This post may contain affiliate links, meaning if you book or buy something through one of these links, I may earn a small commission (at no extra cost to you!). Please see my disclosure.
I feel like a broken record every month when I say this month flew by – there never seems to be enough time to do everything I want to do!
My Month in Travel
I got to spend 10 days in Asheville this month! I house/cat sat for some friends and it was amazing to get to spend more time in one of my favorite places. I got to do a bunch of hiking, try more vegan food, visit some animal sanctuaries and more! I have so many stories to write about my time here so get ready!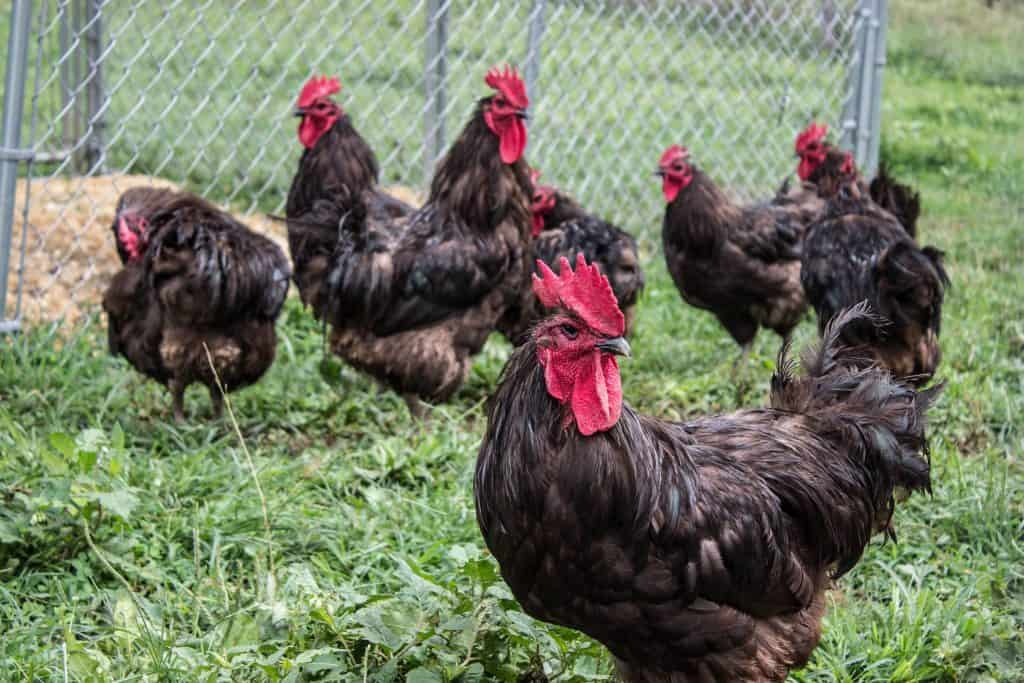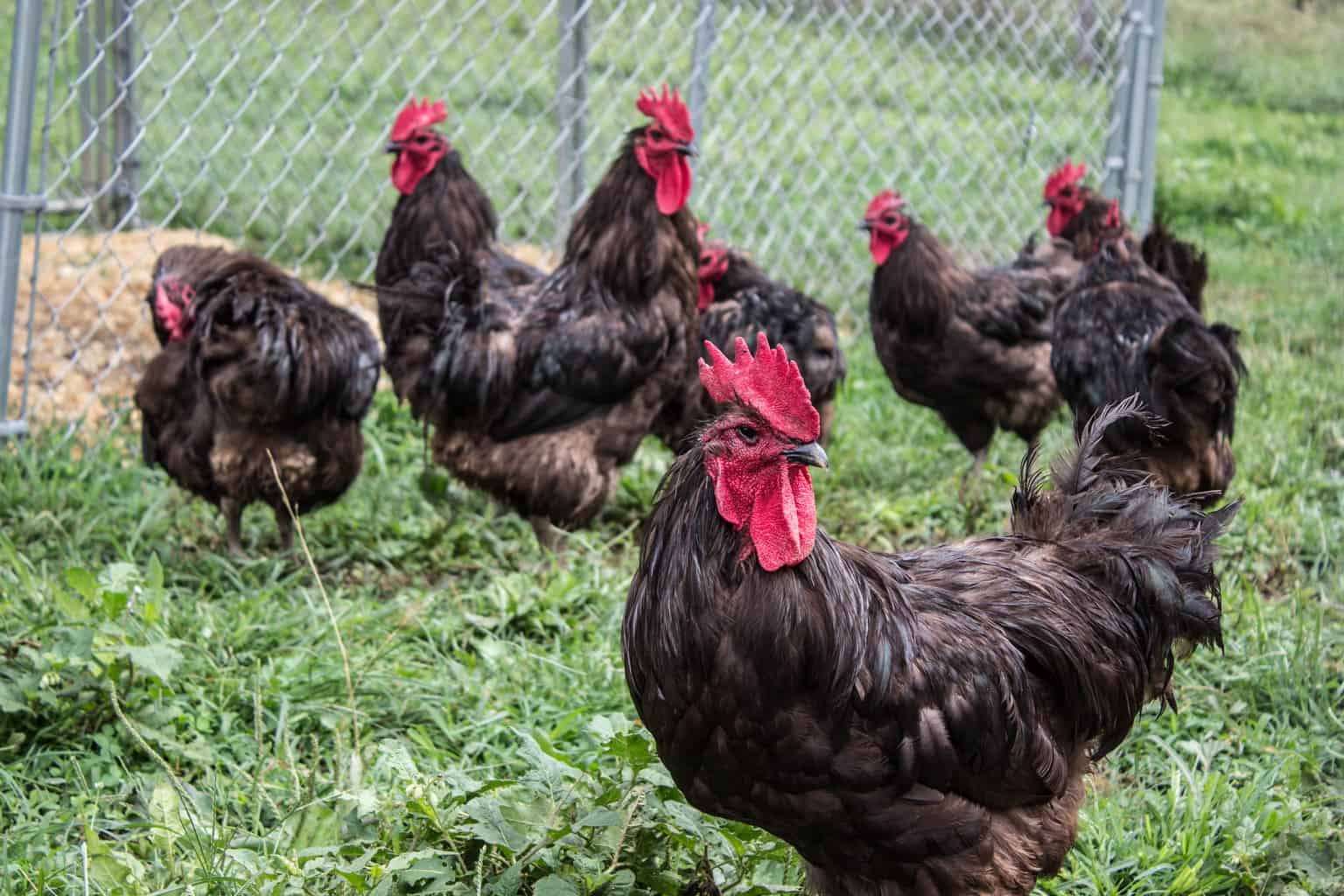 ---
Personal Life in July
While the second half of my month was spent in Asheville, the first half was spent at home with a lot going on as usual!
I spent a lot of time working, participating in activism events, volunteering and more. I also had to say goodbye to my best friend as she moved to Phoenix. We had a great group of friends gather at one of our favorite restaurants where we spent hours eating, laughing and playing games. Can't wait to go visit her soon hopefully!
She actually has a fairly new Youtube channel focused on veganism and healthy eating – check it out!
I sadly missed all the travel meetups since I was out of town – Catch 22 situation I suppose!
I also got to see Imagine Dragons in concert and while I really enjoyed their music beforehand, they are a hundred times better live! Definitely recommend checking them out if they come near you!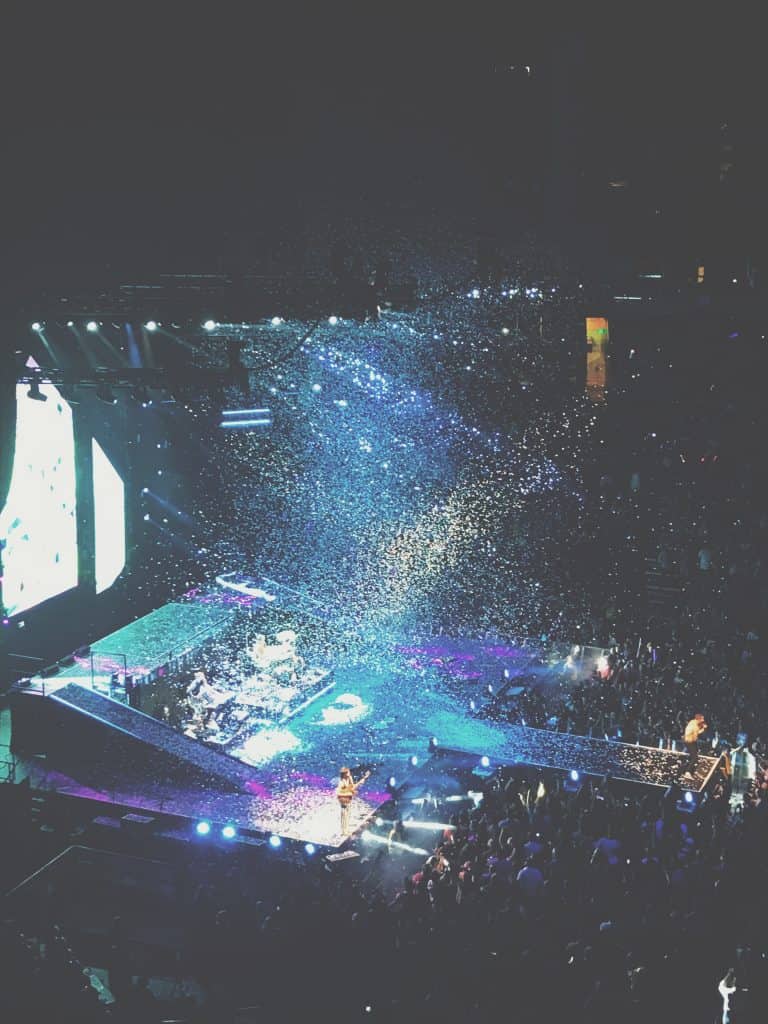 ---
Most Popular Post
Finally got my review for my Asheville Vegan Day Tour up on the blog and it's no surprise that it was my most popular post this month! My friend, Kim, runs an amazing vegan tour company and takes trips all over the world.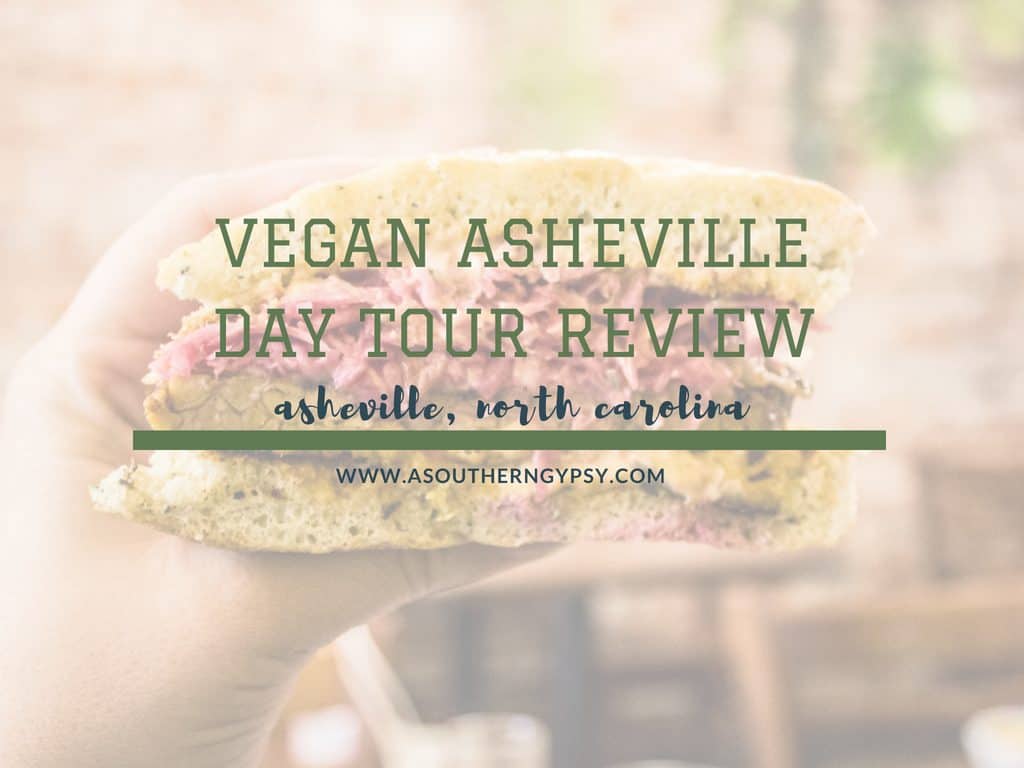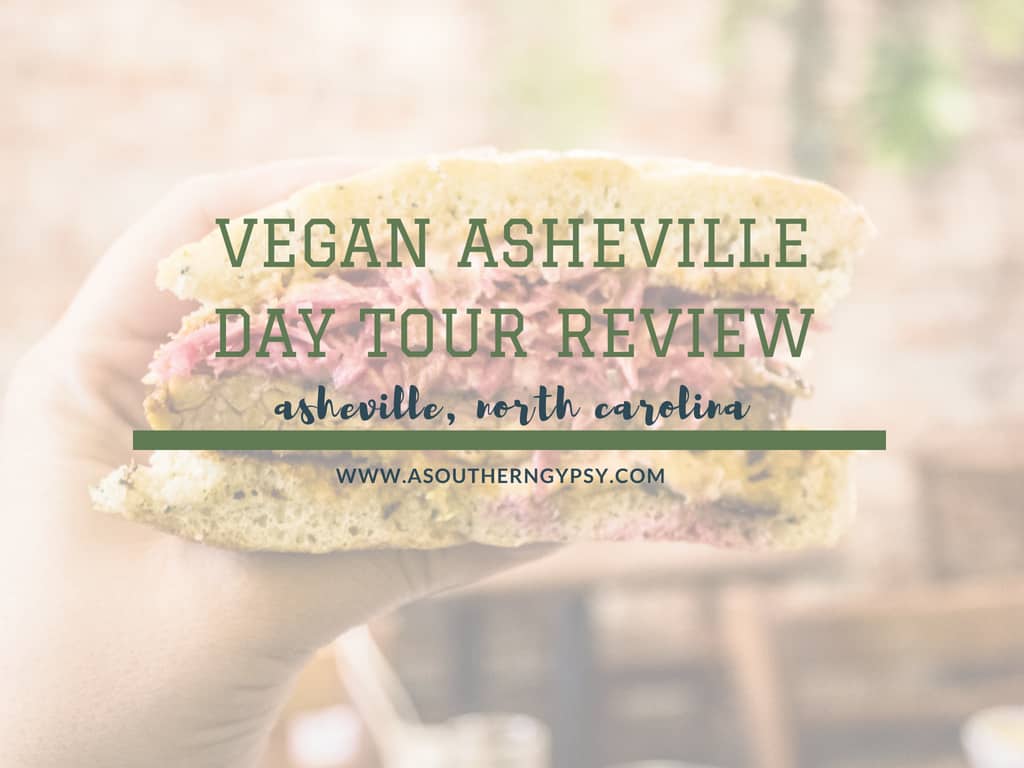 ---
Other Posts Published in July
---
An Oldie but Goodie
Since 'International Tiger Day' was recently, I'd like to share an older post about Turpentine Creek Wildlife Refuge. They do amazing work taking in abused, abandoned and neglected animals from the exotic pet industry.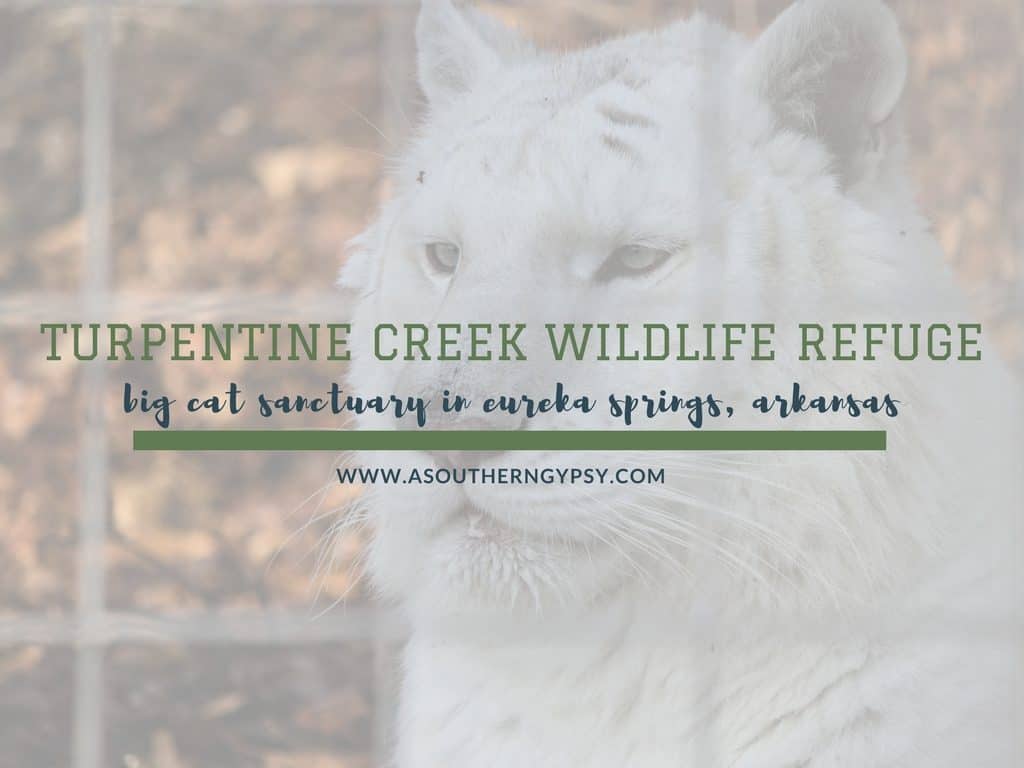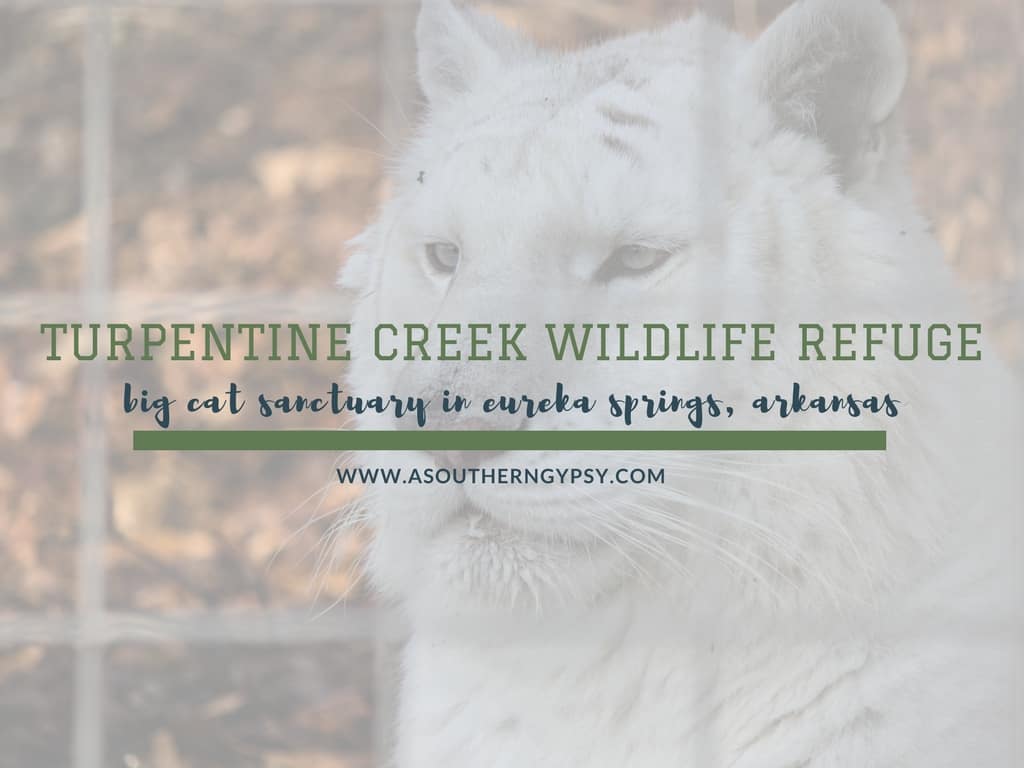 ---
Best Thing I Ate
I ate at Garlik Vegan twice while in Asheville but I really loved the BLT – they get specialty bread shipped from New York (I think!) and the "bacon" was different than I've had before. Yum!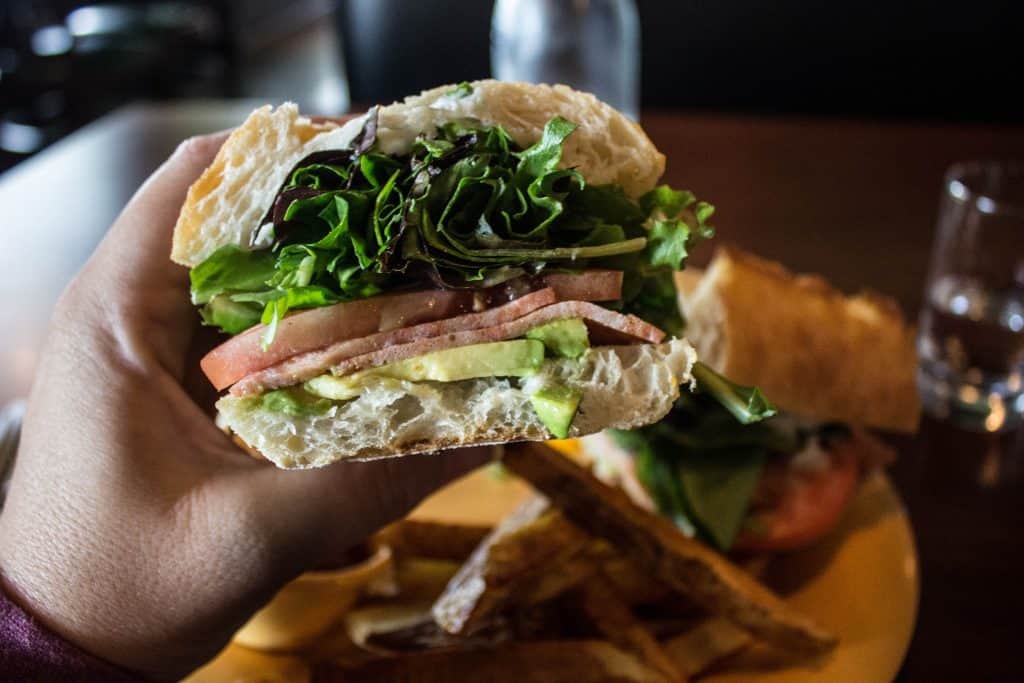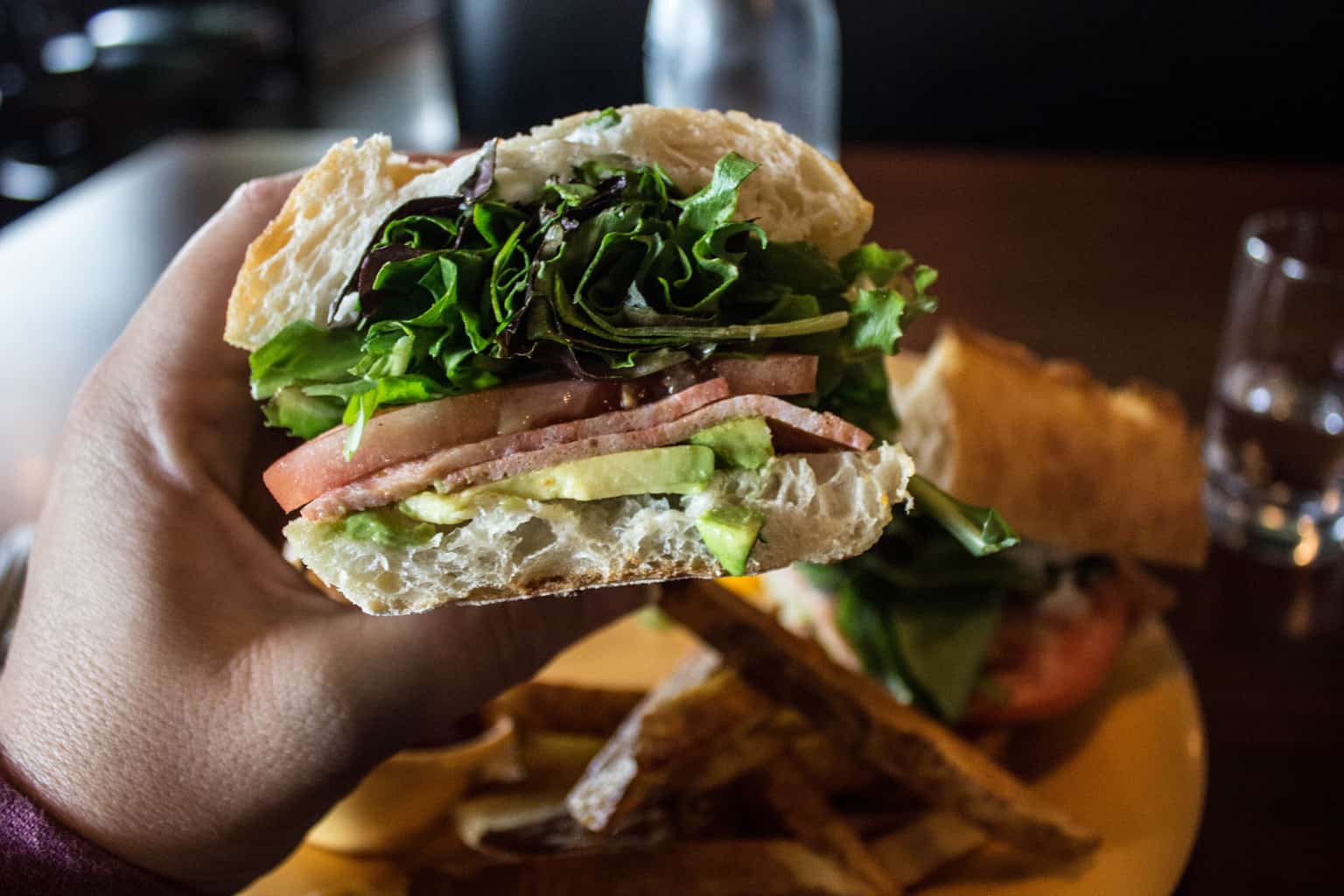 ---
Most Loved Instagram Post
My first full day in Asheville, I went to check out these waterfalls nearby! They may look slightly familiar as The Hunger Games and The Last of the Mohicans were filmed here.
---
What I Read, Watched + Listened to This Month
Books I Read
Look, guys, I really do read!
You Are a Badass by Jen Sincero – probably one of my favorite books along with the money specific one below. I finally finished this book and then powered through the other one and I feel so motivated to make some changes in my life!

Purchase You Are a Badass here.

You Are a Badass at Making Money by Jen Sincero

Purchase You Are a Badass at Making Money here.

Vodka is Vegan by The Vegan Bros – not the best written book ever but a super easy read and GREAT for a new vegan or someone interested in veganism!

Purchase Vodka is Vegan here.
Moves + Shows I Watched
Ant-Man & The Wasp
Skyscraper – not crazy amazing but entertaining and it has The Rock.
The First Purge – kind of like this better than the other ones.
Unfriended: The Dark Web – took me a while to get into it but really liked the ending.
Leave No Trace – slow-paced movie but so beautifully written and filmed and made me miss the PNW desperately.
A Quiet Place – love, love, love.
Star Wars VIII: The Last Jedi
Brain on Fire
Dominion – new vegan documentary that I think everyone should.
Sense8 – I started re-watching Sense8 because my boyfriend hasn't seen it and I wanted a refresher before watching the finale! Still one of the best shows, ever!
Nurse Jackie (Seasons 1-7) – don't judge – I binged it while working. Not too sure how I felt about this show. The whole time I really despised Jackie but also felt empathy for her. Interesting ending as well.
Dark Tourist – my new favorite show on Netflix – all about strange and unusual tourism!
GLOW – finally watched Season 1 of this show.
Podcasts I Listened To
No podcasts this month but always looking for suggestions!
Music I Listened to
Didn't get too many songs added to my playlist this month but here's what I listened to over and over again! 🙂
Coming Up in July 2018
Just next week, I'm headed to Oklahoma City for the weekend! This will be my first time there and while I really have no idea what to expect, I'm super excited to check out a new city!
At the end of the month, I'm excited to get a secluded weekend away! I'm headed about an hour away from Nashville to this adorable Airbnb modeled after a hobbit hole called the Wee Nook. Myself, my boyfriend and my dog will be spending two nights with no wi-fi, no TV, and no cell service!
Other than those two weekends, I should be in Nashville working, volunteering and whatever else comes up!
WHAT DID YOU DO IN JULY? WHAT ARE YOU UP TO THIS MONTH?!
Latest posts by Ashley Hubbard
(see all)