This post may contain affiliate links, meaning if you book or buy something through one of these links, I may earn a small commission (at no extra cost to you!). Please see my disclosure.
Anxiety is a very real thing. Until you experience it – whether temporarily or it's a lifelong ordeal – you just can't understand the enormousness of it. Here is what helps with anxiety while scuba diving.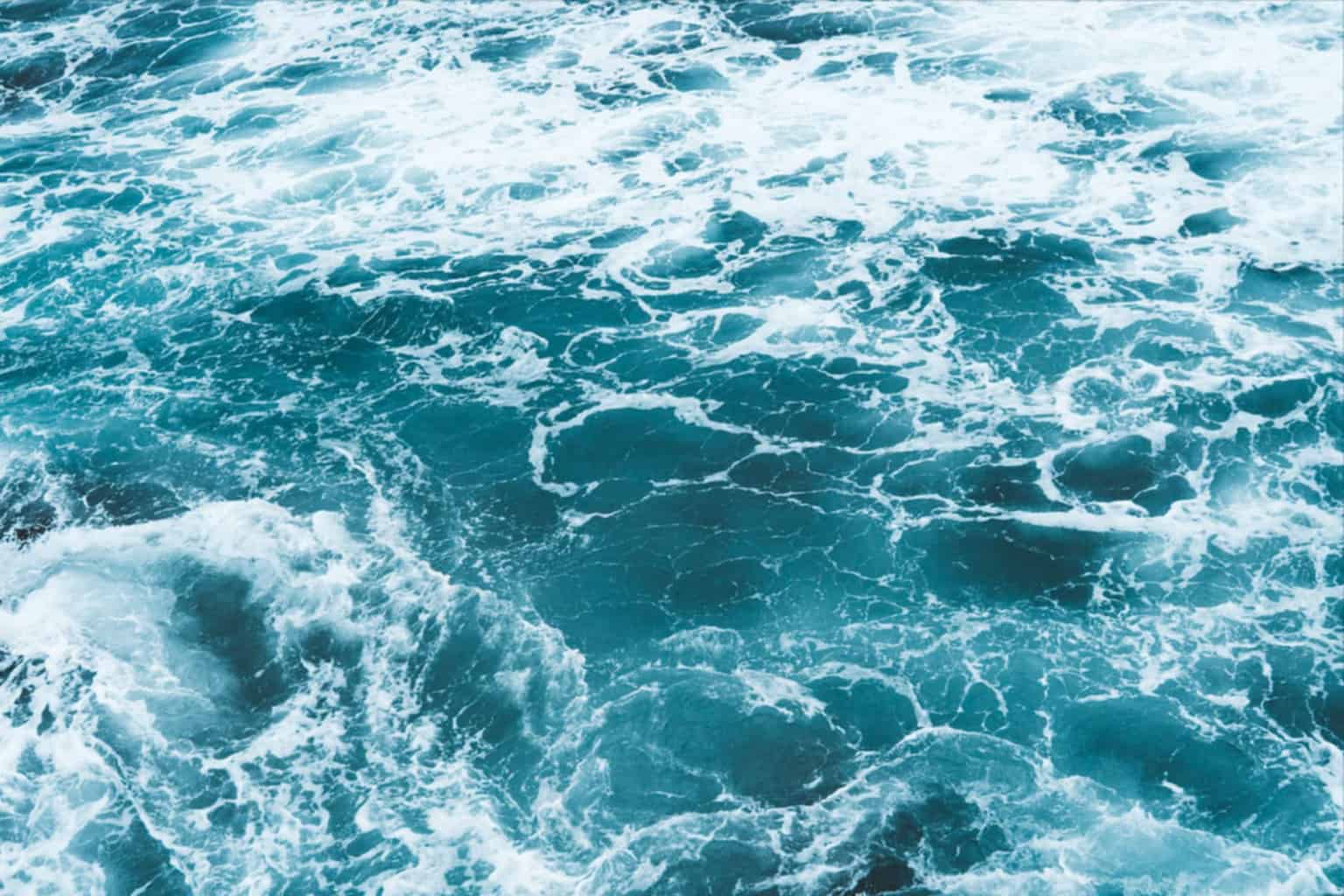 Anxiety in scuba diving is common. Trust me. While I think many people are rightfully anxious about scuba diving at first, anxiety can present itself in a number of ways and extremes.
If you are already struggling with anxiety, it can amplify to the thousandth degree as it did with me.
But don't let this stop you. Having anxiety is not a reason to stray away from scuba diving, and I've figured out what helps with anxiety during scuba diving. In fact, it has been known to help those with anxiety and PTSD.
Is scuba diving scary? Sure! I think everyone should have a healthy respect for the ocean, and no – I'm not really talking about the animals who call it home.
I'm talking about the literal water. Water can be a deadly force. But, it's also so magical; if you take the time, it can change your life.
What Is Anxiety? What Does It Feel Like?
Anxiety is a psychological state that can cause emotional and physical symptoms that range dramatically. It can be anything from a quickened heartbeat, rapid breathing, sweating, restlessness, fatigue, difficulty concentrating, irritability, muscle tension, sleeping problems, and so on.
Ironically, anxiety can feel a whole lot like you're drowning. If you already experience anxiety or anxious symptoms, it is likely you'll be at risk of experiencing scuba panic or anxiety underwater.
If it is your first time diving or you have a fear of diving, these tips are definitely going to come in handy. Perhaps, at some point, you'll be a dive pro with a solo diver certification under your belt, and you'll look back and laugh.
Underwater anxiety is important to prepare for, notice symptoms in yourself or your dive buddy, and to respond to. Anxiety can escalate to a full-blown panic attack and could lead to making rash decisions that could or could not be life or death.
Disclaimer: I am in no way a medical professional. These tips are acquired from my experience of having severe anxiety prior to diving, panic attacks while learning to dive, and anxiety prior to diving. These are the methods that have worked for me. Please seek medical advice for your own situation.
What Helps With Anxiety While Scuba Diving
1. Skip Caffeine
Caffeine is a stimulant and, therefore, a trigger for anxiety in general.
I admit that I consume a decent amount of caffeine on a regular basis. However, I always, always skip it the day of a dive.
Caffeine can help me in some ways but it can also put me on edge and I don't need any more than what I naturally create for myself.
My dive buddies (who know I love coffee) think I'm crazy every time but this helps me and I'm sticking to it.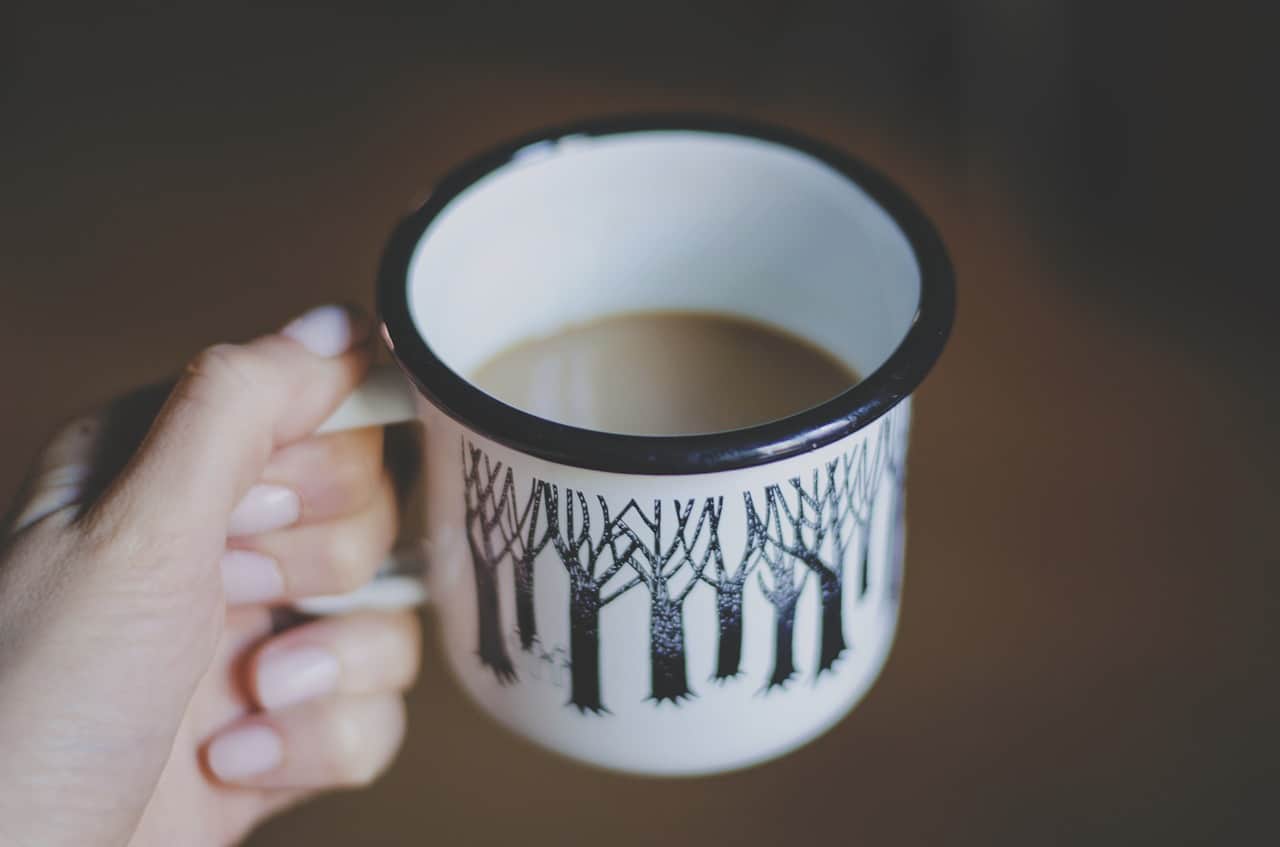 2. Skip the Alcohol
I don't really drink, but I've been in situations where I've been invited for drinks the night before a dive, and I politely declined.
Alcohol is a depressant and can have lingering effects the next day. It also can dehydrate you which is already an issue so no need to add it to.
I hope it goes without saying, but no one should be drinking before diving.
3. Never Dive Beyond Your Skill Level or if You're Uncomfortable
Be aware of your skills and comfort level. Don't be afraid to say no. Don't be afraid to skip a dive. Yes, even if you're already on the boat. Yes, even if you're already in the water.
I recently went diving, and the shop came to all of us before we boarded the boat to let us know the waters were rough and there was no shame in not going if that was an issue. I don't get seasickness, but I was nervous.
As a new diver, I didn't know how this would affect my ability during the actual dives. I voiced my concerns and was given advice and explanation until I felt confident.
I also recently had the opportunity to go down to a wreck dive – a depth of 110 feet. While my certification (at the time) only allows for 60 feet, I was able to go as long as I was accompanied by an instructor.
I was nervous, but I felt okay having an instructor. The more I thought about it, I decided it wasn't worth it. I'm still so new, and there would be plenty of future opportunities. It wasn't worth my stress and anxiety to do a 20-minute dive that I hadn't been trained for despite feeling confident in the dive shop.
And, guess what? No one made me feel weird for not going. No peer pressure. All was good. You can take it easy with using an underwater scooter – this will introduce you little by little to the world underwater in an easy, portable, and safer approach.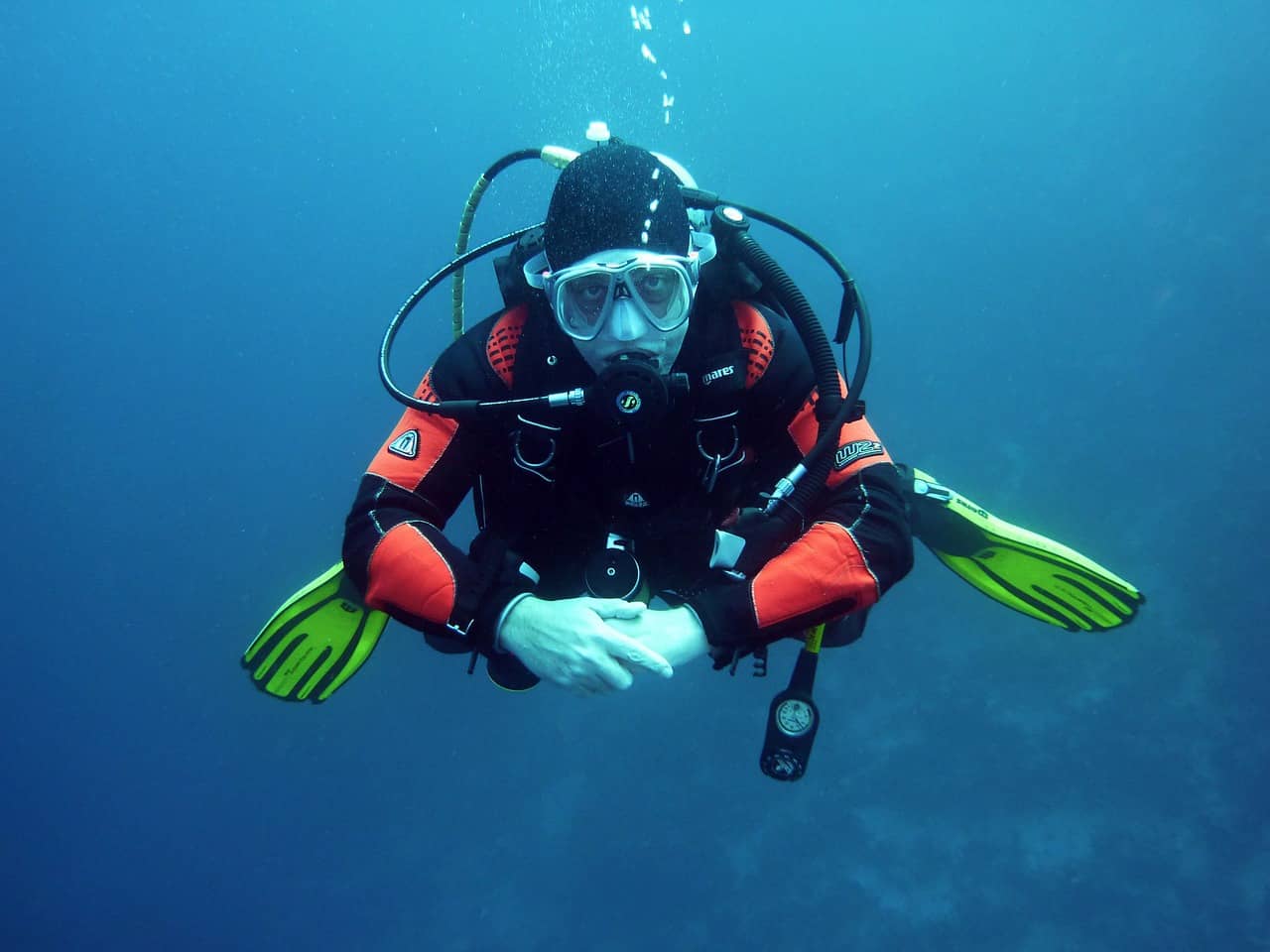 Another example was a very experienced diver who got in the water with everyone else and followed the granny line to where they would descend. The waves were rough and he didn't feel like his BCD was inflating properly and he decided he was going to get back on the boat and sit this one out as making a deep dive wasn't worth it if he didn't feel 100% confident in his gear. That was some experienced who decided that.
So the moral of all of these stories is to know your limits. Always go with your gut. Divers and dive shops have, so far, been some of the coolest and most easy-going people I've met and they won't make you feel like a loser for sitting one out.
4. Guided Meditation
When I got my scuba certification in Costa Rica, I had a really hard time. On the first day, I wanted to quit.
That night I decided to try some guided meditations after my friend Jenn suggested it. I used the Breathe2Relax app (free!), which really seemed to help me slow down and think somewhat rationally.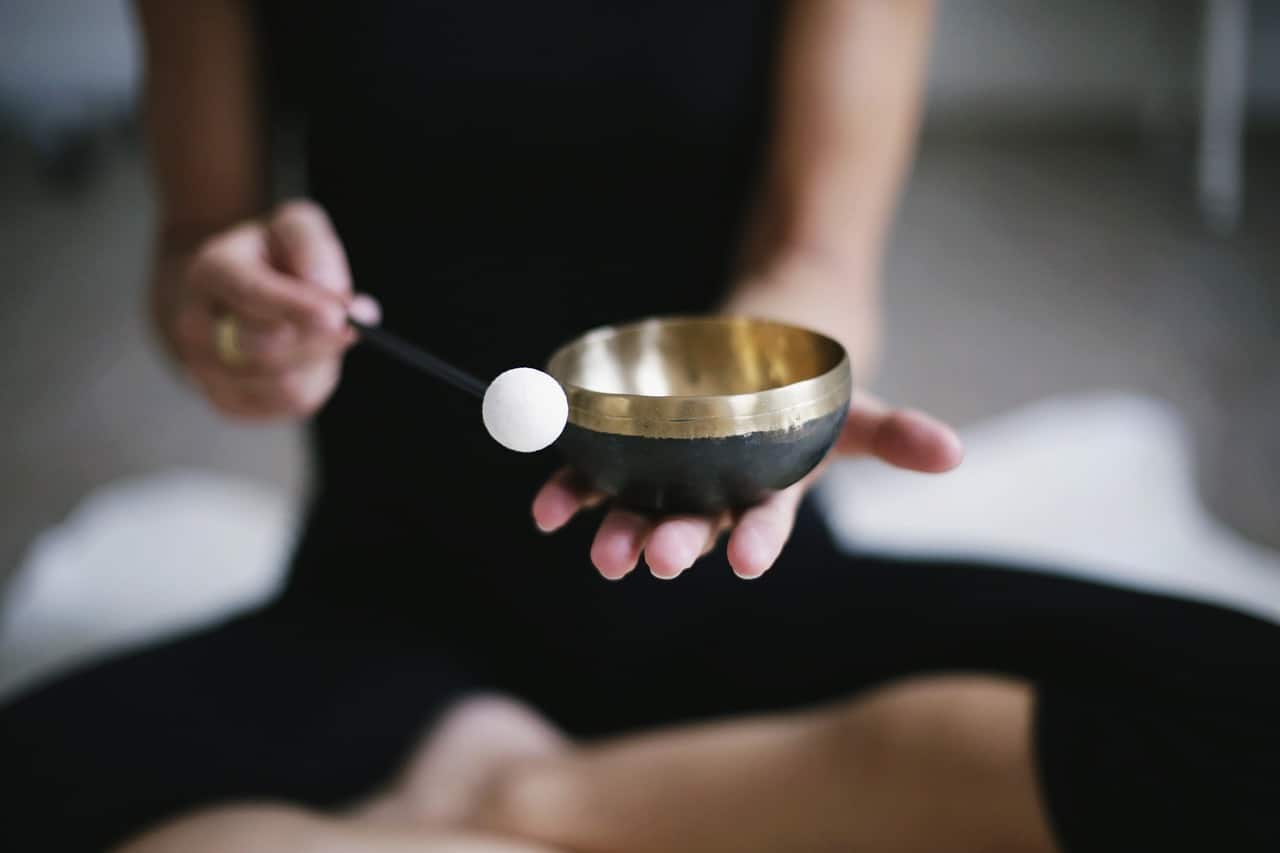 5. Mouth Breathing Exercises
I legitimately do deep-breathing exercises on the way to a dive site and only through my mouth. You don't realize how different it is to breathe out of your mouth until you go to do it.
6. Review of Basic Skills
I'm not sure about others who deal with anxiety, but I have a mental block. I could write until my fingers fall off, but ask me a question, and I'm a deer in the headlights. Need to respond in an emergency underwater mid panic attack? Ha.
Here's the thing, though. You need to be able to. Your life depends on it. Your buddy's life depends on it. So, you got to practice that shit until it is literally second nature. So that when you do panic, you don't have to use your brain. Recognize your signs of stress before it reaches panic.
Constantly review your skills. This can be at home; you just read over them and mimic them as if you're in the water. This can be in a pool where you literally review them. Even if you don't wear full gear, the pool is great for clearing a mask which is one of the most anxiety-inducing skills.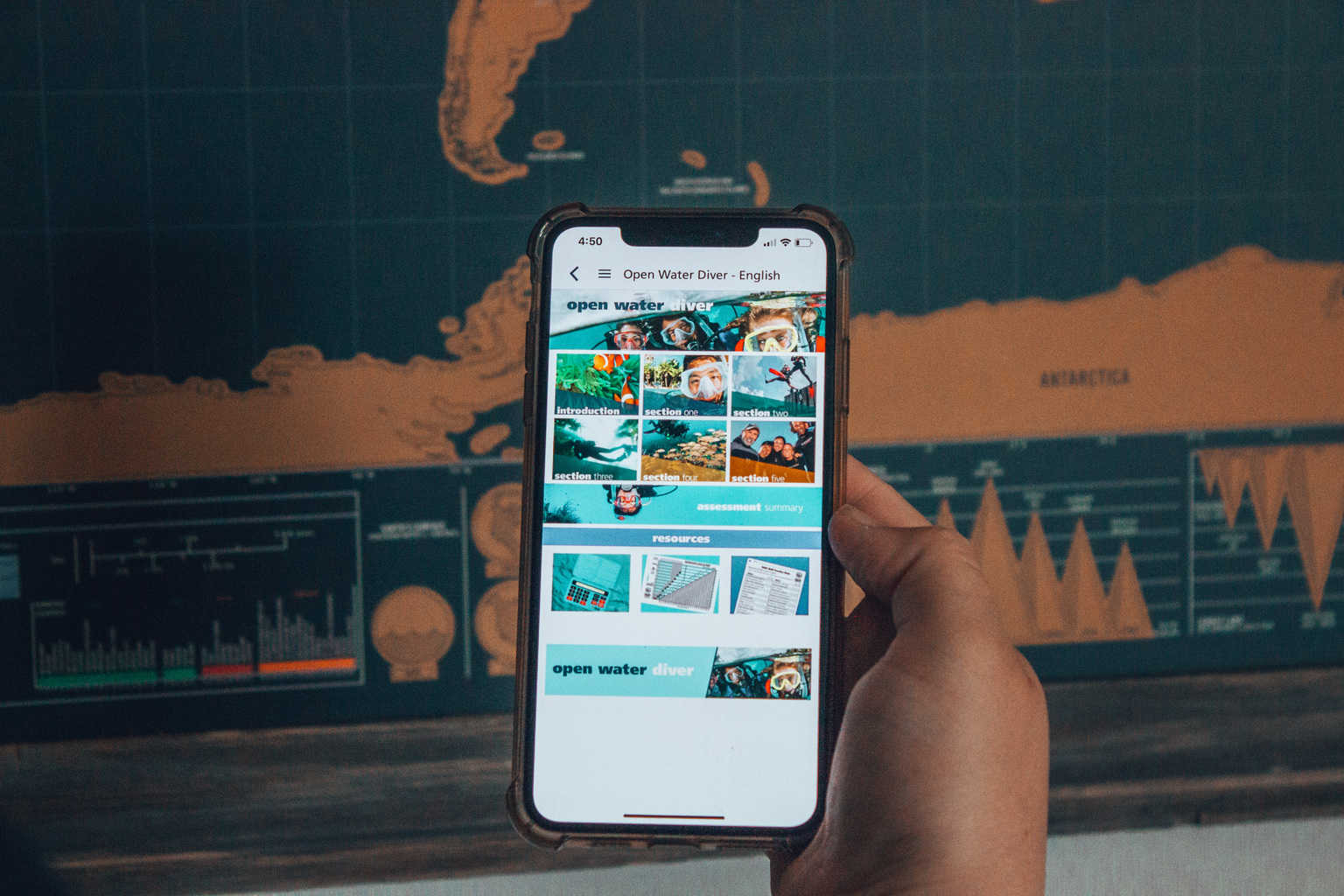 Since you aren't going to be using emergency skills on the regular (or, let's hope not!), it would be a good idea to review them regularly.
All of these things can be done at any time. I have a habit of looking over three particular things literally right before a dive, or at least the night before: the buddy check, the five-point descent, and the five-point ascent.
These are necessary things for every single dive, and therefore it doesn't hurt to re-read them before each dive. At some point, it will feel like second nature.
But, even then, if you're feeling any bit of anxiety, reading over these "basic" things will help calm those feelings. Luckily, there are acronyms for each of them to help with memorization.
Buddy Check (BWRAF)
Here are three for the buddy check. But, I've heard of several others.
Begin With Reviewing A Friend
Bruce Willis Ruins All Films
Big Whales Really Are Fat
B (BCD) – W (Weights) – R (Releases) – A (Air) – F (Final OK)
Five Point Descent (SORTED)
S (Signal for Descent – thumbs down)
O (Orientate – look at where the boat/shore is)
R (Regulator – put it in your mouth)
T (Time – look at your dive computer)
E (Elevate – the deflator hose on your BCD, release all air, equalize your ears and exhale)
D (Descend)
Five Point Ascent (STELA)
S (Signal for Ascent – thumbs up)
T (Time)
E (Elevate the delator hose on your BCD, release air as you ascend)
L (Look up for boats, etc)
A (Ascend)
7. Imagine Potential Problems and Solutions
If you're anything like me, imagining the problems shouldn't be a problem. That's pretty much the definition of anxiety. But, you should also imagine the solutions.
Whatever it is you're most nervous about – figure out why, what it is you think could go wrong, and then figure out how to make yourself feel more comfortable.
Mask flooding? Practice in confined water more. Scared of fish? Learn more about them so you can start seeing them in a different light. Afraid of seeing sharks? Look up information on sharks.
8. Communicate. Communicate. And? Communicate.
Don't be afraid of telling a dive shop, divemaster, or dive buddy that you're anxious. I can't imagine them being negative.
You don't need to be diving with them if they are. There are plenty of dive shops out there that you shouldn't settle.
9. Focus on Your Breathing Underwater
Breathe in. Breathe out. If you find yourself tense underwater, remember to focus on your breathing.
This will help you calm down, but it will also help your buoyancy control. Breathing calmly and intentionally will also help with your air consumption. Eventually, you'll actually enjoy diving, and this will be awesome because it means more dive time!
10. Learn Dive Boat Terminology
Do you get anxiety at the thought of looking dumb? Just me, probably. Regardless, I realized I do not know dive terminology. Or, boat terminology. Or, nautical terminology. I know nothing. Absolutely nothing.
So, if you're like me, then maybe take the time to learn dive boat terminology. Did you see where I slipped in 'granny line' earlier in this post? All nonchalantly like.
That's because I had no idea what they were talking about, and I got freaked out that I'd look dumb, so I googled it.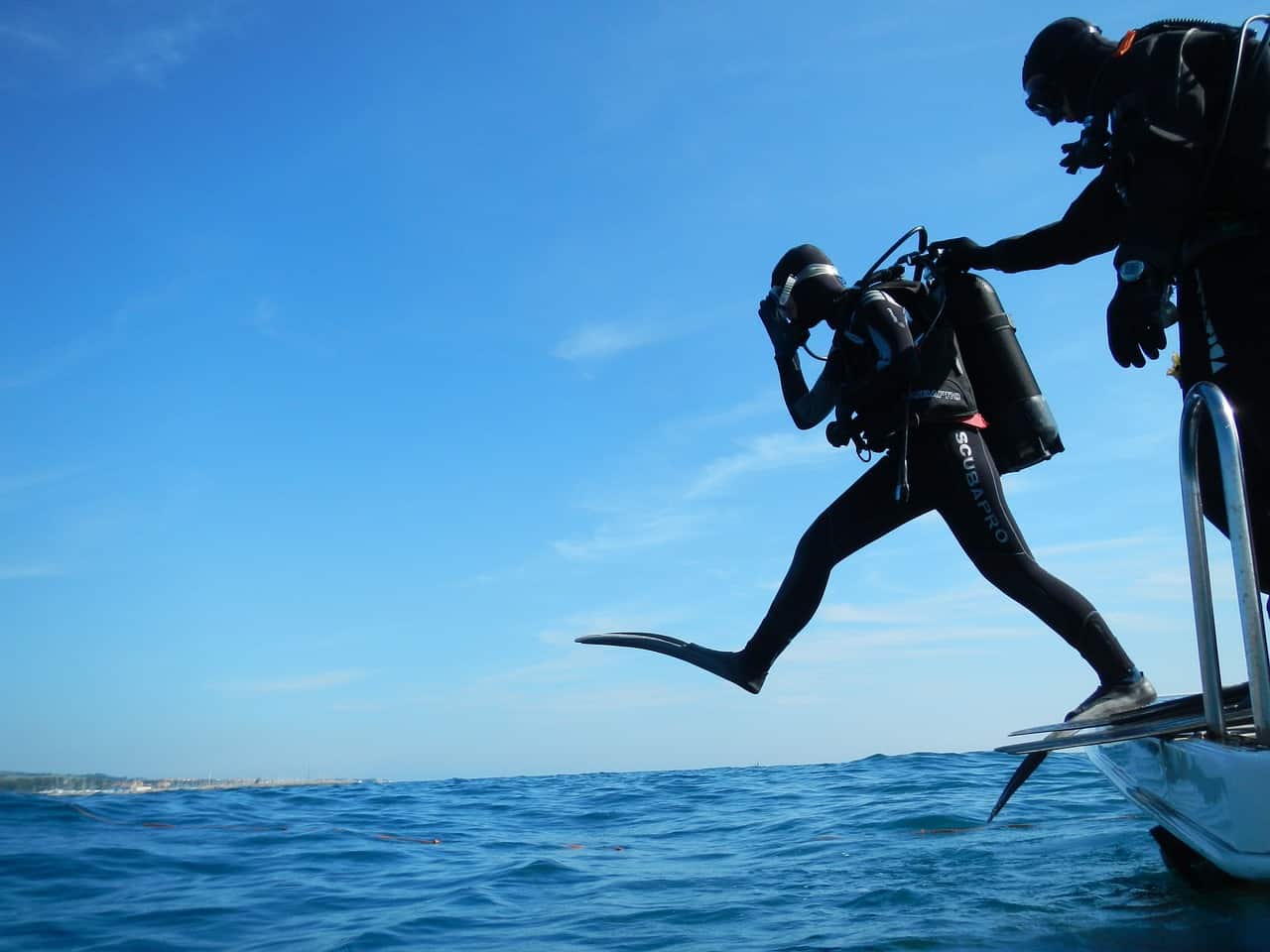 11. Drink Plenty of Water and Eat Clean
I wouldn't say this directly causes anxiety, but the better you feel physically, the less you have to worry about that, and the more you can focus.
Staying hydrated when diving is important. Drink plenty of water the morning of and between dives the day before. Additionally, eat as clean as possible.
A bunch of fried foods won't make you feel great, and then you'll feel crappy physically and mentally.
Don't forget to bring your reusable water bottle on the boat. The oceans have enough plastic.
12. Don't Sit on the Surface
I had two distinct panic attacks during my certification. One during the pool dives on the first day. It was long and dark and rough. I went past the edge of pulling myself out of it. I cried. A lot.
The other happened on my first ocean dive. I felt somewhat better after two days of pool training. I had survived my initial panic attack and persisted, so I felt proud of myself. Still anxious, but I was there, so that was something. So, I jumped in and felt okay.
I went to descend for the first time in the ocean and freaked out. Immediately, I popped back to the surface and started to creep towards the point of no return panic attack. I somehow (along with my instructor's assistance) pulled myself out of it. He said, "the longer you sit on the surface thinking about it, the worse it will be."
He was right. So, I did it. And, here I am. Completely and hopelessly obsessed with the ocean and diving now.
So, if you find yourself with many of my thoughts (read my full certification experience), try to not sit on the surface where you have time to think about what you're doing.
What Helps with Anxiety While Scuba Diving Overview
As someone who relates all too well with anxiety but has also found a deep and newfound passion for diving (something that practically terrifies me), I hope these tips help you. I genuinely think the more confident I become in this field, the more it helps with my general anxiety.
PLANNING A TRIP?
Find accommodation, read accommodation reviews, and check flight prices.
Book attractions, tickets, or guides in advance.
Research using these guides or read my other diving posts.
See my packing list.
↓↓↓ PIN FOR LATER ↓↓↓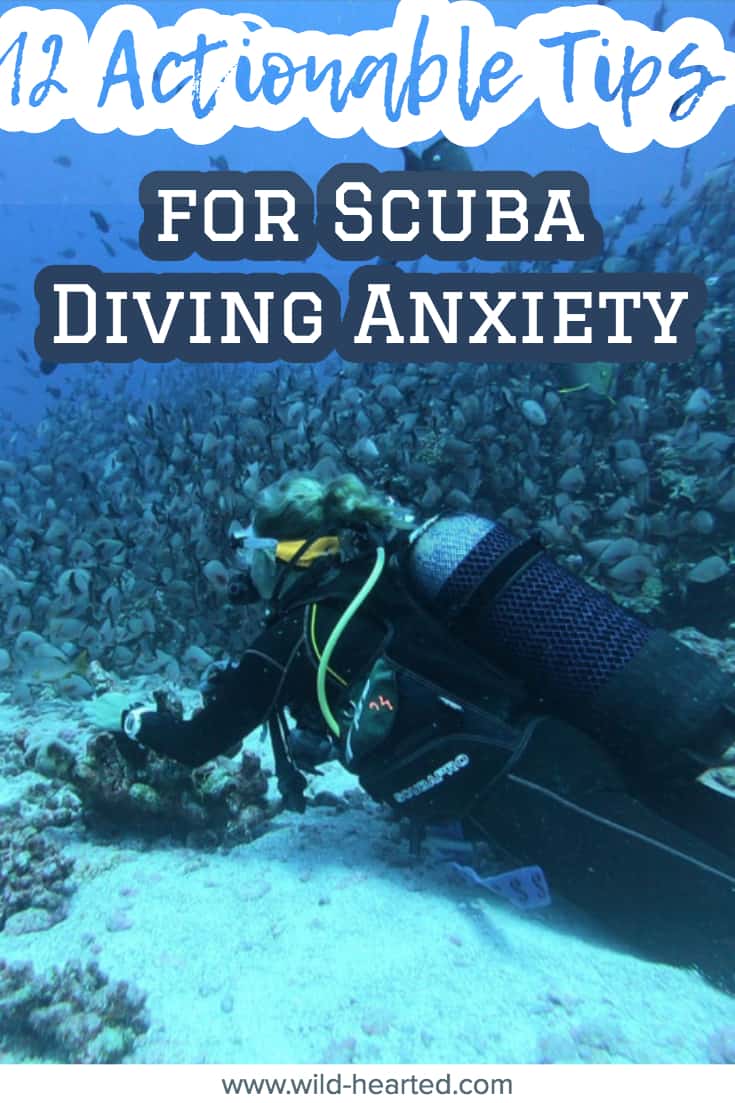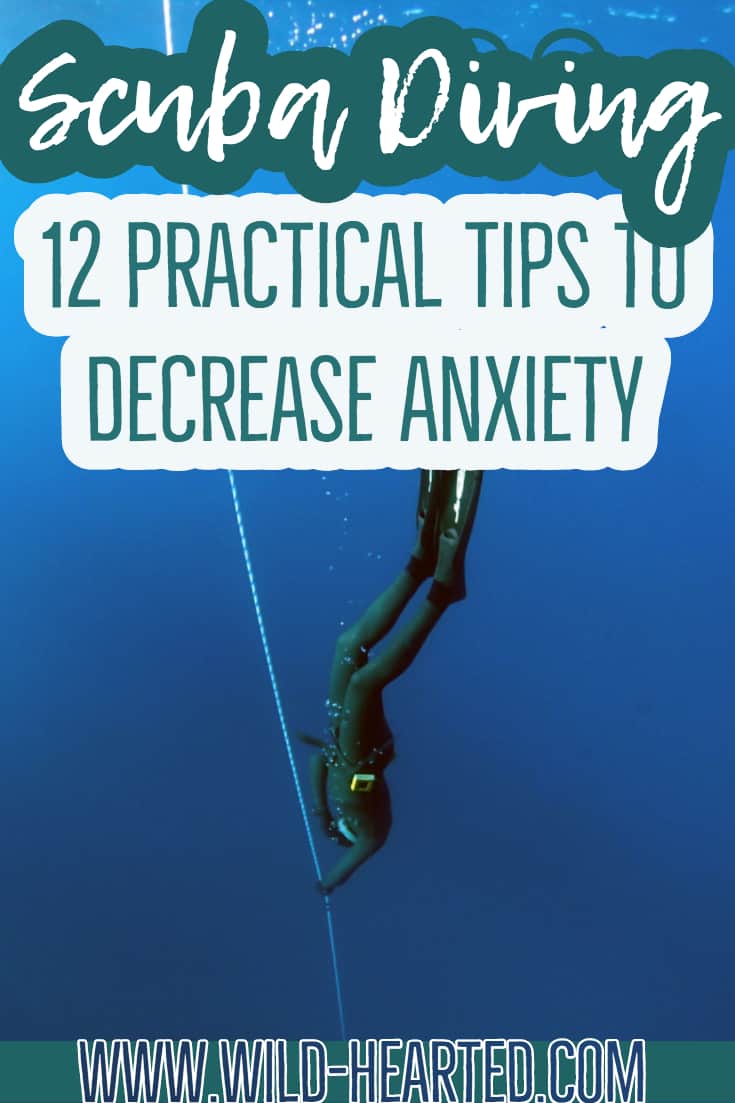 Latest posts by Ashley Hubbard
(see all)