This post may contain affiliate links, meaning if you book or buy something through one of these links, I may earn a small commission (at no extra cost to you!). Please see my disclosure.
With such diverse things to do, it's no wonder that so many people flock to Florida all year round. When it comes to the beaches, you can have a completely different experience depending on where you go. Caladesi Island State Park is the perfect place to go if you're looking to escape the Tampa, St Petersburg, or Sarasota crowds.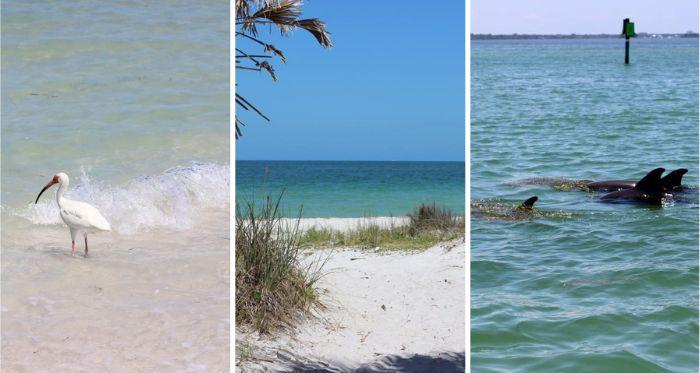 This hidden oasis is full of things to do, including nature trails, wildlife spotting, and relaxing on the Caladesi beach.
It takes a little effort to get to, but the ferry from Honeymoon Island to Caladesi is simple enough.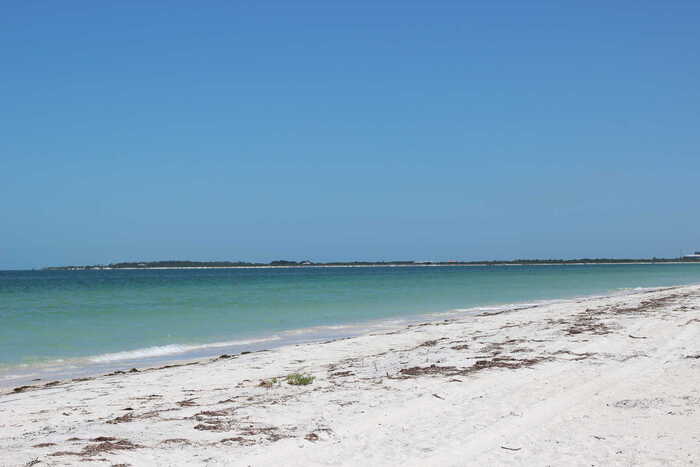 Caladesi Island State Park – What To Know
Dr. Beach named Caladesi Island's beach the top beach in the United States in 2008 – that's a pretty amazing title to earn.
The island is a great way to see what Florida was like before all the high-rises, condos, restaurants, and shops popped up all over the coastline.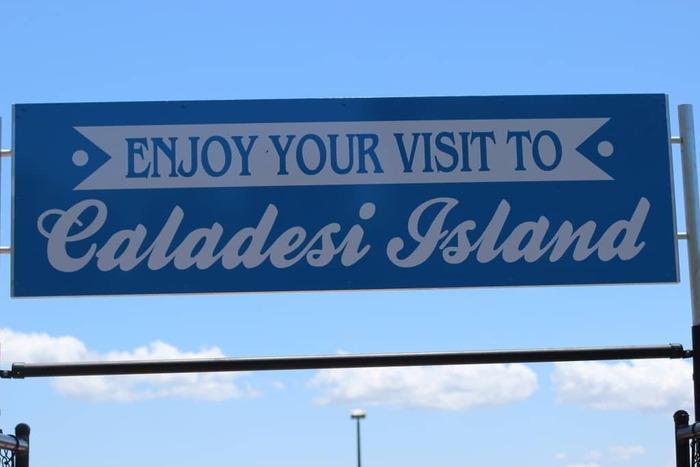 How To Get To Caladesi Island
There are four ways to get to the island – private boat, kayak, ferry, or walking from Clearwater Beach.
Ferry
Coming from Honeymoon Island, you'll need to take a 20-minute ferry ride. It's the most popular and easiest way to get to the island unless you have your own boat.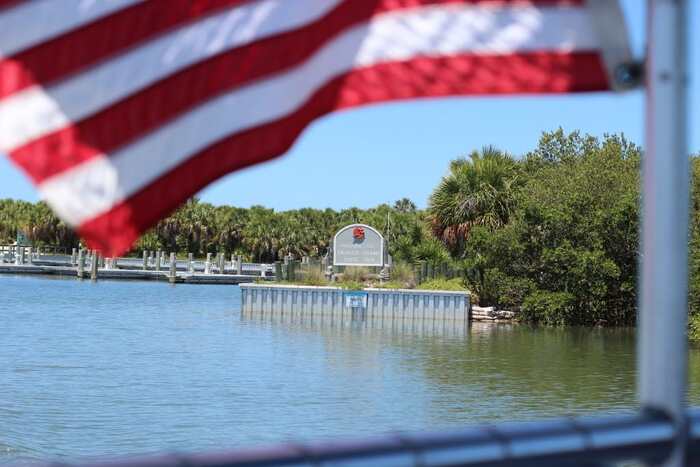 The ferry leaves from Honeymoon Island State Park and is about 20 minutes one way. You have a 4-hour time limit on the island using the ferry.
The ferry to Caladesi Island costs:
Adults: $16
Children (6-12): $9
Children (5 and under): Free
The ferry runs every day except Thanksgiving and Christmas, weather permitting. The boats begin at 10 am and run every half hour.
Caladesi Island State Park – 5 Reasons To Visit
1. Fewer Crowds
I walked the entire nature trail on the island without seeing one person and then walked the beach back to the ferry and saw maybe ten people.
You could easily find your own patch of sand for yourself.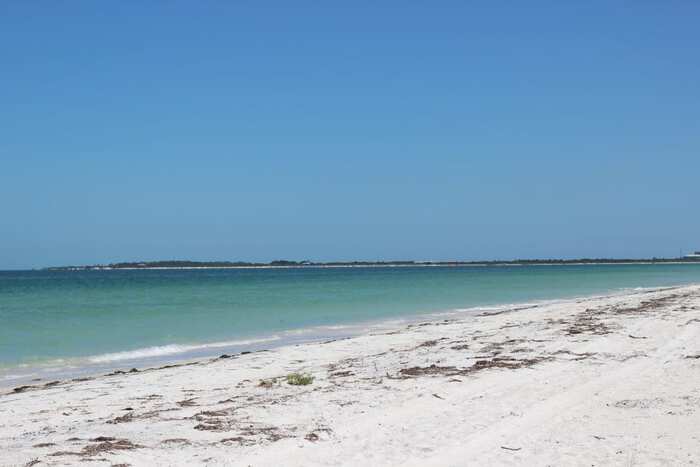 2. Kayak the Mangroves
One of the things I really wanted to do was the kayak trail on Caladesi Island, but I decided I better not sign my grandma up for that.
The Mangrove Kayak Trail is a three-mile-long trail. There are kayaks available to rent at the marina on the island for $25.
The water is clear and shallow on the island's east side. You may even be able to see stingrays, fish, and maybe manatees (during the winter months).
3. Easy Hiking On The Nature Trail
While most people will hop off the ferry and head straight for the beach, I hopped off and headed straight for the nature trail. I love the beach, but I've never been one that can just lay out on the sand all day. I have to be moving.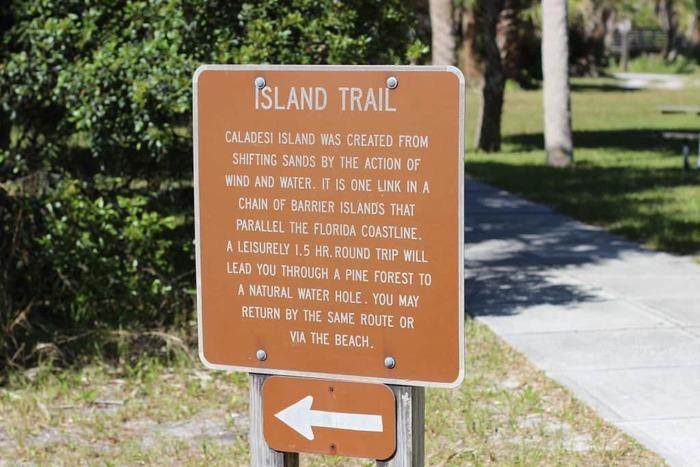 The trail is a very easy 2.5-mile trail that either loops back to the starting point or connects to the beach and you can walk back to the ferry via the beach.
I did the second option and would suggest that as well so you can see a variety of the island.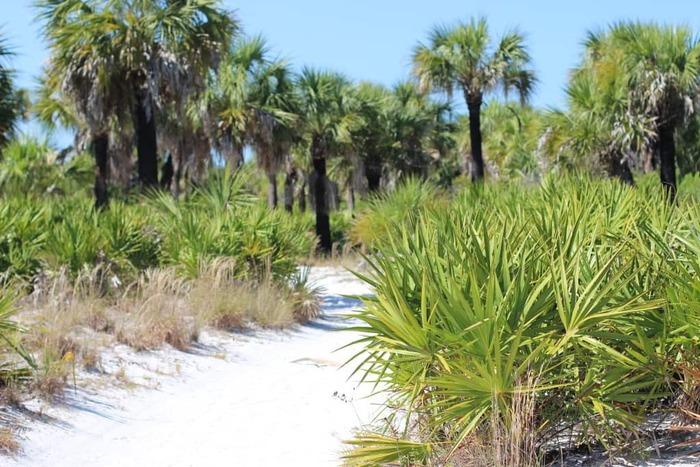 4. Fantastic Beach
Due to fewer crowds, Caladesi Island is a great beach to truly relax. There are about four miles of beach on the island where you can see wildlife, gorgeous clear water, and soft, white sand.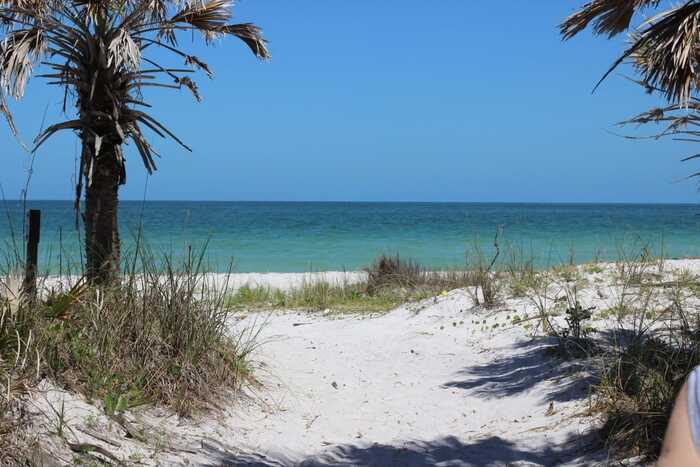 I wouldn't expect a ton of marine life, but the clear and calm waters also make for fun snorkeling.
There are a lot of great shells on the beach as well, but please consider ethical shell collecting practices.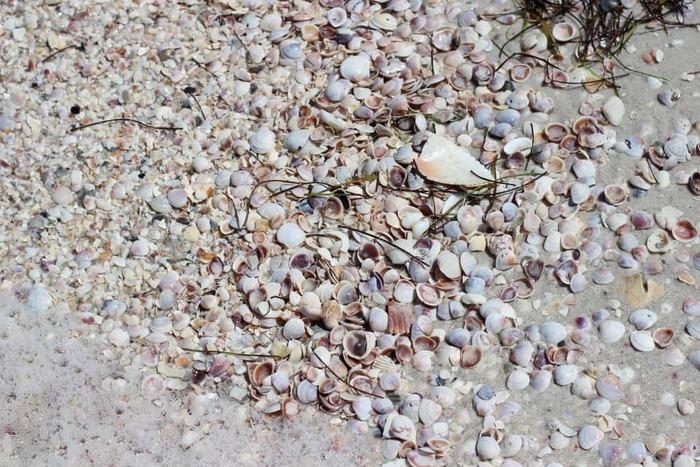 5. Possibility To See Dolphins And Other Wildlife
I knew in advance that dolphin sightings were a possibility on the ferry, so I had my fingers crossed. However, after the ferry ride over there and then halfway back showed no signs, I was a bit sad, but then we saw them! Three dolphins riding alongside the ferry.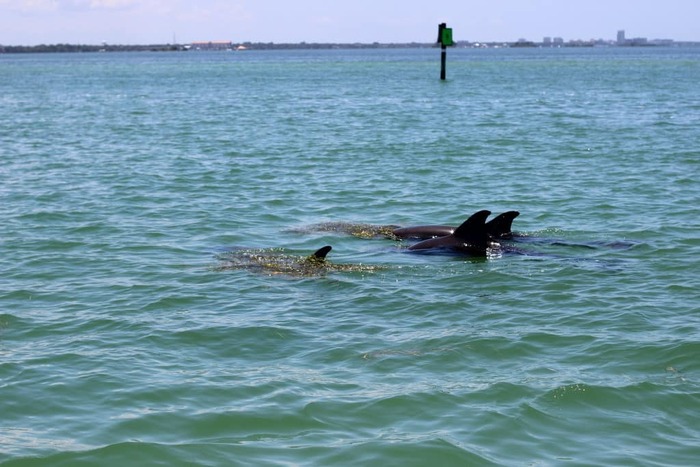 There's a good possibility of seeing other wildlife on the island, including tortoises (which we did!), rattlesnakes, many species of birds, and more.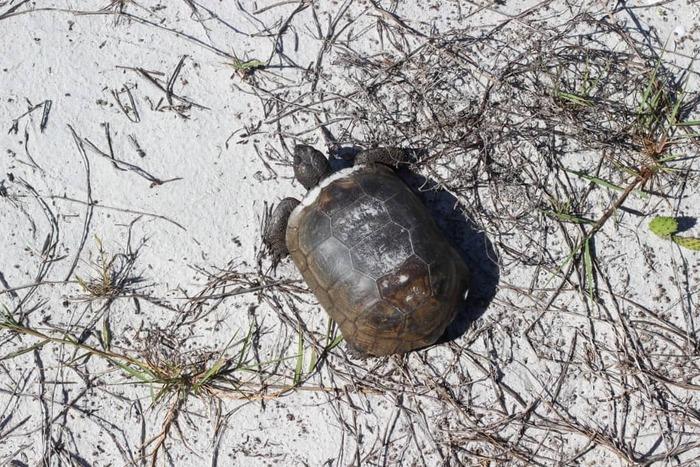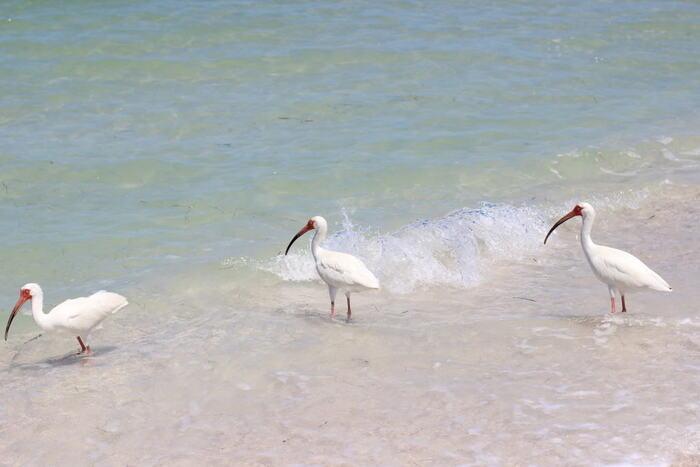 Tips for Visiting Caladesi Island State Park
Bring insect repellent! Bring insect repellent! Bring insect repellent! Got it? You won't need it on the beach, but you WILL need it on the nature trail.
You only get four hours on the island if taking the ferry, so plan your time wisely.
Bring food, drinks, beach equipment, sunscreen, etc. All are available there but will cost you.
Beware rattlesnakes on trails (they are common!) and stingrays in the water.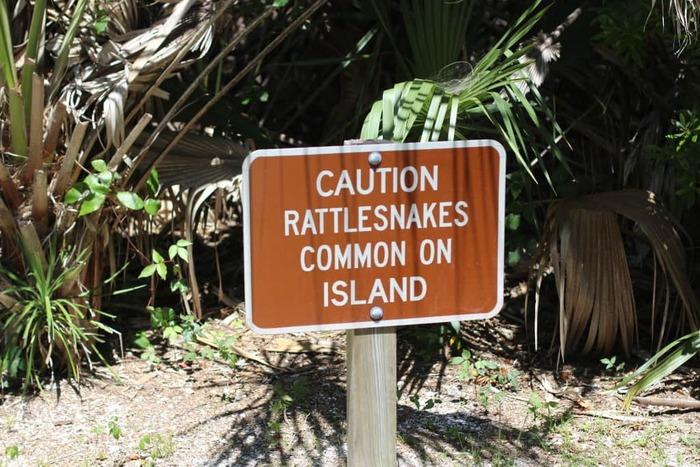 Caladesi Island Amenities
Cafe, picnic area, playground, showers, restrooms, beach equipment + kayak rentals, nature trail, ranger station.
Have you ever been to Caladesi Island State Park?
What are your favorite things to do?
Latest posts by Ashley Hubbard
(see all)