This post may contain affiliate links, meaning if you book or buy something through one of these links, I may earn a small commission (at no extra cost to you!). Please see my disclosure.
Headed to Honeymoon Island State Park in Florida? Here are five fantastic ways to enjoy this gorgeous and quiet spot on the Gulf Coast!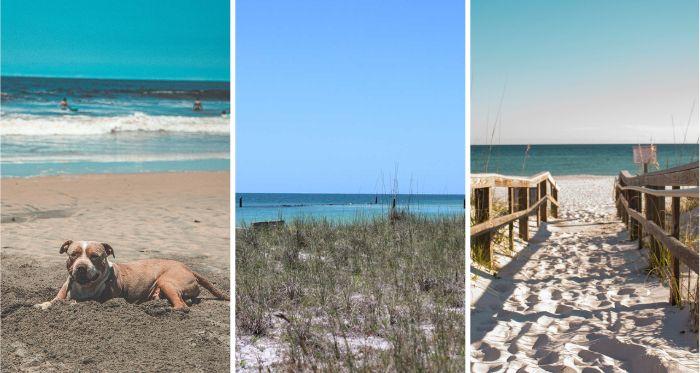 You're headed to Florida, and the one thing you won't be short of is beautiful beaches, so I understand if your list of beaches to visit is as endless as the coastline of Florida.
One of Florida's most-loved state parks and one of the most beautiful beaches in Florida is Honeymoon Island State Park. The park consists of four miles of beach, three miles of trails, and a chance to see plenty of wildlife.
There are plenty of activities on Honeymoon Island to keep everyone busy, no matter their interests – swimming, hiking, biking, relaxing on the beach, and more.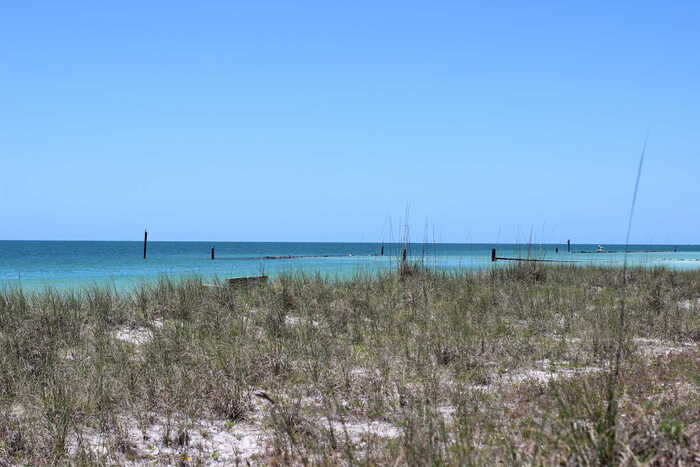 Honeymoon Island State Park
Before you head off on a fantastic adventure, you need to know a few nitty-gritty details. How do you get there, do you need money, are there public restrooms – you know, all the good stuff.
So, you'll find all that below before moving on to the good stuff – things to do at Honeymoon Island.
Directions to Honeymoon Island
The really cool thing about Honeymoon Island in Florida is how easy it is to get there from several well-visited destinations. If you're visiting Tampa, St Petersburg, Sarasota, or anywhere else in the central Gulf Coast and staying at one of the best Florida Airbnb options, then Honeymoon Island is a really simple day trip.
How to Get to Honeymoon Island
Starting from Dunedin, drive north on US 19A to SR 589 (Causeway Blvd)
Turn left and follow the causeway 2.8 miles to the Honeymoon Island State Park entrance
Honeymoon Island Costs
Entry for Honeymoon Island/Caladesi Island State Parks
$8 per car (2-8 passengers)
$2 per bicycle, car, or pedestrian
Honeymoon Island Amenities
Restaurants
Hotels
Nature center
Nature trail
Dog beach
Beach equipment rentals
Kayak rentals
Playground
Picnic area
Restrooms & Showers
Things To Do At Honeymoon Island State Park
The cool thing about Honeymoon Island is that it's not just a beach. There are so many things to do at Honeymoon Island State Park that you could make an entire trip by just staying and playing right there.
1. Take the Ferry to Caladesi Island State Park
Honeymoon Island and Caladesi Island State Parks are connected.
In fact, you must enter Honeymoon Island State Park to catch the ferry to Caladesi Island – the only way to visit Caladesi Island unless you choose to kayak or take a private boat to Caladesi Island.
So, if you're visiting one, you may as well visit both! And, trust me when I say that Caladesi Island is worth it!
You may just see dolphins on your ferry ride as we did – one of many reasons to visit Caladesi Island State Park!
2. Enjoy the Day with your Dog
Honeymoon Island State Park offers a dog-specific beach, which I think is wonderful!
I'm not entirely sure, but I don't think dog-friendly beaches are all that common – correct me if I'm wrong. So, if spending time with your pup sounds like heaven on earth, that's another reason to visit Honeymoon Island.
I would have definitely taken him there if Maximus had been traveling with me this time. Of course, he probably would hate the ocean like most other water forms.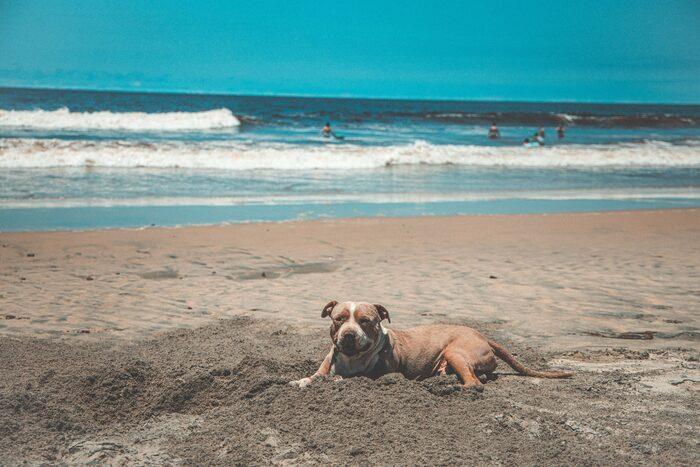 3. Swim in Stunningly Beautiful Waters
When I pulled up and saw the water at Honeymoon Island, I gasped and said…
REALLY? Like, REALLY?
There is water this color in Florida?
It'll make you feel like you're in the Caribbean or an exotic location.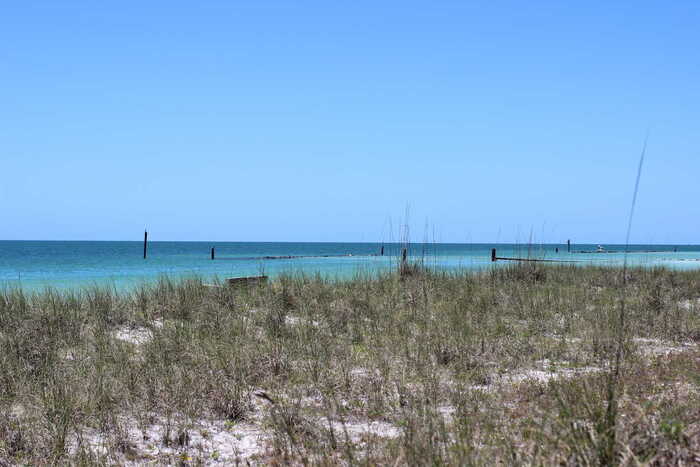 4. Hike the Nature Trail
One of my favorite things to do is hiking – even when I'm at the beach.
I'm the type that can't sit on the beach all day – I'm going to need to get around and move some while I'm there, and what better way than the nature trail?
The trail is approximately 2.5-3 miles long and is one of the few remaining places where you can see Florida virgin slash pine stands.
5. Explore the Nature Center
The Rotary Centennial Nature Center offers great views of seagrass beds, mangroves, mudflats, and oyster beds.
In addition, you can observe shorebirds, wading and diving birds, egrets, osprey, pelicans, and an abundance of marine life while you're in the area.
Other Things to Do at Honeymoon Island
Aside from these five incredible options of things to do, there are still plenty more.
Rent a bike [or bring your own] and explore the island on two wheels.
Explore Pelican Cove via kayak or take the kayak over to Caladesi Island State Park.
Grab some snack food and have a relaxing picnic on the beach while walking the sunset.
Try your hand at surfing – it may not be the best for avid surfers, but it is allowed and a great option!
Honeymoon Island History
Honeymoon Island came to exist in the early 20th century [1921] when a hurricane created the channel between what is now Honeymoon Island and Caladesi Island – splitting Hog Island in two.
I guess we could call it a silver lining because what was once meant to be developed commercially was then turned into a state park.
In the late 1930s, it was commented that the island would make a wonderful honeymoon; thus, the name was born.
As far as history before Honeymoon Island became Honeymoon Island, the Native American Tocobago tribe lived on the island before Europeans arrived, harvesting the sea life from the surrounding Gulf of Mexico.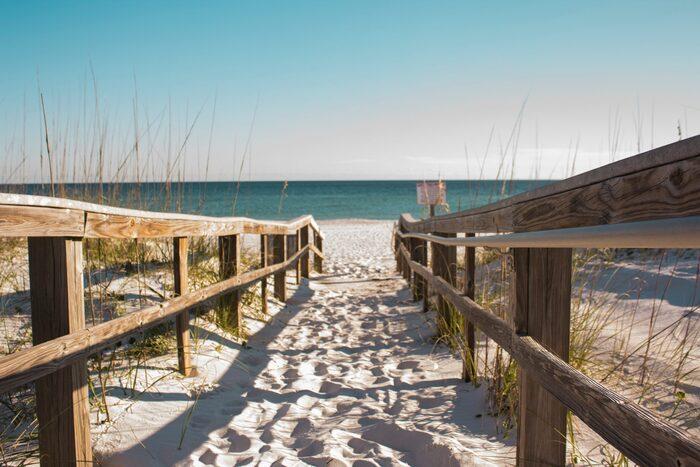 Honeymoon Island Dunes & Their Importance
Dunes are incredibly important, and Honeymoon Island is no different. Dunes provide habitat for many plant species as well as preserve the beach.
Many plants only survive on beach dunes but need the dunes to protect them from the harshness of their surroundings. In turn, these plants and their roots help keep the dune stable and continue to build and improve its size.
Dunes also provide preservation for the beach when there are storm surges. Dunes play a huge role in keeping the beach from being completely washed away when large waves crash into the shore.
Dune Sustainability Tips
No walking on dunes.
No driving on dunes.
Pay attention and follow posted signage.
No littering – including cigarette butts!
Do not remove any plants.
Honeymoon Island Animals
There is an abundance of marine and land animals to be found in and around Honeymoon Island.
Bald eagles
Osprey
Great Horned Owls
Gopher Tortoises
Eastern Diamondback Rattlesnake
Loggerhead Sea Turtles
Green Sea Turtles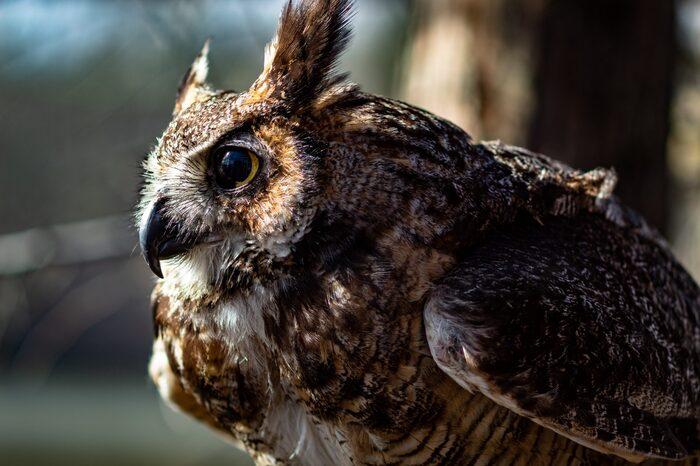 ↓↓↓ PIN FOR LATER ↓↓↓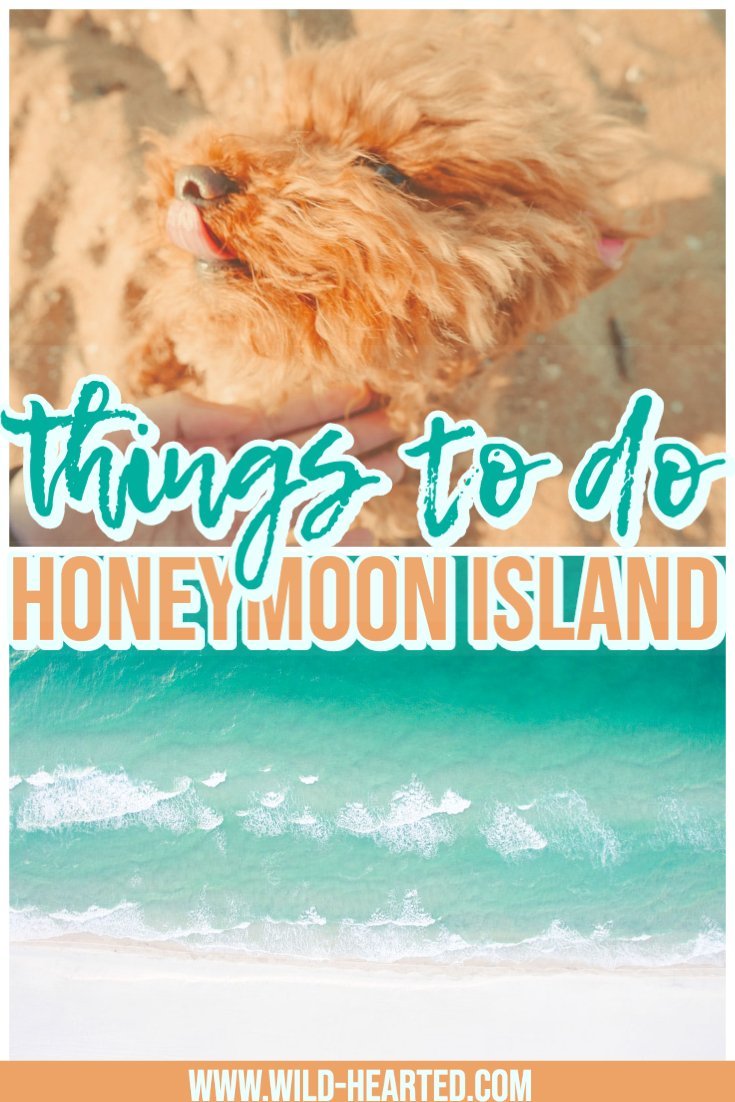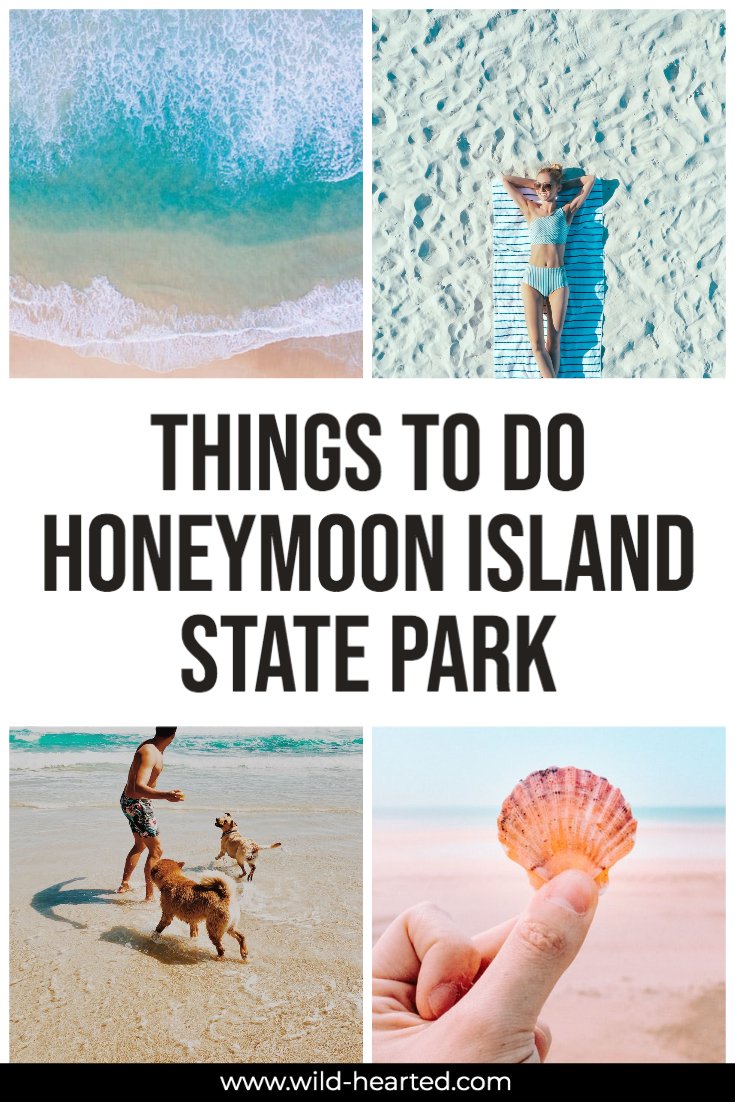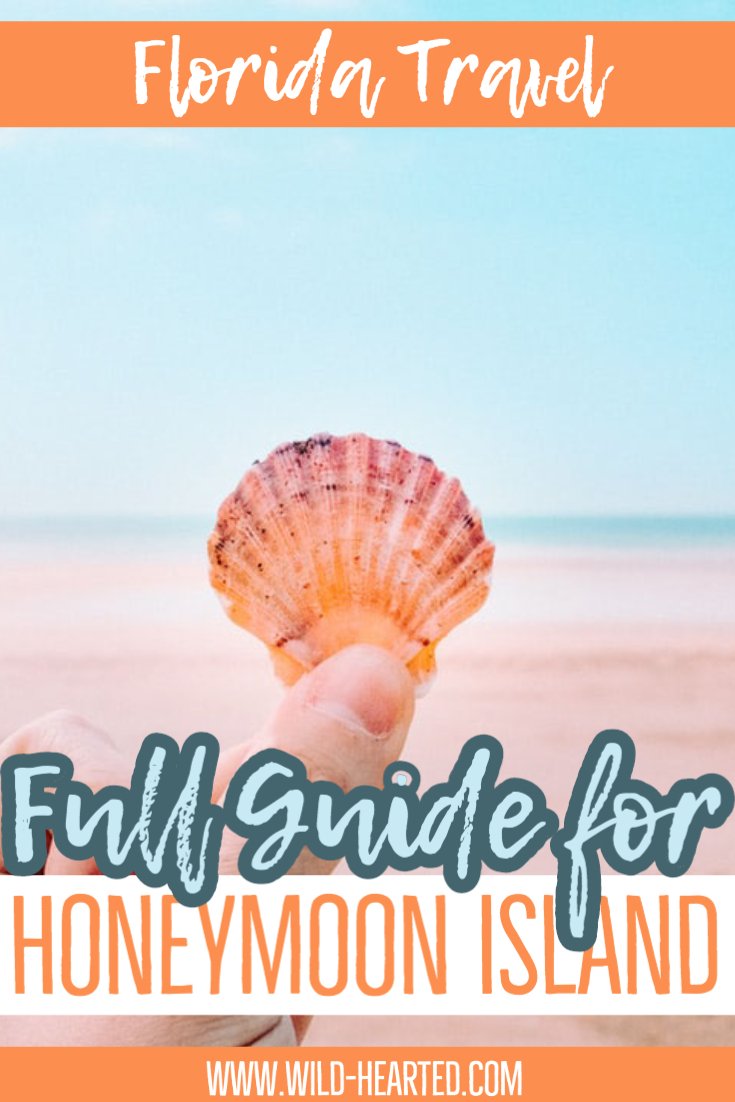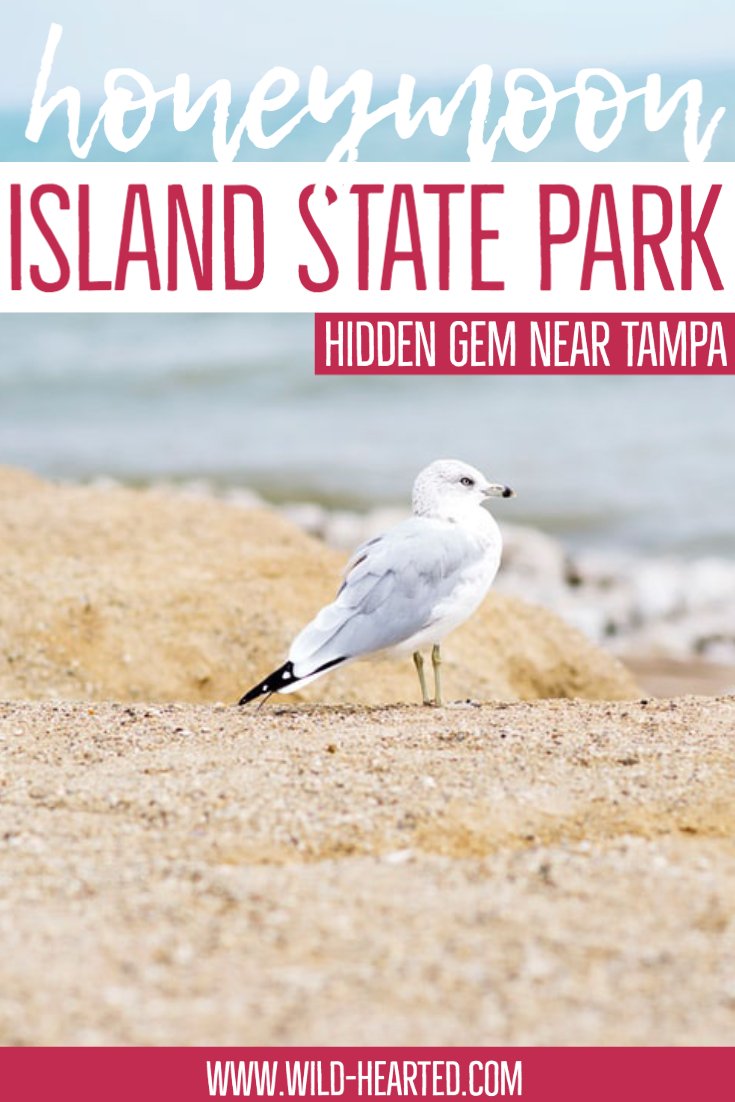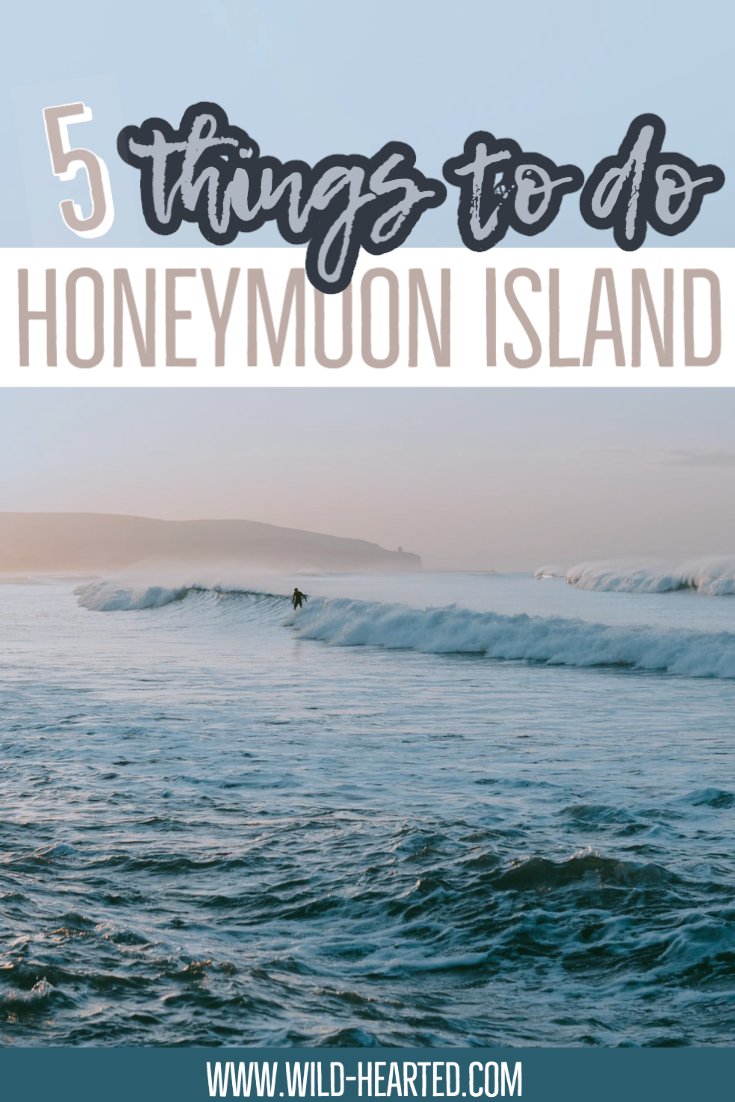 Latest posts by Ashley Hubbard
(see all)