This post may contain affiliate links, meaning if you book or buy something through one of these links, I may earn a small commission (at no extra cost to you!). Please see my disclosure.
If you're headed to Derry, you may be like I was before I went and not sure what to expect. I hadn't really heard much about this city in the North but once I started searching for things to do in Derry, I realized there was plenty to see. Between the city's history, the best accommodation, close vicinity to the Causeway, and the unexpected vegan options including fine dining, Derry quickly became one of my favorite cities and a place I definitely want to return to in the future.
Things to Do in Derry
---
Walk the City Walls
When I first arrived in Derry, I was racing against the sunset to see as much as possible. Our lovely B&B hosts offered to walk us around the walls and give us a little insight into the history of Derry. Derry is the only remaining completely intact walled city in Ireland one of the finest walled cities in Europe.
The walls were built in the early 1600s and form a walkway around the inner city. There are four original gates to the city which are Bishop's Gate, Ferryquay Gate, Butcher Gate and Shipquay Gate and then three gates were added later making it seven total. The walls were never breached withstanding several sieges making it one of the few cities in Europe to never be breached.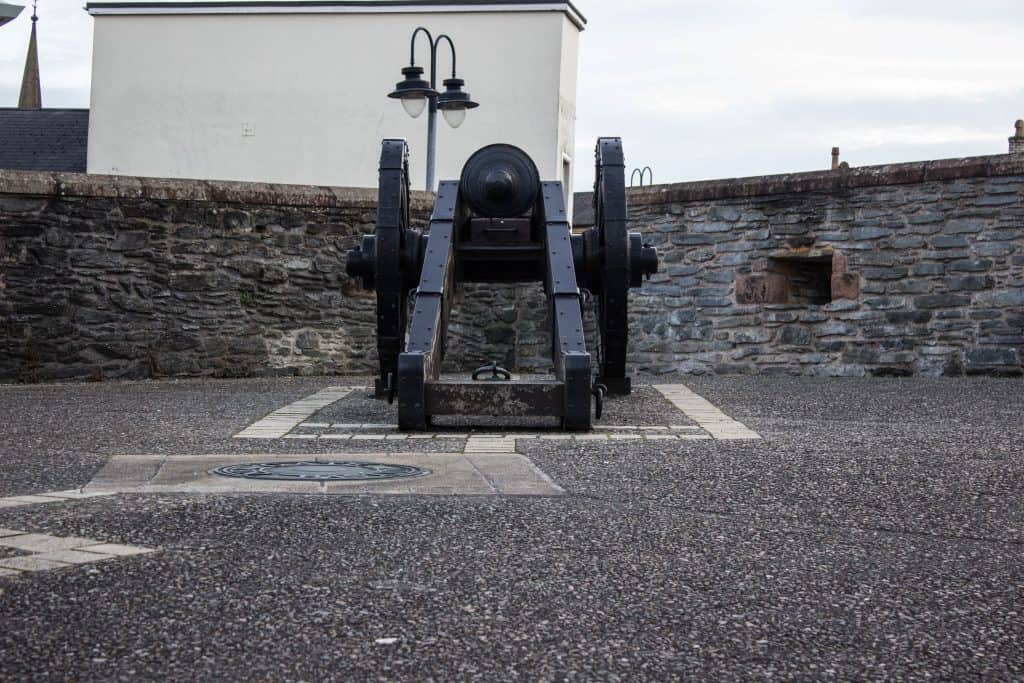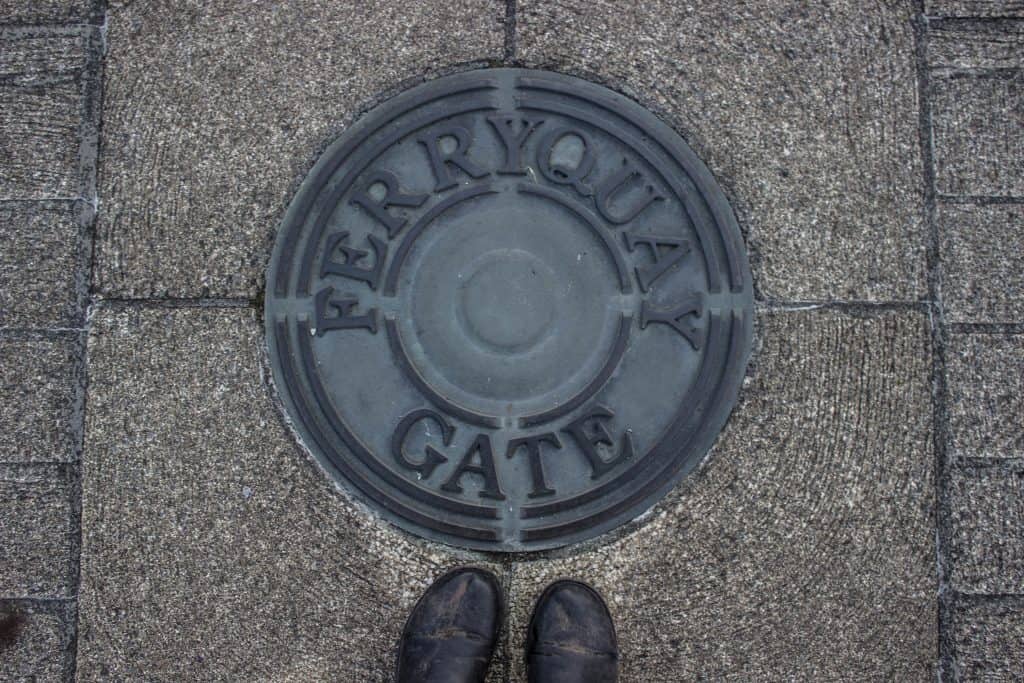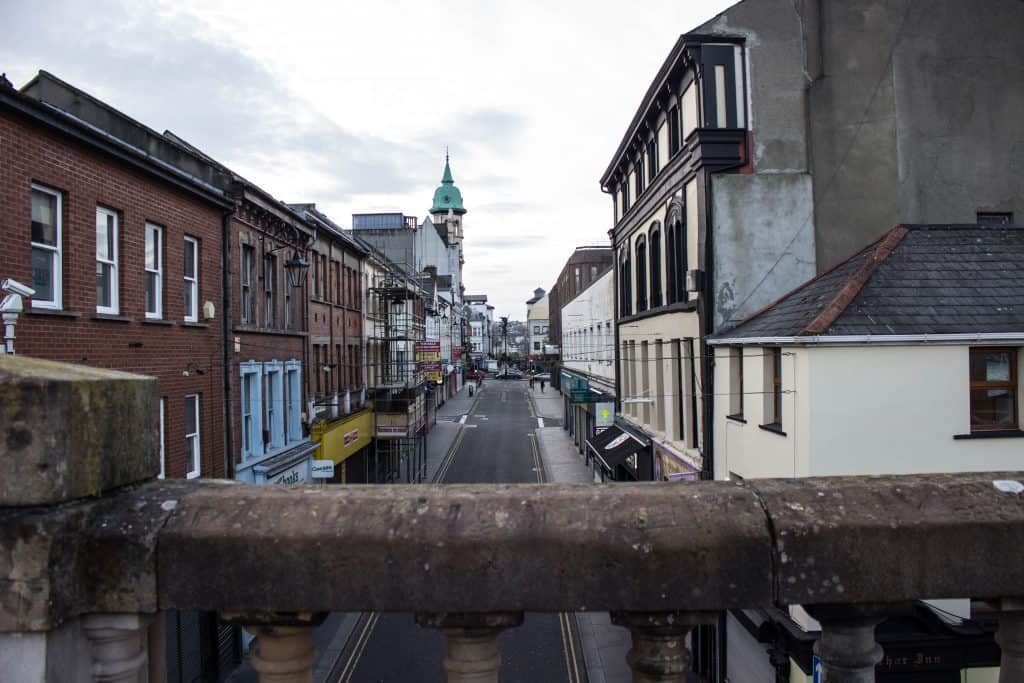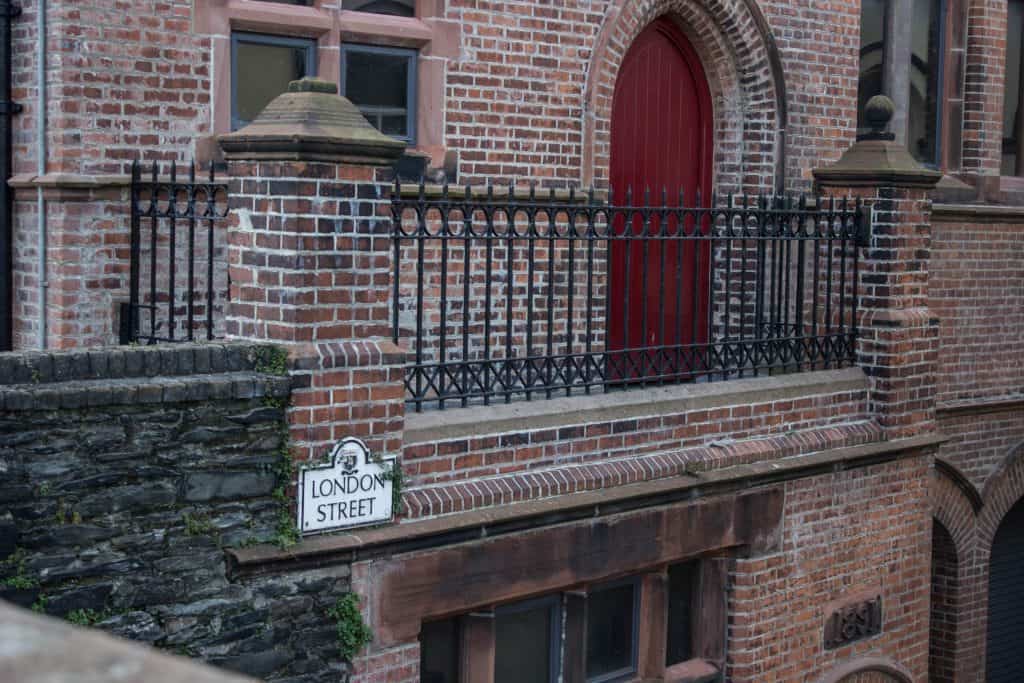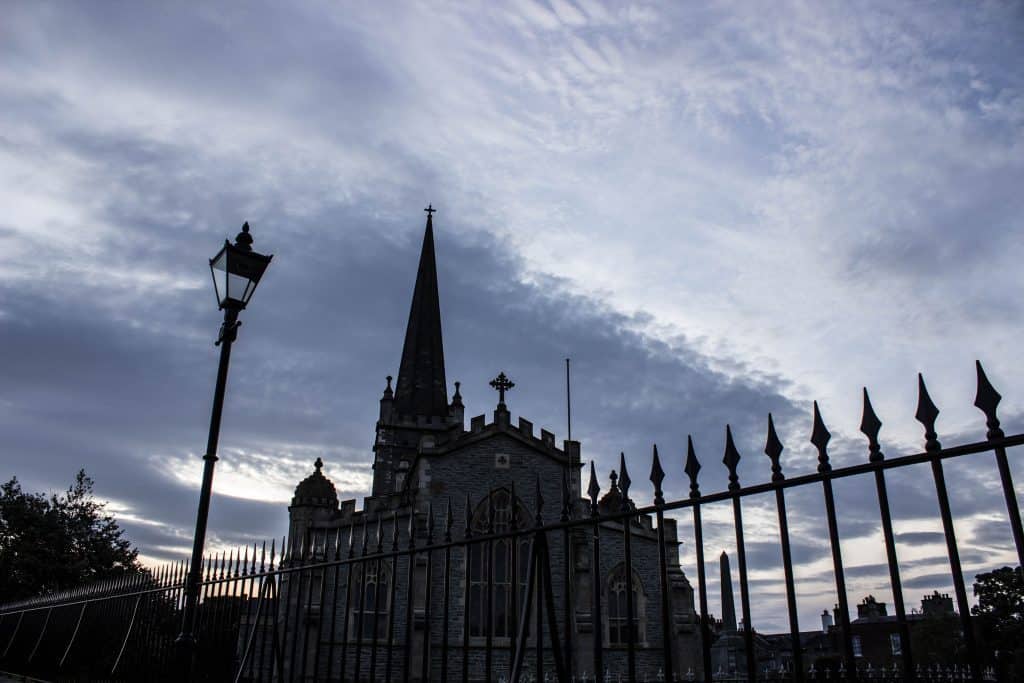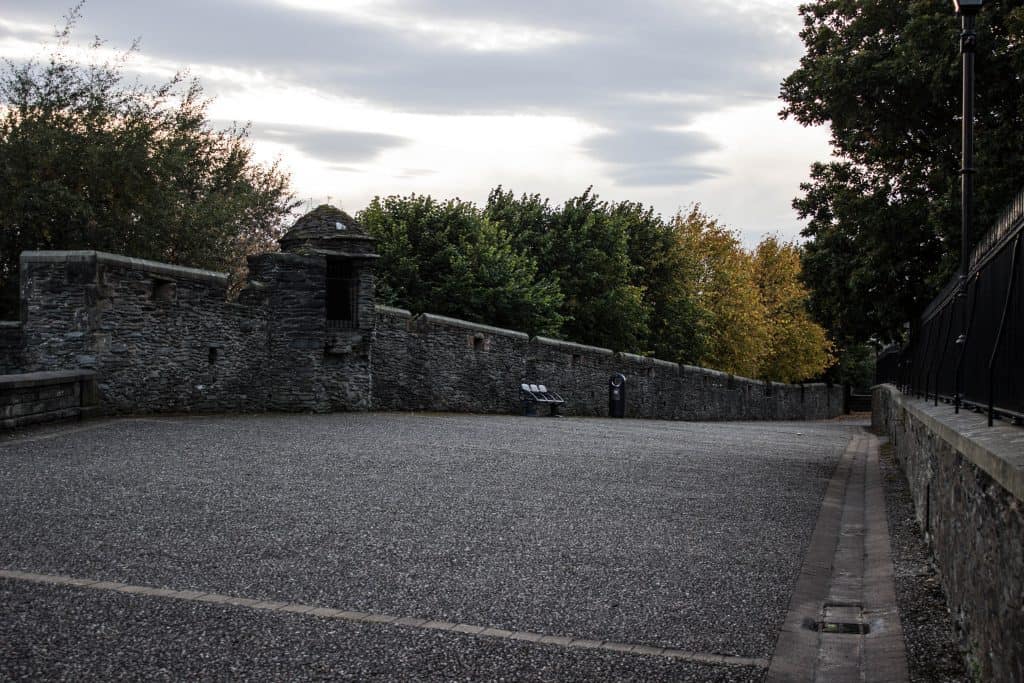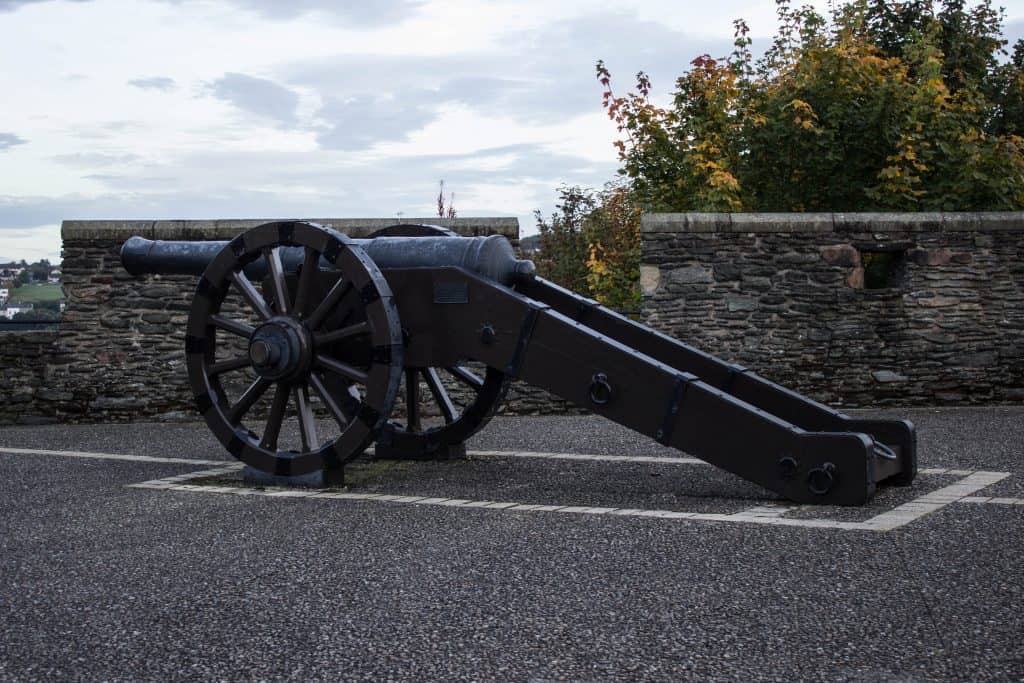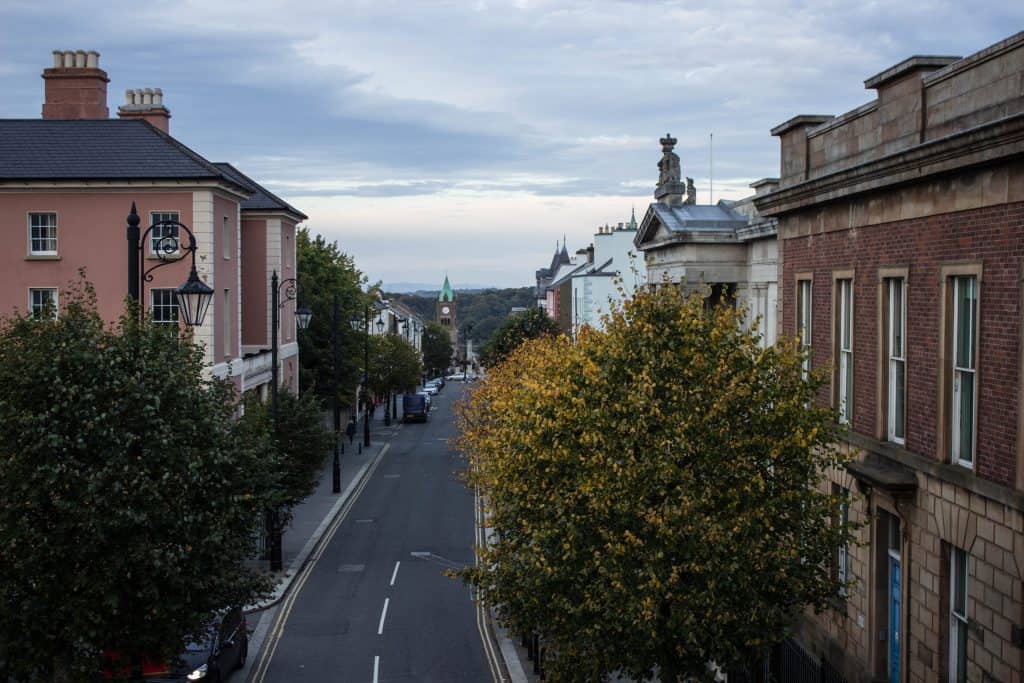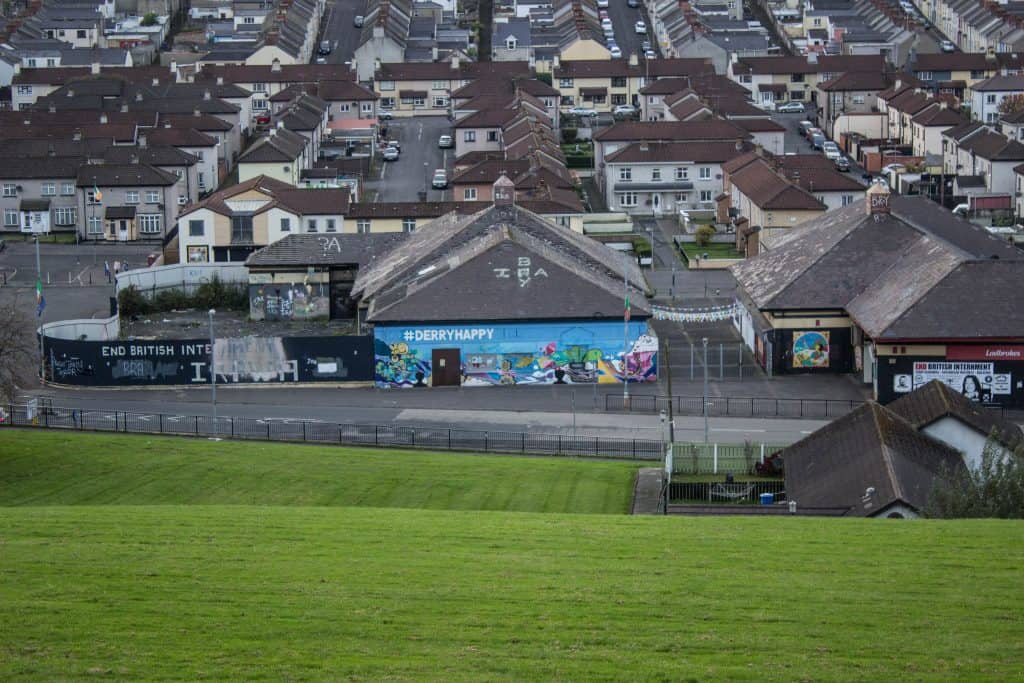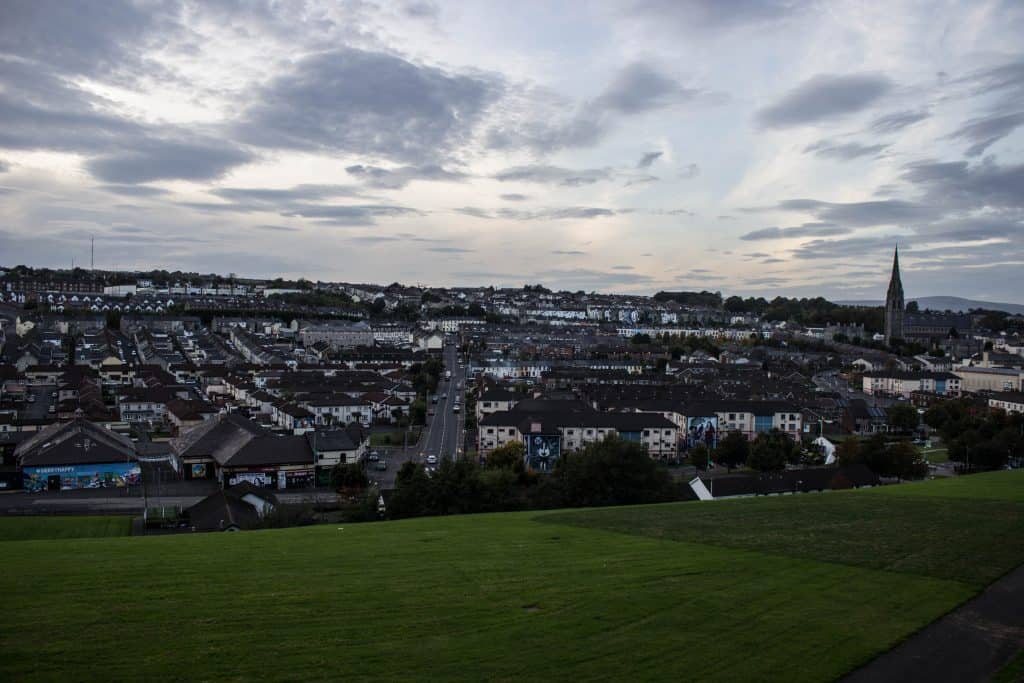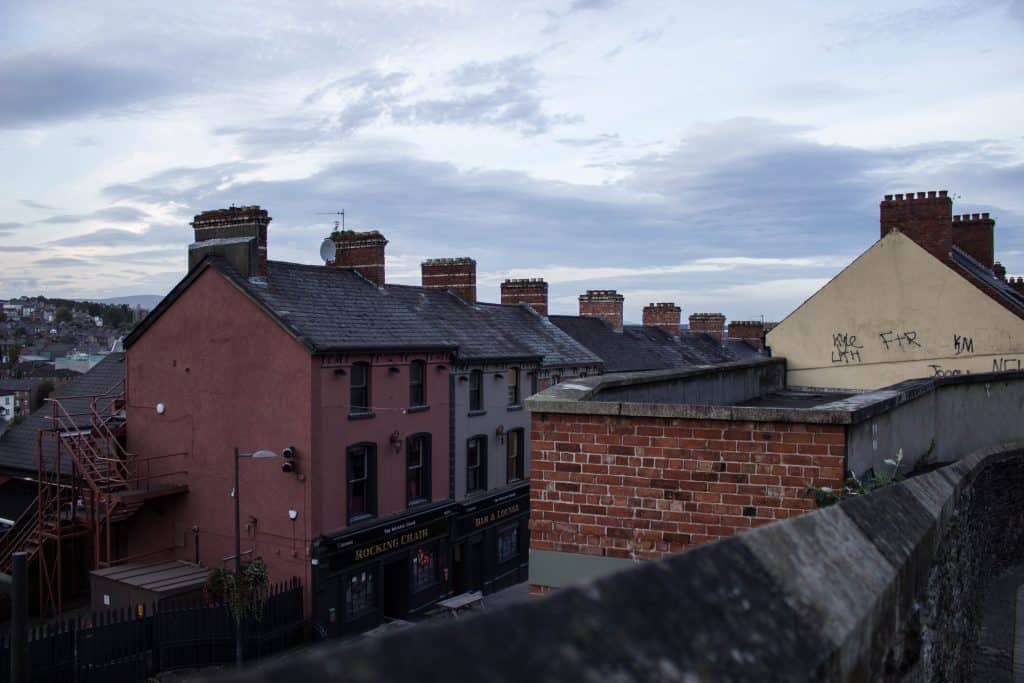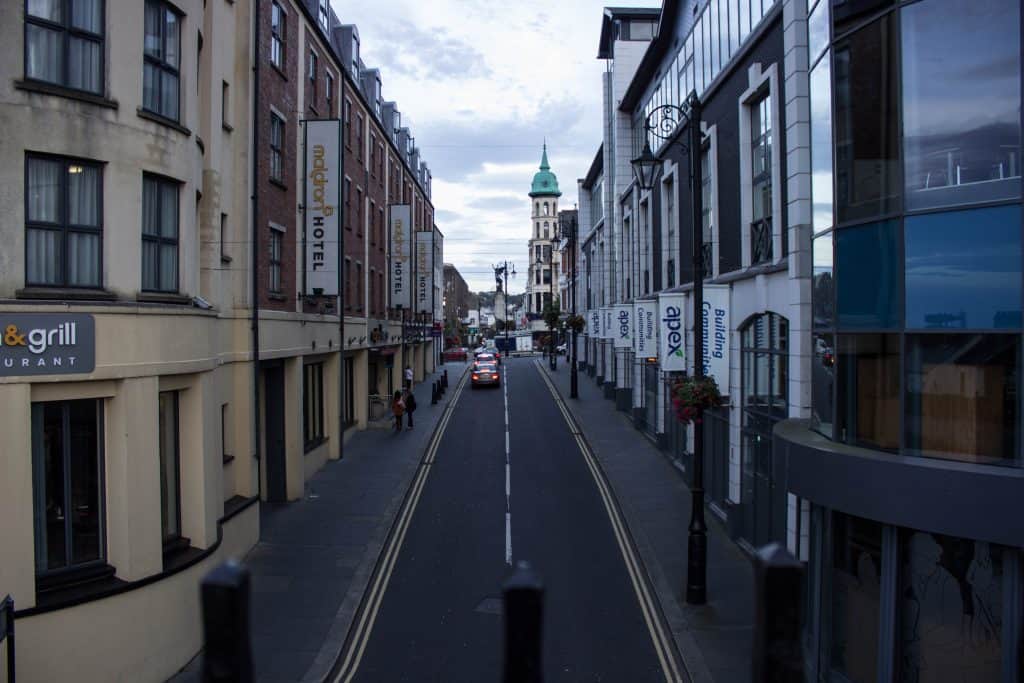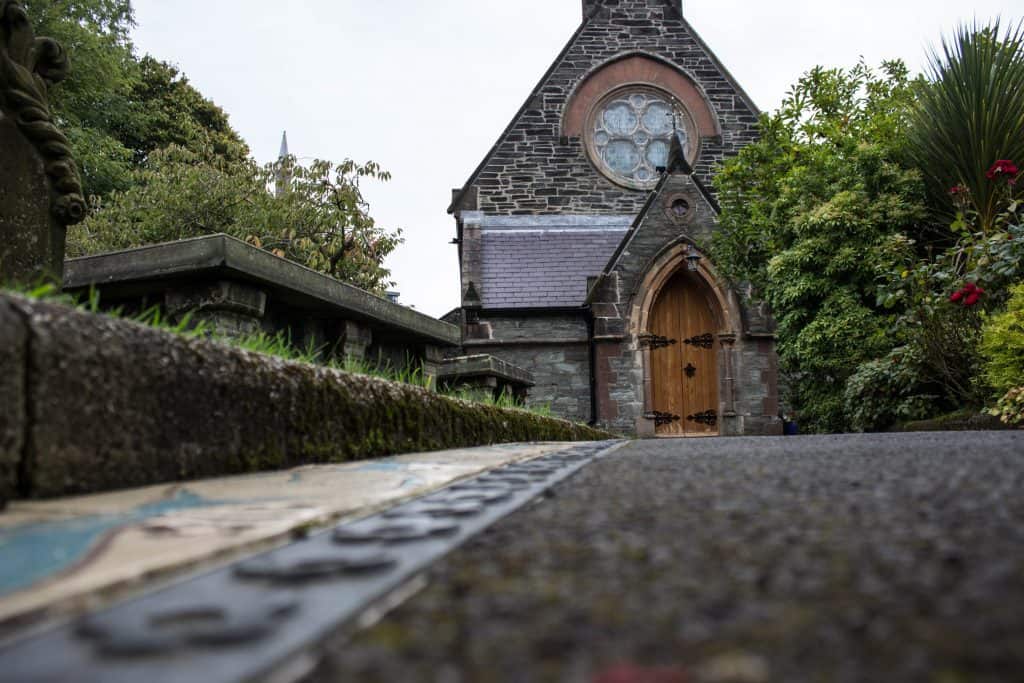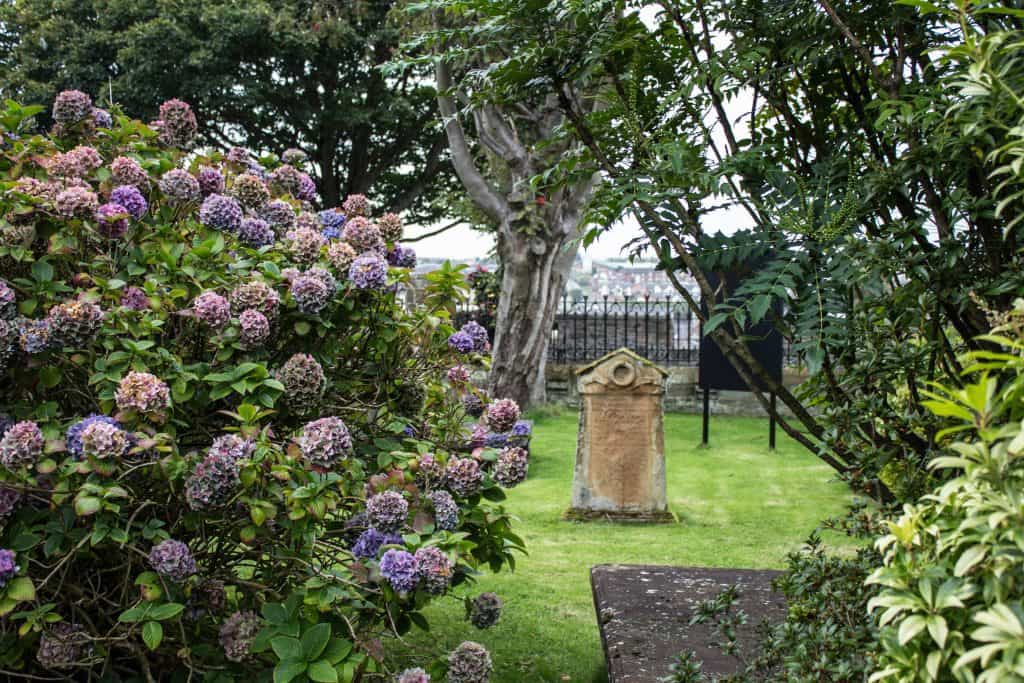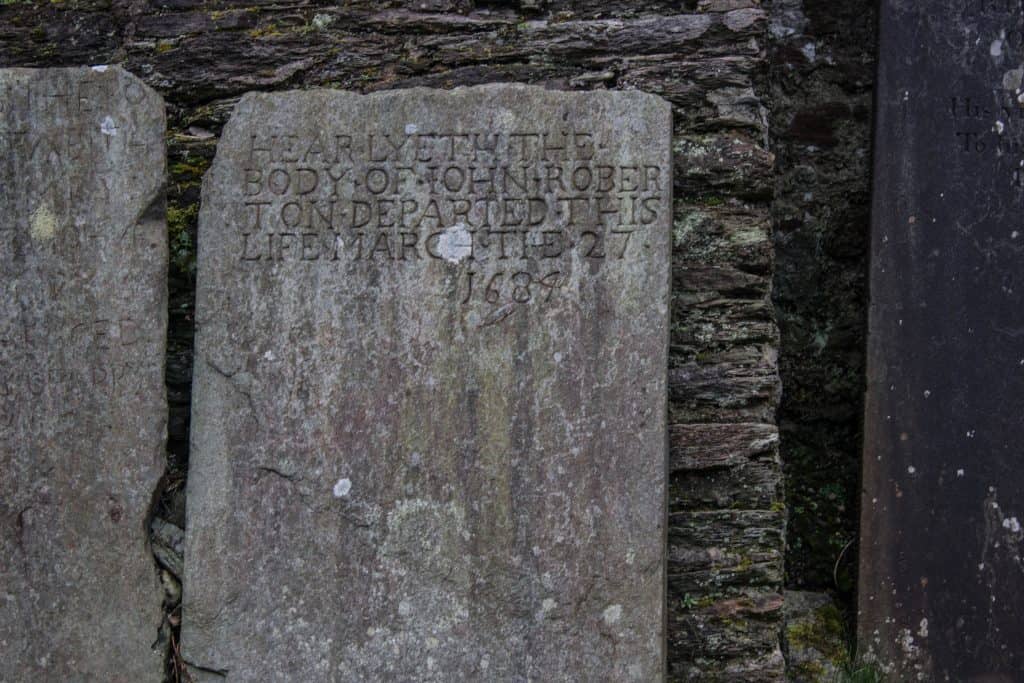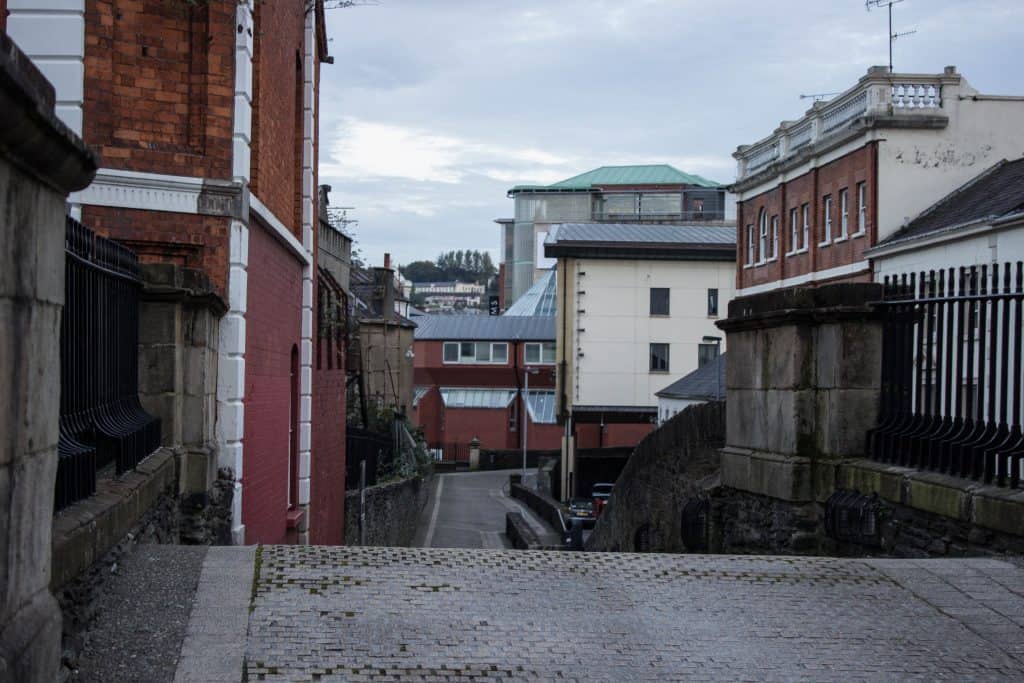 ---
People's Gallery of Murals
Along Rossville St, near Free Derry Corner, there are 12 murals that adorn the houses and these are referred to as the People's Gallery. Three men who lived through the worst of the Troubles in Bogside are the artists behind these murals and are known as 'the Bogside Artists.'
These murals commemorate key events that occurred during the Troubles including Bloody Sunday, Operation Motorman, the 1981 hunger strike and the Battle of the Bogside. The final mural, which was completed in 2004, is the Peace Mural which is a beautiful image of a dove rising out of the blood and sadness towards the sunny hope of a peaceful future. Much like the Peace Murals in Belfast, these murals deserve to be explored and reflected on more than just a passing glance.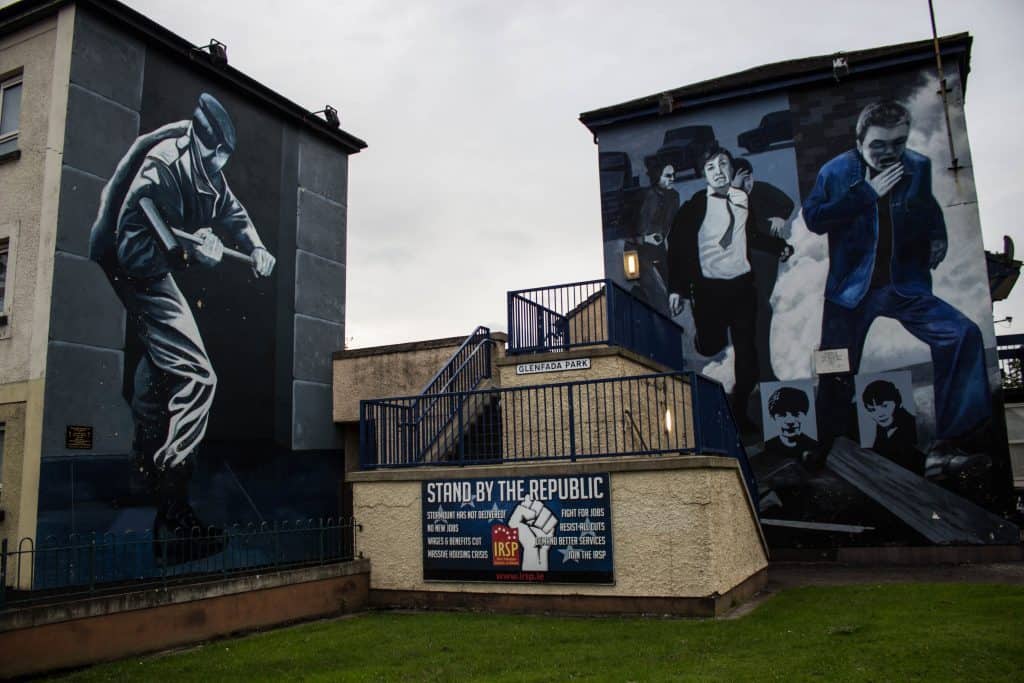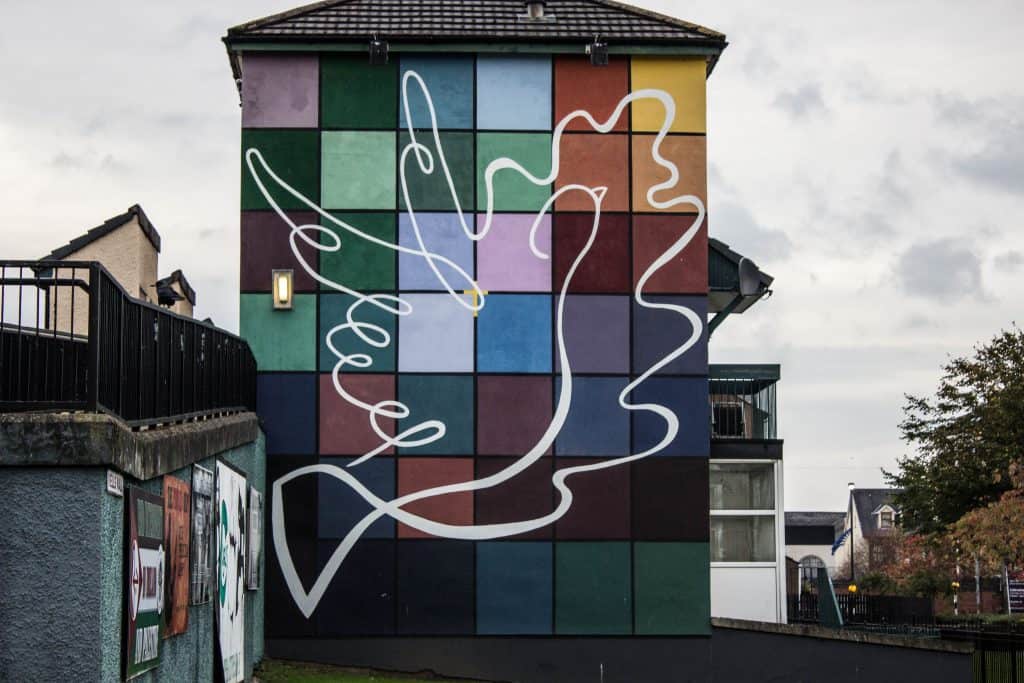 ---
Other Murals
There are other murals throughout the city – many near the People's Gallery murals and others throughout the city. Make sure to keep an eye out as you walk around town.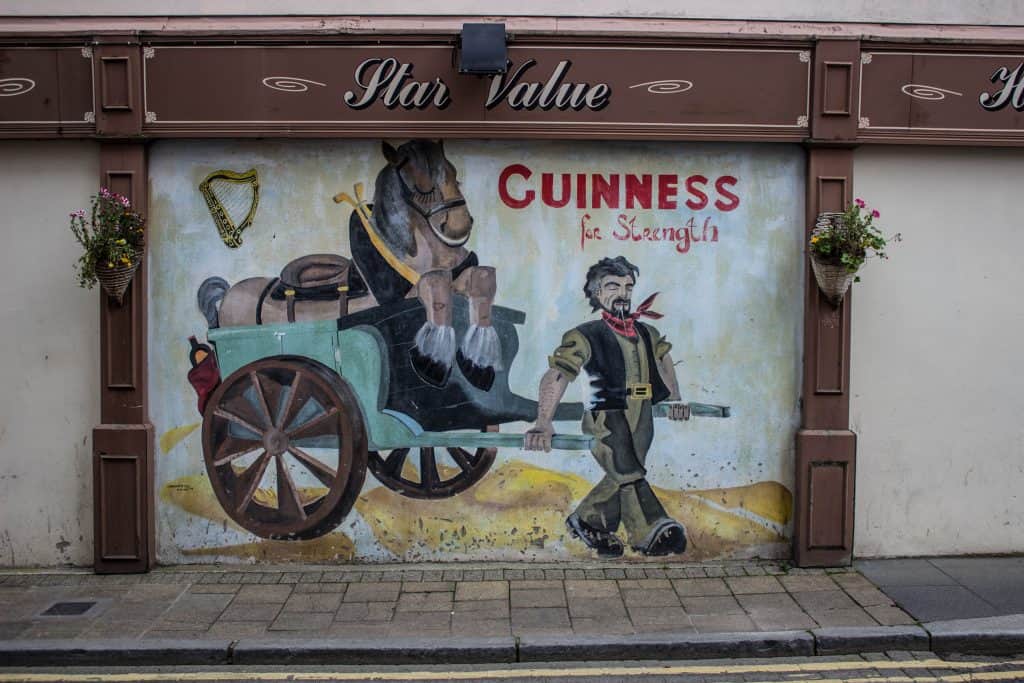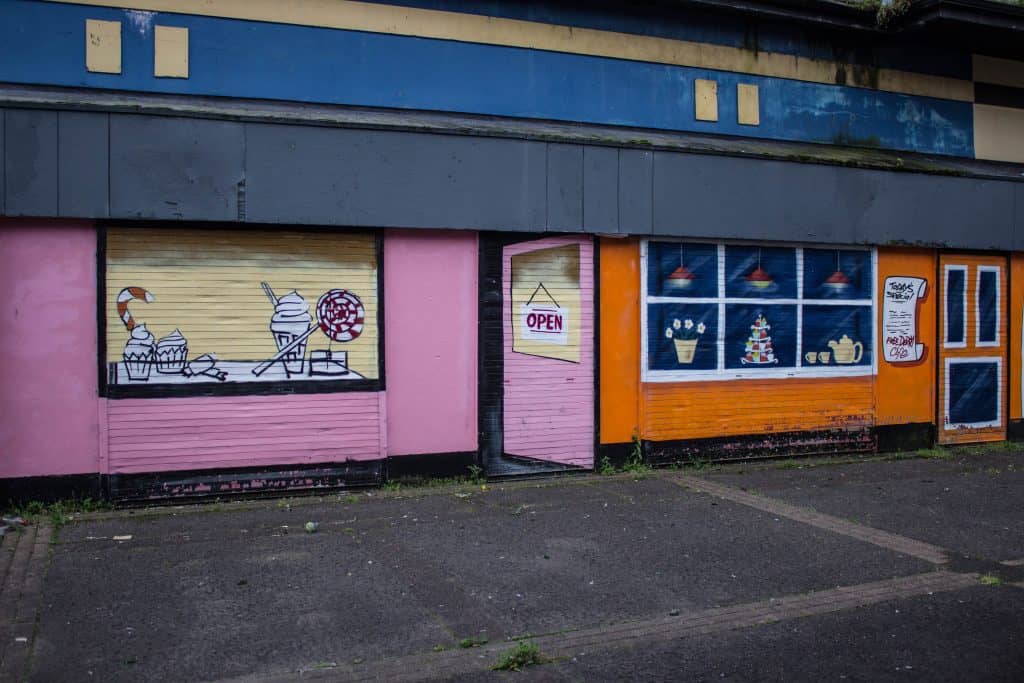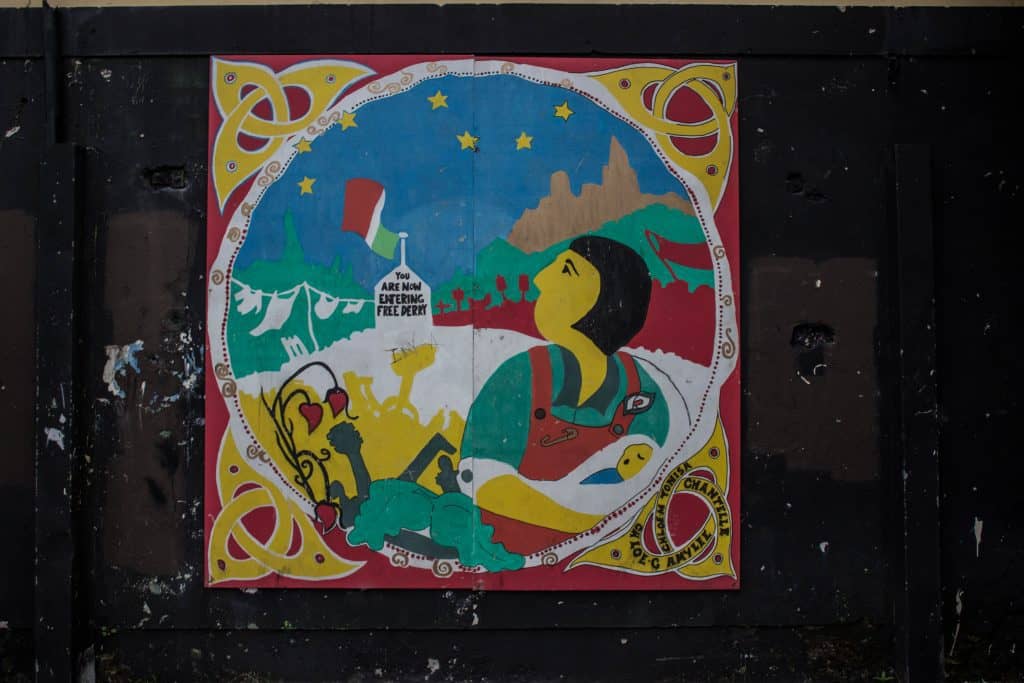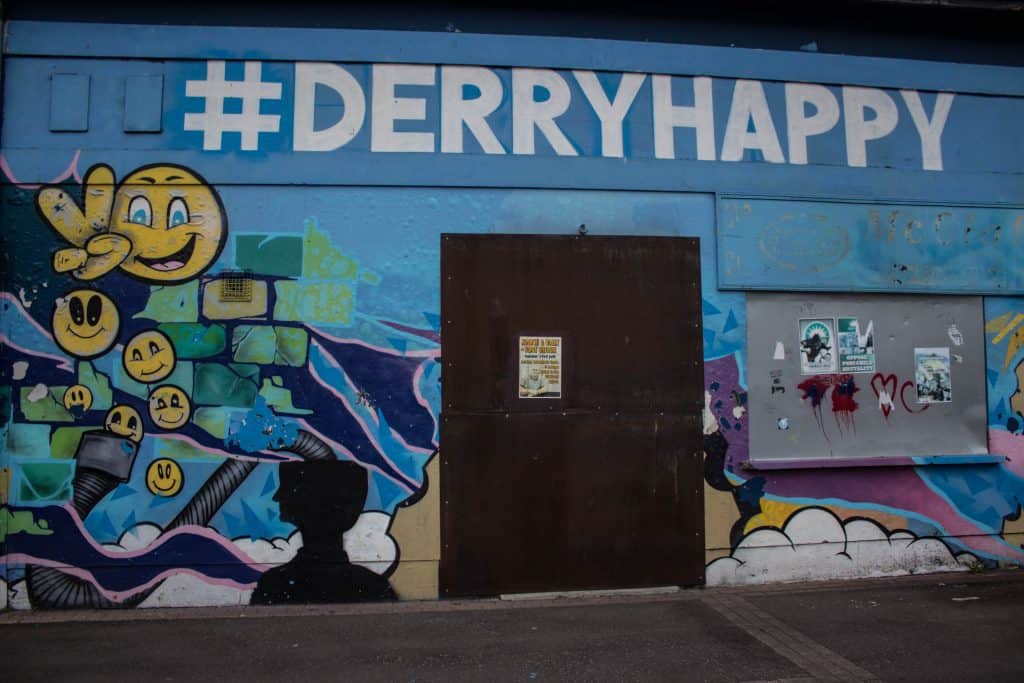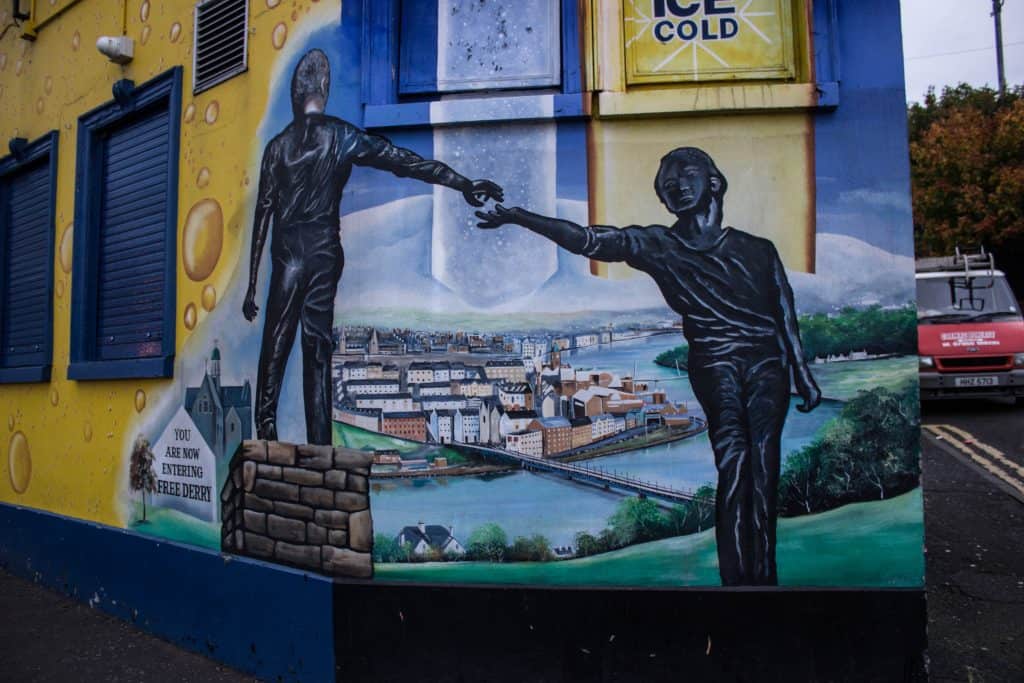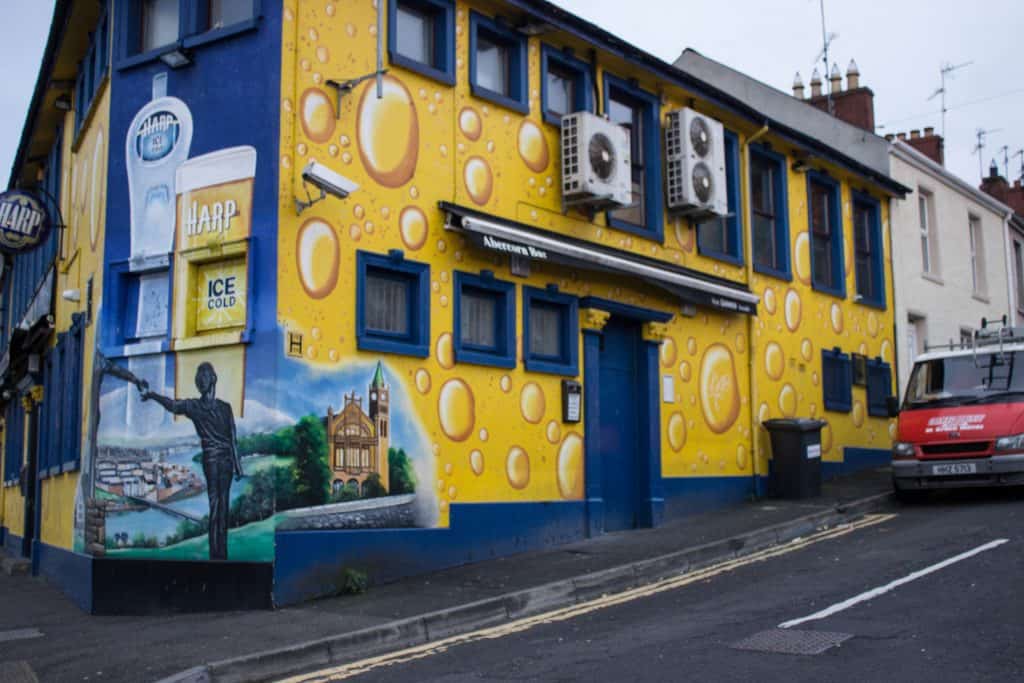 ---
The Guildhall
The Guildhall is a beautiful, neo-gothic building located in Derry. It was built in 1887 and has beautiful stained glass windows and red sandstone walls. Sadly, it was closed during our time there but I heard the inside is worth a visit and it's free!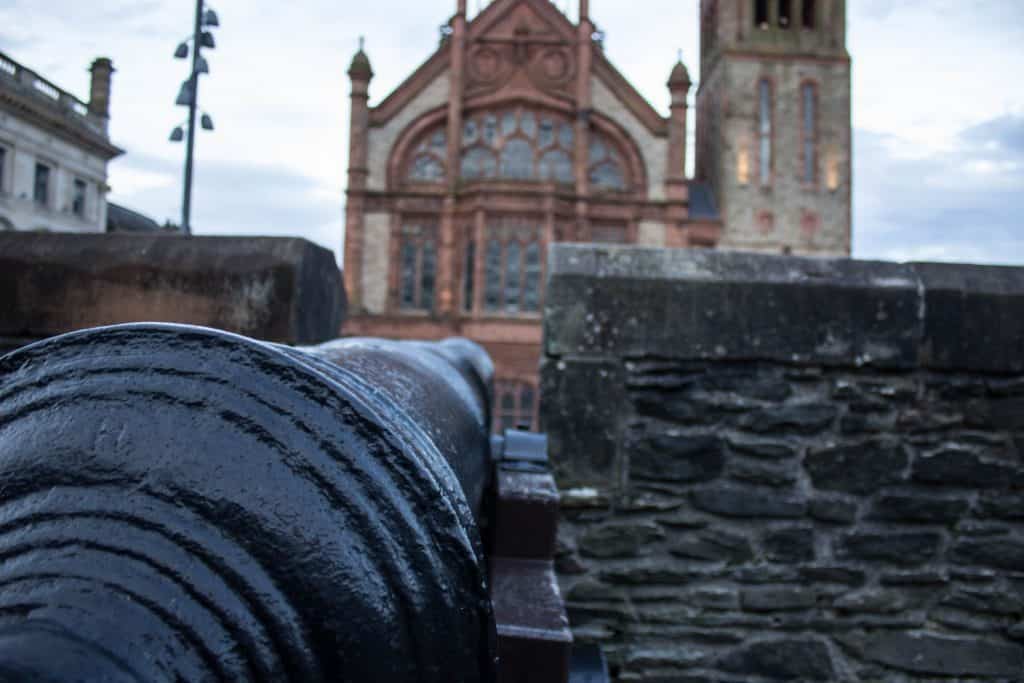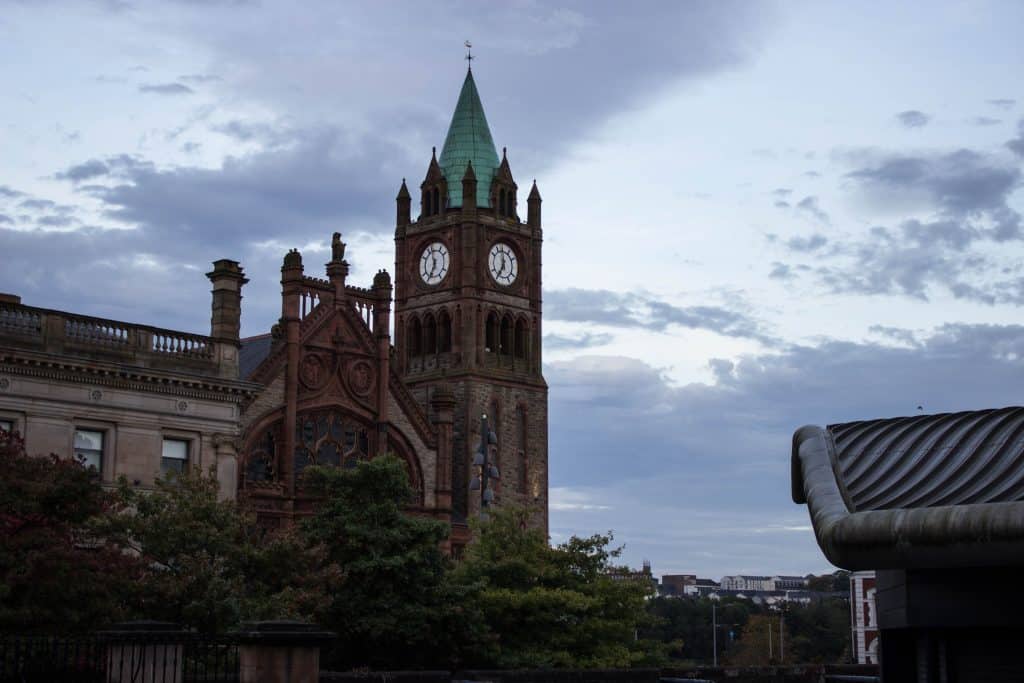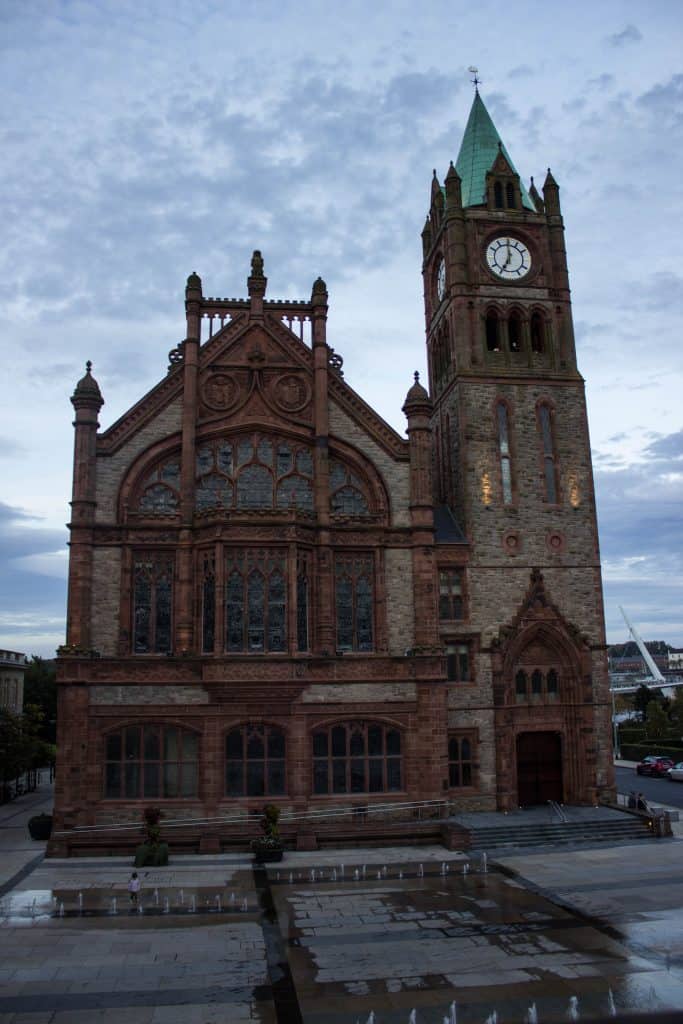 ---
Peace Bridge
The Peace Bridge sits over the River Foyle and symbolizes a peace handshake between a 400-year-old physical and political gap between two once divided communities. The Protestant Waterside and the Nationalist Bogside are united in a symbolic handshake across the river. If you look at the elegant design of the bridge, it looks as though two arms are grasping each other in a handshake.
The bridge is foot and cycle bridge only and stretches from the Guildhall to Ebrington Square.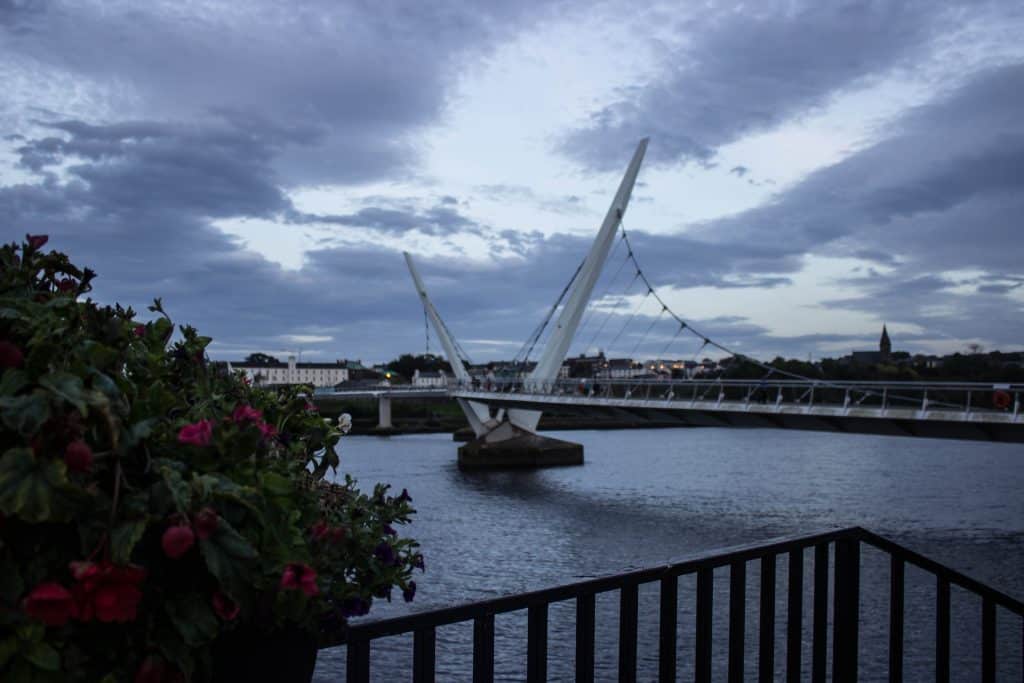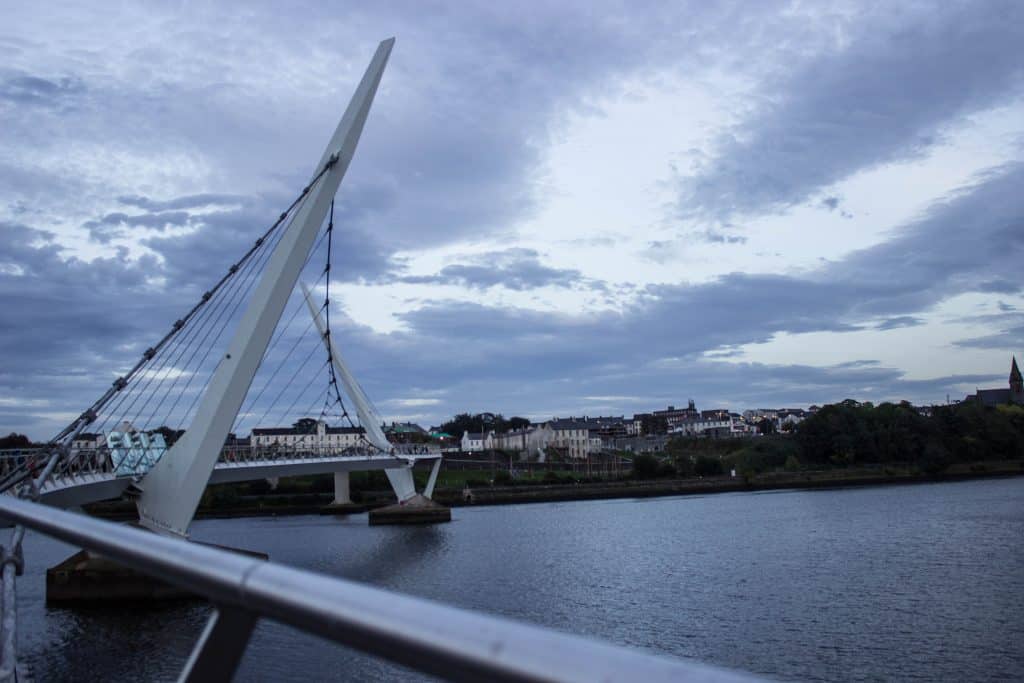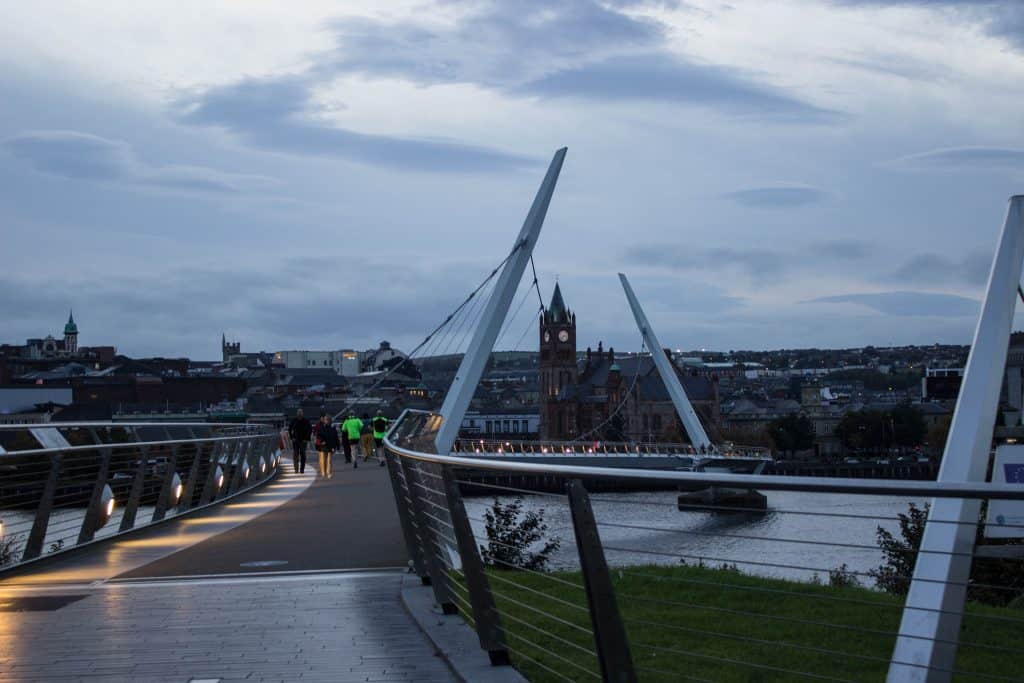 ---
Places to Eat in Derry
It's a good thing all of the things above are free because we definitely ate in Derry. I researched (…ate) all of the vegan things in Derry and here's what I would suggest.
Breakfast at Bridge B&B
You're going to want to spend the night in the best B&B, trust me. They'll make you a traditional Irish breakfast vegan style if you let them know ahead of time.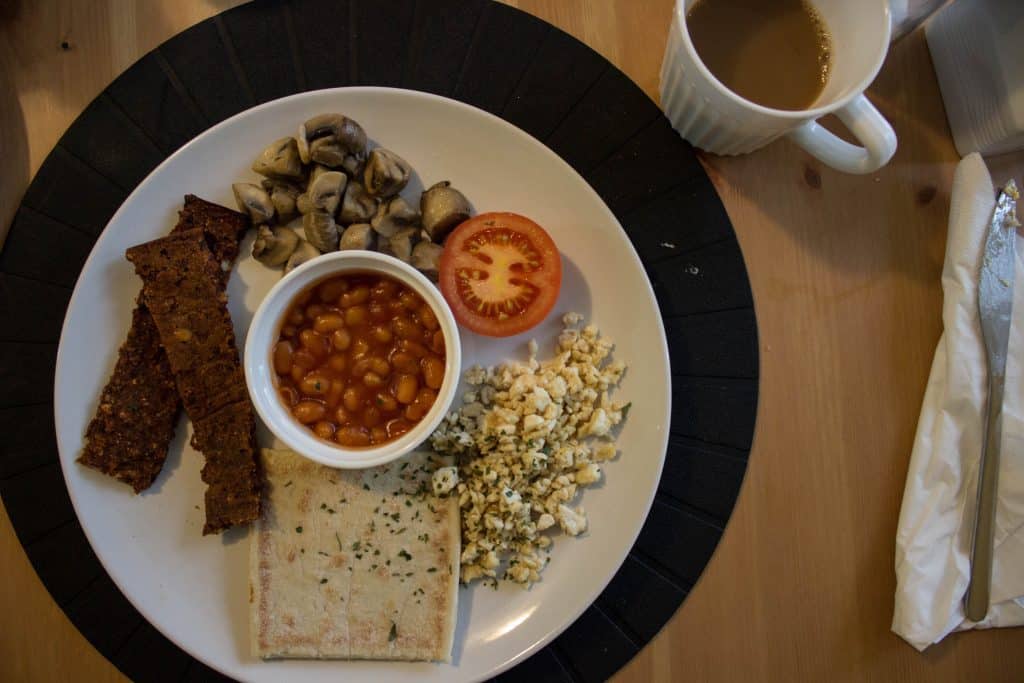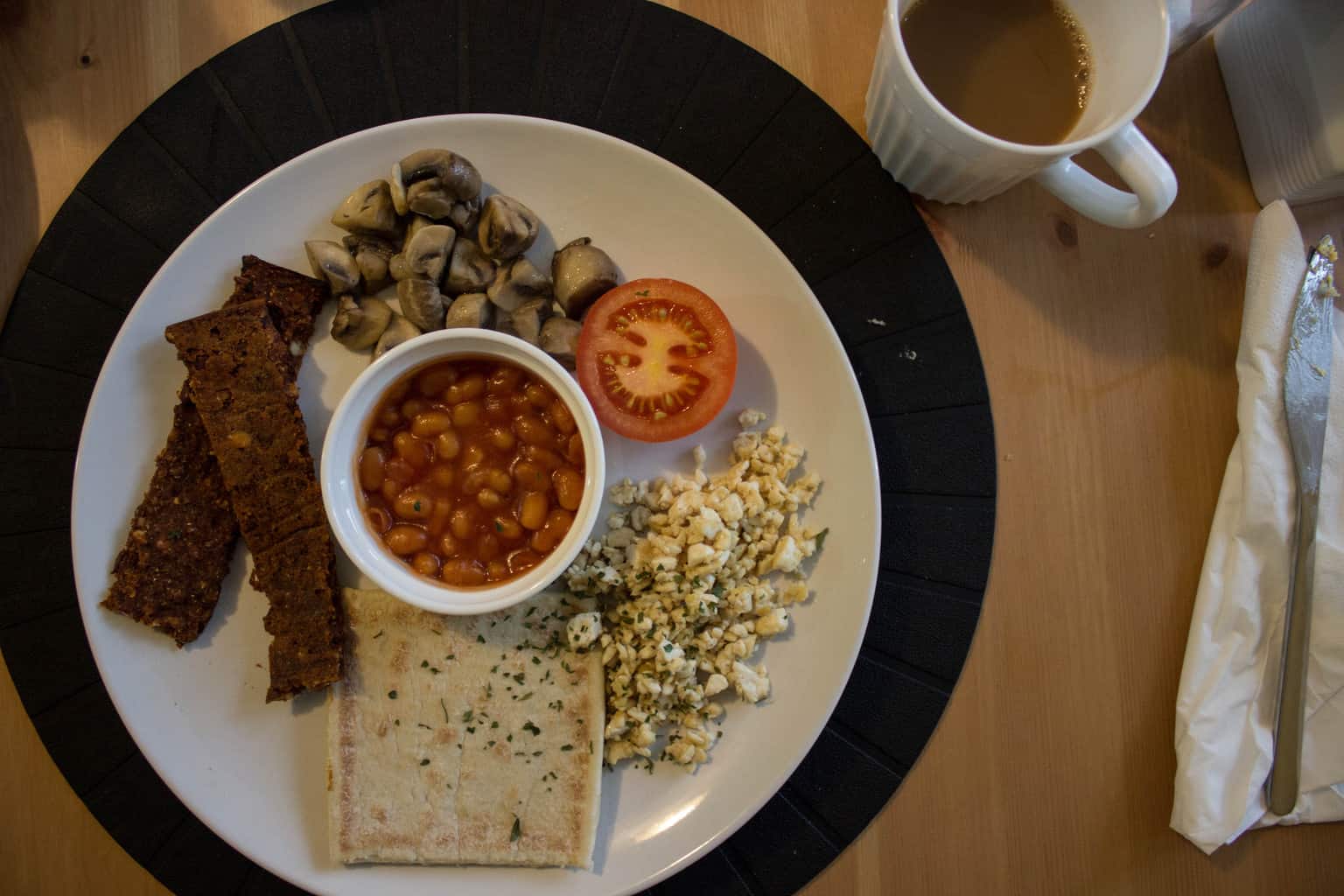 Lunch at The Hidden City Cafe
Next, head to the Hidden City Cafe for lunch and get one of the teriyaki seitan sandwiches and a cupcake.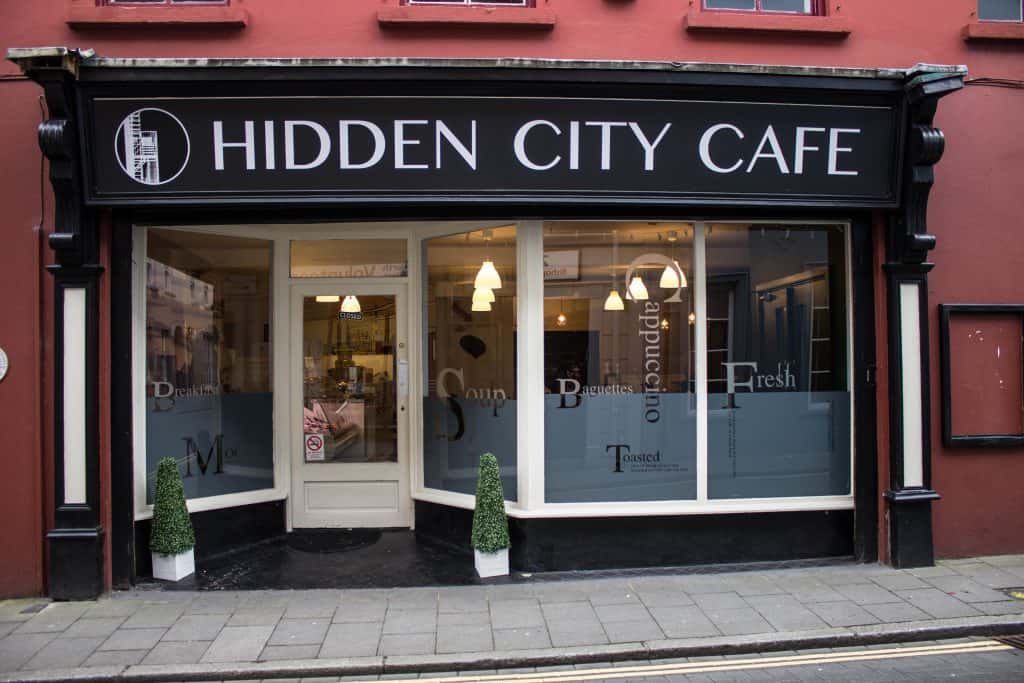 Snack/2nd Lunch at St Jude's Eatery
Go grab a snack or a 2nd lunch (no one is judging) at St Jude's Eatery which is the only fully veg restaurant in Derry. It is located within the Yellow Yard.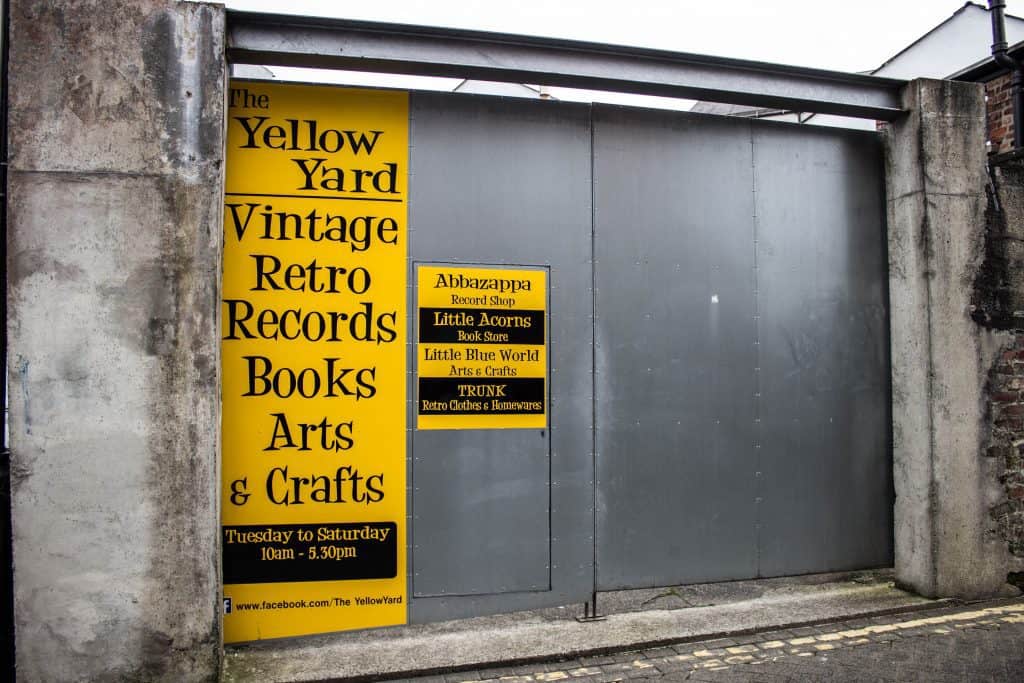 Dinner at Browns Bonds Hill
Take yourself out to a nice dinner at Browns Bonds Hill. It's a relaxed fine dining atmosphere with a full separate vegan menu that is to die for.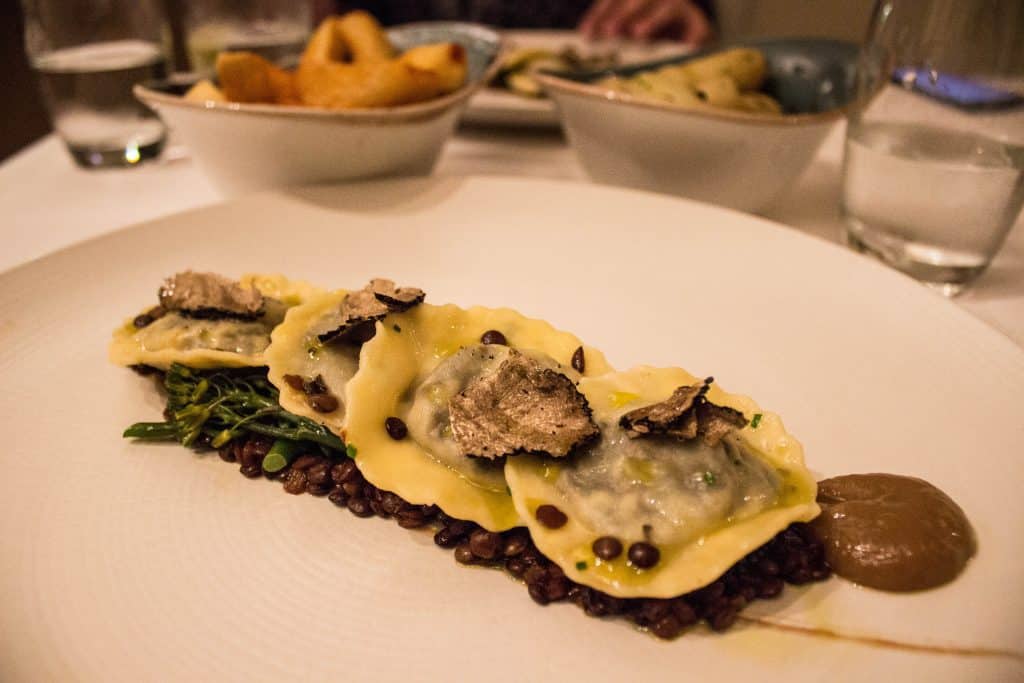 See my full review of Bridge B&B here, vegan guide here and review of Browns here.
---
Where to Stay in Derry
We were only in Derry for one night but I think we found the best accommodation possible. Bridge B&B is a wonderful bed and breakfast located in a prime location, with excellent service and a great price.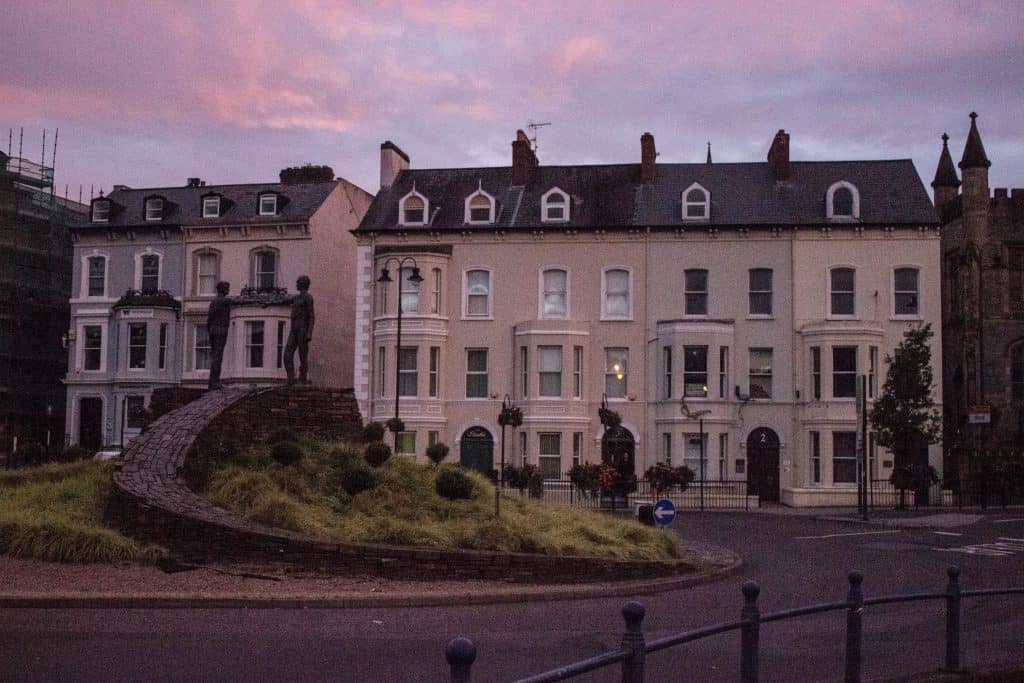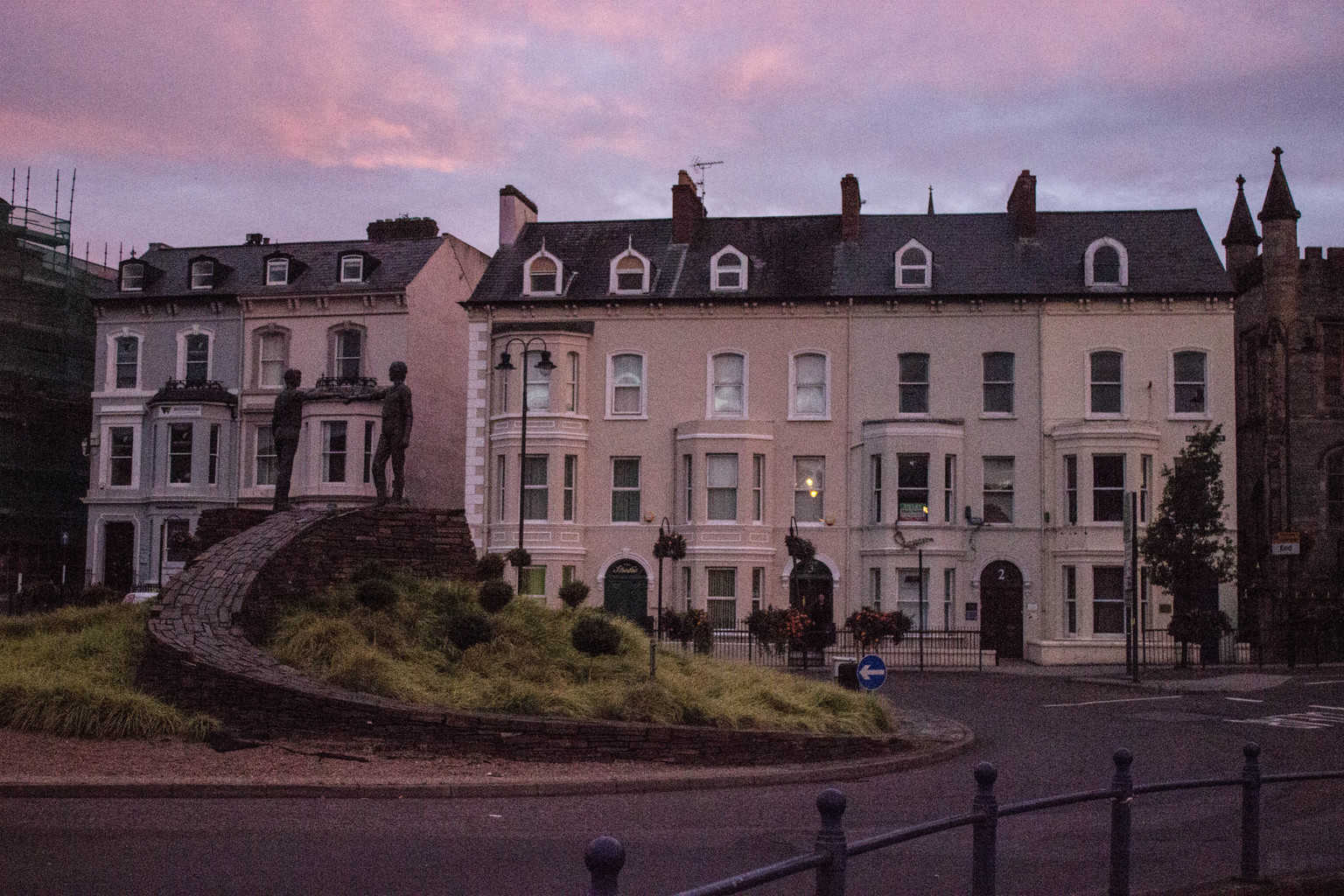 Here are a few other suggestions for accommodation in Derry :
---
What to Pack for Derry
Raincoat (yep, it's not just something people say – it can rain at any moment!)
Travel Umbrella (while I didn't bring an umbrella and was too stubborn to buy one, I'd recommend it)
Pacsafe Cross Body Purse (I love my Pacsafe products and would highly recommend using them when traveling)
Comfortable Shoes (my feet tend to hurt pretty easily and these are the best shoes I've had in a while for walking a lot)
Have you ever been to Derry? What would you do if you only had one day? Tell me in the comments below ↓↓↓
Looking for hotels in Derry? Read accommodation reviews here or book here.
What else have I written? You can find more Derry posts here and Northern Ireland posts here.
Like this post? Have Questions? Hit me up on Facebook | Twitter | Instagram | Pinterest | Email
↓↓↓ PIN IT ↓↓↓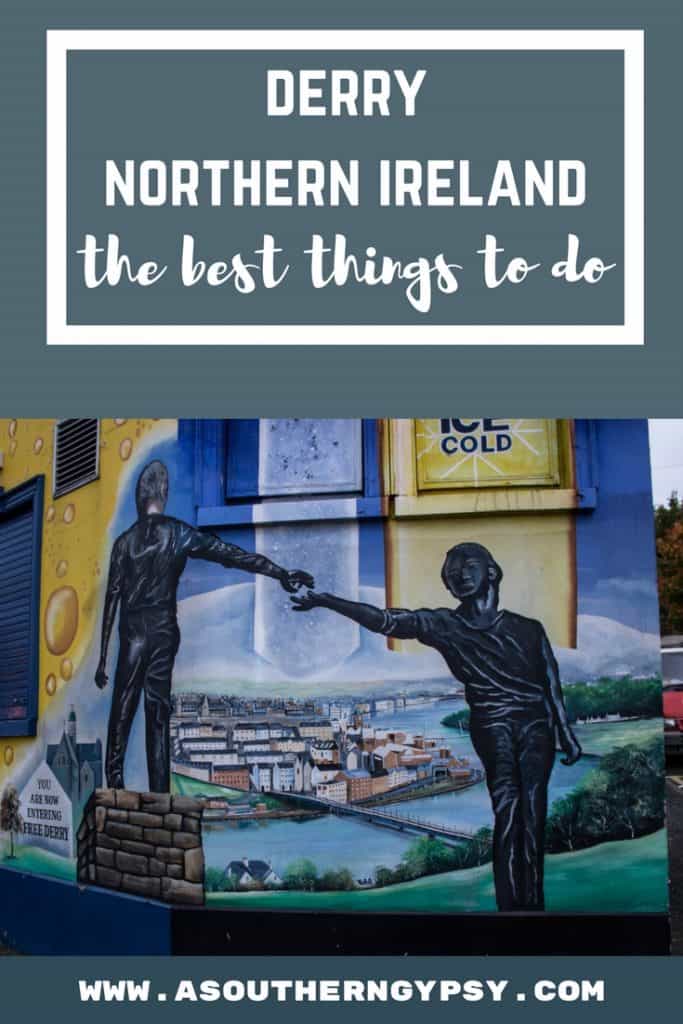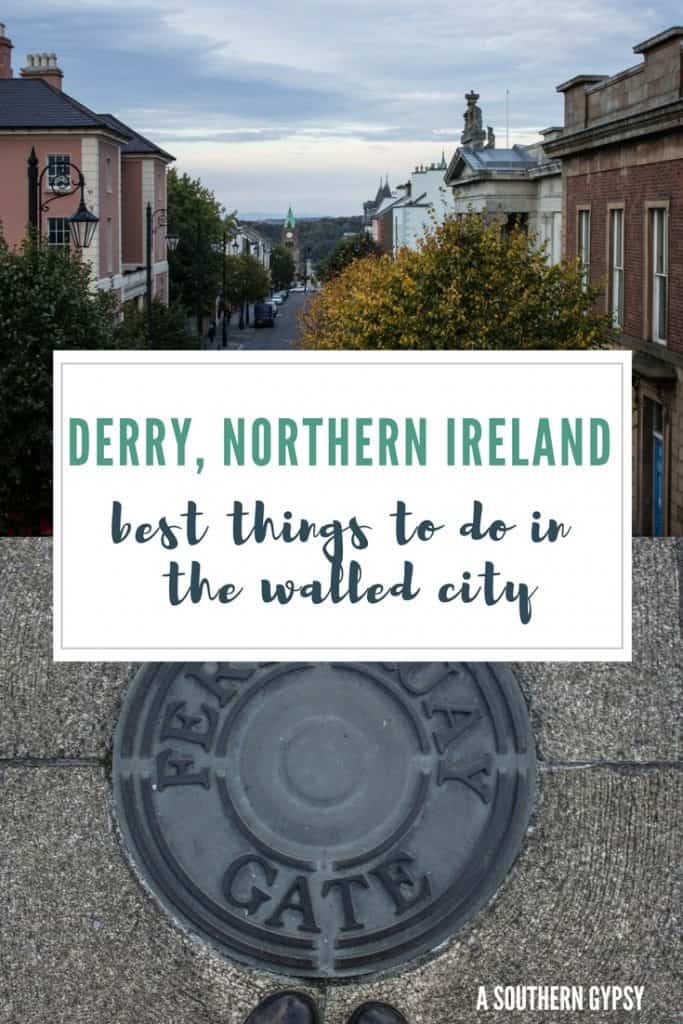 Some of the above activities were provided at a sponsored or discounted rate. As always, all opinions are my own and I will never promote something I don't personally use and believe in, regardless of who foots the bill.
Also, some of the above are affiliate links and I will earn a very small percentage of the sale if you purchase through them at no extra cost to you. Thanks for supporting A Southern Gypsy!
Latest posts by Ashley Hubbard
(see all)