This post may contain affiliate links, meaning if you book or buy something through one of these links, I may earn a small commission (at no extra cost to you!). Please see my disclosure.
Looking for a place that vegans, vegetarians, and omnivores can share a fine dining experience together? Definitely check out Browns Derry restaurant, Bonds Hill. Browns restaurants actually consist of three restaurants in total: Bonds Hill, Browns in Town on Strand Road, and Browns on the Green in Letterkenny. We went to the main location though, Bonds Hill, which was only about a 5-10 minute walk from our B&B and it was one of the best meals I've ever eaten in my life.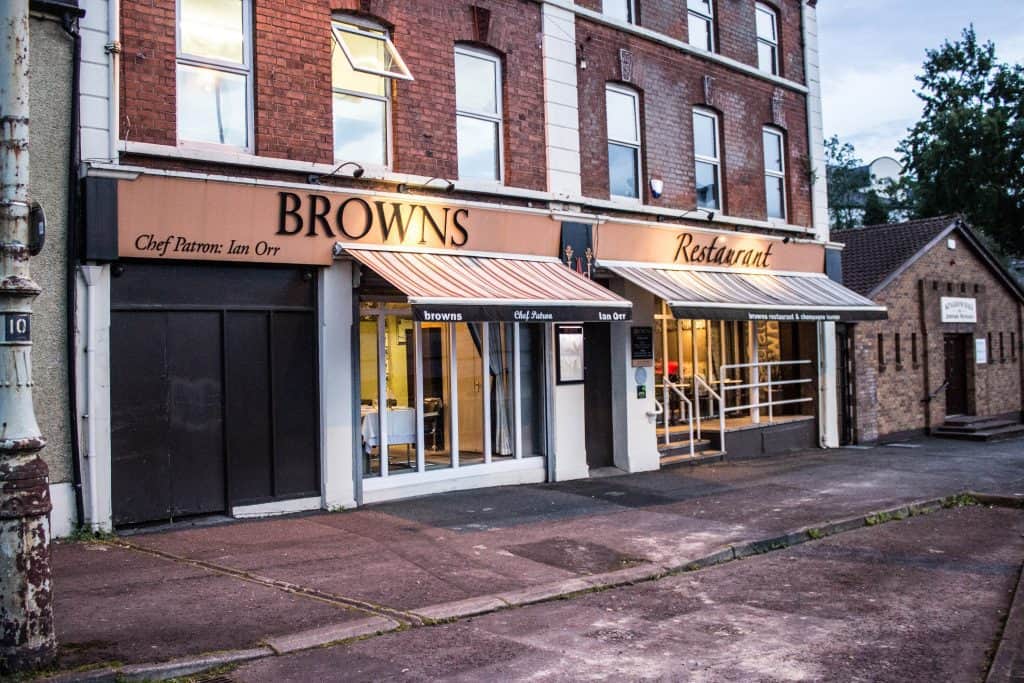 Browns Restaurant and Champagne lounge opened in 2009 and has been gaining an amazing reputation and awards to prove it ever since for their excellent food, hospitality, and service. At times, it has been said to be the best restaurant in the entire North West and even one of the best in Ireland. I was actually a bit worried about what to wear since I didn't bring anything really to wear to a fine dining establishment but I was assured that it was casual and unpretentious and they were right.
Chef Ian Orr is dedicated to choosing fresh seasonal produce and supporting local suppliers and a wide range of menus are offered including an à la carte lunch, à la carte dinner and a dedicated vegetarian & vegan menu. It is nice to have the a la carte option so you could maybe just go in for an entree if you're on a budget but want a fantastic meal or you can go ball out and get every dish should you choose.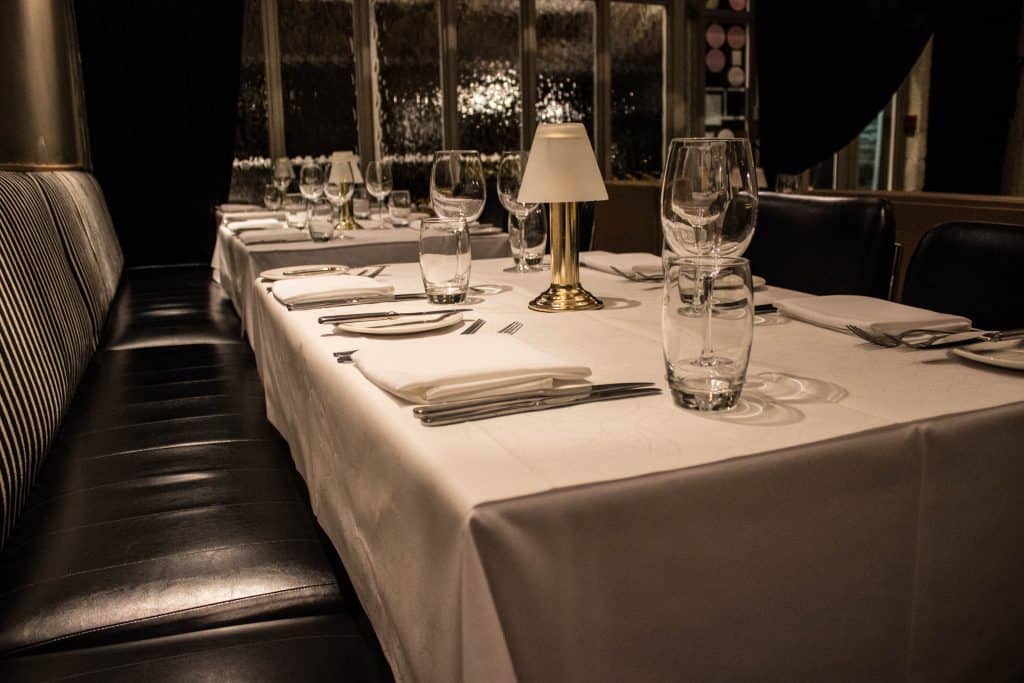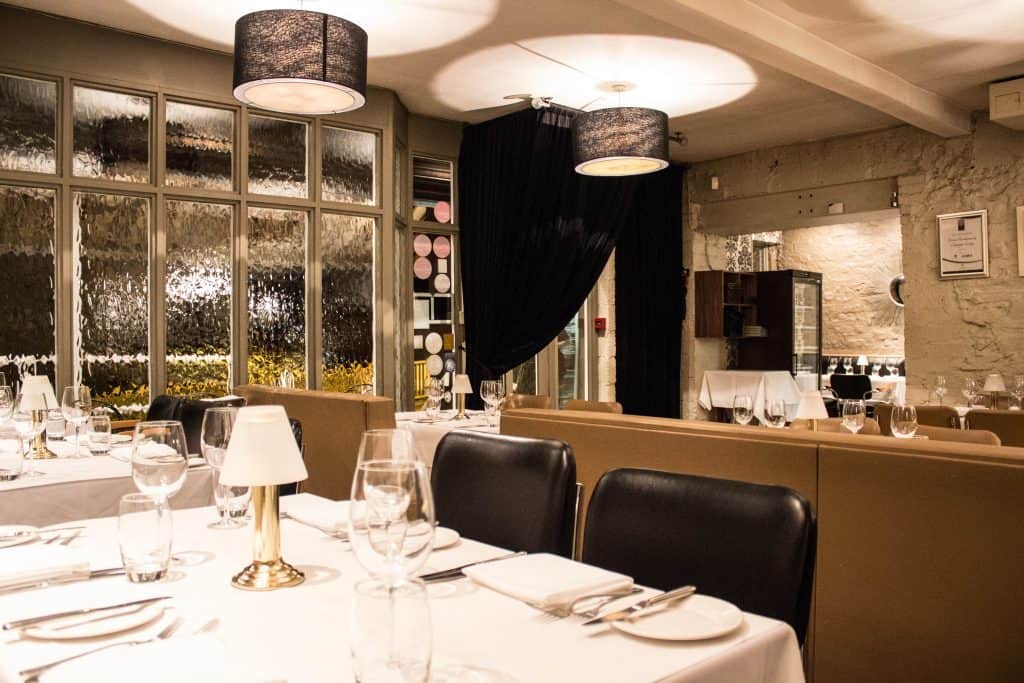 ---
Browns Menu
You can check out their separate vegetarian and vegan menu below. As you can see, almost everything can be veganized which is amazing. You can also see this on their website directly.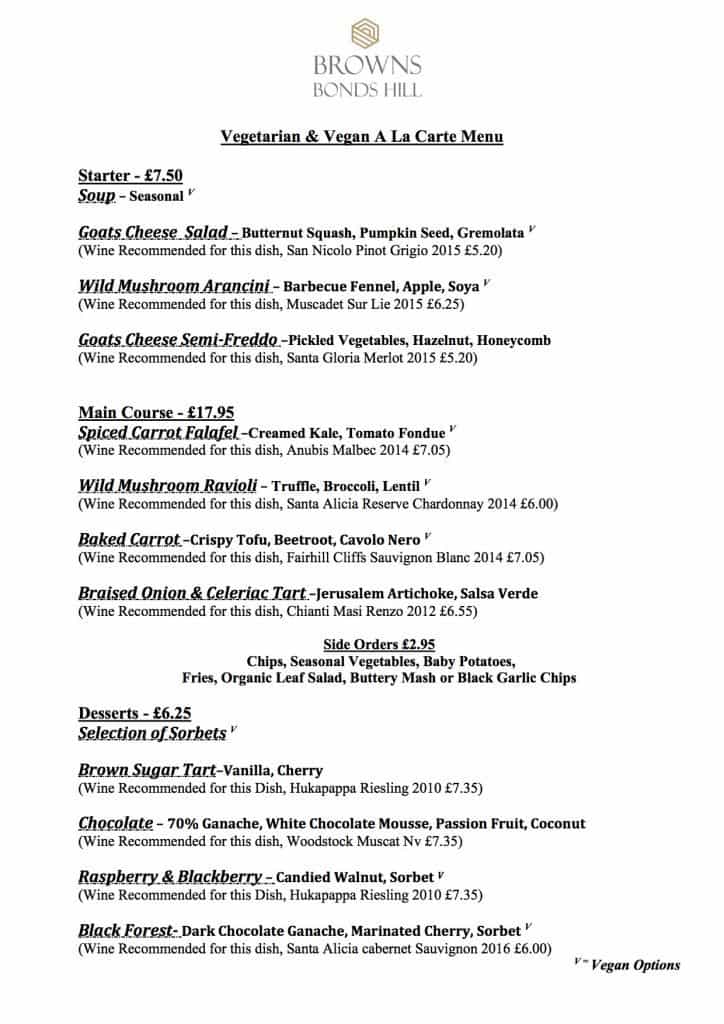 ---
Four-Course Meal
After our long day of exploring the entire Causeway Coast and then walking around the charming city of Derry, we were very hungry. We'd only had some snack food in the car and a small but delicious lunch earlier in Ballycastle.
I was so ready to eat everything in sight and that's precisely what I did. Our first course consisted of a few different items. We had an herbed bread with oil which I love bread so that was more than welcomed. Then, it was on to the other two items which were so unique. The first is a gin & tonic aquafaba marshmallow. Let me repeat that for you…a gin and tonic marshmallow made out of the magical stuff called aquafaba. The other was a beet & broccoli meringue which, I know, sounds a bit weird, right? It's not. It's delightful. The way that Chef Ian takes regular ole vegetables and turns it into something as fancy and beautiful as this is literally an art.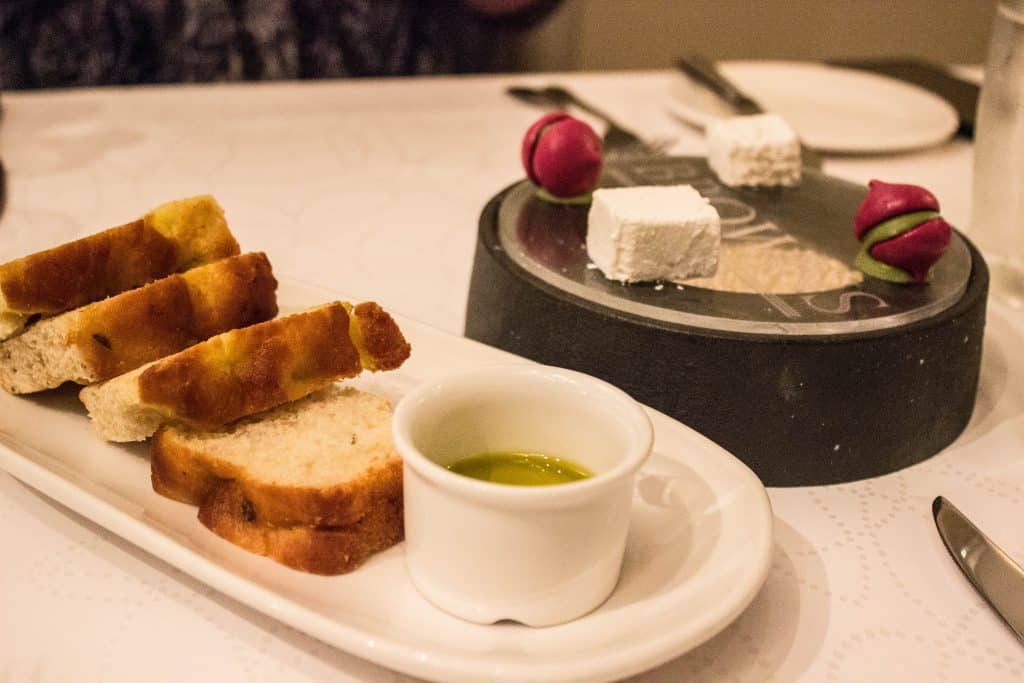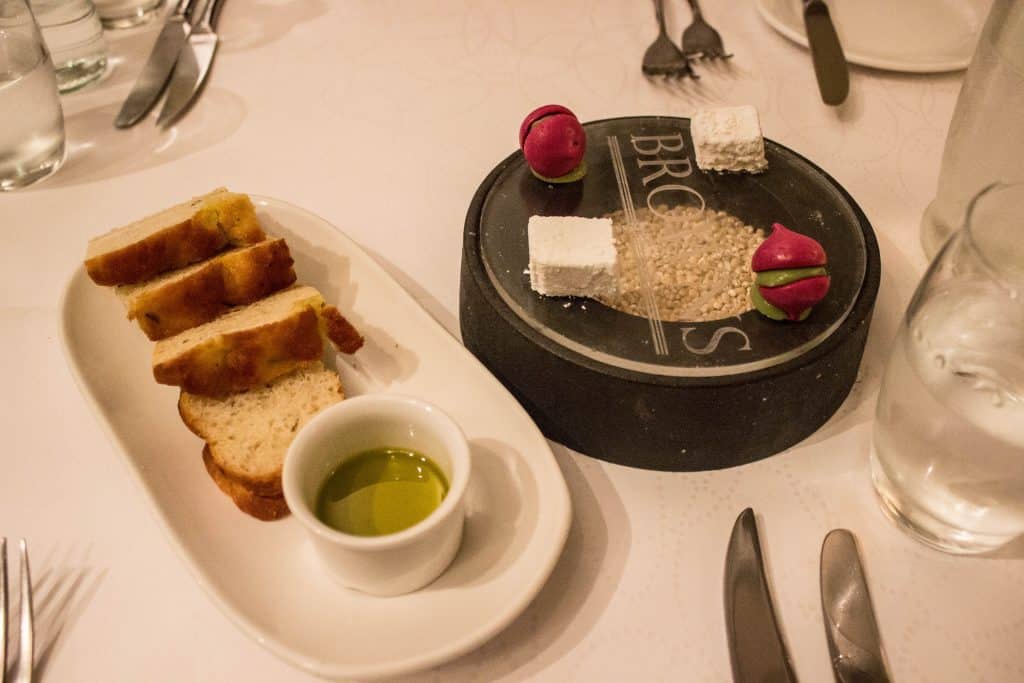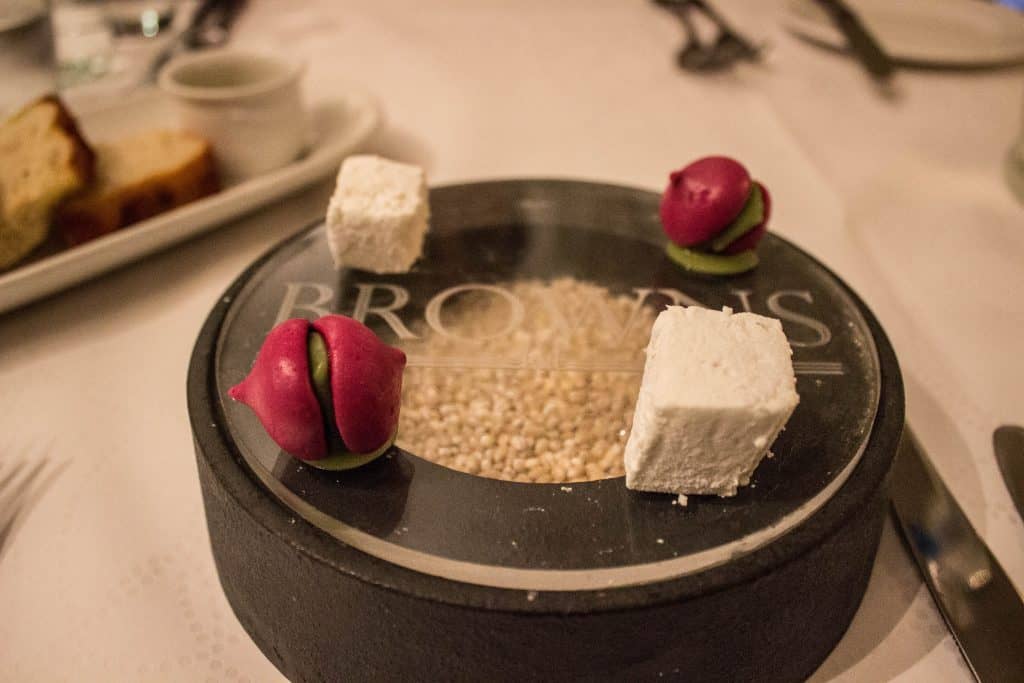 The second course which was technically the appetizer is the wild mushroom arancini. These are basically little mushroom risotto balls fried and then served with fennel and apples and a side of heaven. After that, we got to try a small sample of a tofu dish which when told about it, didn't sound like my style but once trying it, I was definitely convinced.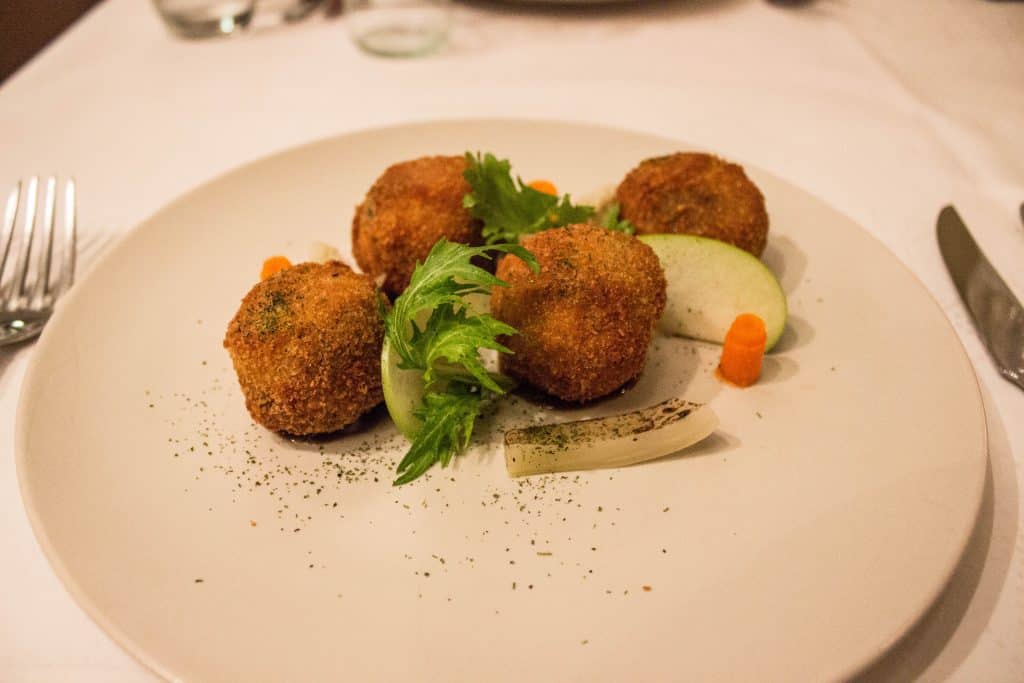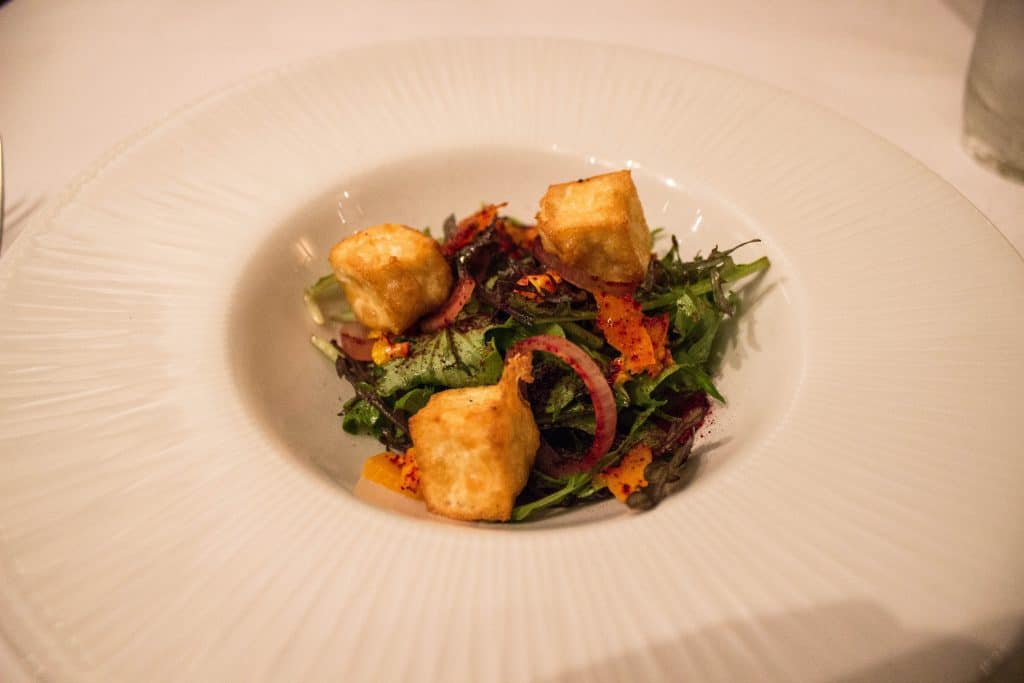 I had a hard time deciding on the main course but ultimately went with wild mushroom ravioli because I was already having a mushroom kind of night and…ravioli. It's not too often a vegan can find ravioli. The little pieces of ravioli sit on a bed of black lentils, broccolini and a truffle sauce. The main course also came with a side of potatoes which I will never complain about.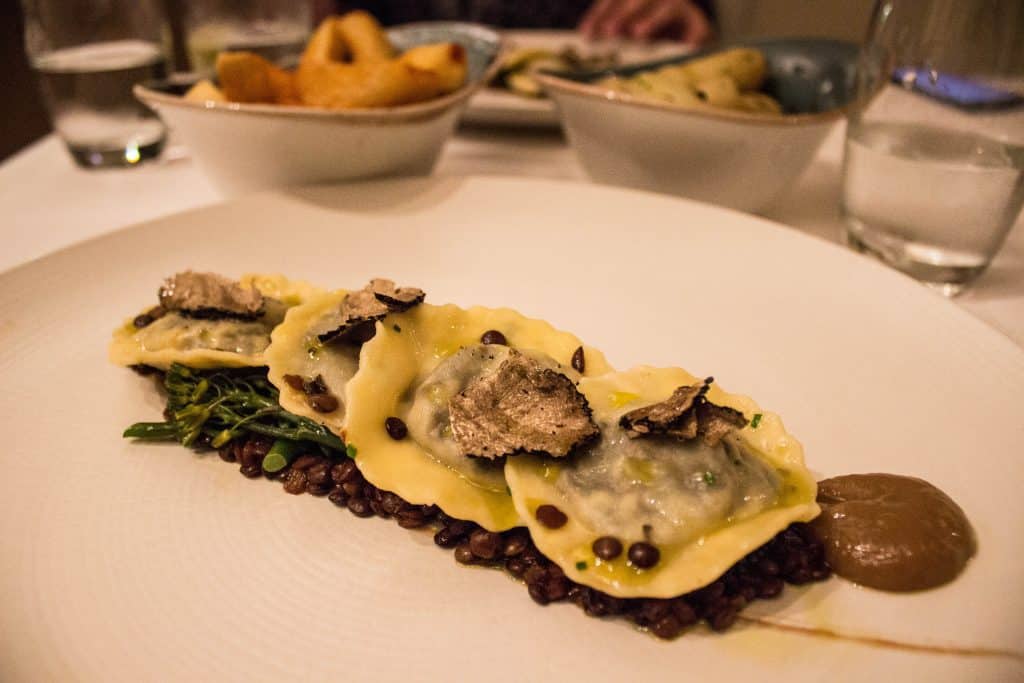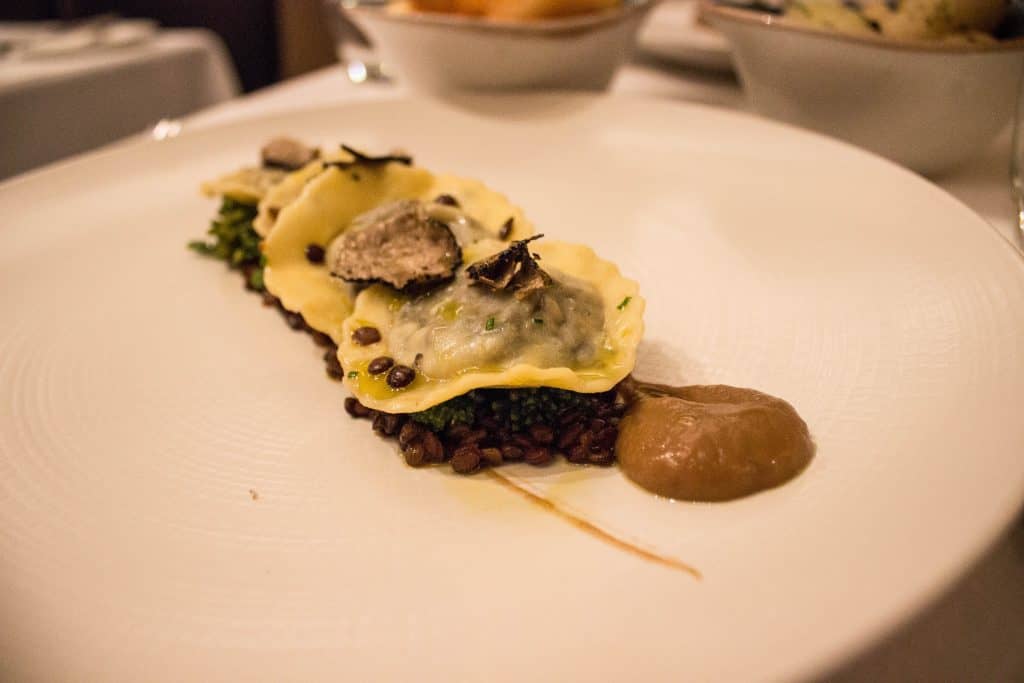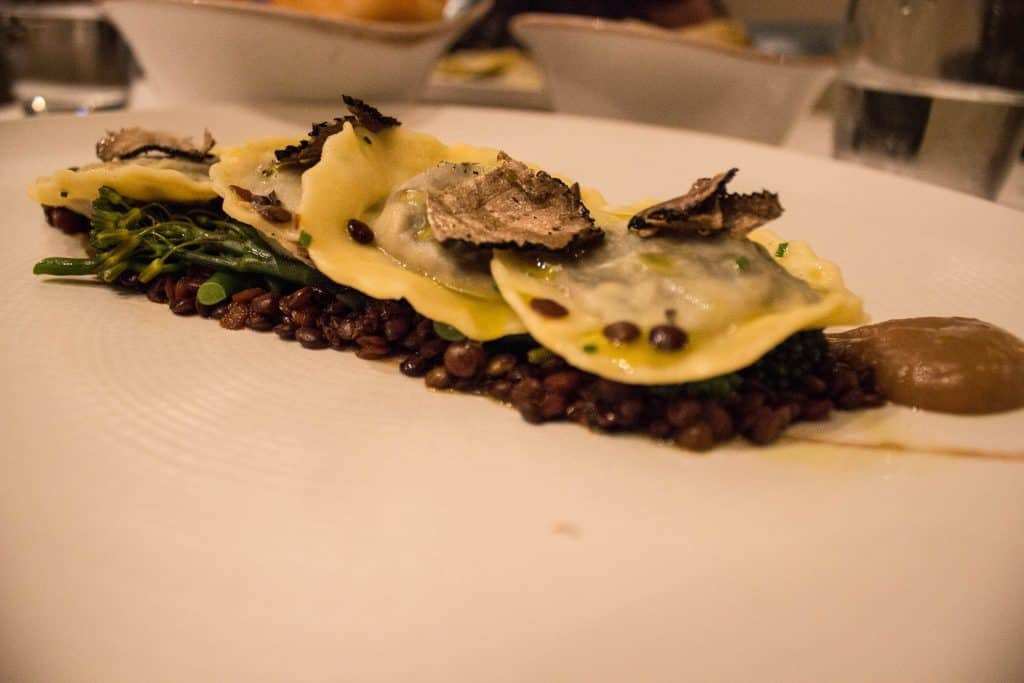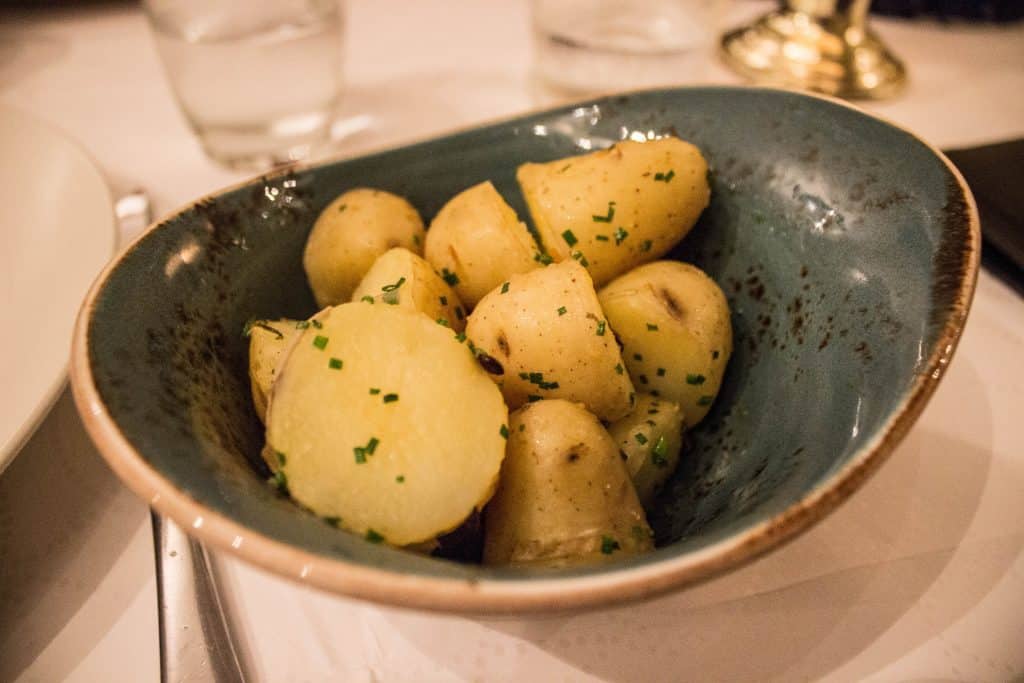 The final course and the best course? Dessert. I decided to go with the 'Black Forest' which consisted of a cherry sorbet, marinated cherries, and a dark chocolate ganache. The pictures definitely speak for themselves.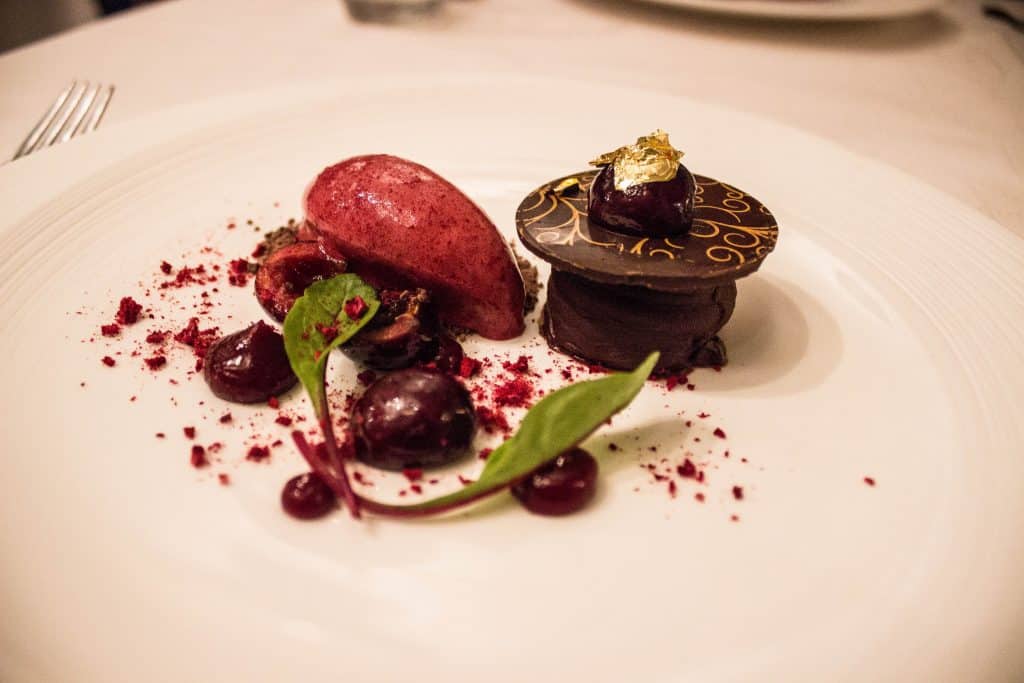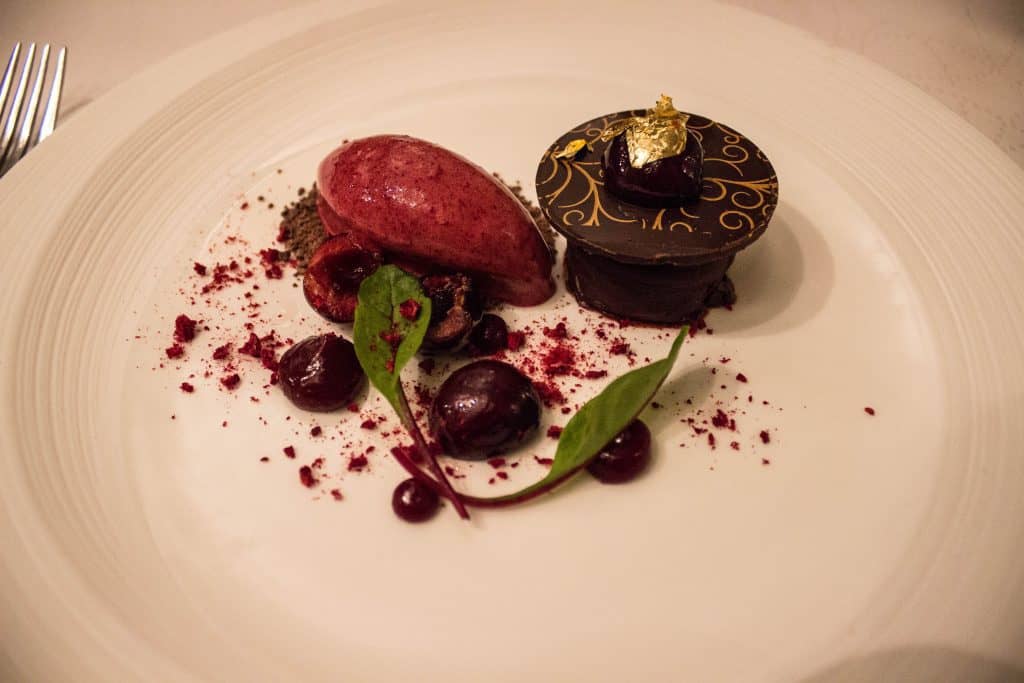 ---
Browns Restaurant Accolades
If you don't believe me, let the awards speak for me. Browns restaurants have won several awards including McKenna's Guides Top 100 Restaurants in Ireland, Ireland's Chef of the Year, Irish Restaurant Awards, Best Food Tourism Experience in Northern Ireland, and many more!
---
Hotels in Derry
Looking for a place to stay in Derry? Check out these options!
---
---
What to Pack
Raincoat (yep, it's not just something people say – it can rain at any moment!)
Travel Umbrella (while I didn't bring an umbrella and was too stubborn to buy one, I'd recommend it)
Pacsafe Cross Body Purse (I love my Pacsafe products and would highly recommend using them when traveling)
Comfortable Shoes (my feet tend to hurt pretty easily and these are the best shoes I've had in a while for walking a lot)
Have you ever been to a fine dining vegan restaurant? Tell me about it in the comments below ↓↓↓
Looking for hotels in Derry? Read accommodation reviews here or book here.
Want a guidebook? Here's an Ireland one.
What else have I written? You can find more Derry posts here and Northern Ireland posts here.
Like this post? Have Questions? Hit me up on Facebook | Twitter | Instagram | Pinterest | Email
↓↓↓ PIN IT ↓↓↓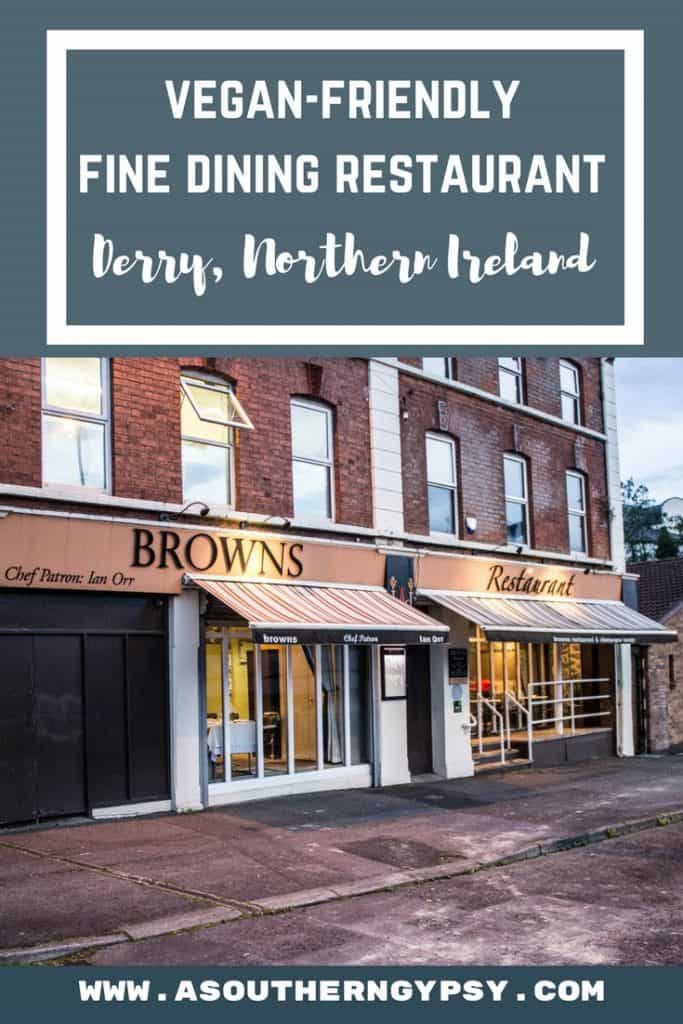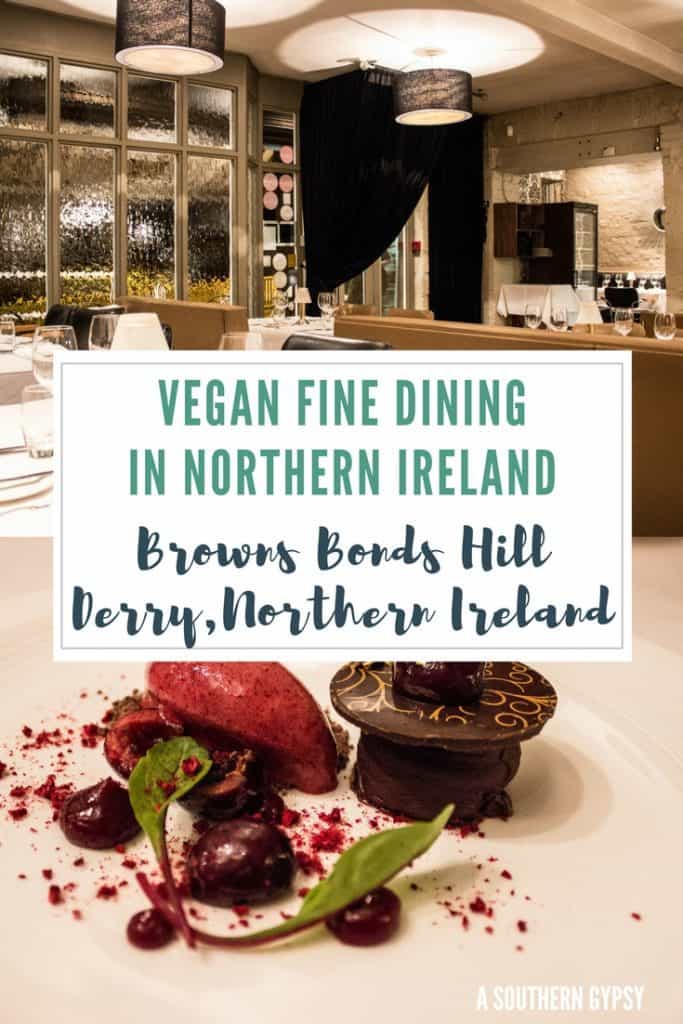 Thank you to Browns Restaurant for sponsoring me on my visit. As always, all opinions are my own and I will never promote something I don't personally use and believe in, regardless of who foots the bill.
Latest posts by Ashley Hubbard
(see all)