This post may contain affiliate links, meaning if you book or buy something through one of these links, I may earn a small commission (at no extra cost to you!). Please see my disclosure.
After spending a whirlwind 24 hours in Dublin, it was off to the next destination and figuring out the Belfast points of interest. But, first, this required a few obstacles. This would be the first day that I actually drove in Ireland. Aside from picking up the rental at the airport and then immediately driving to the apartment in Dublin and parking the car, I hadn't really done much driving yet.
We actually had several spots planned for on the way to Belfast but we quickly realized that we had been a bit aggressive in our itinerary and had to cut out a few spots sadly. However, the one spot we did make it to on the way ended up being one of my favorite spots on the trip, period.
Newgrange Tours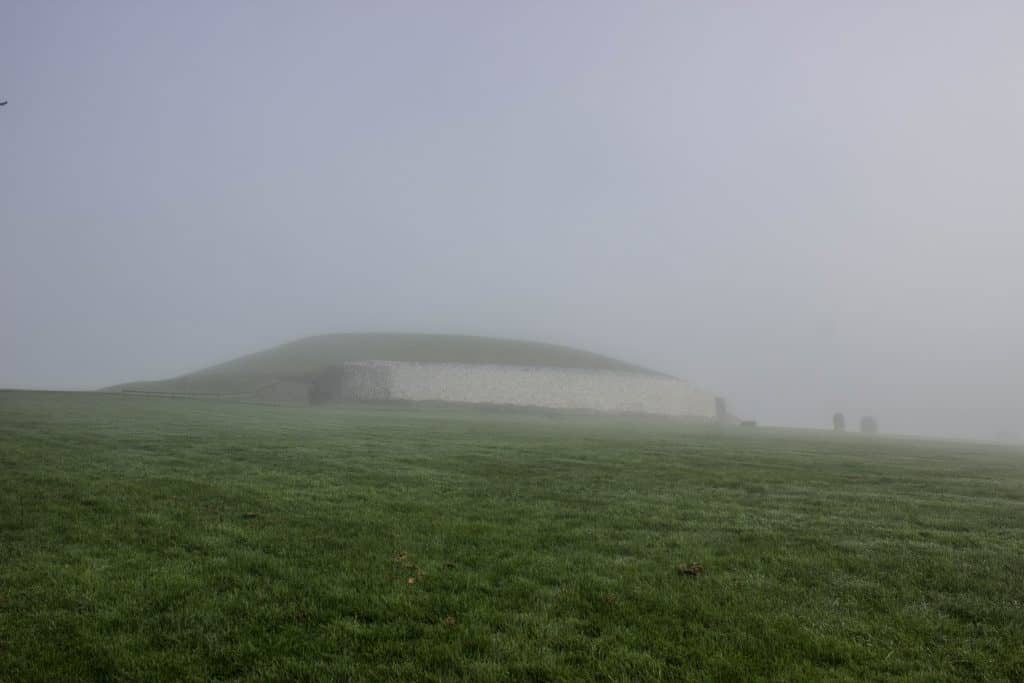 About 45 minutes outside of Dublin is Brú na Bóinne and more specifically Newgrange. Brú na Bóinne refers to the area within the bend of the River Boyne and contains one of the most important prehistoric landscapes in the entire world. There are many heritage sites to see in this area but most people flock here to see the large passage tombs: Newgrange, Knowth, and Dowth. These tombs were built roughly 5,000 years ago during the Neolithic or Late Stone Age. Bru na Boinne is a UNESCO World Heritage Site (one of only two in Ireland).
Newgrange itself is older than both Stonehenge and the Pyramids.
For timing reasons, we decided to just visit Newgrange and I highly suggest this tour! In order to gain access to Newgrange and Knowth, visitors must join a formal tour at the Brú na Bóinne Visitor Centre. I'll be doing a bit longer post on this site because I enjoyed it that much.
Found yourself at Stonehenge as well? Stonehenge solstice in the summer is worth a visit!
ESSENTIAL INFO
Hours // hours vary – see here
Price // €7 ($8.22)
Address // Staleen Road, Donore, Co Meath
Driving Directions from Dublin to Newgrange to Belfast
The Honest Vegan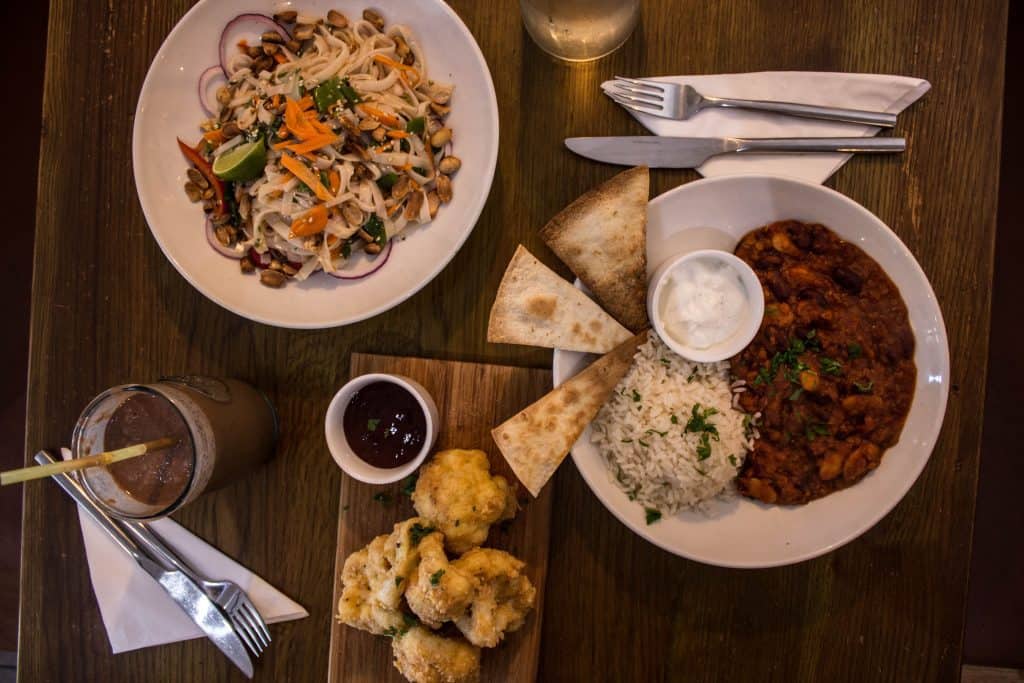 After checking out Newgrange, it's time to actually make your way into Belfast. Make sure to stop by The Honest Vegan on the way into the city. It's in Belfast but a little on the outskirts so timewise, it makes sense to stop here for lunch. The Honest Vegan is a lovely all-vegan restaurant with a great menu selection.
We hadn't really had much to eat except some quick gas station food (there are Paprika pringles y'all and they are glorious) so we arrived with quite an appetite. I had the Hearty Chili and Lauren had the Noodle Salad and then we shared the baked cauliflower bites. That chili was seriously out of this world. I used to hate chili before going vegan but I now have a new found love and respect for beans and this was the perfect way to fill up after unwillingly fasting all day. Also, the cashew sour cream is on point.
ESSENTIAL INFO
Hours // M-T (11-6) – W-F (11-8) – S (9-8) – S (10-4)
Address // 336 Lisburn Road, Belfast BT9 6GH
Website // http://thehonestvegan.co.uk/
Titanic Tour Belfast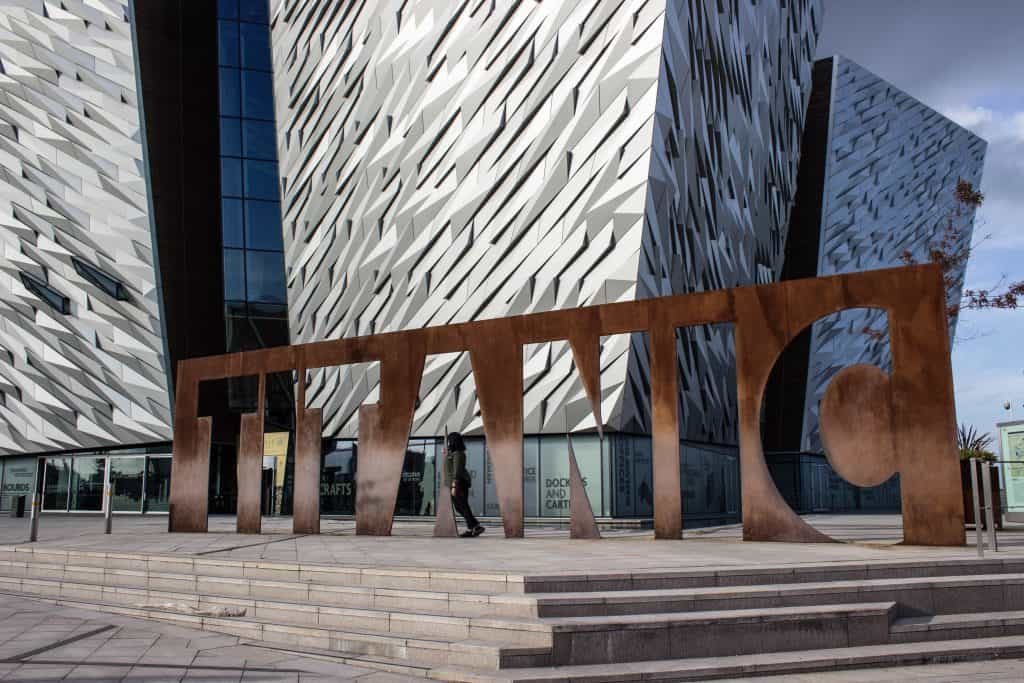 After refueling (your stomach), it's time to head into Belfast city and I would definitely recommend a Titanic tour. Stop 5 on the hop on hop off bus tour.
Use code 'wildhearted' to get 10% off your hop on hop off bus tour.
Now, I'm not your typical museum person. I definitely opt for other things before a museum but I also have always had a weird interest in Titanic history. It may have something to do with my family history.
My great-great grandmother came to America from England in…1912. She was younger and came over with her dad and they were actually intended to come over on the Titanic but for some reason that didn't quite pan out and they ended up leaving on the next ship. They actually found out about the Titanic's fate when they arrived in America. So, had that happened – I may have never been born.
So, I don't particularly know where my fascination stems from but it's there. You may be wondering why there is a Titanic Museum in Belfast. It's not the last port of call (that was Cobh, Ireland) and it wasn't even a port of call at all. It's actually where the Titanic was built. This museum is impressively extensive – starting with the history of Belfast and shipbuilding's role in this city and ending with an underwater exploration of the Titanic's final resting place.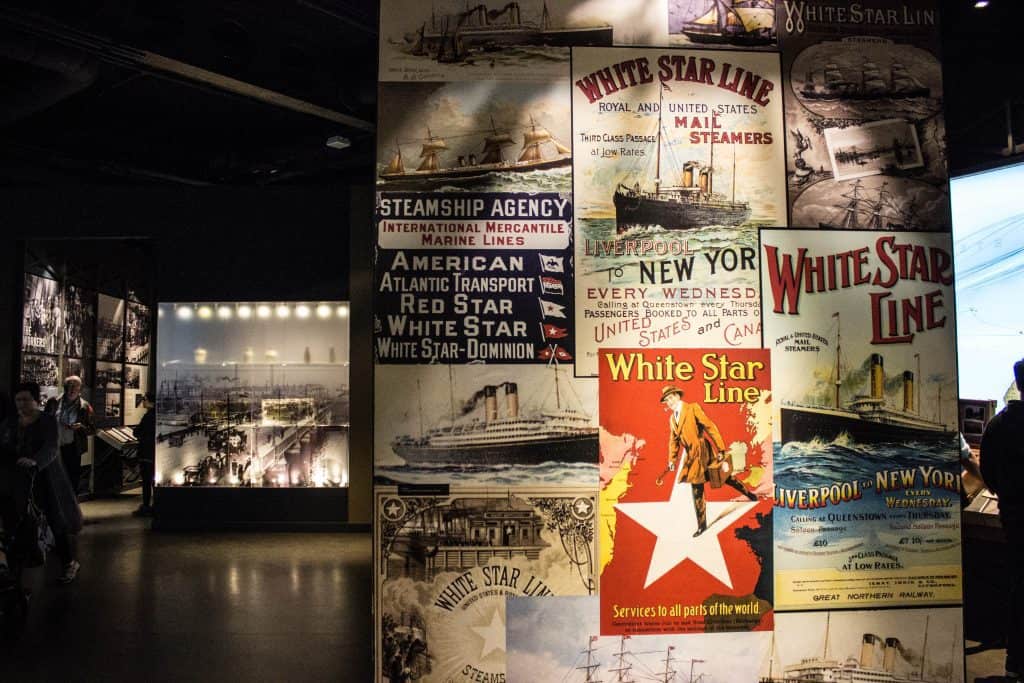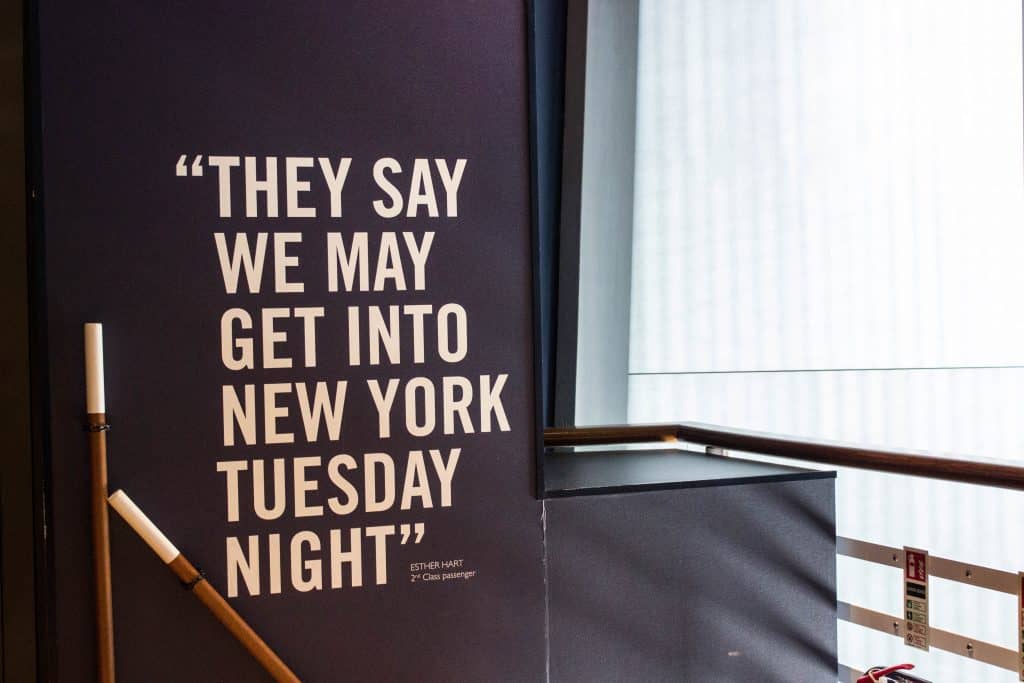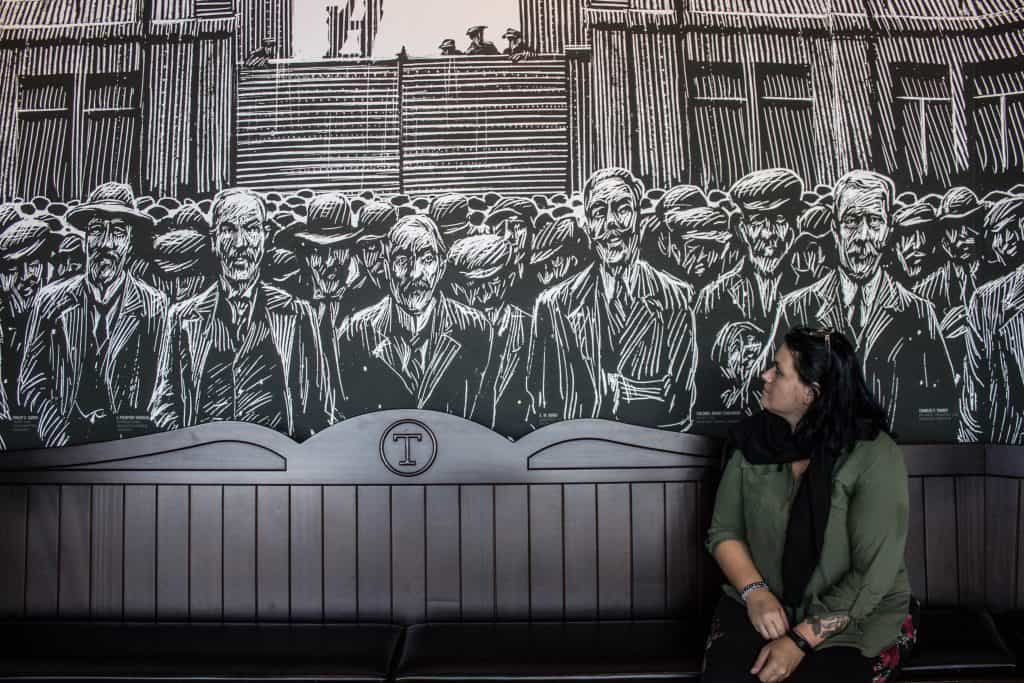 ESSENTIAL INFO
Hours // hours vary – check here
Price // £18 ($23.75)
Parking // £1.50 1st hour and £1 per hour after
Address //1 Olympic Way, Queens Road Titanic Quarter, Belfast BT3 9EP
Peace Wall Belfast
To explain the peace wall, these murals and what is known as 'The Troubles' deserves its own post which I intend to write in the future. I feel like it would be a disservice to only write a small paragraph about something so deep. I, admittedly, went to Belfast not knowing much about the history. I knew of the history but not to the full extent. I knew I wanted to see the peace wall and the murals that line it but I didn't expect for it to capture my interest and have me researching it more when I got home but here I am doing just that.
Definitely, take some time to walk around Belfast and let the heaviness of the peace wall and these murals weigh on your mind. They aren't just some street art to snap pictures of and move on with your day. What they are though is beautiful artwork with obvious passion behind them.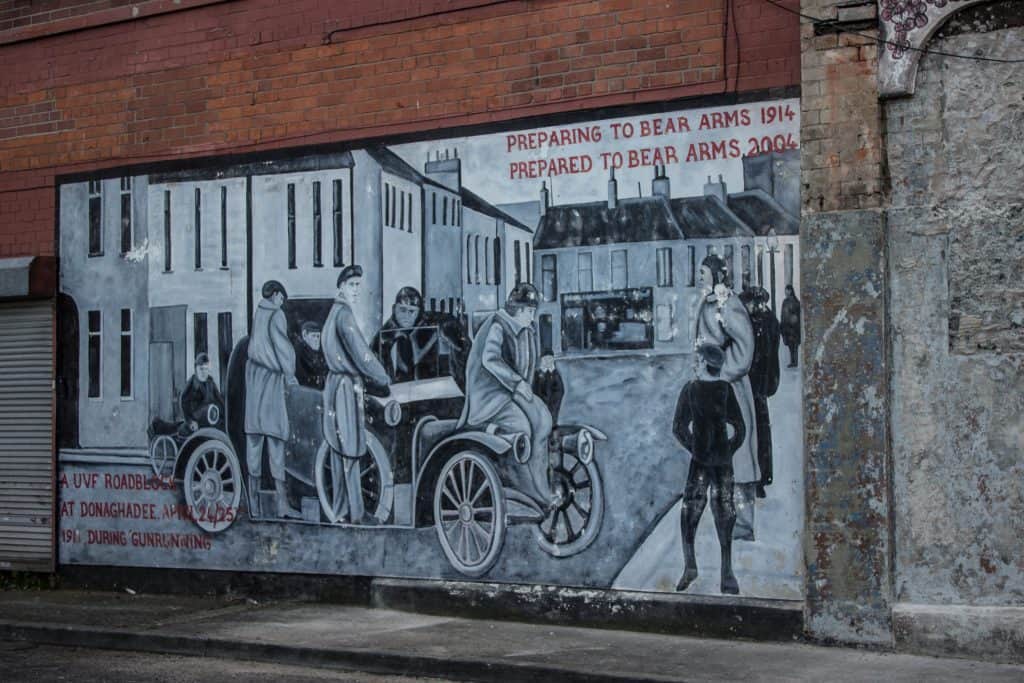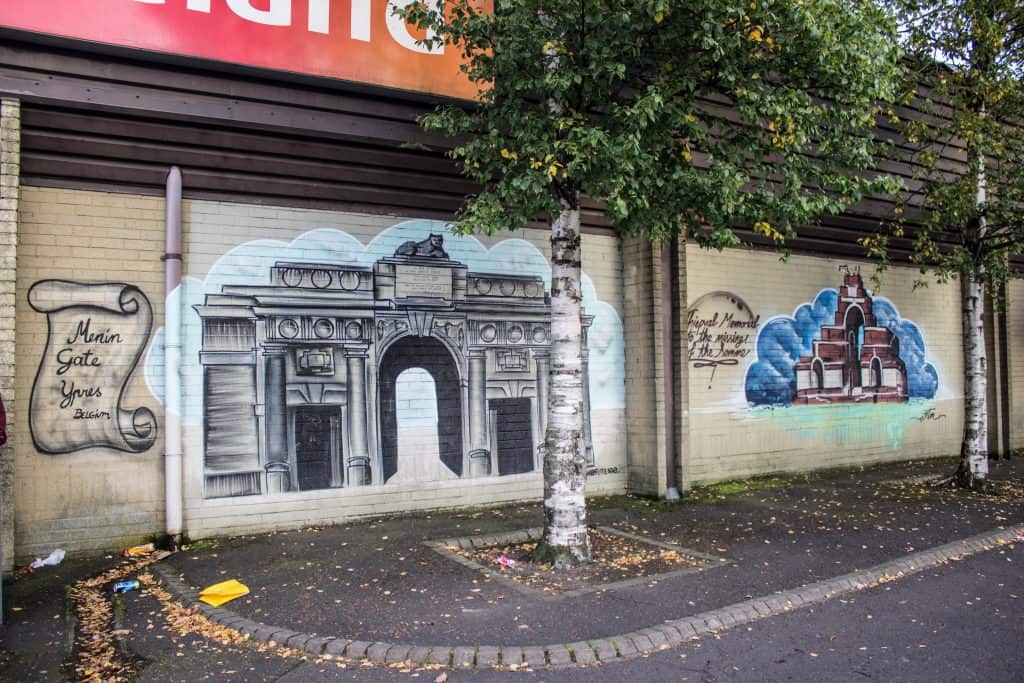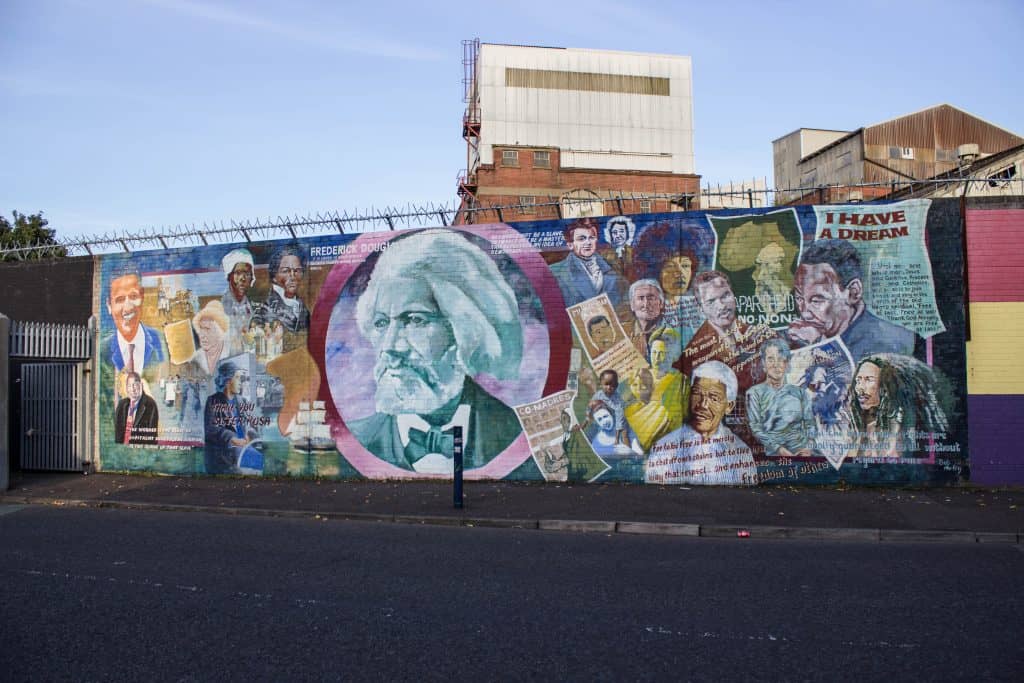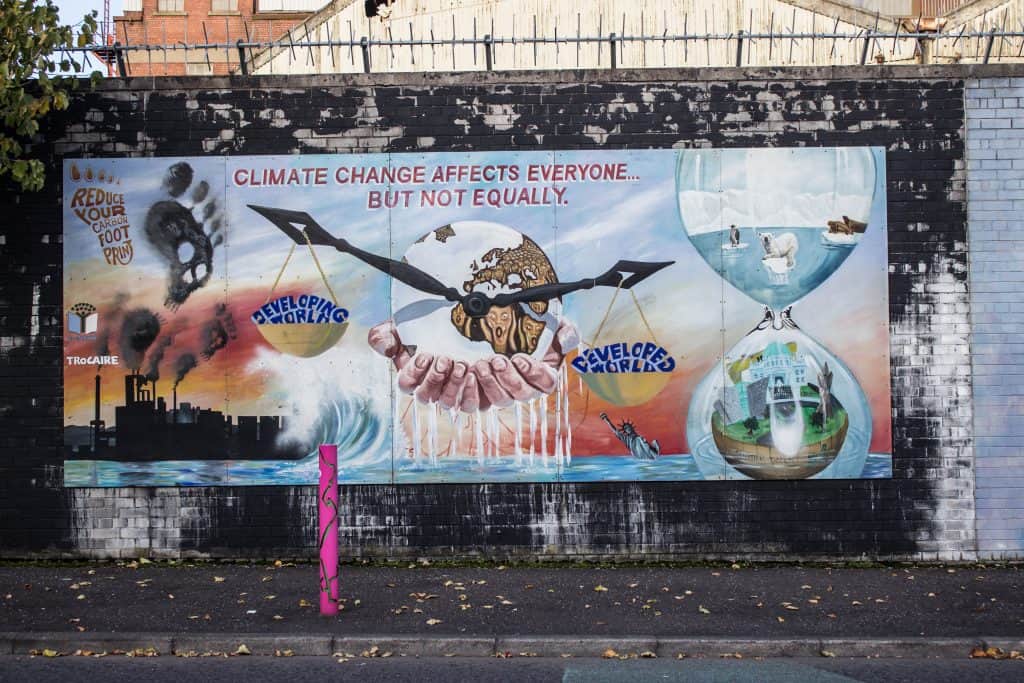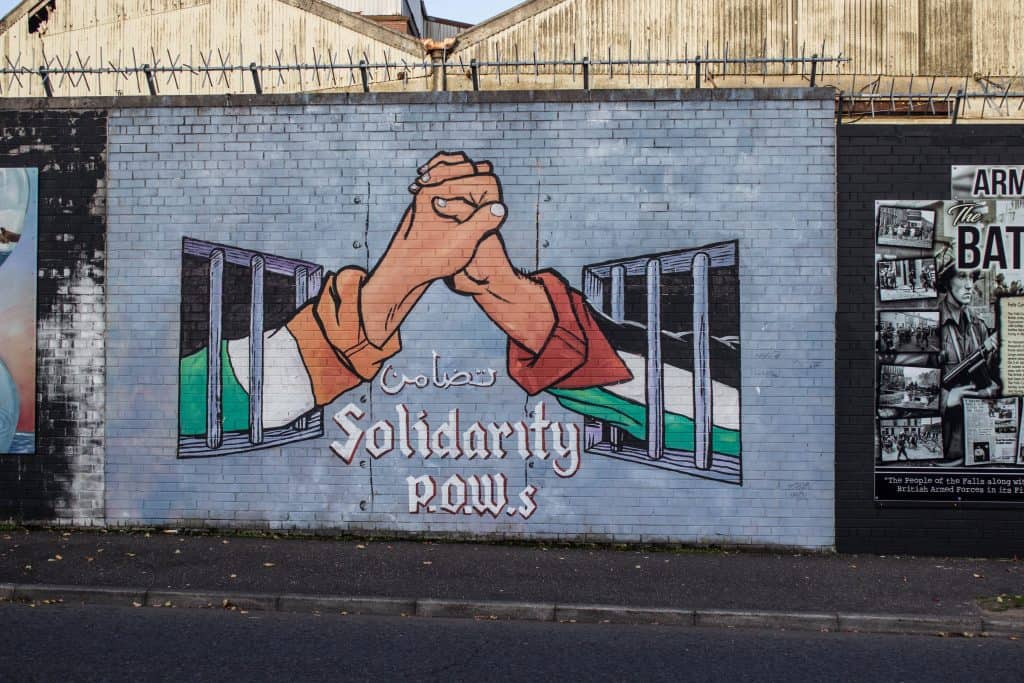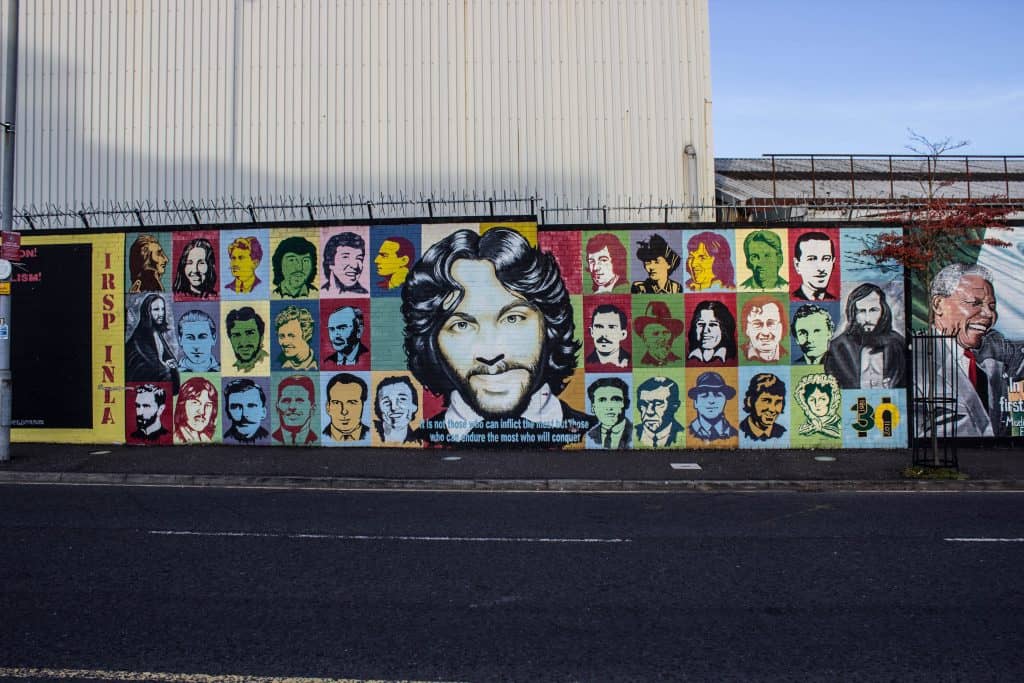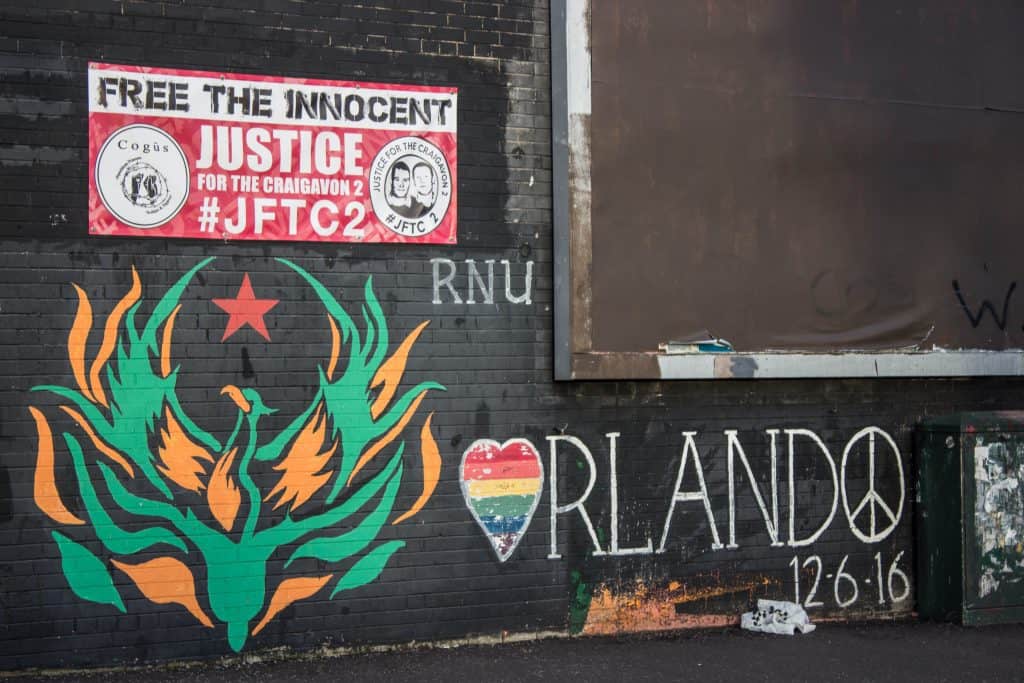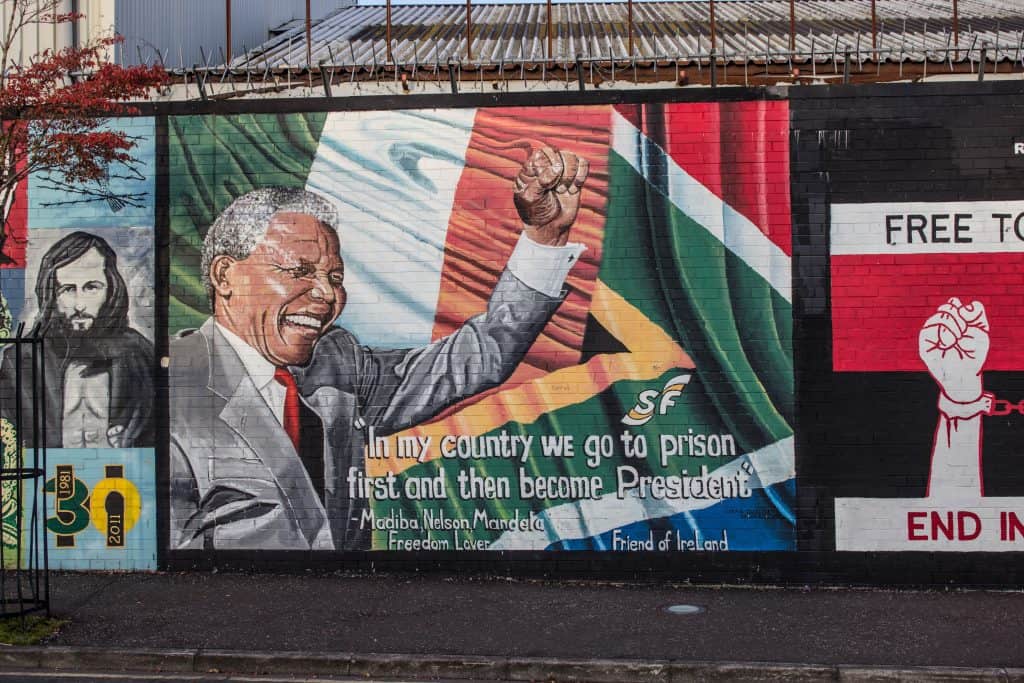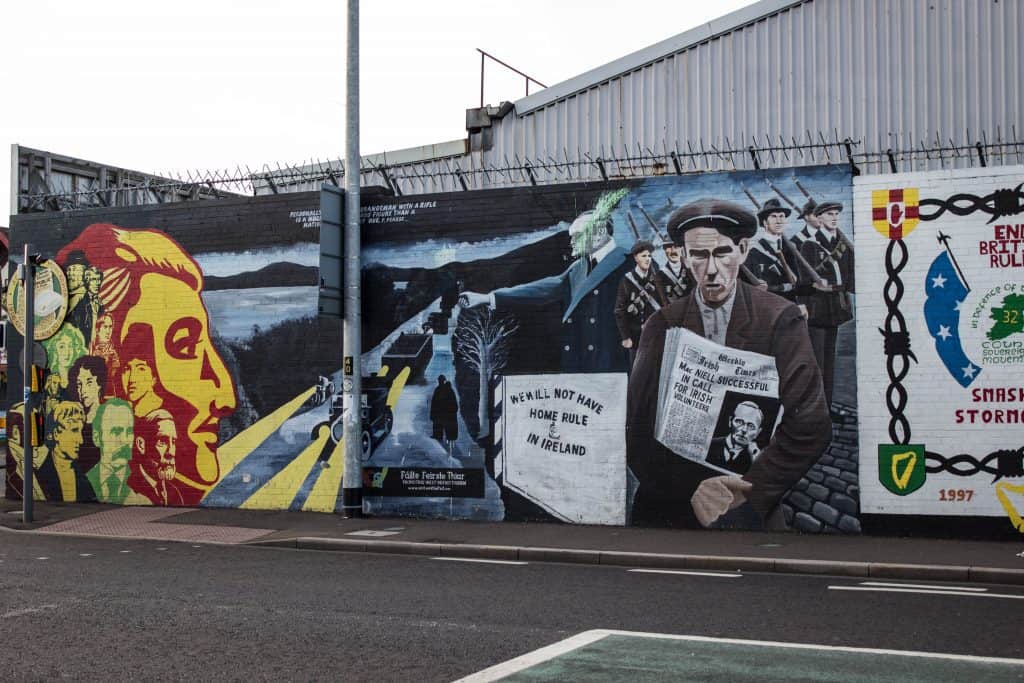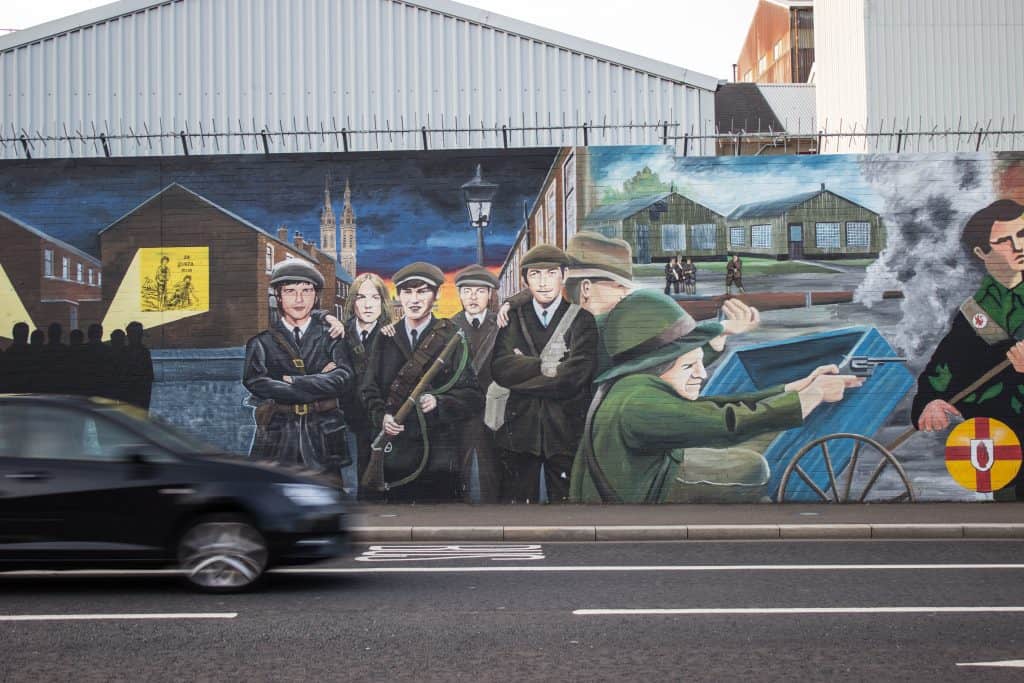 387 Ormeau Road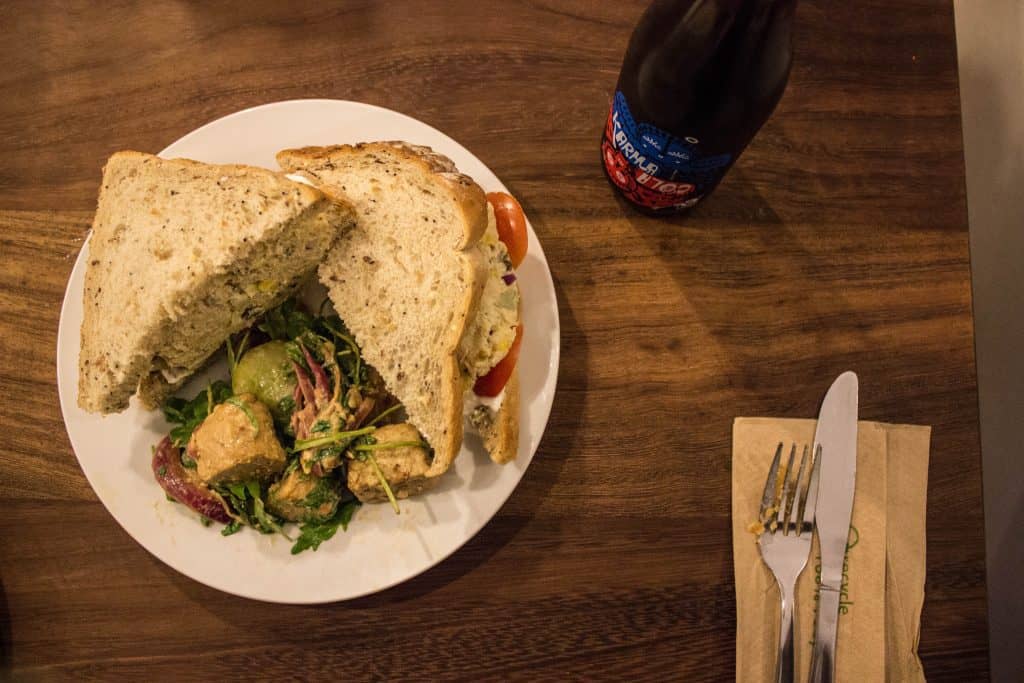 The next stop may just look like an address and it is but it's also the cutest little vegan shop and restaurant. 387 Ormeau Road is a fairly new vegan restaurant with a small but powerful menu, a shop with a fantastic selection of vegan products and baked goods baked by Crumbs Vegan Bakery.
I got a sausage roll which may not look super fancy but was damn good! Lauren got the "egg" salad sandwich which looked beautiful. I was never a fan of egg salad so was hesitant to try it but it tasted amazing. Then we each got a slice of cake…because cake. The owners were so nice and helpful too.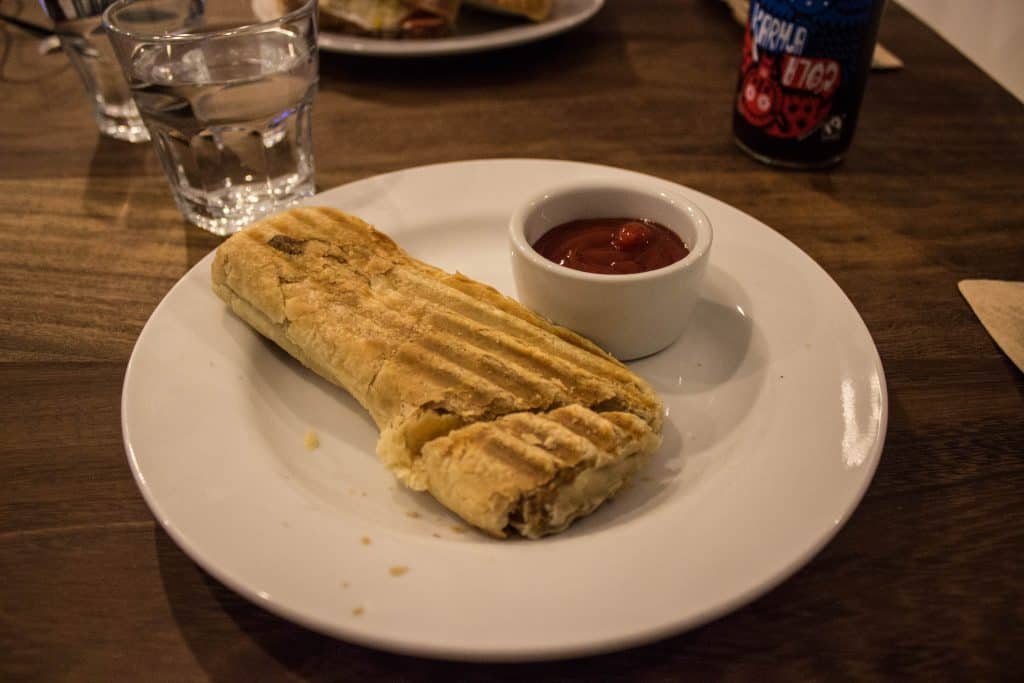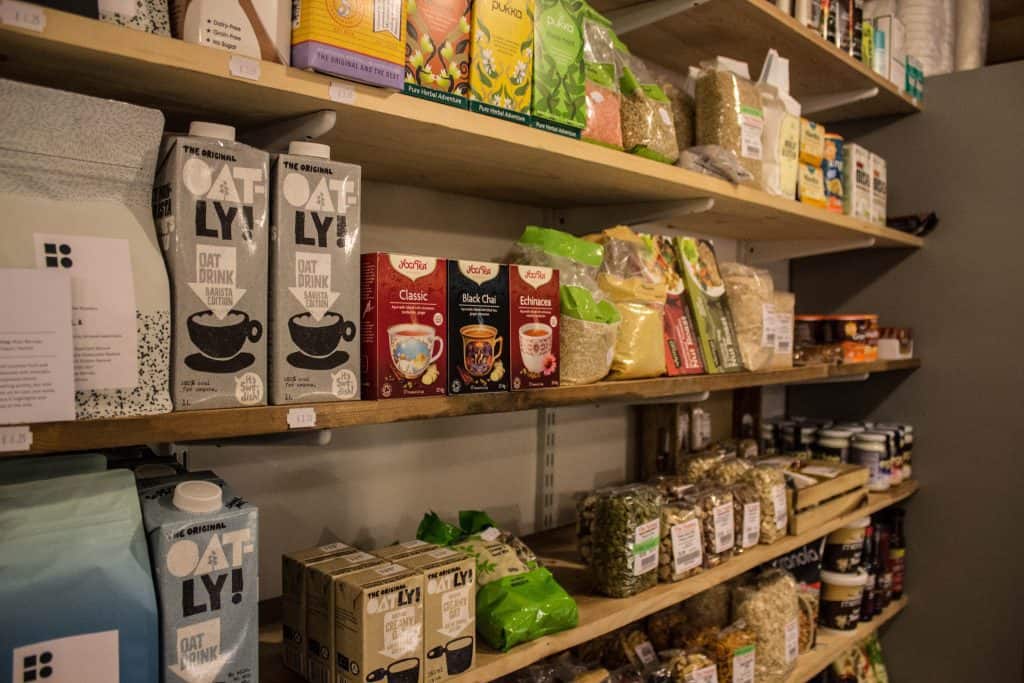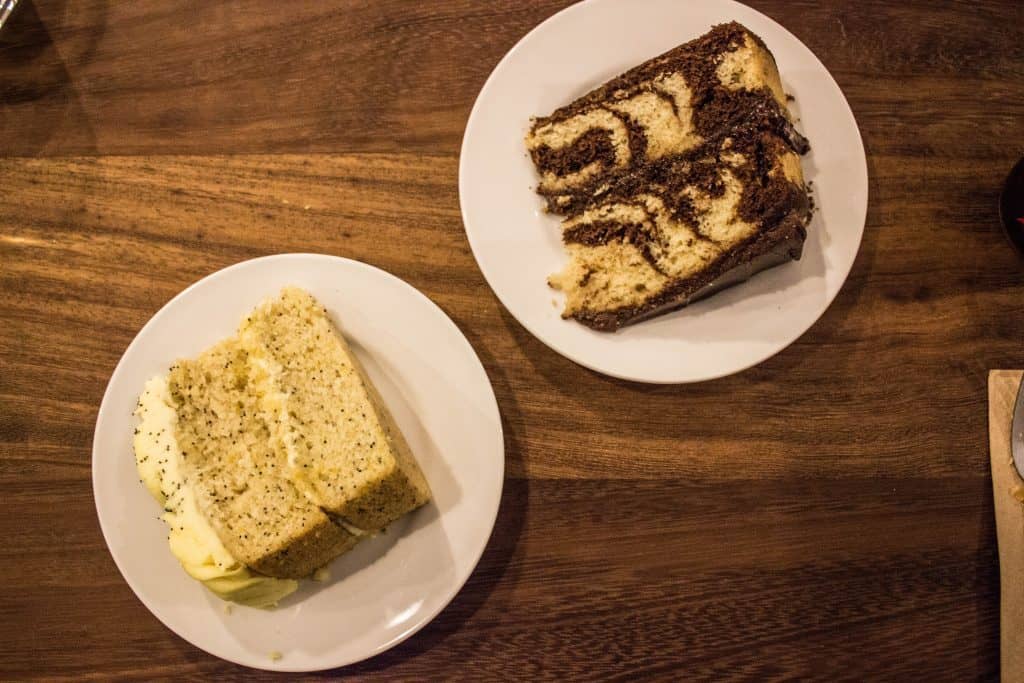 ESSENTIAL INFO
Hours // 8-8 everyday
Address // 387 Ormeau Road
Website // Facebook
Belfast Accommodation
We were in Belfast for a super short amount of time and literally were only in the hotel to sleep but I was super pleased with the location and convenience of Clayton Hotel Belfast.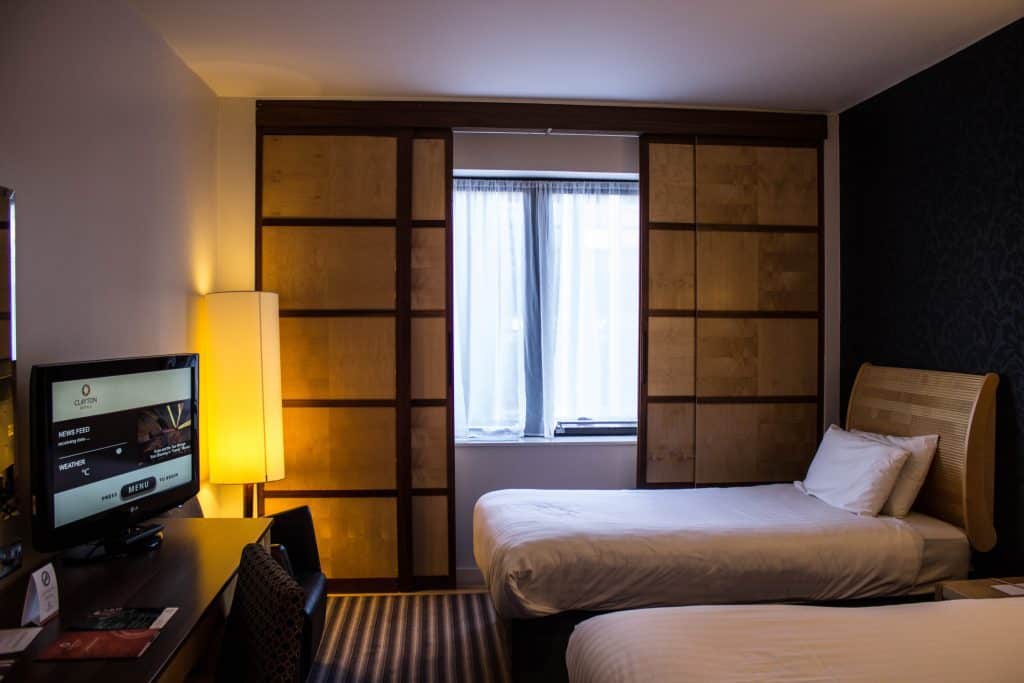 Here are a few other suggestions for accommodation in Belfast.
What to Pack for Belfast
Raincoat (yep, it's not just something people say – it can rain at any moment!)
Travel Umbrella (while I didn't bring an umbrella and was too stubborn to buy one, I'd recommend it)
Pacsafe Cross Body Purse (I love my Pacsafe products and would highly recommend using them when traveling)
Comfortable Shoes (my feet tend to hurt pretty easily and these are the best shoes I've had in a while for walking a lot)
Have you ever been to Belfast? What would you do if you only had one day? Tell me in the comments below ↓↓↓
Looking for hotels in Belfast? Read accommodation reviews here or book here.
What else have I written? You can find more Belfast posts here and Northern Ireland posts here.
Like this post? Have Questions? Hit me up on Facebook | Twitter | Instagram | Pinterest | Email
↓↓↓ PIN IT ↓↓↓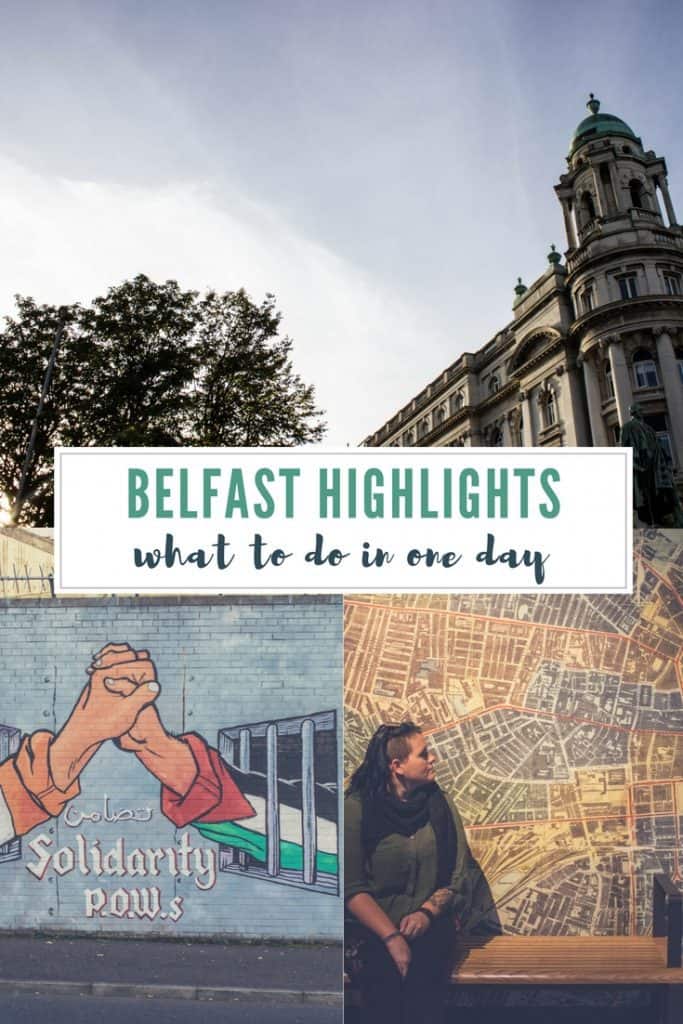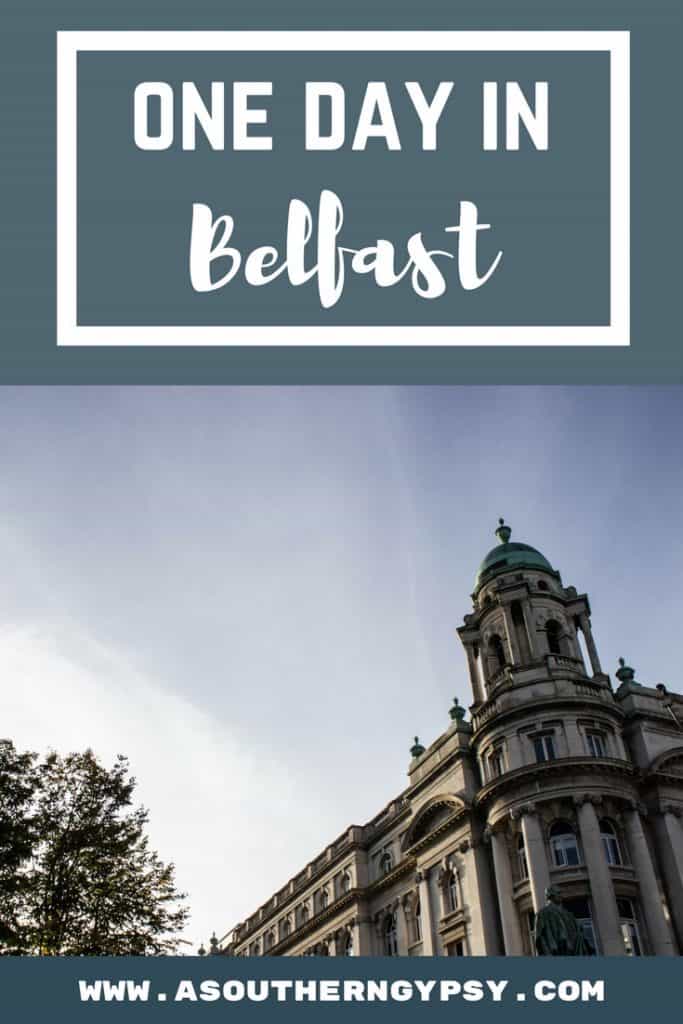 Some of the above activities were provided at a sponsored or discounted rate. As always, all opinions are my own and I will never promote something I don't personally use and believe in, regardless of who foots the bill.
Latest posts by Ashley Hubbard
(see all)