This post may contain affiliate links, meaning if you book or buy something through one of these links, I may earn a small commission (at no extra cost to you!). Please see my disclosure.
Things to do While Waiting for the Elkmont Fireflies
So, you've secured your camping spot at Elkmont for the unique synchronous fireflies, right?  You're all set to visit and see what possibly will be a once in a lifetime event.  The synchronized fireflies only exists in two places in the entire world – this small portion of the Great Smoky Mountains National Park and somewhere in Asia.  But, the fireflies only come out at night, of course.  Therefore, you need plenty of activities to fill your day and you've come to just the right place and here are things to do while staying at Elkmont for the synchronous fireflies.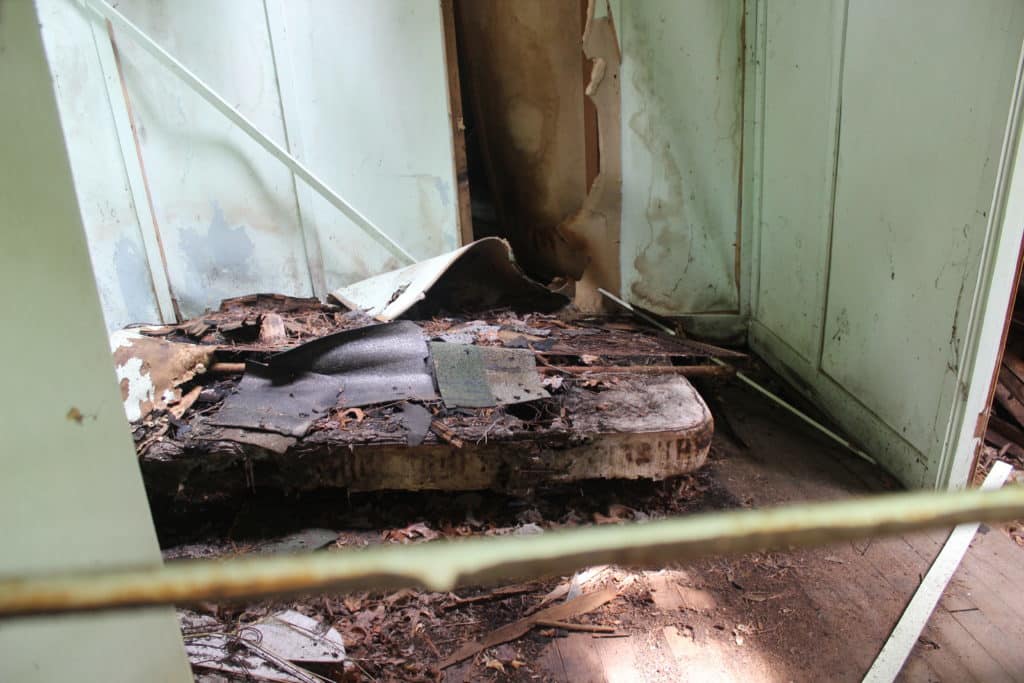 Definitely check out my post on the abandoned 'Wonderland' and check it out while your staying at the Elkmont Campground – it's in walking distance and if you enjoy history and abandoned places as much as I do, it's a definite must see!
---
Elkmont Ghost Town + Appalachian Club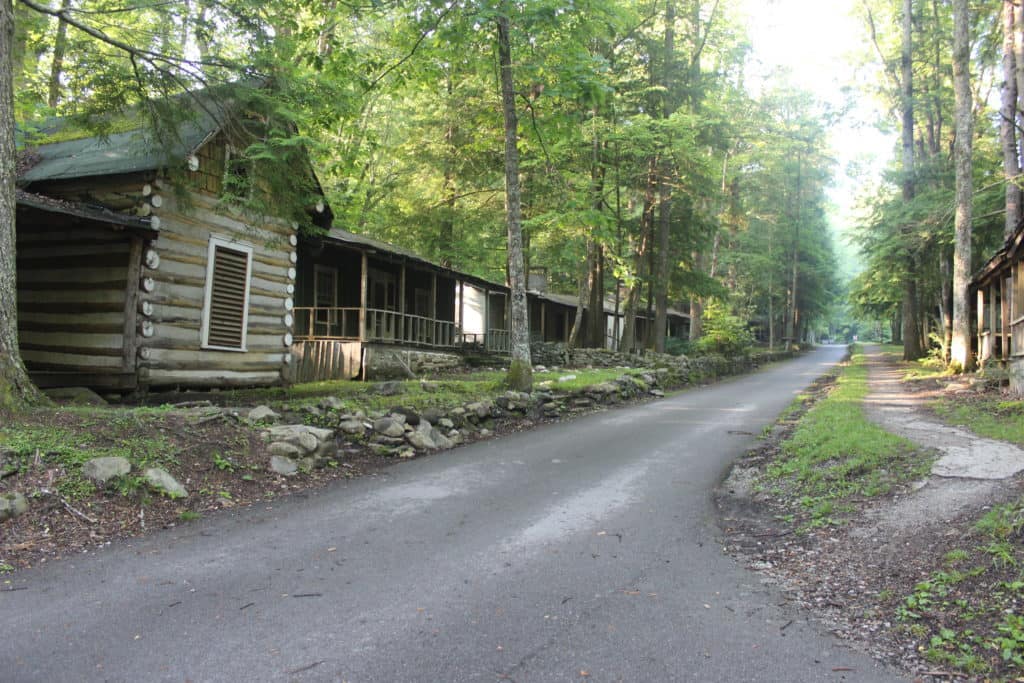 Check out the Elkmont Ghost Town – not to be confused with the Wonderland pictured above.  The Elkmont Ghost Town is also in walking distance of the campground and has been maintained by the park system.  Look for an upcoming post on the sad story behind this little town and why you must check it out on your next visit to the Smokies!
---
Hit the Trails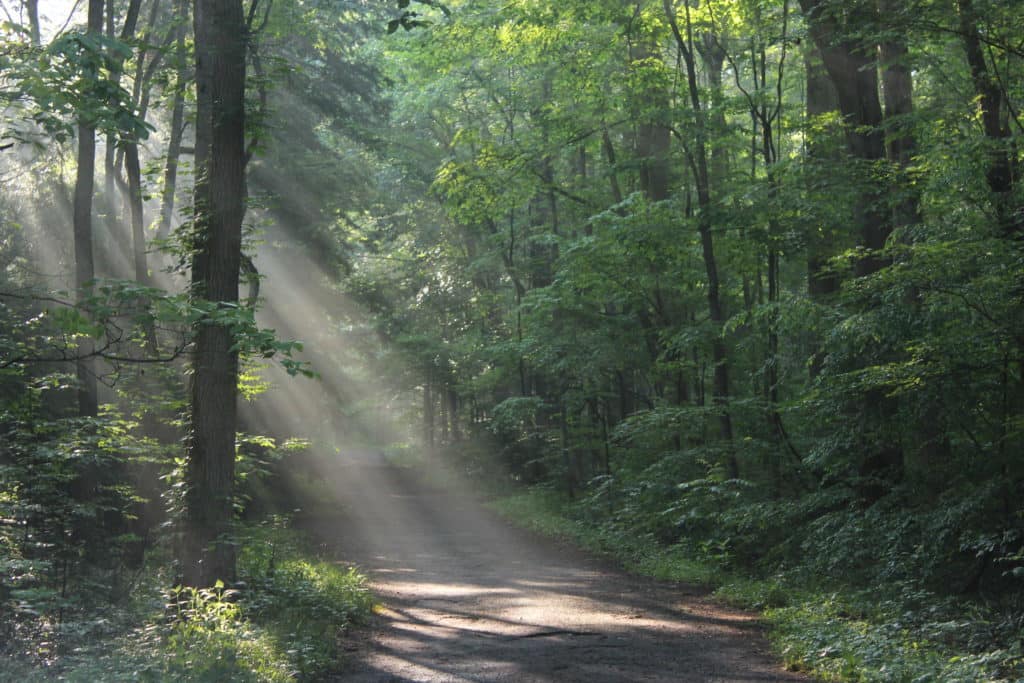 There are 4 hiking trails at Elkmont and several more trails within short driving distance.
Elkmont Self Guiding Nature trail. A nice, easy, and usually not crowded 0.8 mile short loop hike. It is one of the best self-guiding nature trails in the park. An educational brochure with information about 13 unique places along the hike is available at the trailhead or in the visitor's centers. The trailhead is within easy walking distance from the campground. There is parking area at the trailhead, which is rarely full.
Little River Trail. A beautiful 4.9 mile round trip hike along the scenic Little River. If you want a shorter hike, you can hike part way and turn around at any point. This is a relatively wide and level path, which makes it great for families or groups. A small waterfall, Huskey Branch Falls, located about 2.2 miles down the trail, drops beside the trail and the water goes under a footbridge into the Little River. The trail ends after about 2.5 miles at Cucumber Gap trail, which is the turn-around point for the Little River Trail. This is a good trail for viewing spring wildflowers from mid-March through April.
Jakes Creek Trail.At the back of Elkmont, past the Ghost Town, is the Jakes Creek trailhead. Jakes Creek trail is a moderate hike that is about 7 miles round trip. The trail follows Jakes Creek to Jakes Gap. It intersects several other trails including Cucumber Cap and Meigs Mountain Trail.
Cucumber Gap Loop. A great loop hike that combines the Little River and Jakes Creek trails listed above.  Start on the Little River Trail as described above. Hike to the end, which is at the Cumber Gap junction. Turn right onto the Cucumber Gap trail. Follow Cucumber Gap trail to Jakes Creek trail. Turn right onto Jakes Creek trail and go 0.4 miles to the trailhead. Then walk about a half mile down a paved road back to the Little River trailhead. The total length is about 5.6 miles.
There are additional hiking trails close by, such as the very popular Laurel Falls, along Little River Road.
---
Outside of Elkmont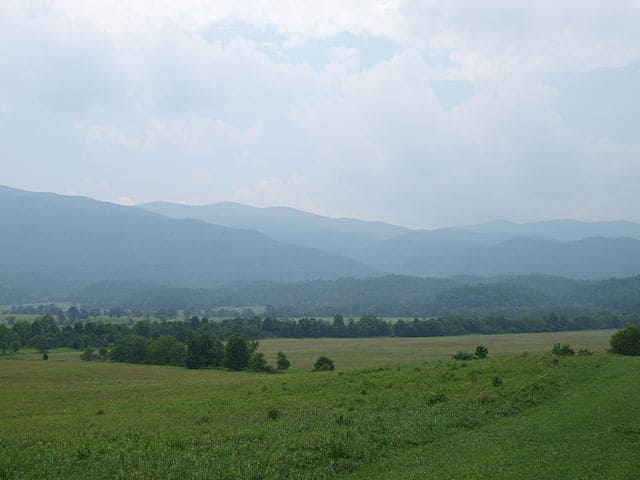 While all the above things can be done without leaving the immediate Elkmont area (no need for a car), there are plenty more things to do in the Smoky Mountains, Gatlinburg, and Pigeon Forge.  You can check them out in my post here and here.
Are you headed to see the fireflies this year?  Keep an eye out for my upcoming post on everything you need to know about your visit to see them!
PIN FOR FUTURE USE!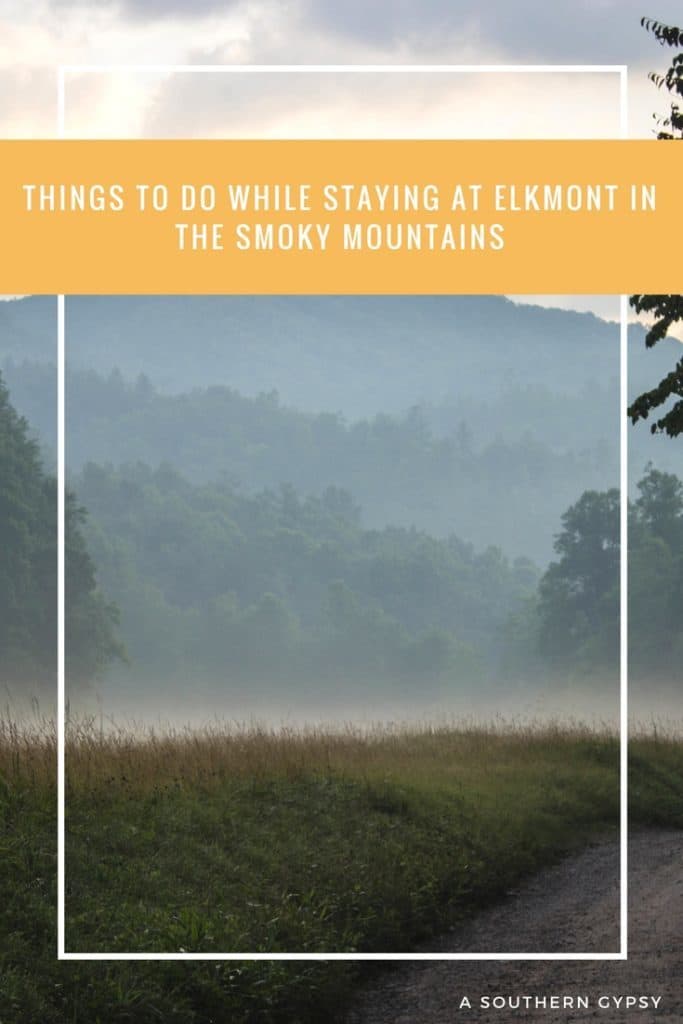 Latest posts by Ashley Hubbard
(see all)