This post may contain affiliate links, meaning if you book or buy something through one of these links, I may earn a small commission (at no extra cost to you!). Please see my disclosure.
N is for…Natchez Trace Parkway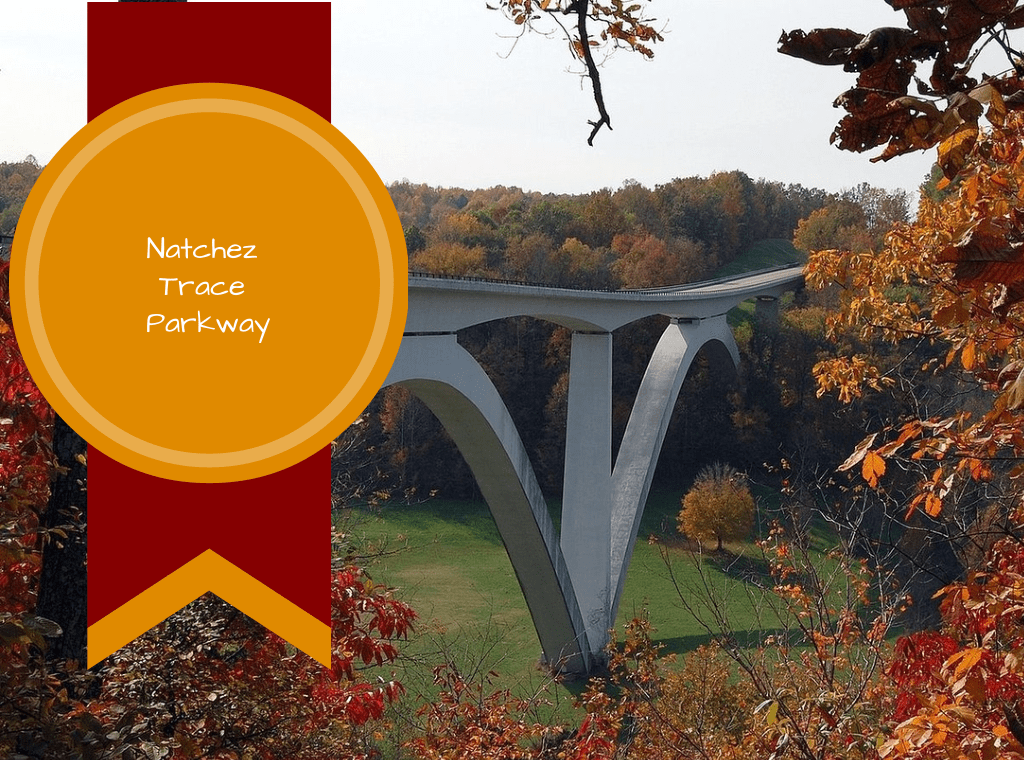 Where is the Natchez Trace Parkway?
The Natchez Trace Parkway runs through parts of Alabama, Mississippi, and Tennessee. It begins in Natchez, Mississippi and ends in Nashville, Tennessee.
What is the Natchez Trace Parkway?
A 444-mile drive through some absolutely gorgeous scenery and 10,000 years worth of North American history including Native Americans, settlers, and future presidents.
Many of the locals simply call it Natchez Trace, or even more commonly the Trace.
Driving isn't the only option on the Parkway though. Visitors can enjoy a wide range of outdoor activities including camping, biking, hiking, horseback riding and fishing.
Biking the Parkway has become increasingly popular and there are some great tips for planning your Parkway cycling trip.
In addition, there are plenty of historical sites along the trail from Indian burial grounds including Emerald Mound, the second largest Native American ceremonial mound in the United States, and the Meriwether Lewis Museum.
When to visit the Parkway?
While I would most definitely encourage you to visit during the warmer (read : blistering hot) summer months because I love this weather, I would also highly suggest visiting the Natchez Trace during the fall when the leaves are changing. It is an absolutely breathtaking drive and view if you time it correctly. There are many tips on places and times to visit to see the best fall foliage here.
Essential Info
Pets are allowed on the Parkway and trails.
There is no lodging available on the Parkway, but the communities along the way do provide lodging.
There is no fee to enter the Parkway. In addition, there is no fee for any of the three campgrounds along the Parkway.
Have you ever visited part of the Natchez Trace Parkway? Do you enjoy scenic drives like this?
Latest posts by Ashley Hubbard
(see all)