This post may contain affiliate links, meaning if you book or buy something through one of these links, I may earn a small commission (at no extra cost to you!). Please see my disclosure.
When most people think of Nashville, they think of cowboy boots and busy downtown streets. But Nashville is home to some of the most beautiful hikes in the region — and I'm here to tell you all about the best hiking in Nashville.
Here are 6 of the best hikes near Nashville or within Nashville that offer a break from the hustle and bustle of downtown.
The Best Hiking in Nashville You Don't Want to Miss
Make sure to grab your vegan-friendly hiking boots! Read more about the best hiking tips on Bugout Bill before you embark on your next hike.
Radnor Lake Trail
Distance from Nashville: 20 minutes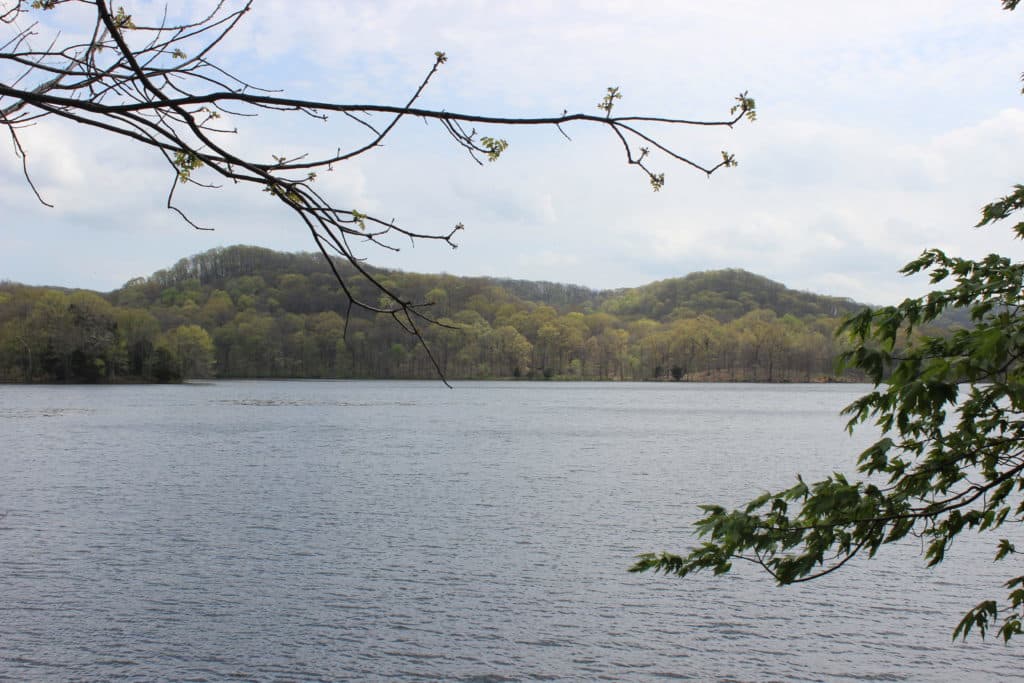 Looking for vista views? Look no further than this hike, nestled in the Radnor Lake State Park and accessible at 6 a.m. and until 20 minutes before sunset. At 1.35 miles, the hike is an easy walk that picks up where another hike, Spillway Trail, ends. There are several lakes near Nashville, TN but this is definitely one not to miss.
Although most of the hike is mulch and gravel surface, the trail is ADA accessible and dog-friendly, making it a great way to spend the day for any age or accessibility. The trail works its way around the north side of Radnor Lake, and offers several observation points to see vistas of the lake and wildlife.
At any time of year, Radnor Lake, which has some of the highest hills in the Nashville Basin, offers a variety of wildlife such as geese, herons, and other birds and salamanders, frogs, lizards, snakes and turtles. There are also hundreds of species of wildflowers, fungi, trees, shrubs, and other plants.
Location: 1160 Otter Creek Road Nashville, TN 37220
Narrows of the Harpeth & Hidden Lake
Distance from downtown Nashville: 20 minutes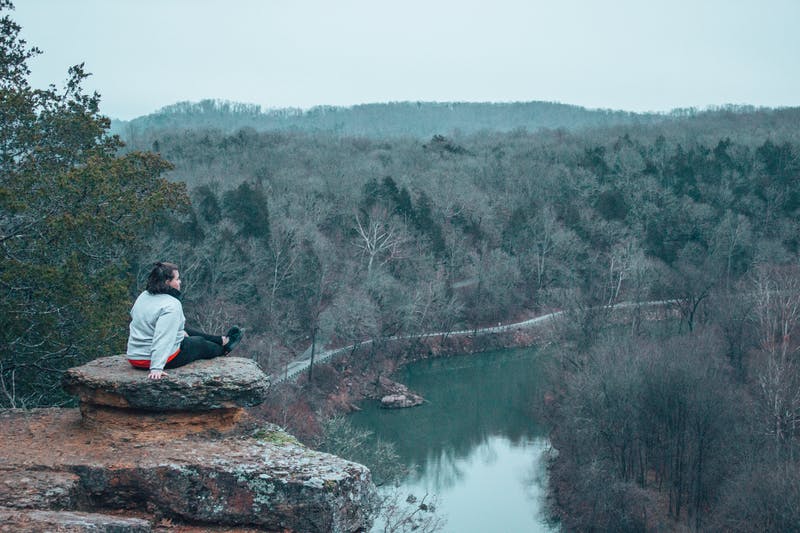 Nestled in the Harpeth River State Park, this area of nature is known for canoeing, its views of the Harpeth Valley, and its Nashville hiking trails. Accessing the hikes in the Narrows of the Harpeth is easy, and park hours are 7 a.m. to 7 p.m. April to October, and 8 a.m. to 4:30 p.m. November to March.
The Narrows of the Harpeth offers three trails originating at a common trailhead near the park entrance:
Half-mile bluff overlook trail for a panoramic view of the Harpeth Valley;
Half-mile trail along the limestone bluff leading to the site of Montgomery Bell's Pattison Forge with a small waterfall;
And a half-mile trail connecting the canoe launch area to the canoe take-out parking area.
Each hike is dog friendly, and all are a moderate hike. For more exploration, check out one of the oldest man-made tunnels in existence today; Montgomery Bell had the tunnel built in 1818, and the 100 yard tunnel is an industrial landmark on the National Register of Historic Places.
Also consider Hidden Lake, a one-mile trail that ventures through a wildflower meadow. Another trail in that same area allows hikers to take a half-mile trail through the forest alongside the bluffs to a ridge where the remains of an old marble dance floor remain from a 1940's resort.
Location: 1254 Narrow of the Harpeth Rd. Kingston Springs, TN 37082
Mossy Ridge Trail
Distance from downtown Knoxville: 25 minutes
Mossy Ridge Trail is a beloved hike by many in Nashville, and one you'll see plenty of hikers on. The trail is located in the Percy Warner Park State Park (one of the wonderful Nashville parks in city limits!) and is a 4.5-mile trail perfect for everyone, even dogs.
If you're looking for a longer hike and are an experienced hiker, considered making your trip a 6-mile loop by using the Cane Connector trail. This option does require the best hiking boots and stability, as rocky paths and steep hills make up this portion.
Whether you take the loop or stick to the main path, there are can't-miss vistas around every corner. A short side trail leads to a "quiet point" overlook away from the business of the trail if you're looking for a quieter time in the woods. The park can be accessed from dawn to 11 p.m.
Location: 7311 Highway 100, Nashville, TN 37221 (Percy Warner Park)
Volunteer Trail
Distance from downtown Nashville: 30 minutes 
One of many hikes found in the Long Hunter State Park, Volunteer Trail is the longest, and offers some of the most quiet moments and wildlife encounters. Grab your crew — and dog too! — for this beautiful hike. The trailhead can be accessed from 7 a.m. to sunset each day.
A 5.5-mile trail, the hike on Volunteer Trail is 5.5 miles, and one way. It follows the shore of Percy Priest Lake and leads to a pair of primitive backcountry camping sites. A slight incline in elevation makes the trail a moderate hike.
Visitors can expect to see plenty of wildlife and plants, such as shorebirds, ducks, geese, large trees and spring wildflowers. Red fox, bobcat and deer also call this area home, so make sure to keep your dog on a leash if they join you.
Note: While there are plenty of hikes in the area to choose from, be courteous of dog rules. Dogs are not allowed on the following hikes: Bryant Grove Trail, Couchville Lake Trail, and the Nature Loop Trail. All other trails are fair game if you'd like to hike more than one trail in a day.
Location: 2910 Hobson Pike Hermitage, TN 37076 (Long Hunter State Park)
Hidden Springs Trail
Distance from downtown Nashville: 35 minutes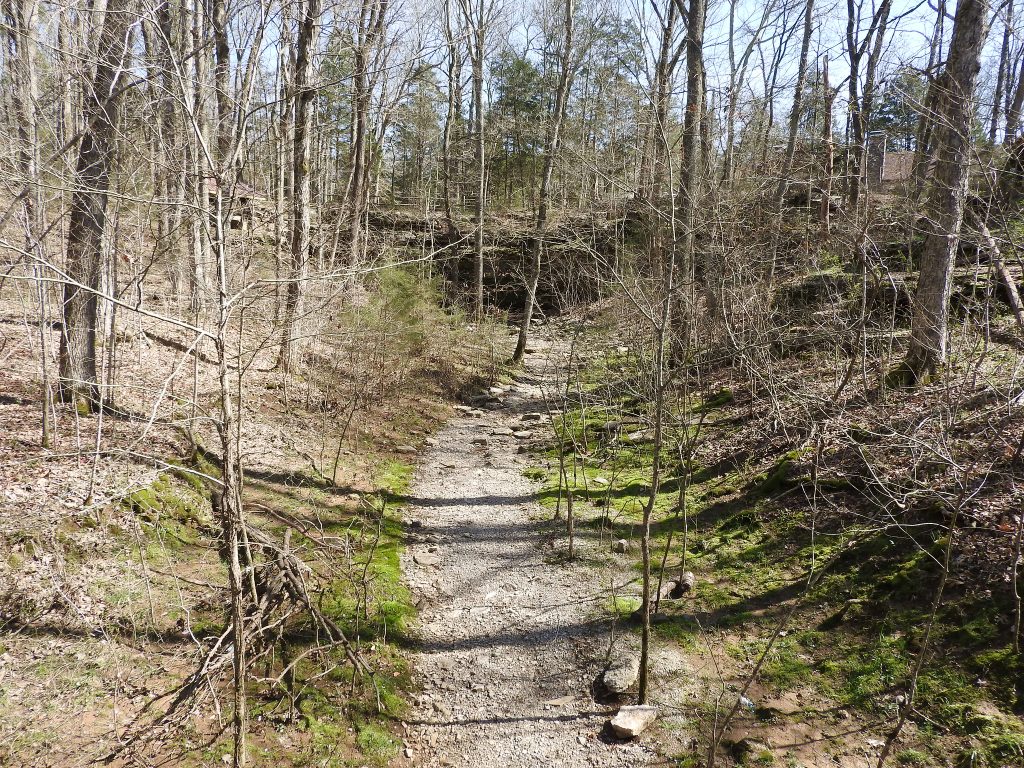 This trail is found in the Cedars of Lebanon State Park, and is the longest loop in the park at 4.2 miles. You can expect to spend 2.5-3 hours on this hike, and will pass through oak-hickory forest, glades and cedar woodlands.
Most water in the park remains underground, but on this trail you'll come across a couple wet weather surface streams. You'll cross the stream twice and pass a deep sinkhole (which is where the trail gets its name!). listen for gurgling water as it passes through the limestone below.
The trail also offers a chance for hikers to rest and enjoy the surrounding area via benches, and the trail crosses Cedar Forest Road twice. Bring along your furry friend (each trail is dog friendly) for added fun. The park can be accessed from 8 a.m. to 4:30 p.m., and a nearby campground offers overnight lodging.
Location: 328 Cedar Forest Rd, Lebanon, TN 37090 (Cedars of Lebanon State Park)
Mayo Wix Memorial Trail
Distance from downtown Nashville: 45 minutes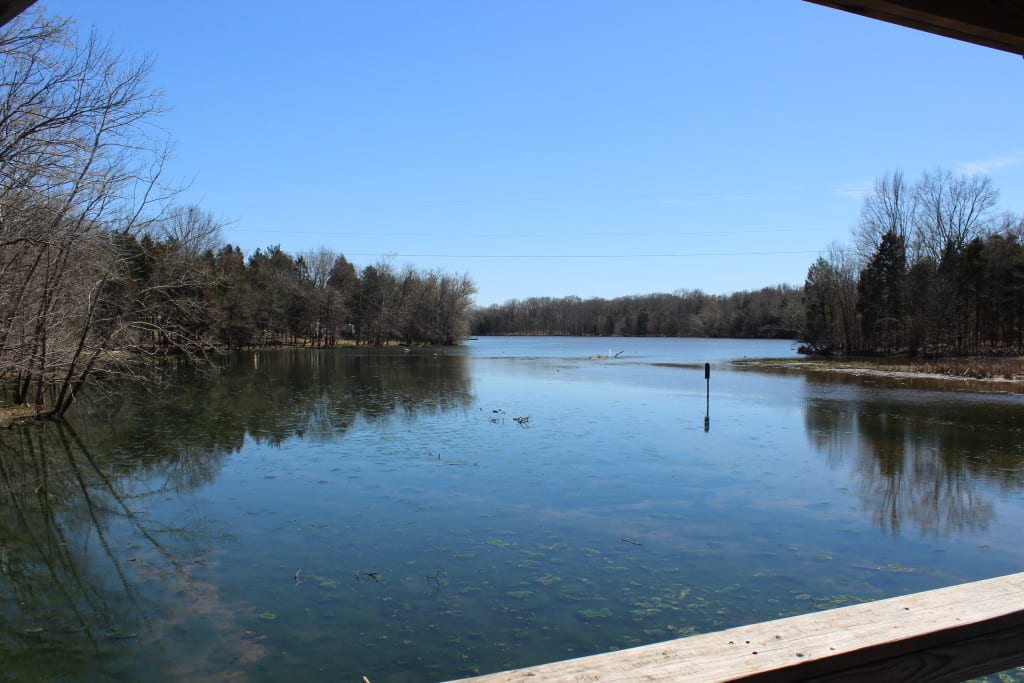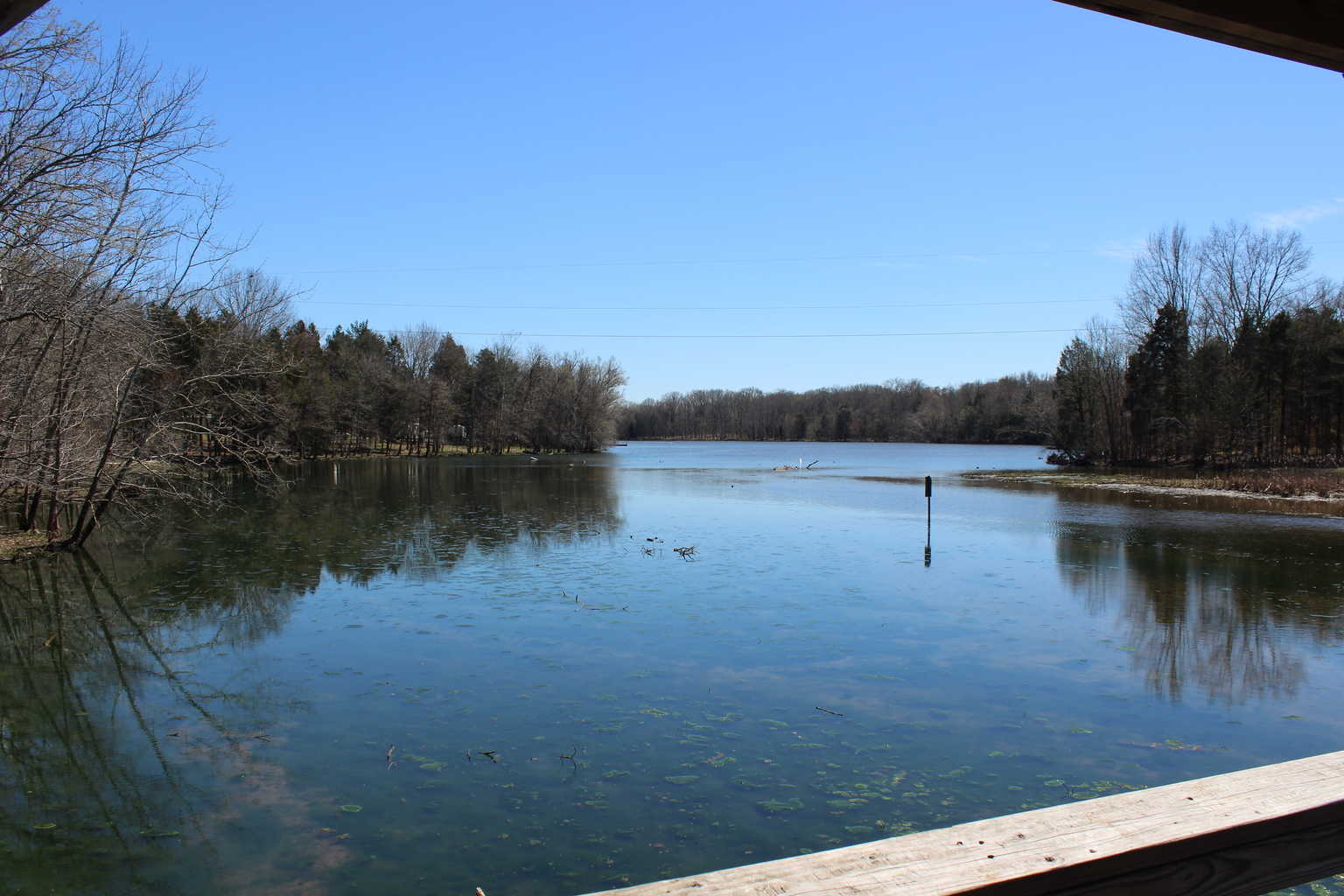 If you're looking for a hike for everyone in your family or friend group, this is the one. Paved and ADA compliant, the 1-mile trail takes you on a journey through the woods for a peaceful and quiet half day.
Take your time enjoying a stream and the lake it follows, and be on the lookout for rare sites of wildlife. A wooded trail, you'll see lush forest in spring and summer, and nice colors in fall.
If you're wanting to explore hiking near Nashville, but want to get a bit further away from the city, this one is for you. Tucked away in the Bledsoe Creek State Park in Gallatin, you can find other hikes to make your visit an all-day experience. You can even bring along your dog. The park can be accessed from 8 a.m. to 4:30 p.m.
Location: 400 Zieglers Fort Road Gallatin, TN 37066 (Bledsoe Creek State Park)
RESOURCES
Planning a trip for the future? Here are my resources.
Interested in starting a blog?
Use these resources
.
Read my other
Nashville posts.
Latest posts by Kylie Hubbard
(see all)