This post may contain affiliate links, meaning if you book or buy something through one of these links, I may earn a small commission (at no extra cost to you!). Please see my disclosure.
Adventure bucket lists consisting of rafting, canoeing, hiking, birding, and endless opportunities to see and photograph nature are satisfied like never before at the Ocoee Scenic River State Park. Miles and miles of river and the neighboring Cherokee National Forest provide high-adventure wilderness experiences for all ranges of age and ability.
Where is the Ocoee River Scenic Park?
The Ocoee Scenic River State Park is a Tennessee state park in Polk County, Tennessee, United States, that provides access to the Hiwassee and Ocoee rivers.
Rafting and other watersports
Ocoee River rafting is one of the main attractions that bring people to Ocoee Scenic River State Park. The state park is surrounded by internationally renowned whitewater fun with Class III, IV, and V rapids found throughout the Ocoee River, including a run that was used during the 1996 Olympic Games. The river is divided into two sections and can be experienced separately or together.
The Middle Ocoee is a virtually endless whitewater adventure from the moment you get in at Rogers Branch until the take-out point at Caney Creek. With an average flow level between 1200 and 1800 cubic feet per second and a section between the wooden diversion dam to Ocoee No. 2 Powerhouse with an average drop of 54 feet per mile, the Middle Ocoee is a Class III and IV river.
Expert tip: plan to spend about two hours rafting this section.
Beginning at Ocoee No. 3 Dam, the Upper Ocoee River runs parallel to the historic Old Copper Road. This starting section has Class II whitewater and gives rivergoers a taste of secluded wilderness. Soon after, the thrills keep building as the Olympic whitewater section makes an appearance. Experience Class IV rapids including the famous "Humongous" rapid.
Expert tip: average completion time for the Upper Ocoee is an hour and a half.
Be sure to stop by the Ocoee Whitewater Center (OWC) where the 1996 Olympic Canoe and Kayak Slalom competitions were held. The center has evolved to be a multi-use recreational and educational complex and is a popular venue for athletes and hosts both national and international competitions on its 500 meter course.
The OWC spans four acres and offers water play, biking, hiking, picnicking, educational programs, a visitor center, and even a gift shop – making it the perfect place to participate in or spectate each of these activities.
If you're in the mood for a river adventure at a more moderate pace, canoeing and floating options are also available through sections of the both the Ocoee and Hiwassee rivers. There are several public access sites that provide boat launch ramps.
Keep in mind that the state of Tennessee requires participants to be at least 12 years old to raft or kayak on the Ocoee River. Additionally, Coast Guard approved type 3 lifejackets are required for everyone participating in recreational activities in the river and alcoholic beverages, as well as glass bottles, aluminum cans, and styrofoam, are all prohibited on the river.
If you're not a seasoned rafter yourself, consider going Ocoee River rafting with Outland Expeditions. They have guided thousands of visitors for decades and are one of the highest-rated river rafting outfitters in the region. Visit their website or call 423-478-1442.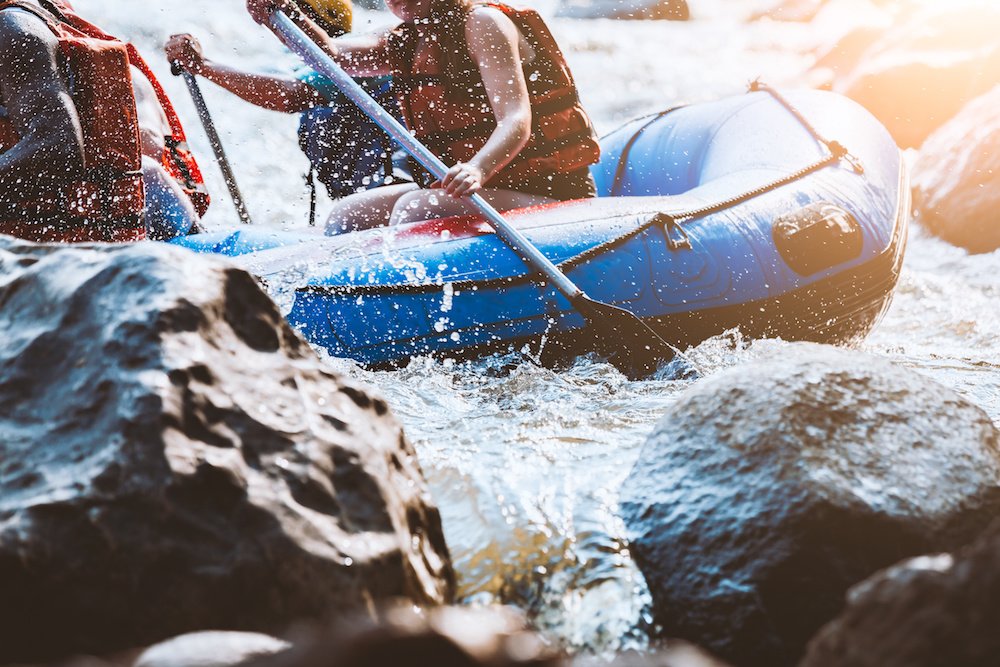 Hiking
After you've gotten your fill of river time, take a hike through a gorgeous section of the John Muir trail as it meanders through the river gorge. See blue herons as they fish amid the river rocks and majestic bald eagles soaring overhead. Several additional trails run through the park and provide boundless opportunities to spot the abundant wildlife that calls the Cherokee National Forest home.
The Gee Creek trail is popular as it is close to the campground and an easy one mile natural surface trail that crosses over vegetation-rich streams and ends at a waterfall with a plunge pool. Don't miss the Hiwassee River Road is a paved trail that runs along the Hiwassee River for just over two miles providing glimpses of small islands and rapids that provide the perfect backdrop for birdwatching. And, if you find yourself at the OWC, the Rhododendron trail is an enjoyable one mile trail on a natural surface that follows the Olympic course section of the Ocoee River.
If you need more information on these trail systems, here is a great resource to use on All Trails.
Birdwatching
Over 100 species of birds have been observed at Ocoee Scenic River State Park. The rivers make for an excellent place to spot great blue herons fishing for their next meal amongst the river rocks. The picnic areas are full of wildflowers which bring out a variety of woodland birds dining on seeds, insects, and more. You may even spot a bald eagle in the park.
Some other birds of note include woodpeckers, ruby-throated hummingbirds, purple finches, turkey and black vultures, and American goldfinches.
You can join The Great Backyard Bird Count with millions of other birders around the world in this birding oasis.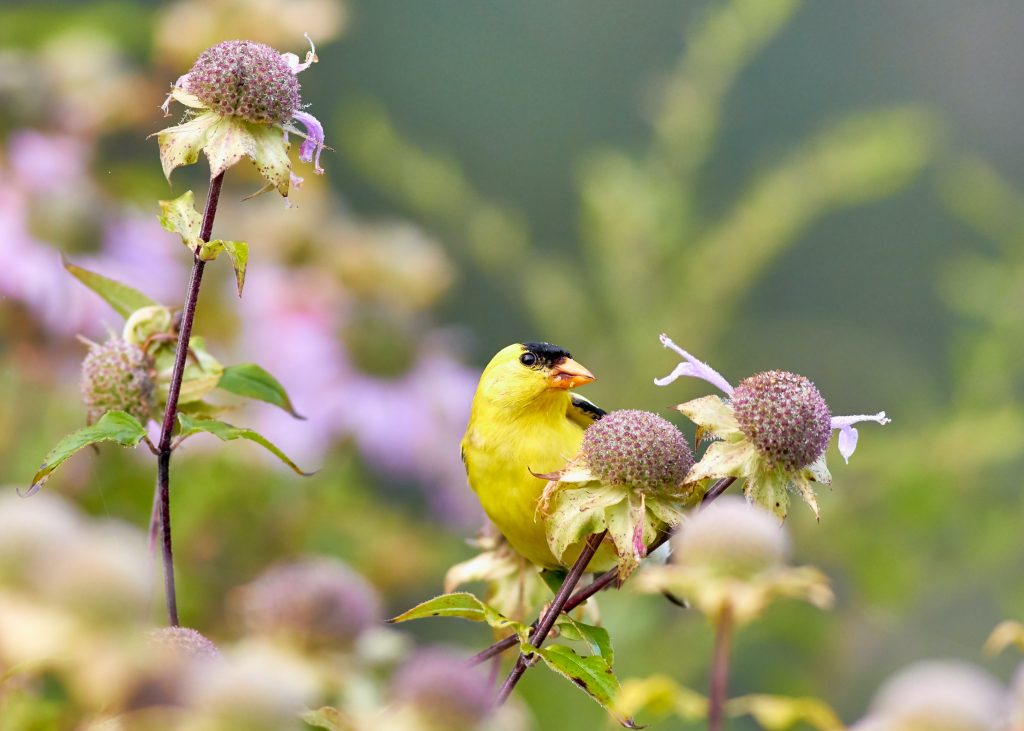 Camping
Sleeping next to the rushing river, watching a campfire dance in the night, and breathing clean forest air are refreshing and invigorating to the mind and soul. Camping enthusiasts can find 47 campsites and eight group campsites available to the public at the Gee Creek Campground.
Each campsite has a table, fire ring, and grill. Additionally, public water and a bathhouse with sinks and hot showers can be found near the center of the campground. Nearby are playgrounds, horseshoe pits, and an amphitheater. Campsites are available on a first-come, first-served basis and there is a nightly fee. Reservations are unfortunately not accepted and the maximum stay limit is two weeks.
If the regular 47 campsites are full when you arrive, or you want some extra space, there is also a large open field next to the campground that acts as an overflow area. Tent camping is also available along most of the John Muir Trail by the Appalachia Powerhouse.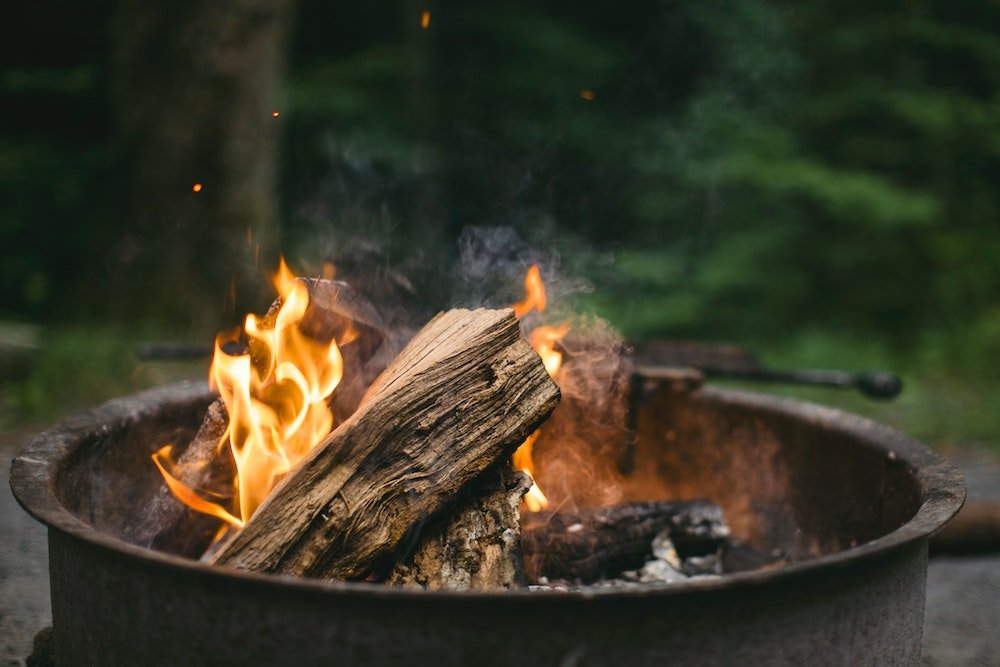 Scenic byway
If your feet need a rest or you are a road trip enthusiast, the 30-mile Ocoee Scenic Byway is one of the most sought-after road trip routes in Tennessee.
Beginning in Ocoee and ending in Ducktown, the breathtaking route stretches through the Ocoee River Gorge, past soaring bluffs and mountain peaks, and meanders through the Cherokee National Forest. Numerous historical sites related to the Civil War and Cherokee Native American culture dot the route giving travelers generous opportunities to immerse themselves in history.
Tip: Educate yourself on Indigenous Lands using Native Land.
Lake Ocoee and several popular swimming spots also along the route provide places to cool off and snap some beautiful photos. The Boyd Gap overlook at mile 22 offers a jaw-dropping view of the Cherokee Forest. The scenic drive ends near the Ocoee Whitewater Center, making it the perfect gateway to additional whitewater adventures and hiking trails.
Whether it's a weekend getaway or a summer adventure, the Ocoee River Scenic Park and surrounding area are rich with captivating activities for every age and a wide variety of interests. The rivers and forest are brimming with fun and opportunities to learn that will keep you coming back year after year.
Latest posts by Ashley Hubbard
(see all)