This post may contain affiliate links, meaning if you book or buy something through one of these links, I may earn a small commission (at no extra cost to you!). Please see my disclosure.
Things to do in Cedar City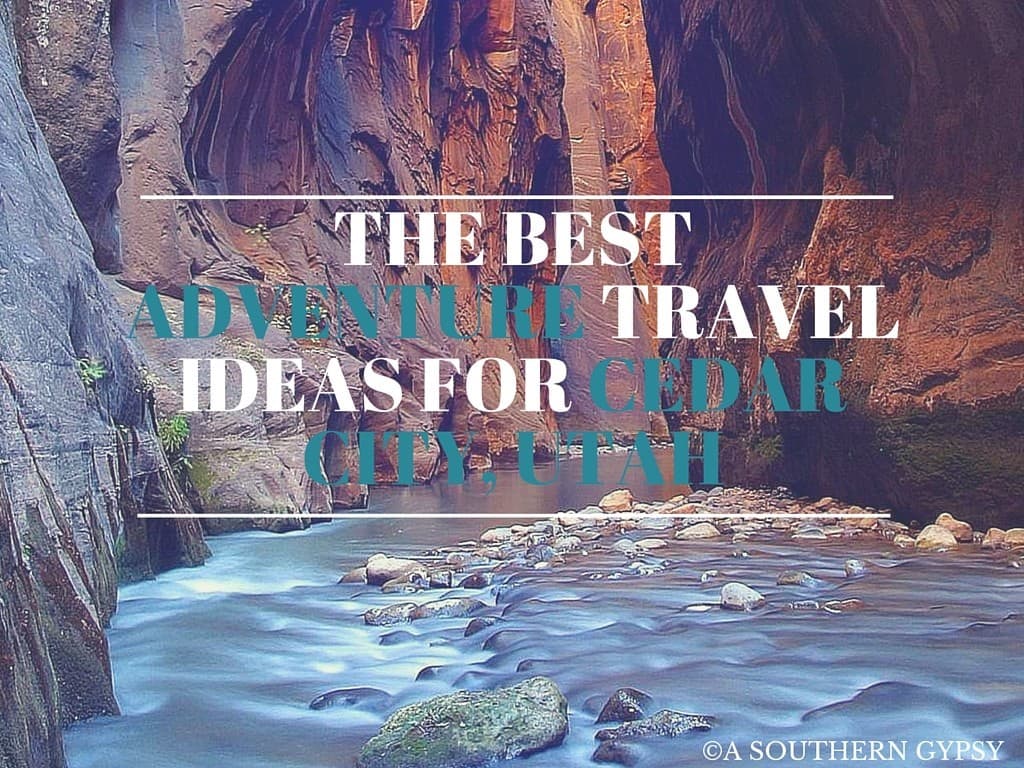 I'm convinced that Utah is one of the best hidden gems of the United States. Anytime you ask someone who loves adventure or the outdoors where they want to go or where they suggest going in the States – Utah is ALWAYS on the list, if not at the top of that list.
Many know all the great adventure and outdoor related things there are to do in Utah while others may be reading this and thinking…Utah? What the hell is in Utah?
Well, this article is for you, my friend – Things to do in Cedar City!
Cedar City is located in the very Southwestern corner of Utah – very close to the Nevada and Arizona borders.
National Parks
If there is one thing Southern Utah has, it's National Parks and really what more could an outdoors lover ask for?
Bryce Canyon
Located less than 80 miles East is Bryce Canyon National Park. Bryce Canyon is a very unique park in that it includes the largest collection of hoodoos – odd-shaped pillars of rock – in the world.
During the day, you can enjoy hiking, horseback riding and more! And, during the night you can stay at one of the two campgrounds and enjoy star-gazing – seeing 7500 stars on a moonless night! That's triple the amount you can see in most rural areas.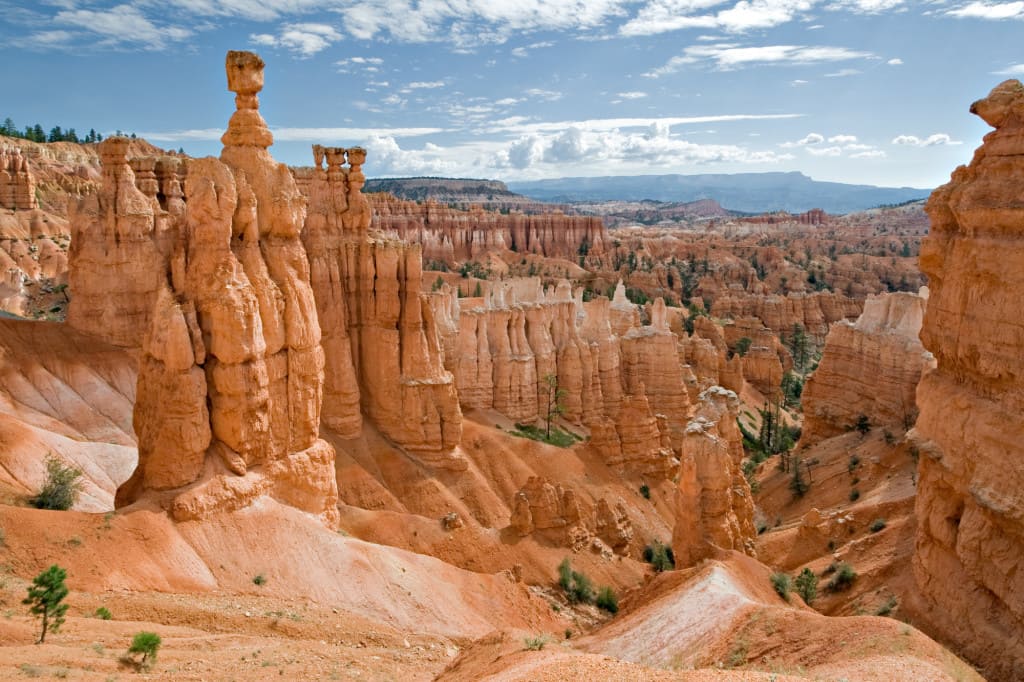 Zion
Located even closer than (70 miles South) Bryce Canyon, is Utah's first national park – Zion National Park.
With plenty of things to do, you can never get tired of this gorgeous national park. Backpacking, hiking, bicycling, camping, canyoneering, climbing, birding, horseback riding and boating on the Virgin River are all great activities to do here.
Hiking The Narrows and The Subway are too unique experiences at Zion National Park. The Narrows is the narrowest region of Zion Canyon with walls a thousand feet tall and the Virgin River sometimes just twenty to thirty feed wide.
Grand Canyon
Want to take a side trip from Cedar City? Head to the Grand Canyon – 3-6 hours away depending on if you want to go the North or South rim.
The Grand Canyon doesn't really need any introduction and is considered one of the natural wonders of the world.

National Monuments
Grand Staircase-Escalante
Located 82 miles East of Cedar City is the Grand Staircase-Escalante National Monument. This national monument offers many activities including horseback riding, ATV, hiking, fishing and camping.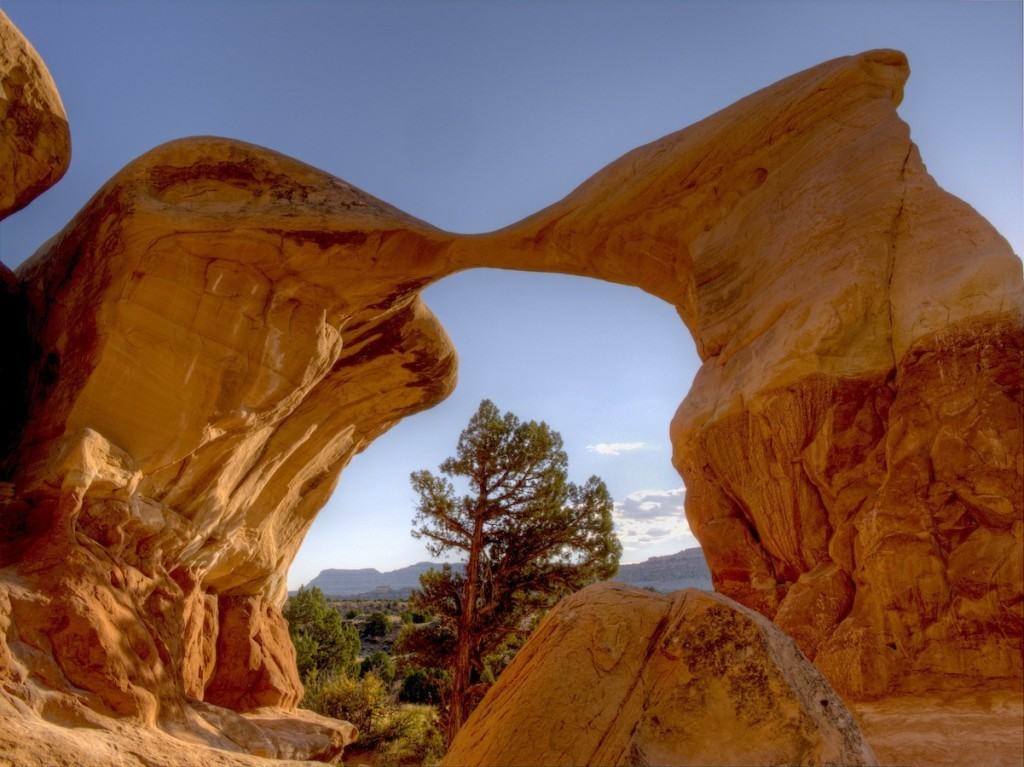 Cedar Breaks
Located 21 miles East of Cedar City is the Cedar Breaks National Monument. Considering that Cedar Breaks was named as one of USA Today's Ten Great Places to Stargaze, consider heading here at night. Take advantage of the remote location and high elevation and enjoy one of the darkest skies in the country.
Other things to do here include hiking, mountain biking, ATV, camping, and skiing.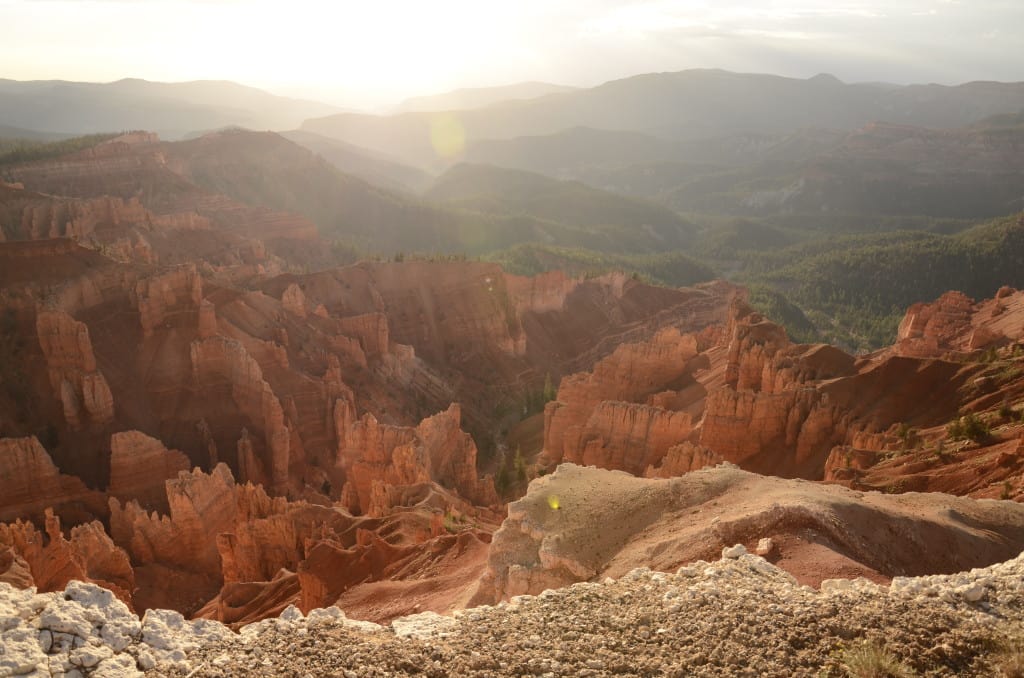 Dixie National Forest
Dixie National Forest occupies almost two million acres – meaning tons of space for hiking, fishing, camping, hunting, horseback riding, winter sports and more!
Located within Dixie National Forest is Navajo Lake, Brian Head, Mammoth Cave and many other well-loved landmarks.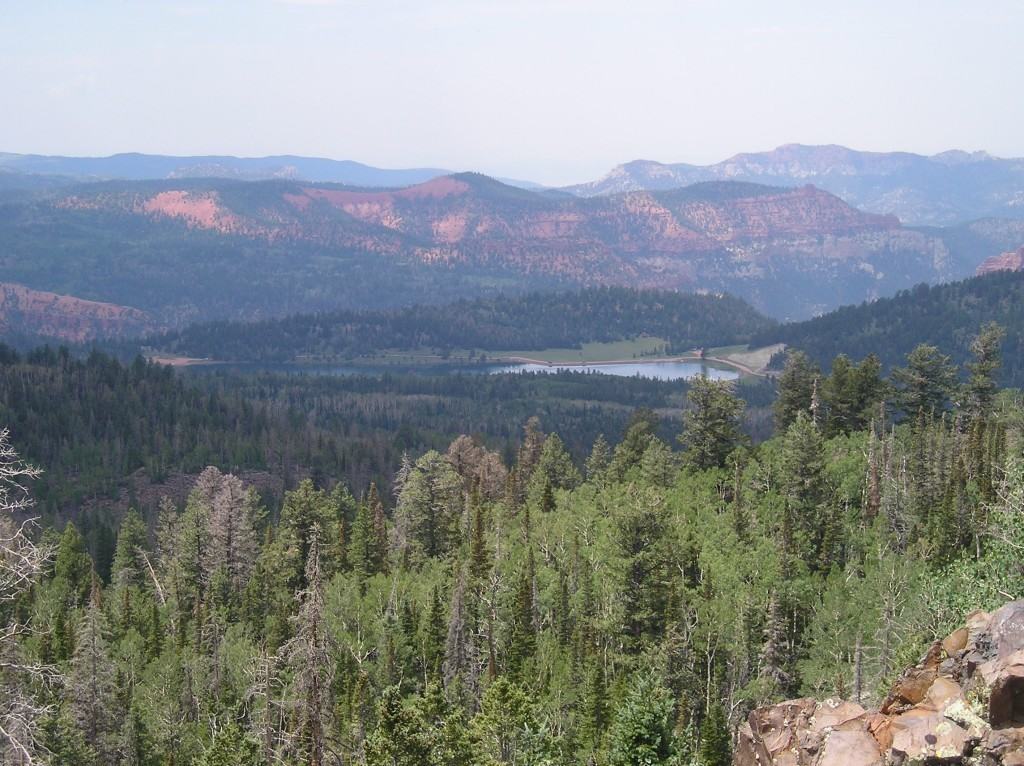 Cedar City is a great base for tons of outdoor adventures at national parks, monuments and forests. With Cedar City as the center of Dixie National Forest and within 2 hours of Bryce Canyon, Zion, Cedar Breaks and Grand Staircase and only a half a day drive to the Grand Canyon, Southern Utah is a definite must for any outdoor lover.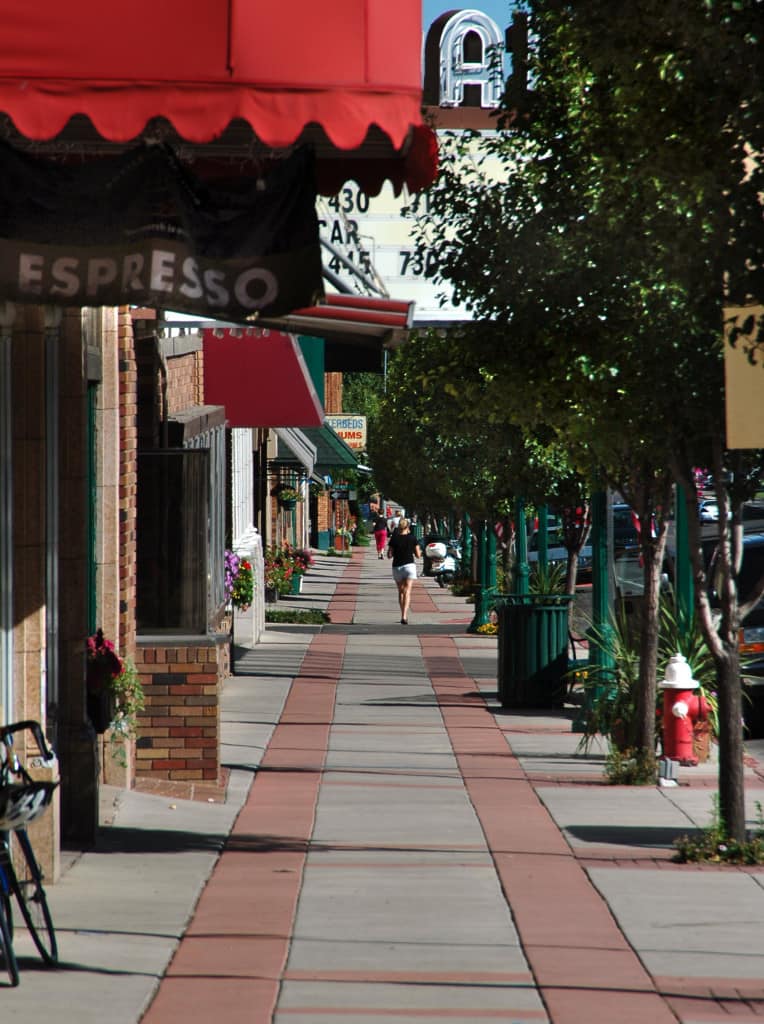 Other National Parks located in Utah include Canyonlands (5 hours), Capitol Reef (3 hours), and Arches (5 hours).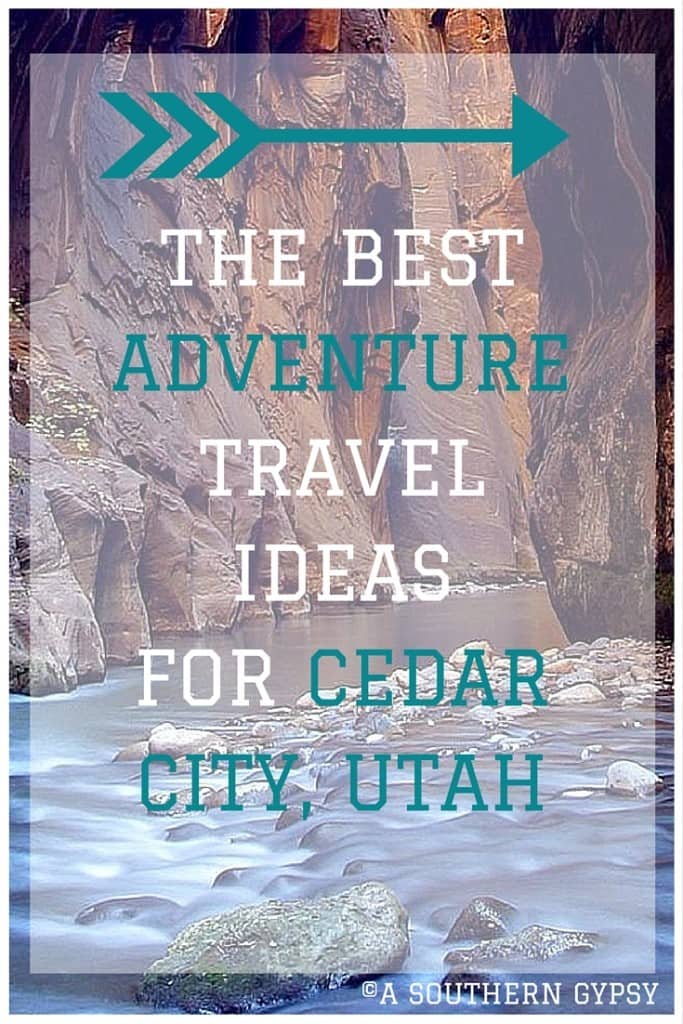 There are many things to do in Cedar City, what have you done?
For more Utah fun, click here!
Latest posts by Ashley Hubbard
(see all)