This post may contain affiliate links, meaning if you book or buy something through one of these links, I may earn a small commission (at no extra cost to you!). Please see my disclosure.
Kayaking is a fantastic water sport and so versatile, but kayaking beginners may feel a little overwhelmed. Here are all the basics you need to know to get started!
You are never too young or too old to begin kayaking, and there are destinations out there to suit every type of kayaker. This versatile hobby provides any water enthusiast with the chance to get in the water and explore new parts of the world that they simply couldn't on foot. If you are part of the kayaking beginners group, here is a brief 101 on everything you need to know to get started.
Kayaking Beginners – The Basics You Should Know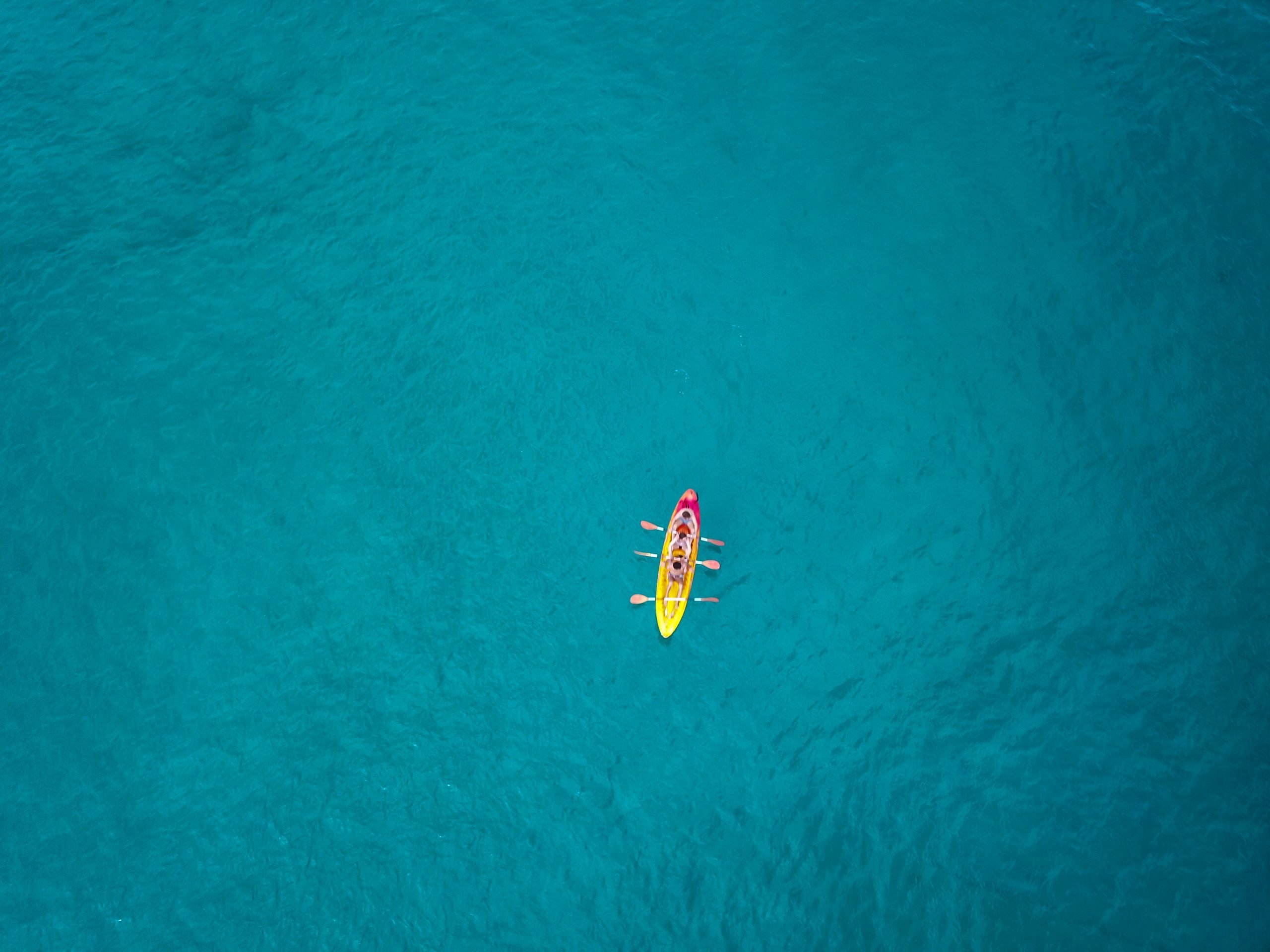 The Benefits of Kayaking
Did you know that kayaking provides many benefits for the mind and body?
Not only is it a great way to exercise and improve muscle tone, but it can also benefit the heart and strengthen your core. An entertaining and immersive way to exercise, kayaking makes exercise fun.
Kayaking is completely versatile, and you can kayak no matter where you live. Any area of water can be explored by kayak, meaning you can visit some of the most breath-taking places around the world.
Many kayaks are portable, or you can choose to hire kayaks at most destinations. Kayaking also gets you outdoors, where you can truly begin to appreciate nature and our universe.
This is great for your mental and spiritual health.
Finally, kayaking can be carried out in groups, meaning more time with family and friends outdoors. This is a great way to make new traditions that are great for your health and the environment.
Essential Equipment for Kayaking Beginners
Before setting sail on the water, there are a few essential items that you will need:
Kayak – first things first, you will need a kayak (sorry, had to!)
There are many different types of kayaks out there, depending on what you want and where you will be heading.
Some of the most common include inflatable, child-sized, touring, sit-on-top, and recreational kayaks. Be sure to understand all of the types before choosing which one to purchase.
Paddles – another obvious essential, paddles are needed to get around. When choosing your paddles, take into account the width of your torso and kayak. You can view sizing guides here.
Bilge pump – also known as a bailer, is a necessary piece of equipment that prevents too much water from entering the kayak.
Lifejacket – you must wear a lifejacket when kayaking to keep yourself safe, even if you are an excellent swimmer.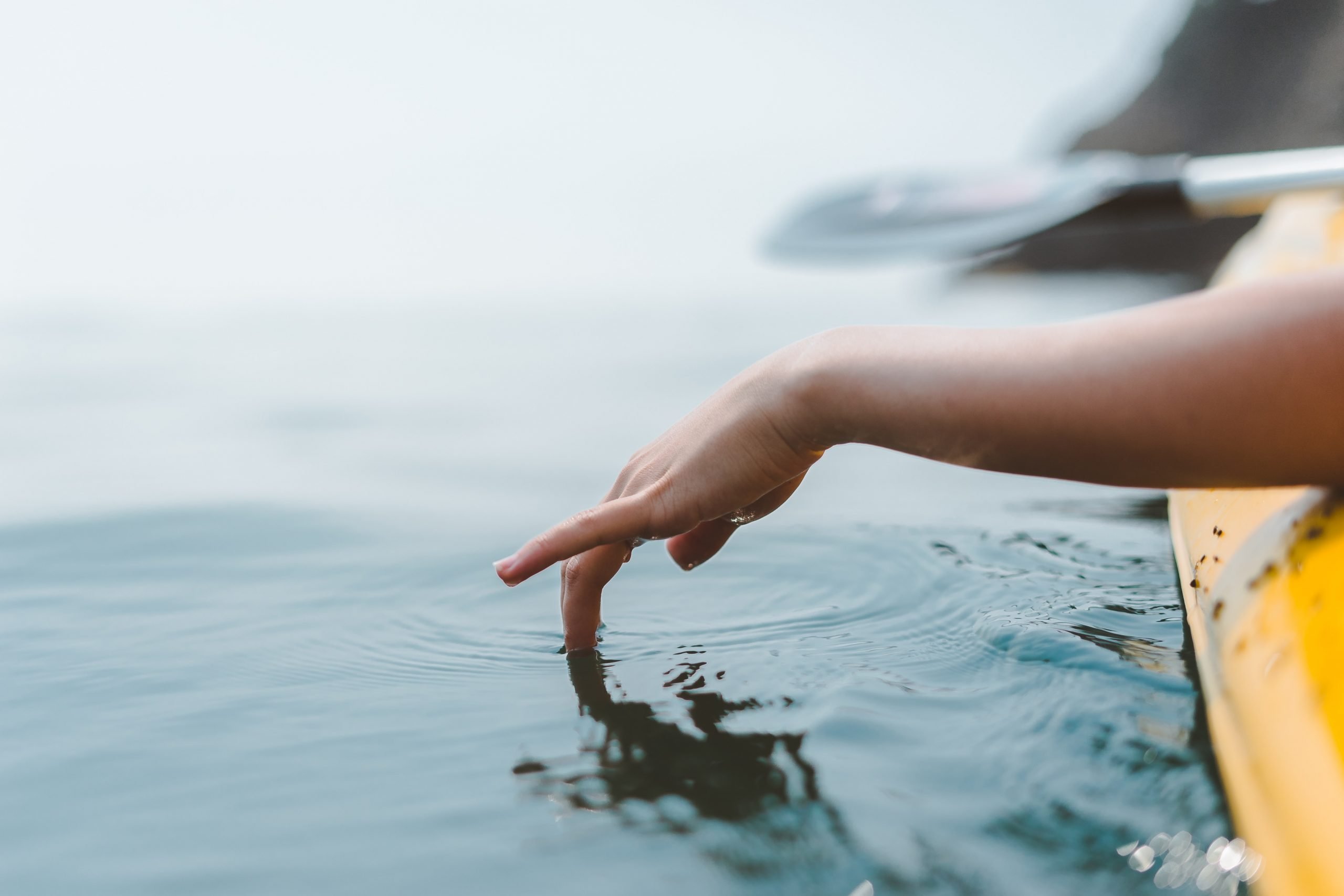 Learning to Kayak
Some people choose to watch and read tutorials and get out there in the open water themselves.
If you are choosing this method, be sure you are a confident swimmer, start in calm waters in good weather conditions (see below) and have all the essential equipment listed above.
I would highly suggest taking your first kayaking excursion on a lake or a very calm rapid-less river. I would not start on a river with rapids or with sea kayaking.
For more information and guidance on how to kayak, see this kayaking guide.
Many first-timers will kayak with a group of friends who have experience on the water.
If you aren't keen on hitting the waters on your own and don't have any friends to help, you can take kayaking lessons. These lessons will help with everything from getting into the kayak, what to do if you tip over, and how to paddle effectively.
This enables you to feel confident and safe in the water before going at it alone. If you aren't sure how to kayak, it isn't advised to kayak with another beginner.
Two wrongs don't make a right, folks.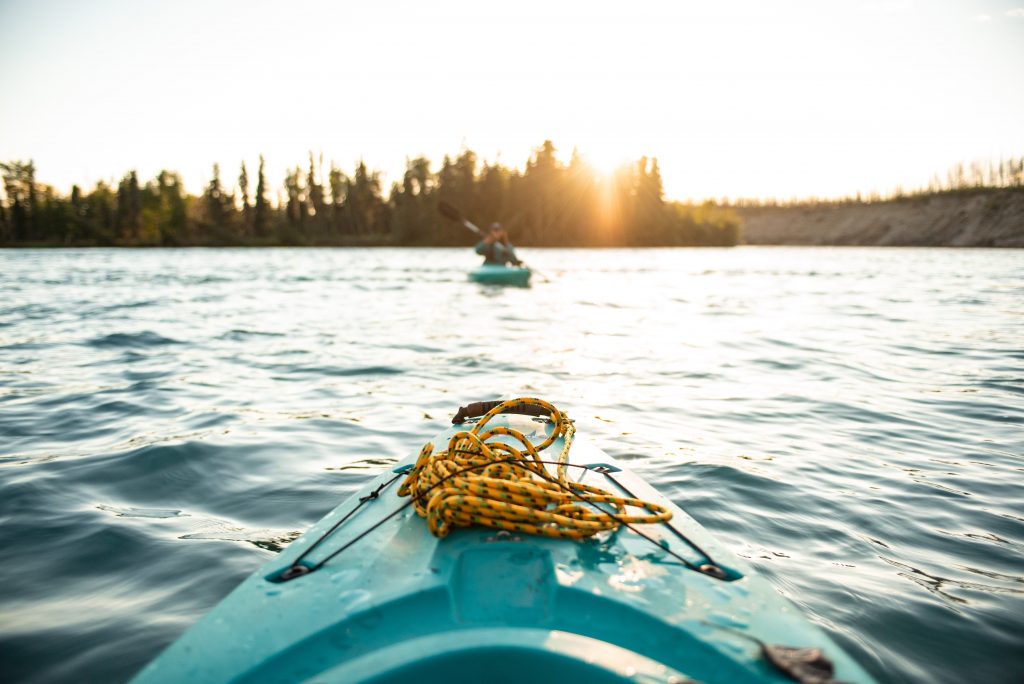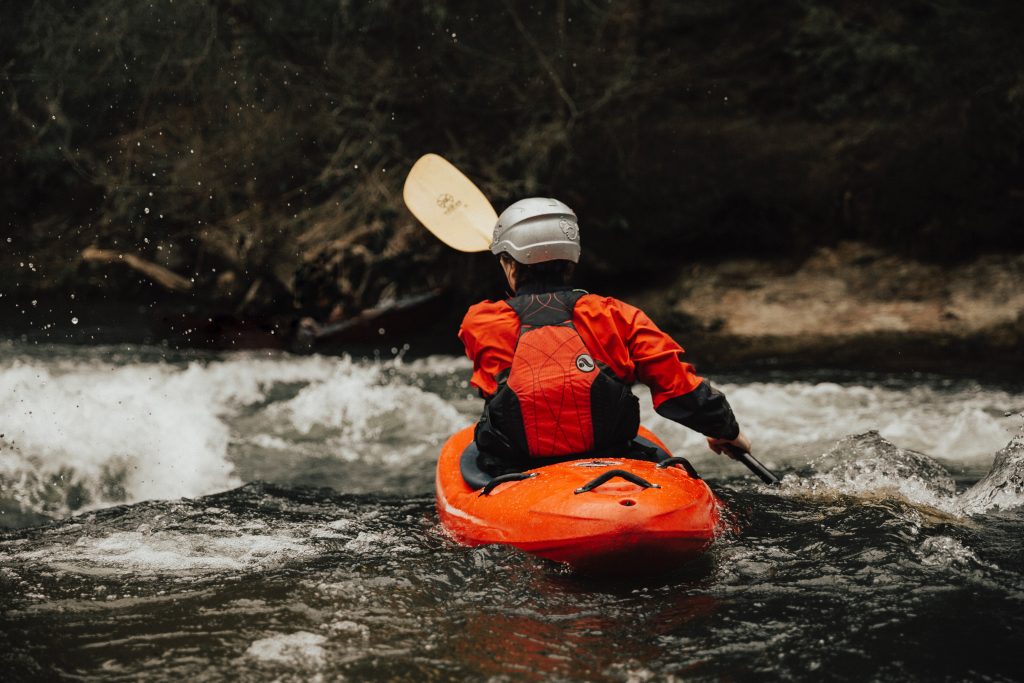 Stunning Destinations
Kayaking opens up a world of beautiful destinations for you to choose from. Below are just some of the most popular kayaking hotspots:
South America – Galapagos Islands
North America – go kayaking with manatees in Florida!
Australia – Moreton Bay
Asia – Vietnam
France – French Alps
Africa – Lake Malawi
For more inspiration on kayaking travel destinations click here.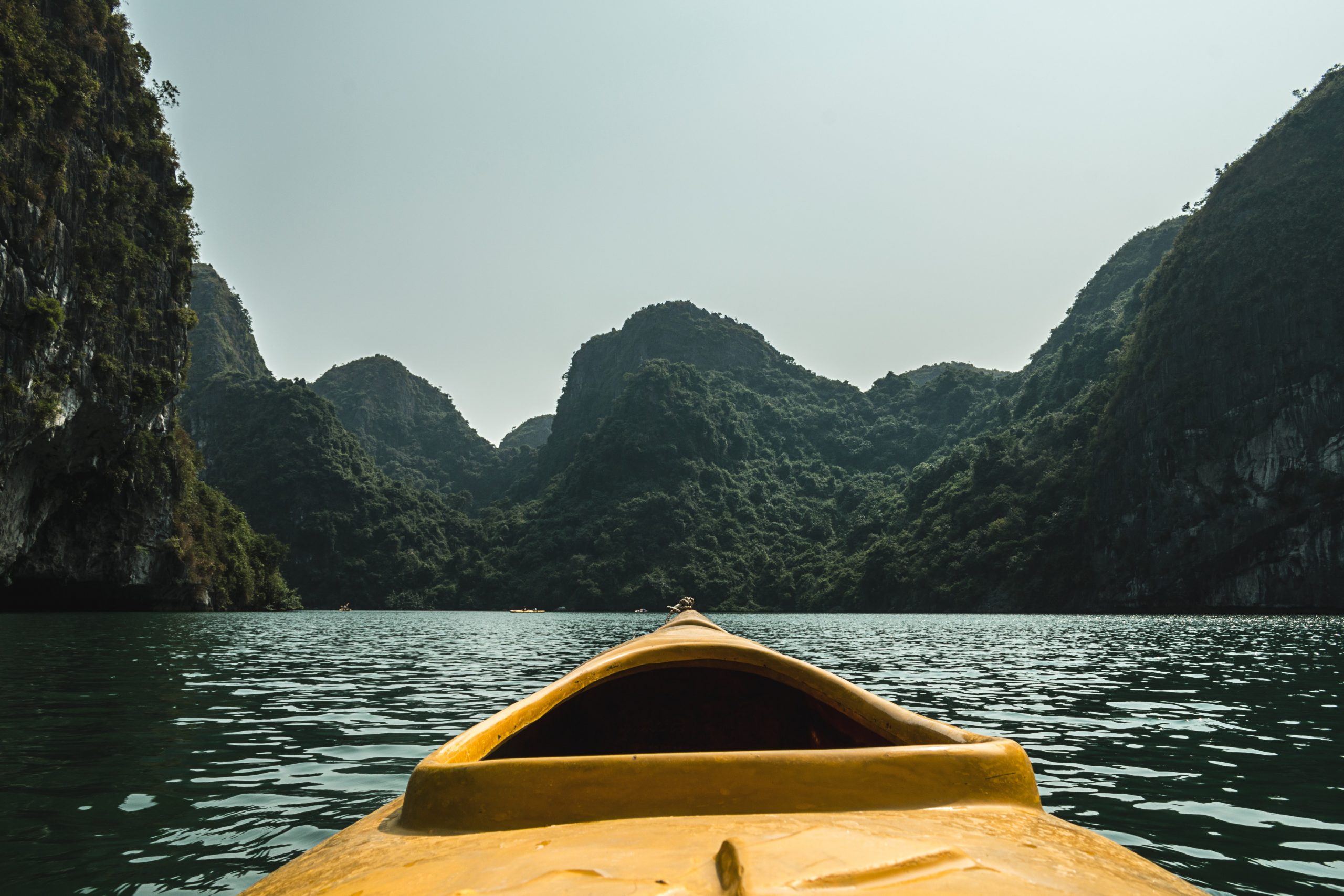 Weather Conditions
It goes without saying that the calmer the day and the brighter the weather, the better the conditions for kayaking.
Especially as a beginner, it is advised to go out only in these conditions and be careful of the everchanging forecast.
Wind will make kayaking more difficult and so you need to be wary of this too. Paddling with the wind is the best way to counteract this and let it guide you over the waters.
If the wind causes you to lose control, the worst thing you can do is fight it. This is much the same if you are driving in icy conditions. Trying too hard to turn the other way may result in your kayaking flipping. So instead, paddle in the direction the wind is taking you until it blows over.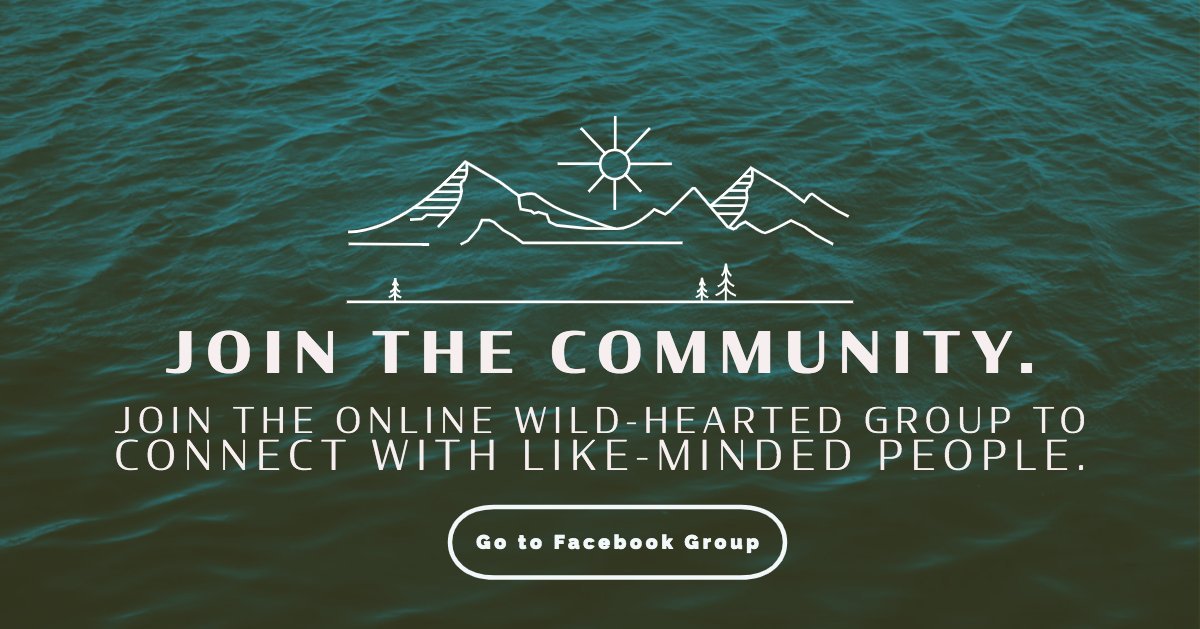 Staying Safe
Kayaking can be a calming watersport but is also dangerous if you don't follow instructions. Staying safe is of the utmost importance when kayaking, so always follow these rules:
Buddy up when kayaking or let someone know where you are if you choose to go out alone.
Practice tipping your kayak and getting back to shore in calm waters, so you have experience if this happens in bad weather conditions.
ALWAYS wear a lifejacket.
Kayaking can be done with family, friends and alone, making it a great hobby for many.
Be sure to follow the above guidelines and stay safe while out on the waters.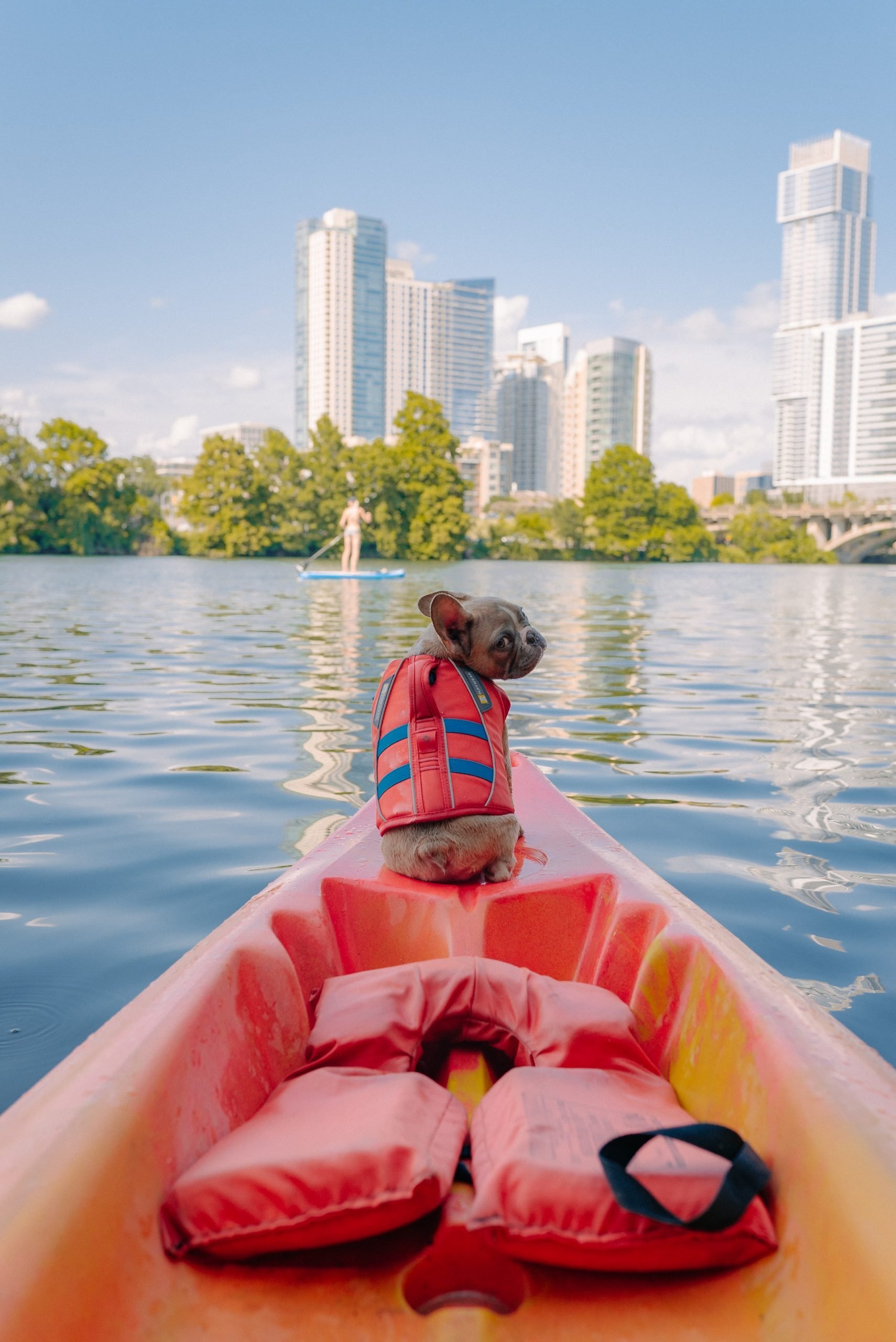 PLANNING A TRIP?
Find accommodation, read accommodation reviews, and check flight prices.
Book attractions, tickets, or guides in advance.
Research using these guides or read my other outdoors posts.
See my packing list.
↓↓↓ PIN FOR LATER ↓↓↓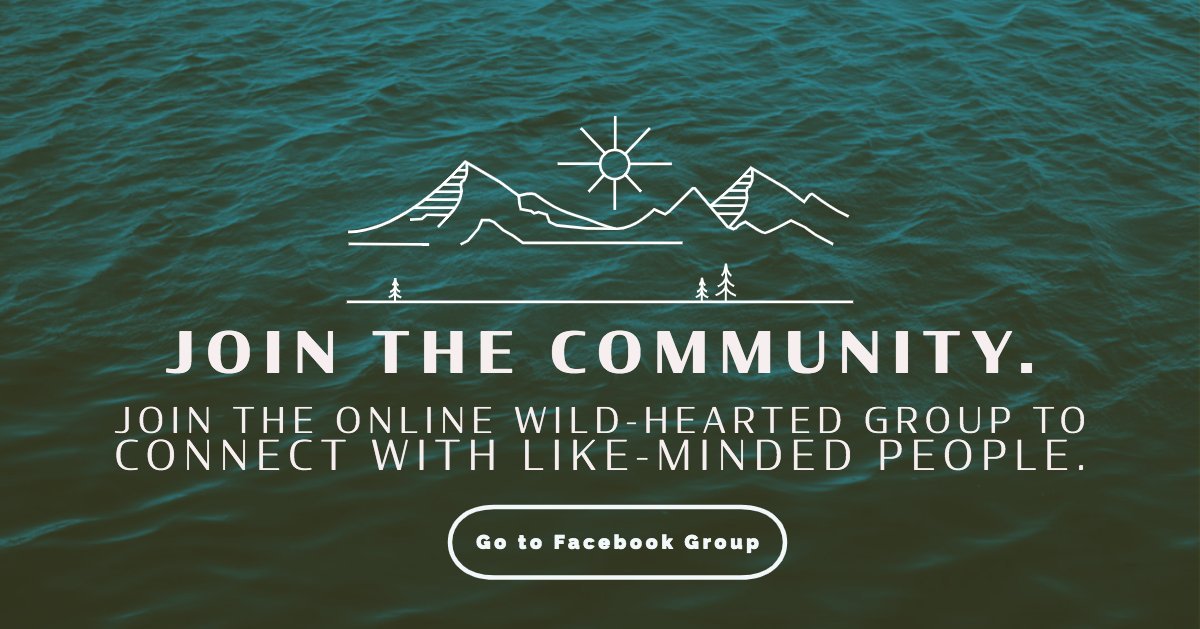 Latest posts by Ashley Hubbard
(see all)