This post may contain affiliate links, meaning if you book or buy something through one of these links, I may earn a small commission (at no extra cost to you!). Please see my disclosure.
Oh, one month of 2018 has already come and gone. Have you bailed on your New Year's resolutions yet? I've done about half amazing and half bleh at my goals and resolutions.
Reading Challenges – I'm doing the POPSUGAR Challenge and another challenge for a total of 75 books. I've already read 6 so I'm feeling prettttty good about this one so far. See down below for what books I've read this month.
Fitness/Heath – I've worked out 5 days a week, every week since the beginning of the year. I call this a win! However, I've not done too great at my eating.
Minimalism Challenge – I made a goal to get rid of 1 thing on day 1, 2 on day 2, 3 on day 3 and so on. I'm fairly caught up on this one and will definitely finish out the month pretty strong.
Hike once a week – I've failed miserably. Due to weather and just normal crazy life stuff, I haven't gone hiking once yet.
---
MOST POPULAR POST
Of course, my popular post was about food! I put together a roundup of the best things I ate in 2017 and it is glorious! Go give it a look if you haven't yet!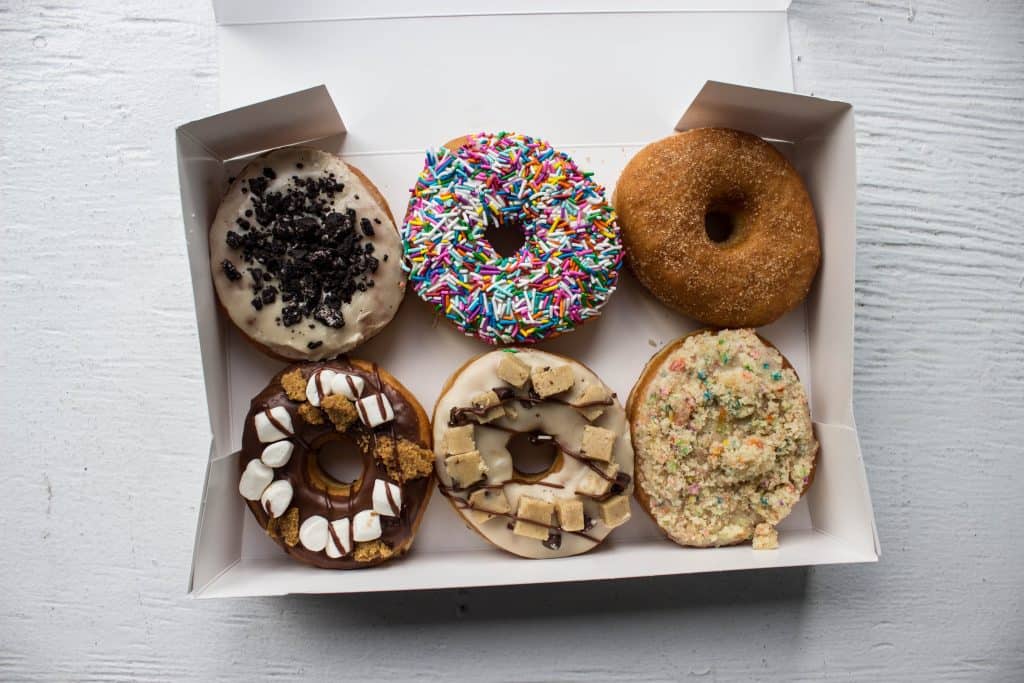 ---
OTHER POSTS
---
BEST THING I ATE
This is always so hard for me but I think I have to go with this cinnamon roll from The Post in East Nashville. The Post isn't 100% vegan but is very vegan-friendly. I met a good friend here to do some Iceland trip planning and got this and a tempeh breakfast sandwich. I was so amazed by how good this cinnamon roll I think I annoyed my friend by how many times I mentioned it.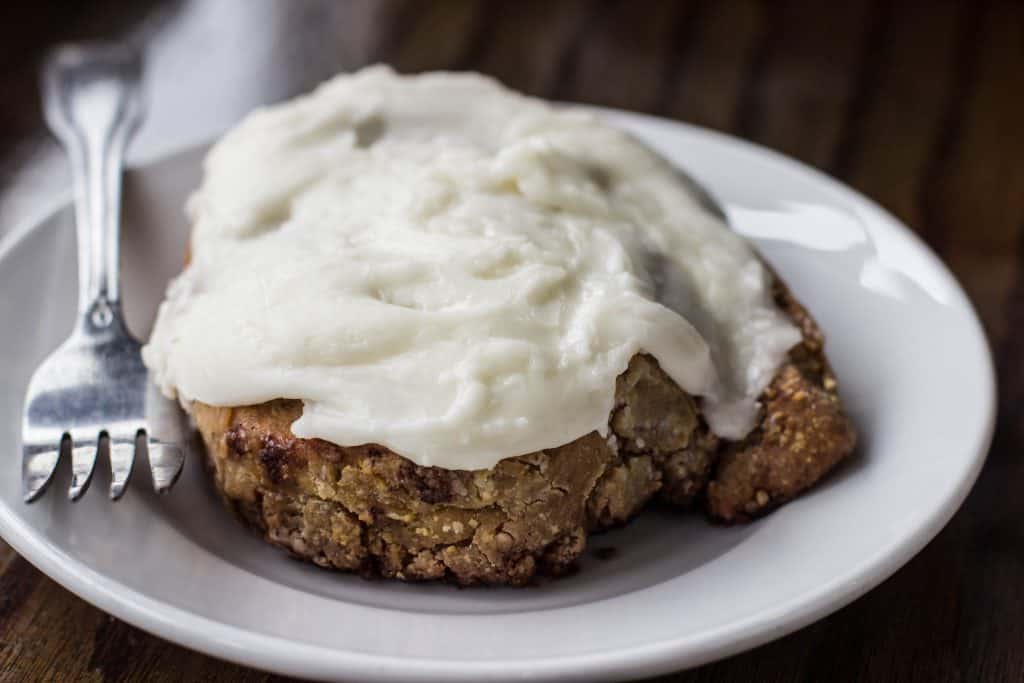 ---
MOST LOVED INSTAGRAM POST
This picture is from my stay in Limerick. The mural was literally found on the side of my Airbnb.
---
WHAT I READ THIS MONTH
The Shining by Stephen King
Believe it or not, I had never read this classic Stephen King novel. I have, however, seen the movie which is why I used this book to fill the Popsugar Challenge prompt "a book made into a movie you've already seen." I devoured this book – it's everything I love. Creepy, scary and downright entertaining.
After reading this book, I actually decided I'm going to read all of King's books in chronological order.
Buy The Shining here.
The Worrier's Guide to the End of the World by Torre Deroche
I have read Deroche's Love With a Chance of Drowning and it is still, to this date, one of my favorite travel memoirs. When I found out she was releasing a new book, I was so excited. This follows her journey after losing her dead, breaking up with the love of her life and facing her fears head-on.
You'll love this book if you want or need inspiration and/or love traveling and new adventures.
Buy here.
Ready Player One by Ernest Cline
Cline creates a world that is absolutely amazing and unique which is hard to do. In the year 2045, reality is not very ideal. Humans are able to escape reality by jumping into the virtual utopia known as OASIS. Wade, along with many others, devotes his life to figuring out the puzzle left by the OASIS creator. The winner? He/she inherits all of the power and fortune – a big deal in an ugly world.
Can't wait to see the movie – I really hope they do it justice!
Buy here.
The Statistical Probability of Love at First Sight by Jennifer E. Smith
Hadley is on her way to her father's wedding in London and she is not stoked about it. By a stroke of fate, she misses her flight leading her to meet Oliver. Is it love at first sight? You'll have to read it to find out!
This was a really cute and quick read but I wouldn't necessarily read it again.
Buy here.
Everything, Everything by Nicola Yoon
This book is about a teenage girl who has the "bubble disease" where basically everything and anything can kill her so she is stuck to live in her decontaminated home. Soon a boy moves in next door and she finds herself willing to risk everything (even her life) to spend time with him.
Buy here.
A Man Called Ove by Fredrick Backman
Probably my favorite book I read in January or at least a close tie with The Shining and Ready Player One. Full disclosure – I cried at the end. I lost my grandpa not too long ago and so many things about Ove reminded me of my own grandpa and it really just hit home.
Buy here.
Carrie by Stephen King
Another classic I had never read. This is the beginning of my Stephen King challenge. Carrie was is very first published novel and is a super quick read!
Buy here.
---
COMING UP IN FEBRUARY 2018
I'll be in Nashville for most of the month just working, catching up on Ireland posts, attending vegan events, doing outreach and much more. However, I am going to Arkansas for three days at the end of the month! I'm excited to explore a new state. I've driven through but I really haven't visited Arkansas. I'll be in Bentonville and Eureka Springs – if you have any tips for vegan food or things to do, let me know in the comments!
WHAT DID YOU DO IN January? ANY PLANS FOR February? TELL ME IN THE COMMENTS ↓↓↓
Latest posts by Ashley Hubbard
(see all)