This post may contain affiliate links, meaning if you book or buy something through one of these links, I may earn a small commission (at no extra cost to you!). Please see my disclosure.
Where to Stay in Killarney
I hope Killarney and County Kerry is on your Ireland itinerary – if not, go add it real quick. I'll wait. Once it's on your list, you'll be wondering where to stay in Killarney. There are plenty of options, that's for sure. However, I'm going to tell you all about this amazing luxury and "smart home." It's called the Belmont and is run by Luxquisite Property Lettings.
I had the amazing opportunity to stay in this "mansion" with my friends Lauren from Justin Plus Lauren and Chris & Heather from A Brit and A Southerner for five whole nights. It was amazing to spend time with them, catching up on each others' lives, brainstorming blogging things and more. It was also awesome to stop for five nights. In my three-week road trip, this was the longest I stayed put in one spot. I actually unpacked and did laundry and everything!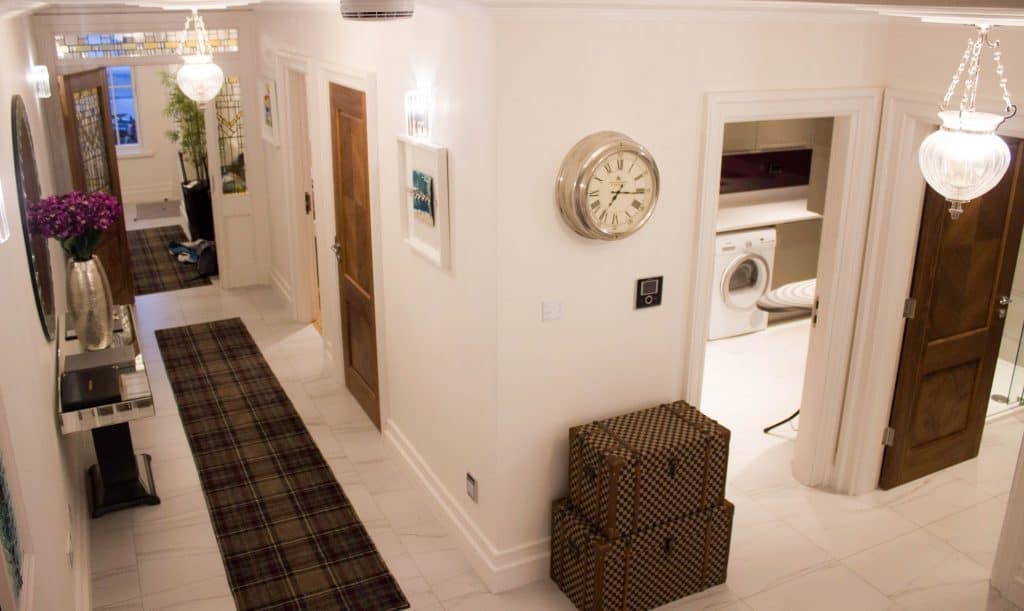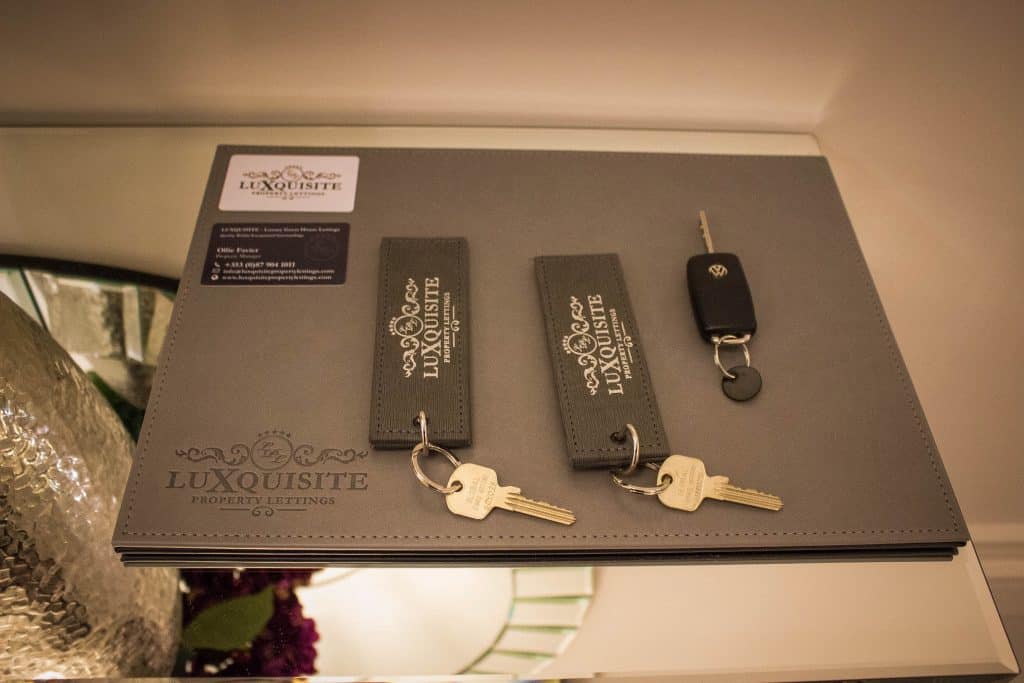 ---
Location
There were so many things I loved about the Belmont rental but one of my favorites was the amazing location. You can drive to the city center in under five minutes but why worry about it when you can walk there in ten minutes?! The road the Belmont is on goes straight into the middle of town so it is a straight shot and all residential and well-lit – I never felt unsafe walking at night.
We were all there for a travel blogging conference which was held at the INEC and even that was only a thirty-minute walk which is totally doable if you're feeling energetic.
---
The House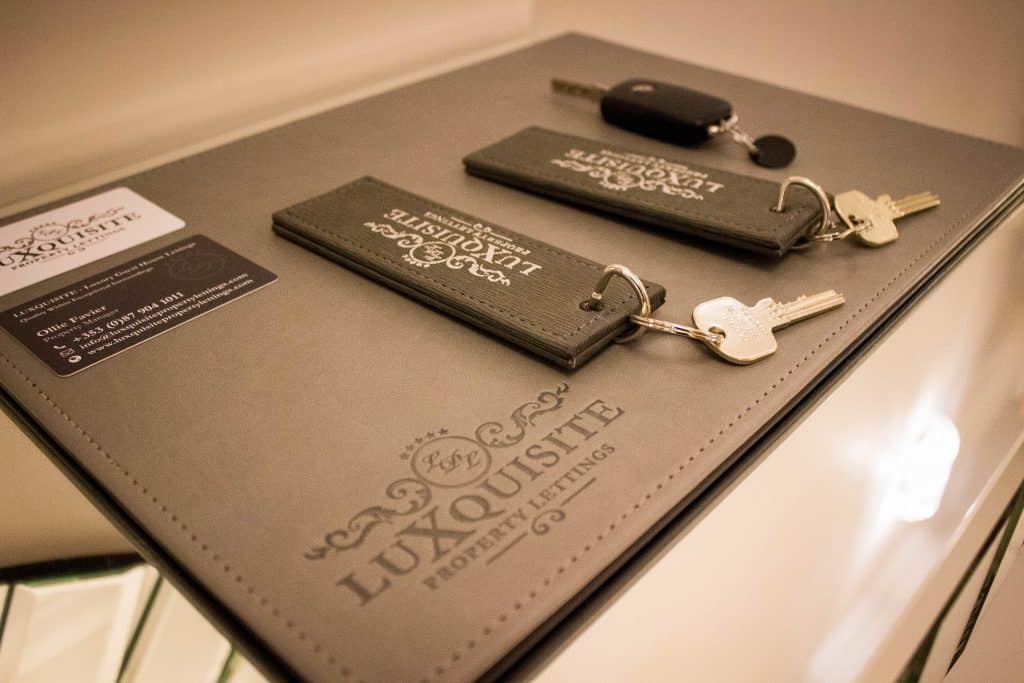 Have you ever stayed in a smart home? I'm going to assume not because I don't feel like they're super common. Imagine walking in your front door, pressing a single button and the house coming to life. The lights turn on, the music plays, the blinds open and the TV comes on. How amazing is that?! I won't lie, the house actually outsmarted me a few times.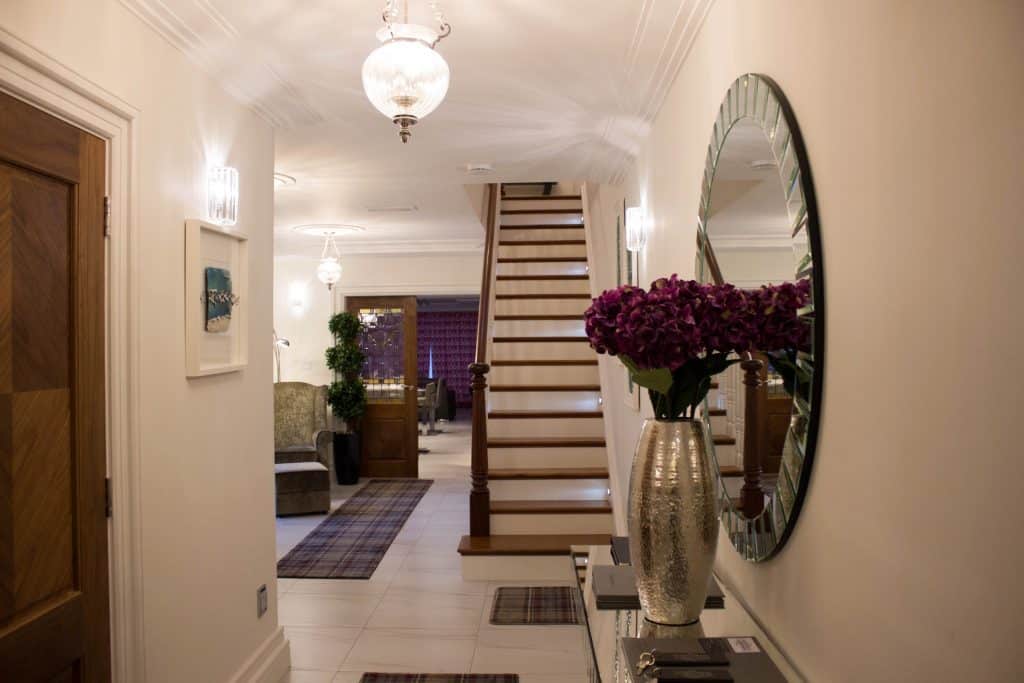 First Floor
After turning on the house (I still can't get over that!), you can explore all the different rooms. On the first level, you'll find all the common areas. The first room is this amazing TV and theater room. Fancy staying in and watching a movie or just need a room to yourself? This is the perfect spot!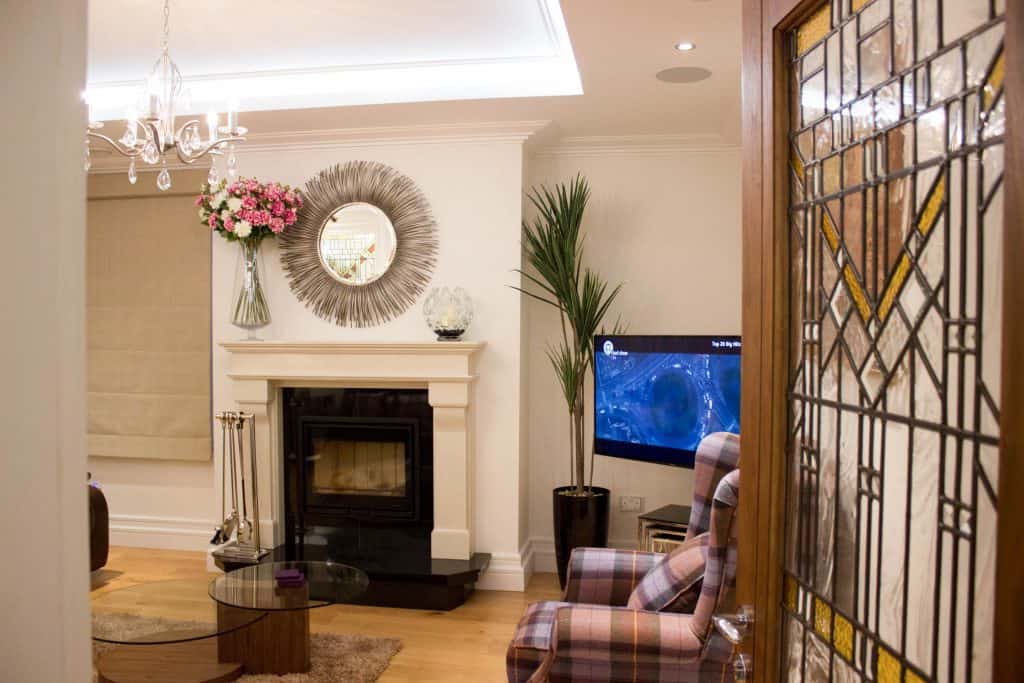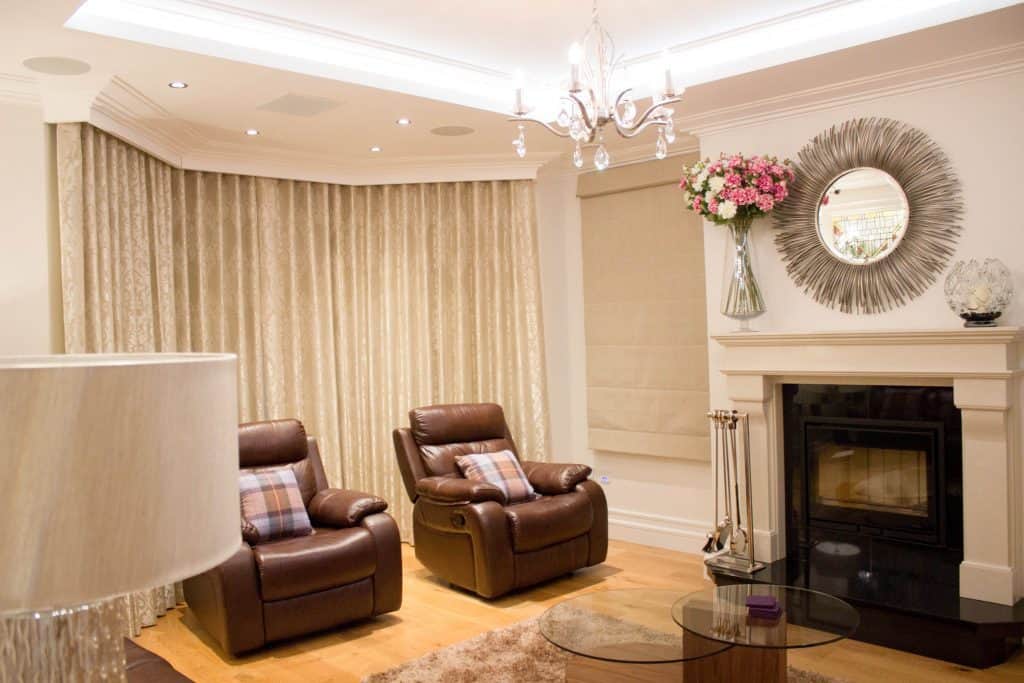 Next, you'll find this small sitting area with a small patio area right outside the sliding doors. I don't know about you but that looks like the perfect reading chair.
Right by this small sitting area is a full bathroom with a shower (not too common for a main floor) and a full-service laundry room with plenty of space for folding and hanging clothes.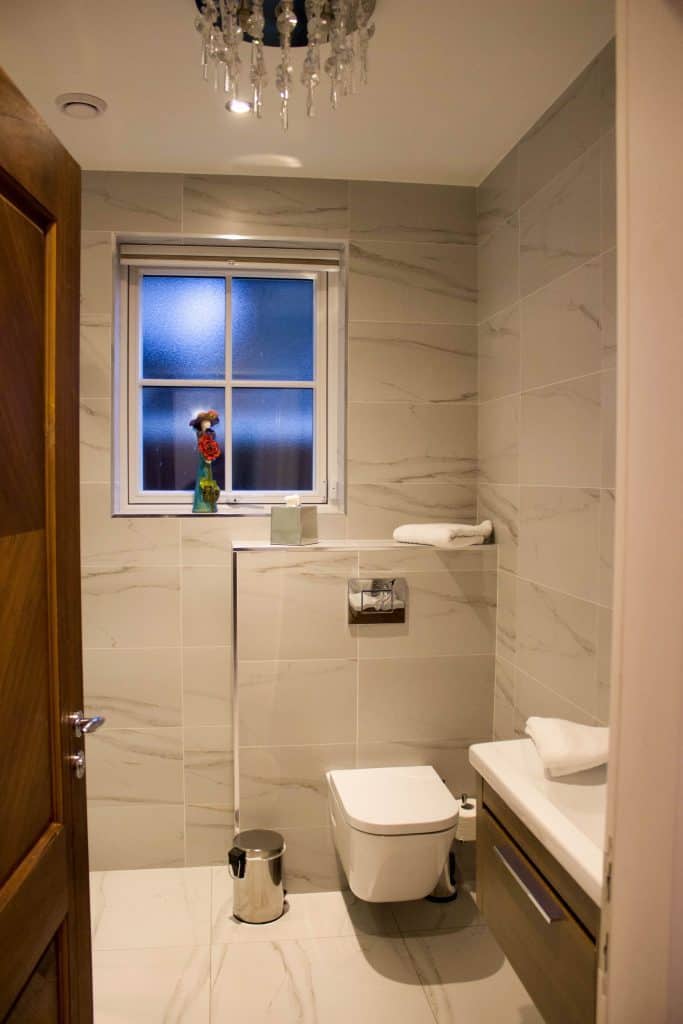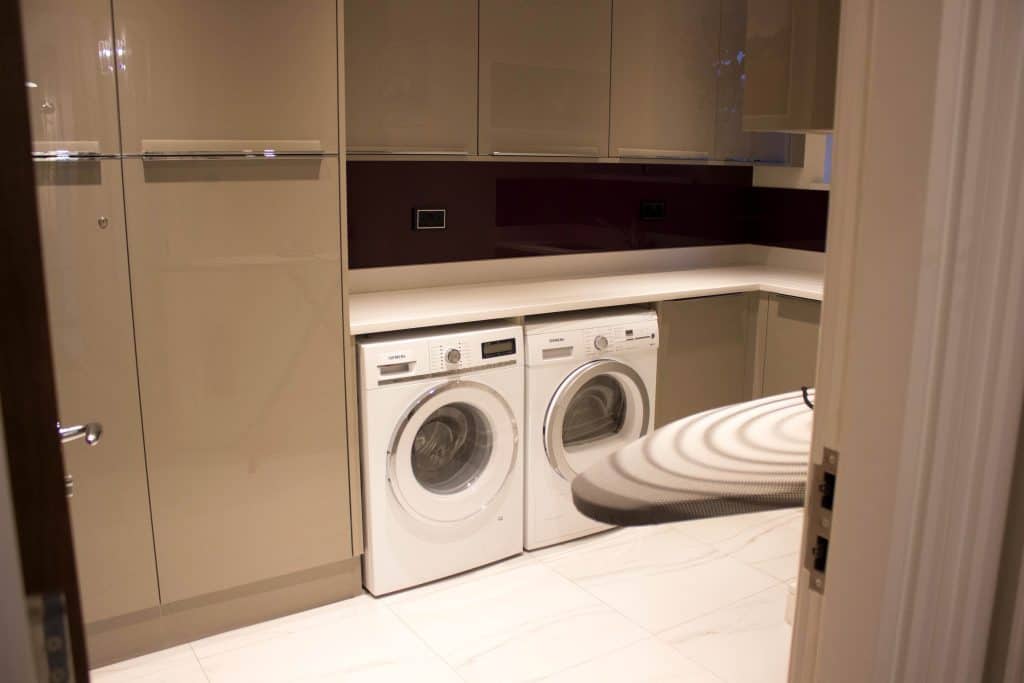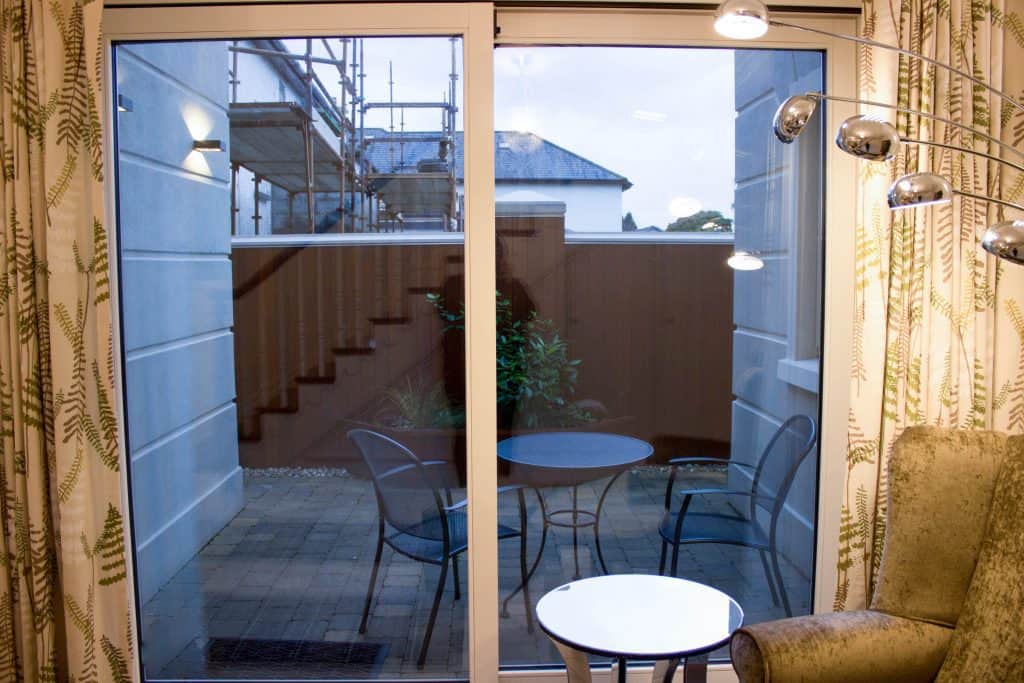 Next, you'll step into this huge kitchen, dining and living room. The open space concept is really lovely. You can be cooking dinner while still being a part of the party. The large dining table is perfect for hosting a dinner party.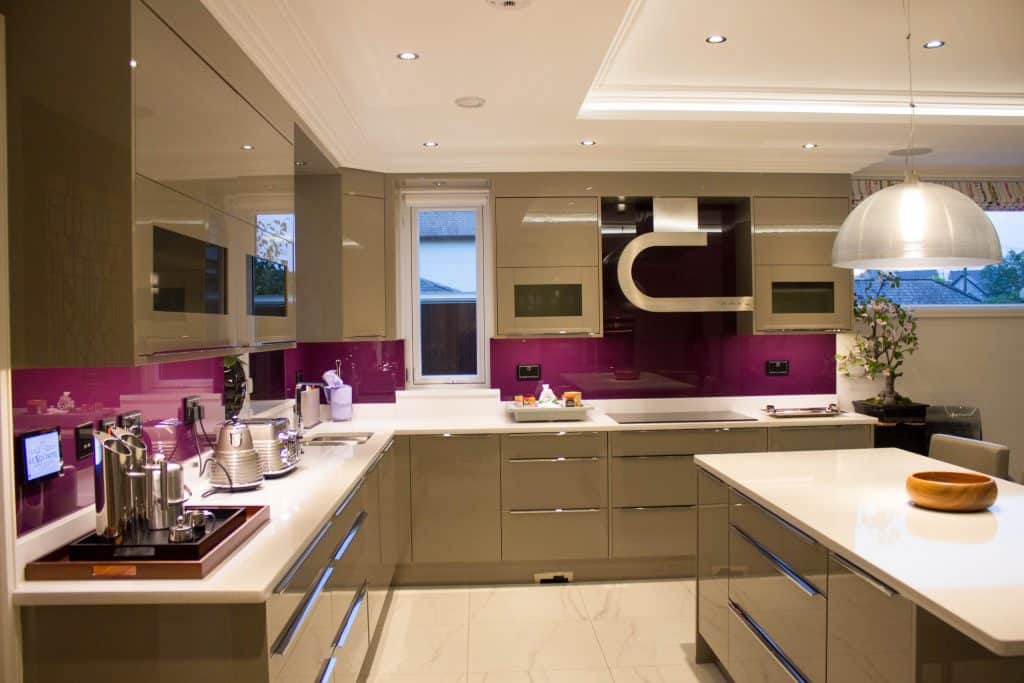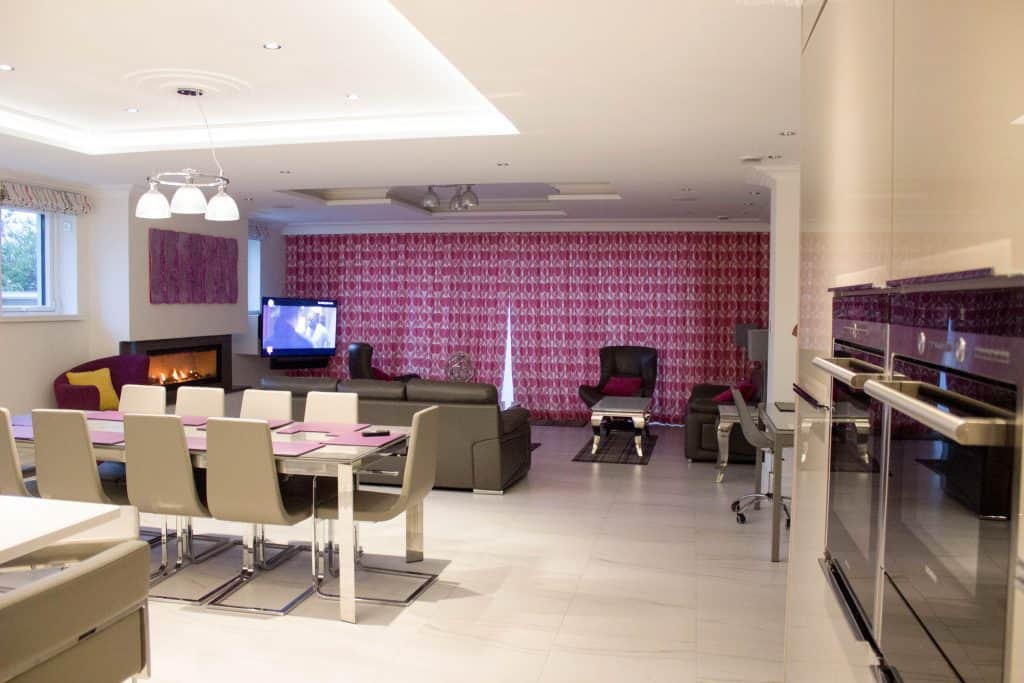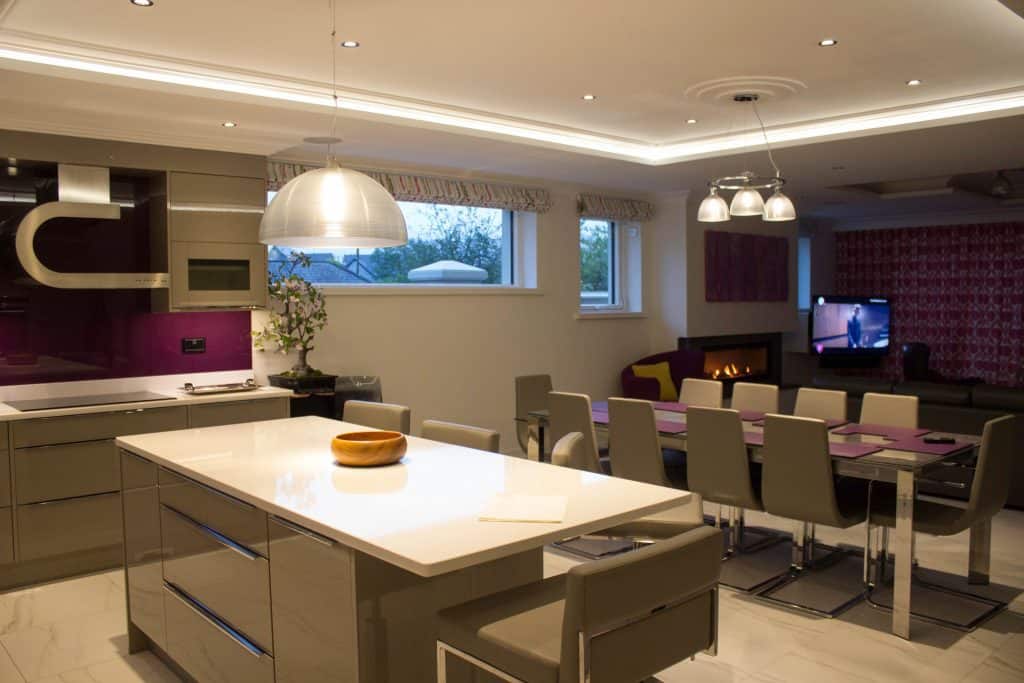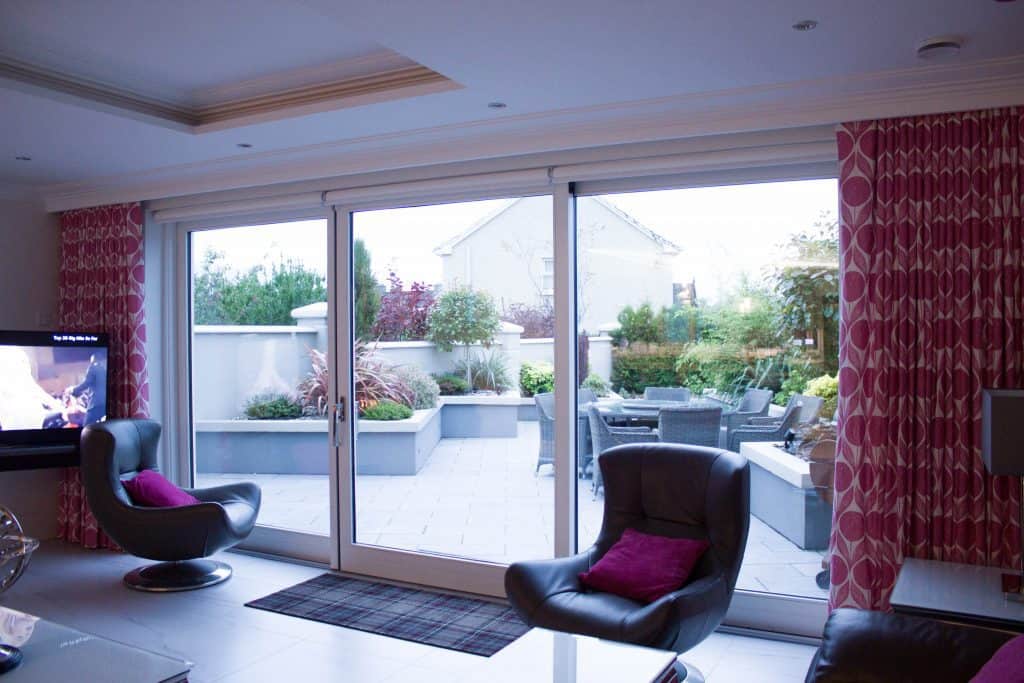 Outside the main living area, you'll find a large patio space. This would be great for those non-rainy evenings. Have a little cookout with this nice Green Egg (a really fancy grill!) and just hang out with friends.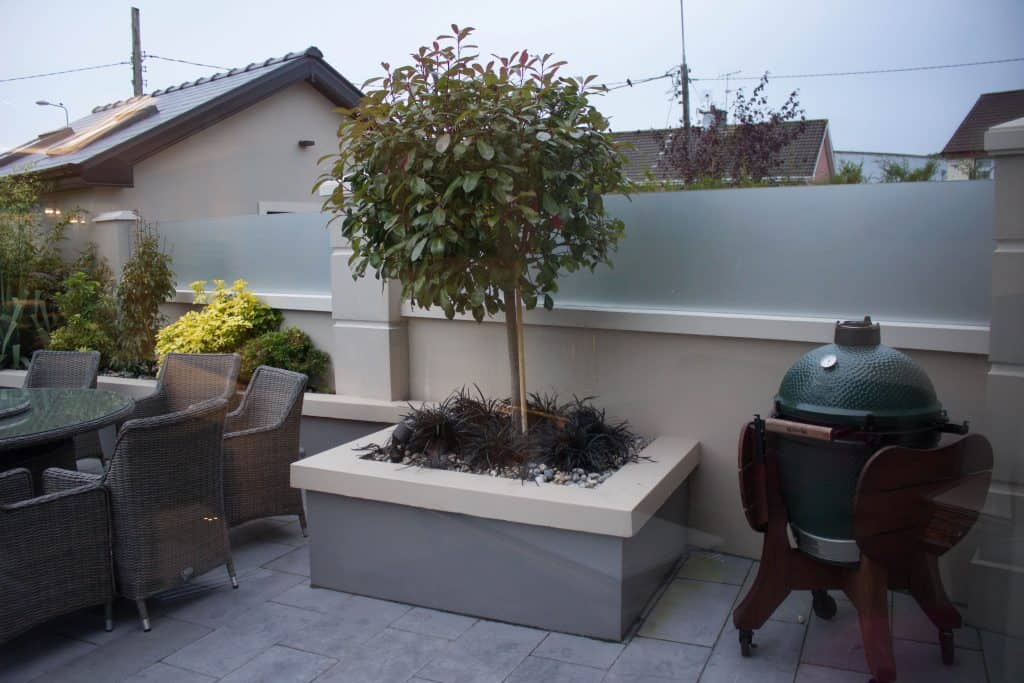 Second Floor
On the second level, you'll find four bedrooms – the master suite with a huge walk-in closet and attached bathroom, another suite with attached bathroom and two side-by-side bedrooms with a shared bathroom with its very own jacuzzi bathtub.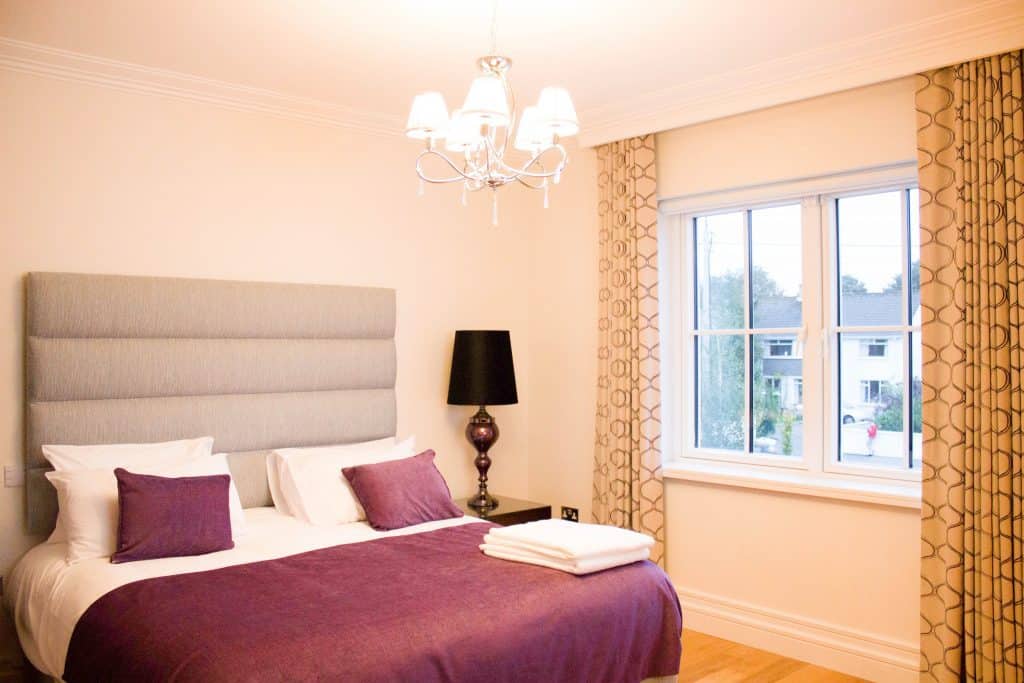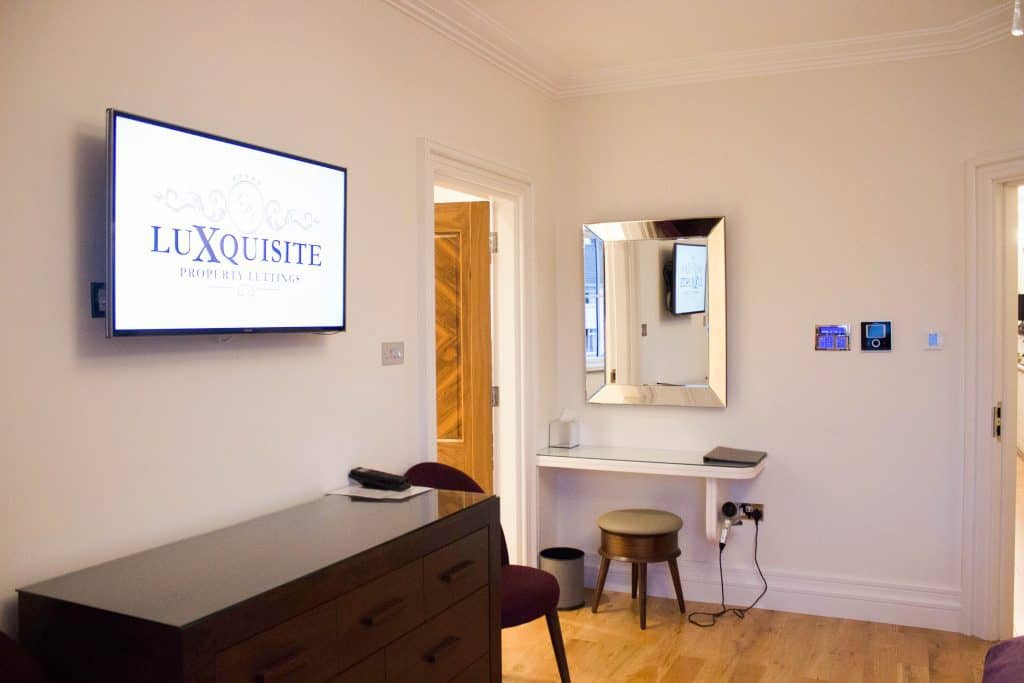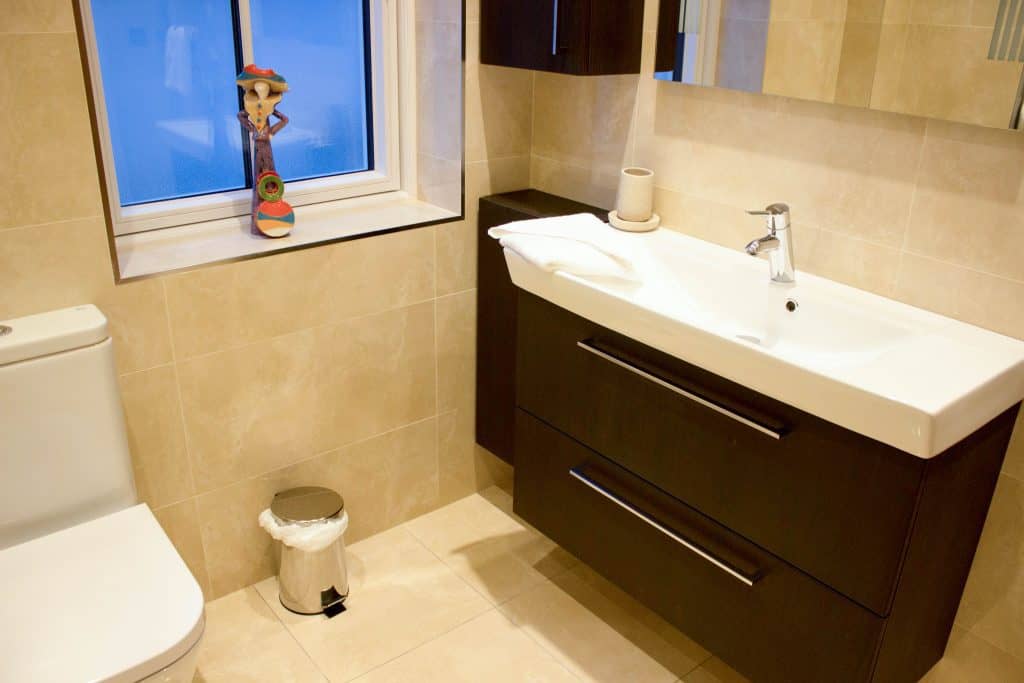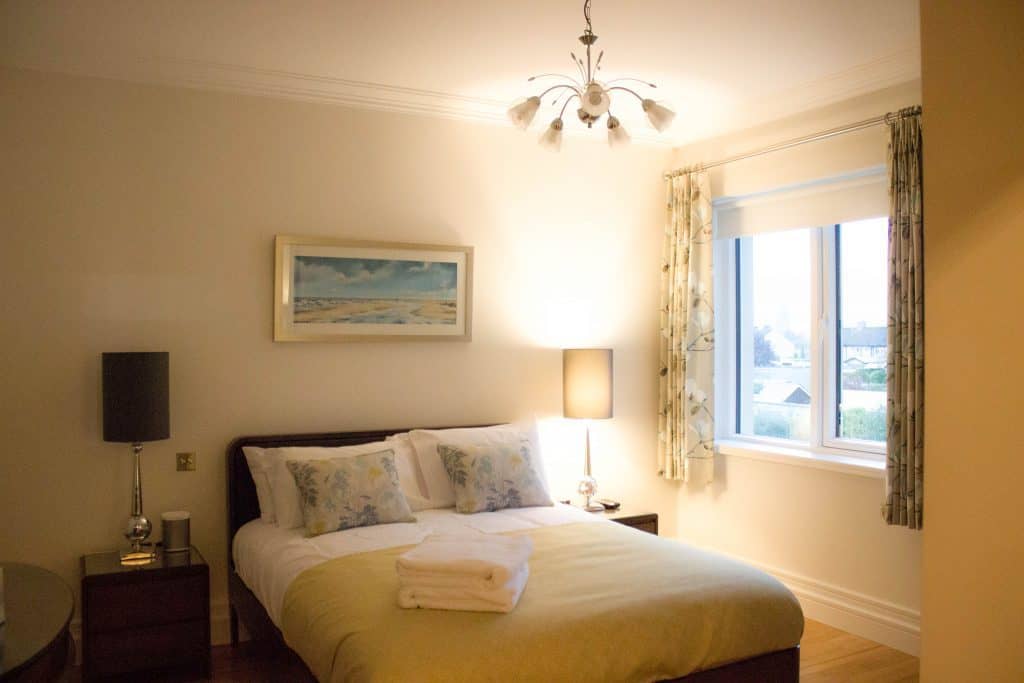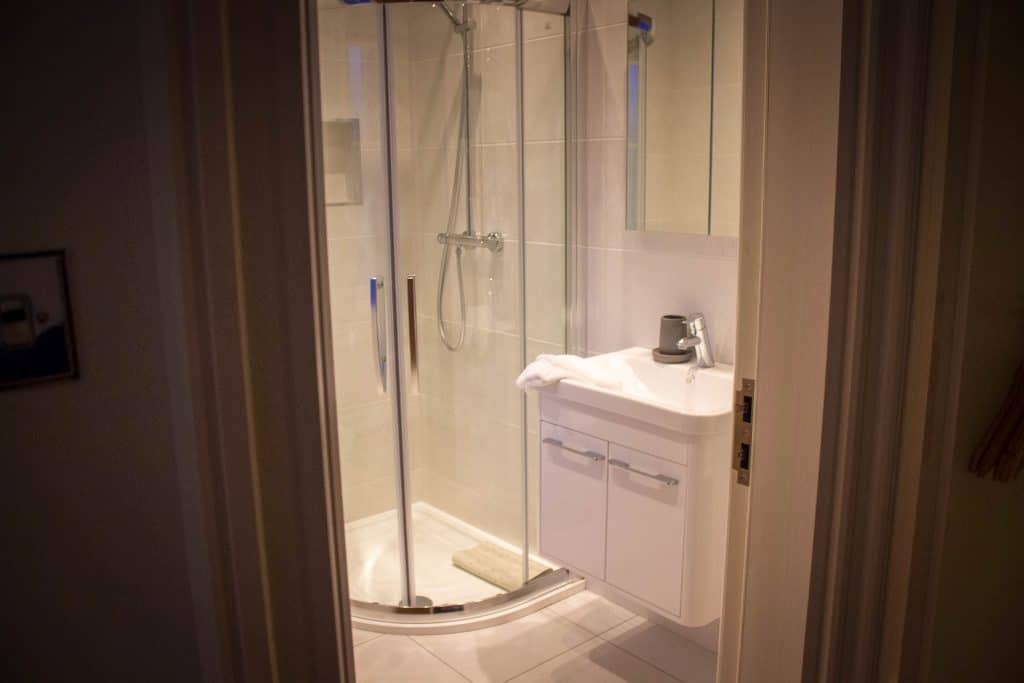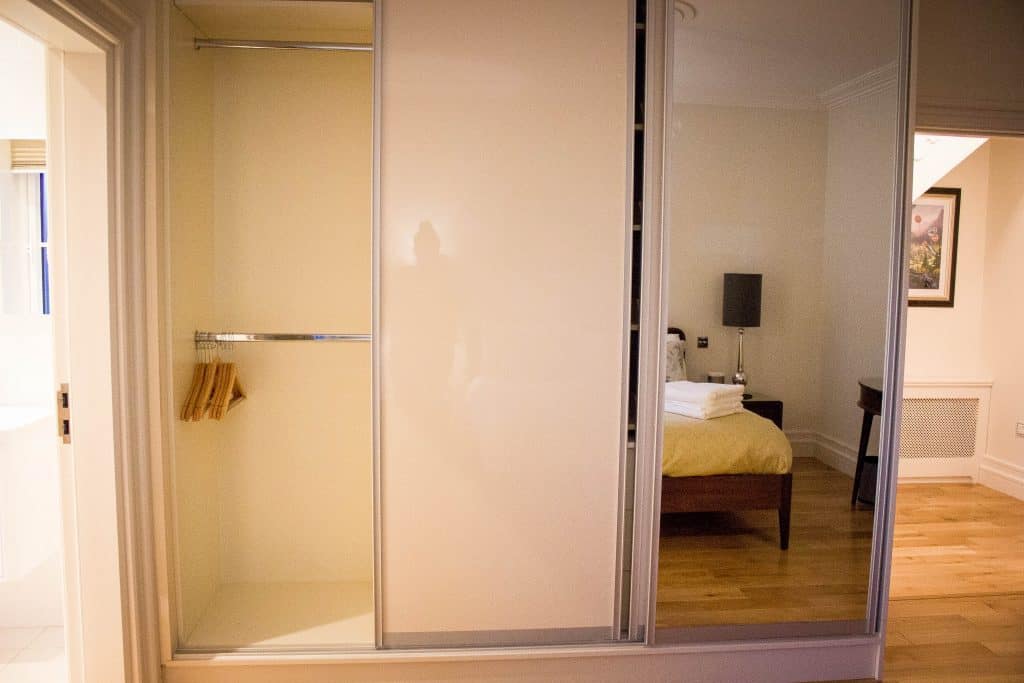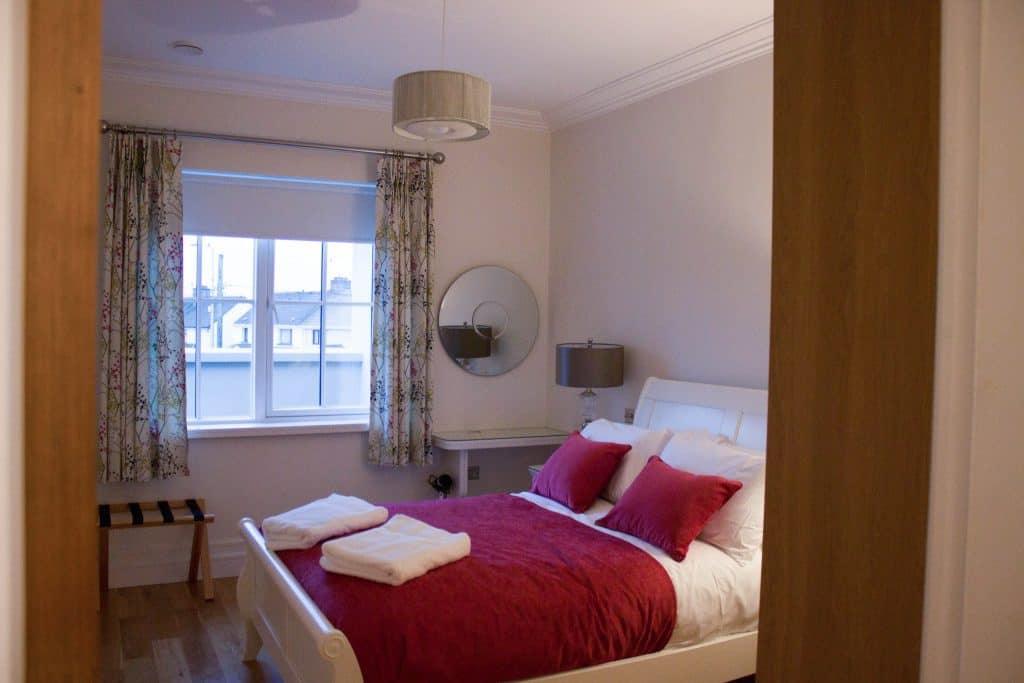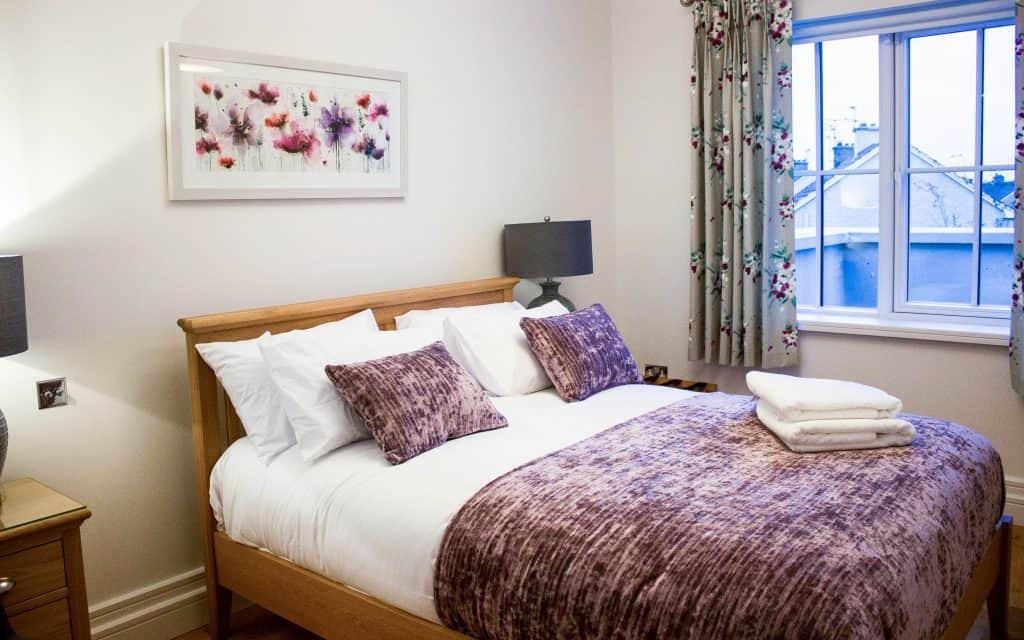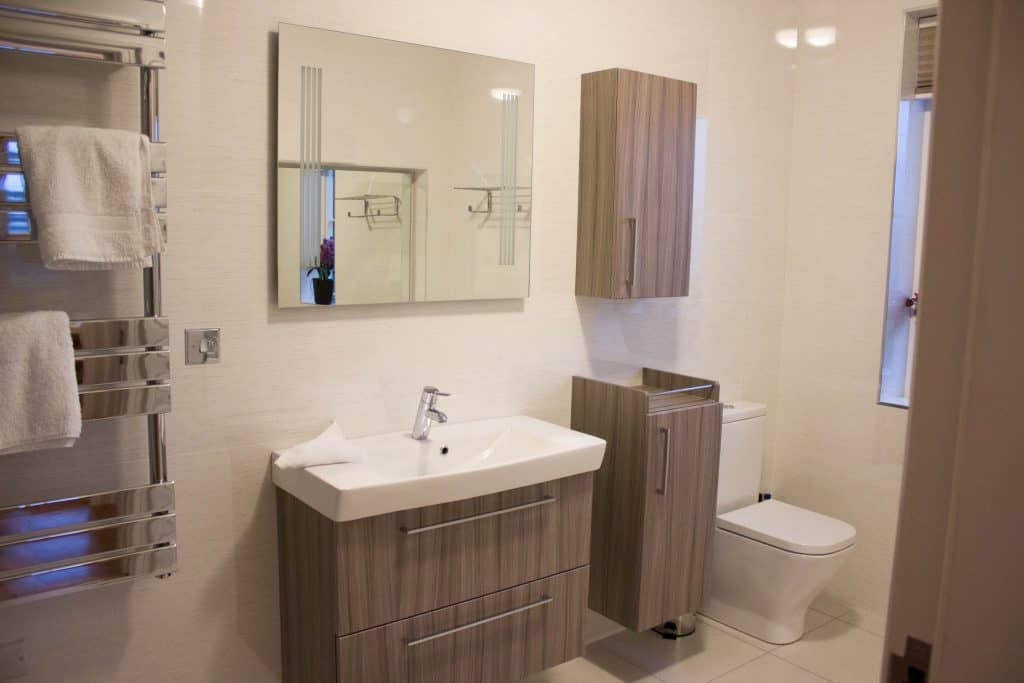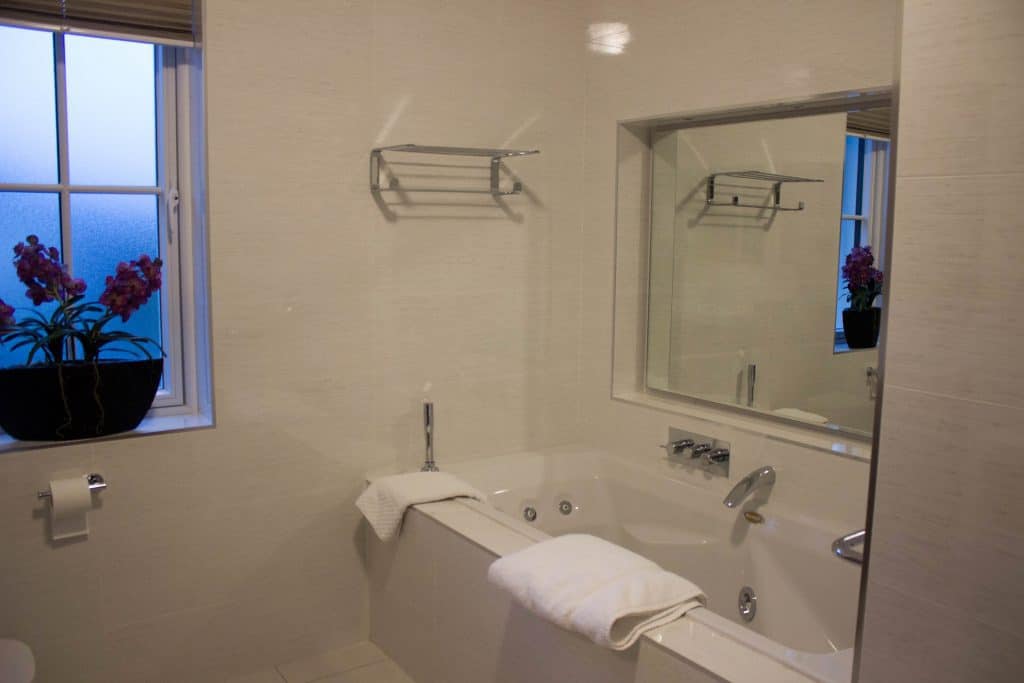 Third Floor
On the third level, there is another bedroom with a double and single bed. As you can see each room comes equipped with a TV as well.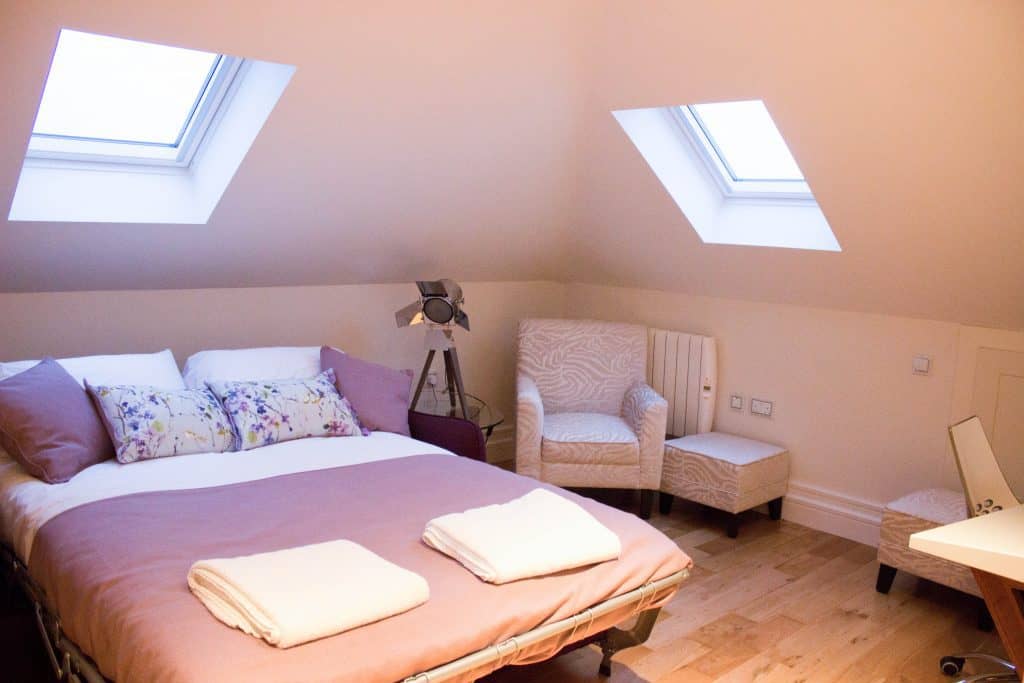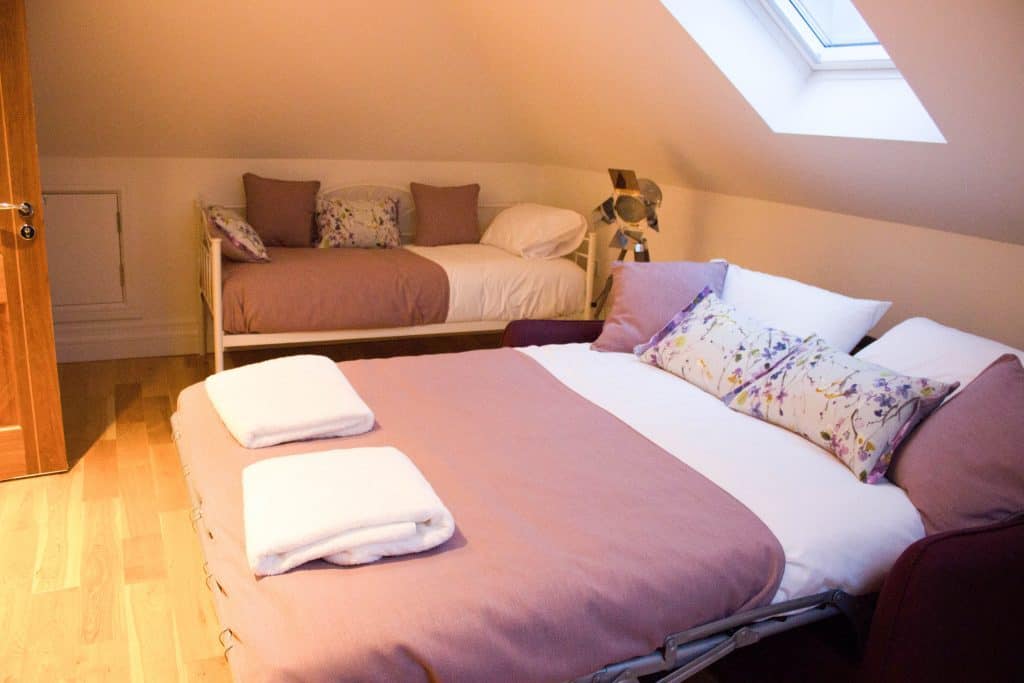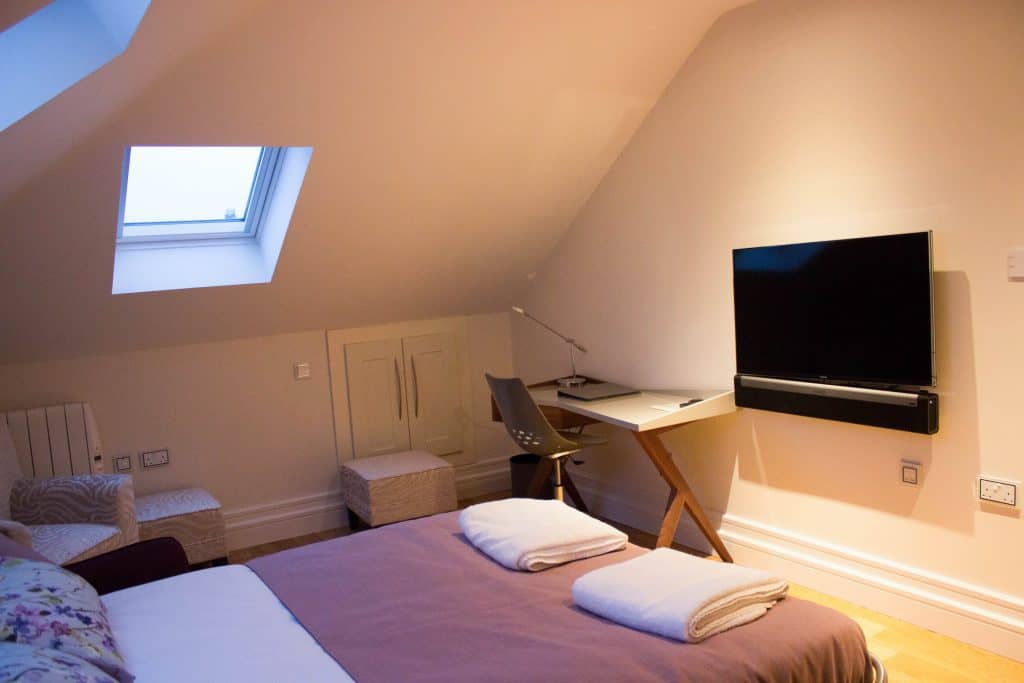 ---
[clickToTweet tweet="Check out this luxury smarthome rental in Killarney, Ireland! Don't miss out on the best place to stay! #travel #ttot" quote="Let everyone know about this great accommodation option in Killarney!"]
---
The Property // The Belmont
The house we stayed in is called 'The Belmont' which I found pretty cool because Belmont is a well-known name in Nashville and one of the many universities is Belmont University. It is connected to the neighboring rental – the Charleston. There is also a third rental that Luxquisite has called the Rockport.
The Belmont – (Sleeps 11 – 5 Bedrooms & 4 Bathrooms)
The Charleston – (Sleeps 13 – 6 Bedrooms & 5 Bathrooms)
The Rockport – (Sleeps 11 – 5 Bedrooms & 5 Bathrooms)
As you can see they all are wonderful choices for a large family or group of friends traveling together. You have plenty of space without feeling like you're being crowded by 10 other people.
The price ranges between 300-550 euros per night (two-night minimum) and this may initially seem a bit steep. However, if you split this with several family members or friends, this can be just as affordable as a night in a hostel! Imagine staying in a luxury smart home for the same price as a hostel. Not that there is anything wrong with hostels.
The property manager, Ollie Favier, is absolutely amazing to work with as well. He's easy to get ahold of should the house outsmart you and you have a question and he's extremely knowledgeable about the are and has loads of advice to give.
---
Overview
When it comes down to it, this spot was one of my favorites on our entire three-week road trip around Ireland. With the endless amenities, luxurious space, cozy rooms, time with friends and a gracious host, I'll definitely be back at Luxquisite Property Lettings should I return to Killarney (which I hope to do!).
When deciding where to stay in Killarney, I would highly suggest giving Luxquisite a chance and staying there! While here, make sure to pop down to The Shire – a Lord of the Rings themed bar that is also owned by Ollie.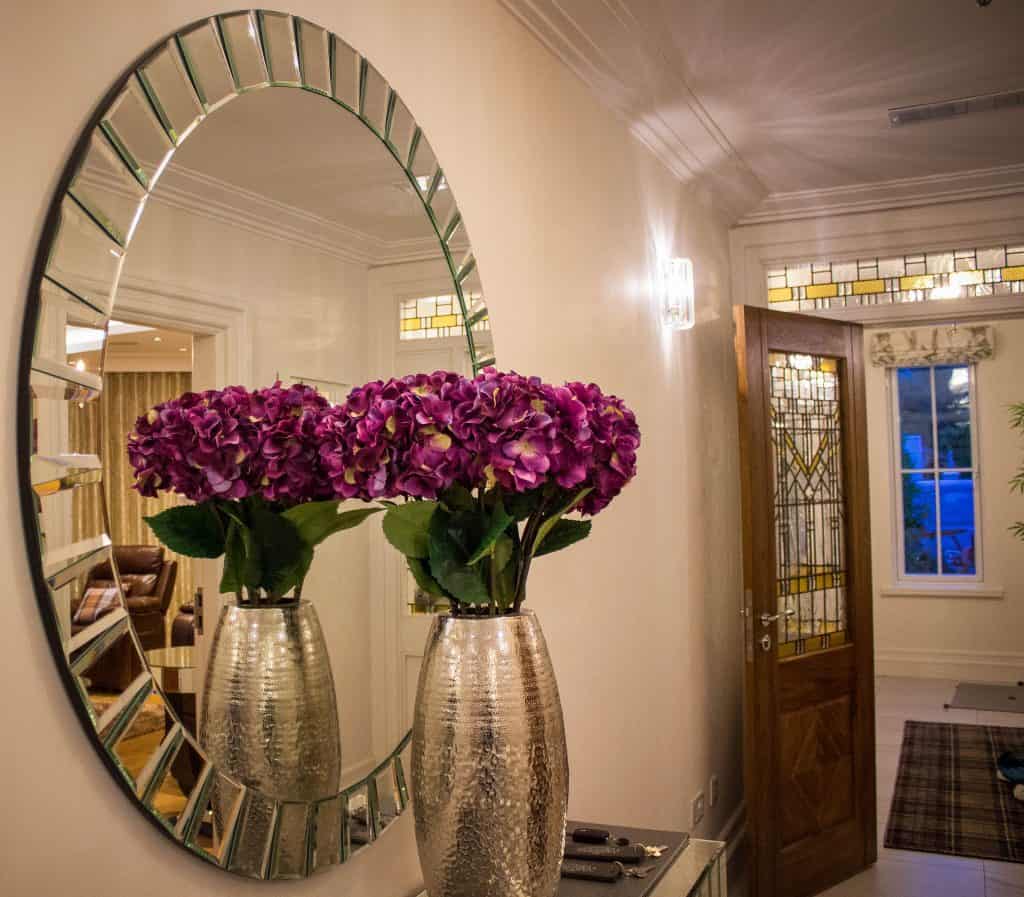 ---
What to Pack for Killarney
Raincoat (yep, it's not just something people say – it can rain at any moment!)
Travel Umbrella (while I didn't bring an umbrella and was too stubborn to buy one, I'd recommend it)
Pacsafe Cross Body Purse (I love my Pacsafe products and would highly recommend using them when traveling)
Comfortable Shoes (my feet tend to hurt pretty easily and these are the best shoes I've had in a while for walking a lot)
Have you ever been to Killarney?? Tell me in the comments below ↓↓↓
Ready to book The Belmont? Read accommodation reviews here or book here.
Looking for a guidebook on Ireland? Here ya go!
What else have I written? You can find more Ireland posts here and Killarney posts here.
Like this post? Have Questions? Hit me up on Facebook | Twitter | Instagram | Pinterest | Email
↓↓↓ PIN IT ↓↓↓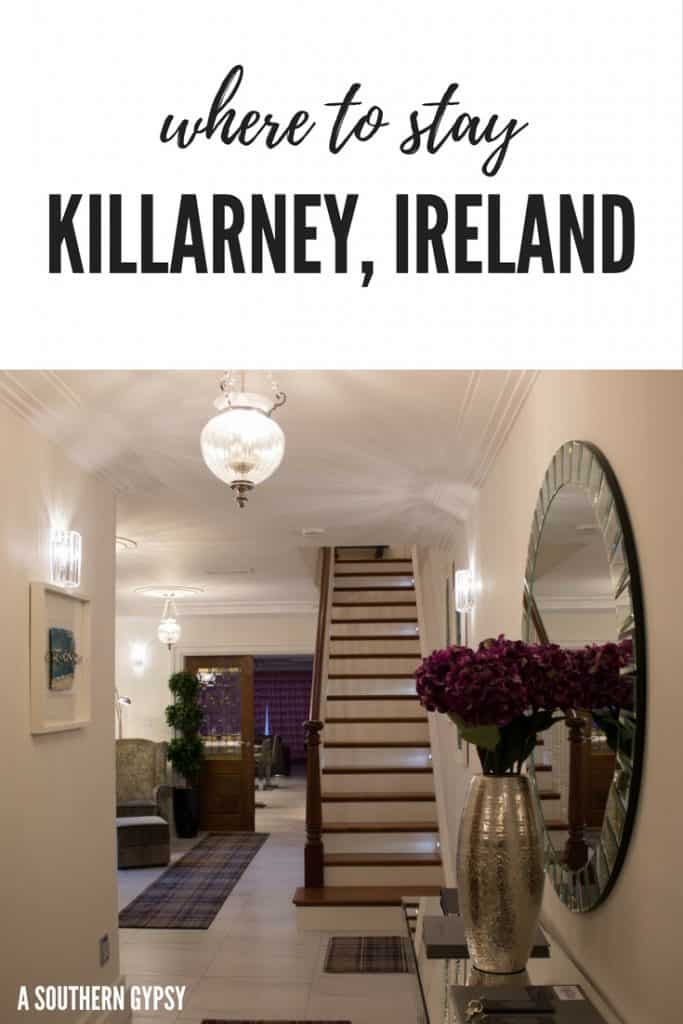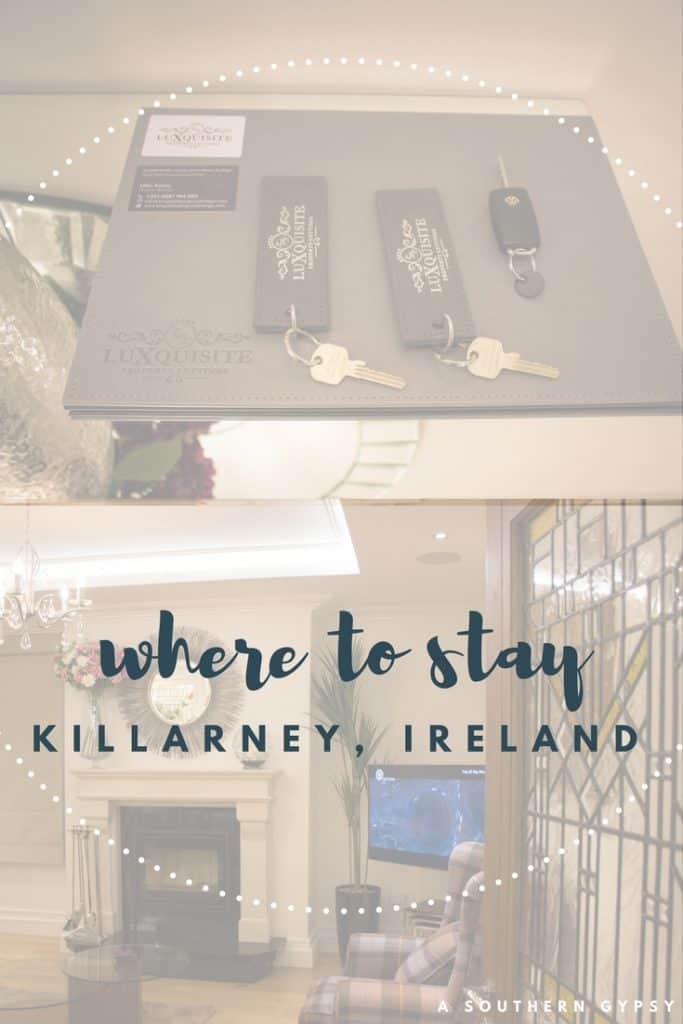 Thank you to Luxquisite Property Lettings for hosting part of my stay in Killarney. As always, all opinions are my own and I will never promote something I don't personally use and believe in, regardless of who foots the bill.
Also, some of the above are affiliate links and I will earn a very small percentage of the sale if you purchase through them at no extra cost to you. Thanks for supporting A Southern Gypsy!
Latest posts by Ashley Hubbard
(see all)