This post may contain affiliate links, meaning if you book or buy something through one of these links, I may earn a small commission (at no extra cost to you!). Please see my disclosure.
Before heading to Ireland and up until we arrived in Dingle, I heard from many folks that Dingle is quite possibly their favorite spot in Ireland. Even our Airbnb hosts in Limerick said that the Dingle peninsula is their favorite spot in Ireland. However, maybe you've never heard of Dingle? It is one of the most charming towns I've been to and definitely one of the most charming in all of Ireland and surrounding it is some of the best scenery in all of Ireland. One of the first things to think about before visiting Dingle is figuring out where to stay in Dingle and luckily, I've got you covered!
The Dingle peninsula is one area I would absolutely insist you visit on your road trip in Ireland. Before heading to our accommodation for the night, Milltown House, we drove around the Dingle peninsula via the Slea Head route where we were able to experience stunning seaside cliffs, sharp and somewhat scary turns, Star Wars film sites, untouched land and all the signs in this area are still only in Gaelic which gave it a true authenticity.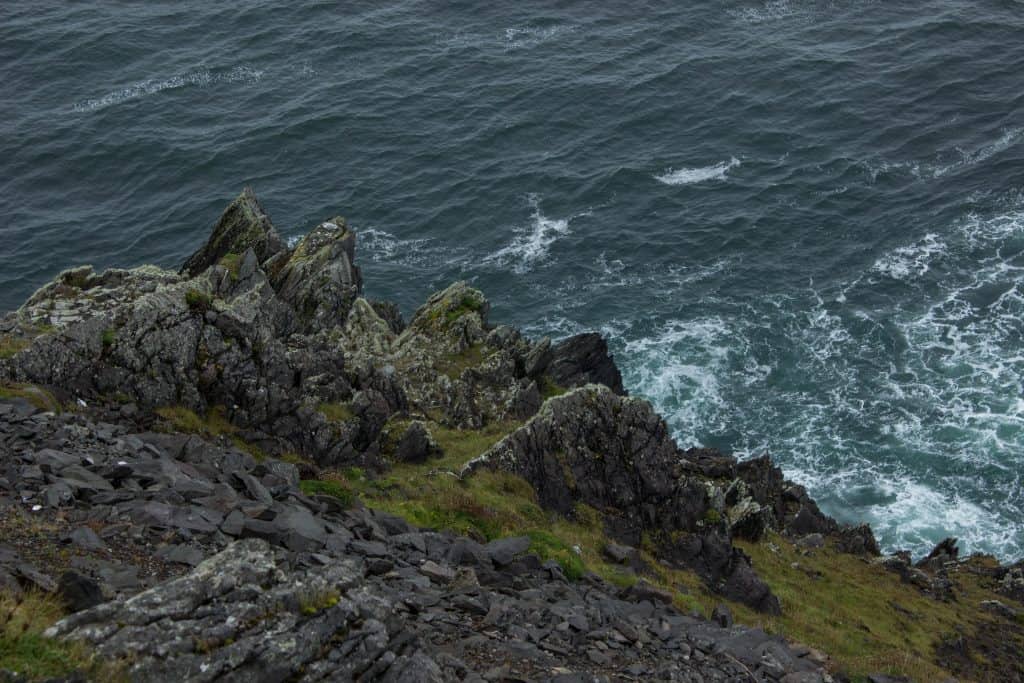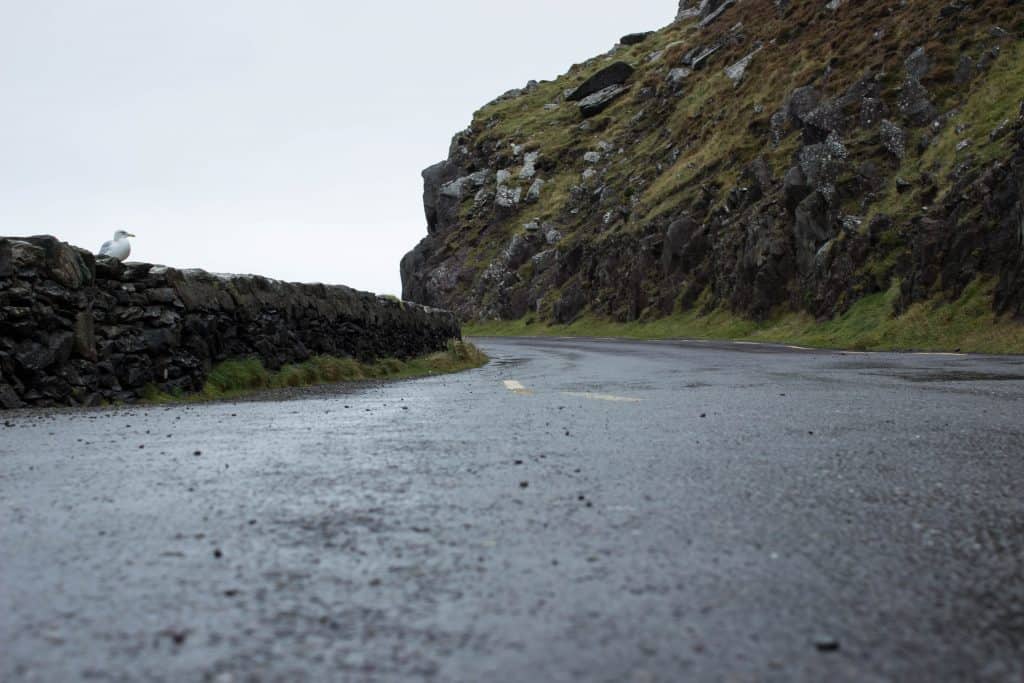 After arriving in Dingle, we headed to go on our tour to see Fungie the Dolphin – a local dolphin that has made the town of Dingle home for decades and is beloved by locals and visitors alike. Unfortunately, the weather was not on our side this day and we had to give up any chance of seeing Fungie. More reasons to return to Ireland! Instead, we wandered around town looking at shops, finding some vegan food and taking photos of this adorable, colorful town. I even saw Dolly Parton – okay, okay. I only saw her star.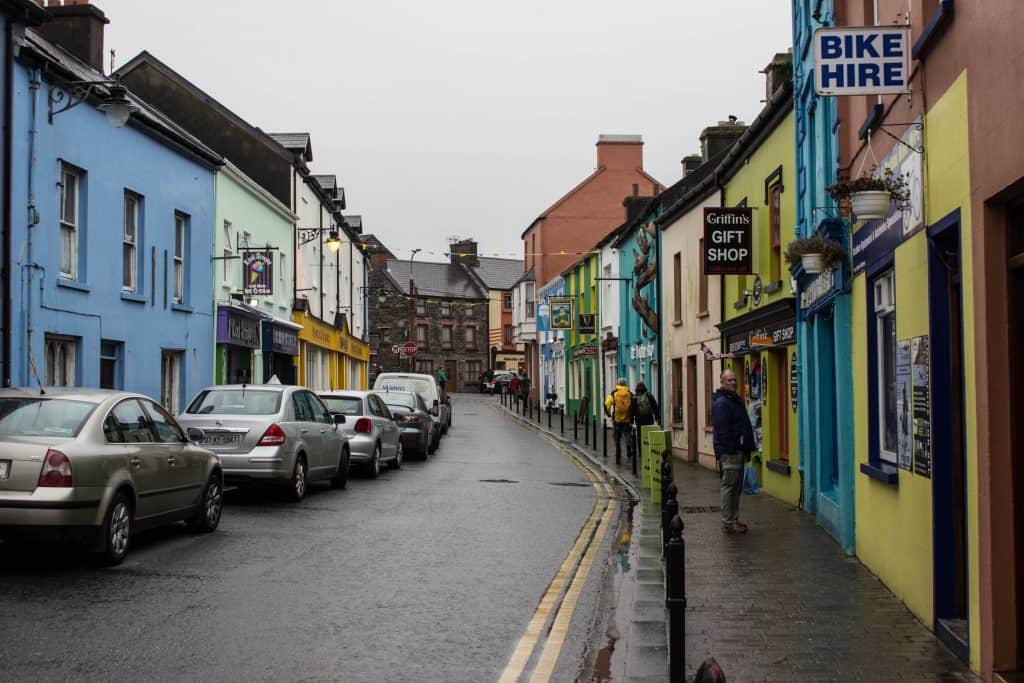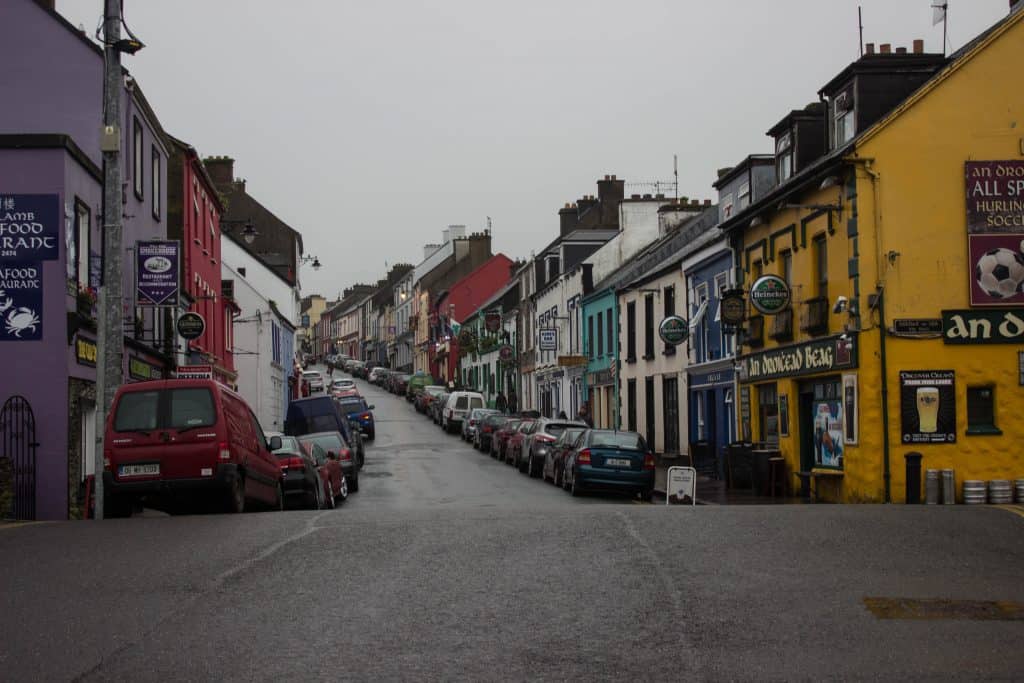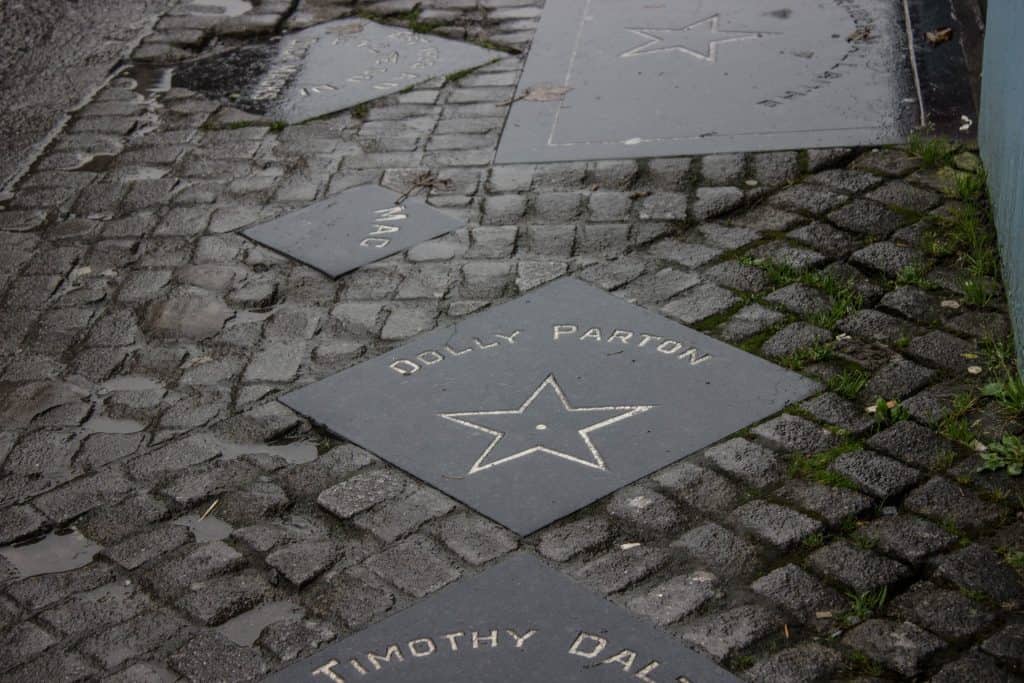 Where to Stay in Dingle
We checked into Milltown House and hunkered down for the evening because it was so cozy and charming and honestly, probably because of the two Irish Wolfhound residents. I actually have always wanted an Irish Wolfhound so this gave me a good glimpse of what it would be like to have one in the house and let me say – they are my kind of dog! Huge and completely lazy.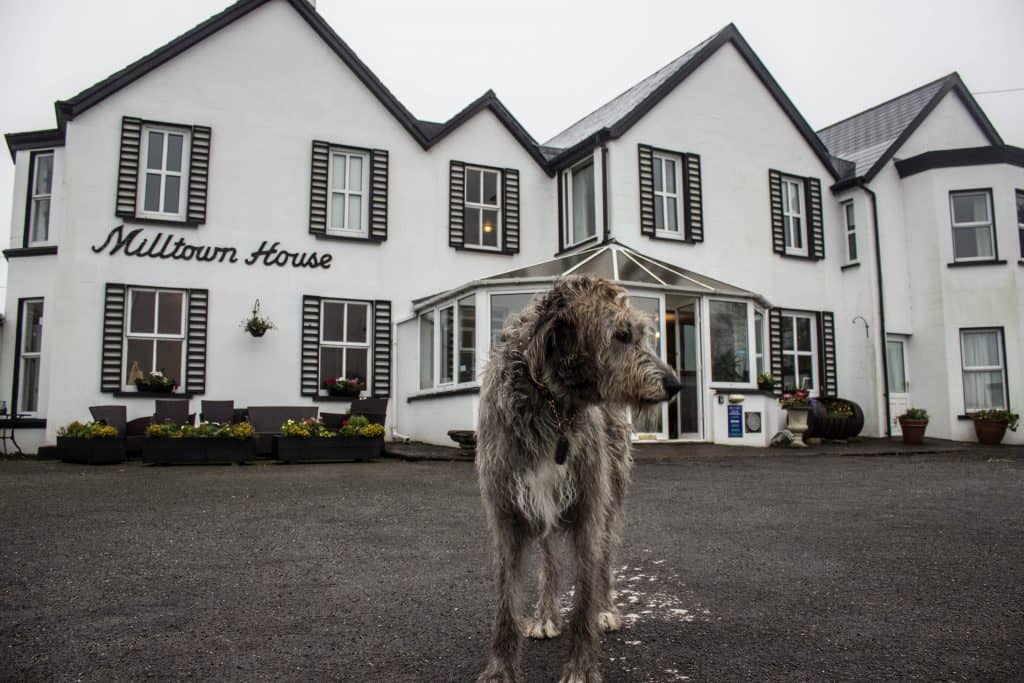 ---
Location
Milltown House sits on the edge of the bay in Dingle giving it a head-on view of the town and the waterfront and has plenty of parking for your rental car. We were immediately greeted by Seamus and Saoirse – the most adorable, shaggy, grey dogs I've ever seen. The staff also greeted us, showed us to our room and offered us a pint from the bar.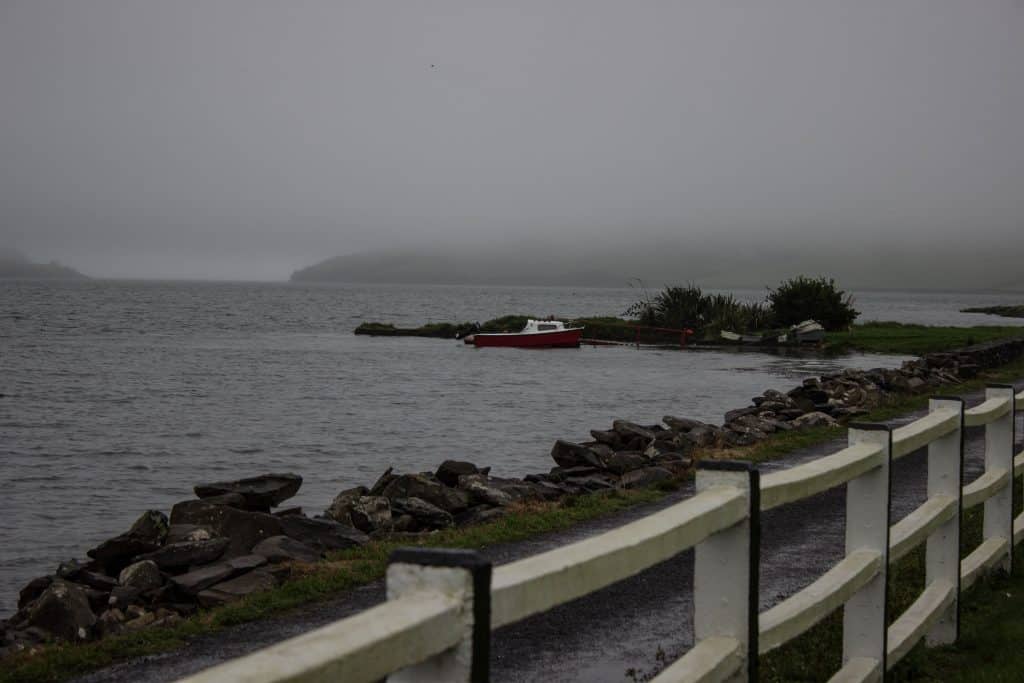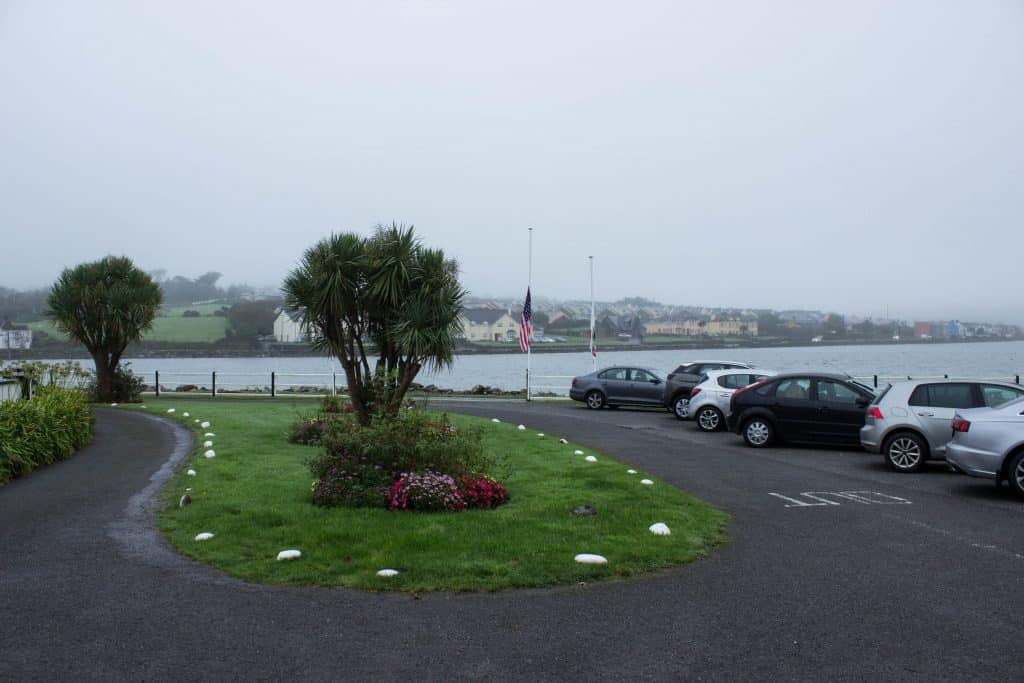 ---
Common Areas
There are plenty of areas that everyone is allowed to use whenever they want – as long as you like the company of Seamus and Saoirse. There was the main living room that you enter when you first walk in and this was the main camping ground for the dogs.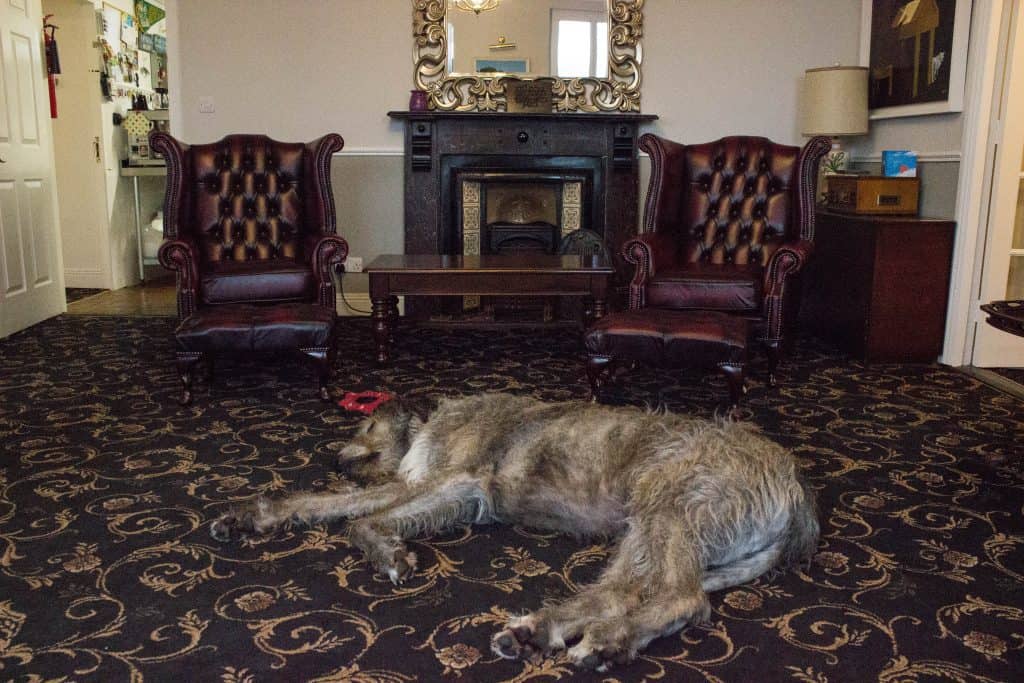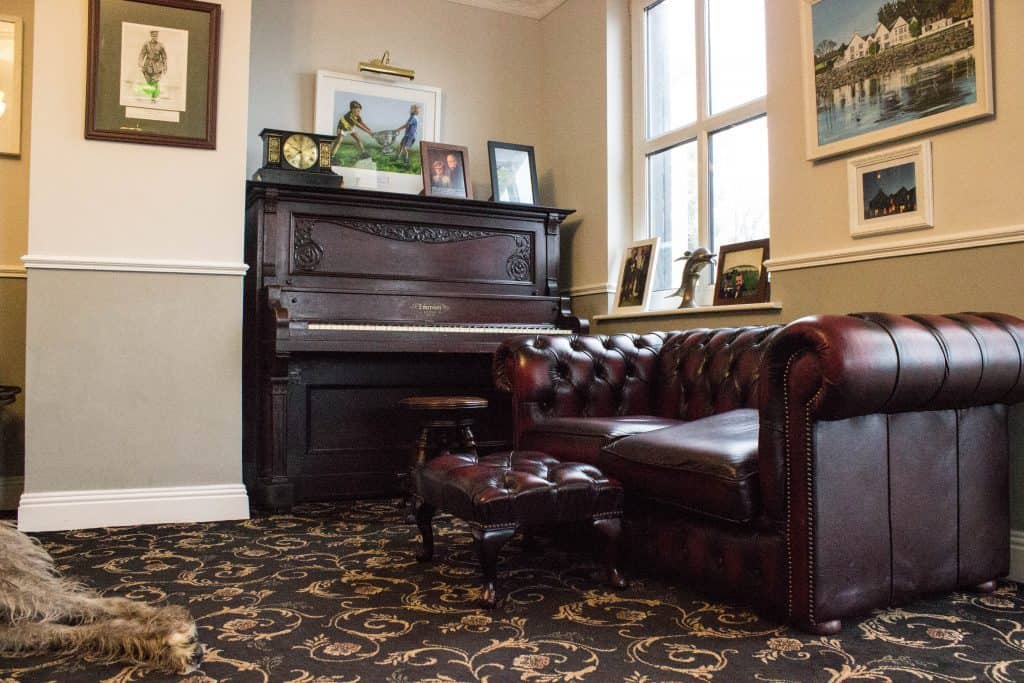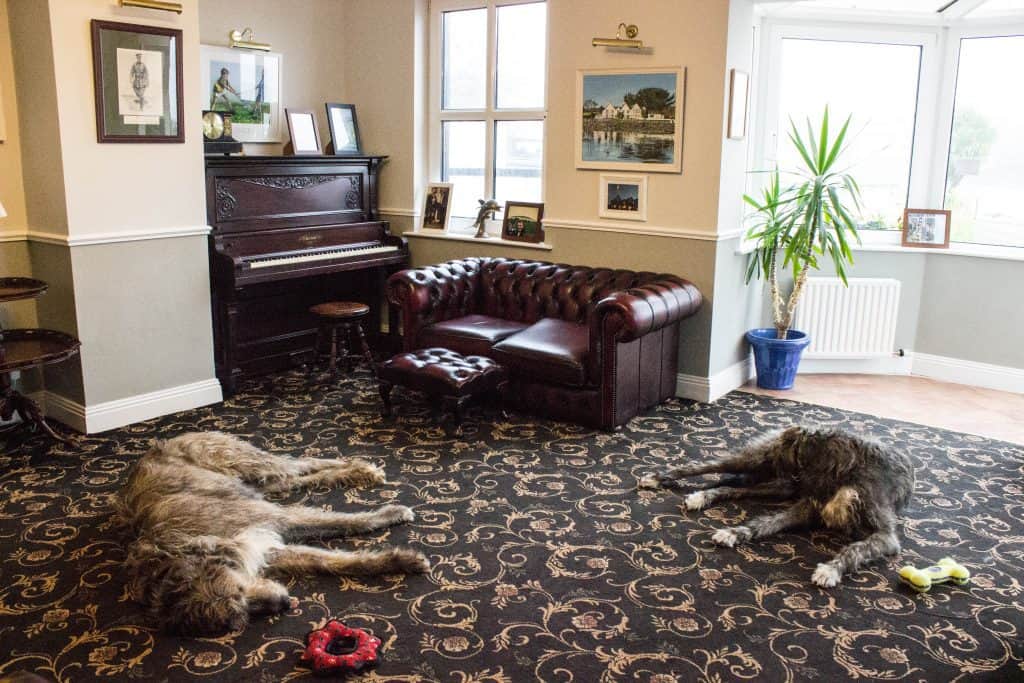 Next, there was a very comfortable and cozy sitting area with a fireplace and plenty of sitting space. We both got our laptops, some snacks and got to work for a few hours. It was the perfect place to relax and get some work done.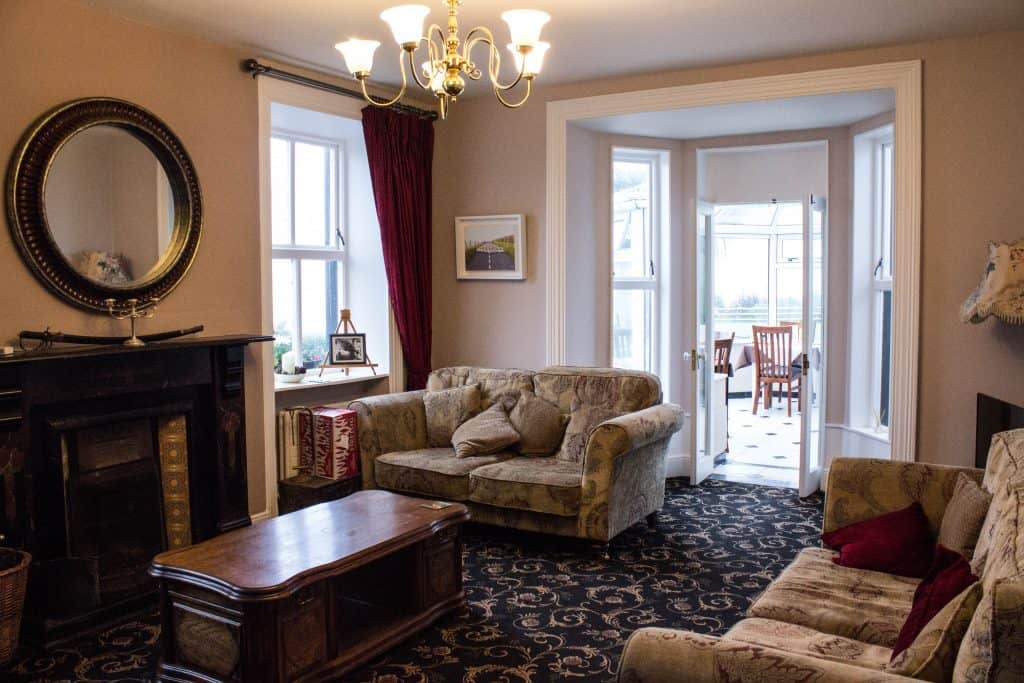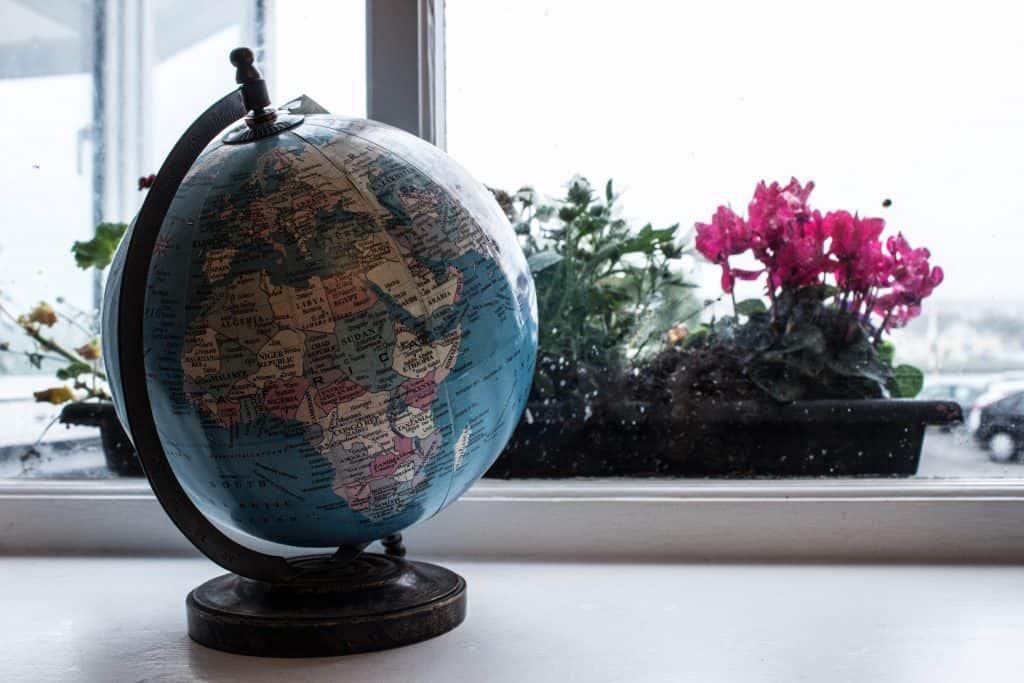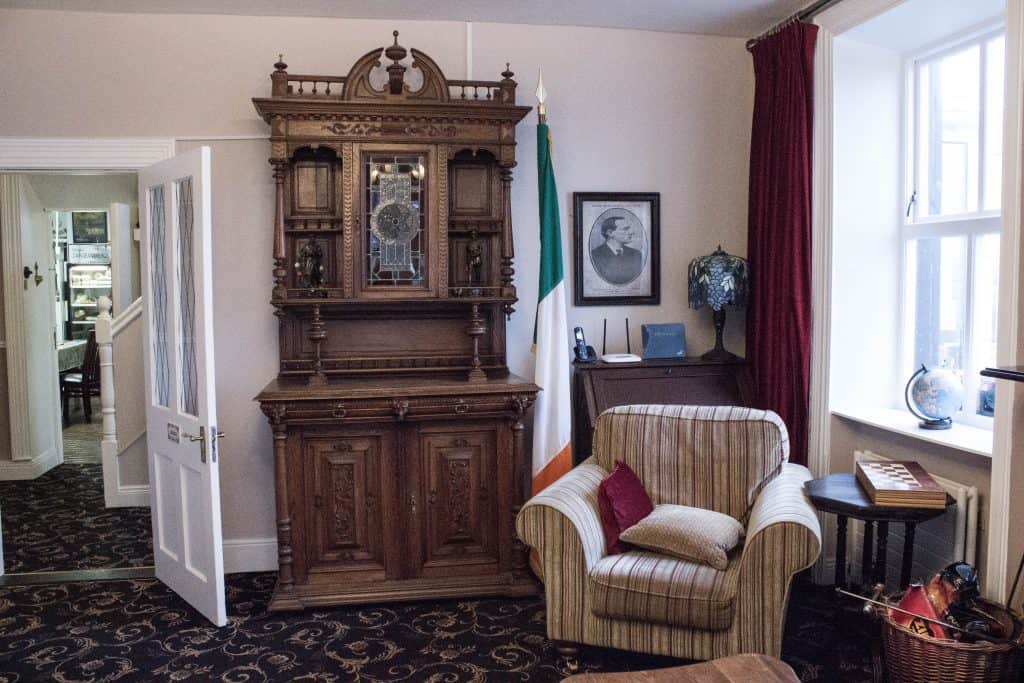 The next room is the dining room which also feels like a sunroom with its lovely glass roof. We had to leave super early the next day so we didn't get to partake in breakfast but I bet this room is a great way to start your day.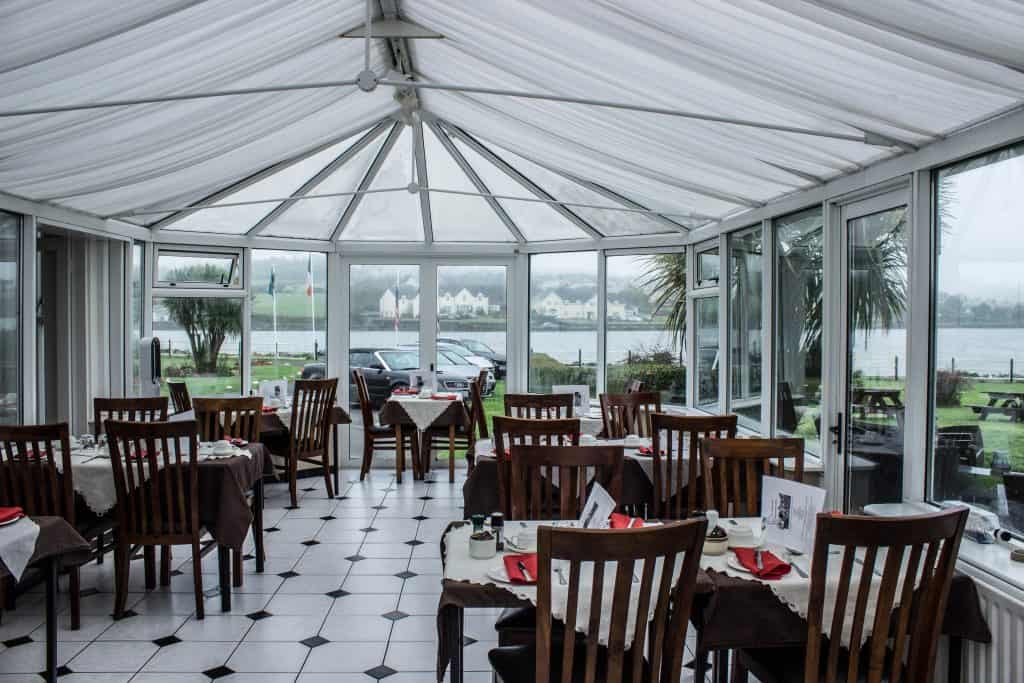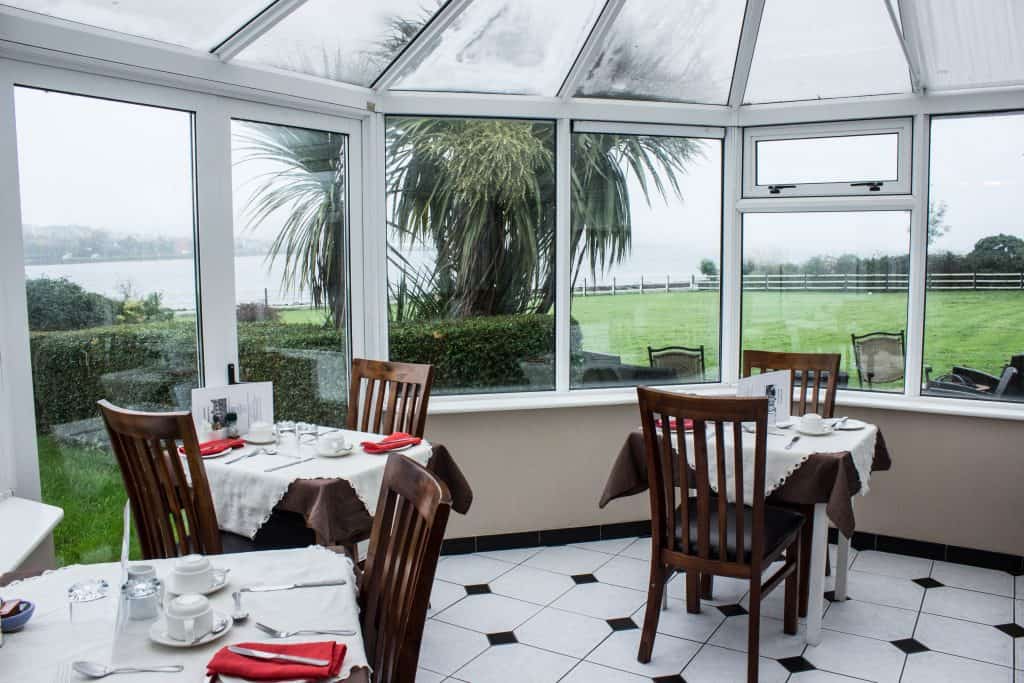 There is also a small bar and lounge area where you'll be able to get your favorite drink of choice.
---
The Room
Our room was downstairs (thank goodness -because my bag was starting to get heavy by now!) and was just near the main living area. The room came with two beds, a large antique armoire, a small sitting area, fully equipped bathroom and a wonderful private patio outdoor area.
I really wish I had more time to truly enjoy the private patio area – it would be the perfect spot for a picnic!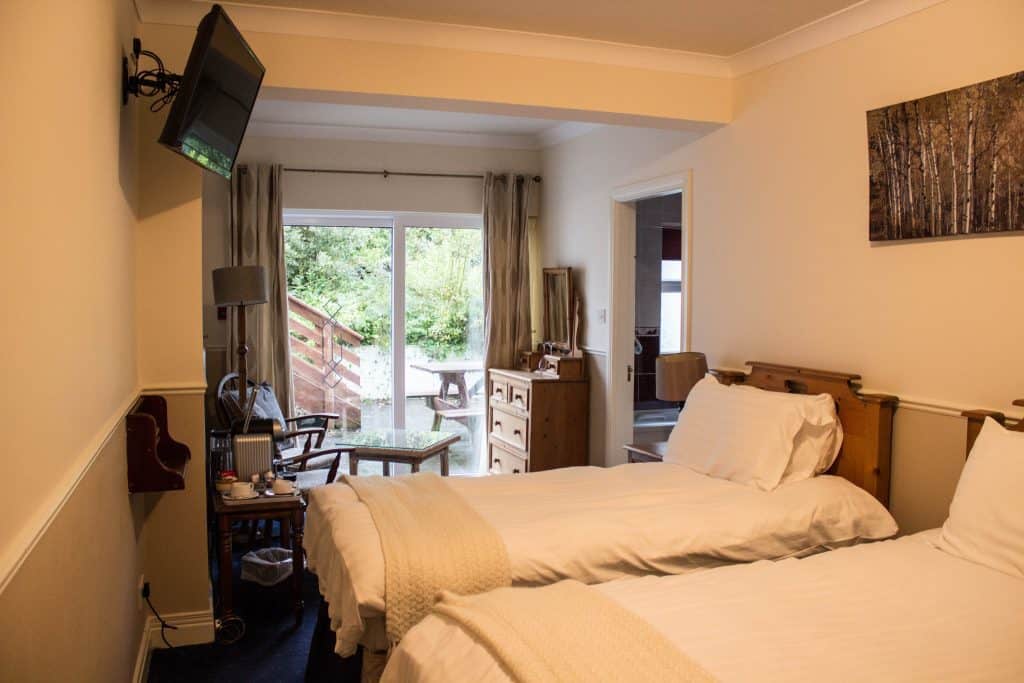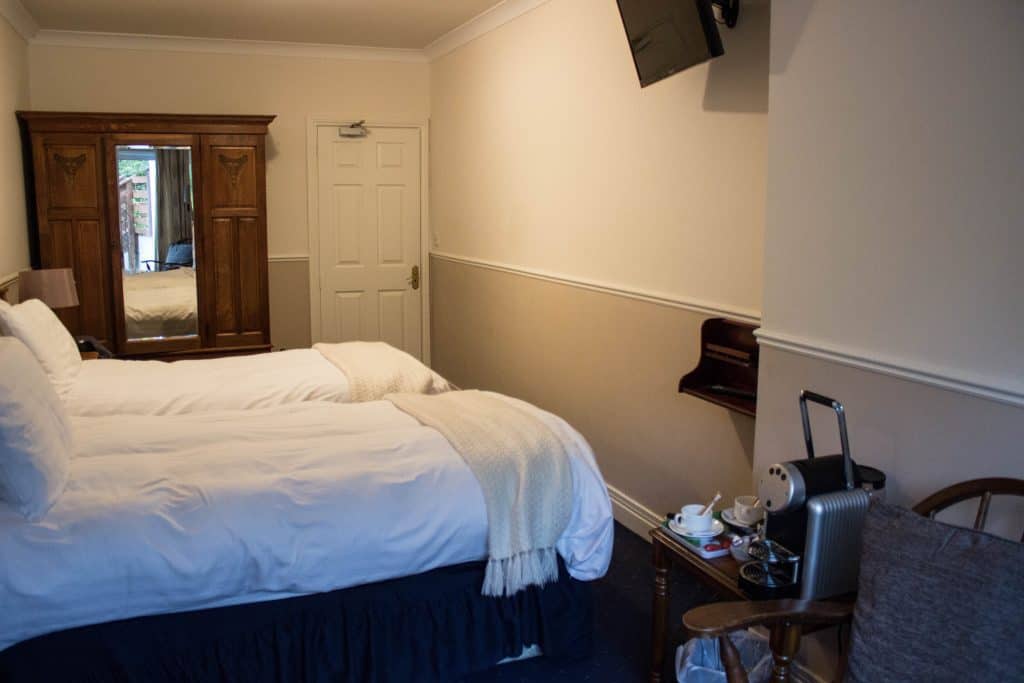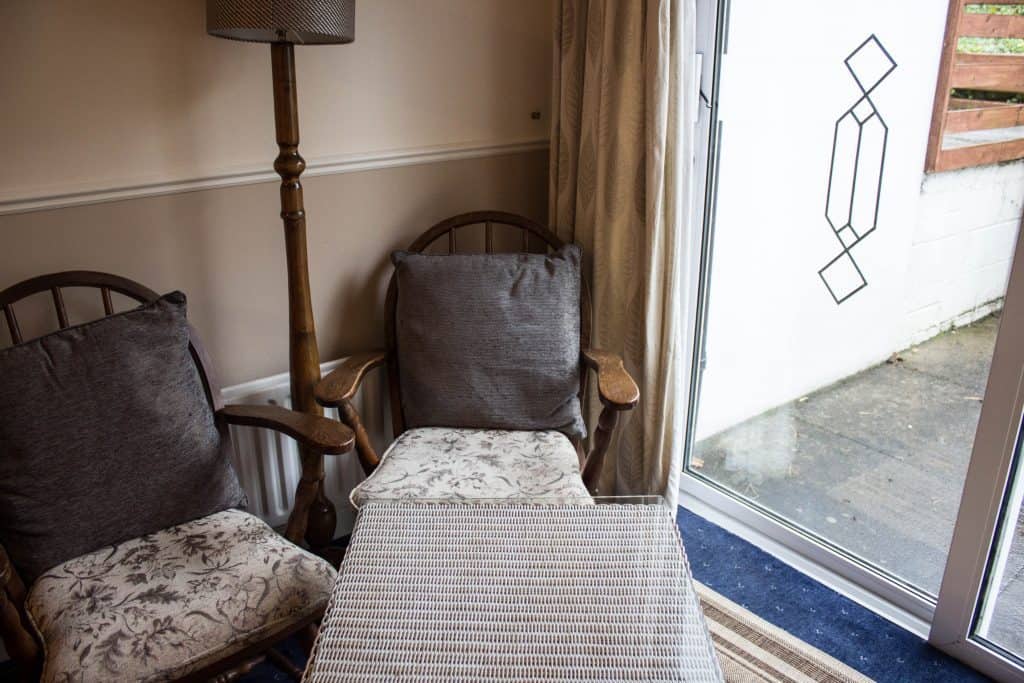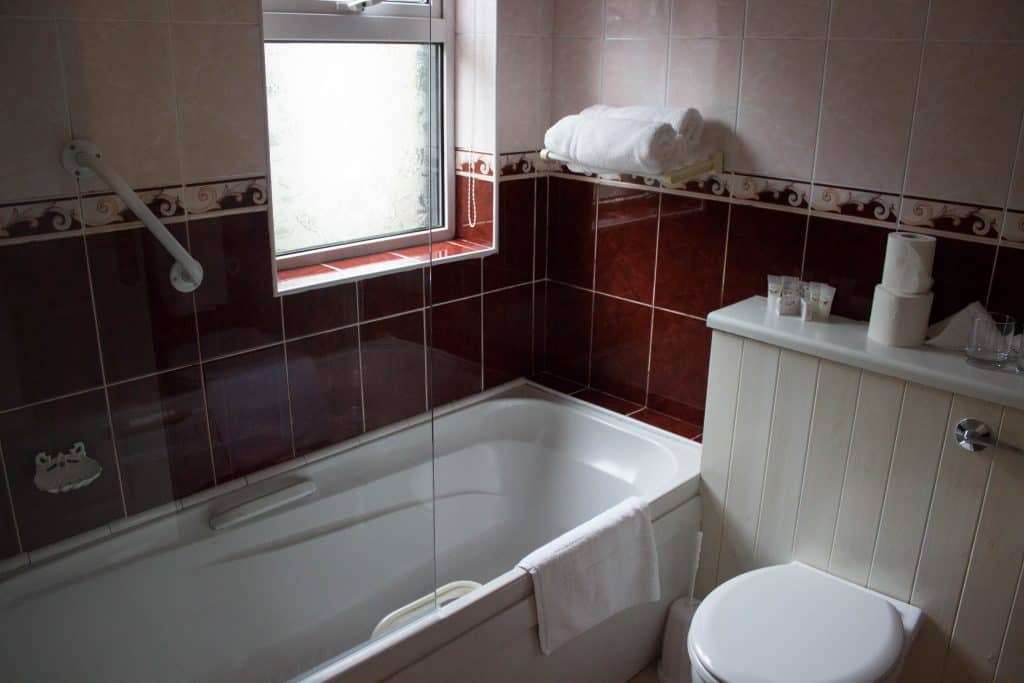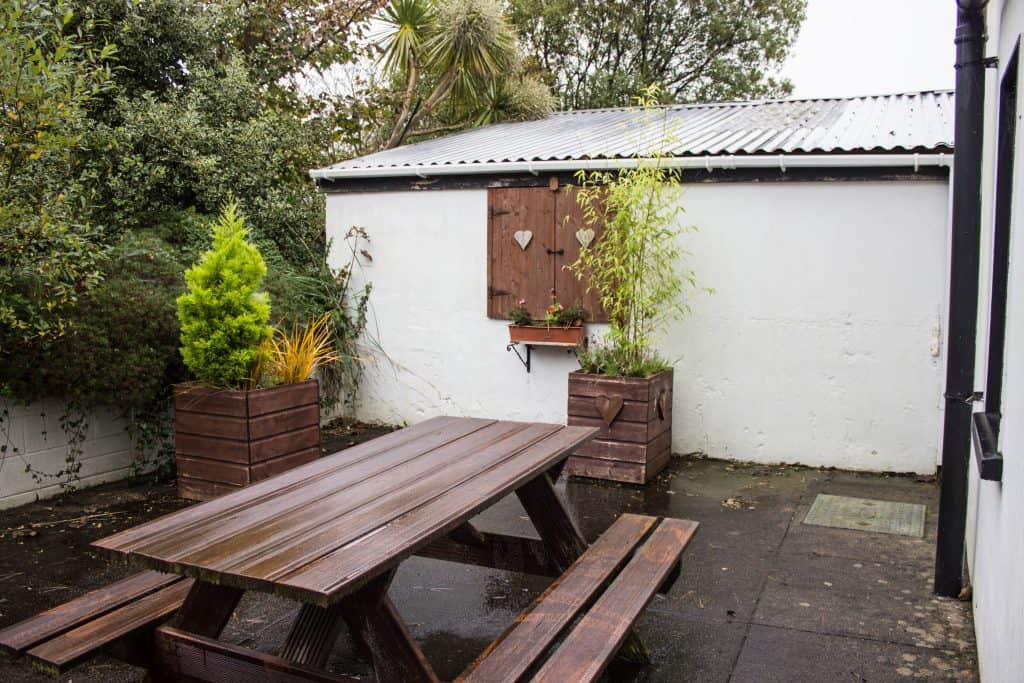 ---
Overview
I would absolutely recommend a stay at Milltown House and would stay here again in the future! The rooms were comfortable and accommodating, the extra common areas were nice for getting work done, the wi-fi was fast and the staff (both human and canine) were welcoming and friendly! Have I convinced you where to stay in Dingle? Check out reviews here or go ahead and book your stay here!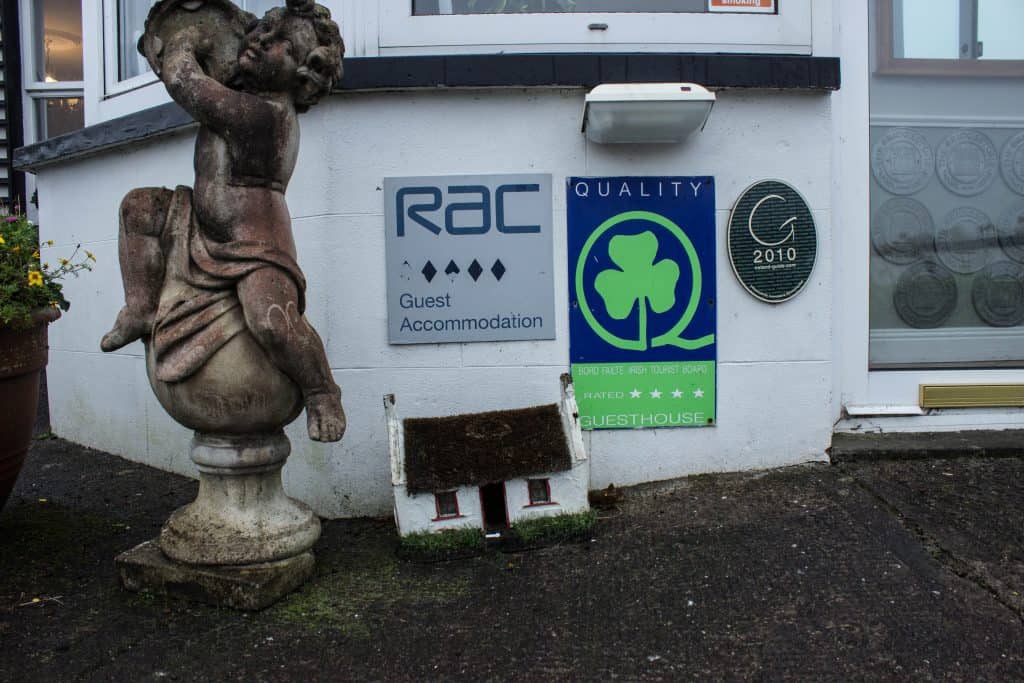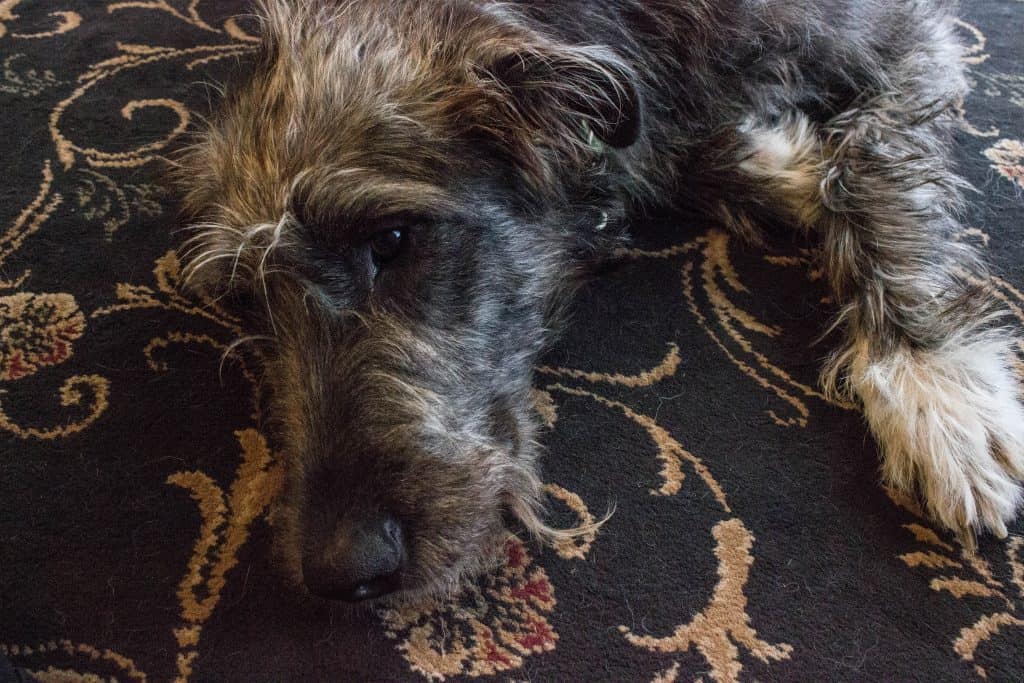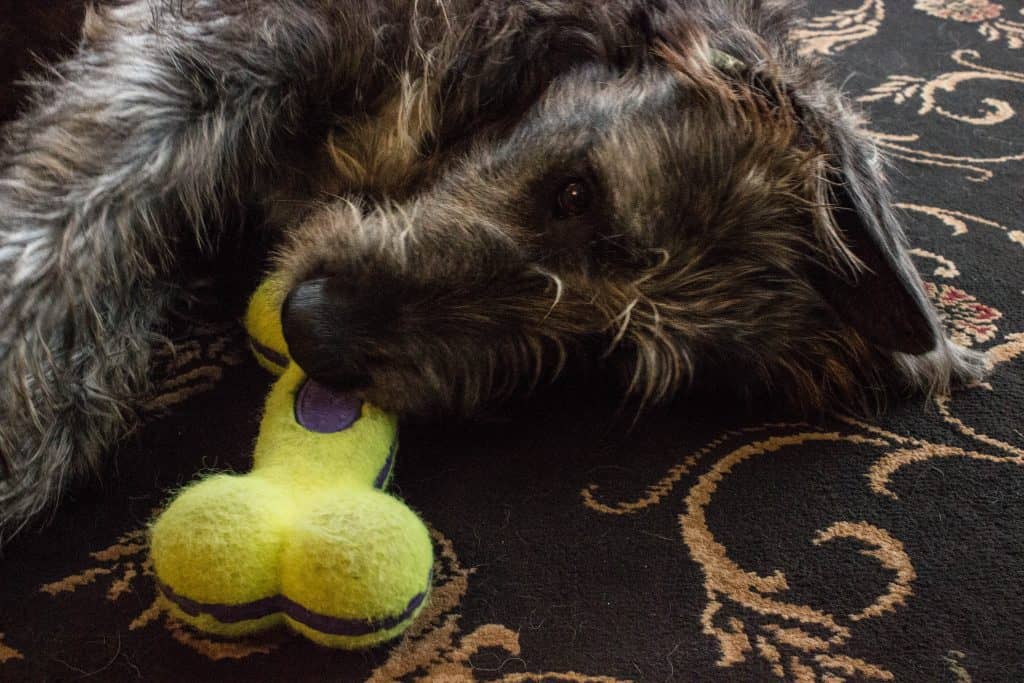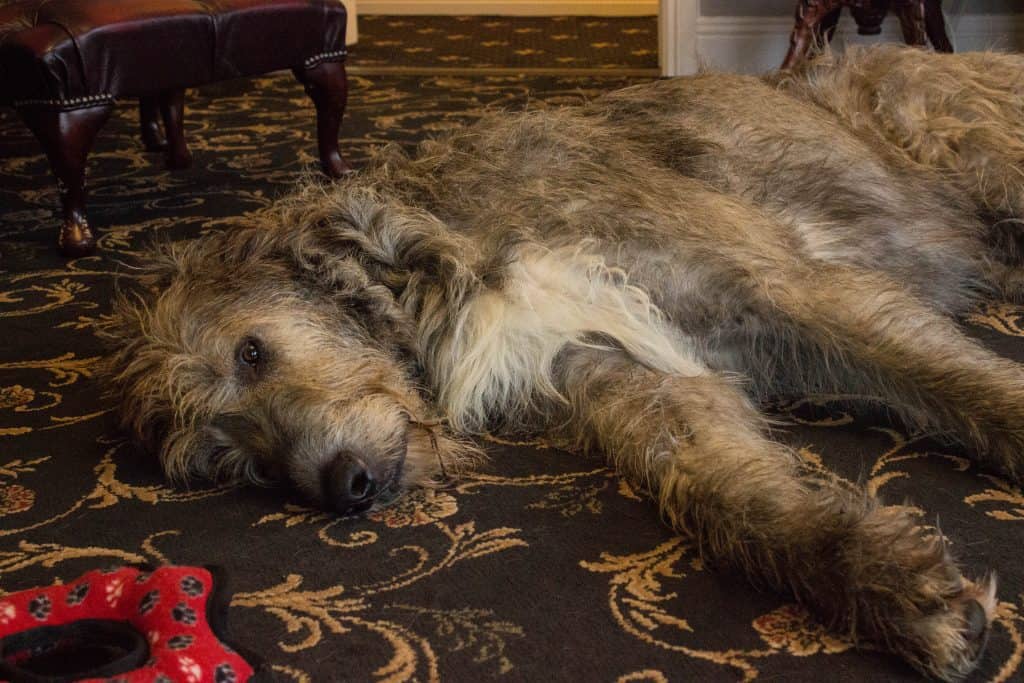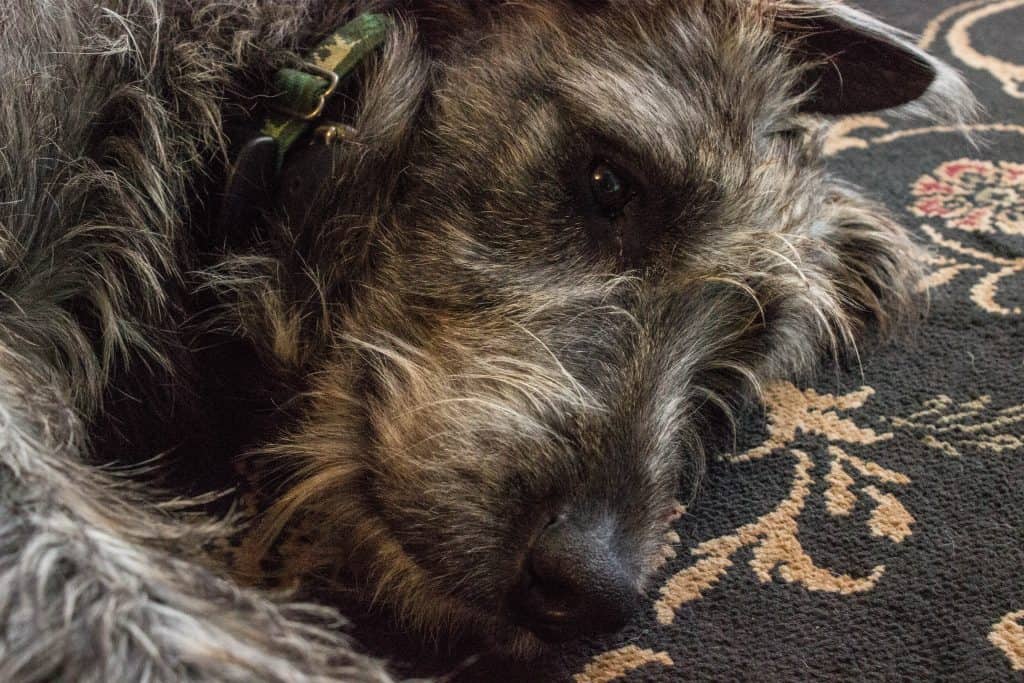 ---
What to Pack for Dingle
Raincoat (yep, it's not just something people say – it can rain at any moment!)
Travel Umbrella (while I didn't bring an umbrella and was too stubborn to buy one, I'd recommend it)
Pacsafe Cross Body Purse (I love my Pacsafe products and would highly recommend using them when traveling)
Comfortable Shoes (my feet tend to hurt pretty easily and these are the best shoes I've had in a while for walking a lot)
Have you ever been to Dingle?? Tell me about it in the comments below ↓↓↓
Ready to book this lovely accommodation? Check out reviews here and book here.
Looking for a guidebook on Ireland? Here ya go!
What else have I written? You can find more Ireland posts here.
Like this post? Have Questions? Hit me up on Facebook | Twitter | Instagram | Pinterest | Email
↓↓↓ PIN IT ↓↓↓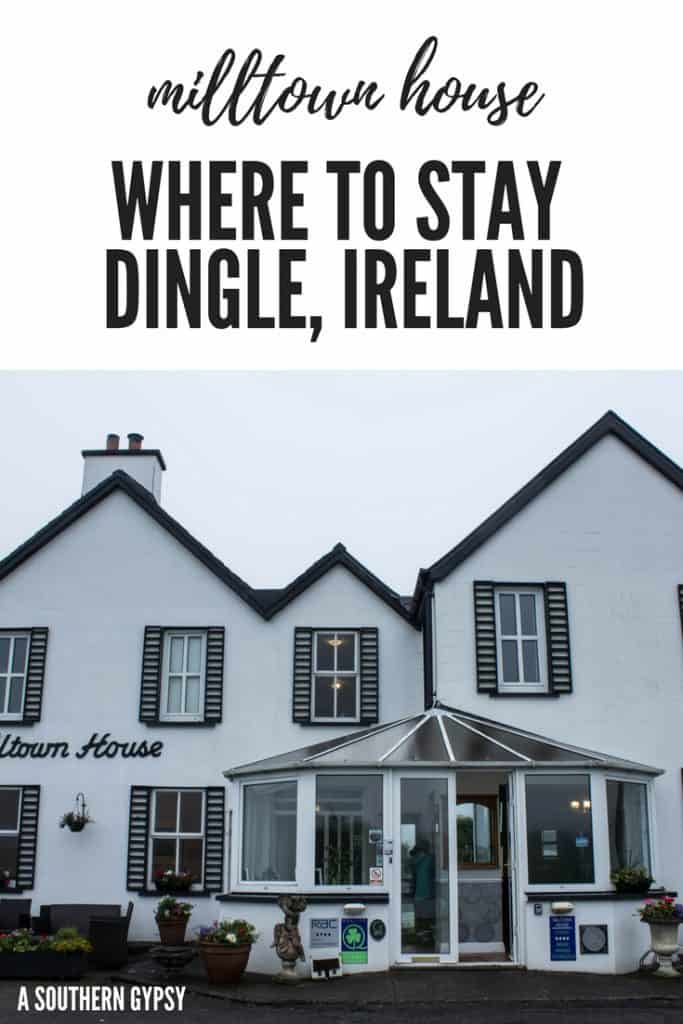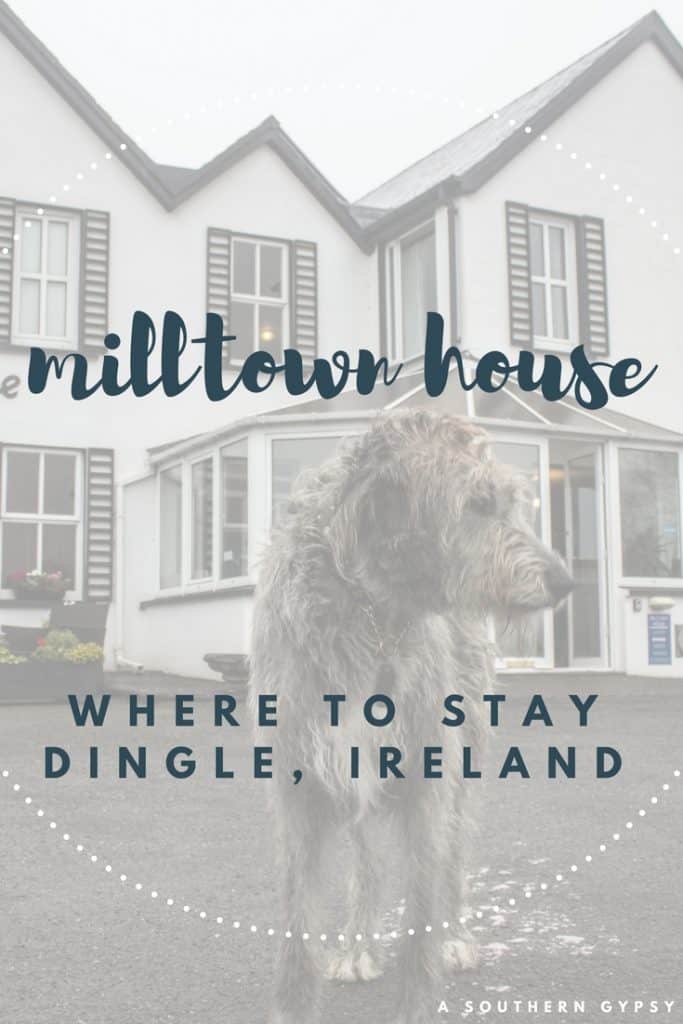 Thank you to Milltown House for hosting me on my stay. As always, all opinions are my own and I will never promote something I don't personally use and believe in, regardless of who foots the bill.
Also, some of the above are affiliate links and I will earn a very small percentage of the sale if you purchase through them at no extra cost to you. Thanks for supporting A Southern Gypsy!
Latest posts by Ashley Hubbard
(see all)