This post may contain affiliate links, meaning if you book or buy something through one of these links, I may earn a small commission (at no extra cost to you!). Please see my disclosure.
Cooking Our Way Around the World | Australia
As I started my blog in September 2013 and only became vegan in May 2016, there are several non-vegan posts pre-vegan era. As an example of how someone can change their path in life drastically, I have made the decision to leave the posts up even though I am ashamed of them. I hope you will take this example and think on it. Also, see my animal activism page or travel page on ideas for ethical animal tourism and vegan food around the world. My inbox is always open should you have questions about changing your lifestyle to better serve animals, our planet, and your own health.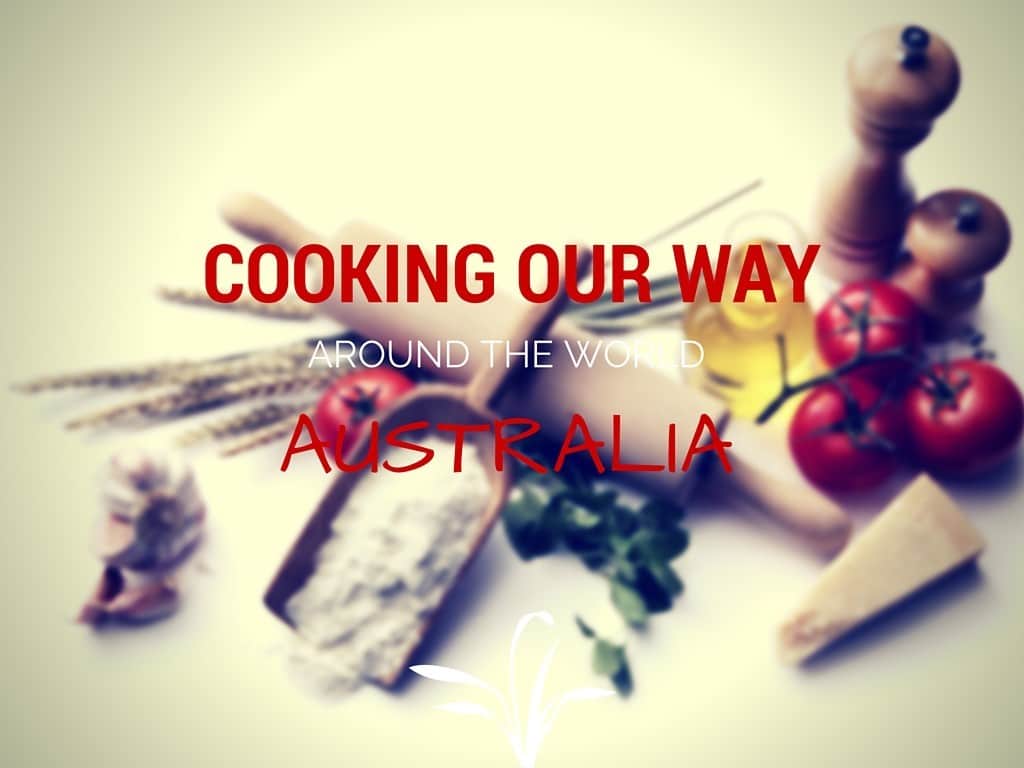 It all started at 5am. FIVE IN THE MORNING, people. I knew I should have done some prep work the day before but I was lazy and didn't. So, I went to bed, set my alarm for 5 and hoped I would hear it. I had signed myself up to making our Australian meal on top of making two homemade apple pies (for my dad's birthday) and a snickerdoodle apple cobbler (a recipe I found that I really wanted to make him but I still wanted him to have his pies).
Basically, I cooked way too much food. And, I spent 7 hours doing so. How do people do this all day every day?!
I've made a heck of a lot of apple pies in my lifetime (I'm convinced our family recipe is the best out there) but it still took me about 2 hours start to oven to finish these. So, that on top of the cobbler, I probably spent about 3-3.5 hours on the actual food for Australia. That's still a decent amount of time in the kitchen. Norway has been the shortest preparation and Afghanistan, the longest.
So, what did I choose to make for Australia?
Australia Menu:
What did I like most about this meal?
Shrimp – the shrimp was delicious! With the right amounts of lemon, garlic and cilantro – I'm a happy girl! The recipe said to grill only 2 minutes, but that doesn't quite cut it – I'd count on at least 5-10.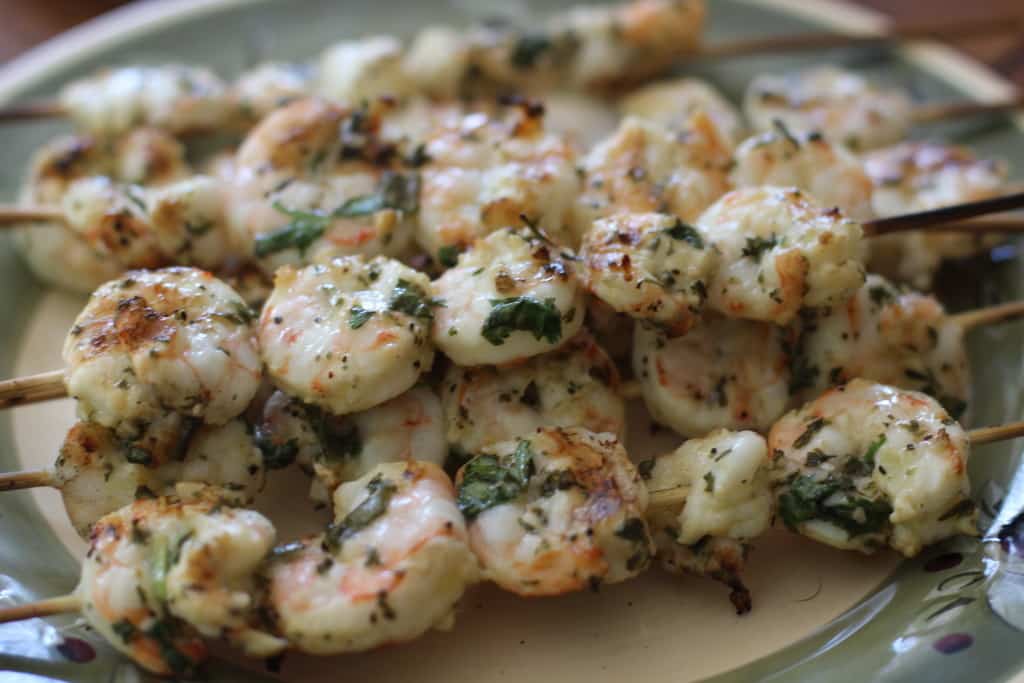 Damper Bread – this is such a sweet, simple and very dense bread. It's typically enjoyed with honey or jam. We have plenty of leftovers that I'm planning on having for breakfast tomorrow!
Sausage Rolls – these are to die for – mini bites of heaven. They literally just melt in your mouth. Love the idea of using puff pastry for the breading as opposed to croissants or something else. And, the sea salt and oregano top – YUM!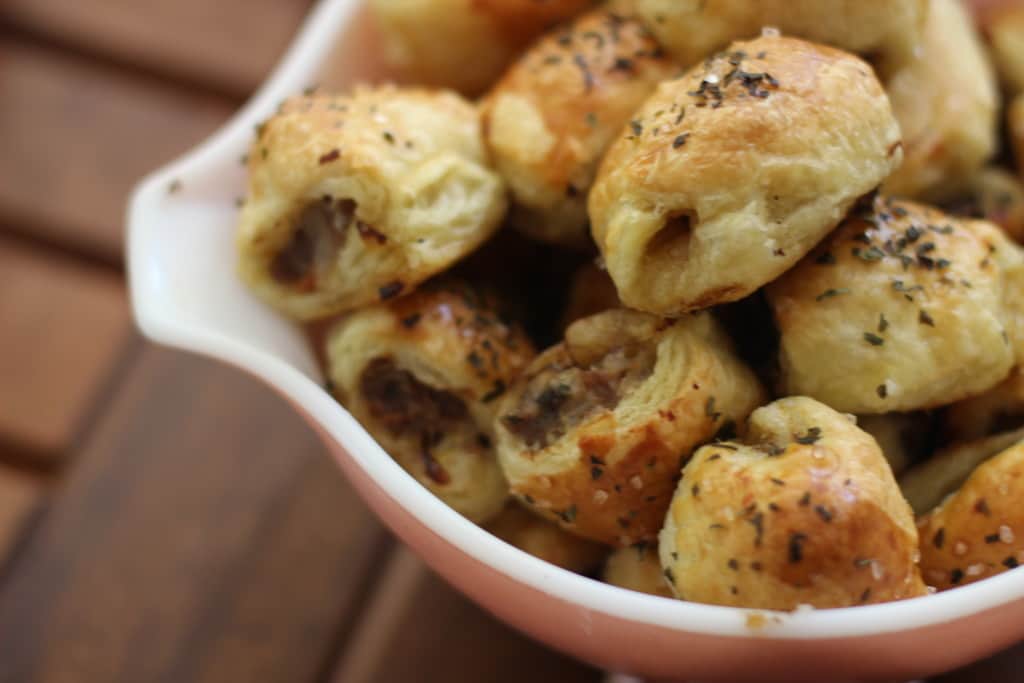 Crash Hot Potatoes – definitely putting these in my potato choices for future meals.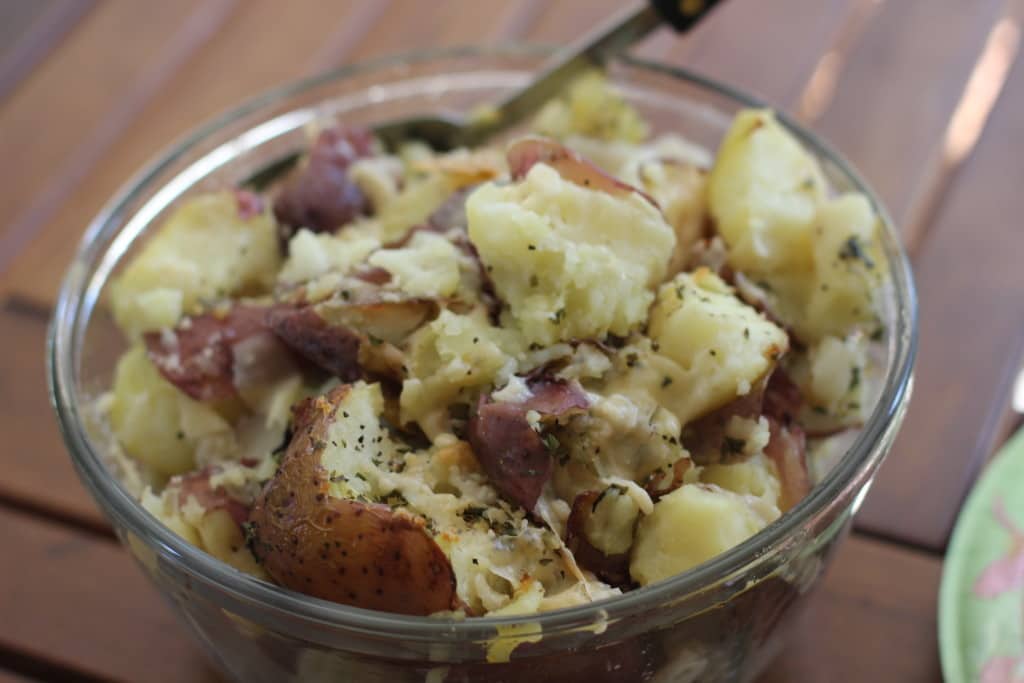 What did I like least about this meal?
Honestly, none of it. I really can't complain about anything we ate today! Win for Australia!
Where to find the hard-to-find ingredients for this meal?
We were going to grill kangaroo with pineapple and mango. I already bought the pineapple and mango and everything, but the kangaroo was no where to be found. We searched several of the international markets and sadly, nothing.
Other than that, I think this is the first meal where I didn't have to search out something completely different.
Drink Pairing :
Grab you some Australian beer or wine!
Movie Pairing :
Have you ever cooked Australian food? What did you like or hate about it?
Can you guess what our next country is?!
Latest posts by Ashley Hubbard
(see all)