This post may contain affiliate links, meaning if you book or buy something through one of these links, I may earn a small commission (at no extra cost to you!). Please see my disclosure.
Cooking Our Way Around the World | Indonesia
As I started my blog in September 2013 and only became vegan in May 2016, there are several non-vegan posts pre-vegan era. As an example of how someone can change their path in life drastically, I have made the decision to leave the posts up even though I am ashamed of them. I hope you will take this example and think on it. Also, see my animal activism page or travel page on ideas for ethical animal tourism and vegan food around the world. My inbox is always open should you have questions about changing your lifestyle to better serve animals, our planet, and your own health.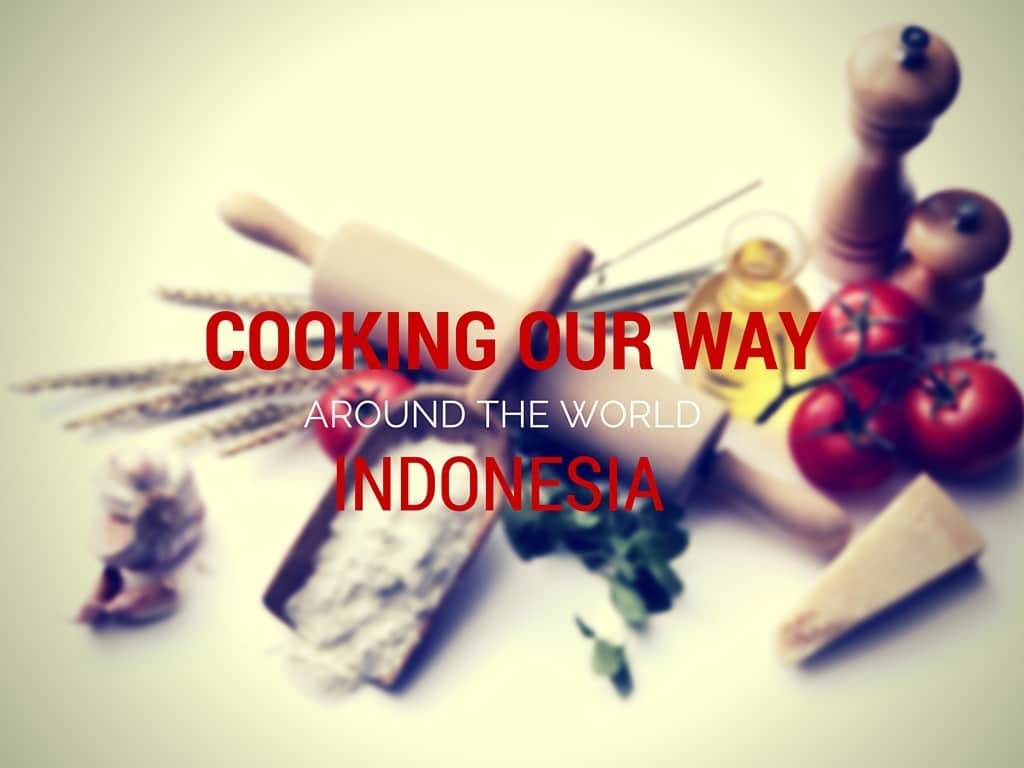 We're finally back with our Cooking Around the World Challenge and blog posts in general! I'm not quite sure where all of my creative juices went but I've had a hard time being inspired the past couple months. The holidays added so much to my everyday list and business has been getting busier and busier which is a good thing but also means less time for the blog.
But, it's becoming easier and easier to balance everything. With that being said, we finally cooked a new country meal…INDONESIA. After Canada and Australia, I was pleased to have randomly picked a country with a different pace and taste.
For Christmas, I received a Cooking Light 'Global Kitchen' cookbook – someone did a good job there! So, I picked two recipes for Indonesia out of there to test it out and they were both delicious and fairly simple!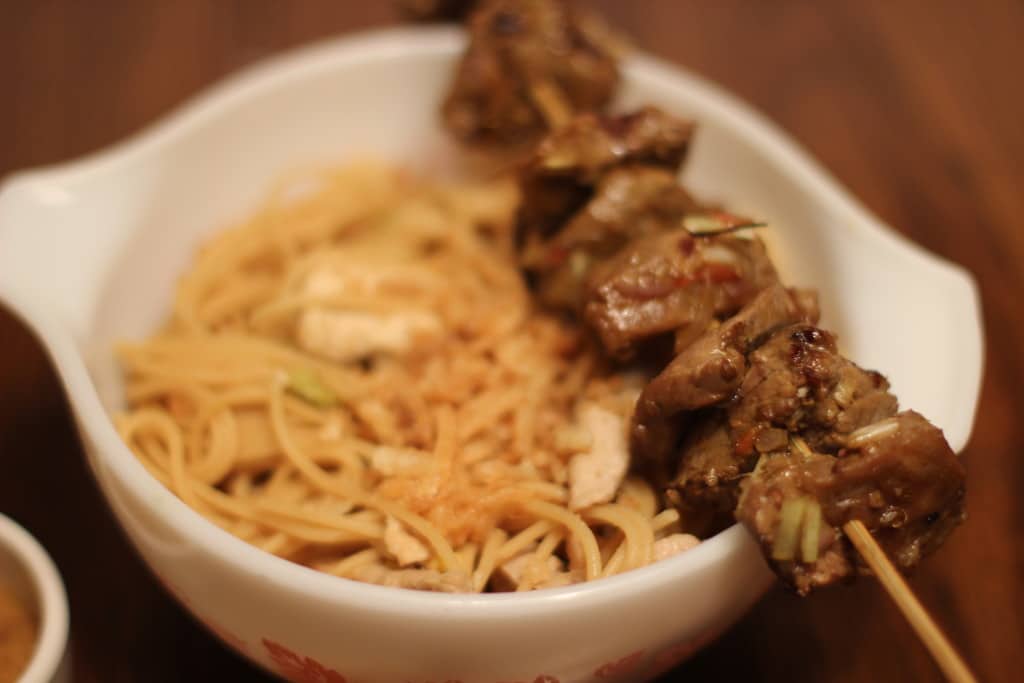 INDONESIA MENU :
Indonesian Stir-Fried Noodles
Beef Satay with Peanut Dipping Sauce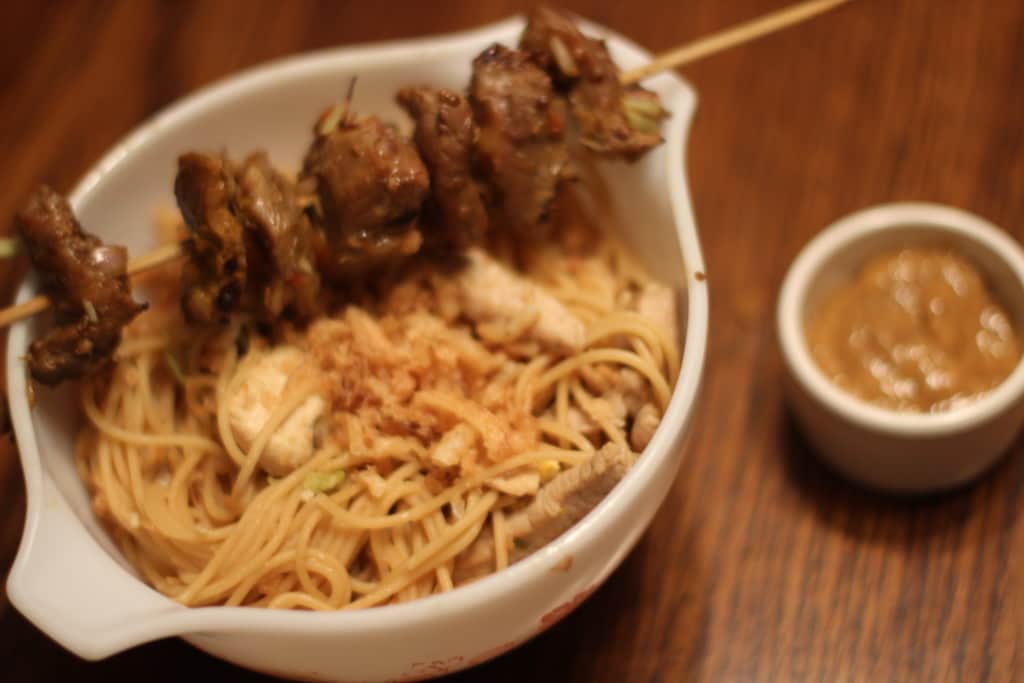 What did I like most about this meal?
While the beef satay was delicious, I'm just a noodle kind of girl. Any kind of pasta (basically things I shouldn't have) and I'm usually sold! In my opinion, I would have liked a bit more spice to this dish but I cooked exactly as it said to and it was still delicious.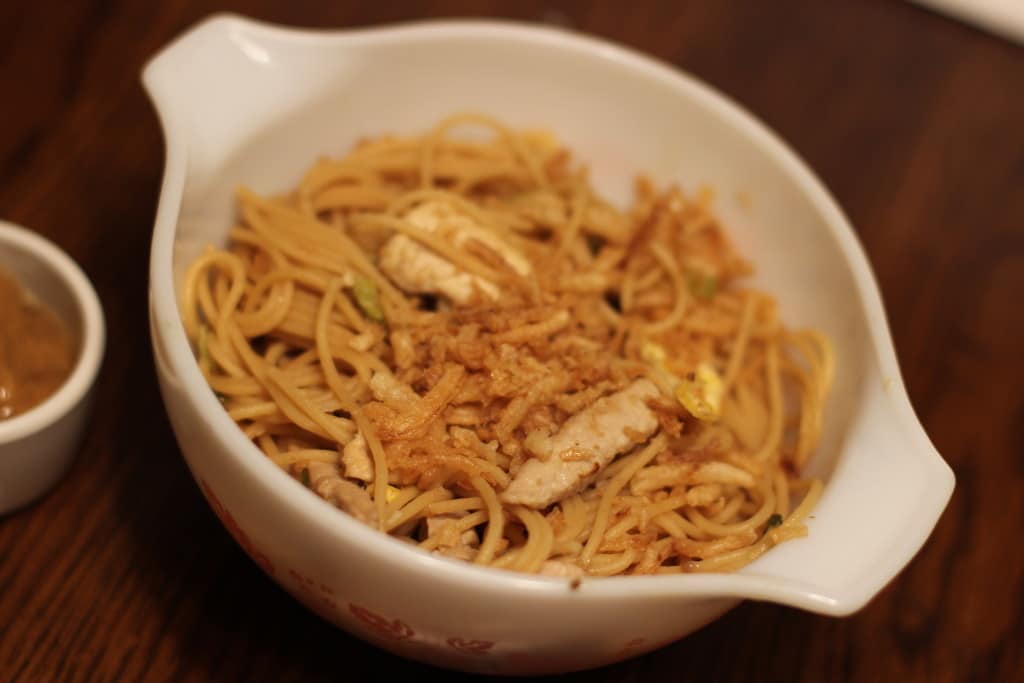 The beef was marinated even longer than the suggested time and it was extremely flavorful and tender. I can see what the big deal is about this dish now.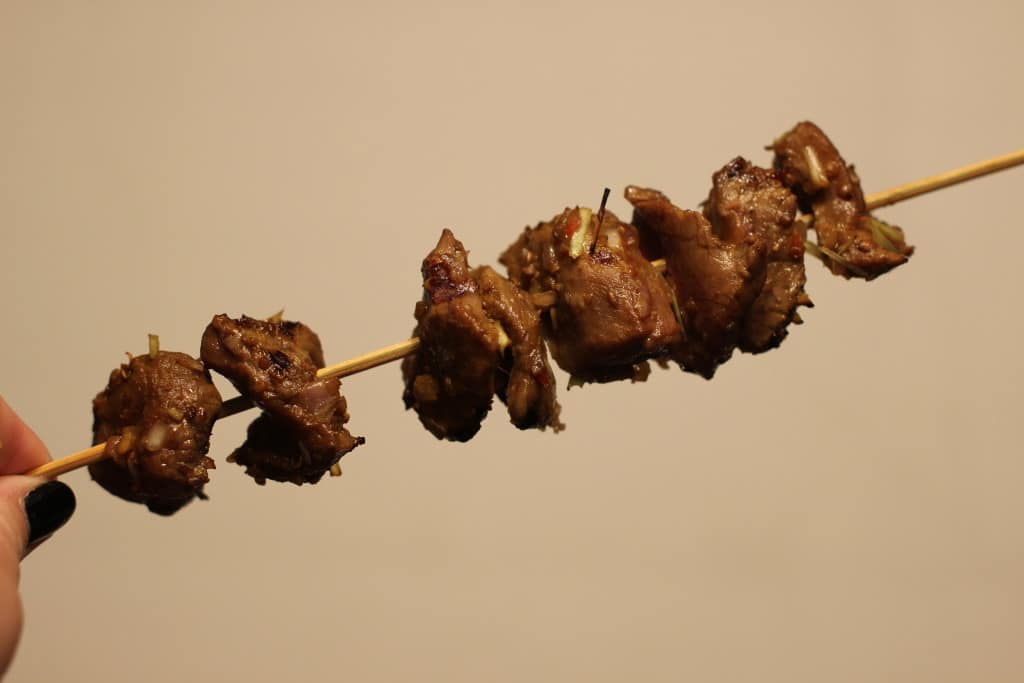 What did I like least about this meal?
Nothing at all.
Hard to find ingredients and where to find them…
I had a hard time finding a few different things.
Kecap Manis | this is basically a sweet soy sauce and I couldn't find it at our regular grocery store or the Indian market near us. We finally found it at K & S World Market – the largest international market (known to me) in Nashville.
Palm sugar | never could find this so we used brown sugar instead (recipe said to use either)
Tamarind paste | found at Indian market near us – could not find in regular grocery store
Fresh lemongrass | found at an Oriental market in Nashville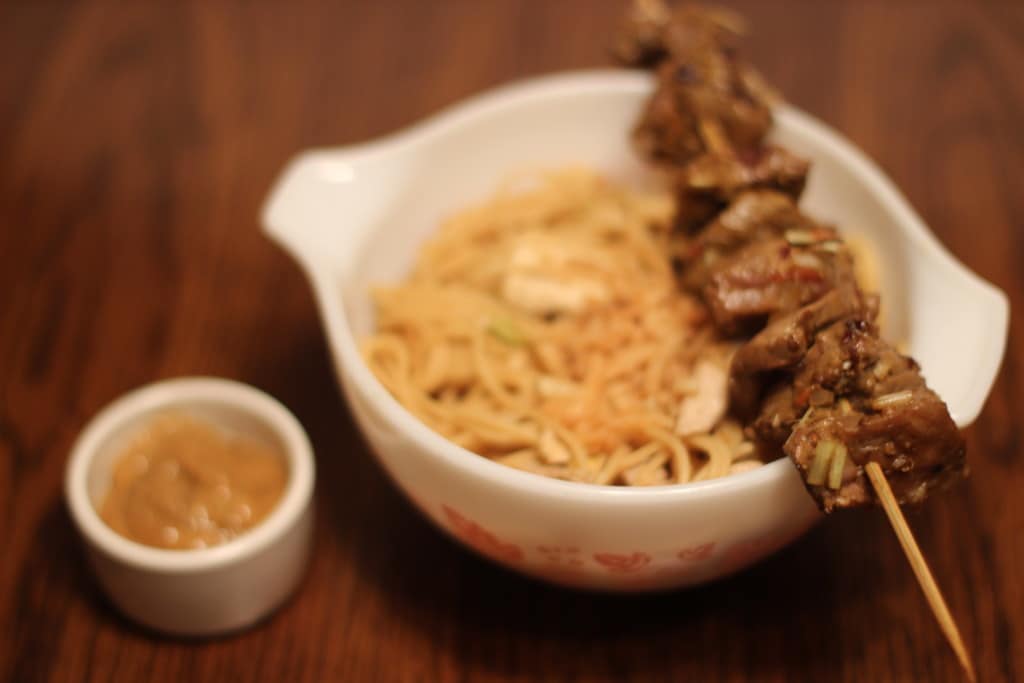 What is your favorite Indonesian food?
Our next country is…RUSSIA!
Latest posts by Ashley Hubbard
(see all)