This post may contain affiliate links, meaning if you book or buy something through one of these links, I may earn a small commission (at no extra cost to you!). Please see my disclosure.
Cooking our Way Around the World | Norway
As I started my blog in September 2013 and only became vegan in May 2016, there are several non-vegan posts pre-vegan era. As an example of how someone can change their path in life drastically, I have made the decision to leave the posts up even though I am ashamed of them. I hope you will take this example and think on it. Also, see my animal activism page or travel page on ideas for ethical animal tourism and vegan food around the world. My inbox is always open should you have questions about changing your lifestyle to better serve animals, our planet, and your own health.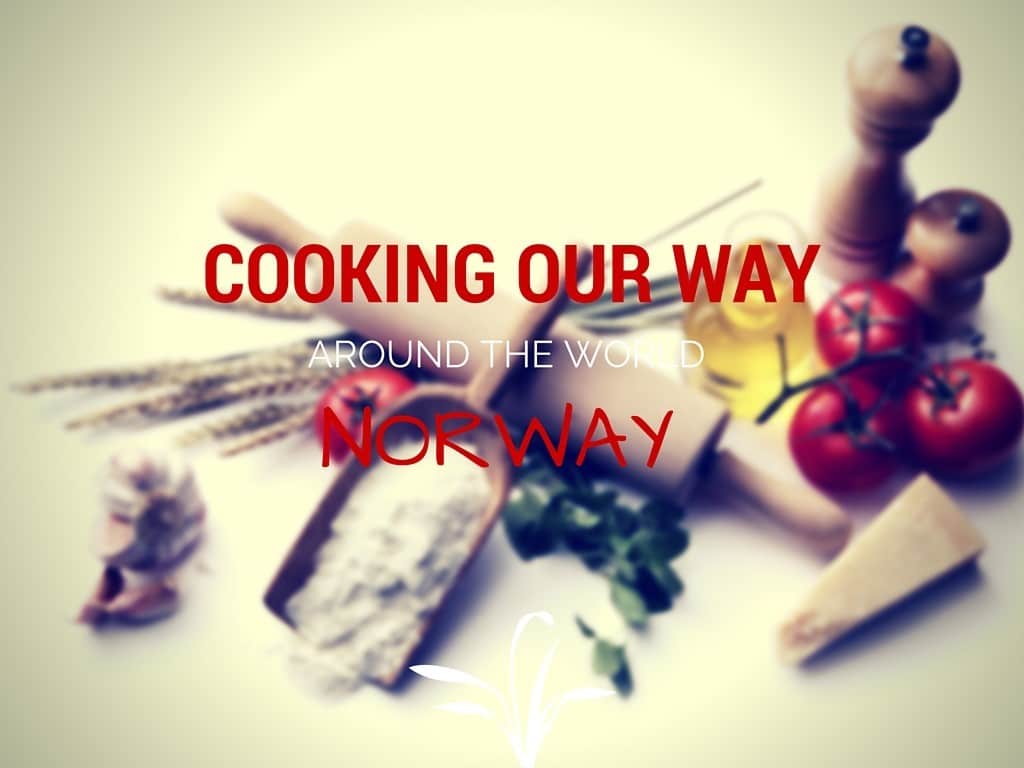 This is our third country in our 'cooking our way around the world' challenge I've declared for Kaleb and I. Inspired by Global Table Adventure, I've decided to do a similar challenge – often using some of the same recipes, but also finding different ones along the way. Depending on work schedules, I'm planning on doing one country weekly or bi-monthly.
After Albania I started choosing countries randomly by throwing a dart at the map. Alphabetically was just turning out to be too uniform for me. I wanted a little bit more spontaneity to it instead of knowing exactly which order the countries would be happening. So, the first country we chose using a dart on the map tool is Norway!
I was so excited when it landed on Norway. I knew I would end up cheating if the dart didn't land on a country I was super excited about so I made Kaleb supervise me. To me delight, it landed on Norway! A country I definitely would have cheated to get to.
Also, I didn't spend nearly as much time in the kitchen for Norway as I did for Afghanistan or Albania which was fine by me! Do remember that you must start curing your salmon four days ahead of time though!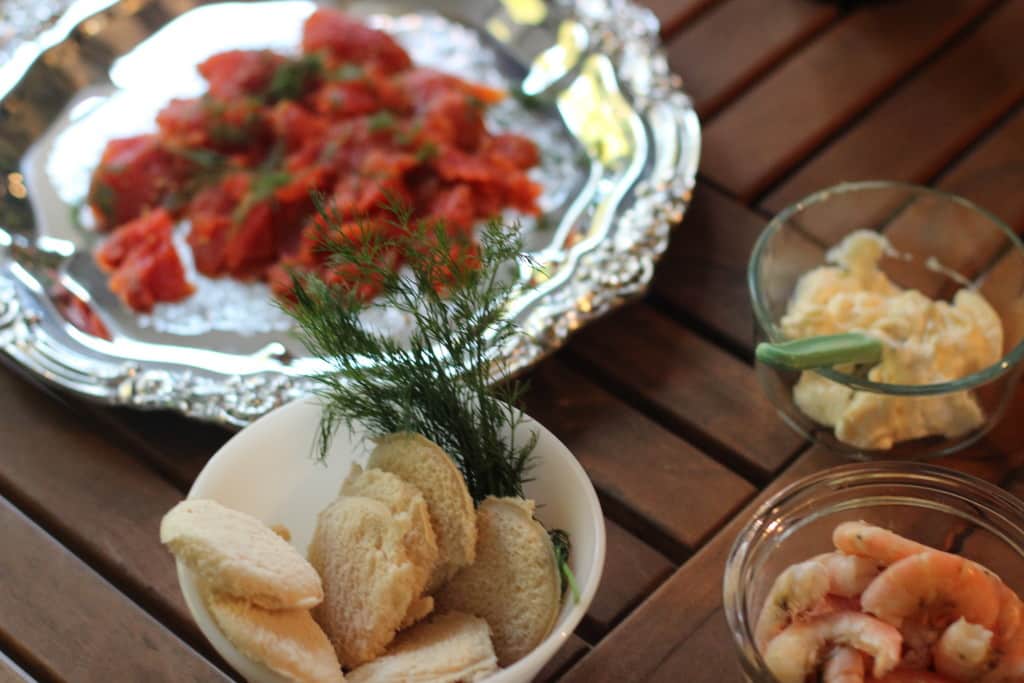 NORWAY MENU :
Shrimp Canapes
Norwegian-style potatoes
Kransekake | Scandinavia Wedding Cake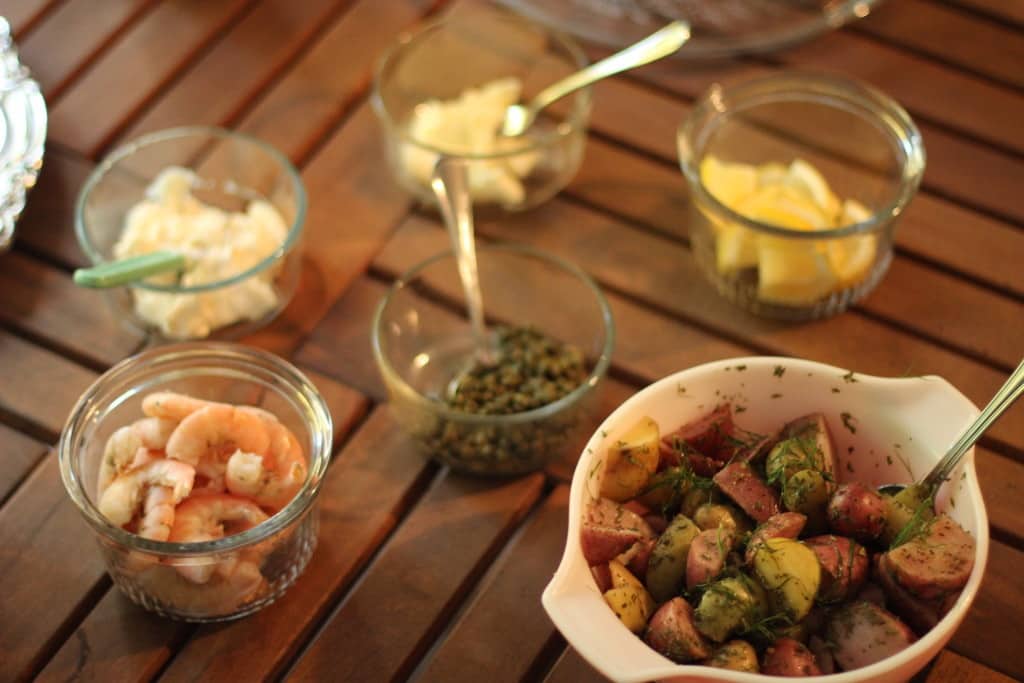 What did I like most about this meal?
The shrimp canapes! How can something SO easy to prepare be SO delicious?! Basically, you get all your ingredients together in separate dishes and each individual takes their piece of bread and makes a little open sandwich. I thought I would HATE capers (I'd never had them before) but they were delicious.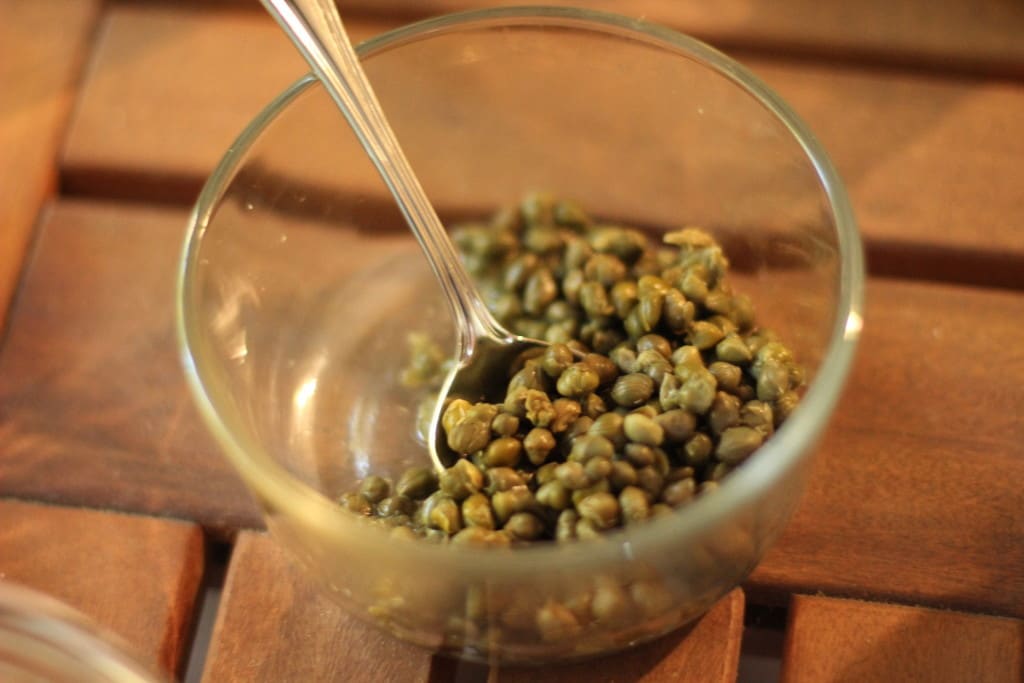 Kransekake – I was admittedly a little intimated at making the rings for this cake. When it came down to it though, I was sick and the last thing I wanted to do was make the cake so I rushed and it didn't look that pretty. All that didn't matter though because it tasted wonderful – it's more like a chewy cookie than cake and you can really taste the almonds in it but in a good way!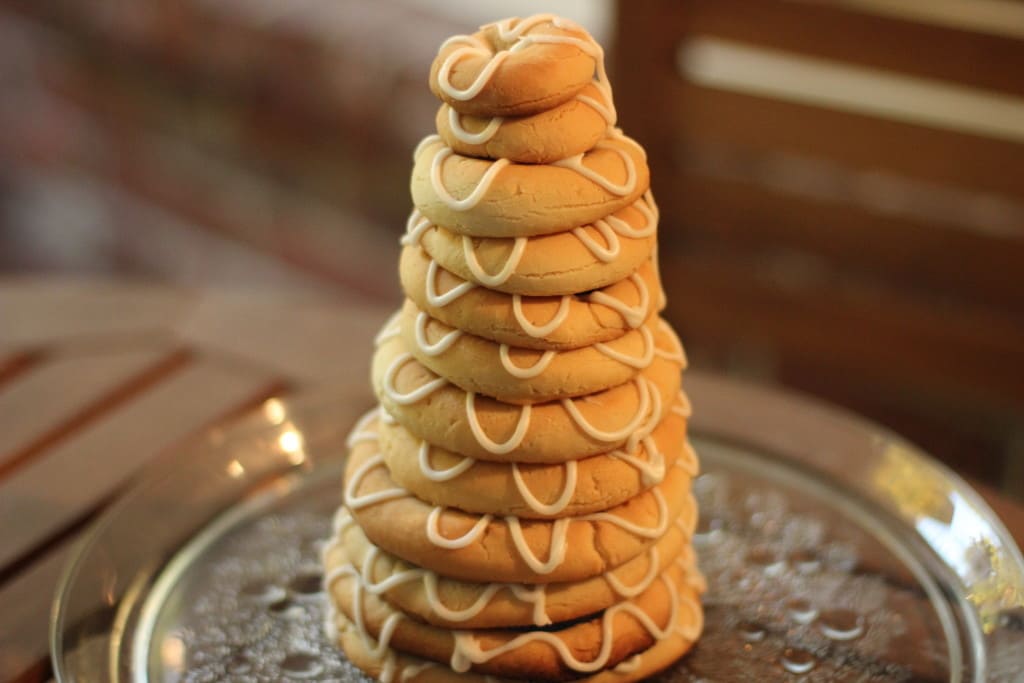 Potatoes – these were also very simple but very tasty – I seem to have lost the recipe now but it basically consisted of fingerling potatoes cooked with salt, pepper, garlic and then topped with dill and parsley.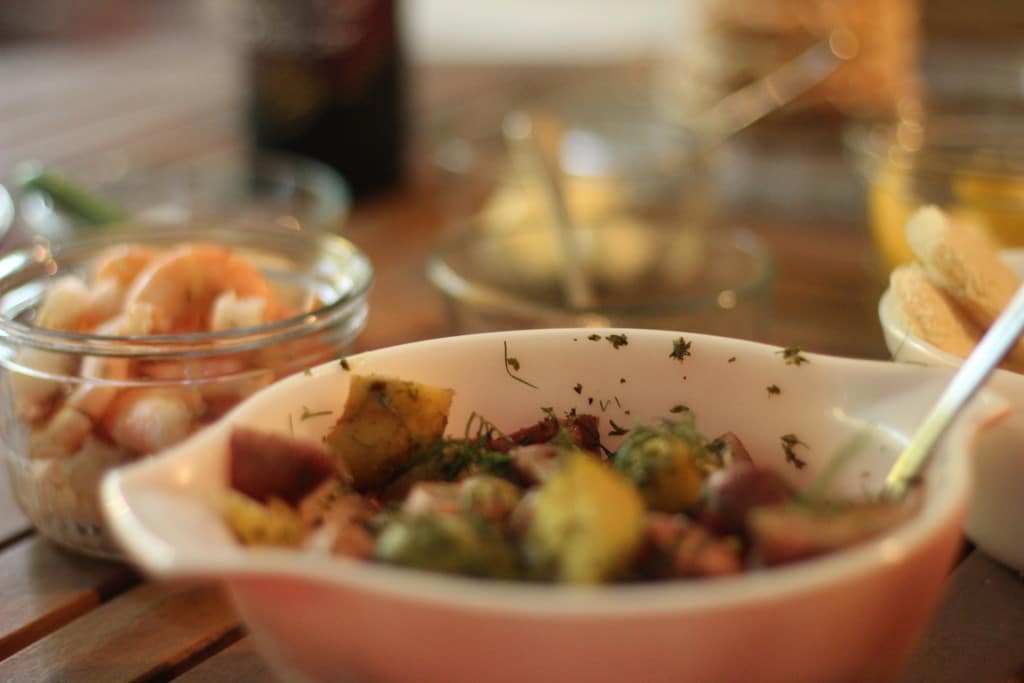 What did I like least about this meal?
Honestly, there was nothing at all bad about this meal, but if I had to pick my least favorite item it was the gravlacks. I liked it but I didn't overly enjoy it; however, Kaleb ate almost the entire piece of salmon himself. Also, I've realized that I'm terrible at slicing fish.

Where to find the hard-to-find ingredients for this meal?
Meringue Powder is going to be the most difficult item to find. I had to go to a cake decorating store specifically, but craft stores like Joann's, Michaels or Hobby Lobby would most likely have it in their cake section. You can also buy royal icing mixture at these places too – it's basically powdered sugar and meringue powder already put together and you just have to add water.
Drink Pairing :
We are huge Viking + Scandinavian lovers so we already love mead. I knew I had to get a bottle of our favorite mead for our meal – Viking Blod.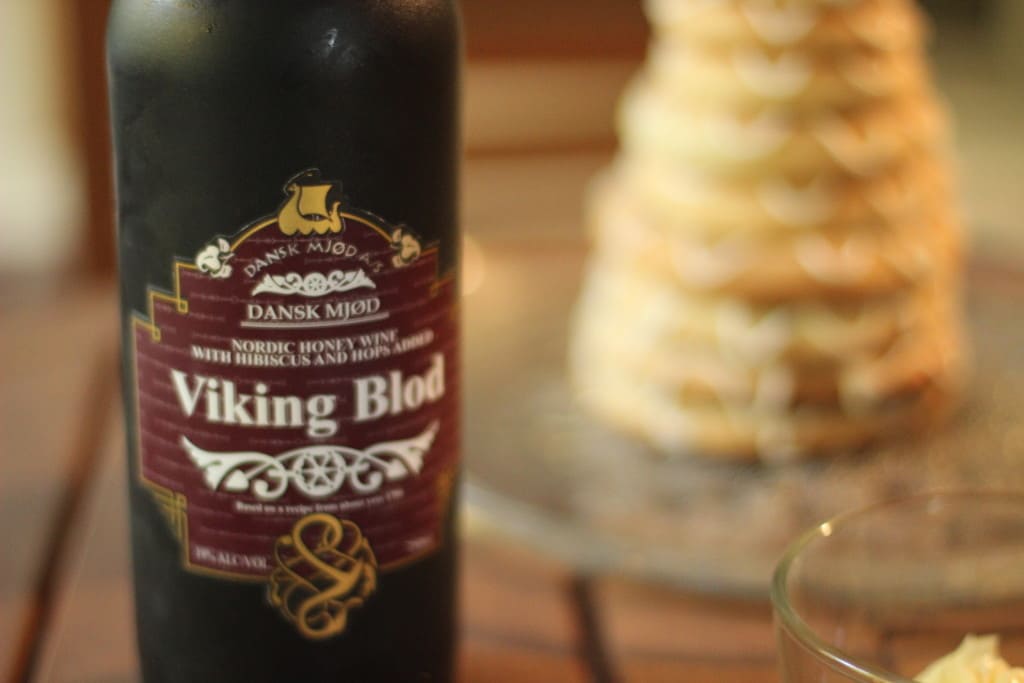 Movie Pairing :
Valhalla Rising. A very good, but very different and intense movie. Seriously, make sure you know what you're watching as it is not for everyone.
Nyt måltidet ditt!
Have you ever cooked Norwegian food? What did you like or hate about it?
Can you guess what our next country is?!
Latest posts by Ashley Hubbard
(see all)