This post may contain affiliate links, meaning if you book or buy something through one of these links, I may earn a small commission (at no extra cost to you!). Please see my disclosure.
Whether you're a complete novice or you've spent quite a lot of time in the kitchen, it can still be exciting to try new recipes. These are the best vegan cookbooks to add to your shelf.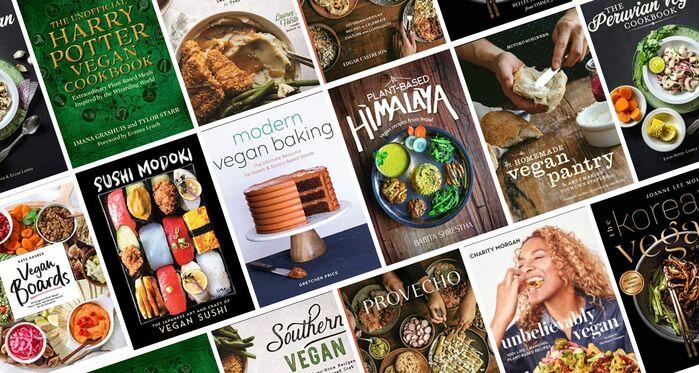 There's something for everyone on this list, from delicious vegan desserts to plant-based versions of ethnic dishes to pop culture-inspired cookbooks with a vegan twist.
If you're looking for a fun and creative way to spread the benefits of veganism, creating a fun infographic is a great option.
Best Vegan Cookbooks
1. Cooking from the Spirit: Easy, Delicious, and Joyful Plant-Based Inspirations by Tabita Brown
Tabitha Brown presents her first cookbook—full of easy, family-friendly vegan recipes and stories from the spirit, inspired by her health journey and love of delicious food.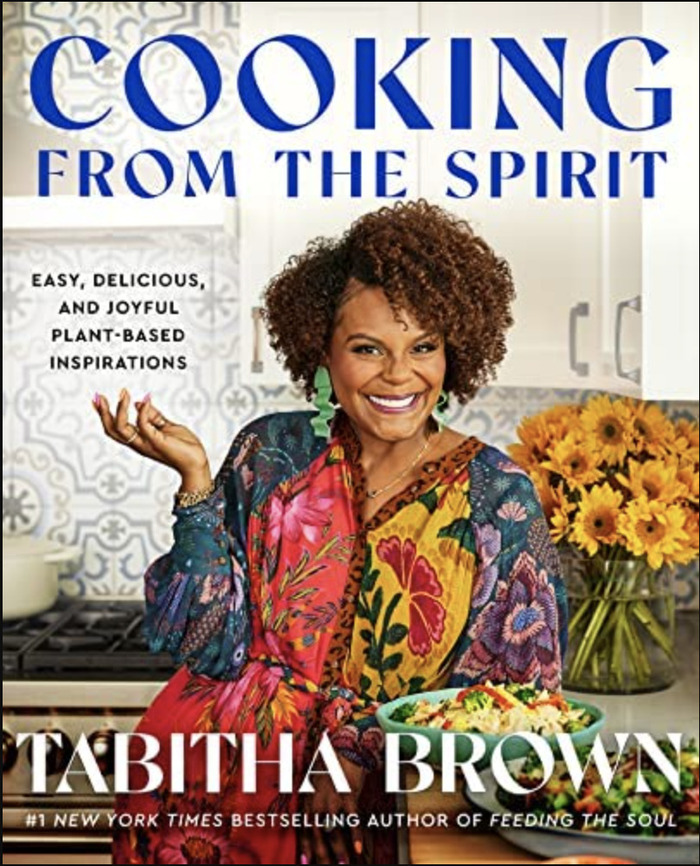 2. Two Dollar Radio Guide To Vegan Cooking: The Yellow Edition
Two Dollar Radio Headquarters in Columbus, Ohio, has become a vegan comfort food mecca thanks to celebrity chefs Jean-Claude van Randy and Speed Dog.
The Two Dollar Radio Guide to Vegan Cooking series is an imaginative spin on cookbooks that combine equal parts vegan-cheffing prowess, humorous stories of adventure and mystery, and punk rock.
Imagine Parts Unknown with Anthony Bourdain, but focused on hyping vegan food, crossed with Scooby Doo.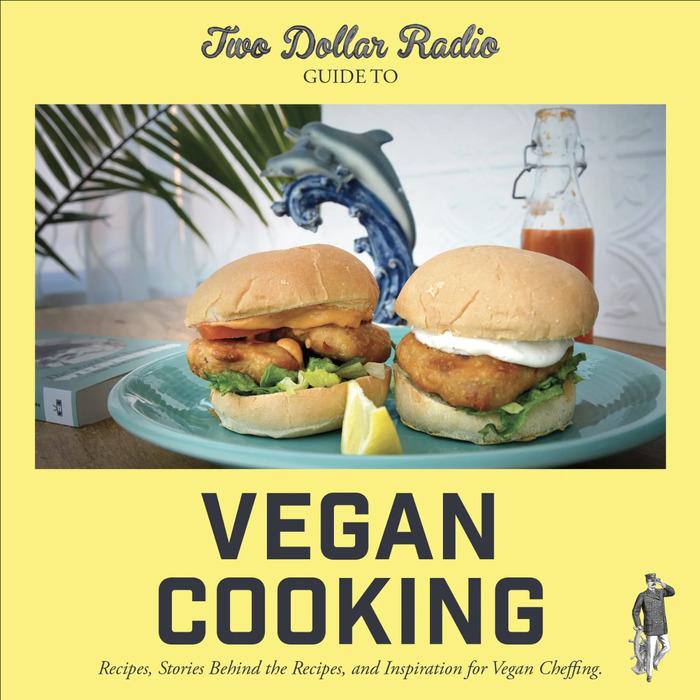 3. Two Dollar Radio Guide To Vegan Cooking: Pink Edition
In this Pink Edition of the celebrated Guide to Vegan Cooking series, the saga continues as executive chefs Jean-Claude van Randy and Speed Dog (with assists from Eric Obenauf) share comfort food recipes with an international flourish.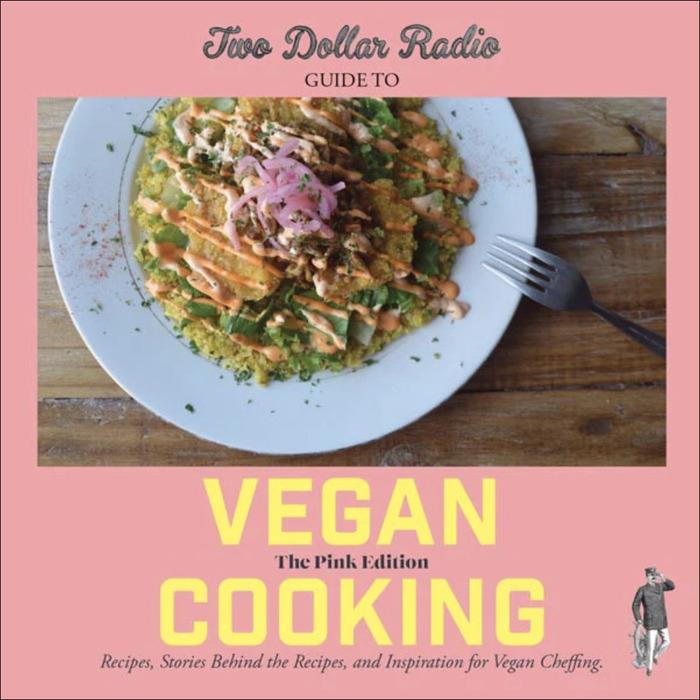 4. PlantYou: 140+ Ridiculously Easy, Amazingly Delicious Plant-Based Oil-Free Recipes by Carleigh Bodrug
In her debut cookbook, Carleigh Bodrug, the Founder of the PlantYou social media community, provides readers with the ultimate full-color guidebook that makes plant-based meal planning, grocery shopping, and cooking a breeze.
With every single recipe, you will find a visual infographic marking the ingredients you need, making it easy to shop, determine portion sizes, and dive into the delicious and nutritious dishes.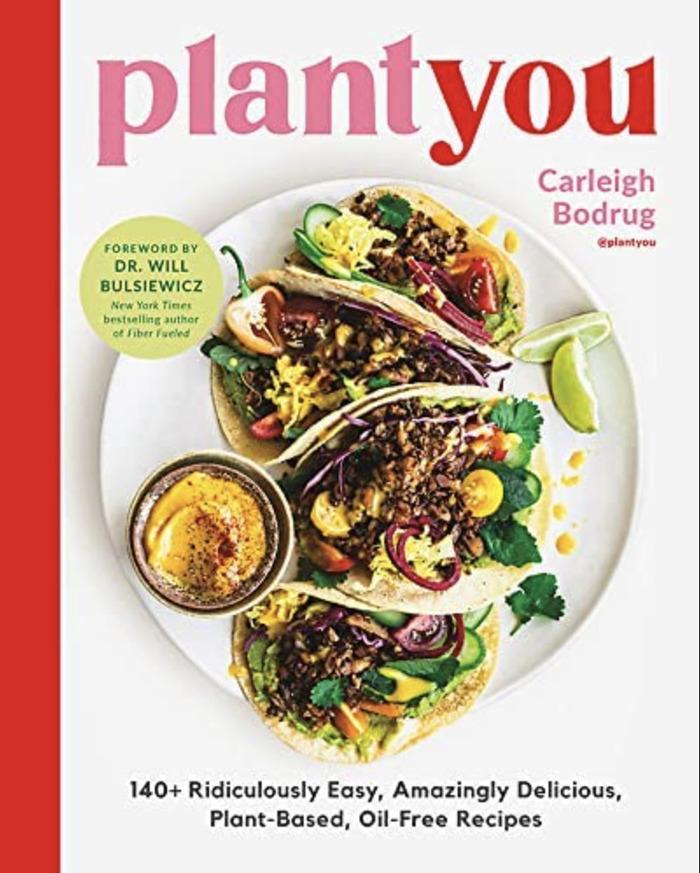 5. The Complete Plant-Based Cookbook by America's Test Kitchen
ATK's plant-based eating strategy is easy, budget-friendly, and inclusive–cuisines around the world are rich with boldly flavored, naturally vegan dishes.
Drawing inspiration from them, these recipes showcase produce, beans and grains, and vegan (and vegetarian) protein sources.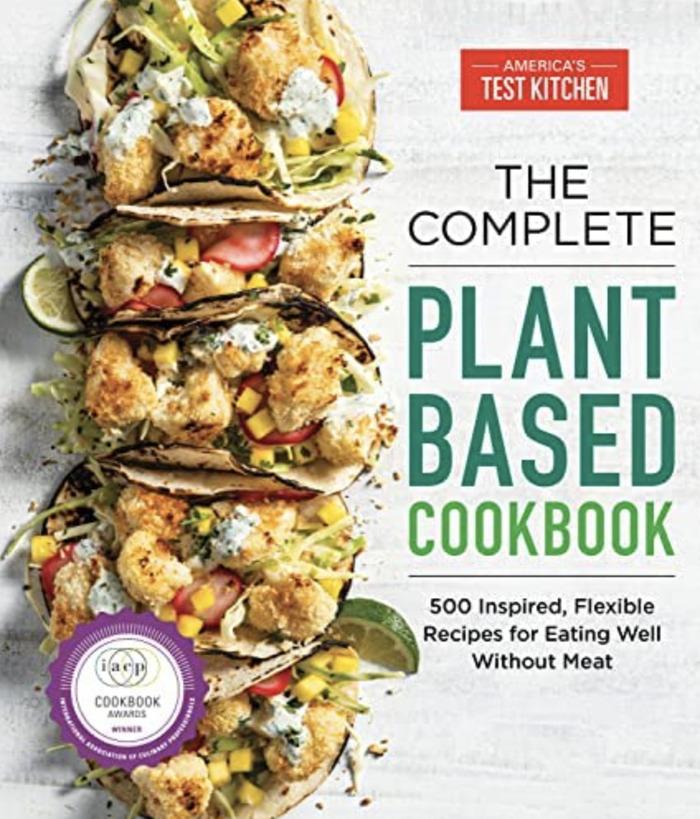 6. The Vegan Chinese Kitchen by Hannah Che
In The Vegan Chinese Kitchen, through gorgeous photography, stories, and recipes, Hannah Che shows us the magic of this highly developed and creative tradition in which nearly every dish in the Chinese repertoire can be replicated in a meatless way, such as Blistered Dry-Fried String Beans or Sweet and Sour Tofu.
You'll also find recipes that are naturally plant-based and as irresistible as they are nourishing, such as flaky scallion pancakes, corn stir-fried with peppers and pine nuts, or pea shoots braised in a velvety mushroom broth made with sesame-oil roux.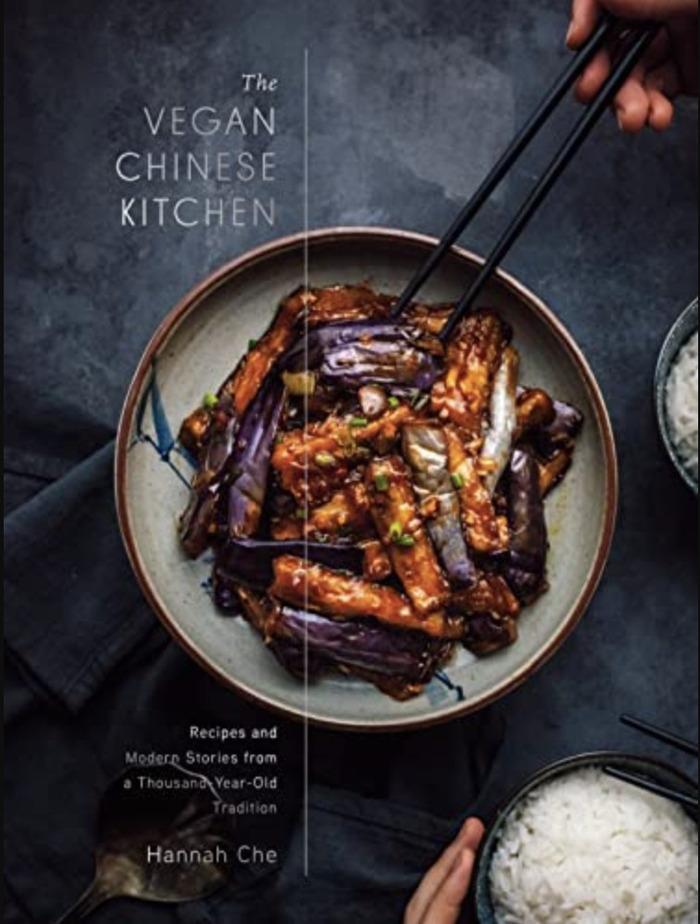 7. Unbelievably Vegan by Charity Morgan
In her first cookbook, Charity lays out a plan for anyone who wants to eat less meat—whether they are looking to go completely vegan or just be a little bit more meat-free.
Pulling inspiration from her Puerto Rican and Creole heritage as well as from the American South, where she lives with her family, Charity's recipes are full of flavor.
Think Smoky Jambalaya; hearty Jerk-Spiced Lentils with Coconut Rice & Mango Salsa; Jalapeño-Bae'con Corn Cakes with Chili-Lime Maple Syrup; and a molten, decadent Salted Caramel Apple Crisp.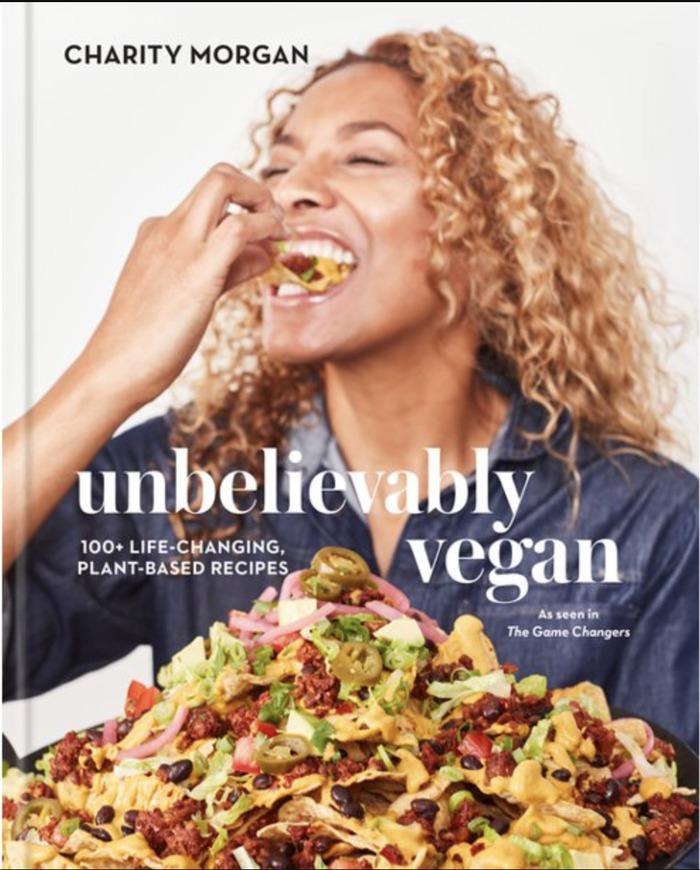 8. The Unofficial Harry Potter Vegan Cookbook by Imana Grashuis and Tylor Starr
Created by Imana Grashuis, kitchen witch, recipe developer, and photographer, and Tylor Starr, founder of The Protego Foundation and the Chickpeeps podcast, the book is both an amazing recipe collection as well as an encouraging, uplifting invitation to the vegan lifestyle.
From Molly Weasley's Breakfast Spread to Giant Pumpkin Patch Brownies, the authors imbue every recipe with text and imagery that captures the feel of the Wizarding World, with a bit of storytelling thrown in for good measure.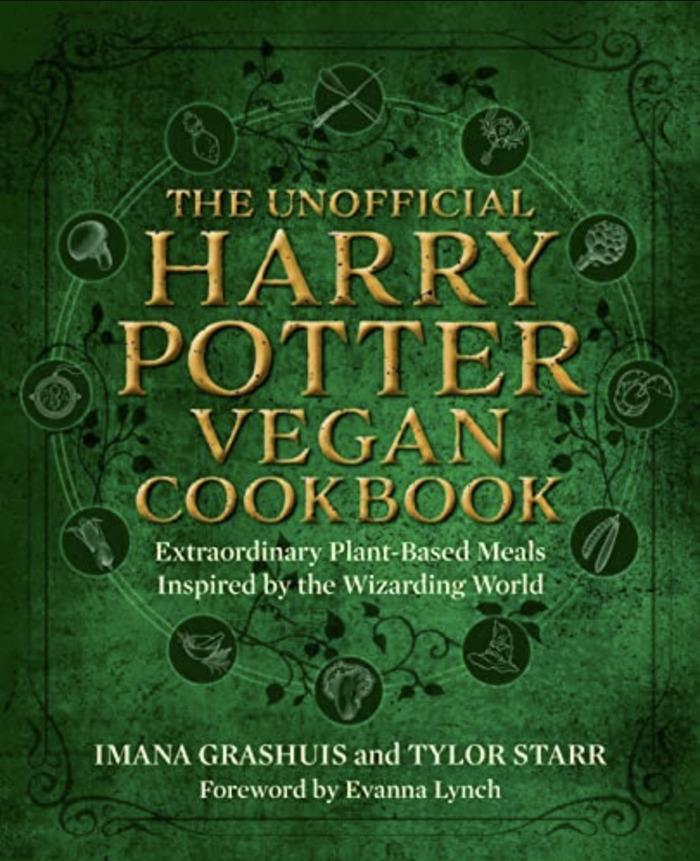 9. The Homemade Vegan Pantry: The Art of Making Your Own Staples by Miyoko Schinner
A guide to creating vegan versions of pantry staples–from dairy and meat substitutes such as vegan yogurt, mayo, bacon, and cheese, to dressings, sauces, cookies, and more.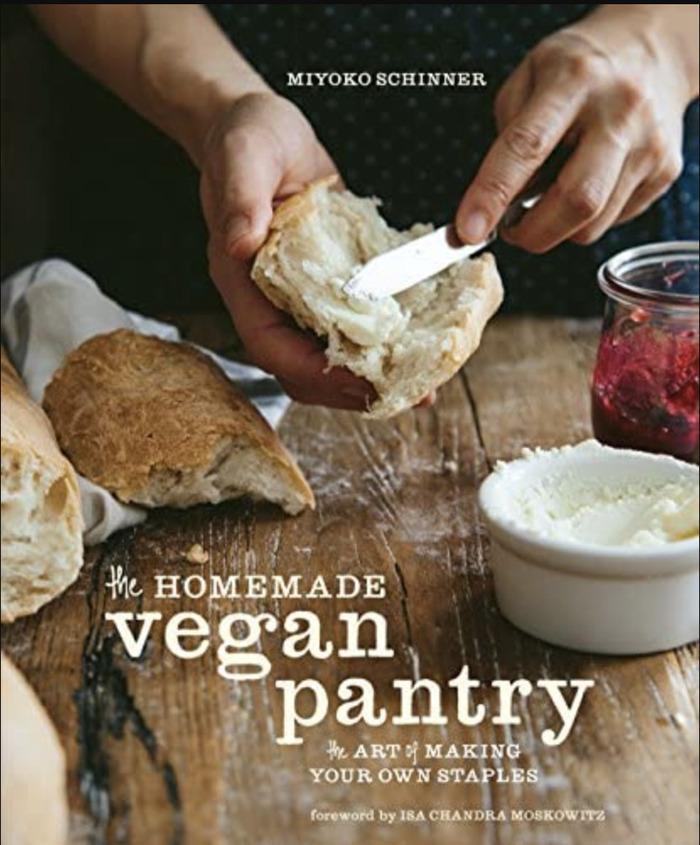 10. The Korean Vegan Cookbook: Reflections and Recipes from Omma's Kitchen by Joanne Lee Molinaro
Joanne Lee Molinaro has captivated millions of fans with her powerfully moving personal tales of love, family, and food. In her debut cookbook, she shares a collection of her favorite Korean dishes, some traditional and some reimagined, as well as poignant narrative snapshots that have shaped her family history.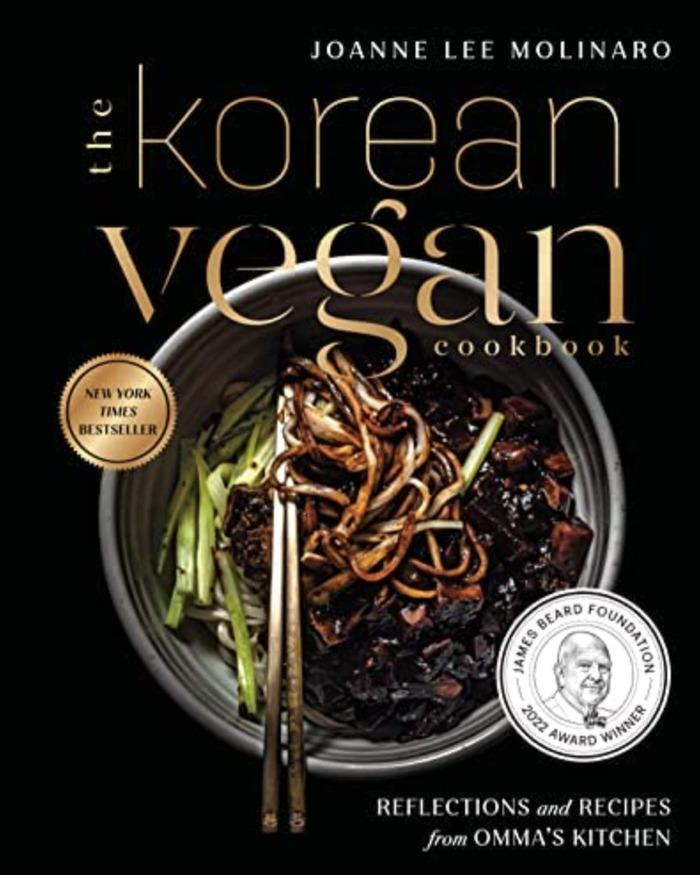 11. Plant-Based India: Nourishing Recipes Rooted in Tradition by Sheil Shukla
Physician and plant-based artist creator Dr. Sheil Shukla celebrates Indian cuisine with 100 stunningly photographed vegan recipes that utilize fresh, healthy produce to capture the indelible flavors of India.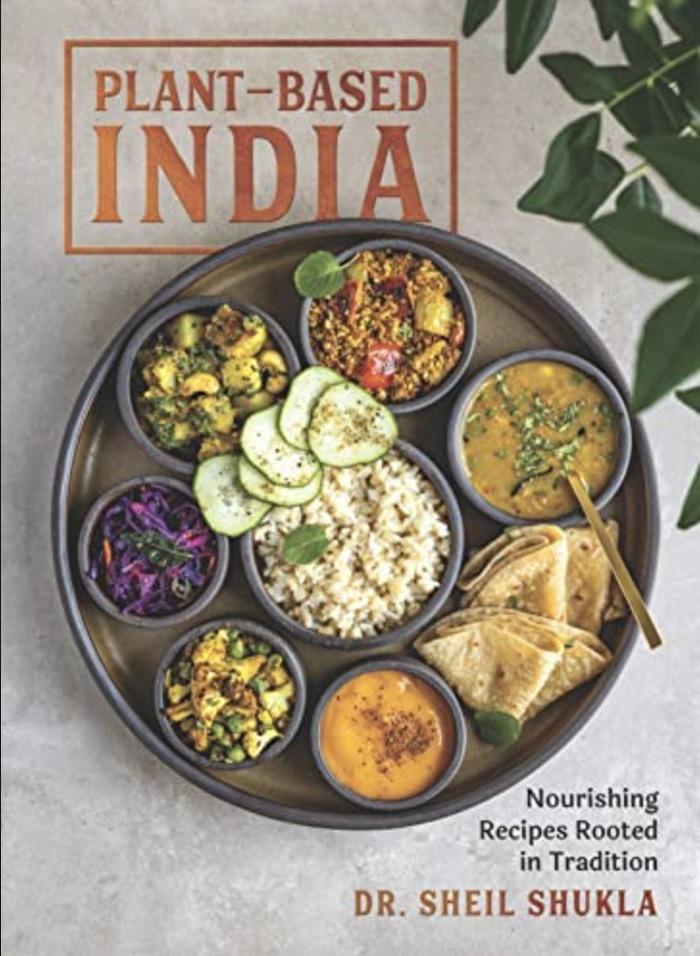 12. Oh She Glows for Dinner: Nourishing Plant-Based Meals to Keep You Glowing by Angela Liddon
In Oh She Glows for Dinner, Angela shares her Glow Getters meal prep plans, helpful make-ahead tips, and favorite seasonal and holiday menus, as well as one-pot and on-the-glow meals that will help streamline your busy week.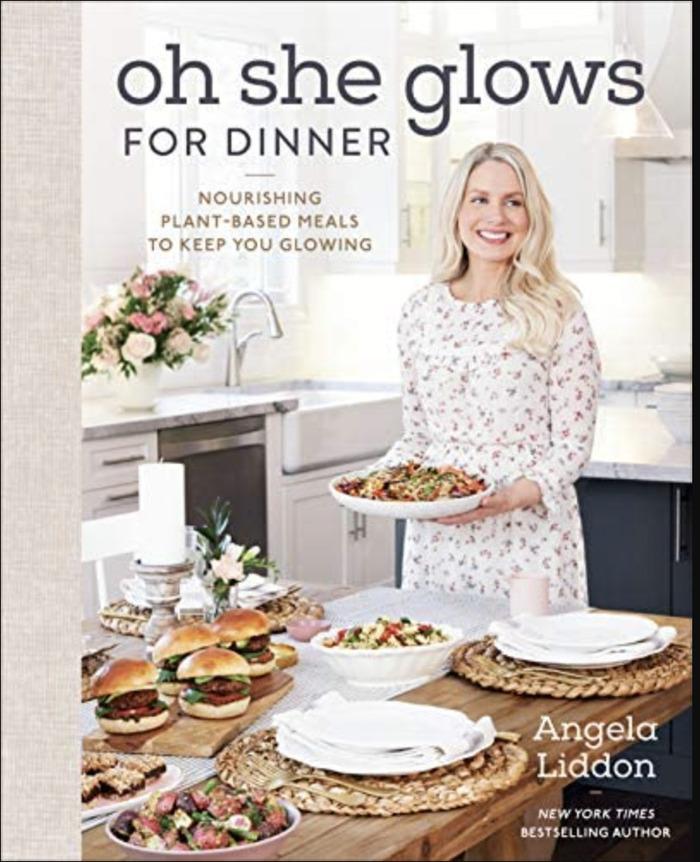 13. Southern Vegan: Delicious Down-Home Recipes for Your Plant-Based Diet by Lauren Hartmann
Here to ring in a new era of vegan cooking is Lauren Hartmann, native Southerner, chef, and founder of the food blog Rabbit and Wolves.
In these 60 recipes, Lauren shows you how to make rich, buttery, decadent plant-based versions of all your favorite southern foods so you never again have to miss out on the tastes you love.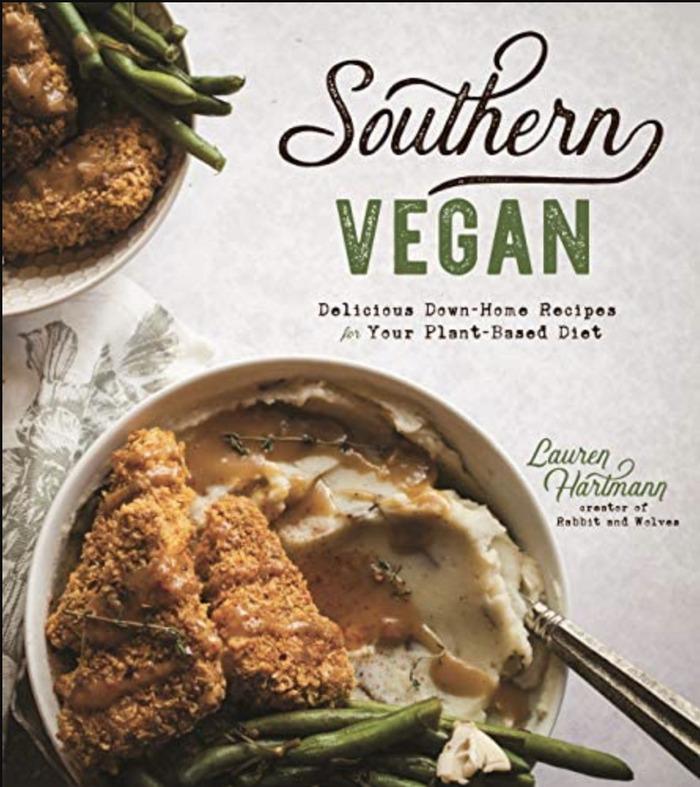 14. Mississippi Vegan: Recipes and Stories from a Southern Boy's Heart: A Cookbook by Timothy Pakron
Inspired by the landscape and flavors of his childhood on the Mississippi Gulf Coast, Timothy Pakron found his heart, soul, and calling in cooking the Cajun, Creole, and southern classics of his youth.
In his debut cookbook, he shares 125 plant-based recipes, all of which substitute ingredients without sacrificing depth of flavor and reveal the secret tradition of veganism in southern cooking.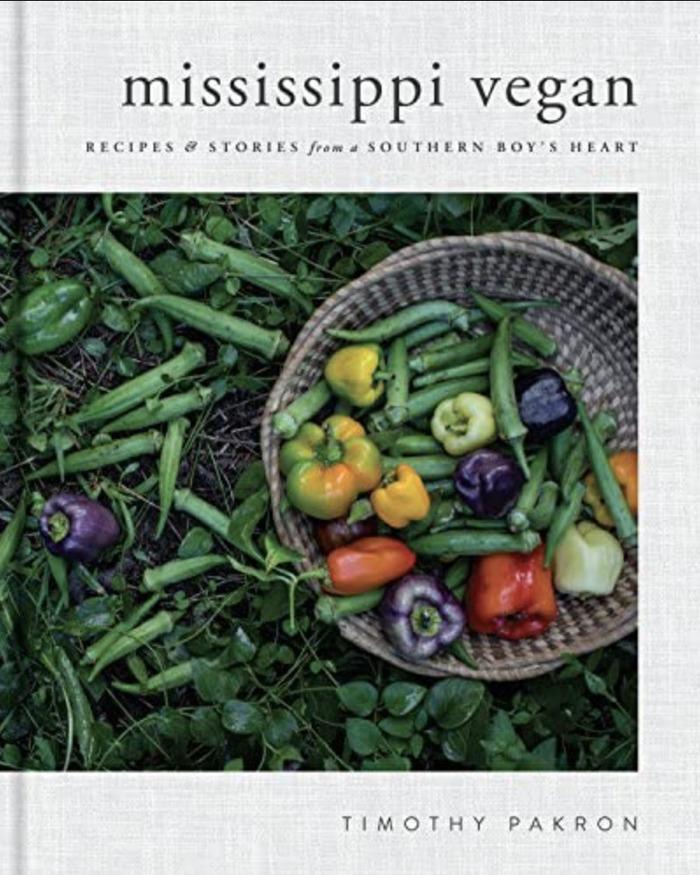 15. Plant-Based Himalaya: Vegan Recipes from Nepal by Babita Shrestha
In Plant-Based Himalaya, Nepalese author Babita Shrestha shares 38 vegan recipes from her home country that she has been cooking and eating since she was very young, including mouthwatering grains, dal, curries, greens, sauces, and desserts.
In addition to food, Shrestha introduces her beloved Nepal along with her personal goals for a plant-based diet: decreasing mass production and consumption of unhealthy processed food in plastic packaging.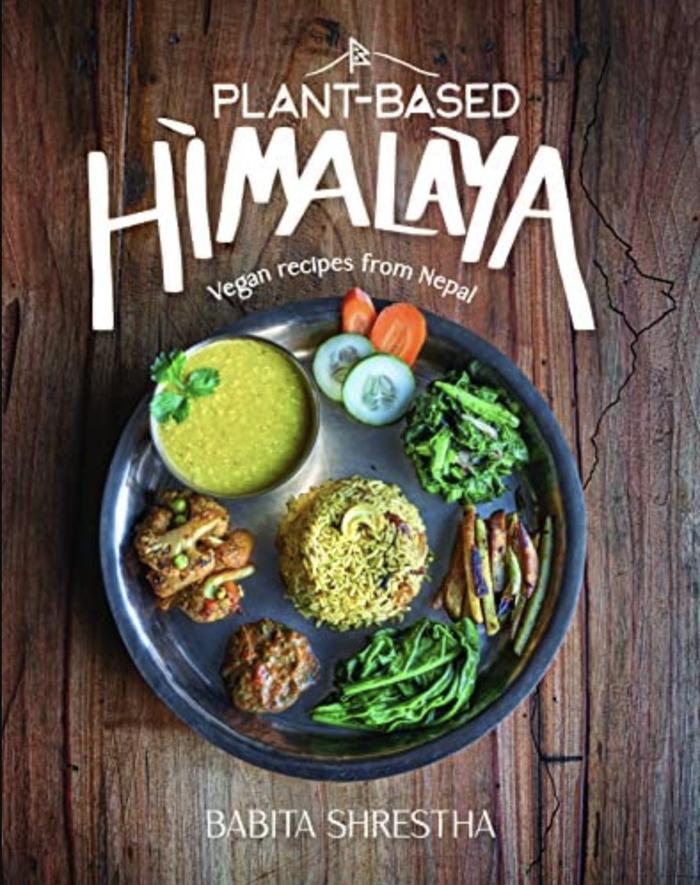 16. Death for Dinner Cookbook: 60 Gorey-Good, Plant-Based Drinks, Meals, and Munchies Inspired by Your Favorite Horror Films Hardcover by Zach Neil
From the mad mind of acclaimed chef Zach Neil comes this killer plant-based cookbook inspired by your favorite horror movies and TV shows.
The Death for Dinner Cookbook delivers gruesome goodness in 60 stick-to-your-guts comfort-food recipes, from startling starters and monstrous mains to depraved desserts and cursed cocktails.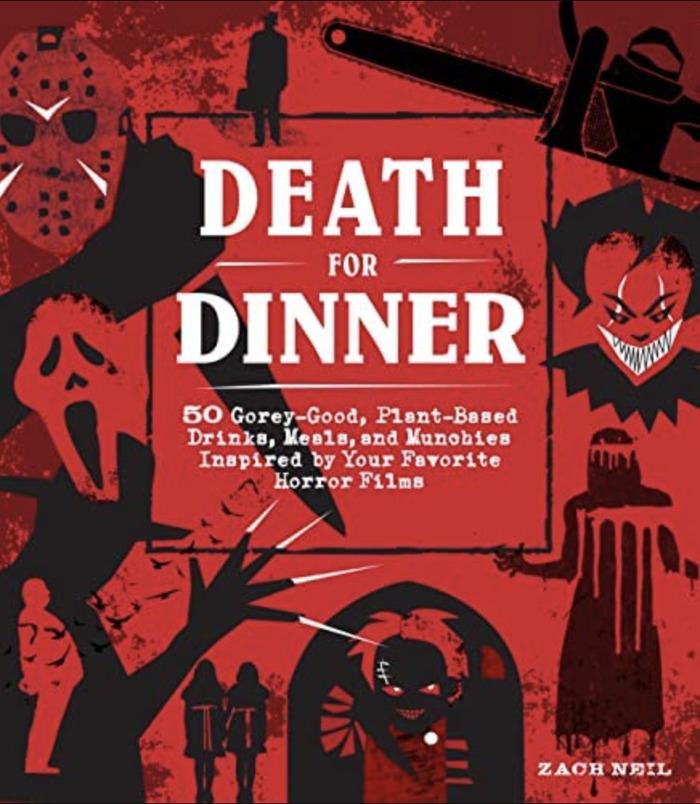 17. The Herbivorous Butcher Cookbook: 75+ Recipes for Plant-Based Meats and All the Dishes You Can Make with Them by Aubry Walch and Kale Walch
From the Guamanian brother-sister duo behind the acclaimed and beloved vegan butcher shop, The Herbivorous Butcher, here are 75 innovative recipes for plant-based meats and standout vegan dishes.
These are butcher shop classics (but so much healthier), such as Pork Chops, Ground Beef, and Chicken Cutlets that taste and chew as good as the real thing—perfect for vegans as well as anyone who wants to eat less meat.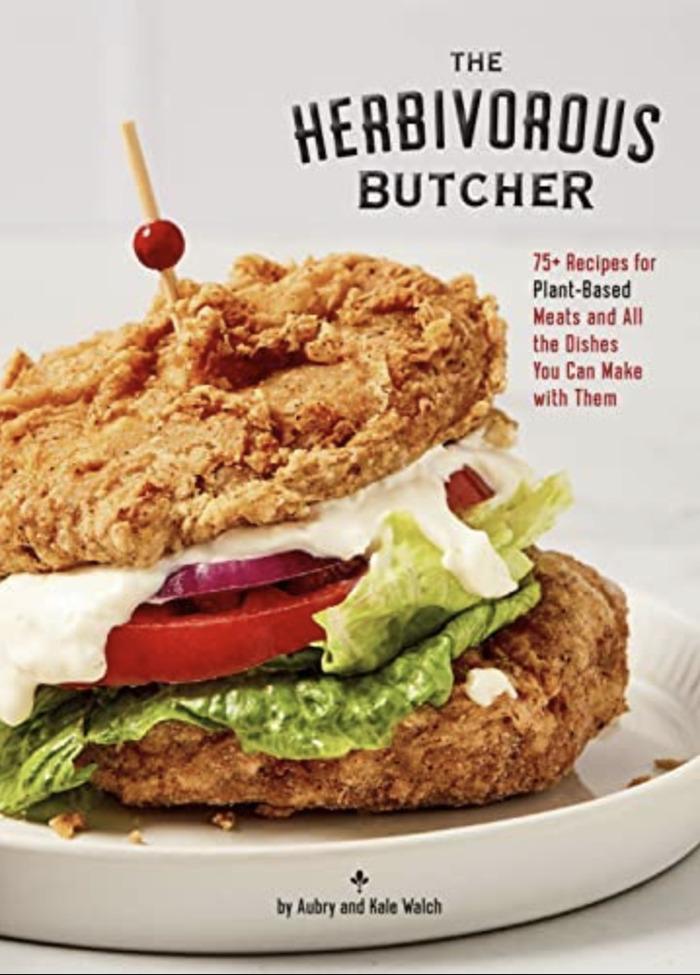 18. Ottolenghi Flavor: A Cookbook by Yotam Ottolenghi
In this groundbreaking cookbook, Yotam Ottolenghi and Ixta Belfrage offer a next-level approach to vegetables that breaks down the fundamentals of cooking into three key elements: process, pairing, and produce.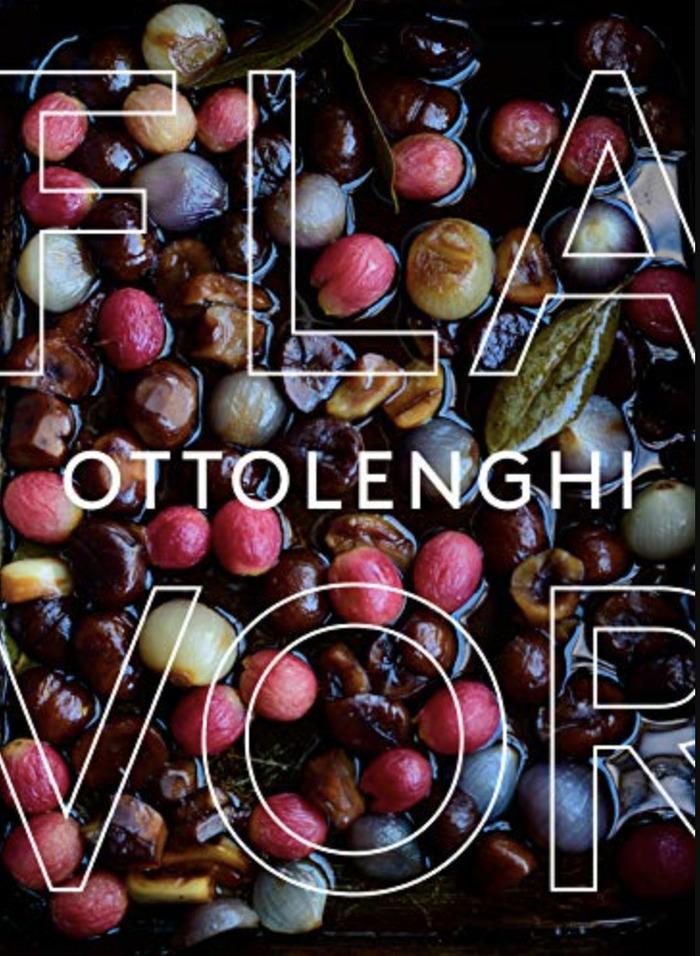 19. Oh She Glows Every Day: Quick and Simply Satisfying Plant-based Recipes: A Cookbook
Liddon shares wildly delicious recipes that are perfect for busy lifestyles, promising to make plant-based eating convenient every day of the week—including holidays and special occasions.
This vegan cookbook is full of favorites like veggie burgers, bolognese, and brownies.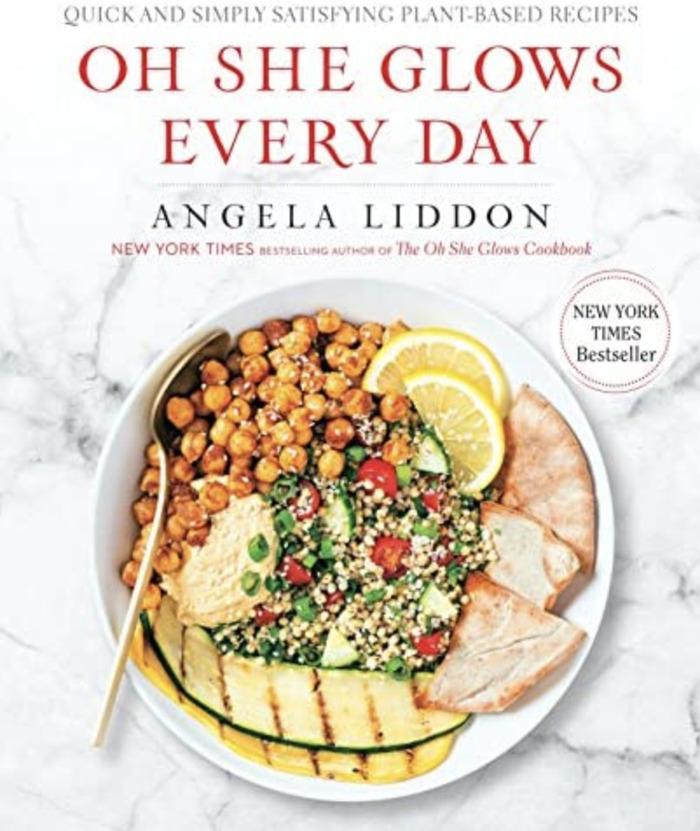 20. Cooking with Plant-Based Meat: 75 Satisfying Recipes Using Next-Generation Meat Alternatives by America's Test Kitchen
The recipe experts at America's Test Kitchen show how to cook successfully with modern meat alternatives—producing juicy, savory, meaty flavor—and transform them into a broad array of mouthwatering dishes that make sustainable meat-free eating feel luxurious.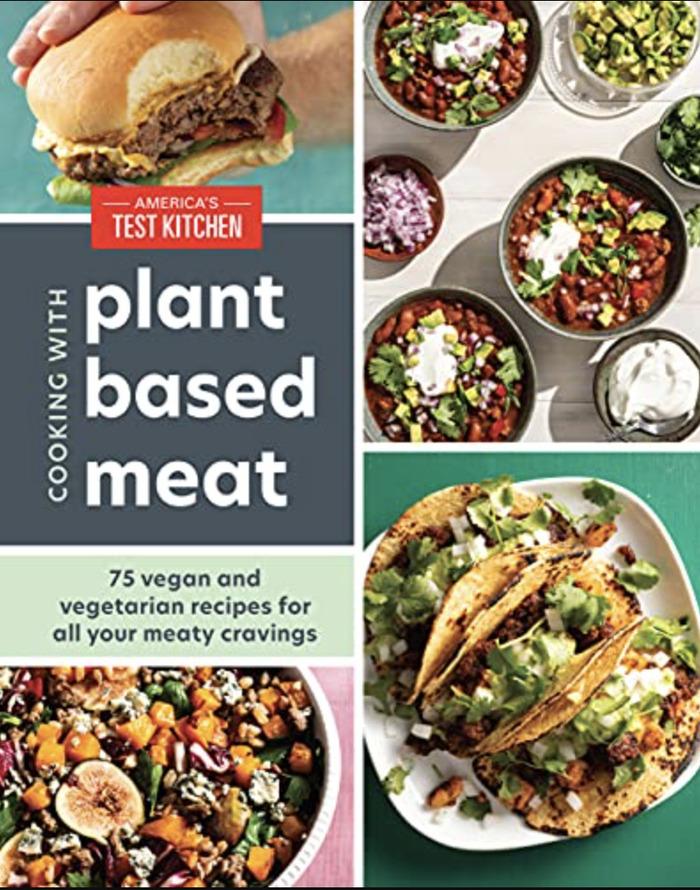 21. Modern Vegan Baking: The Ultimate Resource for Sweet and Savory Baked Goods by Gretchen Price
The ultimate guide to real vegan baking―Modern Vegan Baking is a great resource for creative, substitution-free treats that are both savory and sweet.
Recipes in Modern Vegan Baking include Triple Chocolate Glazed Donuts, Rosemary and Fig Focaccia, Lemon Lavender Shortbread, Pumpkin Pie with Oat Nut Crust, and much more!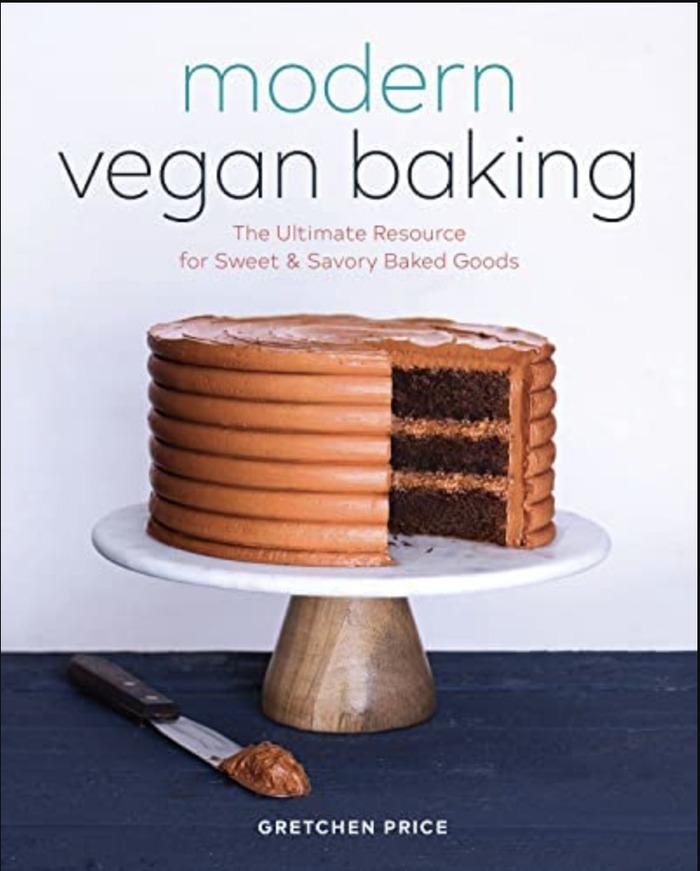 22. Vegan Boards: 50 Gorgeous Plant-Based Snack, Meal, and Dessert Boards for All Occasions by Kate Kasbee
In these pages, Kate Kasbee, co-creator of the popular blog Well Vegan, shows you how to create 50 stunning plant-based boards.
Step-by-step instructions and a color photograph are included for each one. All the boards are remarkably easy to prepare, and most require no cooking at all.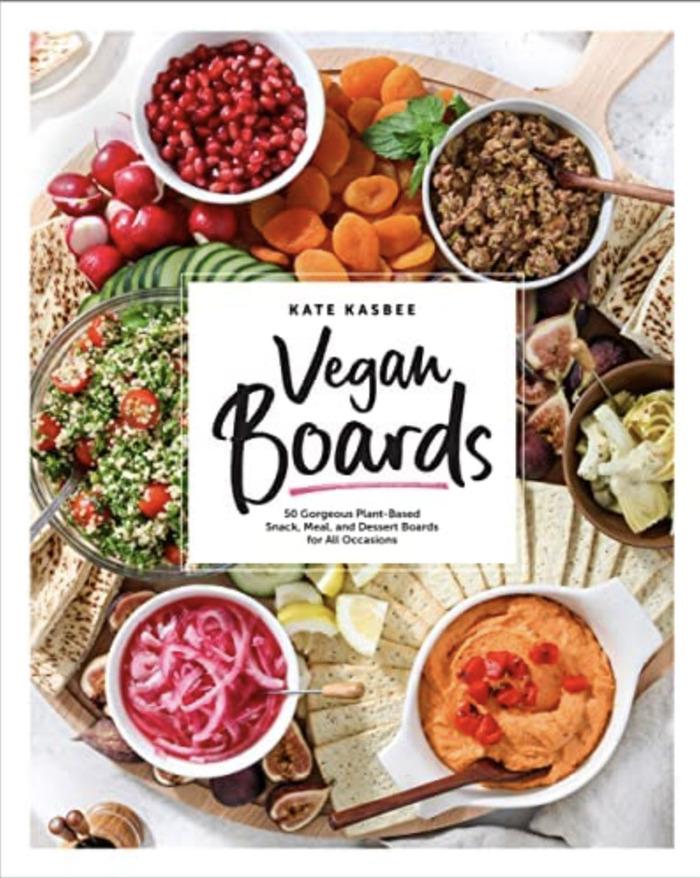 23. Linda McCartney's Family Kitchen: Over 90 Plant-Based Recipes to Save the Planet and Nourish the Soul by Linda McCartney
Join the McCartney family for a feast of nearly 100 sustainable, plant-based recipes to save the planet and nourish the soul in this deeply personal cookbook from Paul, Mary, and Stella honoring their late wife and mother, Linda McCartney.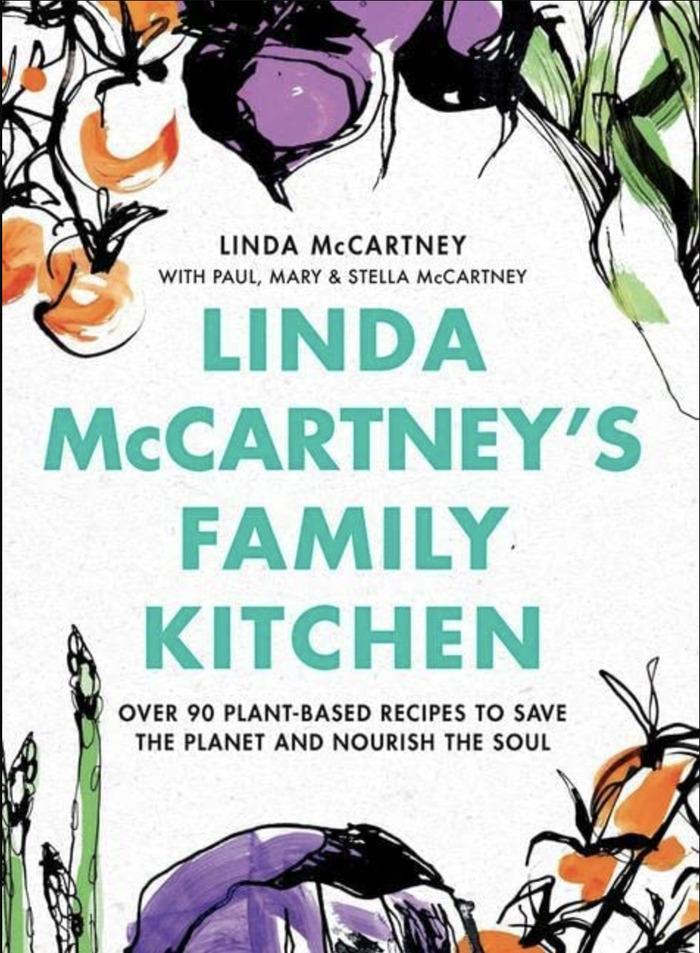 24. The Buddhist Chef: 100 Simple, Feel-Good Vegan Recipes: A Cookbook by Jean-Philippe Cyr
The Buddhist Chef is a collection of Jean-Philippe's best vegan recipes that will become a mainstay in vegan and non-vegan kitchens alike. The recipes are perfect for long-time vegans, those trying out a vegan diet for the first time, or those simply trying to eat more plant-based foods.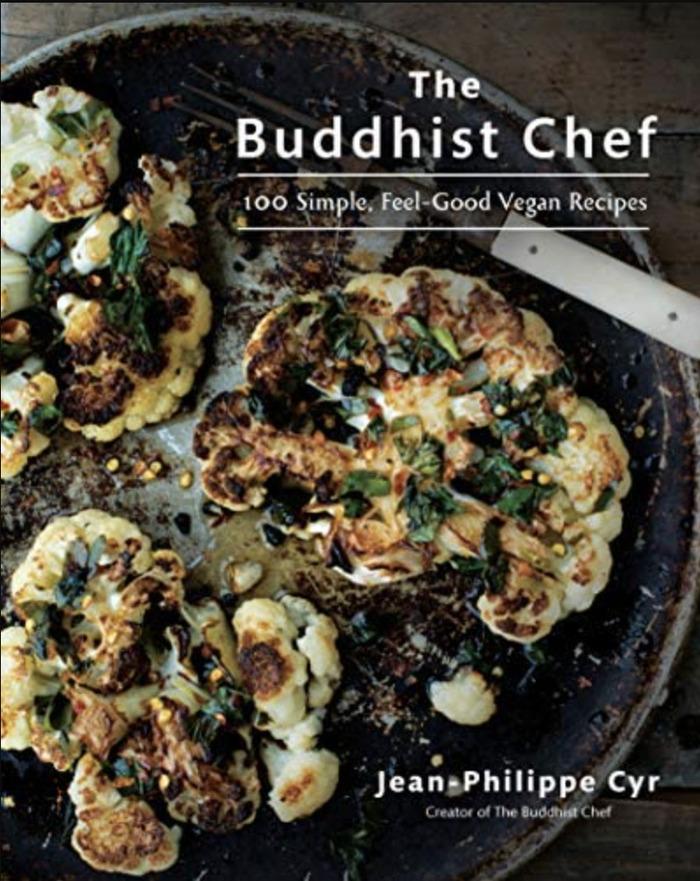 25. The Vegan Stoner Cookbook: 100 Easy Vegan Recipes to Munch by Sarah Conrique and Graham I. Haynes
A collection of vegan recipes so simple to make that even a stoner could prepare them, this highly illustrated cookbook from the creators of The Vegan Stoner food blog proves that going vegan can be fun, cheap, and easy.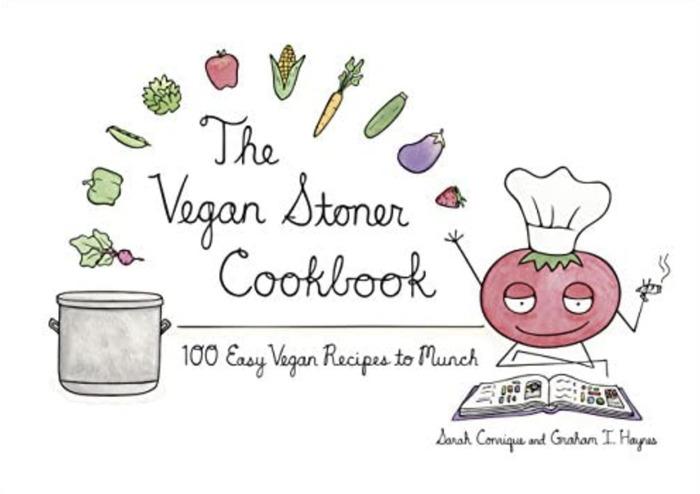 26. The Peruvian Vegan Cookbook by Elias Lopez and Enid Soto-Lopez
The 50 recipes included in this vegan cookbook are based on traditional Peruvian dishes but completely plant-based.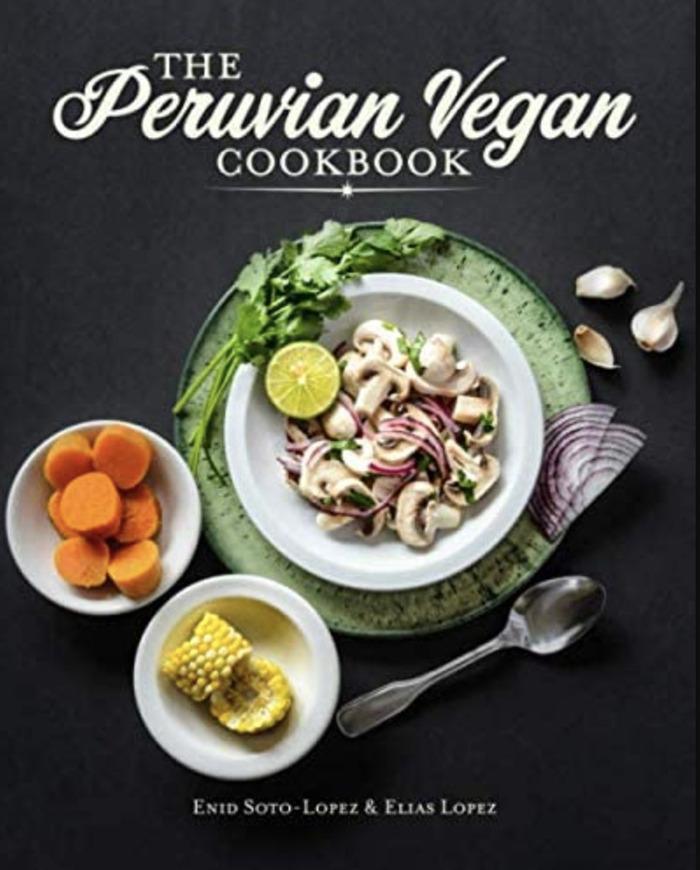 27. Provecho: 100 Vegan Mexican Recipes to Celebrate Culture and Community by Edgar Castrejón
Provecho features 100 of Edgar's ingenious vegan recipes that honor the traditional, often meat-heavy classics of Mexican and Latin American culture while cooking with compassion.
Many take thirty minutes or less, rely on readily accessible ingredients, and feature Salvadoran and Colombian influences.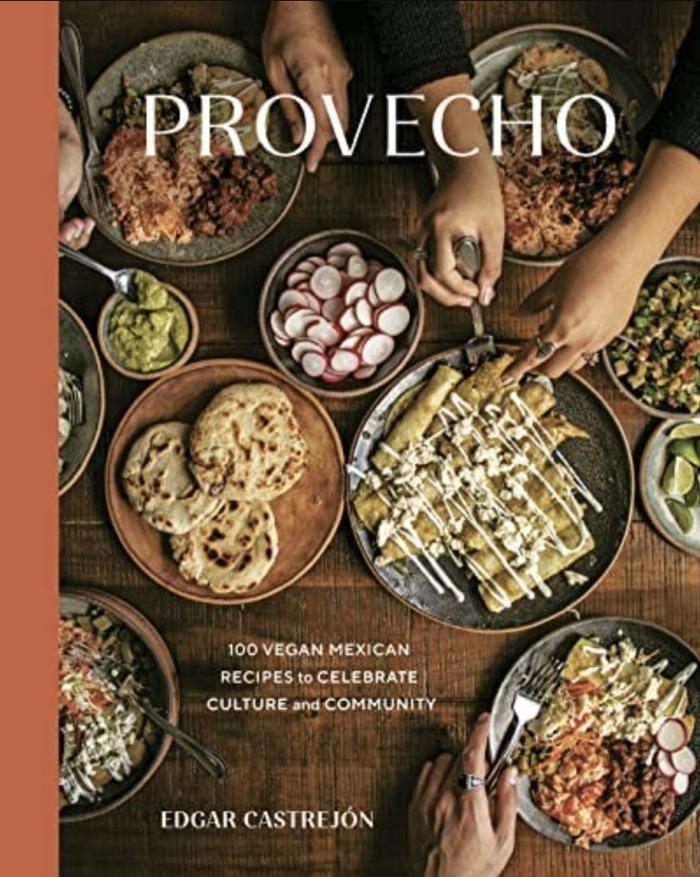 28. Sushi Modoki: The Japanese Art and Craft of Vegan Sushi by iina
At the hands of vegan innovator iina, a cooking instructor in her native Japan, tomatoes transform into "fatty tuna," mushrooms into "scallops," and carrots into "salmon"—with mind-boggling results.
Clear, step-by-step instructions show you how to make five different styles of sushi with all-natural, whole ingredients—and assemble elegant plates bursting with color and crunch.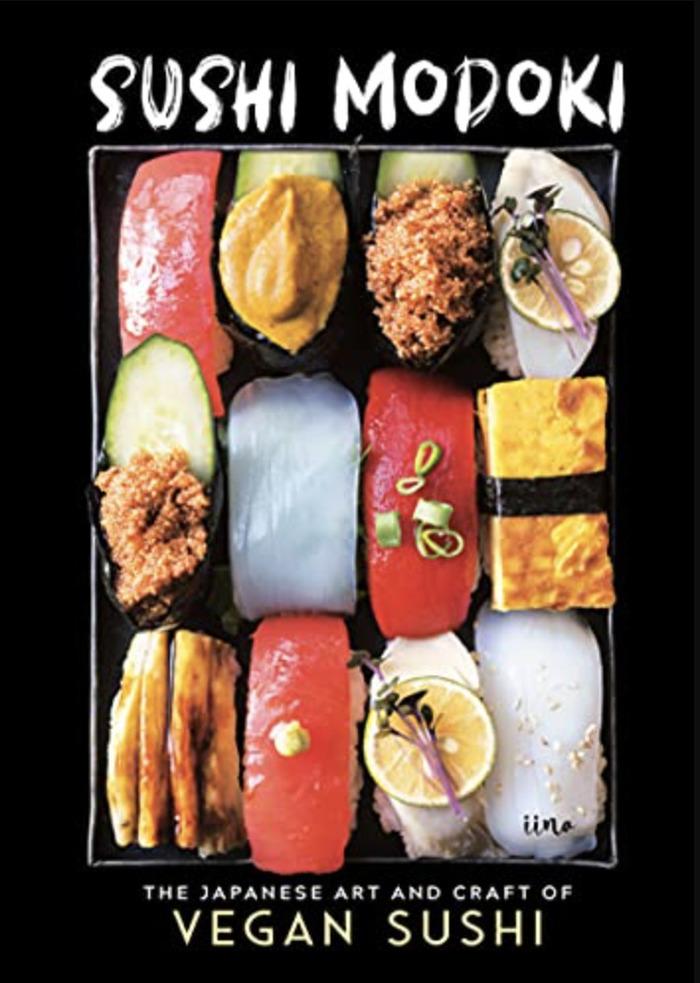 29. The Happy Hormone Guide: A Plant-based Program to Balance Hormones, Increase Energy, & Reduce PMS Symptoms by Shannon Leparski
In The Happy Hormone Guide, certified hormone specialist Shannon Leparski presents a comprehensive, plant-based lifestyle program to help women balance their hormones, increase energy, and reduce PMS symptoms.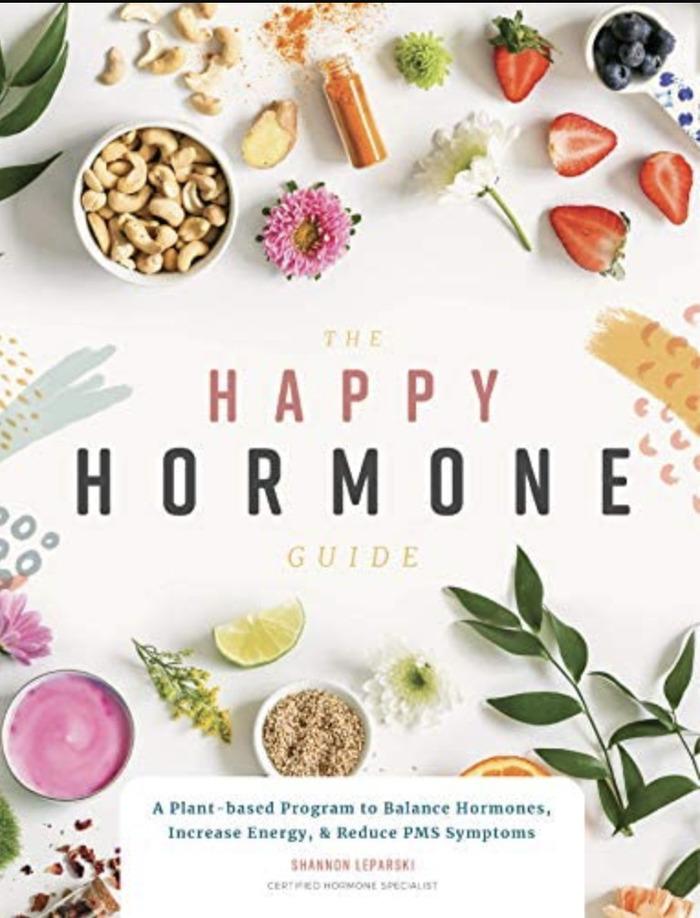 30. The Scottish Vegan Cookbook: Plant-Based Recipes for Everyday Eating by Jackie Jones
Vegan recipe developer Jackie Jones provides a huge selection of recipes for deliciously vegan versions of classic Scottish as well as newly designed dishes, including haggis, neeps and tatties, and more.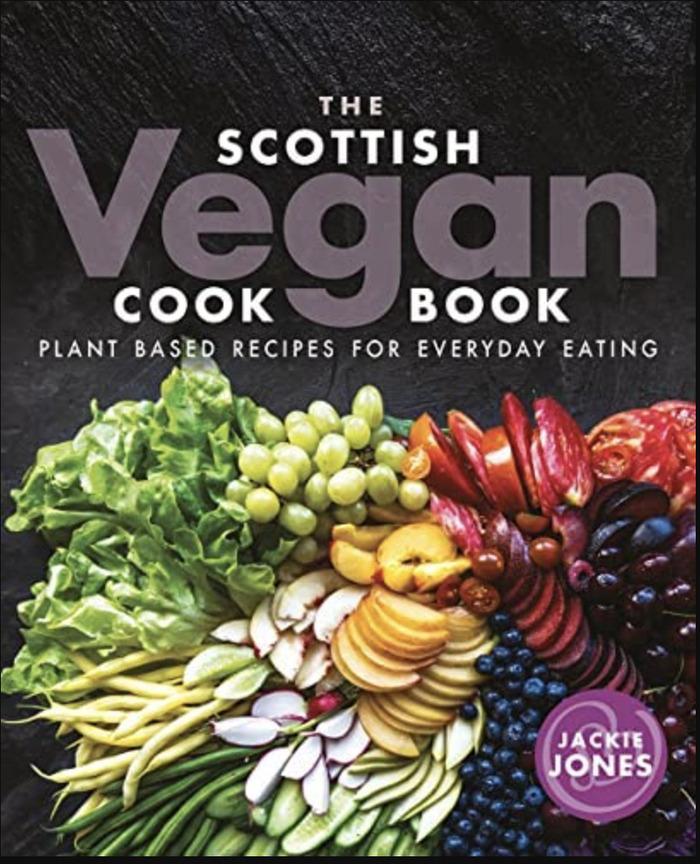 Latest posts by Ashley Hubbard
(see all)