This post may contain affiliate links, meaning if you book or buy something through one of these links, I may earn a small commission (at no extra cost to you!). Please see my disclosure.
A few months ago, I visited Louisville. It was the first time I truly explored the city that is only three hours north of me. Much like Indiana, I grew up going to Kentucky A LOT as a child. We have lots of family in both states so visits consisted of just visiting family so I never really explored either state. Well, in the past two months, I've visited both Indianapolis and Louisville and fell in love with both cities and finally feel like I can say I've been there. I had literally only 24 hours in Louisville so I made the most of my time and was running around like crazy most of the time. The first thing I did after grabbing a quick breakfast was head to Copper & Kings Distillery for a quick tour in Louisville's Butchertown neighborhood. More on that later though!
As I was walking out of Copper & Kings, I noticed some beautiful murals across the way and so I started walking over to take some photos. Then I realized there were more and more murals and so I kept walking around this little area that seemed like an old manufacturing area because of the old train tracks and building styles. I came to this mural and at first glance, it's gorgeous. So full of color and amazing designs but then I noticed it said 'Butchertown' on it and there was a pig and then it hit me like a brick wall.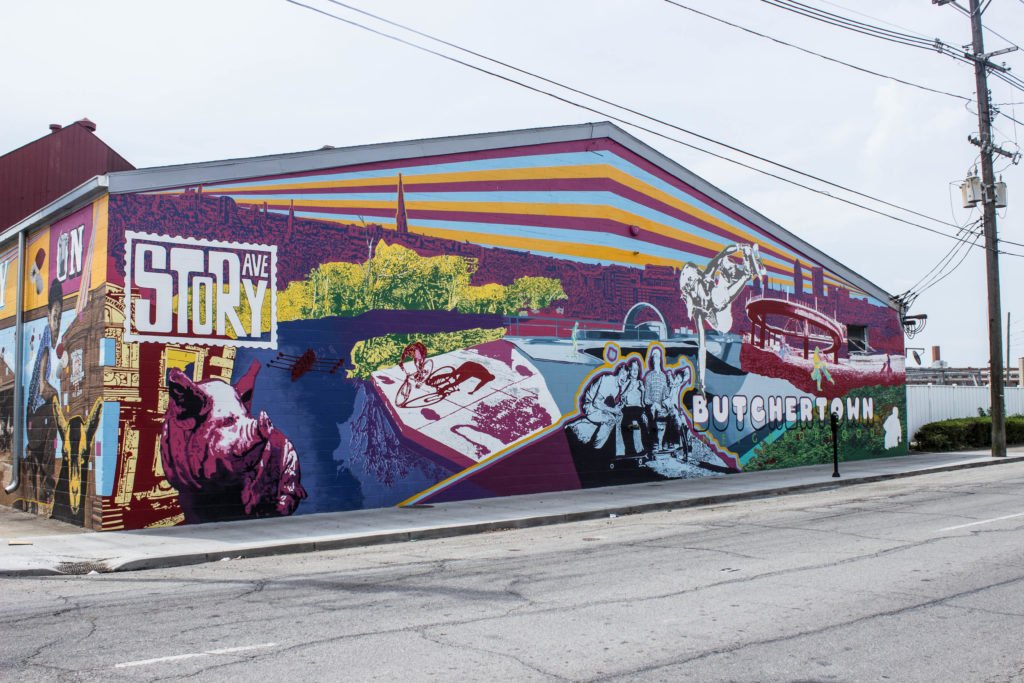 I was standing only feet away from accidentally walking into a pig slaughterhouse. The second I realized it, I recognized the smell in the air. I had thought it was weird but couldn't place it. It was the stagnant smell of death. I noticed the name of the plant and quickly realized where I had heard it from. It all came together in a matter of seconds. Then a flood of emotions came with it. Here I was wandering around an area that I just thought had beautiful murals like it was nothing when just a few feet away, terrible things were happening inside those walls.
It was then that I started noticing all of the pig art. It was almost as if it was mocking what was happening just a few feet away. Did people realize that these adorable pigs on the awnings or the beautiful pig mural or the cute little pig statues were what were being unnecessarily slaughtered just inside the plant? This is what dissociation looks like.
Cognitive dissonance is the state of having inconsistent thoughts, beliefs, or attitudes, especially as relating to behavioral decisions and attitude change.
Just as you may know eating healthy and going to the gym is good for your health, you likely still eat like crap and hardly work out. The same is true for how we treat animals. We know slaughtering and cruelty are not right but we still allow it. Cognitive dissonance is commonly referred to amongst vegans because it is amazing to see how people seriously disconnect from the animals on their plate vs the cute little cows they see in the field.
I was left feeling nauseous (and not just from the smell). Everything about the area didn't sit right with me. What was a beautiful mural turned into something so ugly in my eyes. It wasn't until I started doing some research to write this that I learned the mural was actually commissioned by JBS. They were arrogant enough to commission artists to take an ugly wall and make it beautiful knowing good and well that what they were doing inside was the ugliest thing of all.
I quickly left the area, got in my car and drove to my next stop. The whole time thinking in disbelief of what I saw, messaged a few of my friends for support who I knew would understand the feelings I was having, gathered my thoughts and decided to come back the next morning before I left Louisville to get some more photos. I knew I had to write something about this.
Now, you may be thinking a few things :
"Wow, I knew vegans were crazy. I'm never reading any of this lady's stuff again."
"They're just pigs."
"It's just a damn mural – get over yourself."
"What the hell are you talking about?"
I understand your thought process. A little over a year ago I probably would have had the same but hear me out and read some statistics and facts below. After you're done here, go and do some more research on your own about factory farming, watch Earthlings and read up on cognitive dissonance and veganism.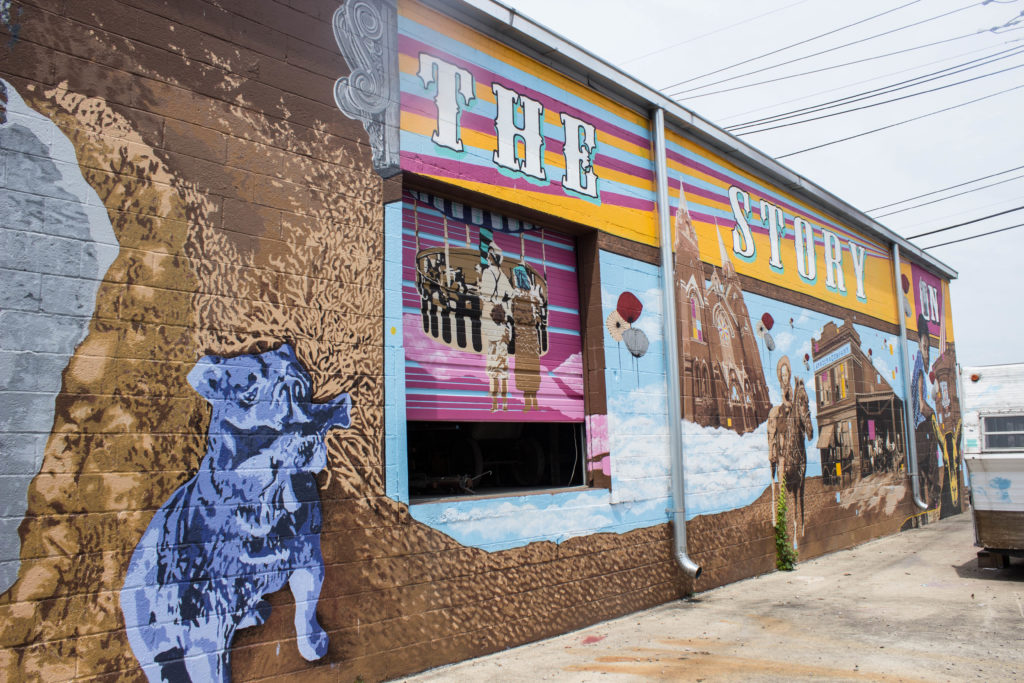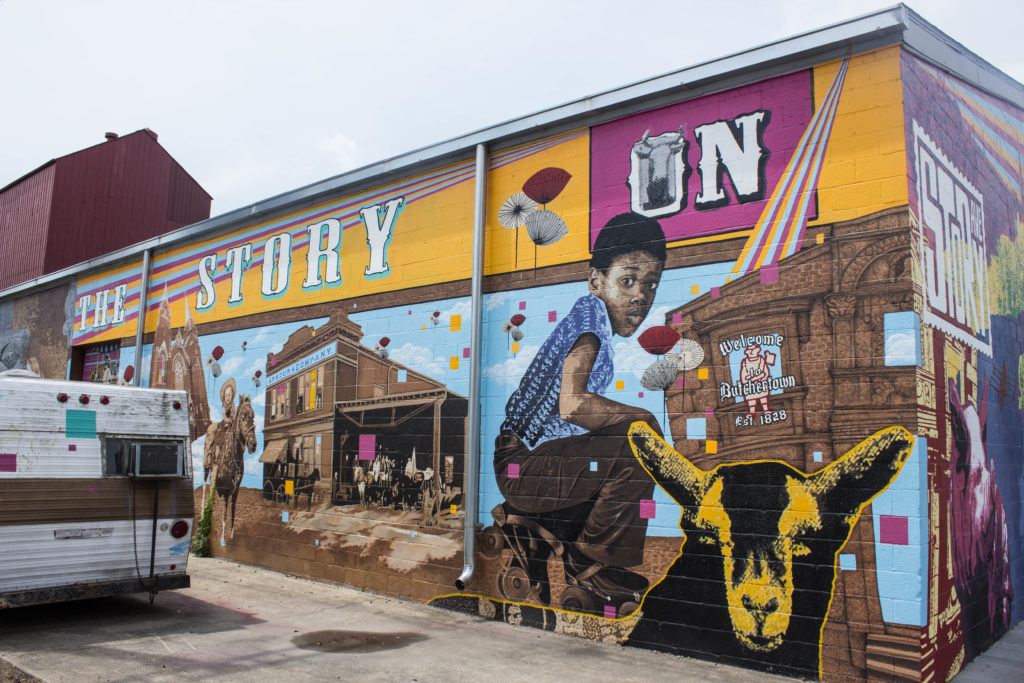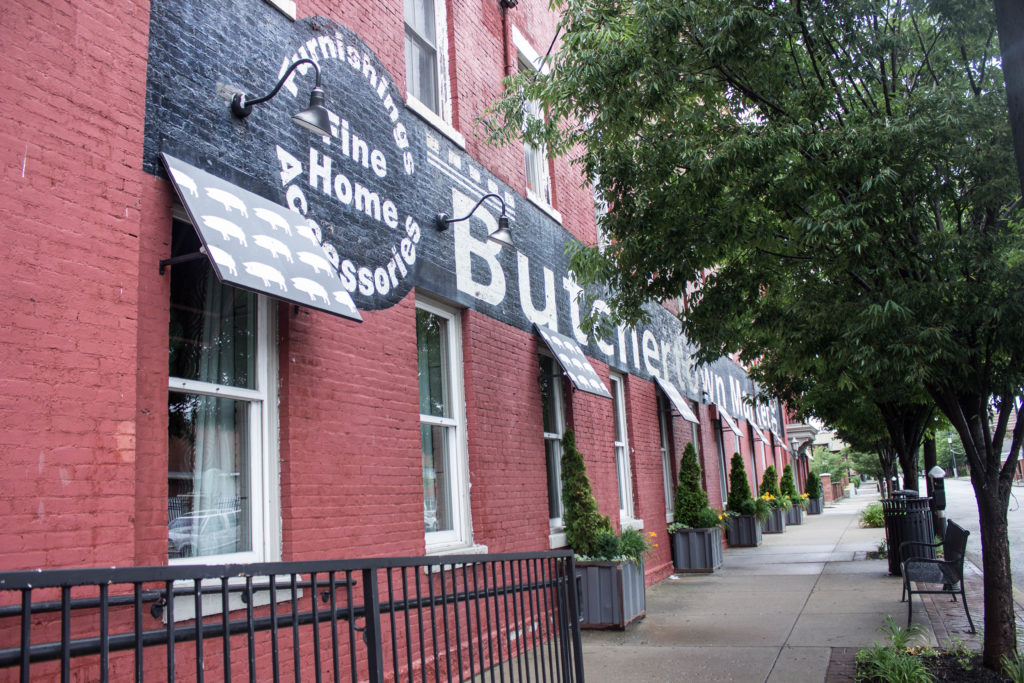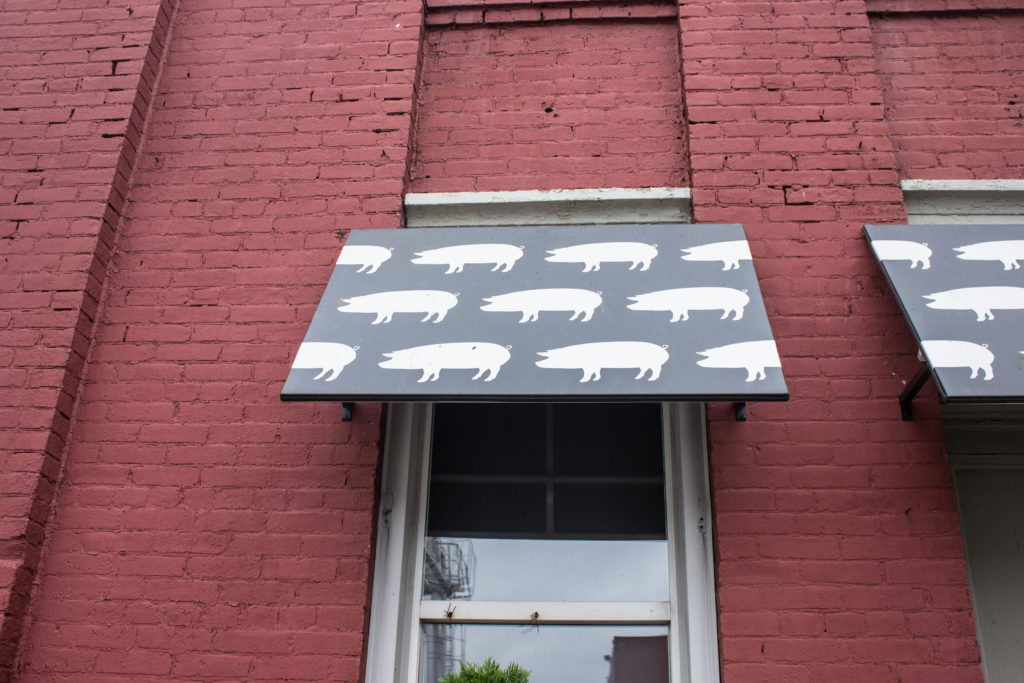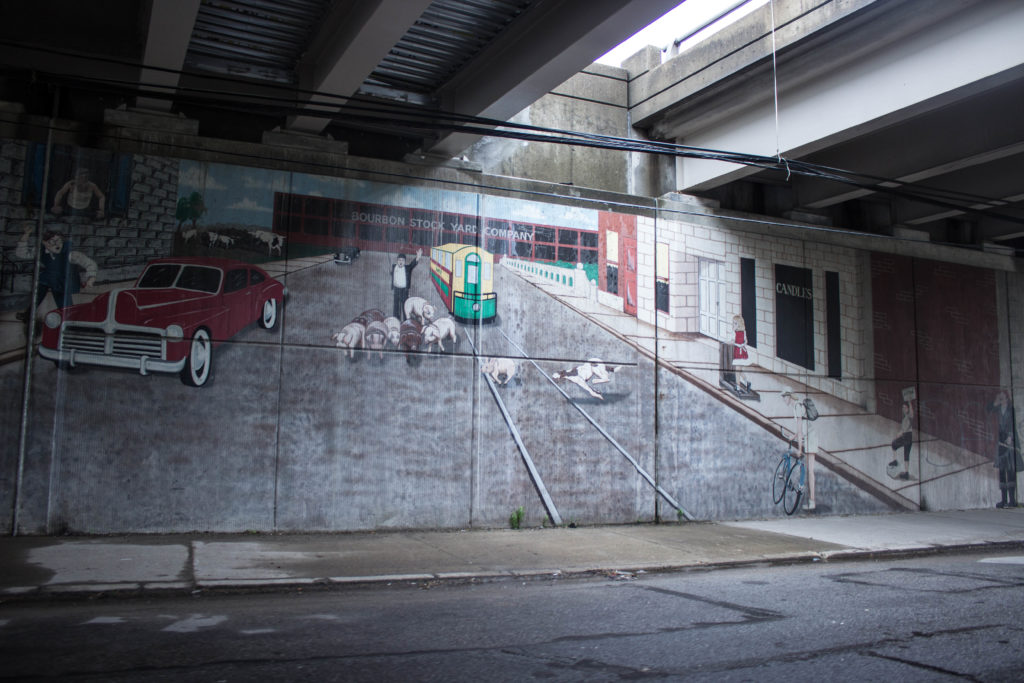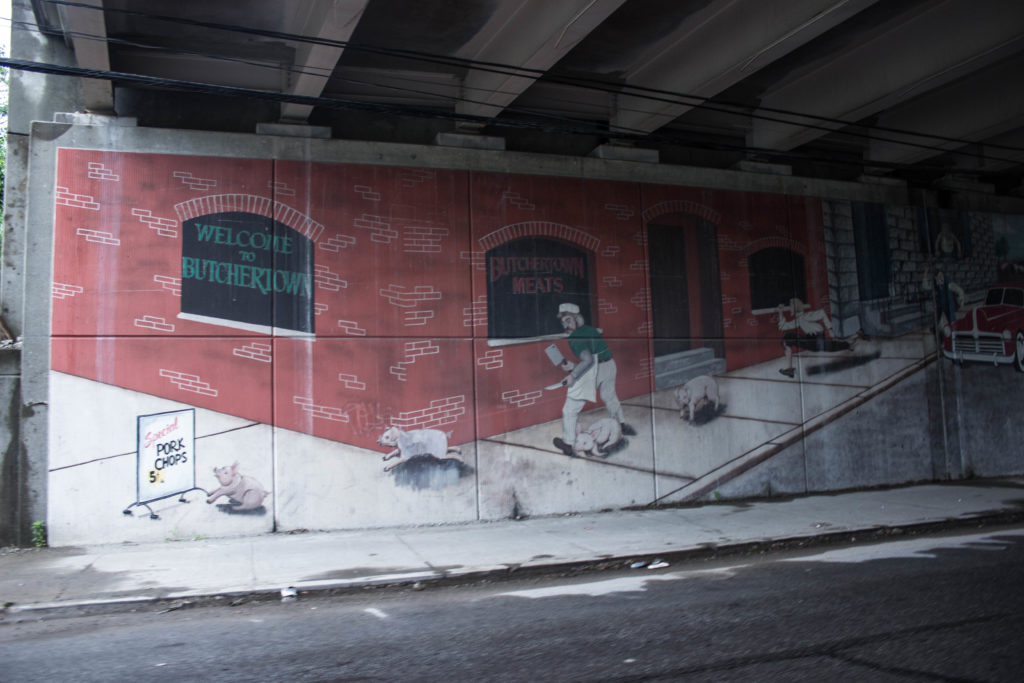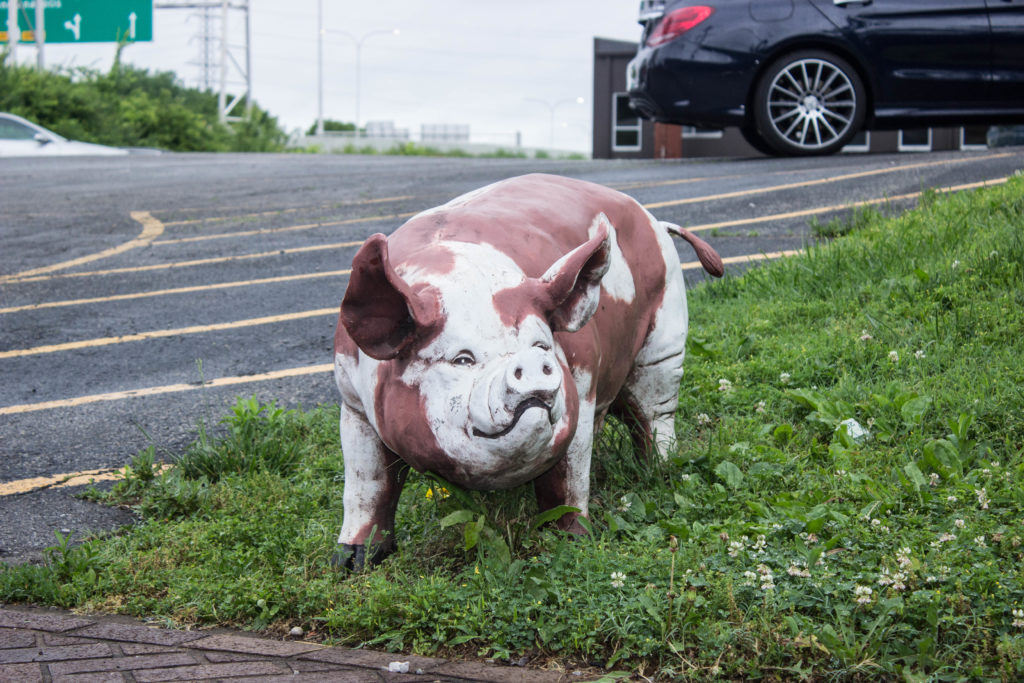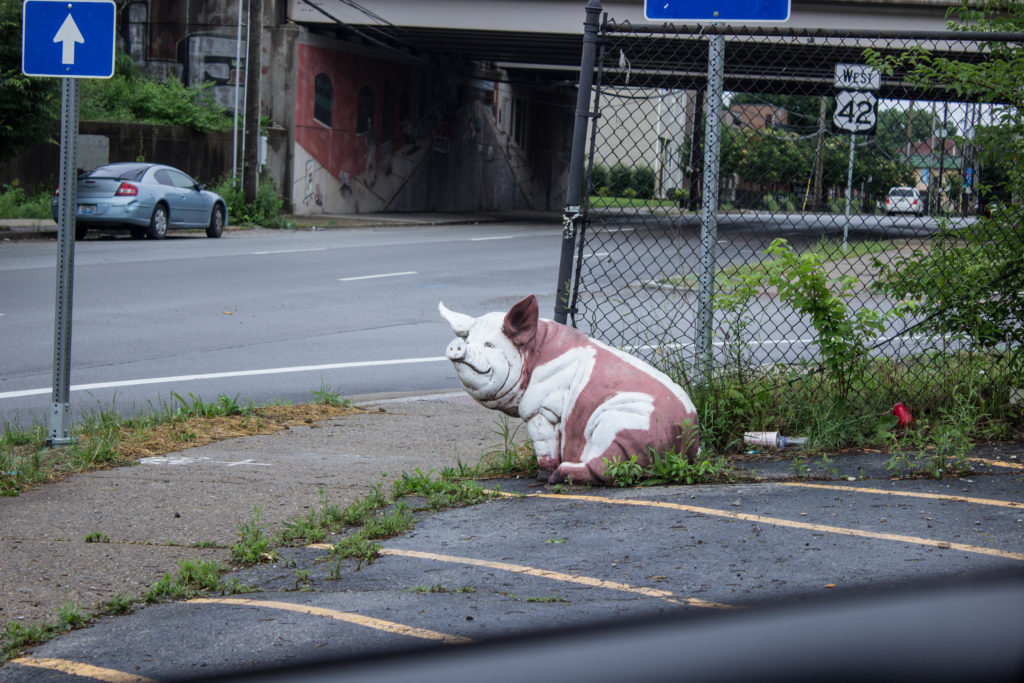 PIG SLAUGHTER STATISTICS//
9.95 million pigs were slaughtered in the US just last month according to the USDA
120 million pigs (rough estimate based on above number) are killed annually in the US
97% of pigs are raised in slaughterhouses – never seeing the sunshine or touching grass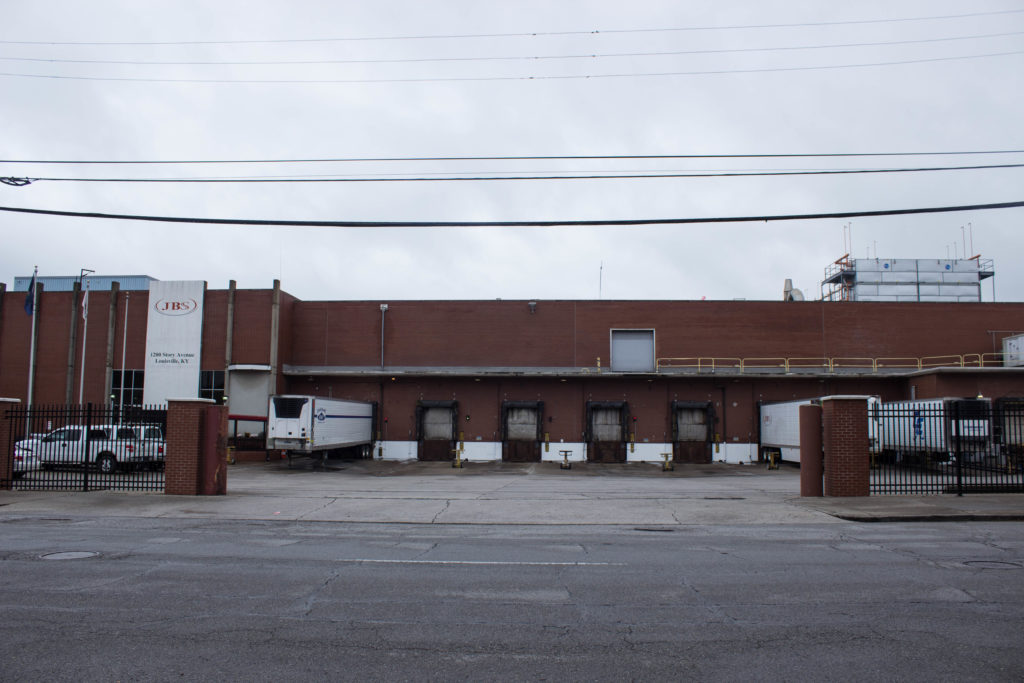 JBS INFORMATION//
10,500 pigs are slaughtered PER DAY
Has received two egregious violations in one year – only 11 of 800 plants to receive two violations in 12 months.

An inspector saw a live hog standing on what's called the "bleed table." The hog "was stumbling and trying to walk through a pile of approximately eight hogs that had been stunned but were piled up at the end of the bleed table," the notice said. An inspector then saw a JBS employee with a gun that shoots bolts chasing the live hog through the pile of dead hogs, until the live hog fell into a gap along the wall of the building, where it got trapped and was shot.
An inspector reported seeing two workers wrestling with a hog, and trying three times but failing to kill it with the bolt gun. On the fourth try, they were successful.

JBS has been hit with odor fines by the city on several occasions.
PIG FACTS//
Pigs are smarter than dogs
Pigs are as smart as three year old children
Pigs are actually very clean animals – never soiling the area they sleep or eat in.
Pigs are very social animals
Pigs don't sweat (despite the term "sweating like a pig")
So, while some people might be okay with plastering the area around a slaughterhouse with "cute" artwork of pigs and while Louisville might be celebrating their brand new beautiful mural, I'm left wondering…
how is slaughtering almost 11,000 of my friends every. single. day. worth celebrating?
Since my first visit to Butchertown, Louisville Pig Save has formed and I've been lucky enough to take part in one of their vigils. Louisville Pig Save is part of the larger organization, The Save Movement, in which individuals gather to bear witness to animals at the last moments of their lives.
For more information, check out Lousiville Pig Save on their Facebook page and The Save Movement here.
Here is how pigs should be treated and celebrated//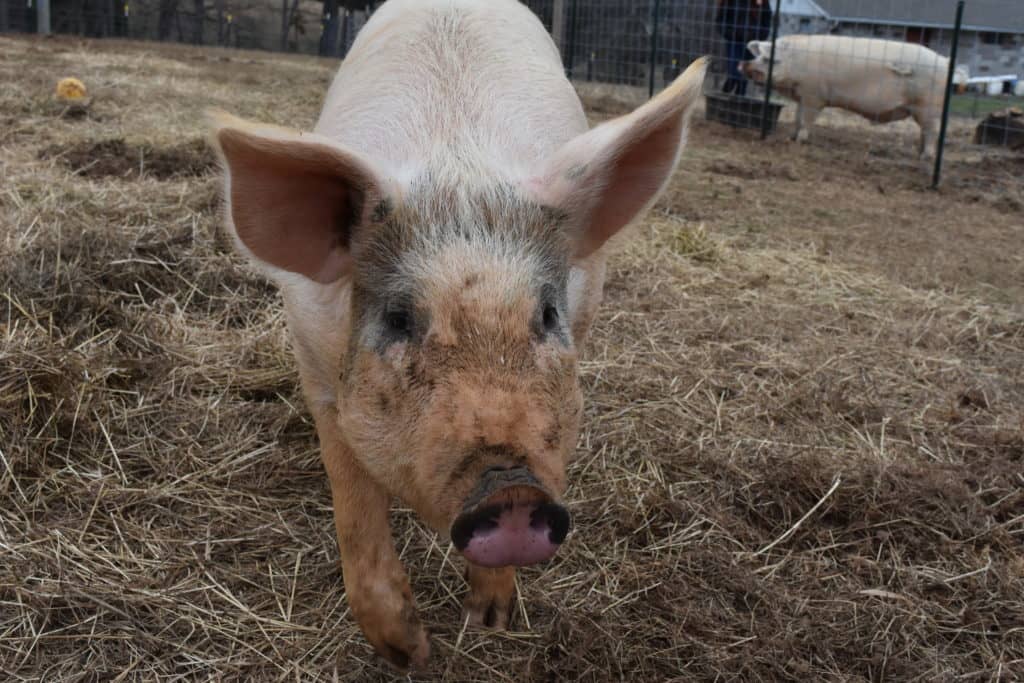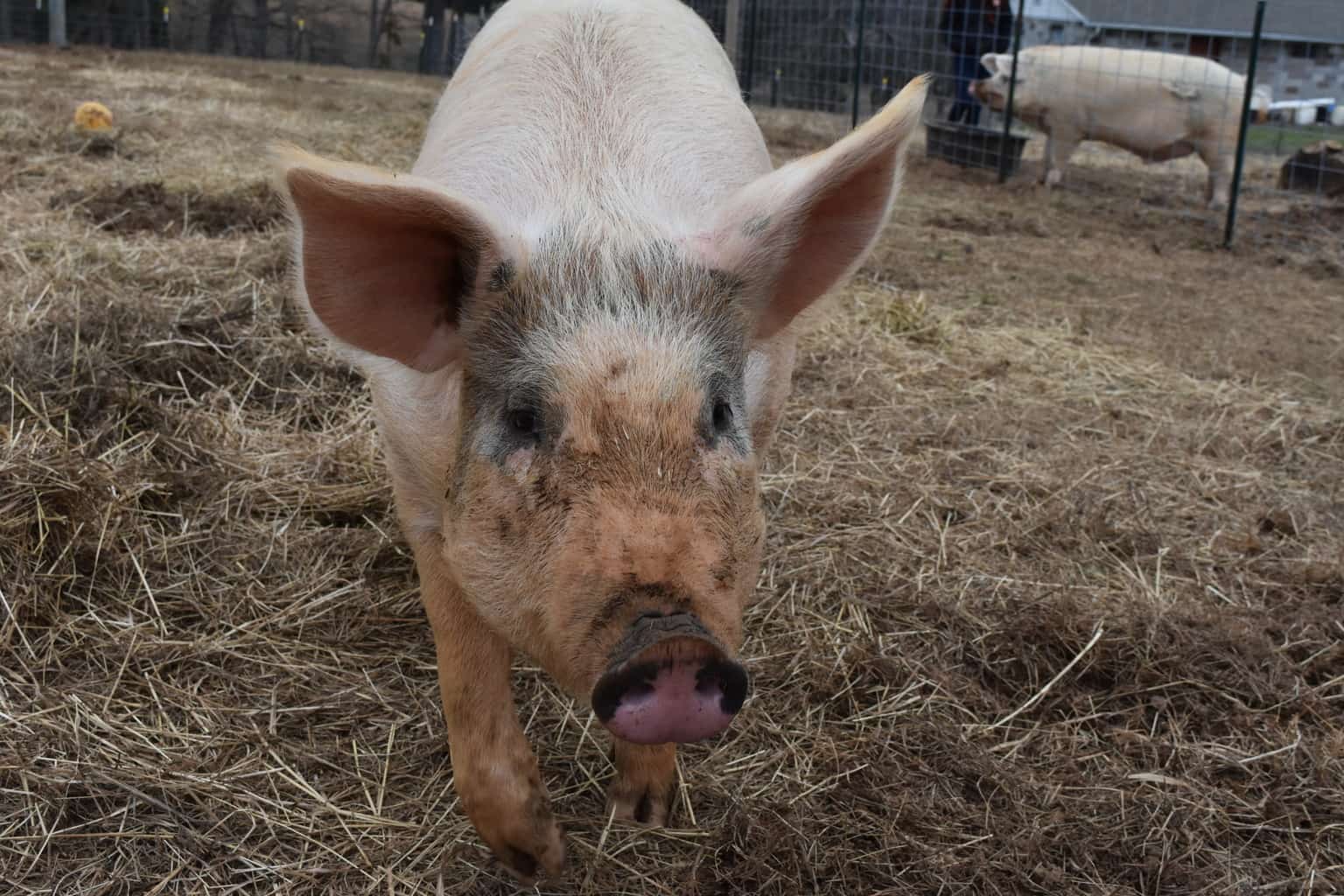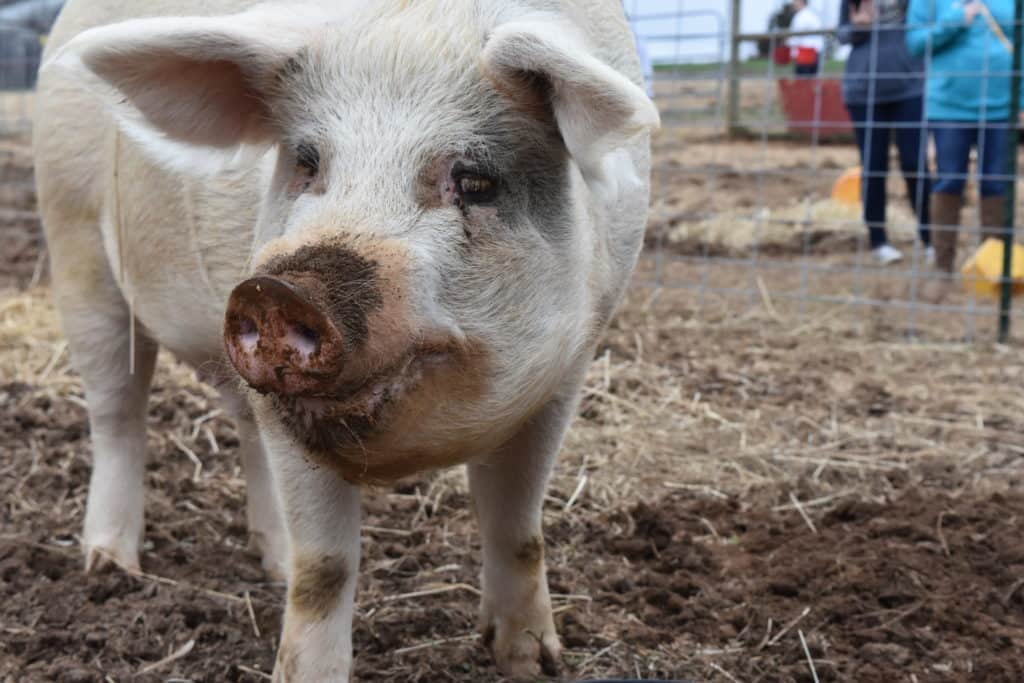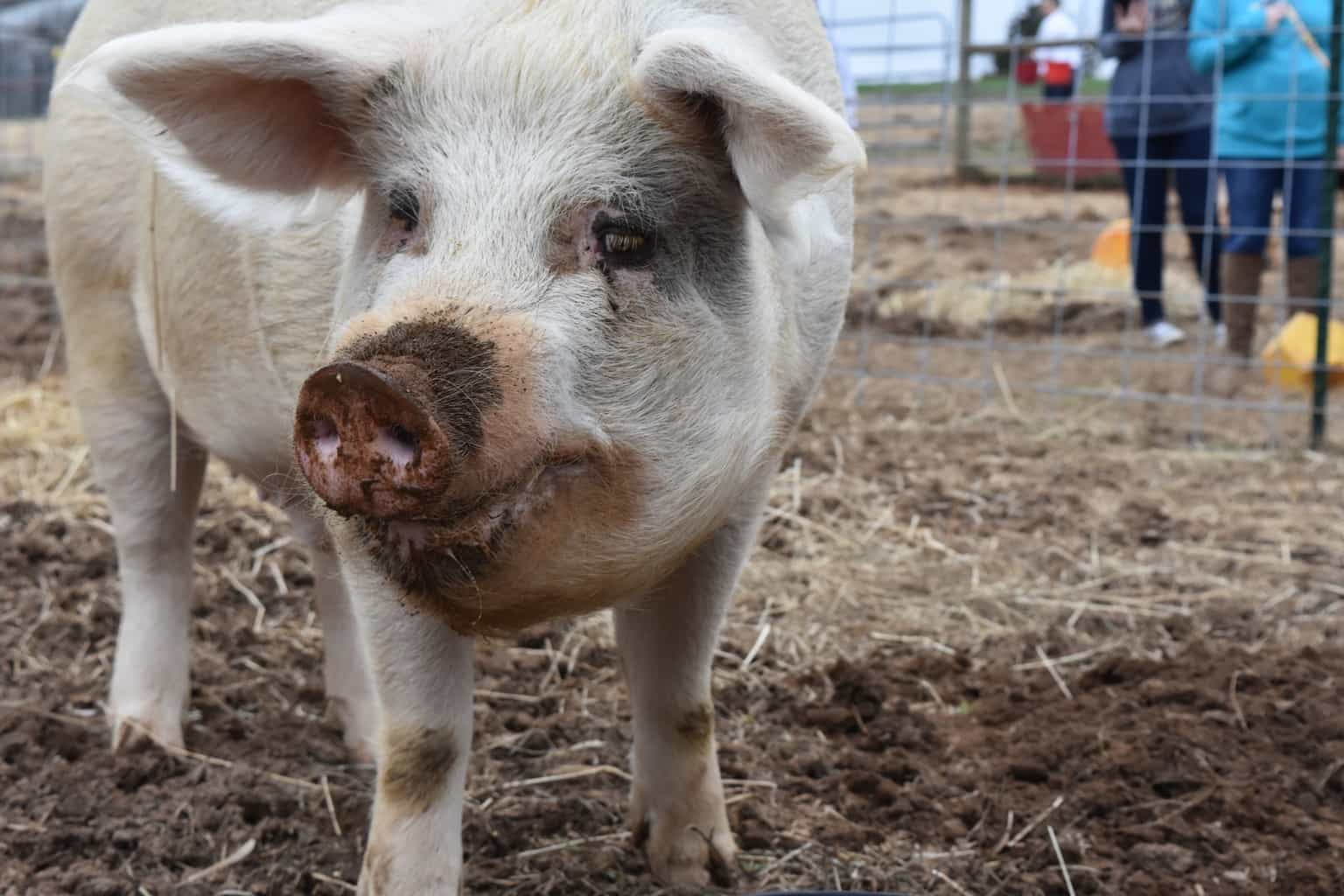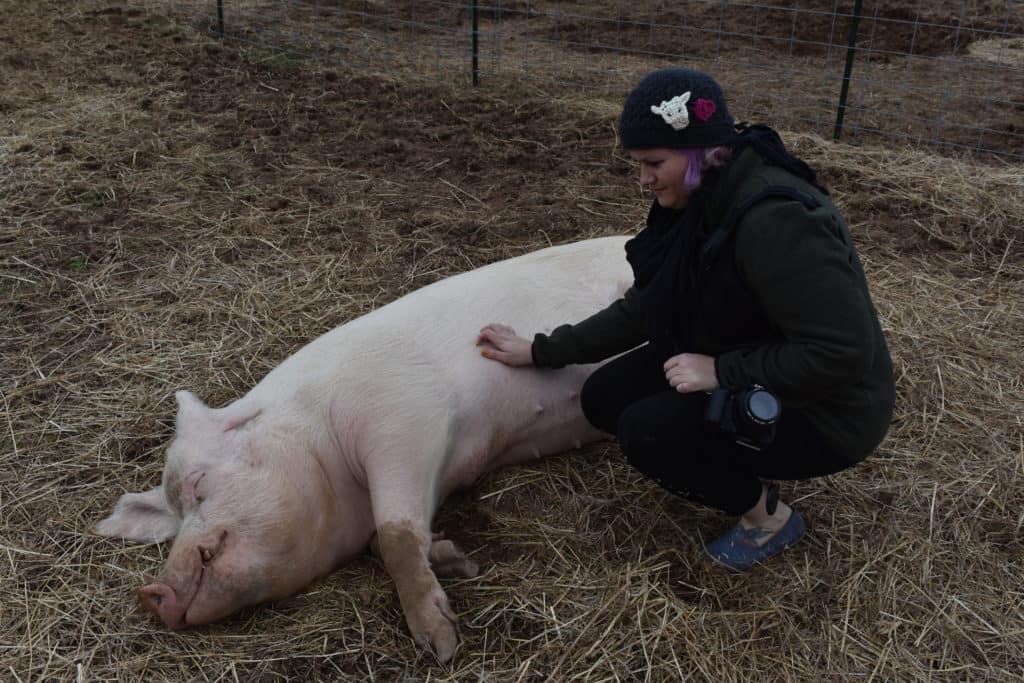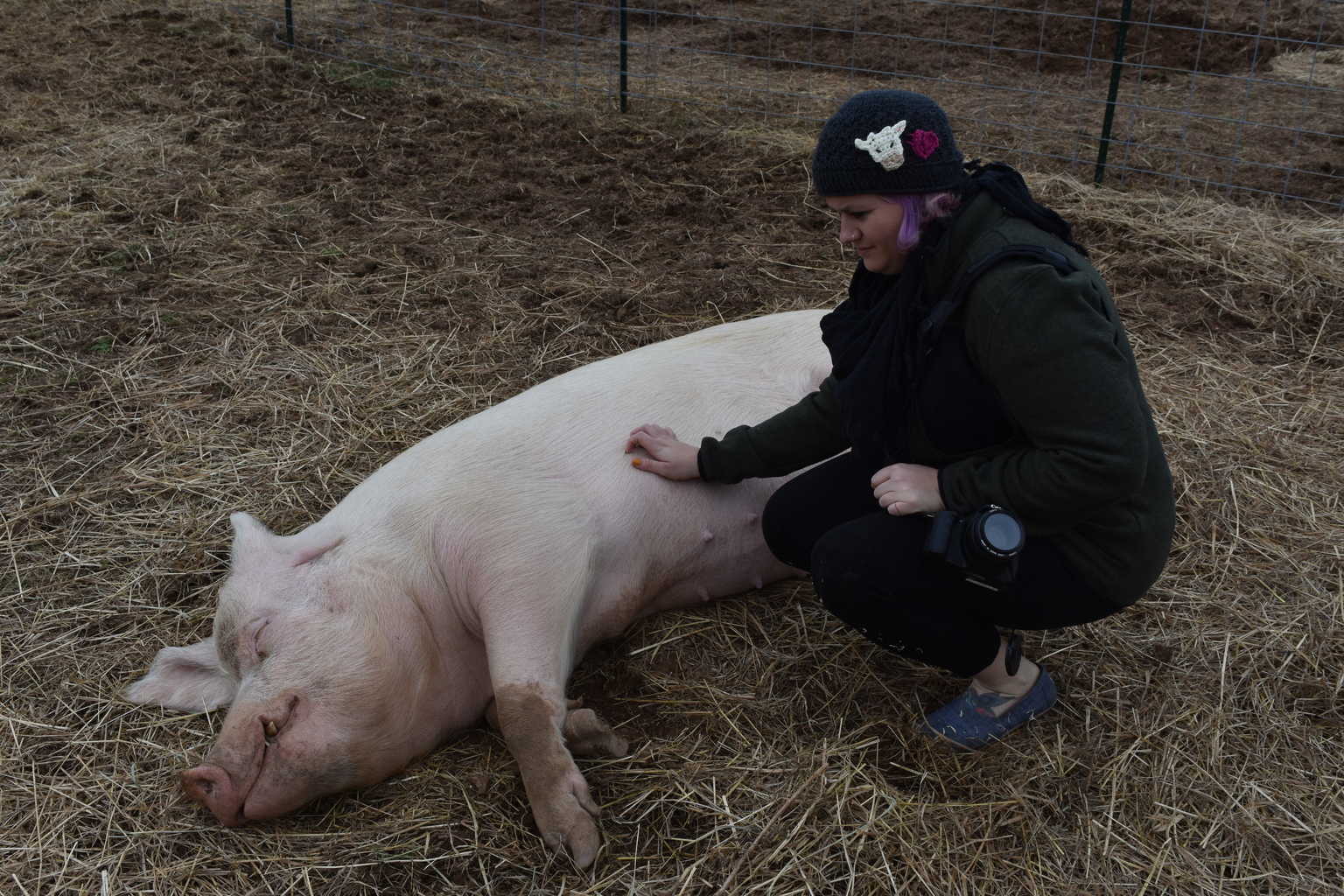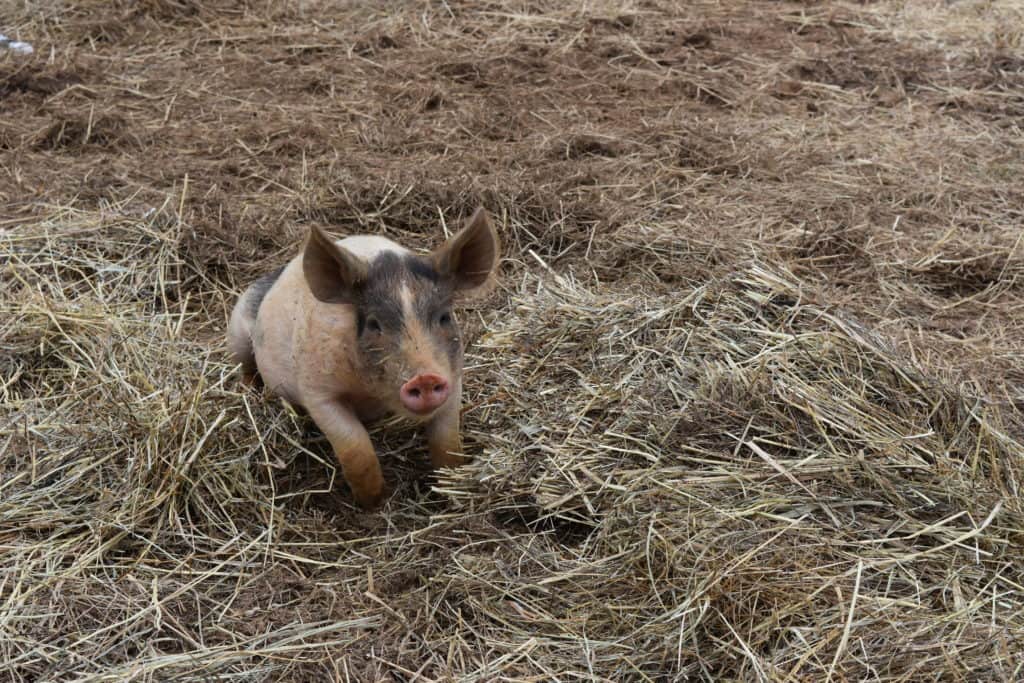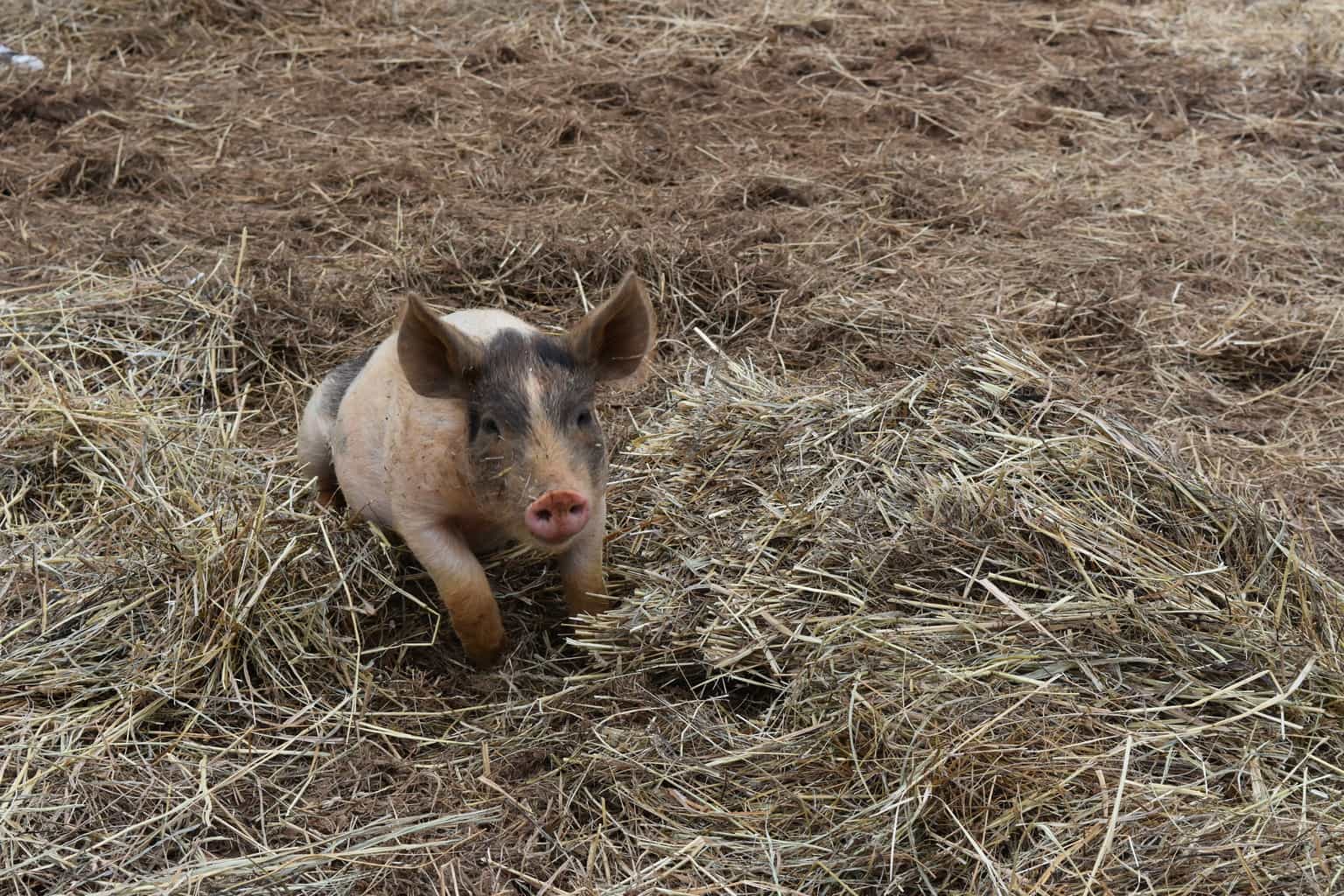 Have you ever come across something that just didn't sit right with you? Are you interested in learning more about a vegan lifestyle? Leave a comment or shoot me a message!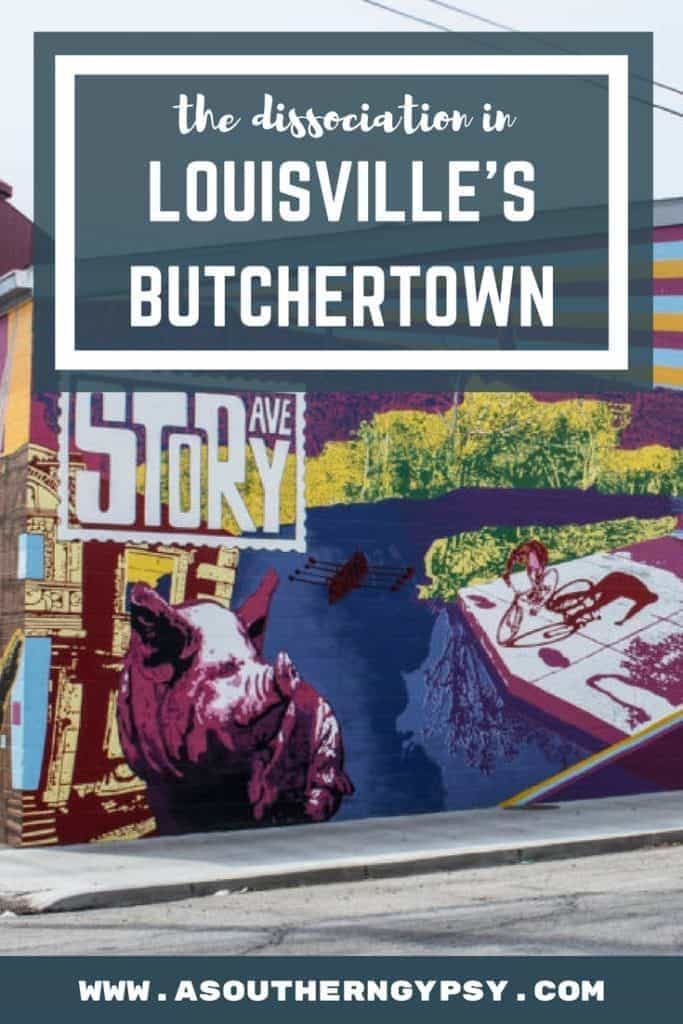 Latest posts by Ashley Hubbard
(see all)