This post may contain affiliate links, meaning if you book or buy something through one of these links, I may earn a small commission (at no extra cost to you!). Please see my disclosure.
There is quite a lot of vegan dark chocolate out there, but what about vegan milk chocolate? It used to be a much more difficult thing to come across, but luckily, the options are growing with more and more plant-based milk.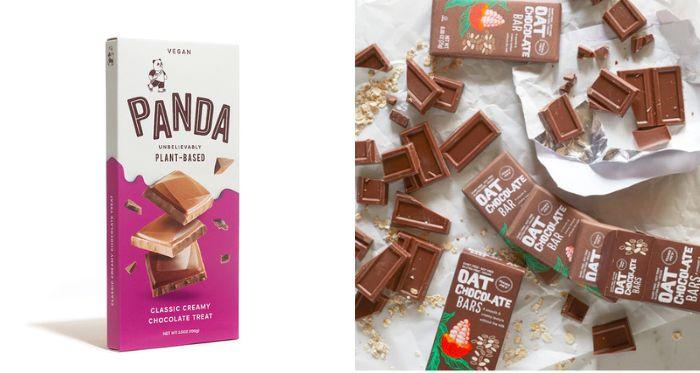 Even big non-vegan brands like Hershey and Nestle are putting their name in the running as the best vegan milk chocolate. These are great for eating straight out of the package or even for melting for hot chocolate.
Vegan Milk Chocolate You Have To Try
1. Panda
Panda's milk chocolate bars are some of the best we've tried! It is a combination of quality cocoa solids with soy and coconut.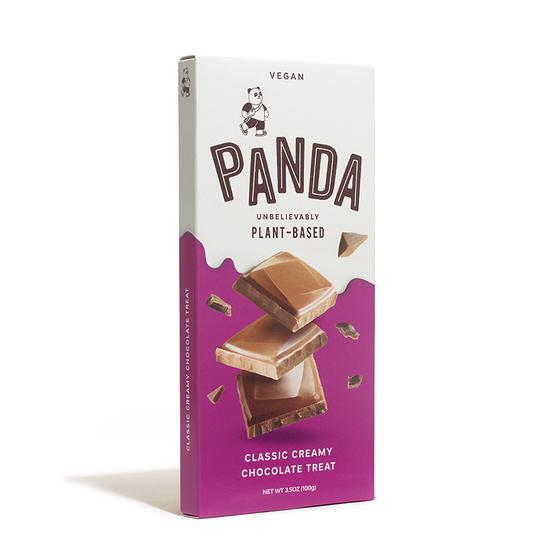 2. Lindt Classic Recipe OatMilk Chocolate Bars
Lindt is one of our favorite vegan milk chocolate options from mainstream brands. They're smooth, sweet, and creamy.
It's also made with gluten-free oats. You can get it in OatMilk Salted Caramel and OatMilk.
3. Hershey's Oat Made
Hershey's vegan chocolate bars are made with oat milk. They are also non-GMO and made with Rainforest Alliance-certified cocoa.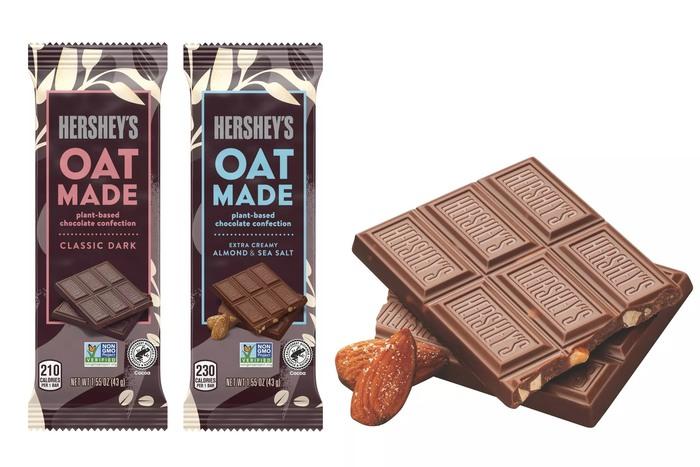 4. Trader Joe's Oat Chocolate Bars
These oat milk chocolate bars from Trader Joe's are delicious. They come in a box with three individually wrapped bars.
They are also soy-free and gluten-free.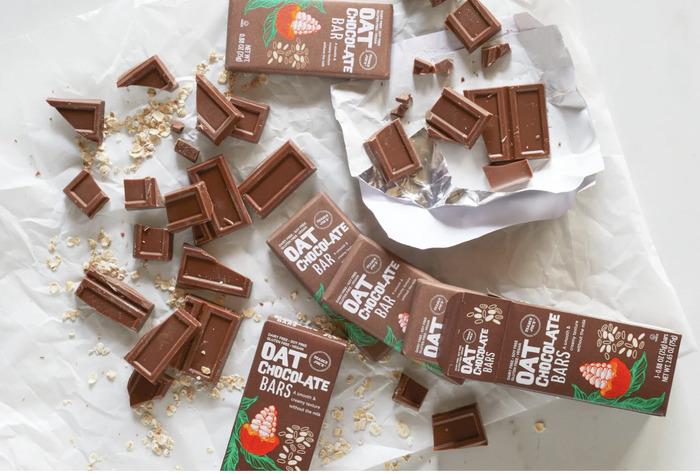 5. Schmilk Chocolate
Schmilk is a vegan chocolate brand based in Vermont. They use cashews (so it is not nut free!), and all of their products are organic, soy-free, gluten-free, and kosher.
Their chocolate is also made with fairly-traded Peruvian cocoa.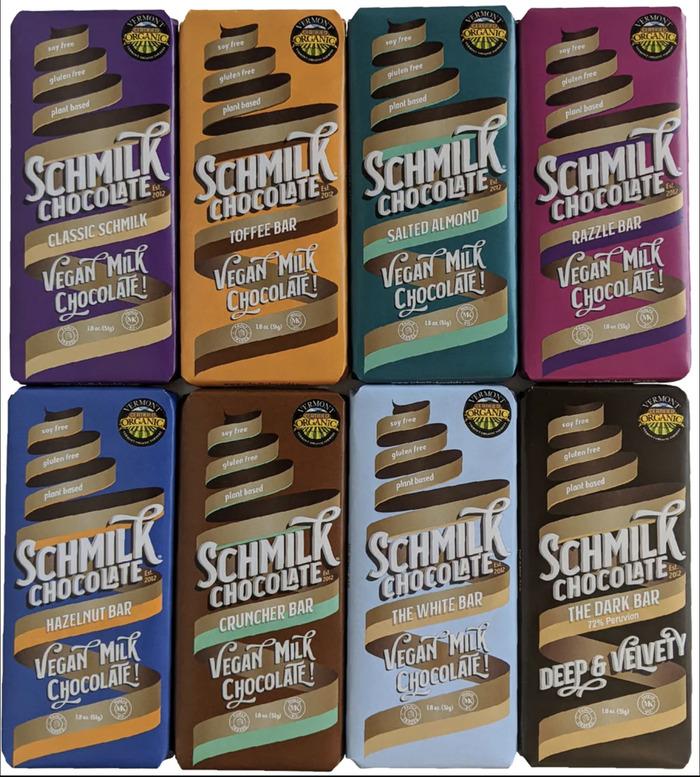 6. Vego Whole Hazelnut Chocolate Bar
Vego is a fantastic vegan chocolate bar that I first tried in Europe.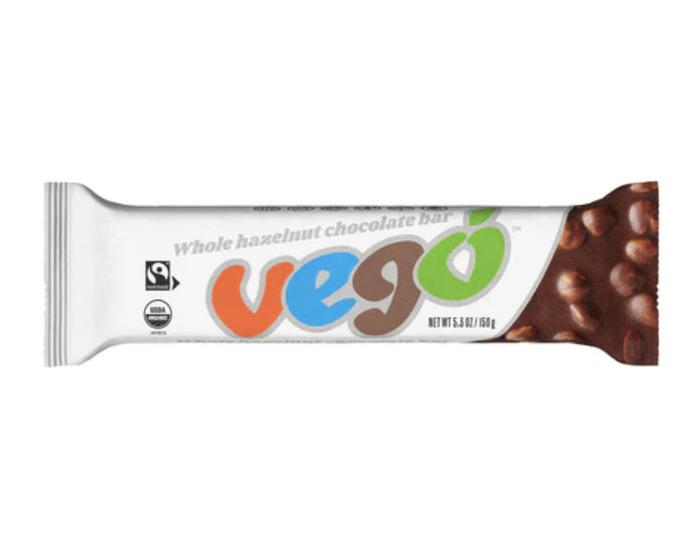 7. Taza Chocolate
Been having a Crunch bar? This one's for you! The ingredients are 100% organic, gluten-free, and soy-free.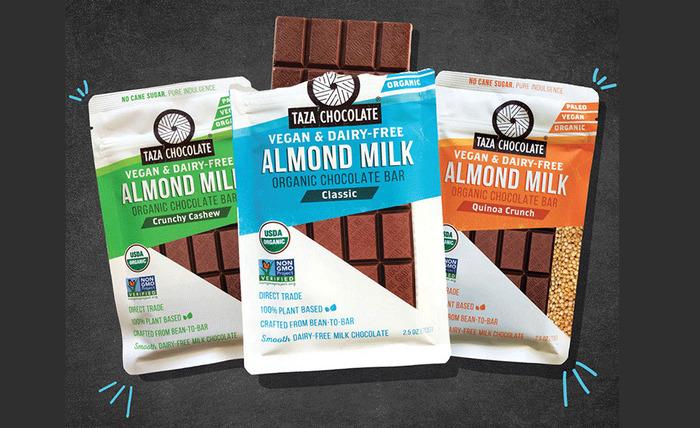 8. Endangered Species Oat Milk Rice Crisp + Dark Chocolate Bar
Endangered Species has had great dark chocolate for a while, but now they've launched their own oat milk chocolate bars, combining rich chocolate with oat milk's creaminess.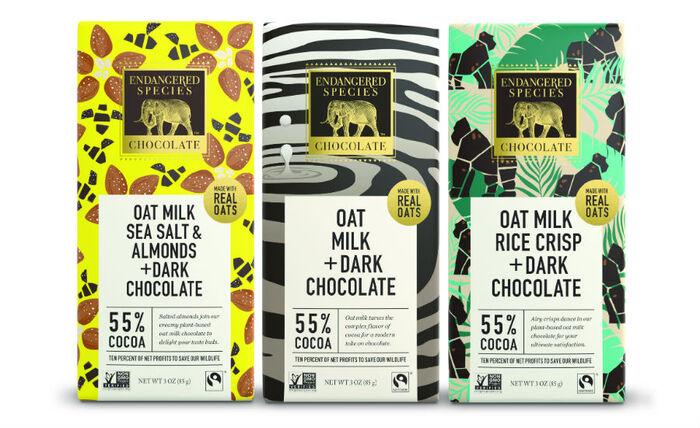 9. No Whey Foods Milkless Chocolate Bars
Milkless chocolate is made in a dedicated allergen-friendly facility, so they are dairy-, peanut-, nut-, soy-, gluten-, egg-, shellfish-, and gluten-free.
In addition to their bars, they also have other products like this chocolate truffle collection.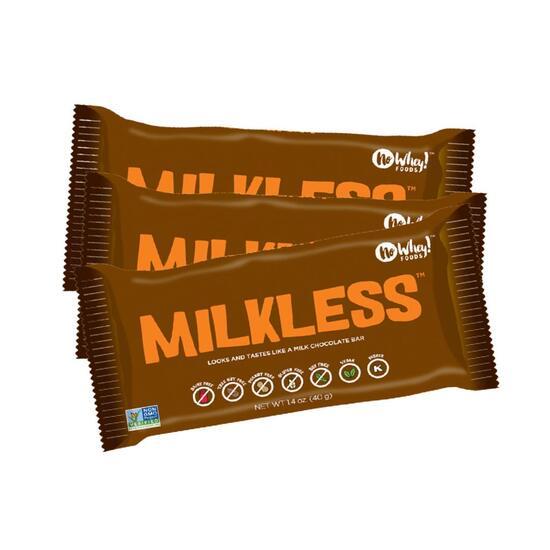 10. Enjoy Life Rice Milk Bar
Enjoy Life has been providing great allergen-free foods for a while now. Their vegan chocolate bars are fantastic and packed with gluten-free crispy rice.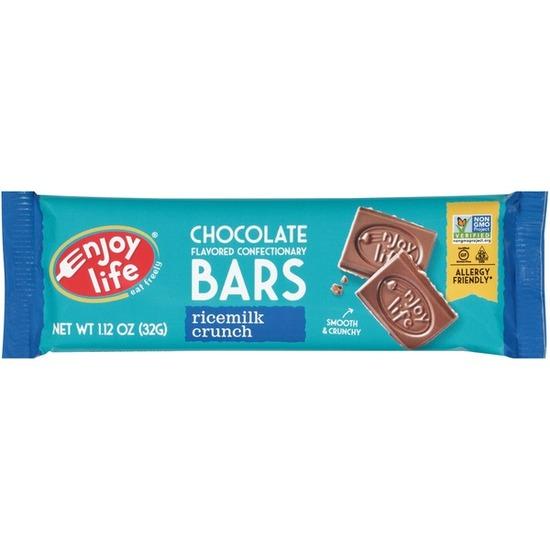 11. Feastables Mr. Beast Chocolate Bar
Mr. Beast's plant-based chocolate bars come in quinoa crunch, original milk chocolate, and almond chocolate.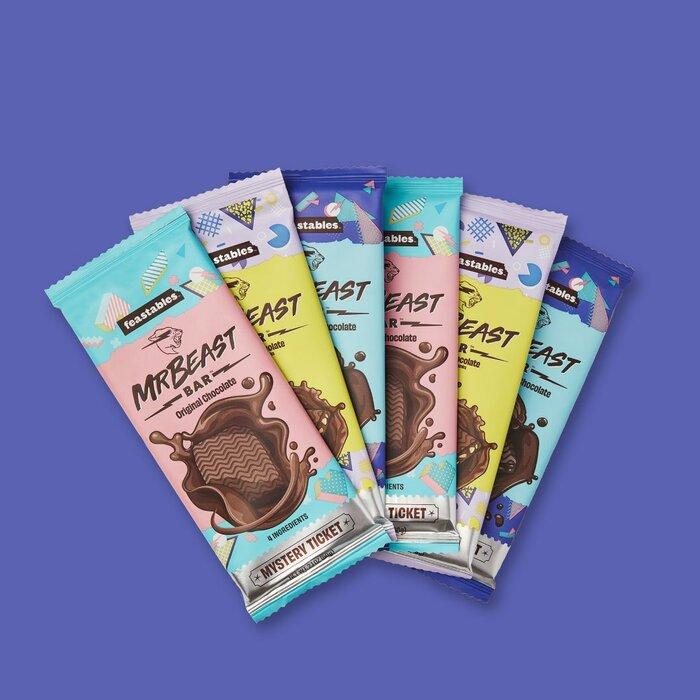 Latest posts by Ashley Hubbard
(see all)