NASHVILLE
5 Outdoor Activities in Nashville For Summertime
By |
This post may contain affiliate links, meaning if you book or buy something through one of these links, I may earn a small commission (at no extra cost to you!). Please see my disclosure.
5 Ways to Enjoy the Summer Outdoors in Nashville
Today is the first day of summer and is the longest day of the year.  Which means a lot more daylight to enjoy the great outdoors.  Even though Middle Tennessee is landlocked and doesn't have any mountains to offer, we still have plenty of adventures to be had outside. Lets get into the 5 Outdoor Activities in Nashville For Summertime!
1.  Canoe the Harpeth River
The Harpeth is over 100 miles of a Class 1 State scenic river.  This means it's a slow-moving river with a few mild rapids.  It's fun to canoe down and also a great river to fish and swim in as well.  There are many gravel areas and banks to stop at along the way which means you can take this canoe trip as slowly as you wish.
There are many canoe rental companies along the Harpeth including Foggy Bottom Canoe and Kayak Rentals.
Rates: $34-$39 per canoe depending upon the length of river you want to travel.
Harpeth Rivers State Park – 1254 Narrows of the Harpeth Rd, Kingston Springs, TN 37082. 1.615.952.2099

Foggy Bottoms Rentals – 1270 Hwy 70, Kingston Springs, TN 37082. 1.615.952.4062
---
 

2.  Bike the Natchez Trace Parkway
The Natchez Trace, or the Trace to the locals, is a road biker's paradise.  The Trace is 444 miles long that stretches from Natchez, Mississippi to Nashville, Tennessee and the entire parkway is a designated bike route with prohibited commercial traffic and a speed limit maxing out at 50mph.  There are no stop signs, stop lights, or cross streets – meaning it's basically a straight shot with no need to worry about cross traffic.
Besides the road being so bike friendly, the scenery is amazing.  While I've made my point that it's a great place to visit during the fall due to the colors, it's just as amazing during the summer.
The parkway is dotted with forests, farmlands, civil war battlefields, small southern towns, trails, and "cycling friendly" bed and breakfasts.
Hwy 100 and Natchez Trace Parkway, Nashville, TN. 1.800.305.7417
---
 3.  Walk the Trails of Radnor Lake
Radnor Lake State Park is a 904-acre park located in the heart of Nashville – fairly unusual for such an urban area.
Offering abundant wildlife viewing, loads of hiking trails, environmental education programs and proximity to the city, Radnor Lake has it all for the outdoor enthusiast.
The seven trails are strictly hiking and widlife observation only with the Otter Creek Road Trail the only trail open to pets, jogging and bicycles.
The park is a Class II State Natural Area – day use only with no camping or picnicking allowed. Don't worry though, you'll be too busy hiking and seeing river otters, deer, beavers and much more to care!
1160 Otter Creek Rd, Nashville, TN 37220. 1.615.373.3467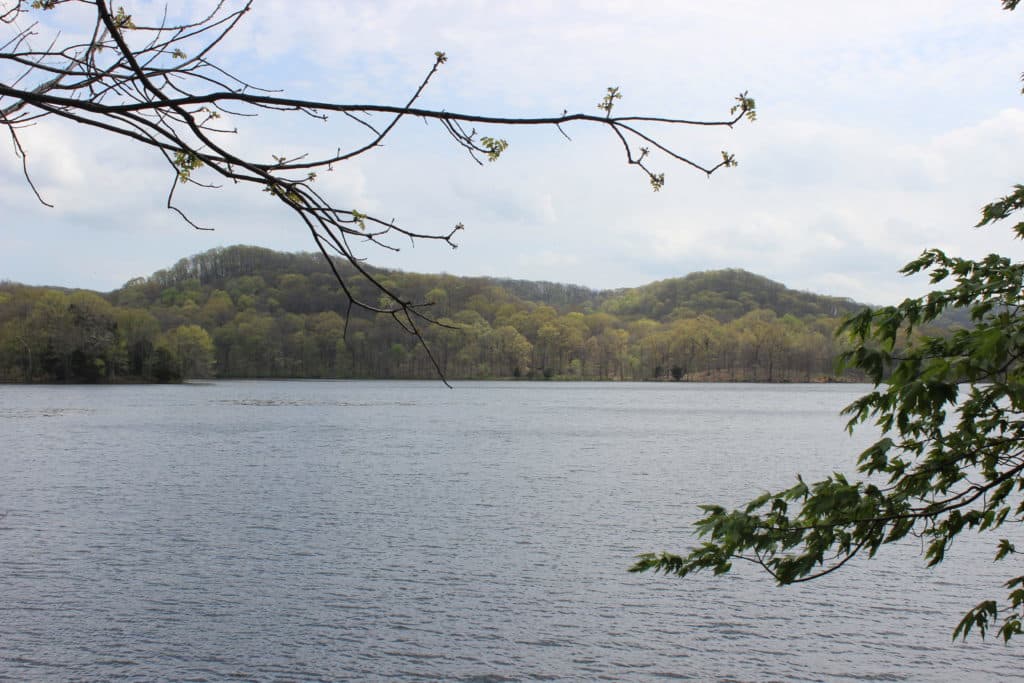 ---
 4.  Explore the Warner Parks
Edwin and Percy Warner Parks, or "The Warner Parks," collectively span 2,684 acres and only 9 miles from downtown Nashville.
The Warner Parks offer picnic shelters, dog parks, hiking trails, horse trails, cross country running courses, golf courses, athletic fields, scenic driveways and overlooks and a nature center.
The parks are also home to Steeplechase every spring.
7311 Hwy 100, Nashville, TN 37221. 1.615.352.6299
---
5.  Get out on (or in) the water at Percy Priest Lake
Percy Priest Lake is 42 miles long and was created by the Percy Priest Dam and is located only 15 minutes from downtown.  Percy Priest Lake offers many outdoor activities including boating, wakeboarding, water-skiing, jet-skiing, camping, fishing, horseback riding, swimming, hiking, biking and much more.
3737 Bell Rd, Nashville, TN 37214. 1.615.889.1975
Have you done any of these outdoor activities in Nashville?  What's your favorite summer activity?