This post may contain affiliate links, meaning if you book or buy something through one of these links, I may earn a small commission (at no extra cost to you!). Please see my disclosure.
Want to live a more environmentally friendly lifestyle? Here is the ultimate list of zero waste swaps to get you well on your way!
Are you looking to move to a more environmentally friendly lifestyle? Maybe you've decided you want to lower your carbon or water footprint, or you've gone vegan and realize a lot of the products you use aren't vegan so you need to switch them up anyway, or whatever you're reason for being here – welcome! These zero waste swaps are meant to make your life easier so don't get stressed out.
You also don't need to go out and buy these things and just toss your old things. That defeats the zero-waste purpose. Once you use the last of your paper plates, just vow to not buy anymore. Still have five rolls of paper towels? It's okay! Just have a plan in place for when you run out.
And, the best thing to remember? You don't have to be perfect! As someone with ADHD and anxiety, I want to do everything PERFECTLY and that leads me to procrastinate or never do it at all. If you do all these things except for composting, don't beat yourself up. And, so on.
Also, please let me know in the comments if there's a zero-waste alternative you're looking for that I didn't mention here. I tried to be thorough but possibly forgot something.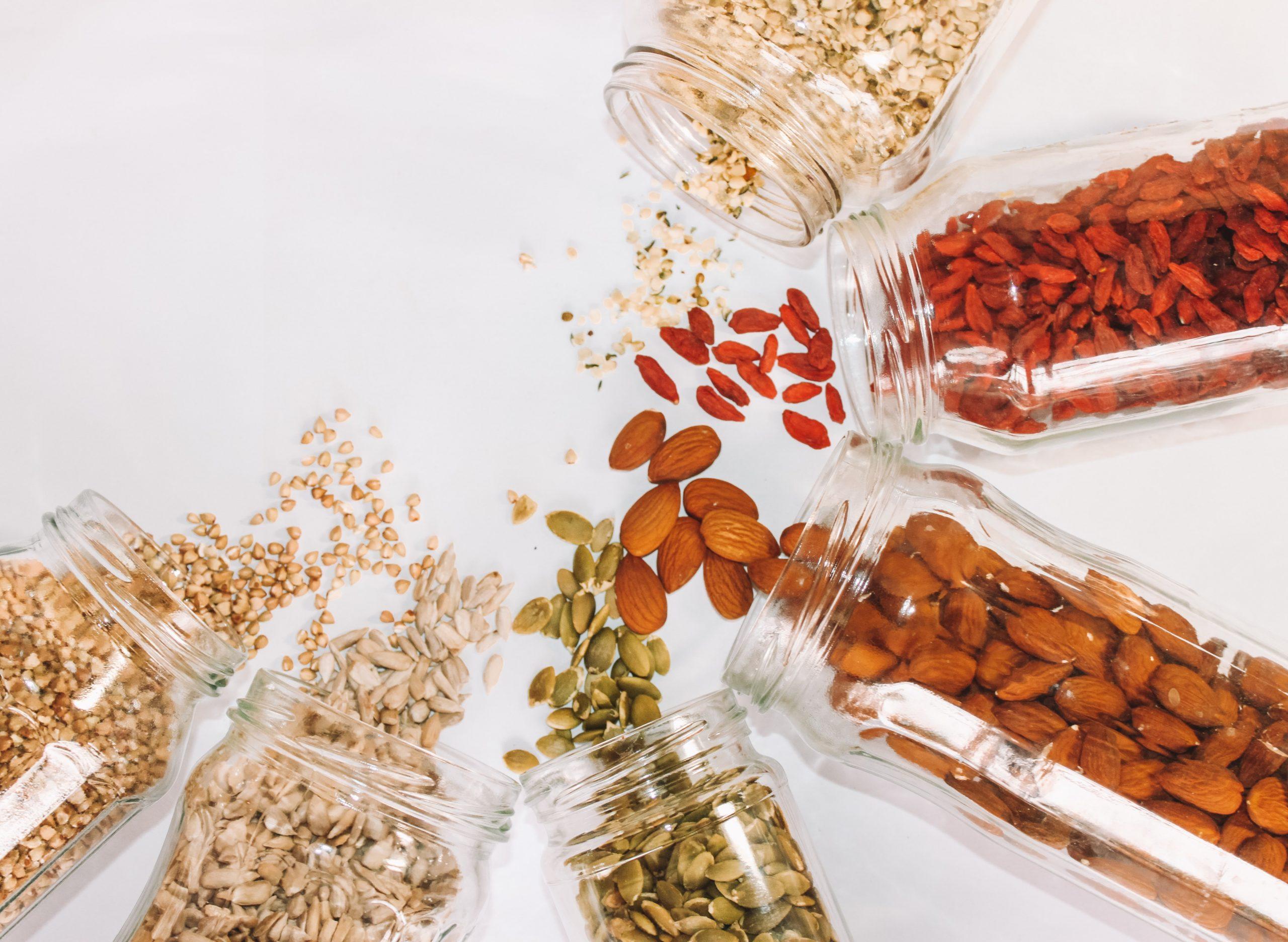 Kitchen Zero Waste Swaps
The kitchen is definitely the place where you're likely to have to make the most zero-waste swaps and changes. But, don't let it overwhelm you.
Start with the easiest things first, acknowledge the things you already do that you may not even realize (like using rags instead of paper towels), and make an action plan as to how you want to tackle swapping over.
Aluminum Foil
A lot of people use aluminum foil for a lot of different things – baking, grilling, and storing food. But, there are several alternatives that are eco-friendly and cheaper in the long run.
A great alternative for aluminum foil when cooking in the oven are these silicone baking mats. A one-time investment should last you probably forever if you take care of them.
An alternative when storing food are these great silicone stretchy lids to put a cover on just about everything – even a watermelon. I also use glassware with lids.
For grilling, use this stainless steel grilling basket instead of wasteful and harmful aluminum foil.
Composting Bin
A composting bin is a great investment. And, it's not just food scraps you put in here. We put toilet paper rolls, dryer lint, pet hair, all food scraps, plant clippings, some cardboard, and more.
We use a local service that picks up our compost weekly. But, you can also get a countertop compost if you live in an apartment but don't want to pay for a service. You can also start a garden compost or start your own bin compost.
Cupcake Liners
Make cupcakes and muffins in style! These silicone baking cups are a great alternative to traditional paper liners.
On the same note, there are silicon bread and loaf pans if you tend to use liners for these as well.
Coffee Cups
I love my reusable, dishwasher-safe coffee cup! I use it every day and take it with me everywhere.
There are a ton of great options out there if this one does get you excited.
A reusable coffee cup is one of the easiest zero waste swaps and one that makes a huge difference right away. You may not realize how many coffee cups you throw away, but if you're a regular coffee drinker, I'd bet that it's a lot.
Keurig or Coffee Maker
Let me just get right to it and say – Keurigs were one of the worst environmental inventions. Those k-cups are terrible and such a waste. Don't get me wrong – I had one too before I realized.
If you already have a Keurig, don't throw it away, however. Instead, get yourself one of the reusable k-cups. You just put the ground coffee in like a regular coffee maker, but it still only makes your one cup.
If you don't already have a Keurig, but you want a coffee maker, may I suggest a french press? They're inexpensive, make you slow down a little bit, and I think the coffee actually tastes better!
And, even though coffee filters are compostable, you won't have to spend money on them if you have a french press.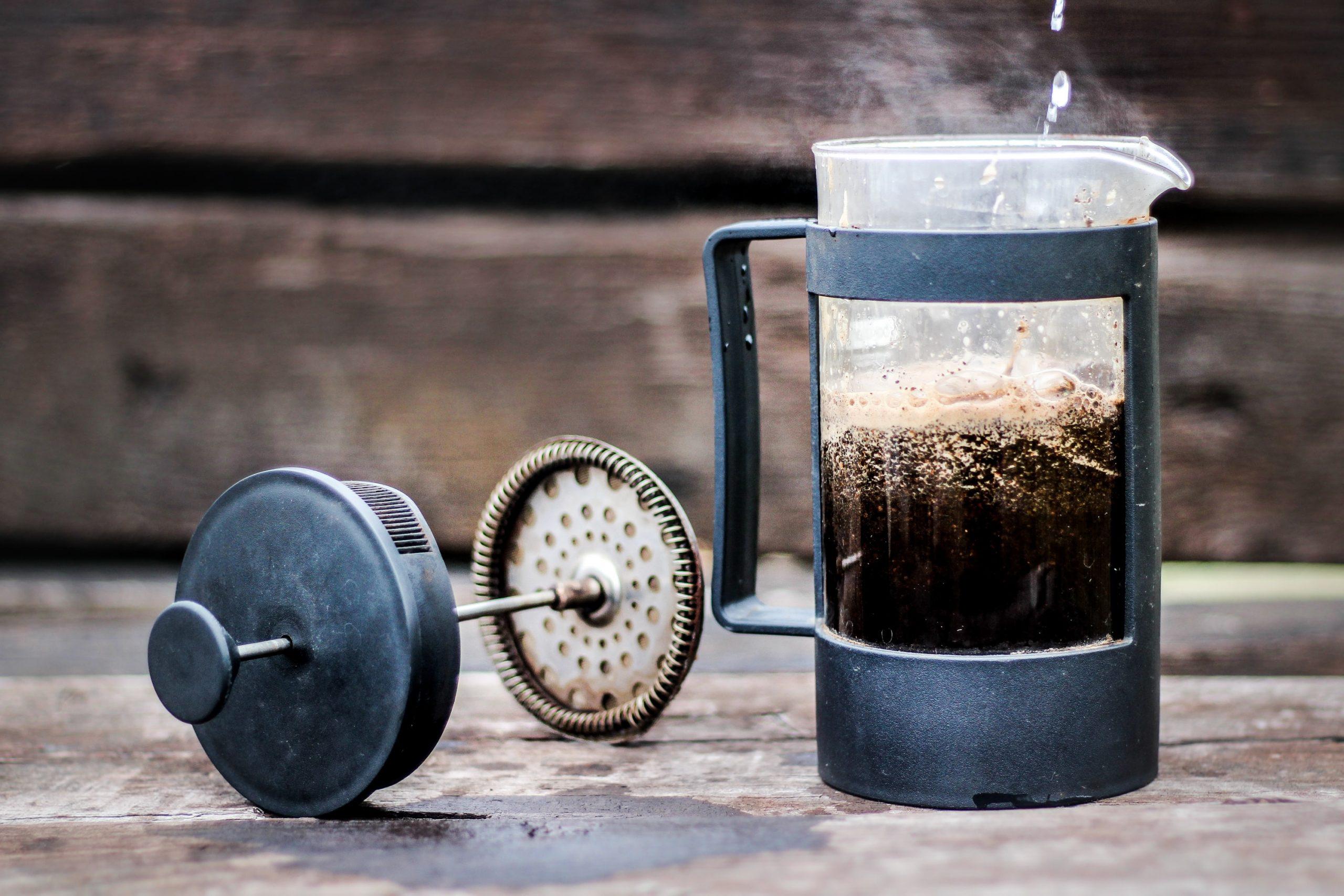 Napkins and Paper Towels
You don't need paper towels or napkins, friends. Use rags instead of paper towels and cloth napkins instead of disposable napkins.
Paper plates and plastic cutlery
Regular plates and cutlery are great. And, it's prettier and it's not flimsy.
On the go? Get some bamboo cutlery to carry with you.
Plastic wrap
Many people use beeswax wrap instead of plastic wrap but being vegan, this isn't possible for me – and possibly, you.
There are vegan reusable food wraps though that work the same way.
Plastic Bags
Reusable shopping bags are one of the best and easiest zero waste swaps. No need to go out buying a ton of them though – I find they're often given away at events and such.
Trash bags
Trash bags are the main thing I have trouble with. There are plenty of compostable trash bags out there, but unless they're actually being composted, it's not really useful.
The best thing to do is have the least amount of trash as possible and that way you're very rarely putting a trash bag in the landfill. That being said, I use these trash bags as I feel it's better than nothing.
Plastic produce bags
I love my reusable produce bags. I often will just put mine in my cart with no bag, but I know many people think that's gross.
I have the mesh drawstring ones, but there are plenty of options.
Ziploc Bags
Instead of disposable Ziploc bags, consider using these reusable plastic bags. Again, you're saving money too.
Bottled Water
Bottled water is a rip-off. Saying goodbye to it is one of the best ways to reduce your water footprint. Use a reusable water bottle instead – Klean Kanteen continues to be my favorite.
Straws
Plastic straws are one of the worst things for marine life and if you love sea turtles at all, I'd consider skipping them.
Stainless steel straws are great. Some people don't like how cold they get or the metallic taste though. So, there are also silicone straws.
Dishwasher Detergent
I use Dropps for my dishwasher detergent. It's zero-waste, cruelty-free, vegan, and the box is compostable!
I've never had any issues with anything not being clean either.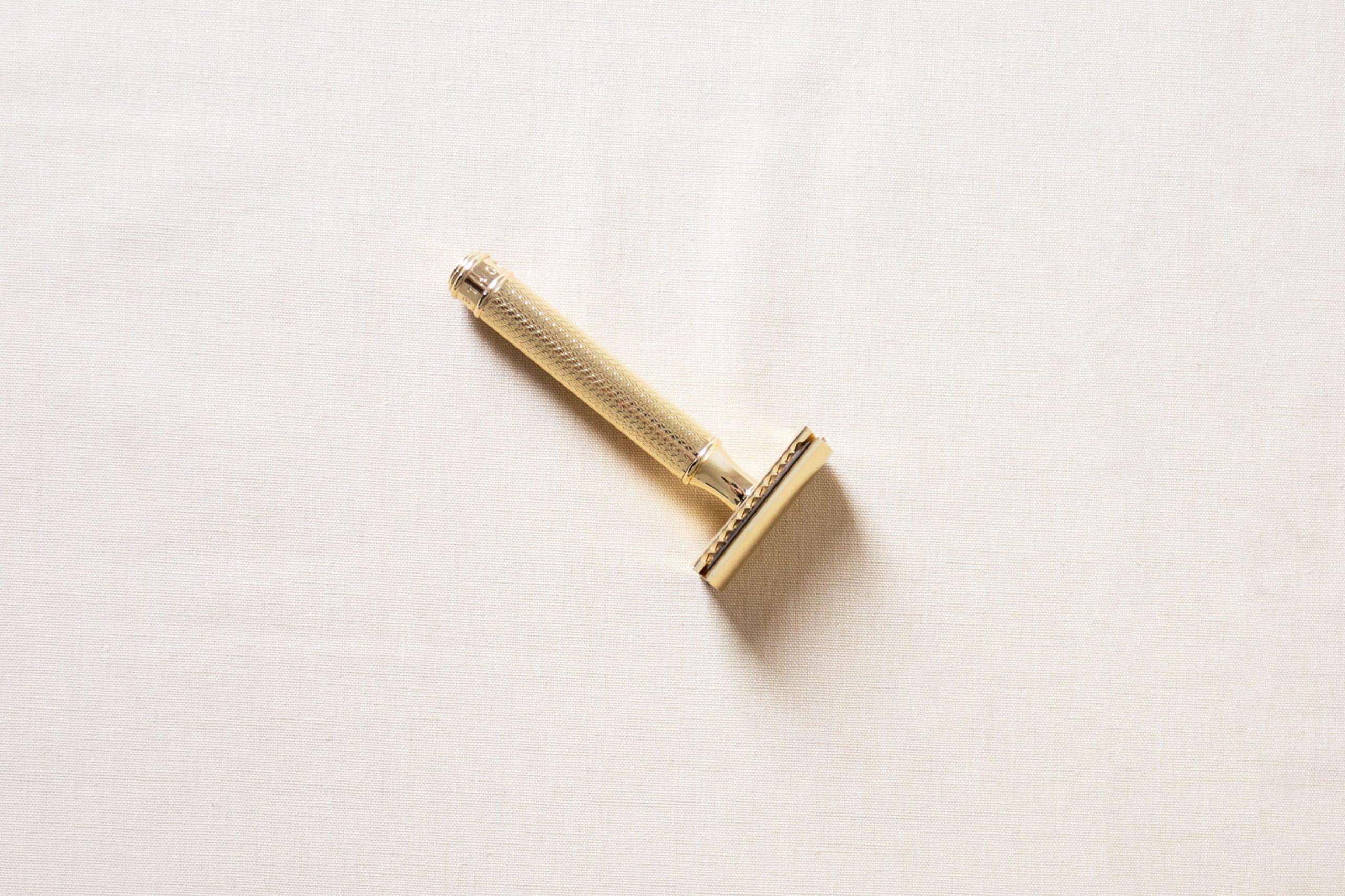 Bathroom Zero Waste Swaps
If you're wondering what I travel with, here's my zero waste hygiene kit. I find traveling with zero-waste hygiene is actually easier because you're not thinking about toilet paper and so on.
Body Wash
Instead of buying plastic bottles of body wash, which are also full of plastic microbeads that end up in the water streams – move back to good ole soap bars. I really like Dr. Bronners.
Q-tips
I know a lot of people are against using q-tips in general, but I can't stop. But, I'm glad to know there are some zero waste options. Here is a reusable swab option.
Floss
Another difficult one for many, but now there are zero waste floss options!
Menstrual Products
A menstrual cup is one of my favorite zero-waste products ever! I talk a lot more in-depth in my zero waste period post about menstrual cups and why you should give up tampons and pads.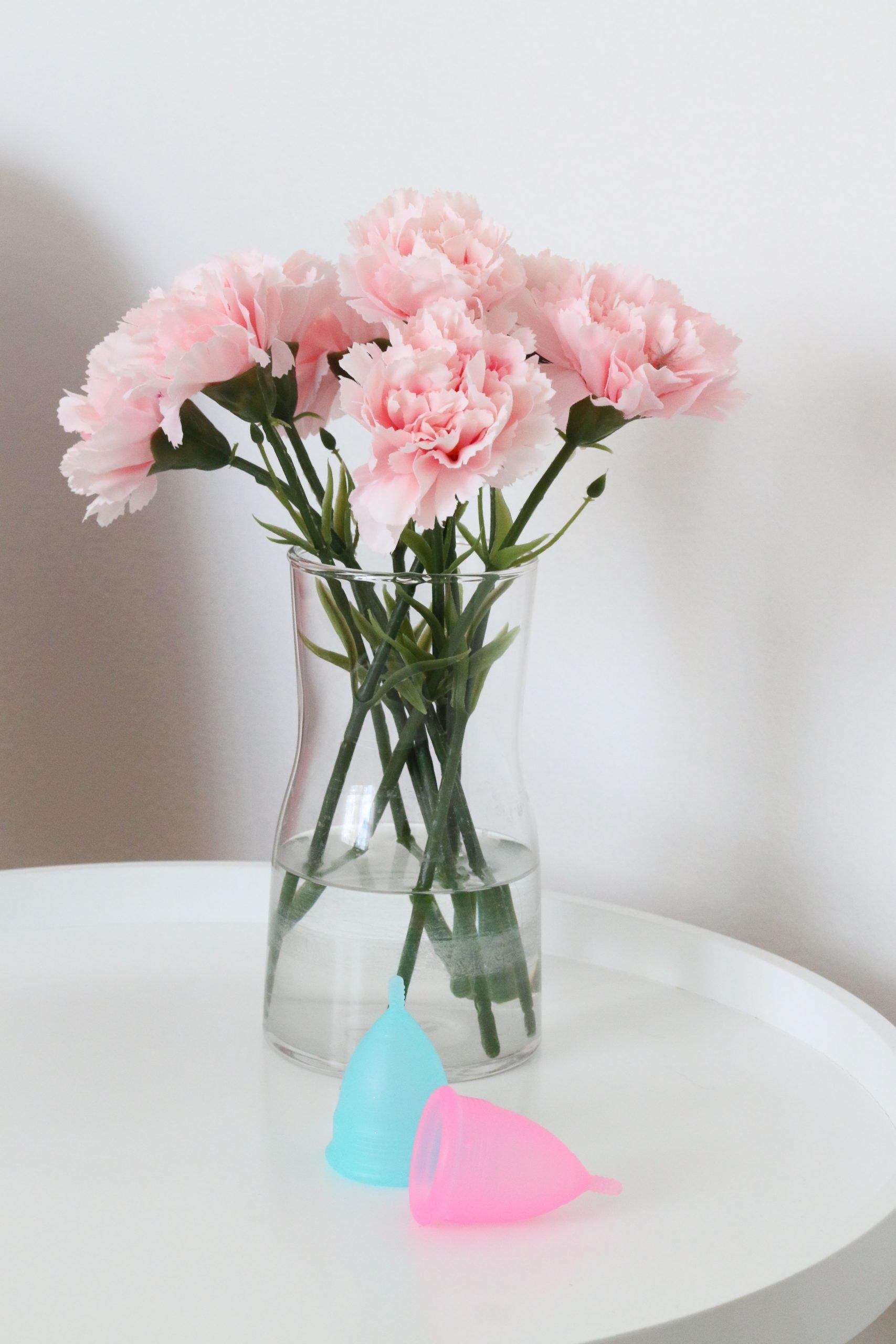 Razor
Safety razors are fantastic! You get a closer shave, don't cut yourself (or at least a lot less), it's an inexpensive investment, and it's so much better for the environment.
Shampoo & Conditioner
Shampoo and conditioner bars are great! I tend to use Lush's, but there are plenty of good brands out there.
You could also not just not shampoo at all or some people use soap the same as shampoo.
Or, if you want to get real metal with it – just shave your hair.
Toilet Paper
So, the most zero waste swap for toilet paper? Probably a bidet. Next, would be using washable materials. It sounds gross, but a lot of people do it. It's not that big of a deal.
If neither works for you, then there are a few things to look for when buying toilet paper.
Look for toilet paper that contains 100% recycled content and is unbleached.
Also, look for toilet paper in paper so you can recycle or if it's plastic, recycle the film with the plastic grocery bags (which you're hopefully not using) at the grocery store recycling.
Or, you can buy toilet paper by the case which usually comes loose in the box instead of wrapped in plastic. A few options that offer this are Seventh Generation, Marcal, Green Heritage, Natural Value, and Tork.
Toothbrush
Instead of plastic toothbrushes, use a bamboo toothbrush. They're compostable once you need to replace it.
Toothpaste
There are a few options here: you can make your own, use toothpaste tablets (usually my go-to and great for traveling), or use toothpaste powder.
Laundry Zero Waste Swaps
Laundry may just be the easiest part of the home to move to zero waste. Even though you may not be producing waste though, consider looking at ways to reduce your water footprint when washing clothes.
Dryer Sheets
I don't personally use dryer sheets or dryer balls, but if you prefer to have them. Consider these hedgehog dryer balls (yep, you read that right). Most dryer balls are made out of wool which isn't vegan friendly, but these guys are!
Detergent
I use Dropps for my laundry detergent and I love them! They're zero waste, vegan, cruelty-free, and the box is compostable.
I've never had any issues with things not being clean or skin sensitivity.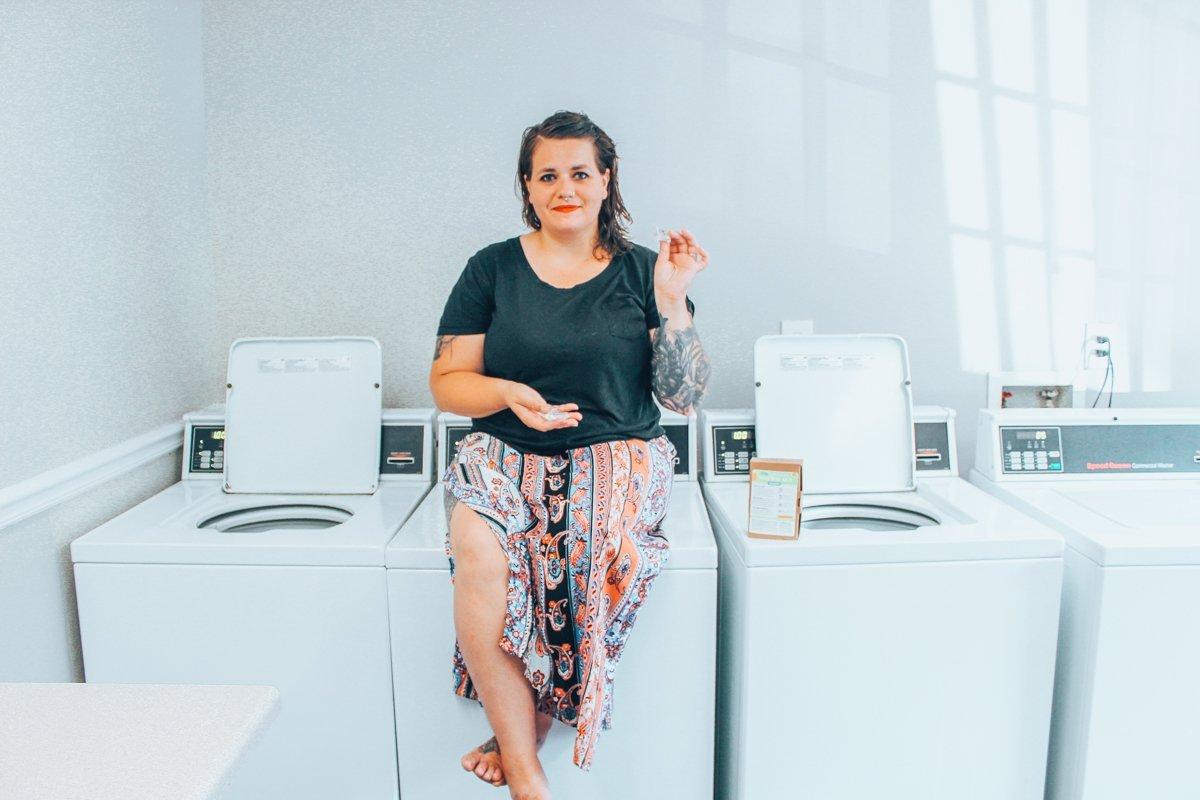 RESOURCES
Find accommodation, read accommodation reviews, and check flight prices.
Book attractions, tickets, or guides in advance.
Research using these guides or read my other zero waste posts.
See my packing list.
↓↓↓ PIN FOR LATER ↓↓↓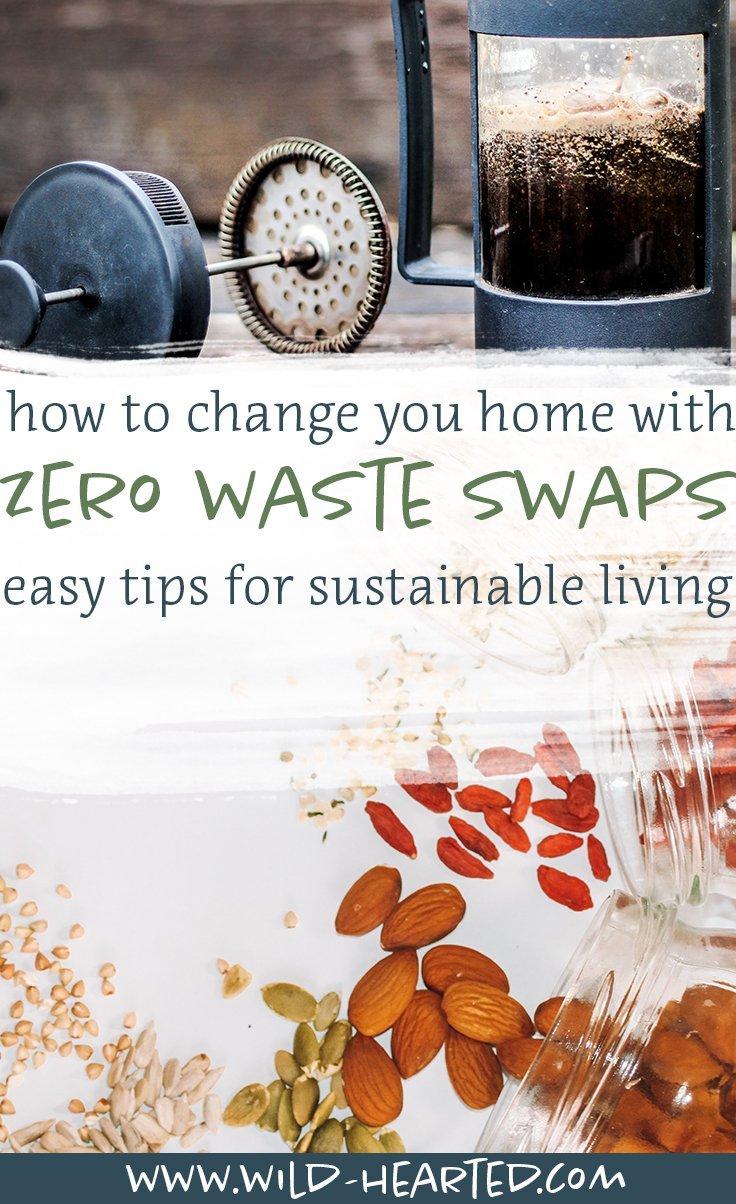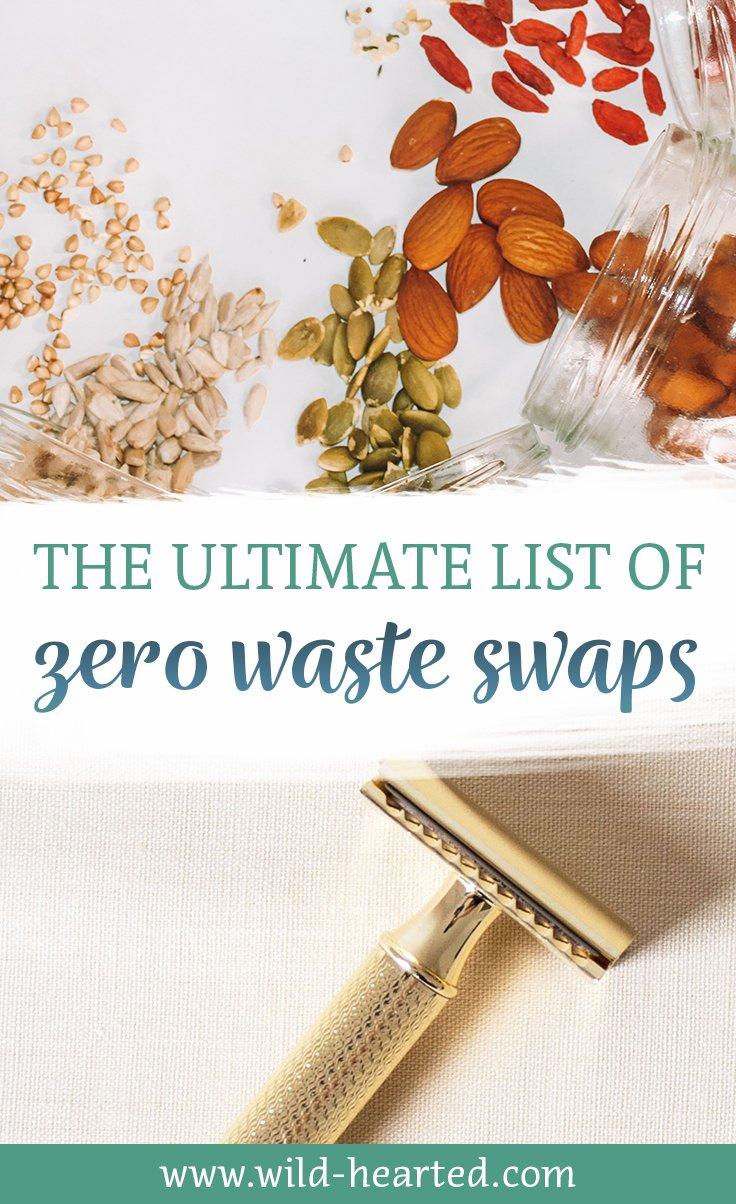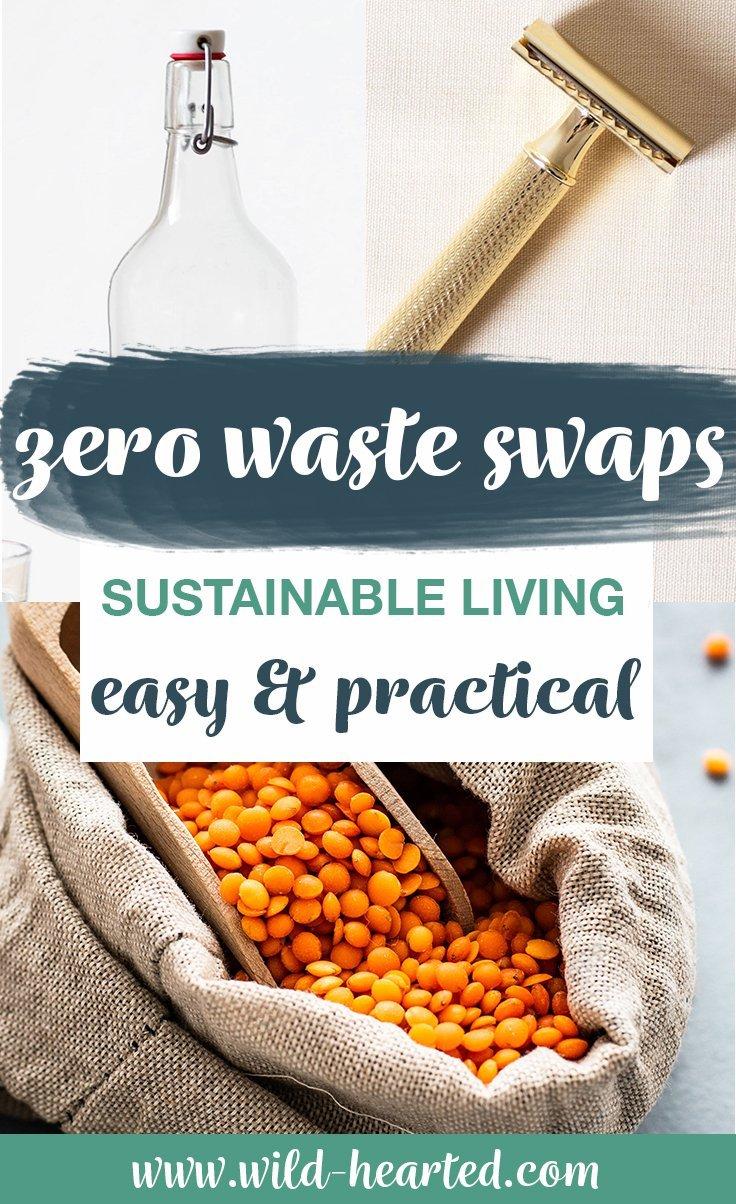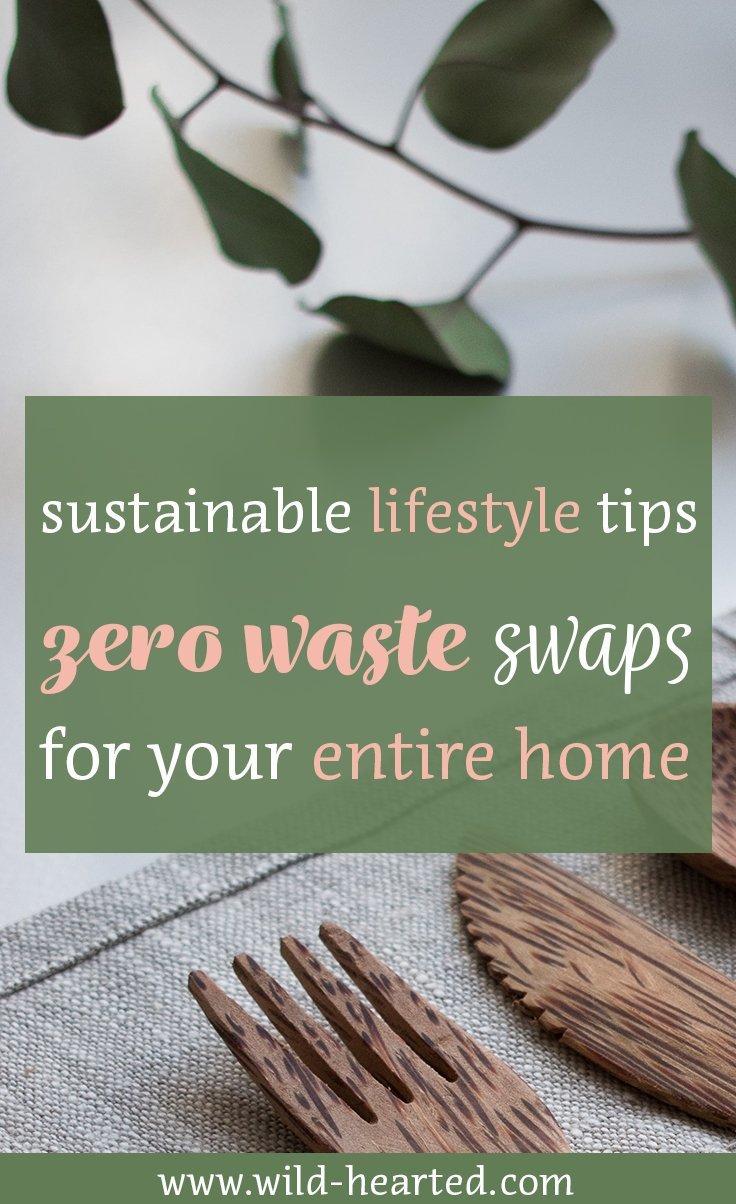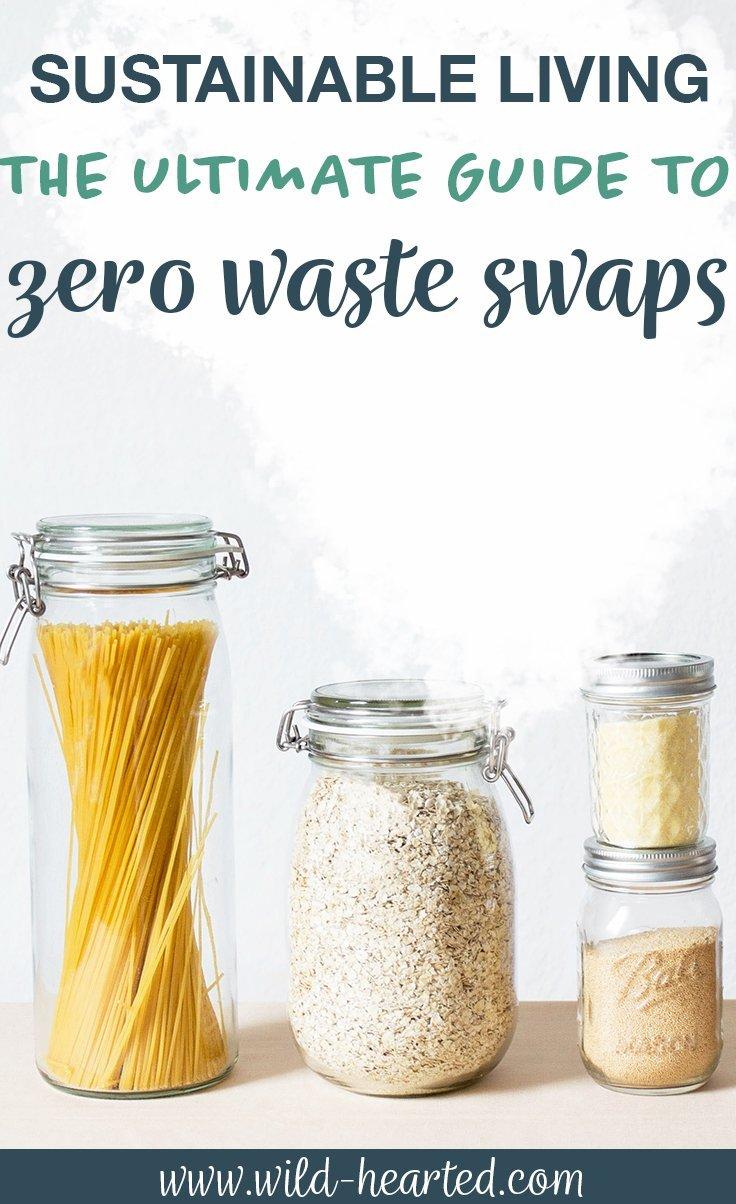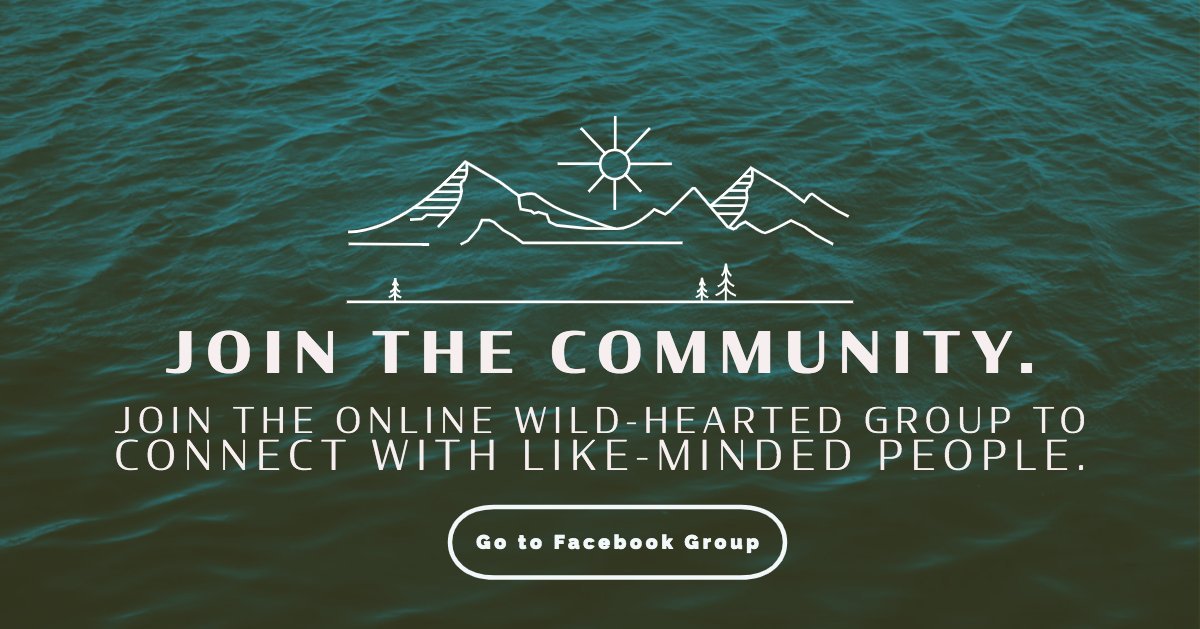 Latest posts by Ashley Hubbard
(see all)