This post may contain affiliate links, meaning if you book or buy something through one of these links, I may earn a small commission (at no extra cost to you!). Please see my disclosure.
Vegan restaurants in NYC are so vast that it's nearly impossible to eat at them all in one trip or even multiple trips.
There are tons of vegan-friendly spots such as Avant Garden and Modern Love. From veggie burgers to dim sum, from the upper west side to crown heights, the amount and diversity of vegan food are endless in New York City.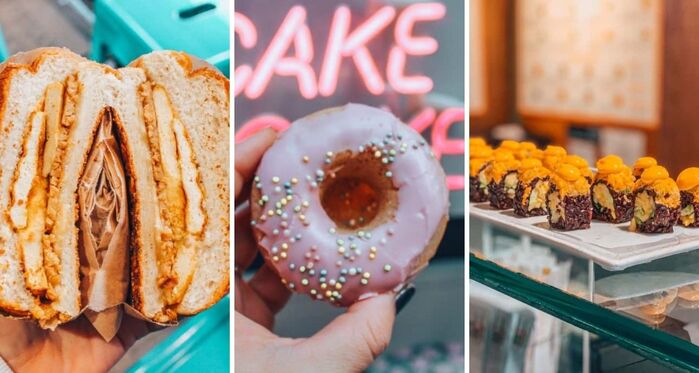 The Best Vegan Restaurants in NYC
1. Beyond Sushi
Beyond Sushi is a kosher and vegan restaurant chain in NYC. Their goals are to provide clean food and to leave a lasting impact on the planet.
The menu includes vibrant sushi rolls, dumplings, wraps, salads, and noodle soups.
Neighborhood: Multiple Locations
Cost: $$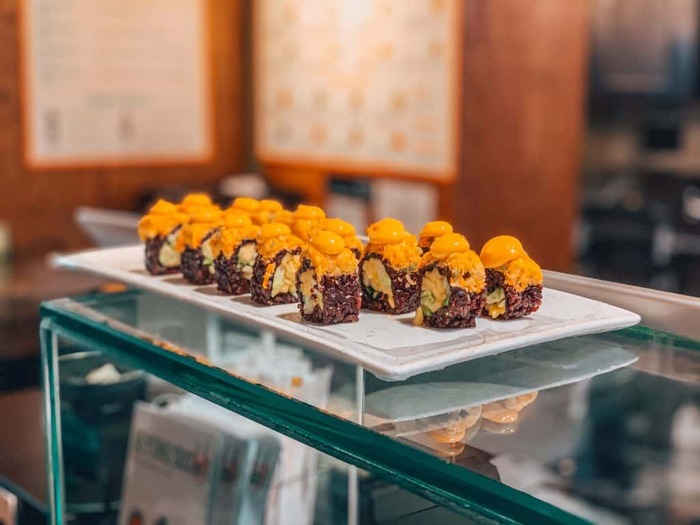 2. Bar Verde
Bar Verde is a Mexican-influenced gluten-free and vegan restaurant in NYC. The menu includes tacos, ceviches, burritos, quesadillas, sustainable tequila and mezcal, and much more.
Neighborhood: East Village
Cost: $$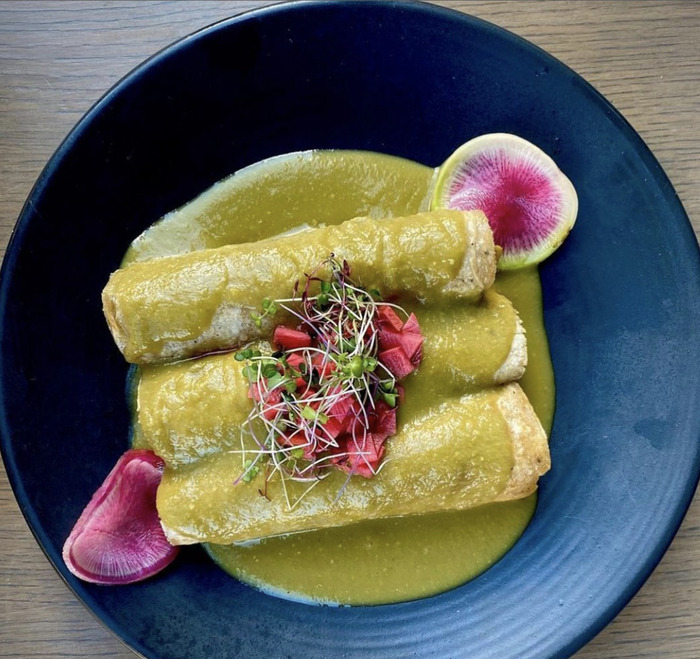 3. Erin McKenna's Bakery
Erin McKenna's Bakery is a gluten-free and vegan bakery in the Lower East Side. They offer up donuts, cupcakes, loaves, cookies, and more.
Neighborhood: Lower East End
Cost: $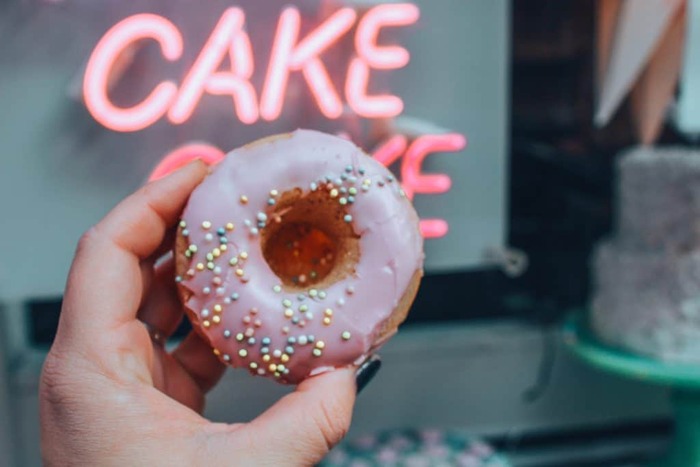 4. Marty V's Burger
Marty V's Burger is a small spot with counter service with limited seating. You can order comfort foods like burgers, wings, mac & cheese, and more.
Neighborhood: Gramercy Park
Cost: $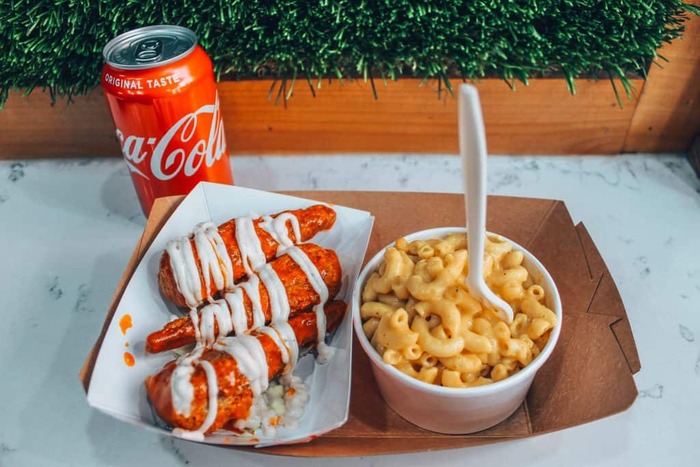 5. Orchard Grocer
Orchard Grocer is a small vegan shop where you can purchase a lot of hard-to-find vegan items. They also serve made-to-order food here including hearty sandwiches, homemade soft-serve, and more.
They are also entirely palm oil-free, the deli kitchen is gluten-free friendly, and the shop is owned by the founders of MooShoes.
Neighborhood: Lower East End
Cost: $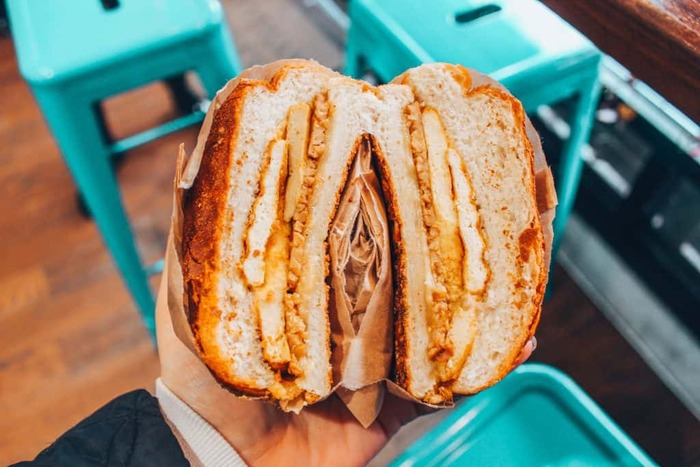 6. Hangawi
Hangawi is one of the few vegan Korean restaurants in NYC. This fine-dining spot has two vegetarian tasting menu options inspired by temple cuisine.
The menu includes leek pancakes, mushroom fritters, dumplings, bibimbap, and more.
Neighborhood: Midtown
Cost: $$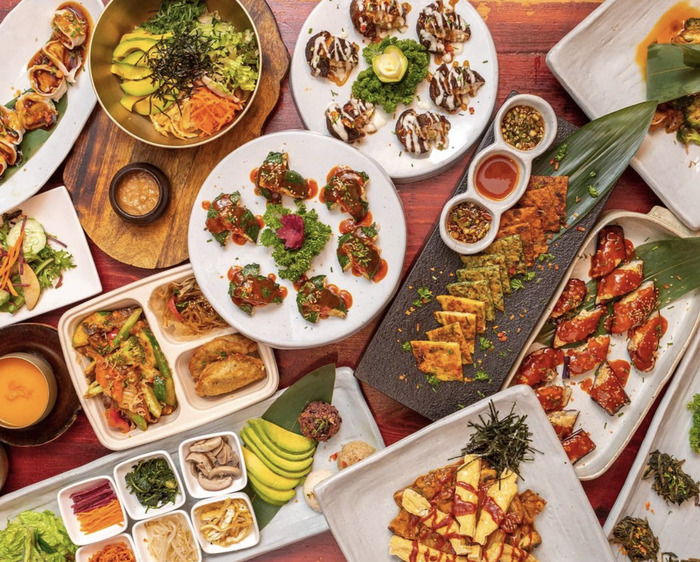 7. Cadence
Cadence is a vegan restaurant led by chef Shenarri Freeman. Dishes are inspired by Black southern cooking, the chef's Virginia roots, and soul food.
The organic, soy-free, and vegan menu includes items like smoked grits with oyster mushrooms, fried lasagna, and maple buttermilk cornbread.
Neighborhood: East Village
Cost: $$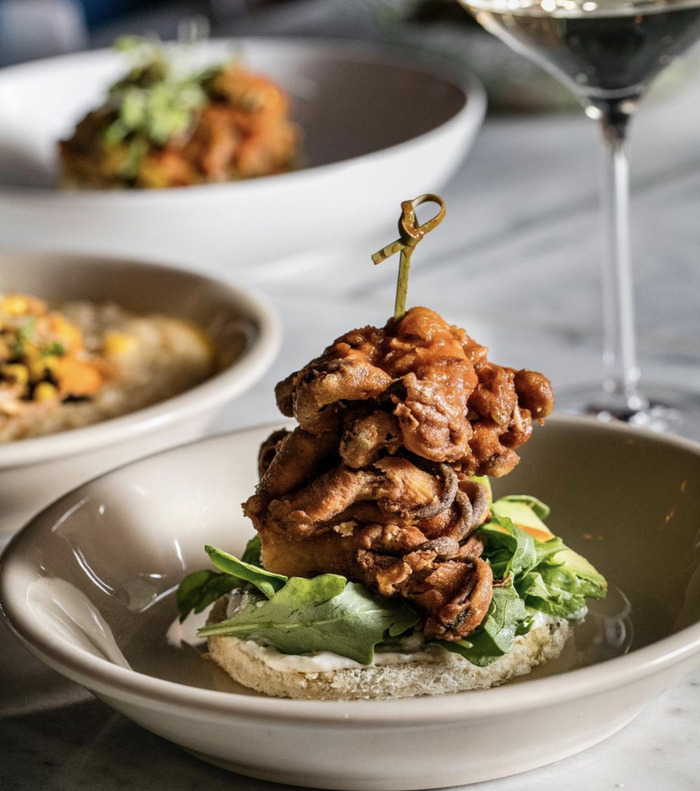 8. Dirt Candy
Dirt Candy is an experimental vegan fine dining establishment led by chef Amanda Cohen. The menu uses ingredients in a creative way.
The restaurant offers a five-course tasting menu for $90 per person that rotates seasonally.
Neighborhood:
Cost: $$$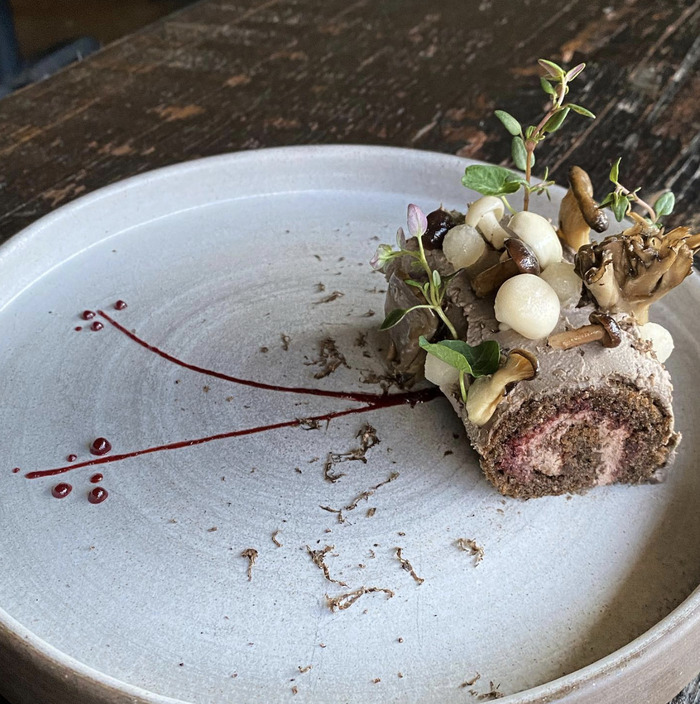 9. Buddha Bodai
Buddha Bodai is one of the oldest vegetarian restaurants in NYC. They're committed to maintaining the delicate flavors of China's deep culinary history.
This spot has lots of vegan dim sum options, steamed "pork" buns, dumplings, and more.
Neighborhood: Chinatown
Cost: $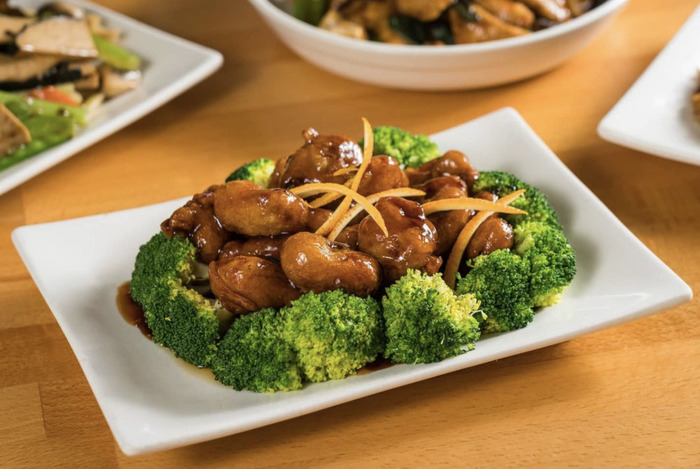 10. Seitan's Helper
Seitan's Helper is a queer and worker-owned sandwich shop. All of their mock meats are made in-house.
They also have a second business, a vegan bakery, called Bunny Treats Vegan Bakery located in the same spot.
Neighborhood: Brooklyn
Cost: $$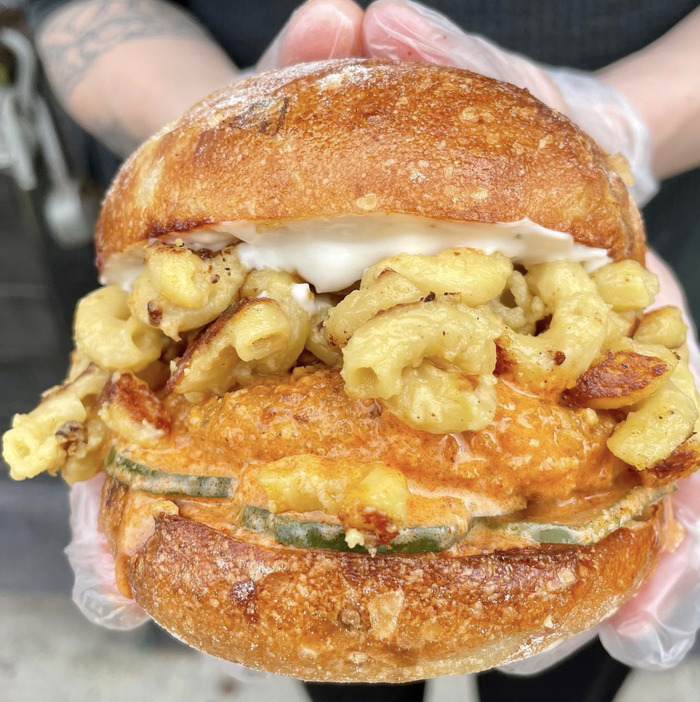 11. Ladybird
Ladybird serves inventive vegan tapas paired with a unique wine and cocktail menu.
Neighborhood: East Village
Cost: $$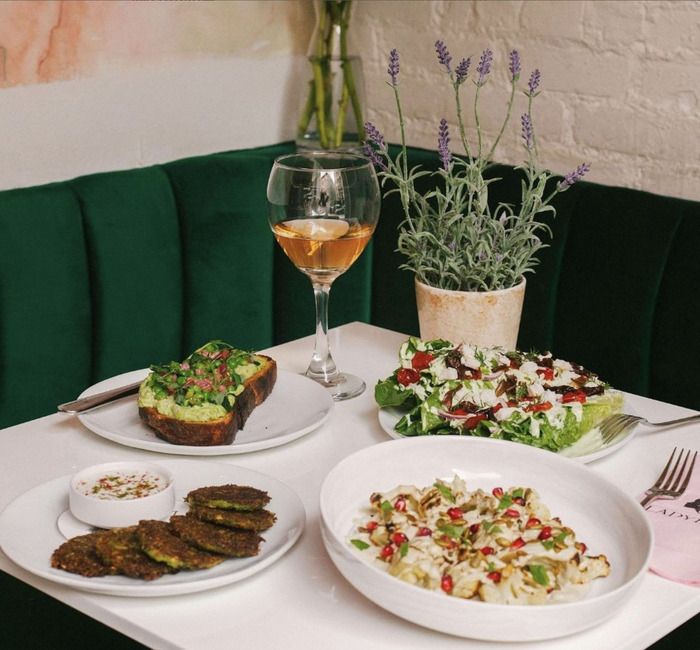 12. Avant Garden
Avant Garden offers refined vegan dishes and curated global natural wines. Selections include items like toast topped with crimini mushrooms.
Neighborhood: East Village
Cost: $$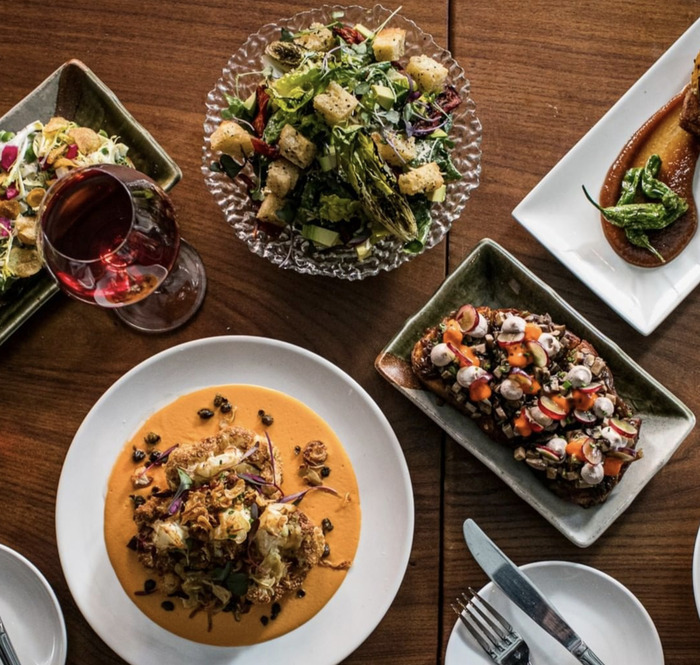 13. Screamer's Pizzeria
Screamer's Pizzeria offers up specialty vegan pies as well as make-your-own options by the slice or the whole pie.
They also serve sandwiches, desserts, calzones, and more.
Neighborhood: Brooklyn
Cost: $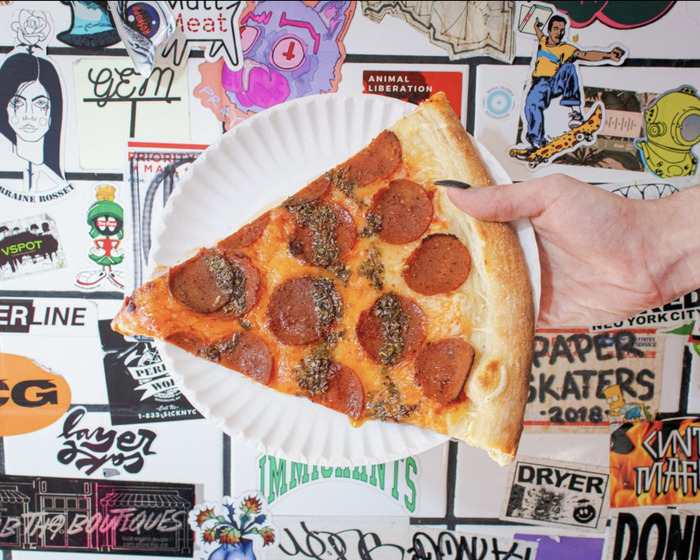 14. Champs Diner
Champs Diner is an all-vegan traditional diner full of comfort food located in Brooklyn. The menu includes items such as milkshakes, reubens, crab cakes, mozzarella sticks, and more.
Neighborhood: Brooklyn
Cost: $$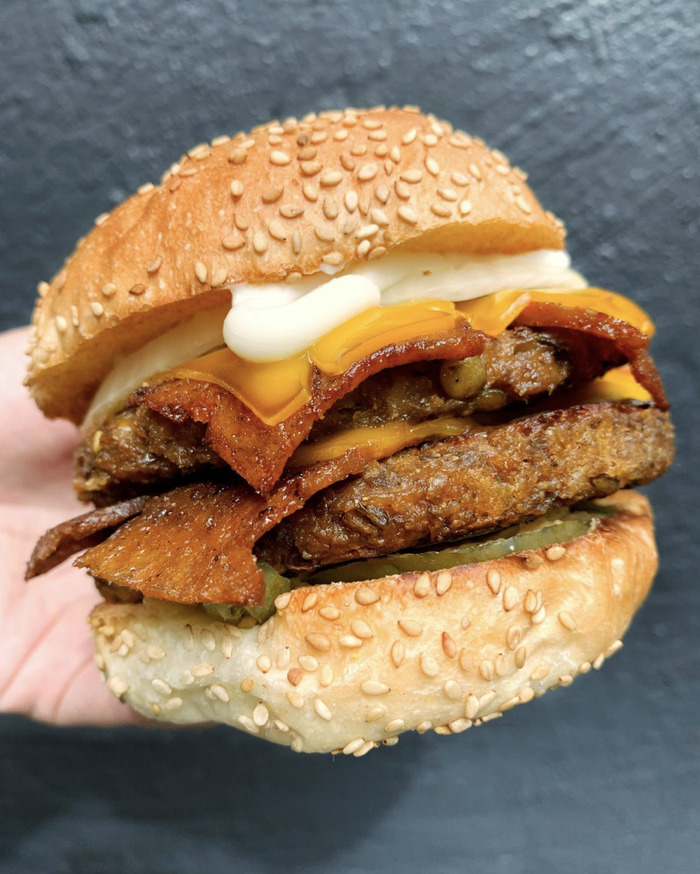 15. Little Choc Apothecary
Little Choc Apothecary is known as the city's first 100% vegan crepe shop. They offer sweet and savory crepes as well juices, tea, and more.
Neighborhood: Brooklyn
Cost: $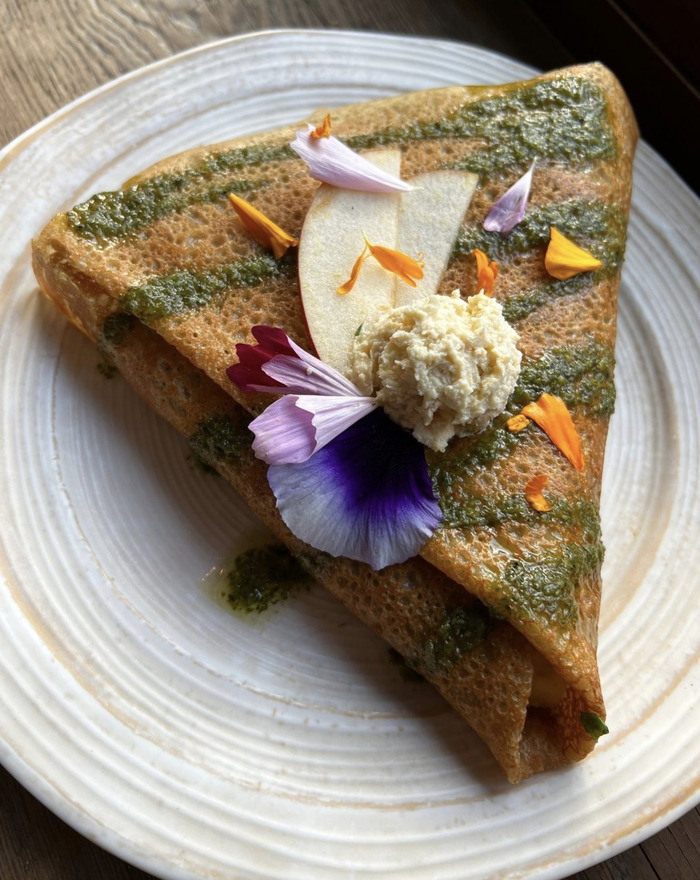 16. P.S. Kitchen
P.S. Kitchen offers sophisticated plant-based meals using a French cooking technique along with American cuisine.
They are also a social business creating jobs for marginalized people, donating 100% of their profits to charities, and providing delicious food that is kind to the body and the earth.
Neighborhood: Theater District
Cost: $$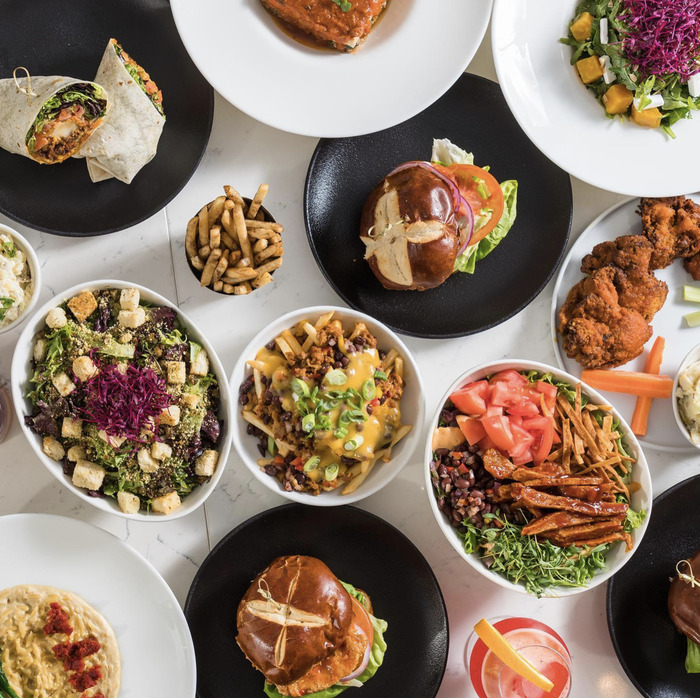 17. Confectionery
Confectionery is a vegan sweet shop opened by Sweet Maresa's and Lagusta's Luscious.
Neighborhood: East Village
Cost: $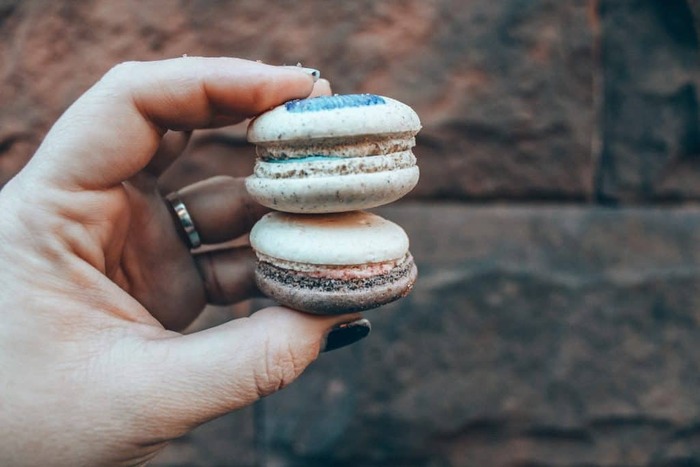 Looking for accommodation in NYC? Check out reviews here and book here.
Want to know where I stayed? HI NYC Hostel
↓↓↓ PIN FOR LATER ↓↓↓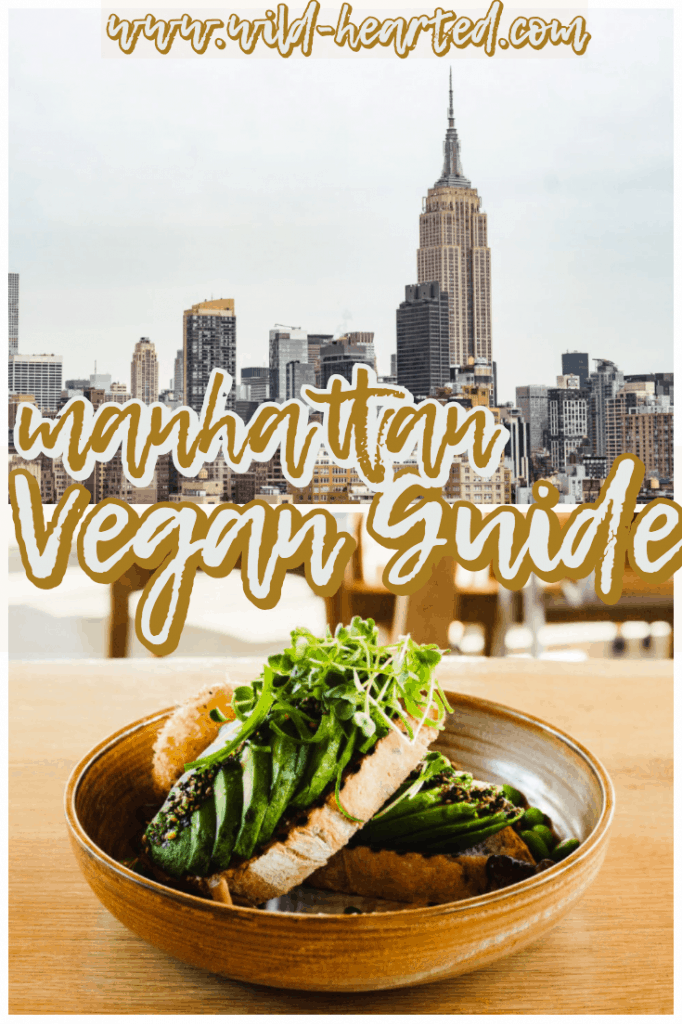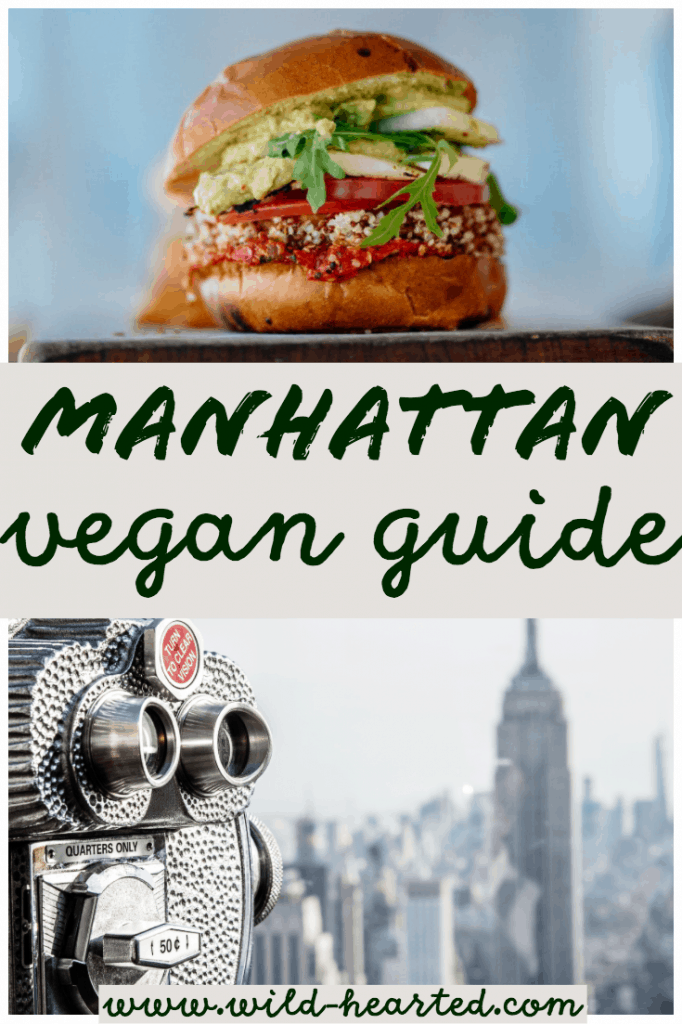 Latest posts by Ashley Hubbard
(see all)