This post may contain affiliate links, meaning if you book or buy something through one of these links, I may earn a small commission (at no extra cost to you!). Please see my disclosure.
What's the best way to spend a chilly day? We personally love a nice hot cup of vegan hot chocolate, a warm blanket, and a good book.
Here are 13 vegan hot chocolate mixes and a super easy vegan hot chocolate recipe if you'd rather make it yourself! Or just grab that bottle of hot sauce!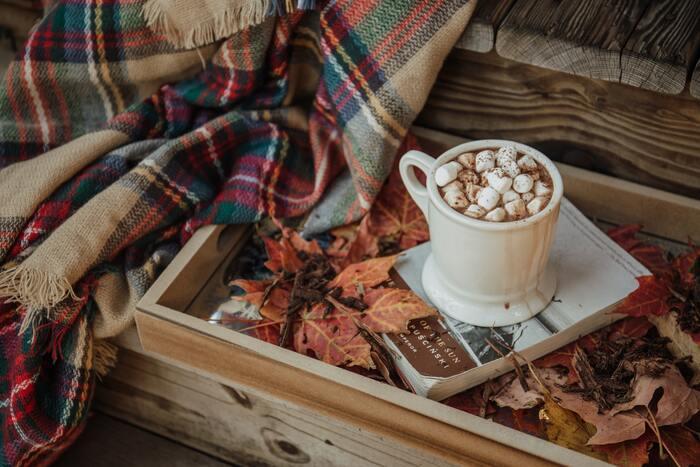 Vegan Hot Chocolate
Don't forget to pick up some vegan marshmallows (Trader Joe's or Dandies) and vegan whipped cream.
1. Wild Foods Wild Chocolate Powder
Wild Foods chocolate powder is a non-alkalized cold-pressed raw cacao powder.
The cacao pods are hand-picked and processed on small family farms.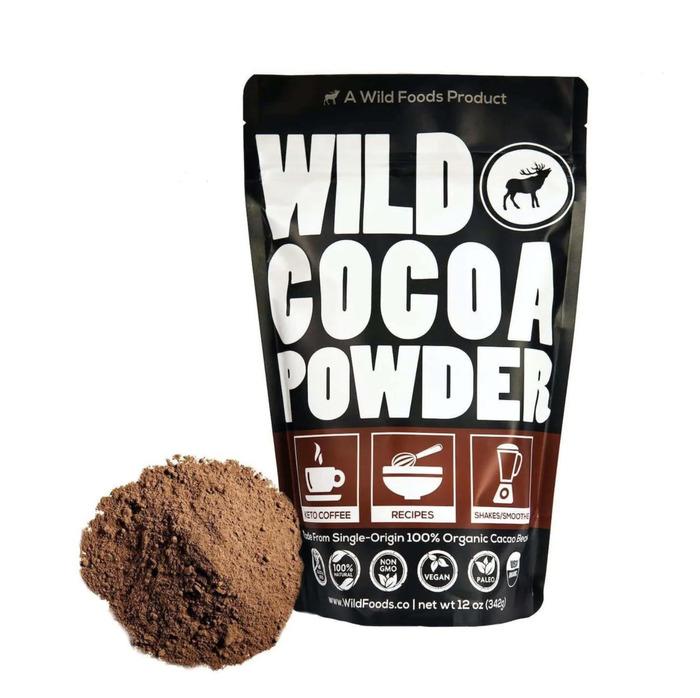 2. Elements Truffles Adaptogens Infused Hot Chocolate
Elements Truffles has a couple options for vegan cocoa – one with turmeric and one with ashwagandha. Now your cup of hot cocoa comes with a little boost!
They use coconut palm sugar for the sweetener and everything is raw, organic, fair-trade, and made in small batches.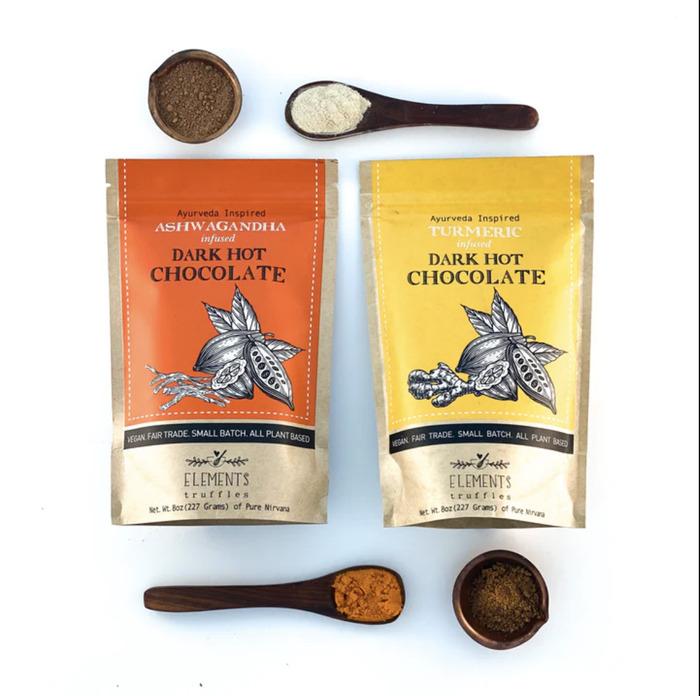 3. Vegan Hot Chocolate Bombs
This hot chocolate bombs aren't just vegan, but they're gourmet and come in six different flavors. Or get a variety pack!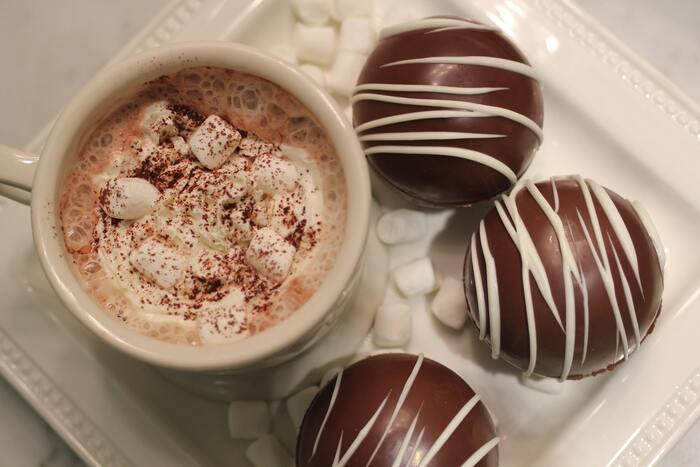 4. Public Goods Hot Cocoa Mix
This rich vegan hot chocolate mix is made by a small, family-owned company in Washington that's perfected their recipe over 35 years.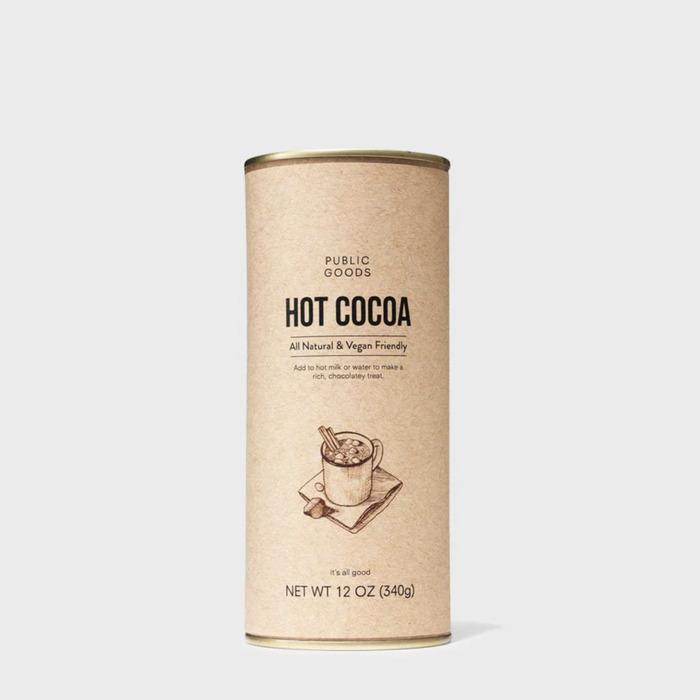 5. Four Sigmatic Mushroom Cacao Mix
This hot chocolate mix will give you a little energy boost thanks to the added cordyceps. They also have one with reishi that is great for stress relief.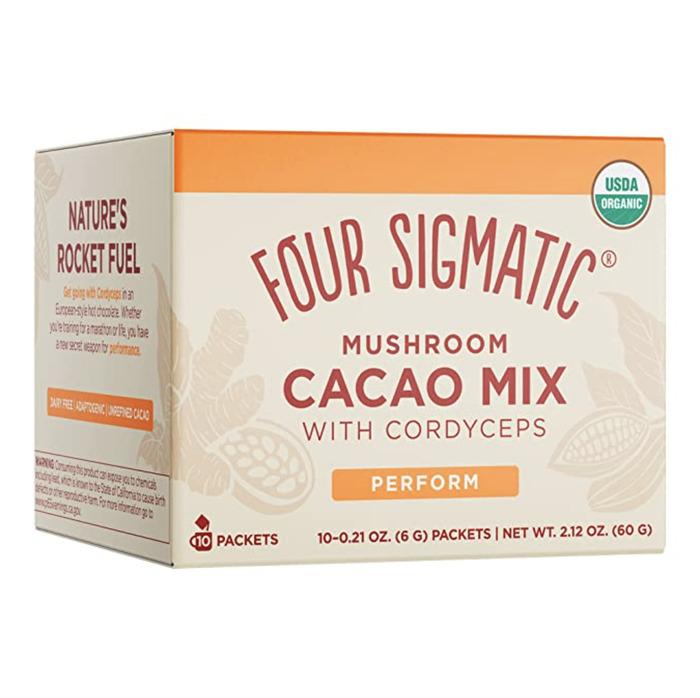 6. Moon Juice Cosmic Cocoa Adaptogenic Hot Chocolate
This adaptogenic hot chocolate mix includes ashwagandha, silver ear mushroom, reishi, and shatavari.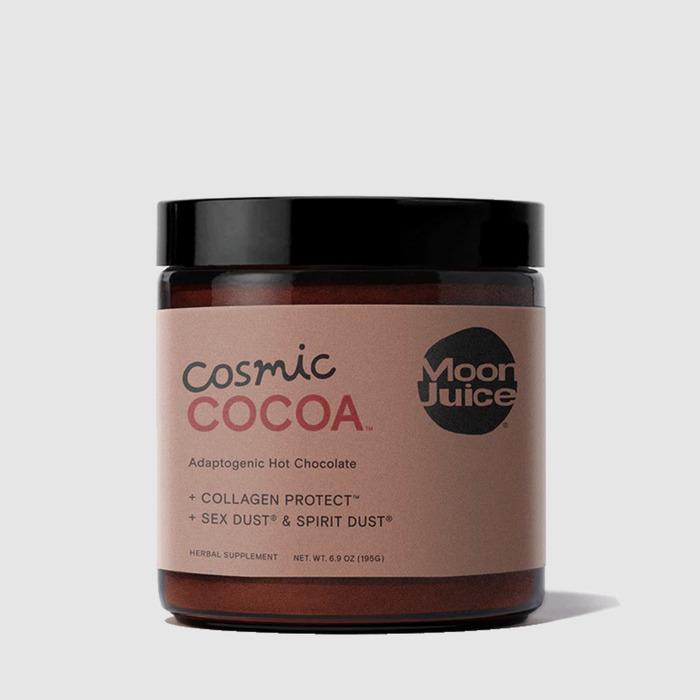 7. NibMor Organic Drinking Chocolate
This traditional drinking chocolate only contains three ingredients: sugar, cocoa powder, and a teensy bit of sea salt. And they're all fair-trade and organic!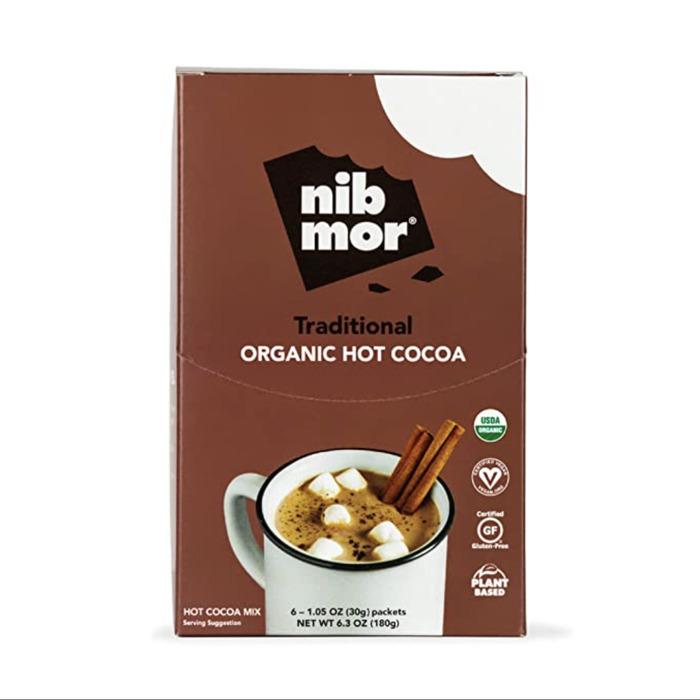 8. Moonstruck Dreamy Dark Chocolate Hot Cocoa
Prepare to be moonstruck by this Portland-based hot chocolate brand. The Milk Chocolate Mint flavor is also vegan.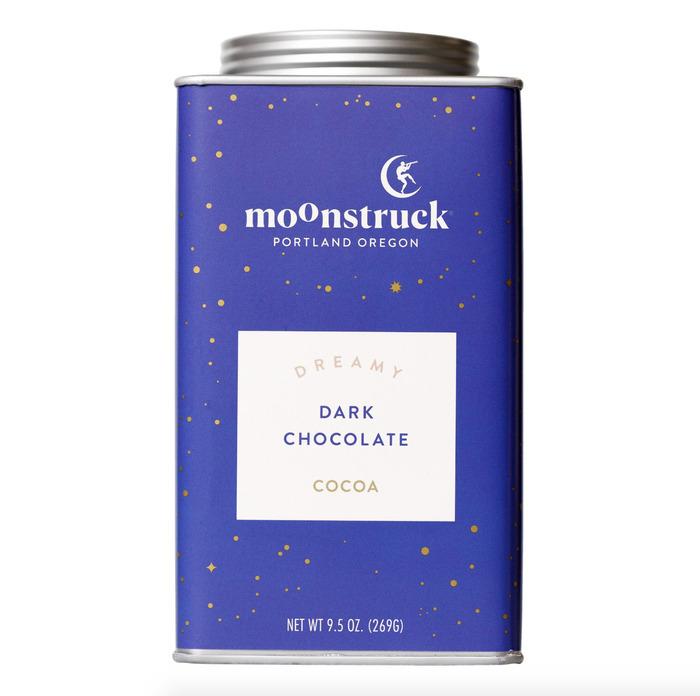 9. Lagusta's Luscious Drinking Chocolate Mix
This drinking chocolate mix is lightly sweetened and comes in an original flavor and a *spicy* version.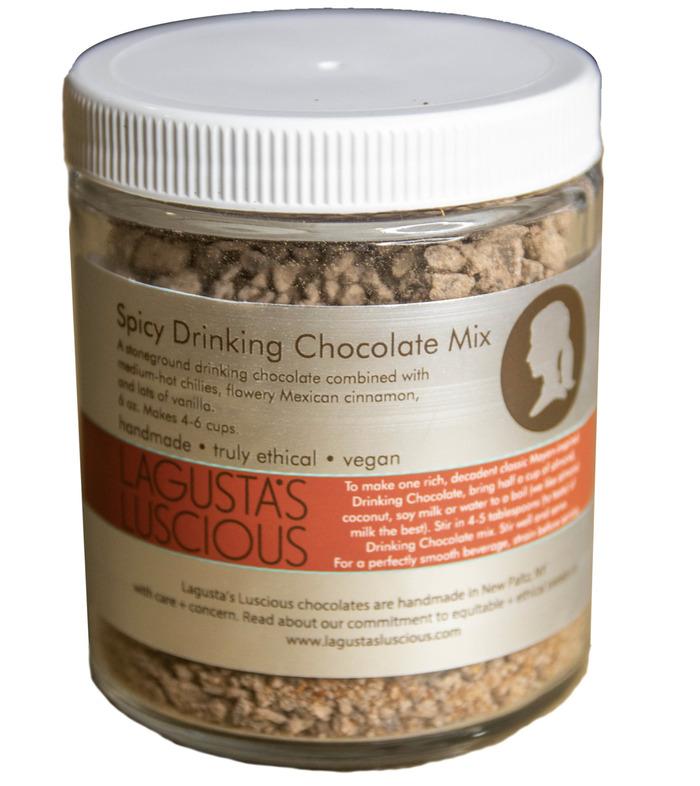 10. Swiss Miss Non-Dairy Hot Cocoa Mix
This childhood staple has put their hat in the vegan ring too!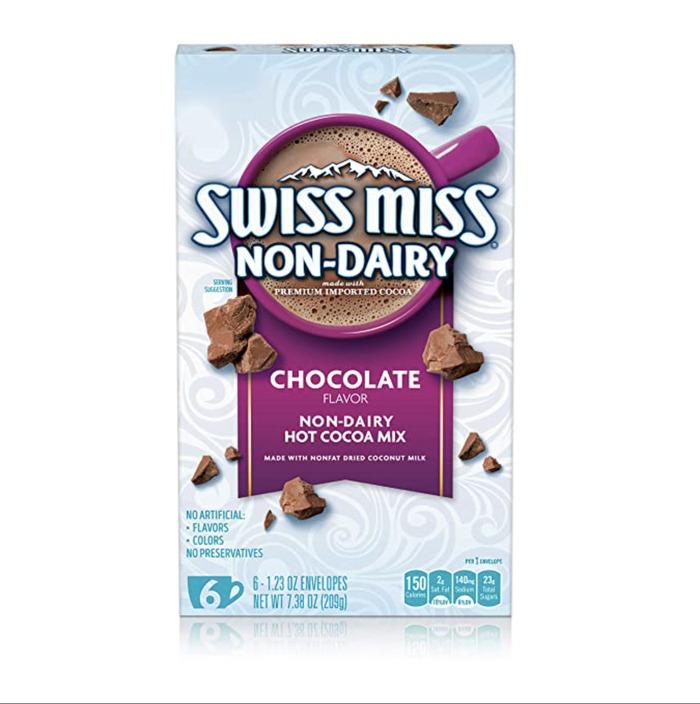 11. Good & Gather Double Chocolate Hot Cocoa Mix
This is Target's brand of hot chocolate which is accidentally vegan! It actually doesn't contain any of the main eight allergens.
There are five flavors that are all vegan: Double Chocolate, Peppermint, Pumpkin Spice, Sea Salt Caramel, and Cinnamon.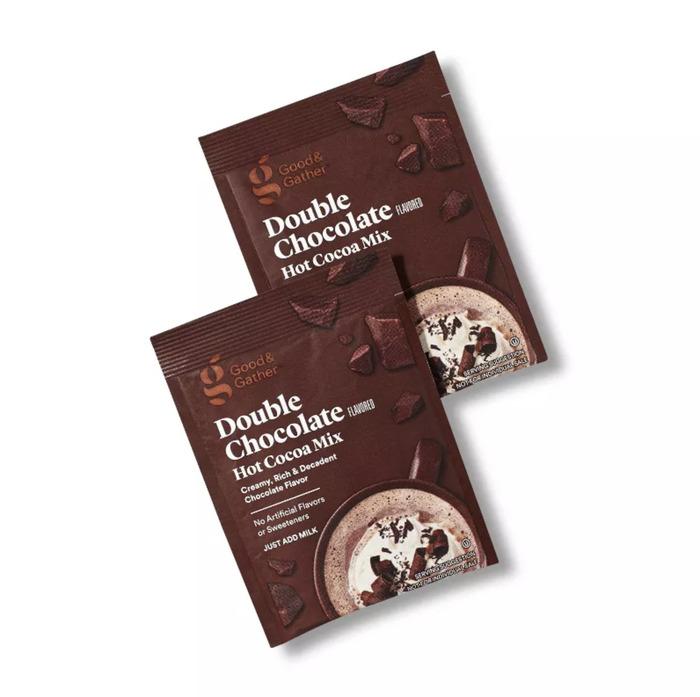 12. Starbucks Double Chocolate Hot Cocoa
Starbucks hot cocoa mix is vegan and it has real bits of dark chocolate in the mix! Starbucks is a huge corporation, yes, but in a pinch this is a good option. Also, they source cocoa that's grown and traded in an ethical way.
The peppermint variety is also vegan.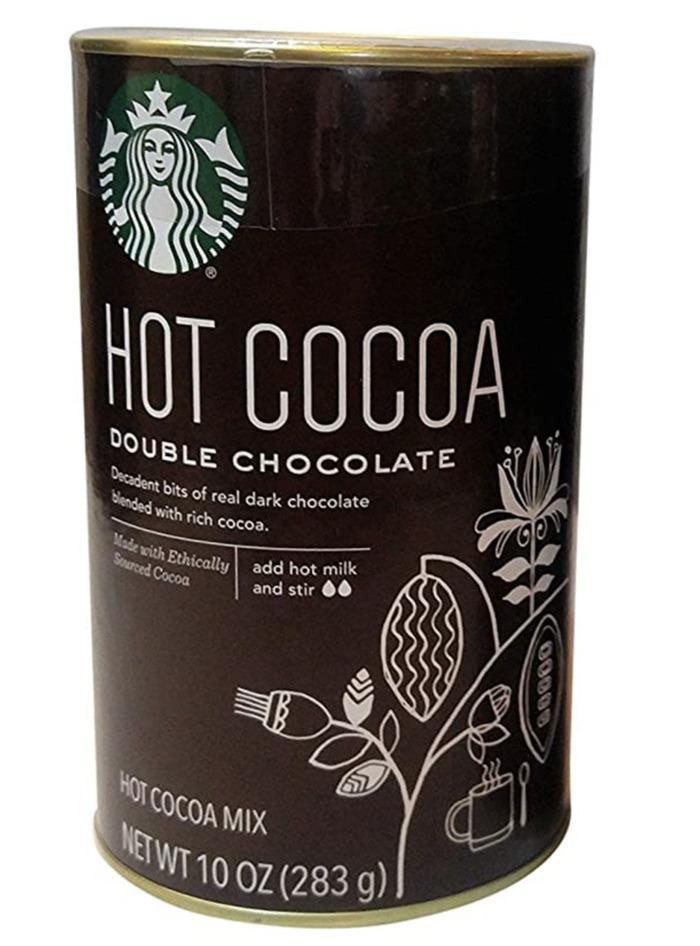 13. Coconut Cloud Vegan Hot Cocoa
This vegan cocoa comes in several different flavors including Birthday Cake, Salted Caramel, Toasted Marshmallow, and Peppermint.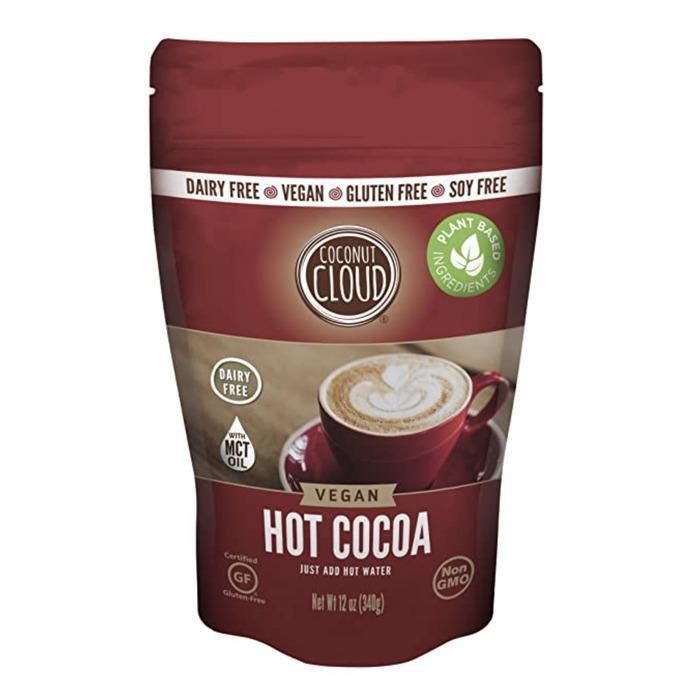 Vegan Hot Chocolate Recipe
Making vegan hot cocoa is super simple! Even if you don't have one of the pre-made mixes.
In fact, it's as simple as picking up Hershey's Cocoa (the original and Special Dark varieties are both vegan) the next time you're at the store, your favorite plant based milk and sweetener, and some vegan marshmallows.
Just heat up 1 cup of unsweetened vegan milk (I prefer oat) in the microwave or on the stove. Add 1 tbsp of cocoa powder and 1.5 tbsp vegan chocolate (chips or bar chopped). Continuing heating in microwave or stove. Taste and adjust sweetness.
Top with vegan marshmallows and whipped cream!
Latest posts by Ashley Hubbard
(see all)