This post may contain affiliate links, meaning if you book or buy something through one of these links, I may earn a small commission (at no extra cost to you!). Please see my disclosure.
No one can get through Halloween without at least a little bit of candy. Check out this vegan Halloween candy list before heading to the store.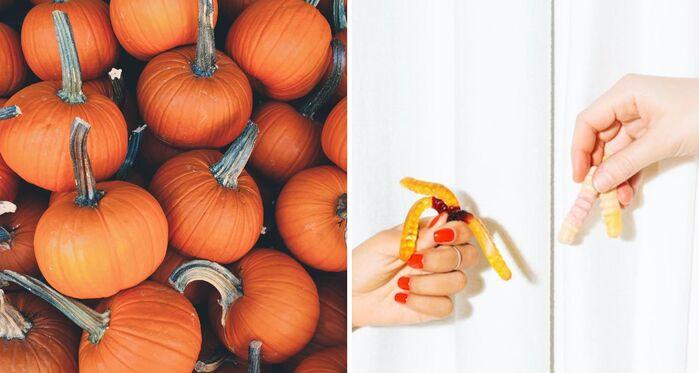 There are also plenty of vegan sugary goodies you can get online. Just don't wait til the last minute to order!
Vegan Halloween Candy
If you buy candy off this list, just make sure to check for the most common non-vegan ingredients in candy:
Gelatin – created using animal skin, tendons, cartilage, and/or bones.
Carmine – red pigment created from crushed female cochineal insects.
Confectioner's Glaze – made from excretions of certain insects.
Ingredients can change at any time, so it's best to always check the label.
1. Skittles
Skittles have been animal-free since 2010 when they started to no longer use gelatin.
2. UNREAL
UNREAL's nut butter cups are vegan and delicious!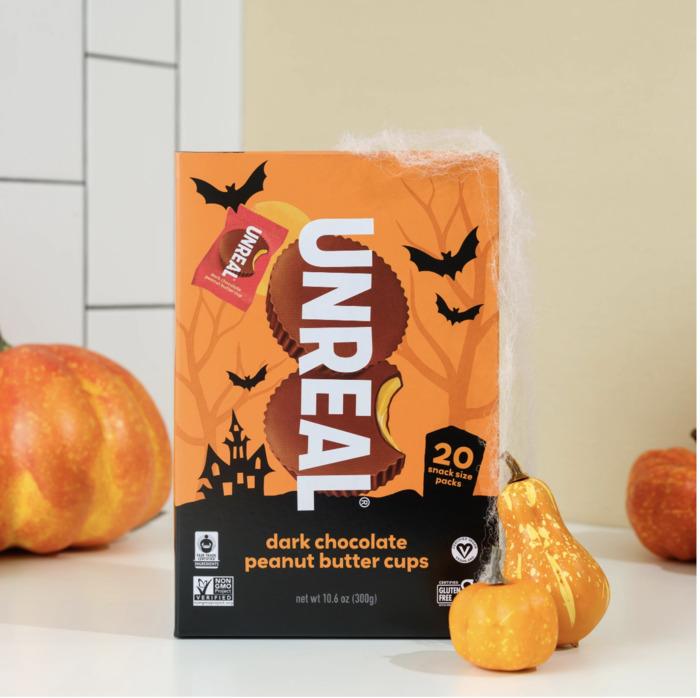 3. Sour Patch Kids
Sour Patch Kids are sour, they're sweet, and they're vegan! The Sour Patch Watermelon is also vegan!
4. SmartSweets
Love gummies? It can be one of the hardest things to find vegan until now! SmartSweets has a selection of gelatin-free peach rings, sour gummies, and more.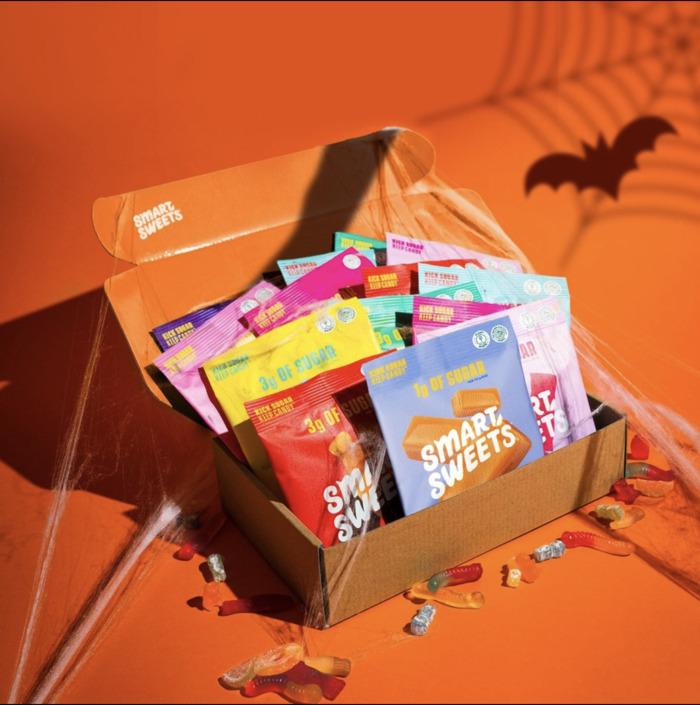 5. Twizzlers
Twizzlers are vegan!
6. Smarties
Smarties are vegan, gluten-, soy-, and nut-free.
7. Dots
Are Tootsie Dots vegan? Yes! Dots are one of my favorite accidentally vegan candies, except the green ones!
8. Swedish Fish
Some Swedish Fish aren't vegan (not the original ones, though). Check the label for beeswax.
9. Airheads
Airheads Bites are NOT vegan.
10. Dum Dums
With 17 flavors, there's a dum-dum for each person.
11. Jolly Ranchers
Jolly Ranchers hard candy is the only vegan version. Other Jolly Ranchers versions are not vegan.
12. Cocomels
Another uncommon thing to find? Vegan caramels! Cocomels are individually wrapped coconut milk caramel candies. They even have special flavors like Sea Salt and Pumpkin Spice.
13. Fun Dip
Fun Dip is fun and vegan!
14. Justin's Dark Chocolate Peanut Butter Cups
15. Atomic Fireballs
16. YumEarth Organics
Not all of their products are vegan, but some are! If you want a vegan Starburst, try the YumEarth Chewys.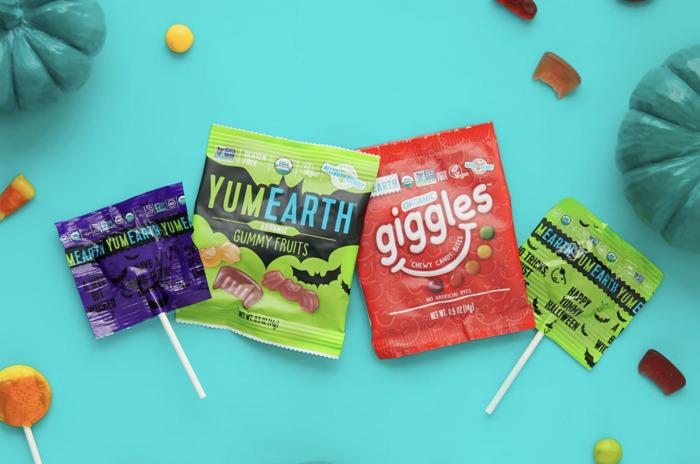 15. Charms Blow Pops
Unlike Tootsie Pops, Charms are vegan!
16. Nerds
17. Laffy Taffy
The fun size is vegan, but the regular sizes aren't.
Latest posts by Ashley Hubbard
(see all)