This post may contain affiliate links, meaning if you book or buy something through one of these links, I may earn a small commission (at no extra cost to you!). Please see my disclosure.
I've been to Bonnaroo once, two years ago in 2015, and I haven't shut up about it since. It was, by far, one of the best experiences of my life. Living so close to Manchester, Tennessee, it's ridiculous that it took me 28 years to ever make it to Bonnaroo. I used to think it wasn't my scene or I wouldn't be able to enjoy myself but man, I was so wrong! There are a lot of things at Bonnaroo that may not be for everyone but there's a little something for everyone, too. You can be sober, you can be planet-conscious, vegan, a heavy metal fan, a comedy lover, a yogi (and so many more things) and find something for yourself to enjoy at Bonnaroo. As I was preparing for my first Roo, I was so overwhelmed so I decided to put this Bonnaroo checklist together and I hope it helps you in the planning process so you can have the best experience of your life!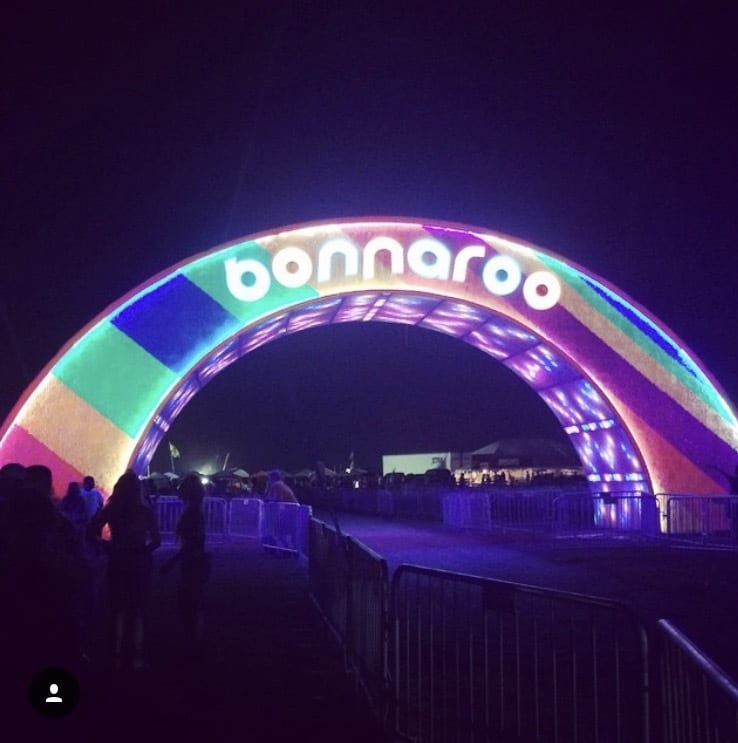 ---
Bonnaroo Checklist // What to Know Before Bonnaroo
There are many, many things to know before you head to The Farm.
Ticket + Accommodation Options

Tickets go on pre-sale usually on Black Friday or very close. They are cheaper at this time but you run the risk of not knowing the lineup. Tickets go completely on sale after the lineup is released – usually always after the first of the year.

General Admission | $274.50-$349.50

One commemorative wristband
Over 130 performances on 10+ stages
Mouthwatering food from 125+ vendors. Including vegan, vegetarian & gluten-free options!
Shop official band merch, festival merch, and specialty items from dozens of art vendors
Access to GA campground (will need a parking pass as well)
Camping Vehicle Pass – $59.75

VIP | $329.00 – $1648.50

(2) VIP tickets
Exclusive VIP entrance to the festival grounds, Centeroo, and the Main Stage Venue
Special shower and restroom facilities with attendants
Exclusive VIP lounges located in VIP Courtyard and Centeroo which includes games and live video feeds of festival performances
Preferred parking and camping near venue in VIP area for one car
Exclusive viewing areas for the What and Which stages
Priority access and seating for VIPs at Comedy Tent performances
VIP pre-event party on Thursday night
Gospel Brunch party on Sunday morning with gospel choir performance in VIP Campground
Public wifi available in VIP Courtyard Lounge and Centeroo Lounge
Exclusive Charging service for all your gadgets in the VIP Courtyard
Commemorative Bonnaroo Merchandise Packages
Yoga classes on Friday, Saturday, and Sunday in the VIP Campground

Platinum | $5000.00-$12,750.00

All the great perks of VIP
Up Close Viewing of your favorite shows from the Pit areas. *at What, Which, and Other Stages
Additional Premium Viewing areas at This Tent, That Tent, and Comedy.
Reserved Platinum camping location within the VIP Campground
Exclusive & private "fast track" entrance to the venue from the reserved Platinum Camping Area
Access to an exclusive Hospitality Lounge
Exclusive shower and air-conditioned restroom facilities with attendants in Platinum Camping Area.
Platinum Food and Beverage Package that includes a Welcome Happy Hour in the exclusive Platinum Hospitality Lounge along with free breakfast on Friday, Saturday and Sunday and daily complimentary Roo Specialty Beverage offerings for all Platinum Pass Holders.

Buy tickets here.

Lineup Announcements

The lineup is usually released about mid-January.
Prior to the release, there will be 'roo clues' starting in December which will be clues about individual bands that are part of the lineup.
Once the lineup is released, all tickets go on sale.
Packing

Camping

Tent
Canopy Tent
Sleeping
Decor
Tables
Hammock

Food

Coolers
Cooking Stove, Dishes, + Utensils
Food + Drink

Clothing

Shoes – flip flops + something you're comfortable walking in for miles a day.
Sundresses – even if you're not a dress fan, this was the most comfortable thing to me by the end of the day.
Bathing Suits – wear with shorts or as is.
Sweatshirt – I'd bring one sweatshirt just in case you get one cool evening.

Alcohol/Drugs

Don't bring drugs – they will find them at the search point.
Only bring plastic or canned alcohol bottles – you can NOT bring glass bottles.
Each person may bring in 2 cases of beer, 1.75 liter of hard liquor (no glass), and 2 boxes of wine. Anything over this amount is considered "excessive" and will be confiscated. No kegs are allowed in the campgrounds.

Other MUST brings

Sunscreen
Baby Wipes ($7 showers are a no-no for the budget conscious)
Bug spray
Hat + Sunglasses
Toilet Paper

What NOT to bring

Glass, Kegs, Weapons, Drones, Fireworks, Illegal Substances, Bikes, professional cameras, pets, glow sticks, box trucks/trailers, laser pens, items to sell, tools.
Being super organized with your packing WILL pay off. Here is my full packing list and here is my post about what we were happy we took and what we wish we had brought.
If you forget something, don't freak out! There are general stores located near Centeroo where you can buy essential items.
Dates + Times

Bonnaroo is always the second week of June. It's always a 4-day festival but really it's like 6 days because you can arrive Wednesday to set up camp and get settled and you don't have to leave until Monday morning.
This year's dates are June 7-10, 2018.
VIP campgrounds open at 7 AM Wednesday and GA campgrounds open at 8 PM Wednesday. Both close at noon on Monday.
Centeroo opens at noon Thursday and is open 24/7 until Sunday at 10 PM.

Getting to Bonnaroo

If you're coming from the east, use I-75 or I-59 to Chattanooga. From Chattanooga take I-24 west.If you're coming from the west, use I-40, I-24, or I-65 to Nashville. From Nashville take I-24 east.If you're entrusting your fate to GPS, just set it for Manchester, TN. When you get close you'll see signs for "Bonnaroo", and from there just go with the flow.
FILL UP YOUR GAS about 20 miles before Manchester. You WILL be waiting in line for about 3 hours. There's no way around it and you don't want to run out of gas. Also, have snacks and drinks to keep you full – you should have these things anyway. Let's hope, at least.
---
What to Know During Bonnaroo
Campsite Tips

Make friends with your neighbors right away! It's an unwritten (now written) rule that you watch over your neighbors' camp when they're away. You want to befriend them so y'all can watch out for one another.
Bring something to make your campsite stand out. When you've just made the several mile trek back from Centeroo for the 10th time and all you want is to pass out, you'll want to be able to spot your site quickly.
You get 400 square feet of space – use it wisely.

Health Tips

There are medical tents and safety officers in Centeroo and in the campground areas. Use your map to be familiar with where they are in the event of an emergency
HYDRATE, HYDRATE, HYDRATE – most medical issues are dehydration related.
Keep yourself safe from the sun. The Tennessee June sun and heat is not a joke.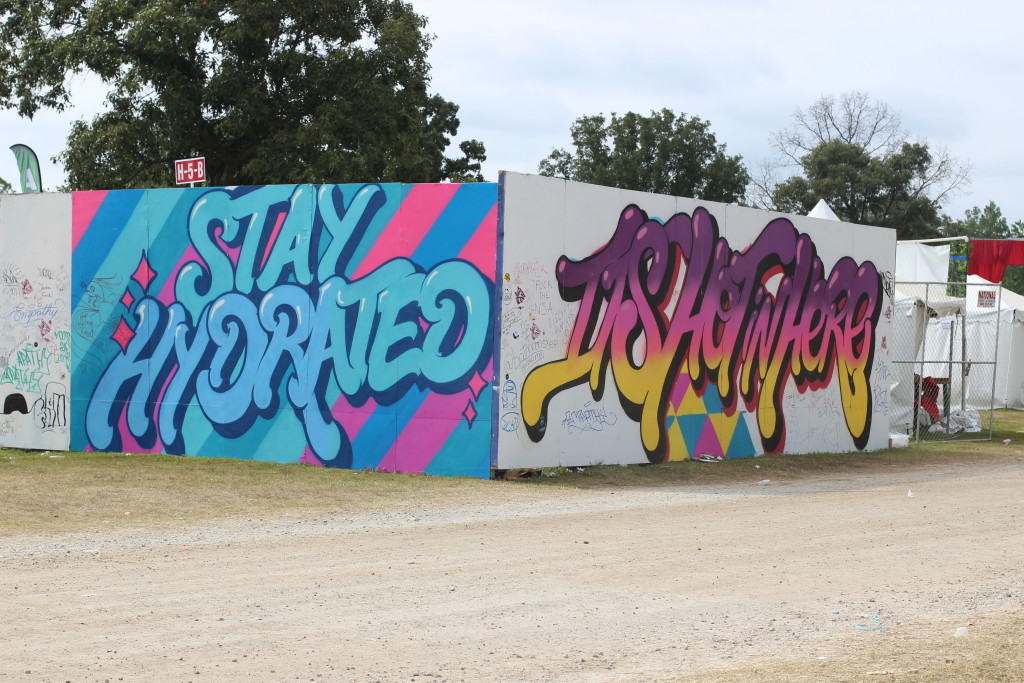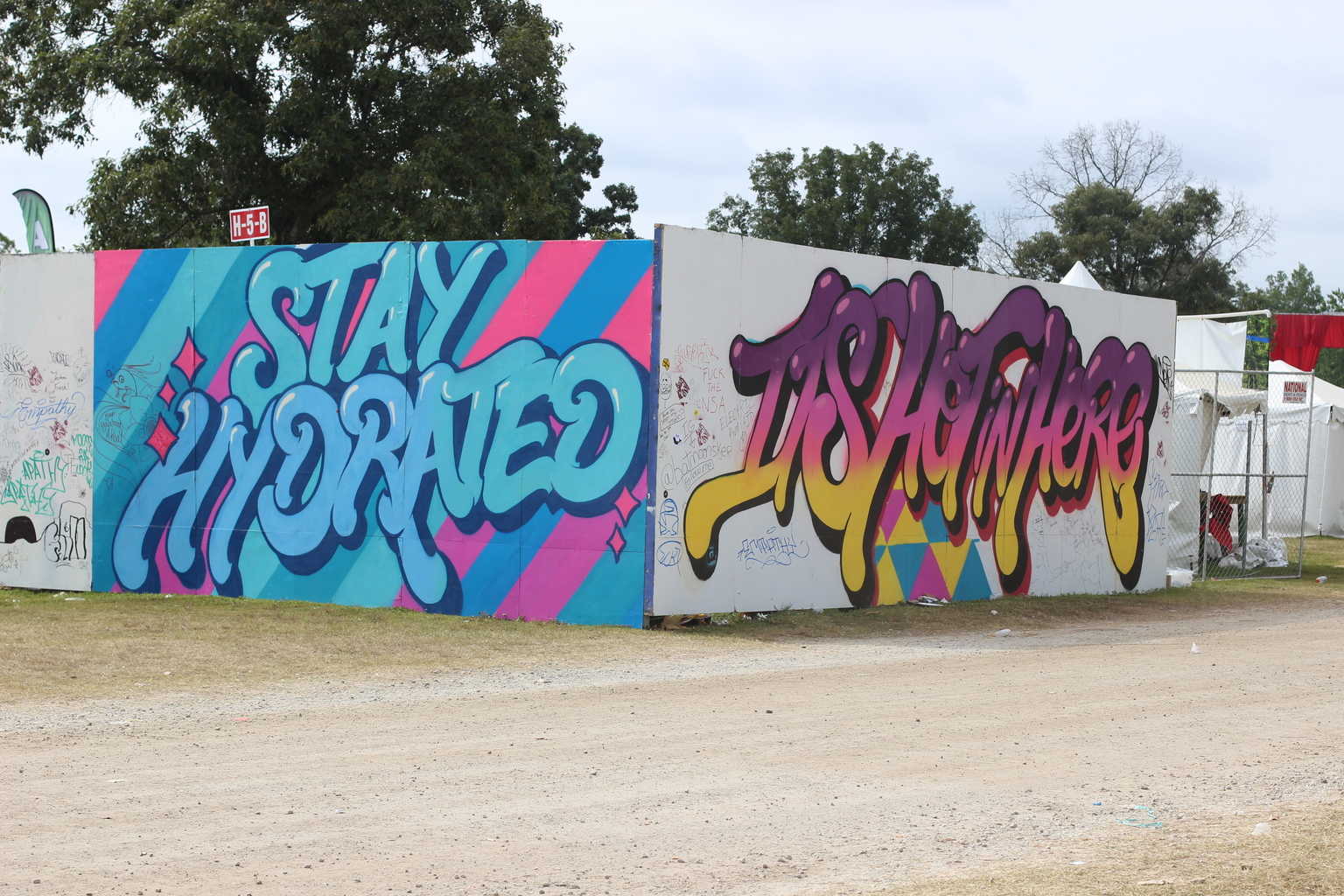 Places to Be

Centeroo – the main area of Bonnaroo. This is where it all happens. All the stages and most of the vendors and food are here. There are also some food and merchandise vendors located in the campground areas.

Stages

There are 10+ stages in Centeroo and they're annoyingly named to confuse you!
What Stage, Which Stage, This Tent, That Tent and The Other and more!

Food

There are endless food vendors with every time of food you could possibly imagine. Lots of gluten-free, vegetarian and vegan-friendly options too! Excited to cover the vegan options this year as I wasn't vegan the last time I went!

Comedy Tent

There is always a great lineup of comedians and psssssss, the tent has AIR CONDITIONING!

Yoga-Roo!

Yoga available daily for all the yogis out there!

Soberoo

A group of like-minded individuals who choose to remain sober during Bonnaroo. There is a tent within Centeroo and also Soberoo designated camping.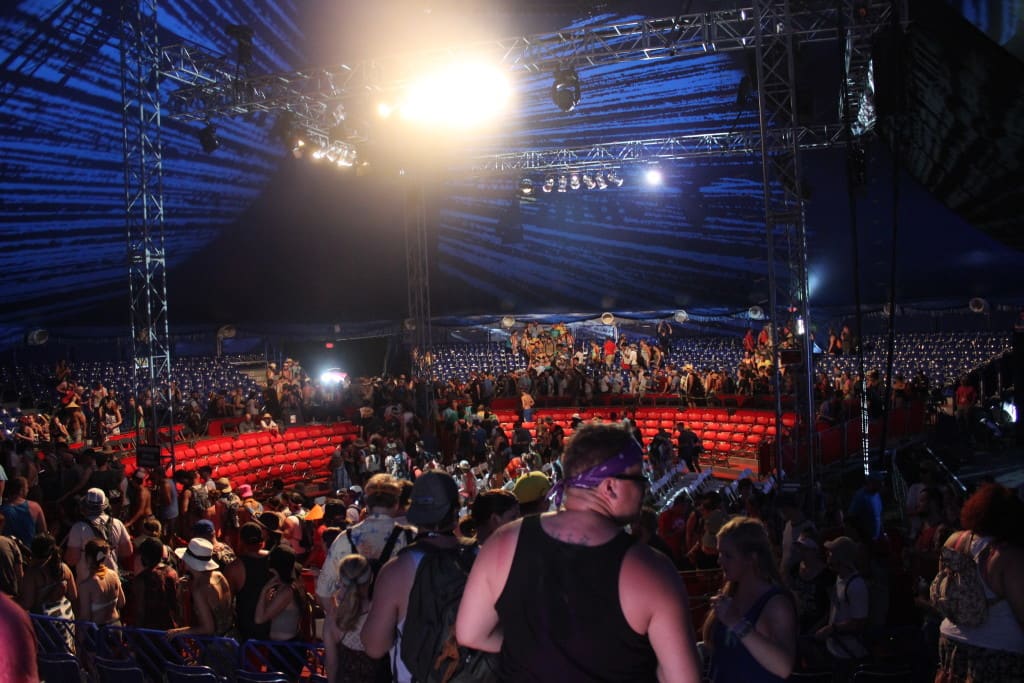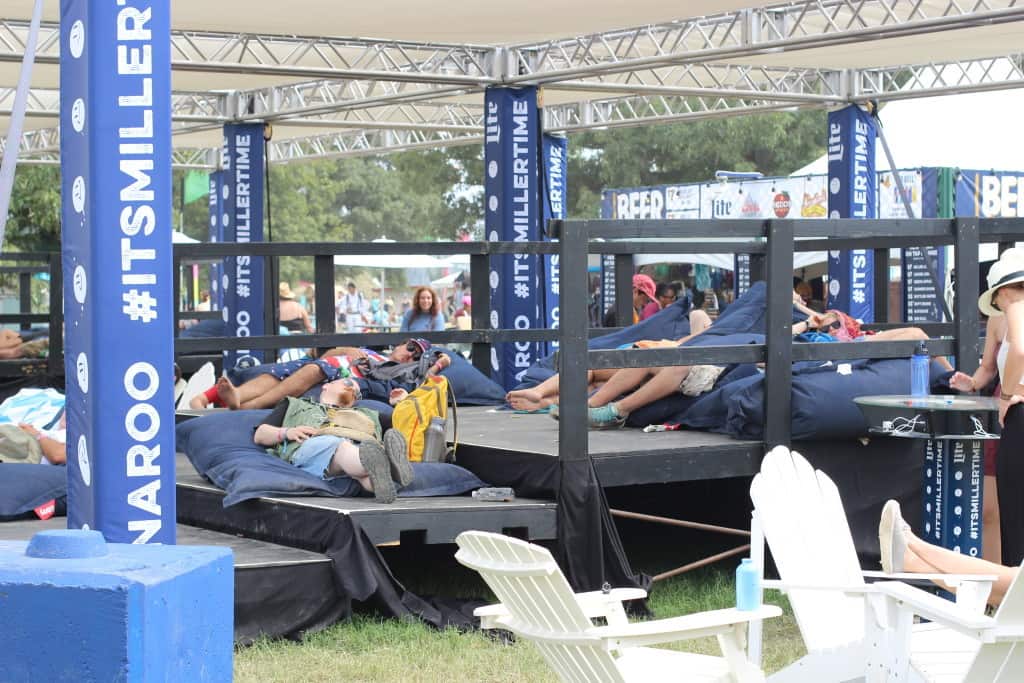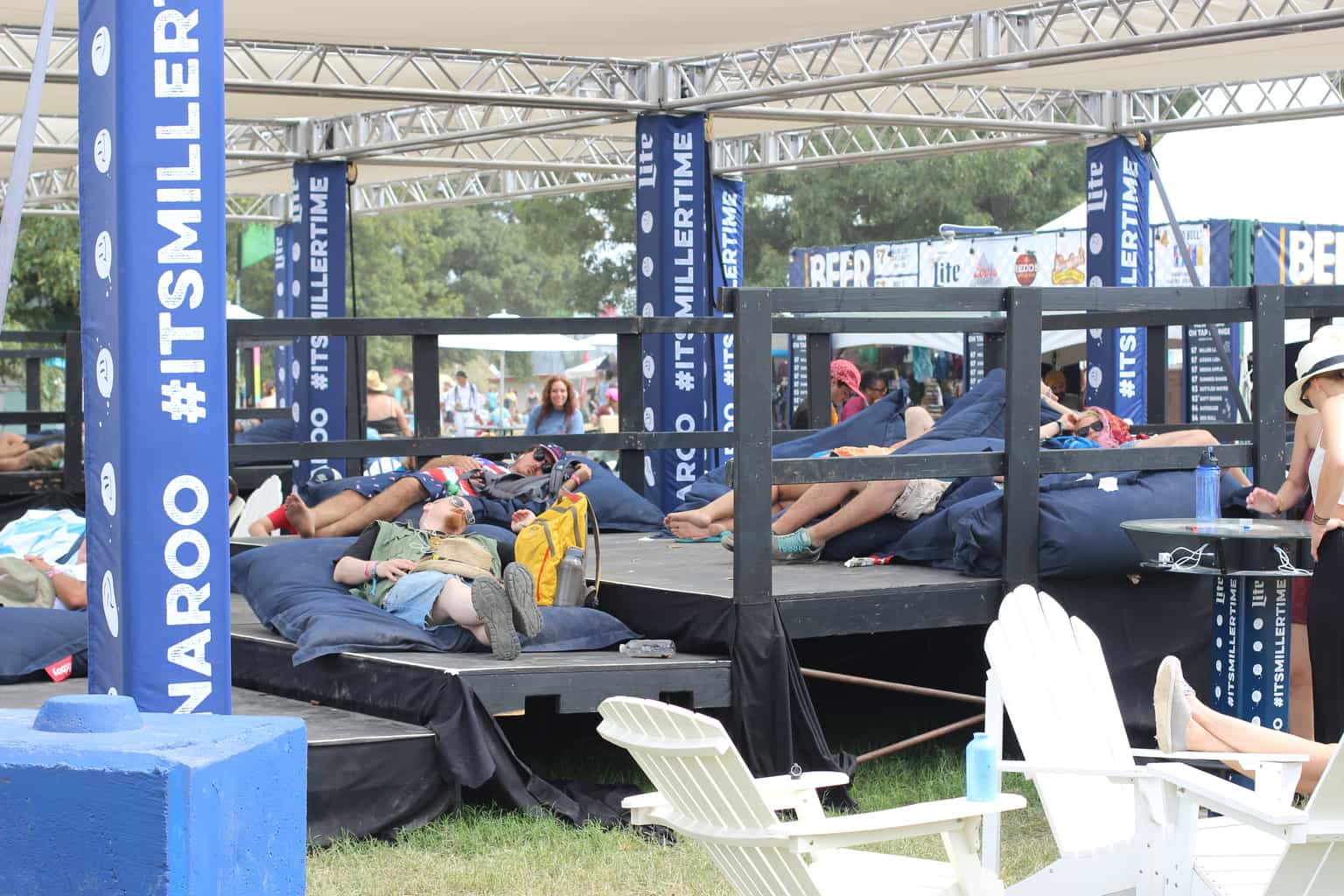 ---
What to Know After Bonnaroo
Missing 'The Farm'

You're going to miss Bonnaroo. You're going to really miss it right afterward and you're likely to talk about it until the next time you get to attend. It's just one of those experiences you don't know until you go kind of thing. I'm sure many music festivals are similar but to me, Bonnaroo will always hold a special place in my heart.

Relax + Rejuvenate

You're going to be exhausted. Add in a couple days off afterward to recover.

Take Note

While it's still fresh on your mind, take note of what things you want to remember for next year – what items were you kicking yourself for not bringing? What was a waste of space and money? It's never too early to start planning for your next Roo! Check out our best tips + tricks to surviving Bonnaroo.
↓↓↓ PIN FOR FUTURE USE ↓↓↓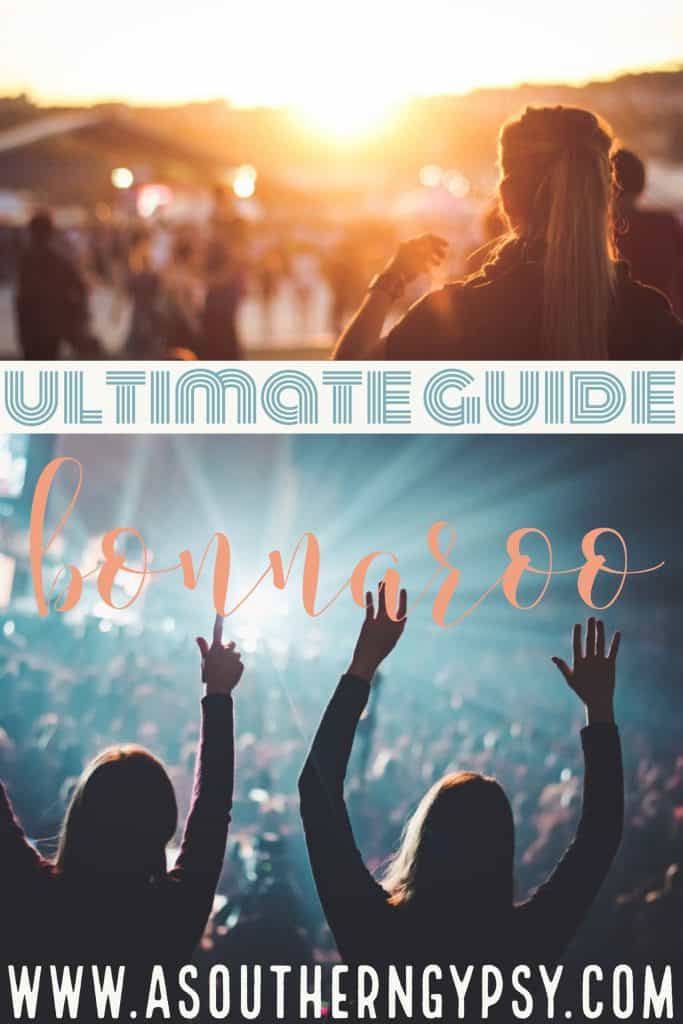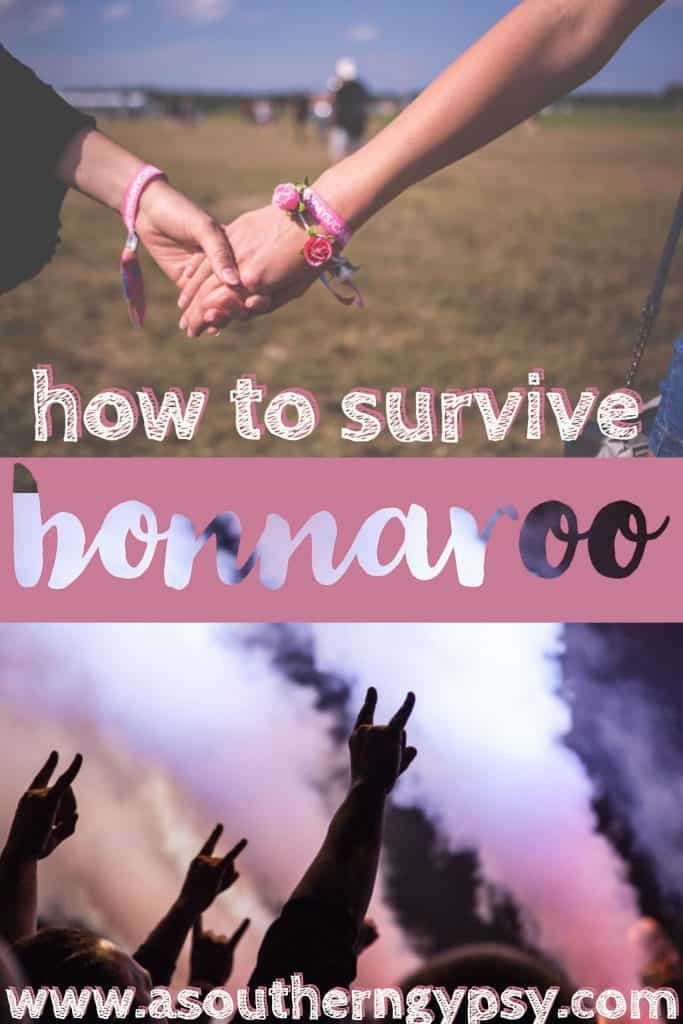 Latest posts by Ashley Hubbard
(see all)