This post may contain affiliate links, meaning if you book or buy something through one of these links, I may earn a small commission (at no extra cost to you!). Please see my disclosure.
If someone said my travels would take me to a small town in Northwest Arkansas sleeping next to lions and tigers, I would have probably just rolled my eyes. That's just what happened though and it will forever be something I remember. While I much prefer to see animals in the wild and the day I finally get to go on a safari will surely top this experience, visiting Turpentine Creek Wildlife Refuge in Eureka Springs was definitely the next best thing.
Like many children, I grew up visiting zoos. I've always loved animals and I just wanted to see all the animals. I still visited zoos up until two years ago because what easier way to see such exotic species, right? I've since researched and determined that I will no longer support zoos and until I write my own, here's a great article on why vegans don't support zoos.
That being said, I do fully support true sanctuaries. It can be hard to determine which sanctuaries are worthy of support. When I found out I had a chance to visit Turpentine Creek Wildlife Refuge, I was skeptical at first. Any time wild animals are held in captivity, I'm naturally skeptical. I did tons of reading, research, checking out reviews and so on. I decided I had a good feeling overall but I was going to have to visit to get my absolute answer.
Verdict? Turpentine Creek is an amazing sanctuary worthy of all the support!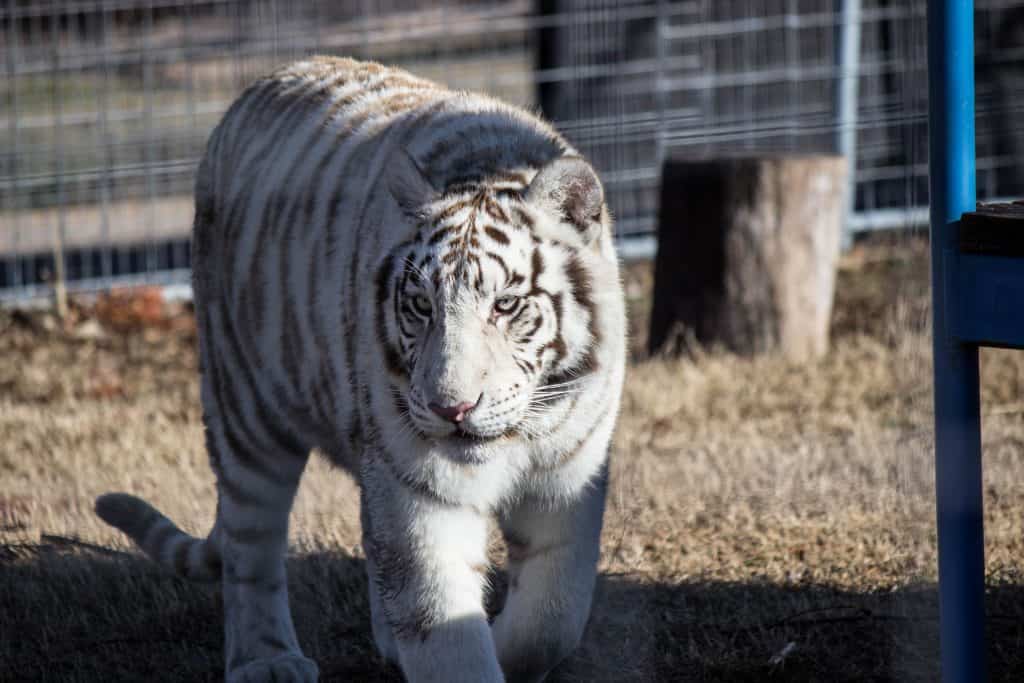 On my recent 48 Hours in Northwest Arkansas (sounds like a crime series episode), I was lucky enough to not only visit Turpentine Creek but actually stay there as well! They have on-site lodging of different varieties and you can wake up to the sounds of big cats and then make a short walk over to actually see them.
---
What is Turpentine Creek Wildlife Refuge?
Turpentine Creek all began in 1978 when the Jackson family rescued a rapidly growing lion cub that was the product of exotic pet private ownership. In 1982, they rescued another lion. What started relatively slow (although two lions is still no easy task), really amped up in 1991, when 42 big cats showed up crammed in three cattle trailers. The women who brought them was on the run as a notorious black market dealer and breeder. It didn't take long for word to spread and the calls to start coming in for more rescues. Turpentine Creek Wildlife Refuge was officially founded and created in 1992 and received verified status from the Global Federation of Animal Sanctuaries (GFAS) in 2015.
The mission of Turpentine Creek Wildlife Refuge is to provide lifetime sanctuary for the survivors of the exotic pet trade. They provide refuge to abandoned, abused, and neglected big cats with an emphasis on lions, tigers, leopards, and cougars.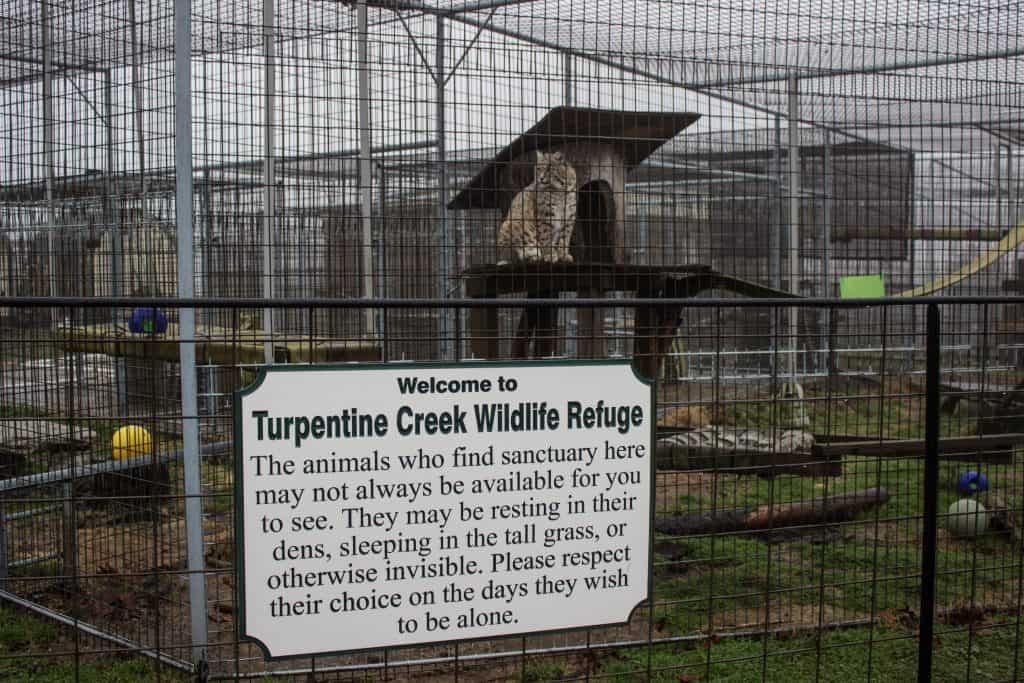 [clickToTweet tweet="Check out @turpentinecreek – an amazing big cat sanctuary in Arkansas determined to stop the exotic pet industry! #TCWR #EmptytheCages #Arkansas" quote="Let others know about Turpentine Creek and their important mission!"]
---
Where do the animals come from?
Turpentine Creek Wildlife Refuge rescues their animals from all over the country with one of their biggest rescues being in Colorado where they rescued and rehomed 115 animals – 32 of which came to Turpentine Creek and the rest were rehomed to other reputable sanctuaries all over the country.
Unfortunately, there are more tigers in captivity than there are in the wild today. In fact, there are more tigers owned by private owners just in the state of Texas than there are in the wild. There is absolutely no reason for someone to own an exotic animal. It's pointless and dangerous. Many of the animals at Turpentine Creek are there as a result of private ownership, pseudo-sanctuaries, roadside attractions and inbreeding.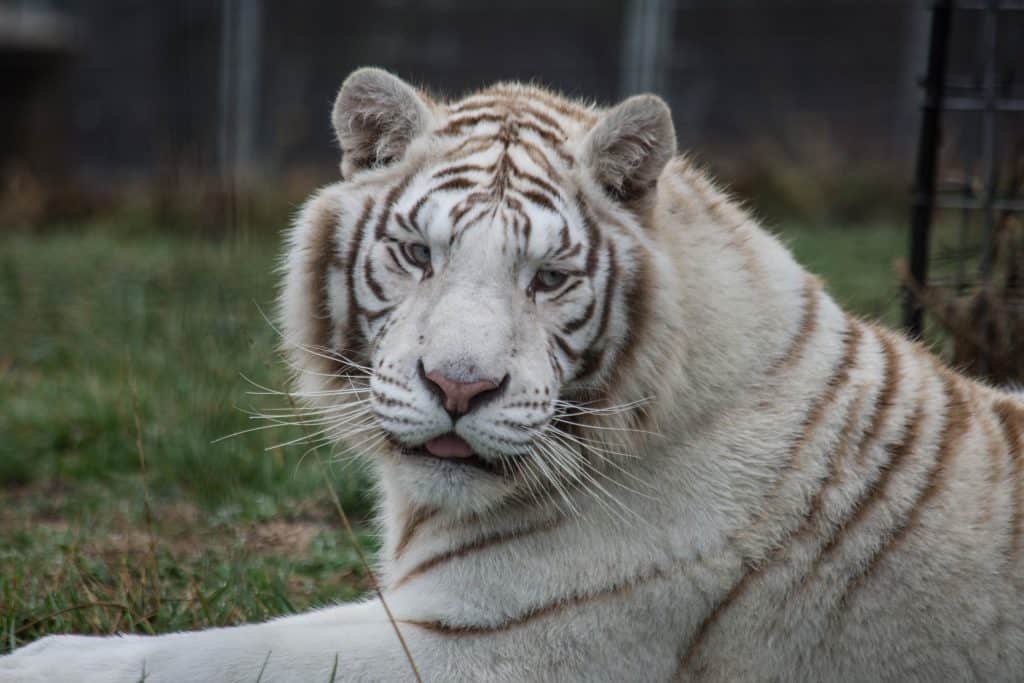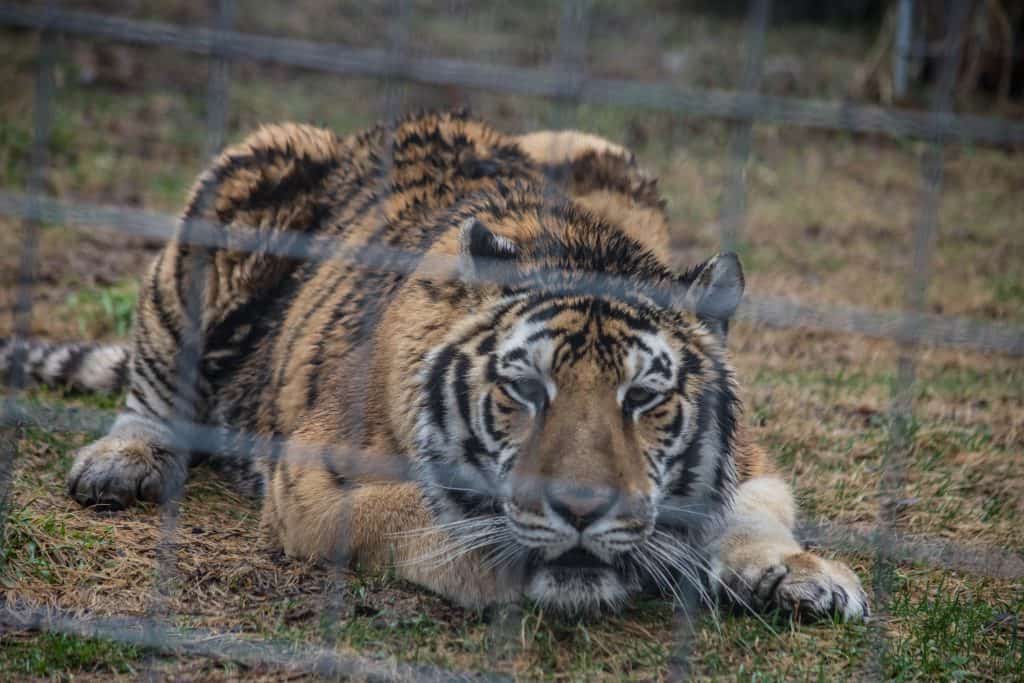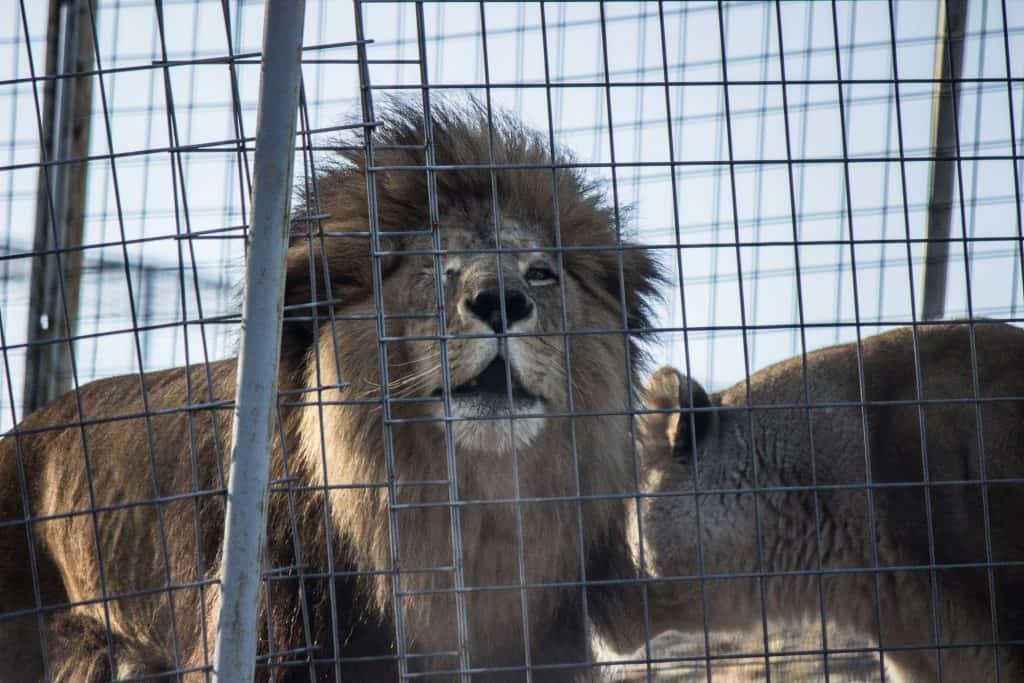 ---
What can you do to help big cats or other wild animals?
I plan on doing a very large post about the truth behind the exotic pet industry but for now, here are a few ways you can help wild animals and take down this ridiculous and unnecessary industry:
Do not participate in cub petting, go to facilities that allow cub petting and spread the word! Here's a great article on the truth behind cub petting!
Do not attend circuses or magic shows that include animals.
Do not go to facilities that allow selfies with wild animals. The most common one would be the tigers in Thailand. It was finally shut down but I believe has reopened under another name.
Do not purchase an exotic animal as a pet.
Research, research, research! Always check out every location you go to before you go. It may seem like a good option on the surface, but dig deep. Even I sometimes still get fooled because these pseudo-sanctuaries do a great job at making it look like they are doing great things. The above points are all immediate red flags. Other red flags: selling, purchasing, breeding, trading, and public interaction with animals.
My inbox is always open if you have a question about whether a particular place is okay to visit or not.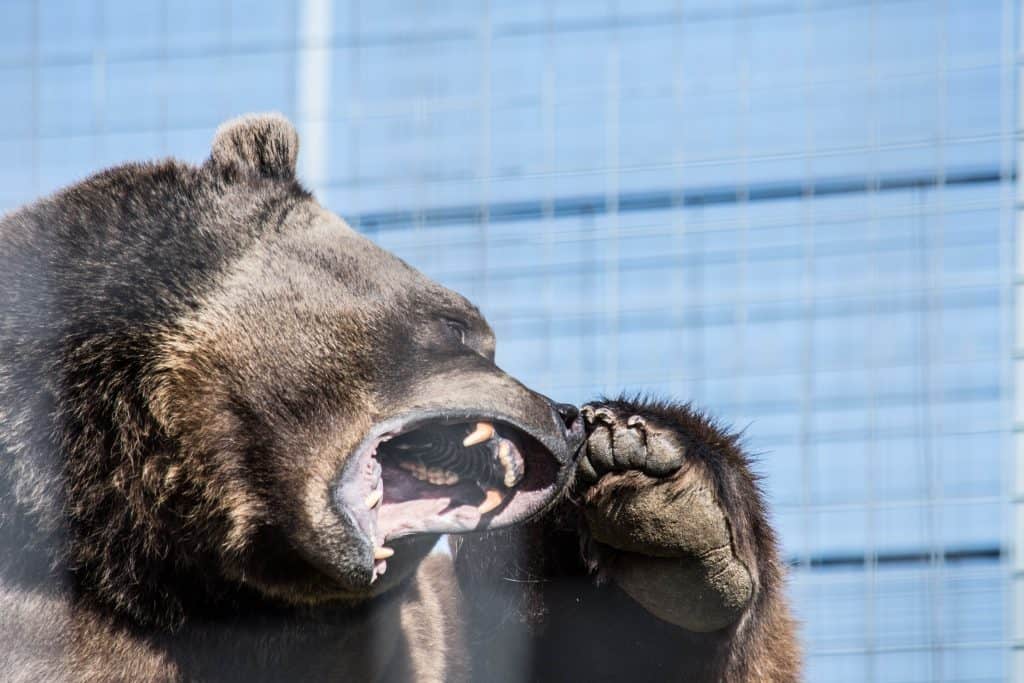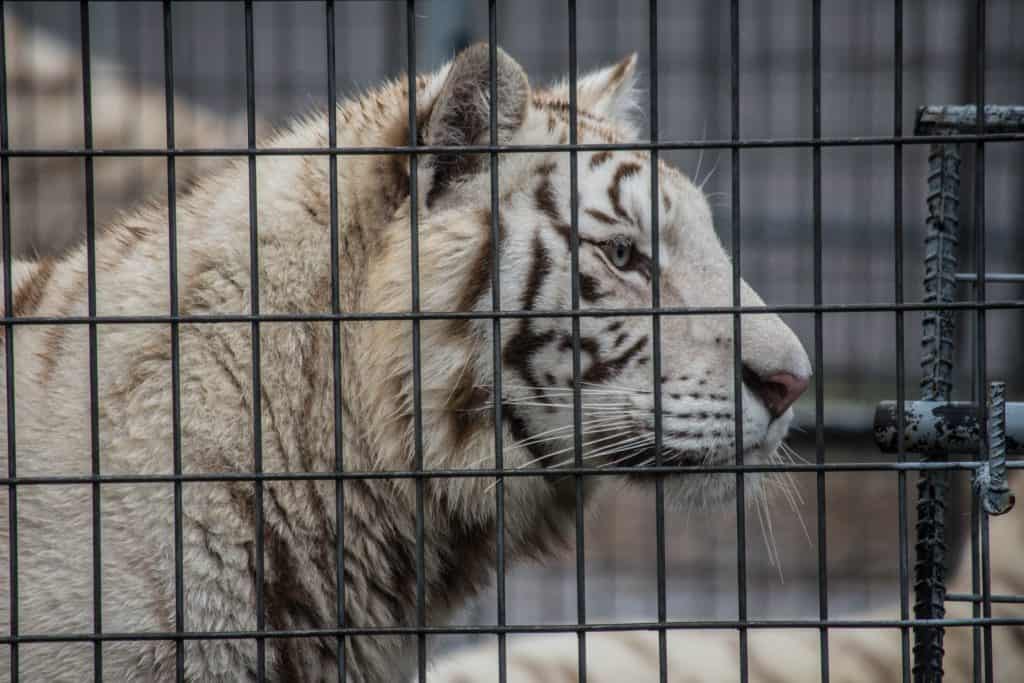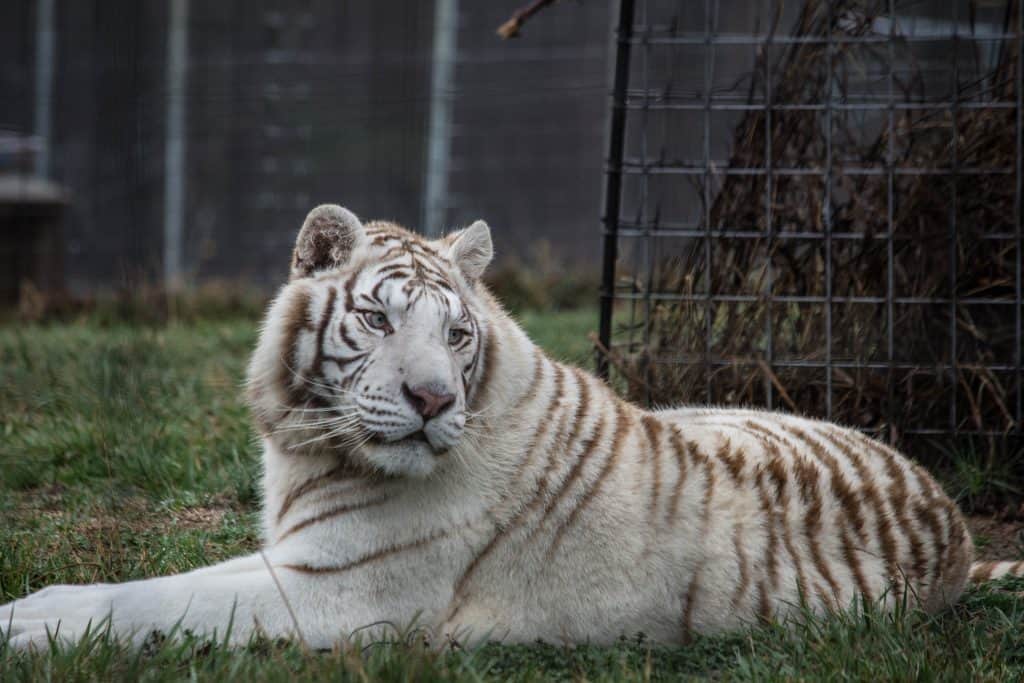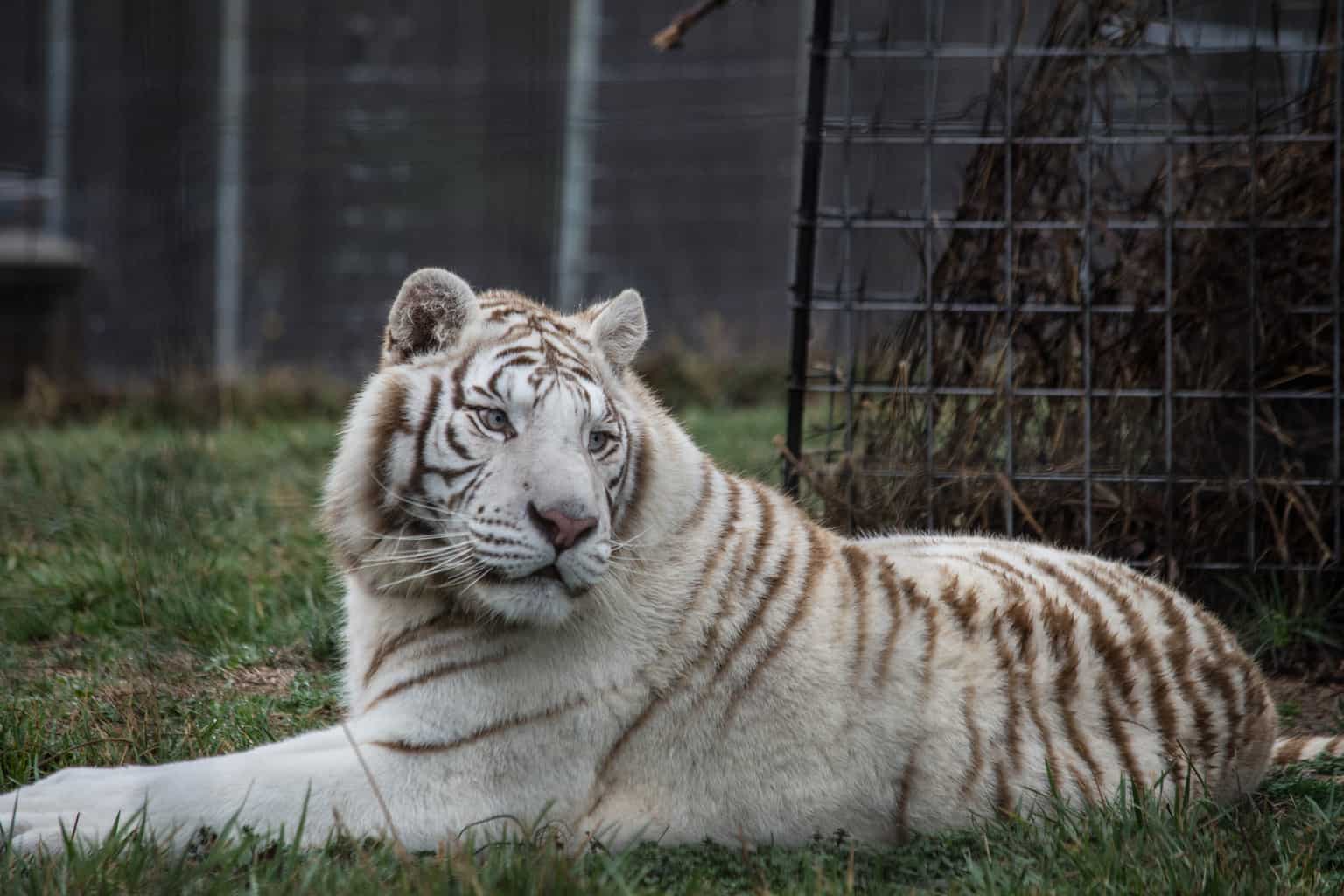 ---
How to Visit Turpentine Creek Wildlife Refuge
Dates & Hours

Turpentine Creek is open every day of the year except Christmas. The self-guided area is open from 9-6 in the summer hours and 9-5 in the winter hours. Guided tours run from 10-4 in the summer and 10-3 in the winter. You can catch the tours every hour, on the hour.

Costs

Adults – $20
13-19 – $15
4-12 – $10
65+ – $10
Veterans – $10

Purchase tickets tickets on Turpentine Creek website.
---
Staying at Turpentine Creek Wildlife Refuge
There are many ways to expand your visit at Turpentine Creek Wildlife Refuge. If you're interested in staying on-site, they have so many great accommodation choices.
Safari Lodges (Adults Only)
Suites
Treehouse
Safari Tents
RV & tent spaces
They are all relatively close to the animals and you should be able to hear the cats no matter your choice, but the closest option are the suites. The suites literally butt up against one of the tiger enclosures (Montana and Poncho) so you can hear the tigers chuffing at night. I think next time I visit, I want to either check out the suites or the treehouse.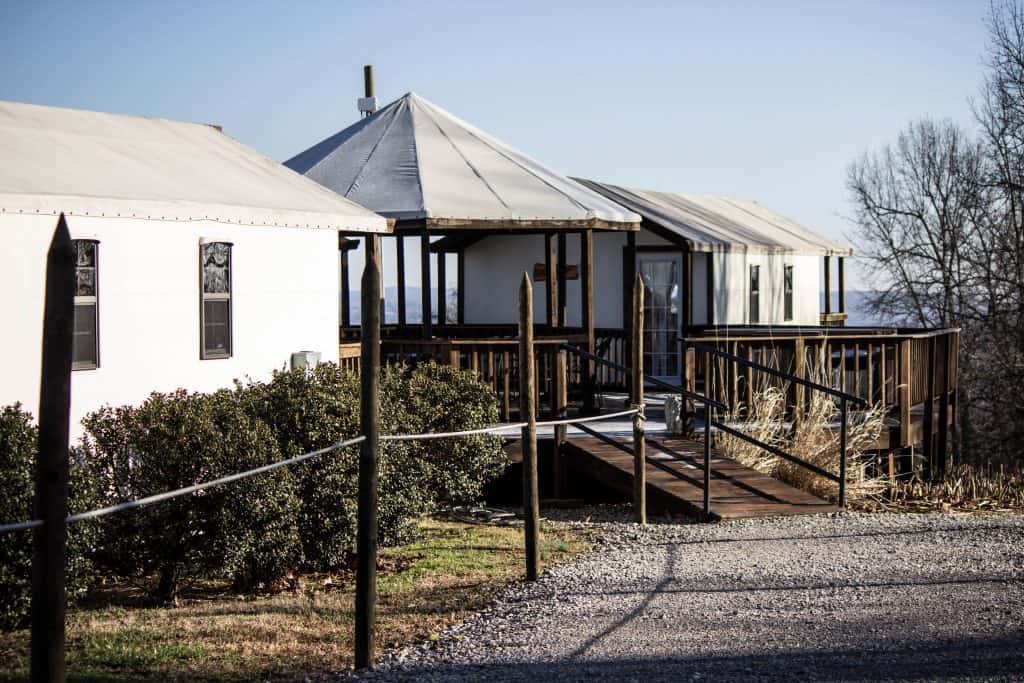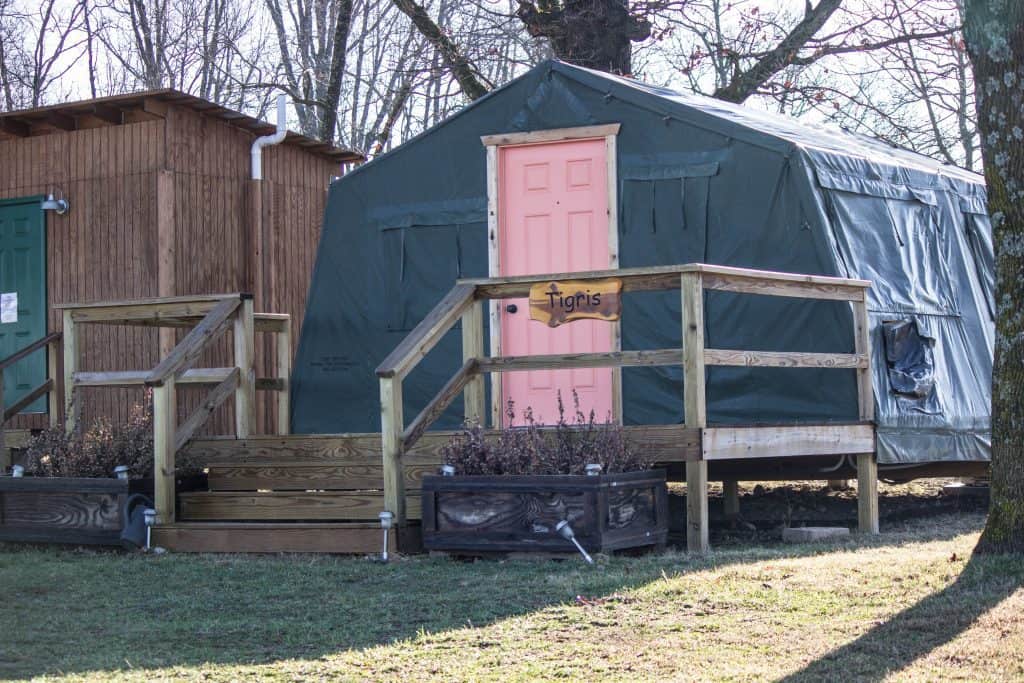 ---
Have you ever been to an animal sanctuary?? Tell me about it in the comments below ↓↓↓
Looking for a place to stay in Eureka Springs? Check out reviews here and book here.
Want to purchase tickets to Turpentine Creek? Here ya go!
What else have I written?You can find more animal sanctuary posts here and more Arkansas posts here.
Like this post? Have Questions?Hit me up on Facebook | Twitter | Instagram | Pinterest | Email
↓↓↓ PIN IT ↓↓↓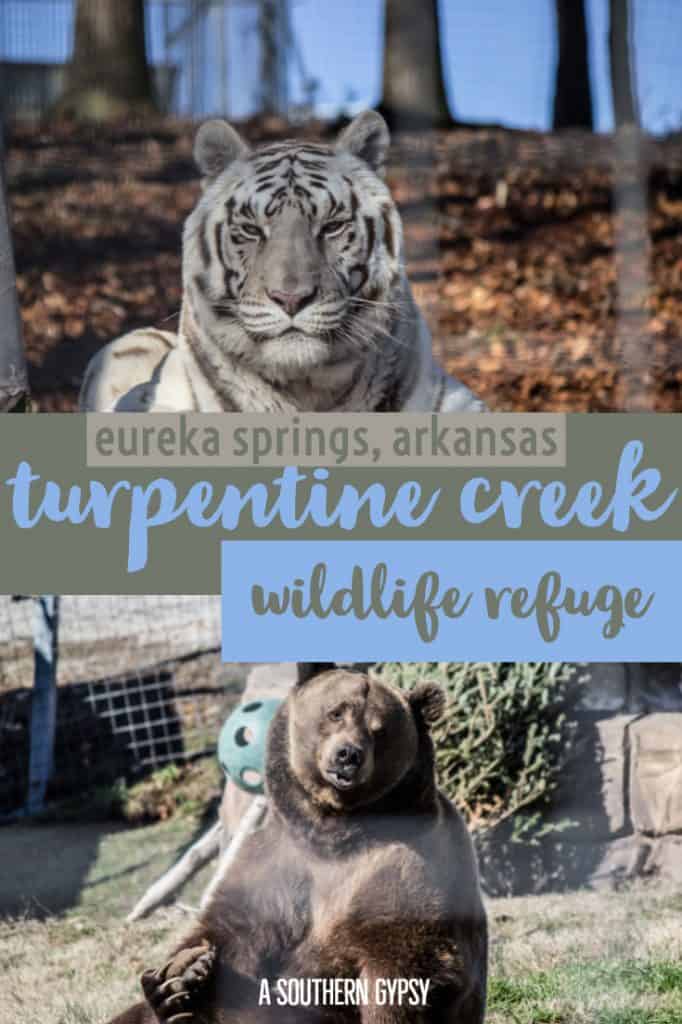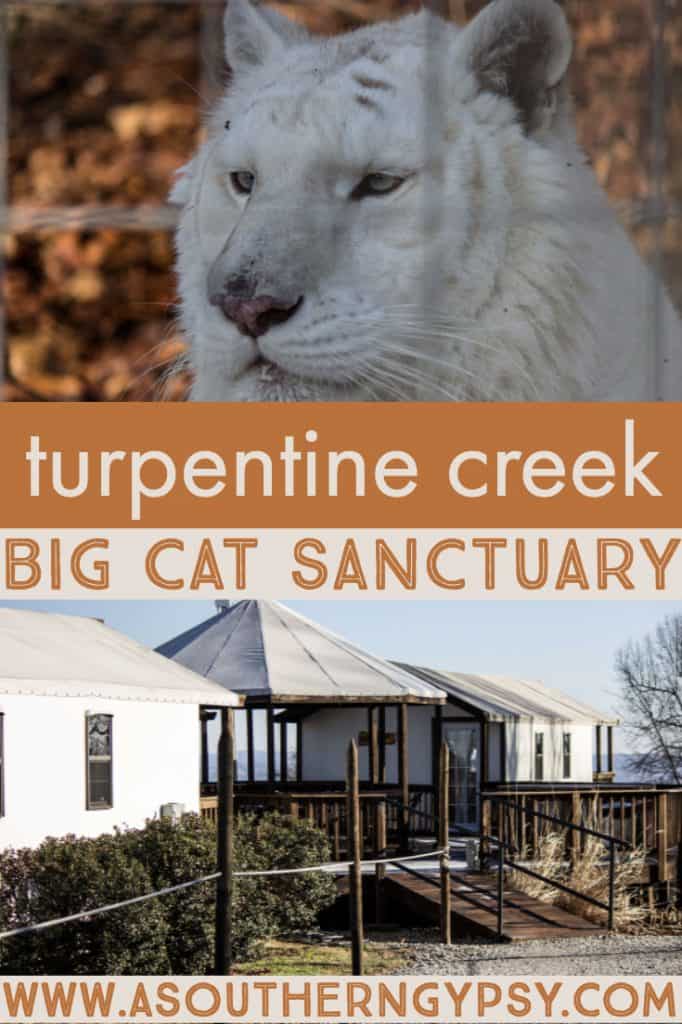 Thank you to Arkansas and Turpentine Creek for hosting me on my stay. As always, all opinions are my own and I will never promote something I don't personally use and believe in, regardless of who foots the bill.
Also, some of the above are affiliate links and I will earn a very small percentage of the sale if you purchase through them at no extra cost to you. Thanks for supporting A Southern Gypsy!
Latest posts by Ashley Hubbard
(see all)