This post may contain affiliate links, meaning if you book or buy something through one of these links, I may earn a small commission (at no extra cost to you!). Please see my disclosure.
You've decided to hike the Inca Trail to Machu Picchu, you're now probably wondering how to pack for it. This Inca Trail packing list will hopefully put your mind at ease on how to prepare for both warm days and chilly nights, sunshine and rain, and any other scenario that may come up along the way.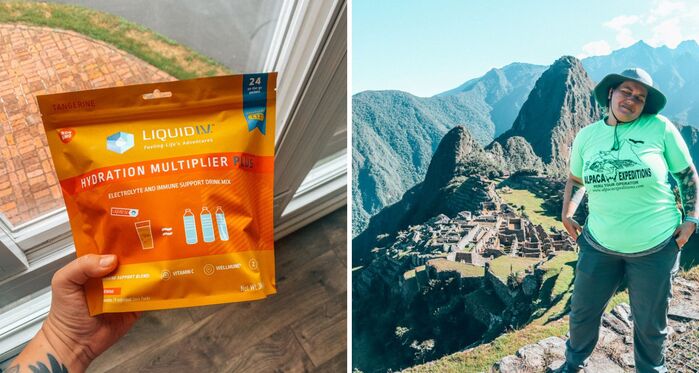 Having just completed my own 4-day/3-night classic Inca Trail hike, I have some thoughts. My packing list was good, but it wasn't perfect. So, as soon as I got home, I made some notes to myself on what I would have done differently.
After all, it can be difficult to pack both light and thoroughly. But, it is doable!
Inca Trail Packing List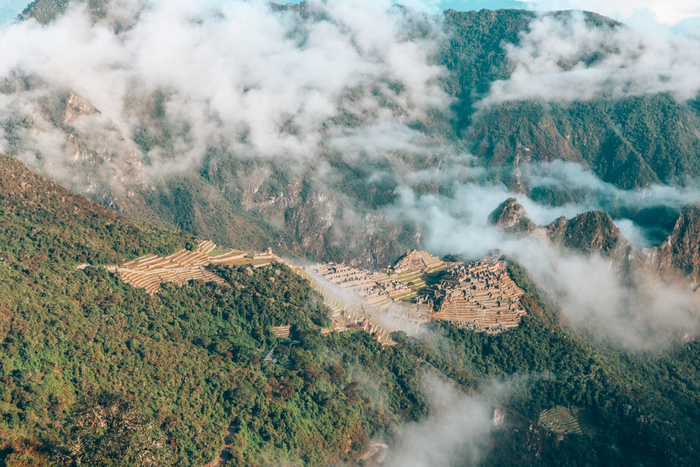 First things first, let's talk about your bag and the logistics of packing for the Inca Trail. Because there are rules.
Don't worry if you're doing other traveling while you're in Peru. You can easily store all your non-trek luggage in a secure space at your hotel or at your tour company's office in Cusco.
Everything for the hike itself will then be separated into two bags before you begin your hike:
Daypack – the bag you will personally carry each and every day on the trail
Duffle – this bag will be supplied by your tour company, and the porters will carry it. While each company may be different, Alpaca Expeditions allows you to pack 6kgs (13lbs) in your duffle bag. This includes your sleeping bag (which you may bring or rent from Alpaca).
Your duffle bag will be carried by the porters starting in the morning, and you'll get it back in the evening at your tent, so it's important to keep anything in your daypack you'll need throughout the day.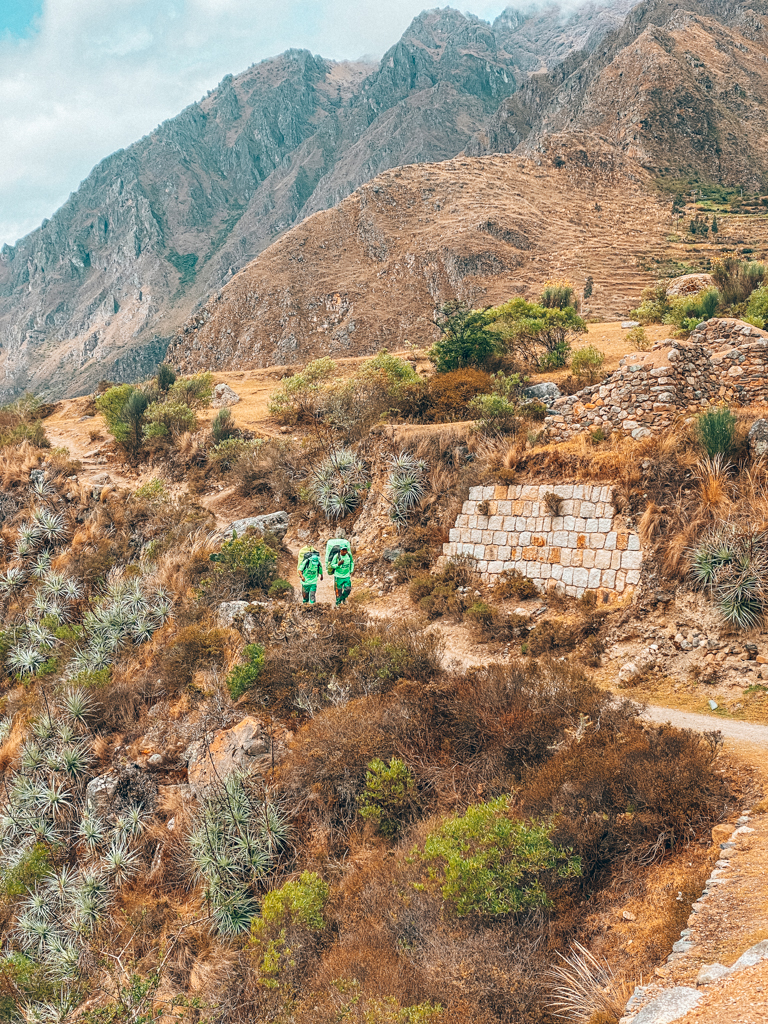 Required Items for Inca Trail
Your Passport – You absolutely can NOT enter the Inca Trail without your passport. It gets checked and verified at the starting point, Km 82. You'll also be required to have your passport to enter Machu Picchu.
Photocopies are not accepted. Your passport also has to be the same one you used to book the Inca Trail tour.
Face Mask – A mask is NOT required on the actual trail, but masks are still very much required in most indoor places in Peru (as of June 2022).
Not Required but Highly Recommended Items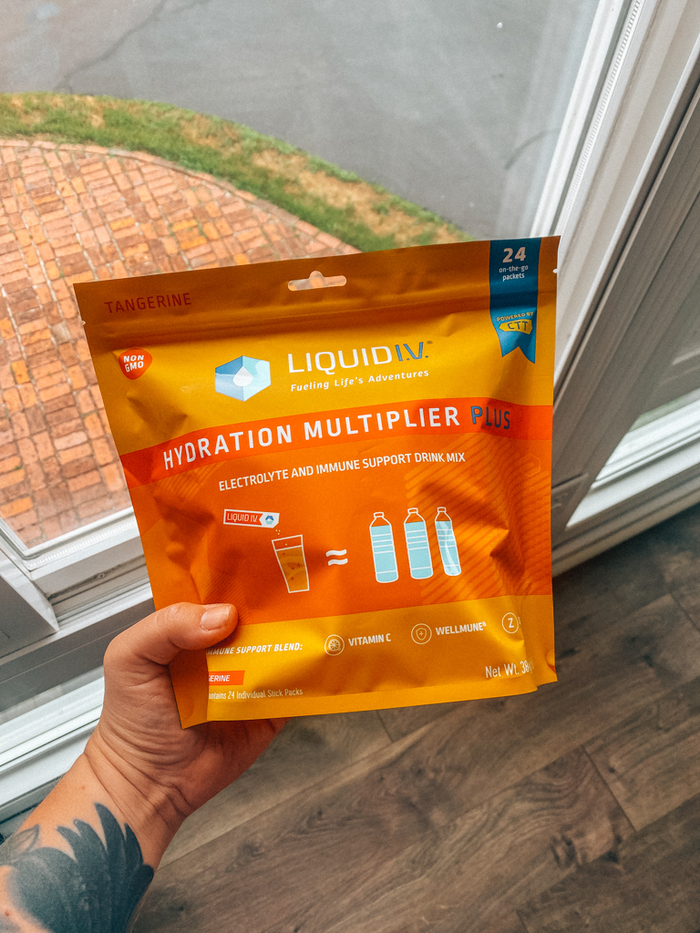 Clothing & Accessories
Likely the bulkiest and most complicated part of your Inca Trail packing list. You don't want to be too cold or too wet during your four days.
The dry season is April-October and the wet season is November-March (the trail is closed all of February). But, don't let that fool you. It can and it will still rain in the dry season.
Anything you can get that is quick-dry/moisture-wicking, do it. If you can wear the same thing more than once or twice, you're going to save so much room and weight.
I would recommend the following: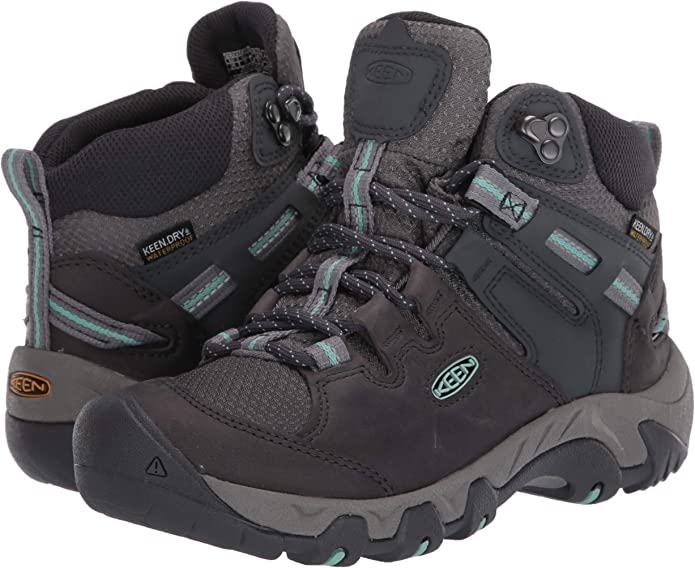 I highly recommend high-quality, waterproof hiking boots with ankle support. And 100%, break them in before the trek.
Non-Clothing Trekking Items
Hygiene Items
Here is my general zero waste hygiene packing list.
Electronics
There is absolutely zero electricity on the trail, so what you bring will depend on you. If you want to take a lot of photos and videos, make sure to either have extra batteries and/or a portable charger.
Latest posts by Ashley Hubbard
(see all)