This post may contain affiliate links, meaning if you book or buy something through one of these links, I may earn a small commission (at no extra cost to you!). Please see my disclosure.
Single use plastic stinks so why not use a zero waste deodorant that not only eliminates plastic but also keeps you smelling fresh?
Whether you prefer a traditional deodorant stick or you like deodorant creams, all of these options are vegan, cruelty-free, and ethically sourced.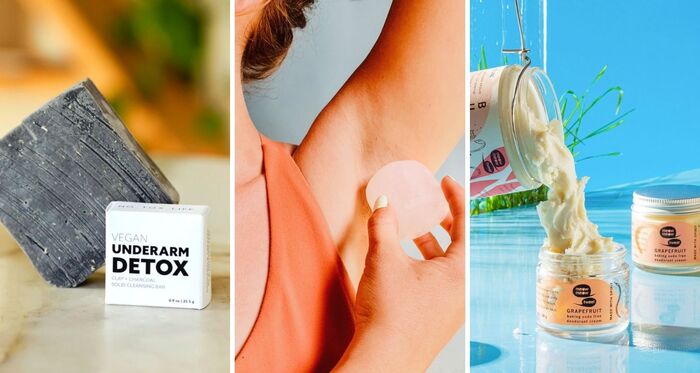 Zero Waste Deodorant Options
1. Each & Every
Each & Every is an aluminum free deodorant that is well suited for sensitive skin. Using essential oils, there are several scents to choose from.
Vegan & Cruelty-Free √
Recyclable Plant-Based Packaging √
EWG Verified √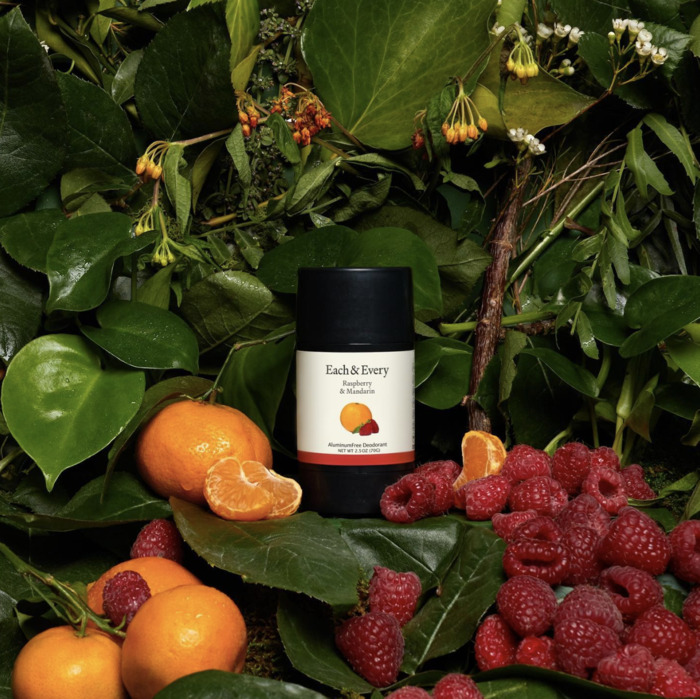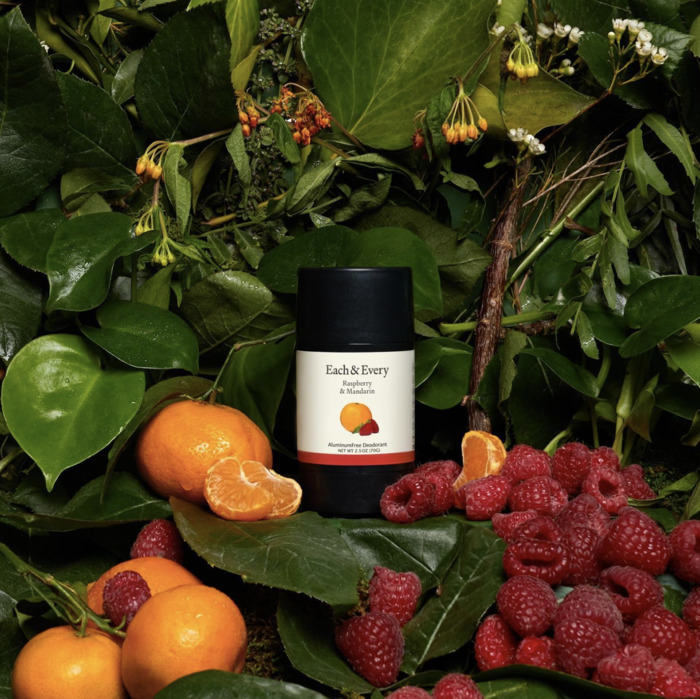 2. Bai Li
Bai-Li deodorant is free of baking soda and made with organic ingredients. It works great for all skin types, including sensitive skin.
This deodorant is made in small batches and packaged in a 100% compostable tube.
Vegan & Cruelty-Free √
Certified Organic √
Baking Soda-Free √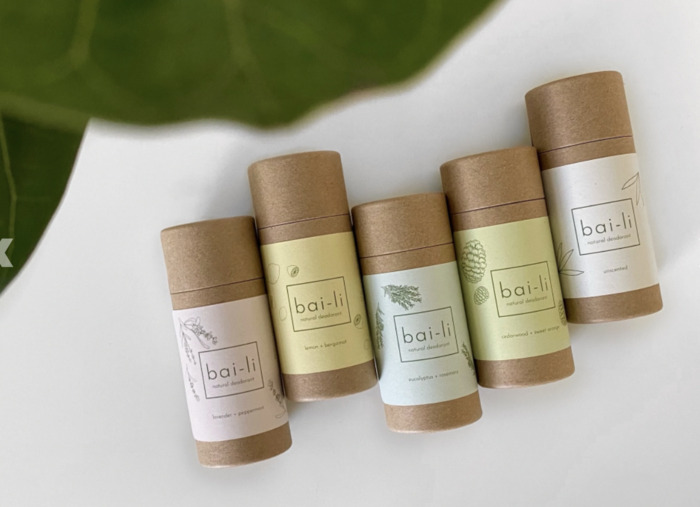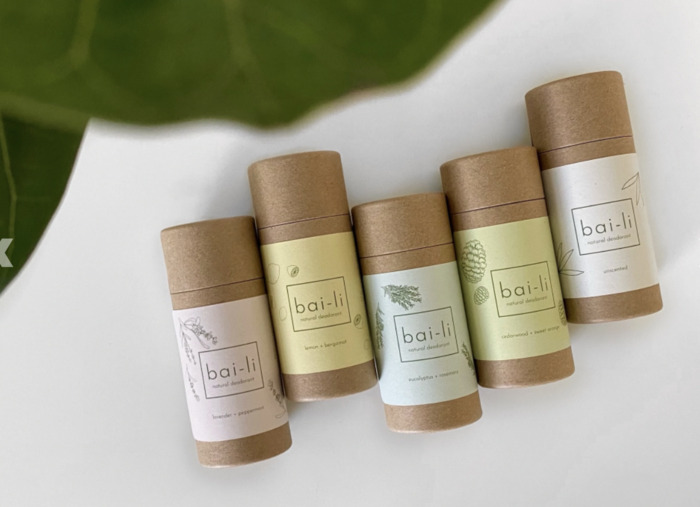 3. Ethique
Ethique not only makes shampoo bars but also makes plastic free deodorant. They have three options with one being unscented making it great for really sensitive skin.
Vegan & Cruelty-Free √
Palm Oil-Free √
Plastic-Free √
Compostable Packaging √
Carbon Neutral √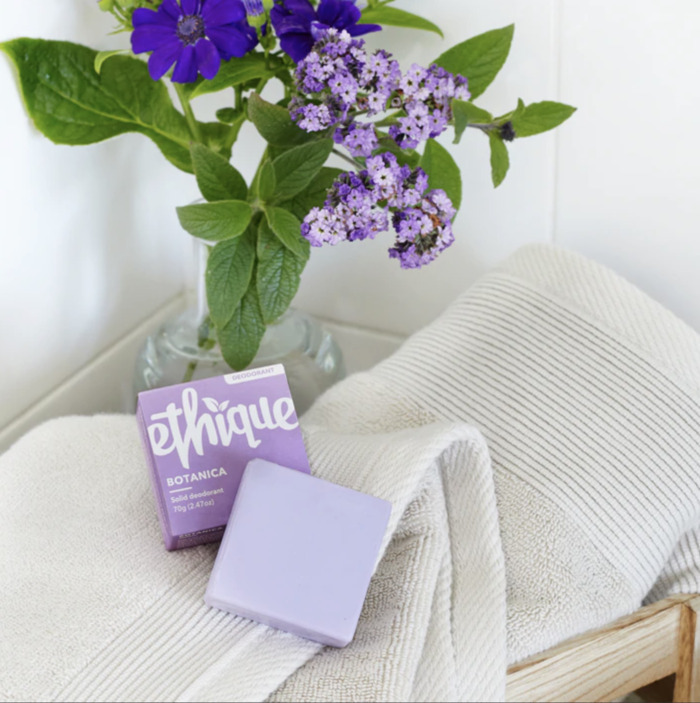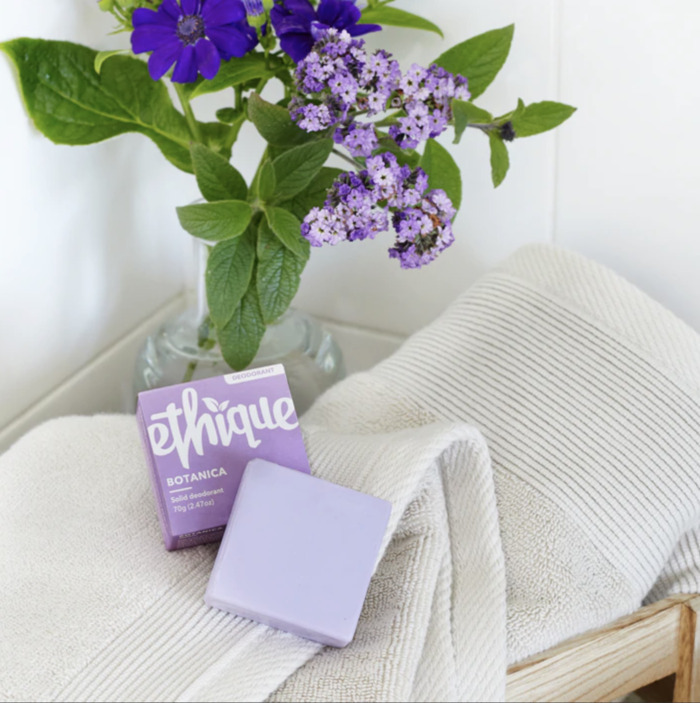 4. Meow Meow Tweet
Meow Meow Tweet is baking soda and aluminum free and is made with certified organic and fair-trade ingredients.
This deodorant contains arrowroot powder which neutralizes odor. You can get this brand in a traditional form which comes in compostable tubes or in glass jars.
Vegan & Cruelty-Free √
Palm Oil-Free √
Certified Plastic Negative Product √
Climate Neutral √
LGBTQ+ Owned √
Baking Soda Free Options √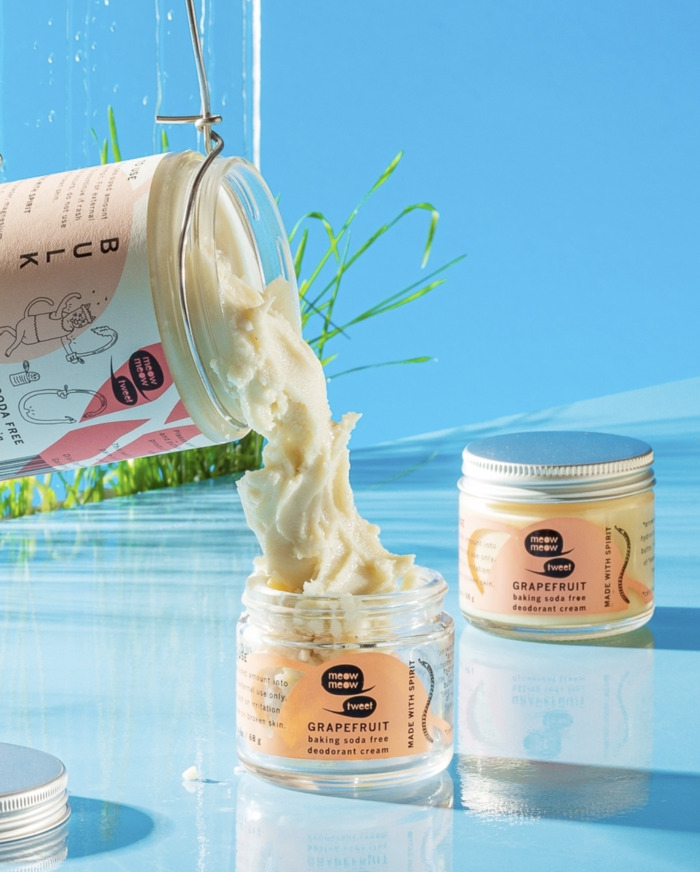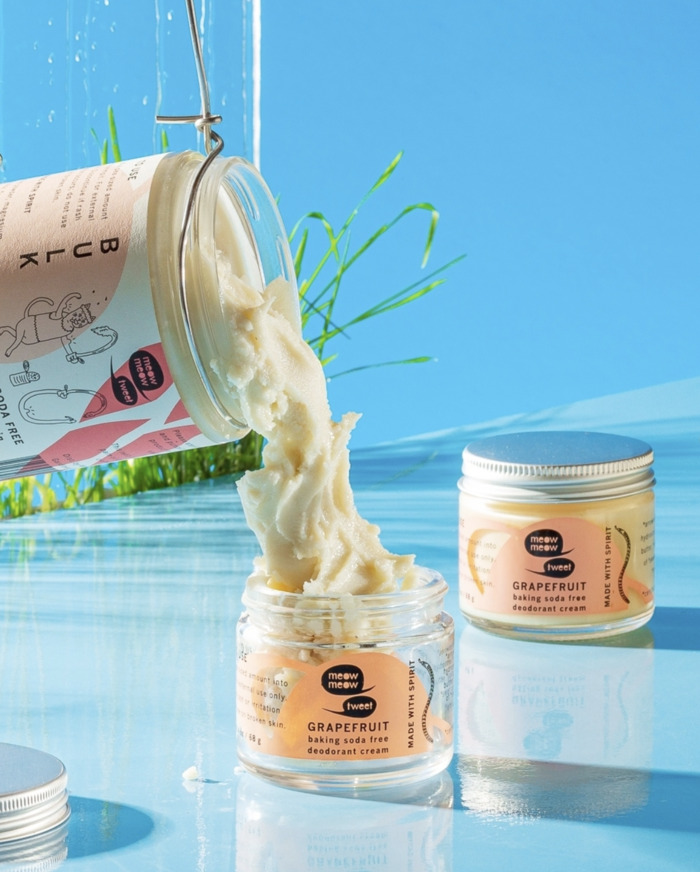 5. Wild
Wild is an aluminum free deodorant that comes in a reusable case. You can order plastic-free compostable refills and they also have a subscription service.
Vegan & Cruelty-Free √
Compostable Refills √
Reusable Aluminum Case √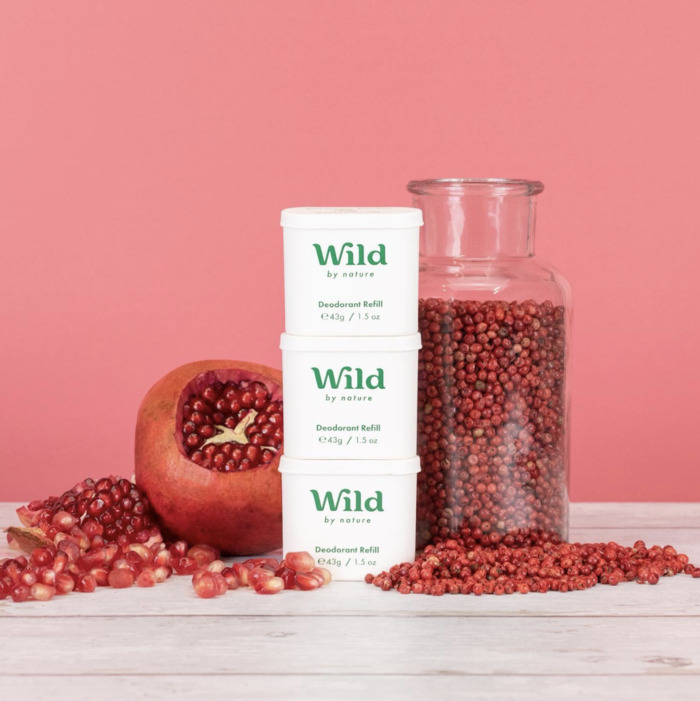 6. Alum Stone
Alum Stone is a salt crystal deodorant that comes package free and can last up to five years.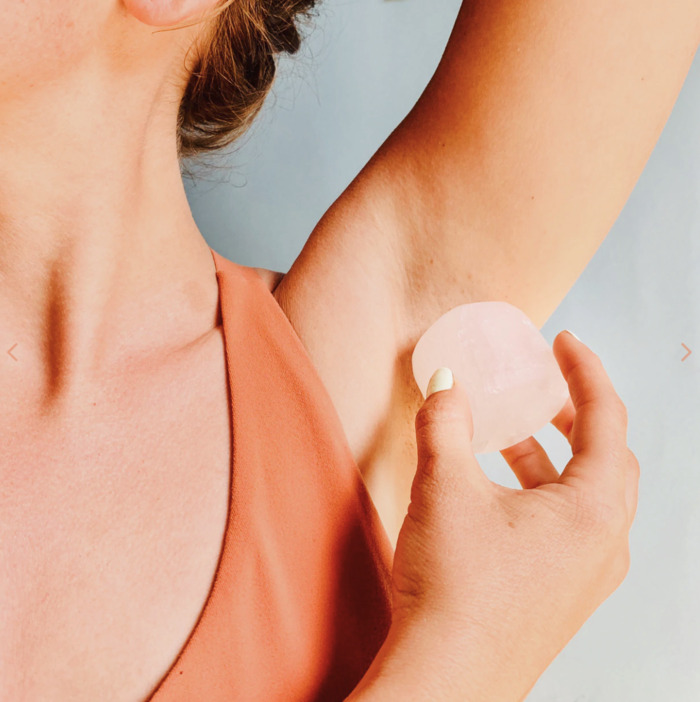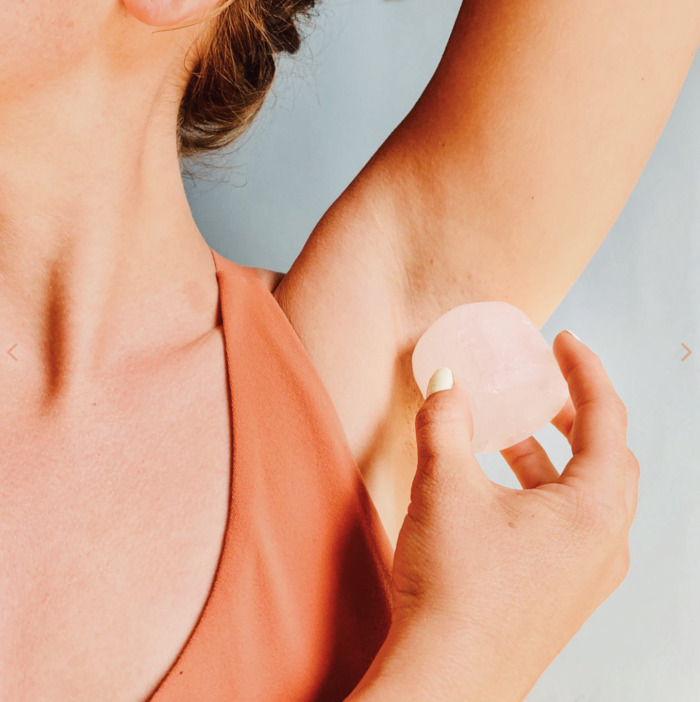 7. Booda Organics
Booda Butter cream deodorant is 100% certified organic using only food-grade ingredients. Everything is also non-GMO and fair-trade.
Their product is sold in a glass jar with a gold metal lid, both of which can be recycled or repurposed.
Vegan & Cruelty-Free √
Palm Oil-Free √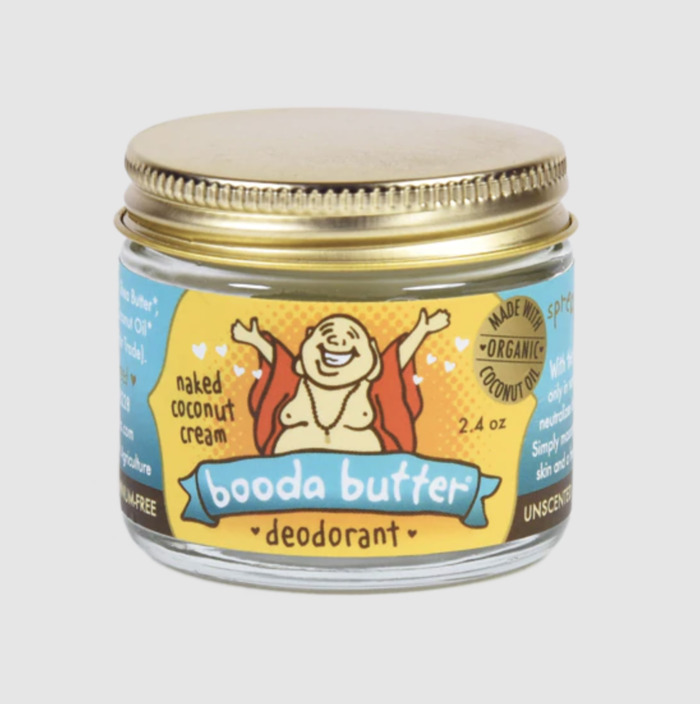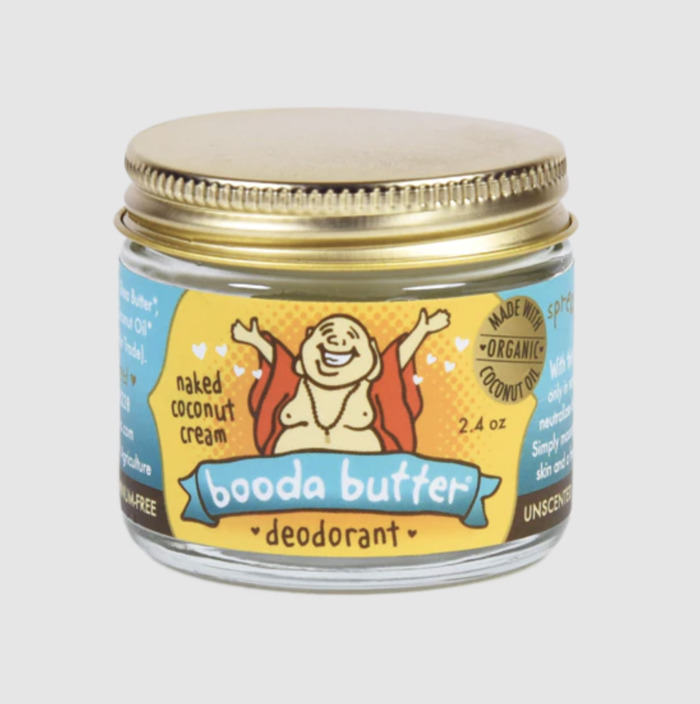 8. Lush
Lush is one of the best companies using zero waste packaging.
Vegan & Cruelty-Free √
Fragrance-Free Option √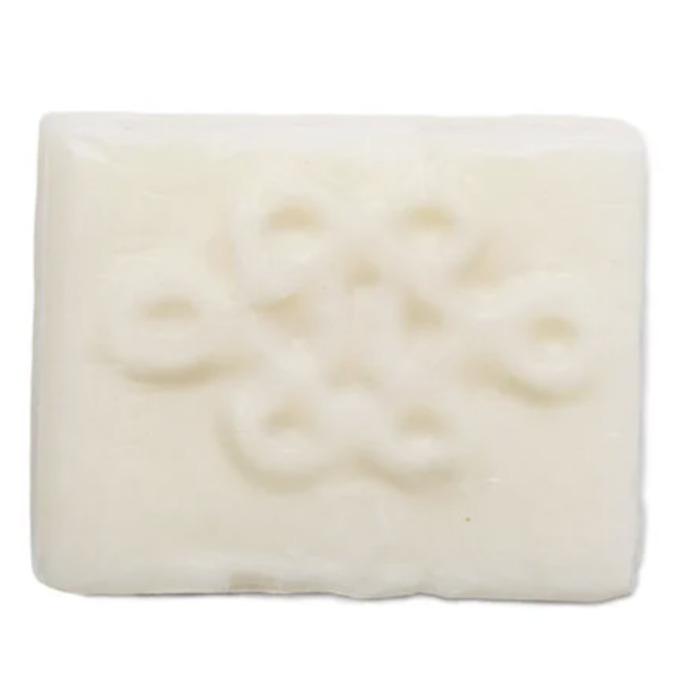 9. No Tox Life
No Tox Life uses charcoal and clay draw out pore-clogging aluminum while making you smell fresh.
Vegan & Cruelty-Free √
Palm-Oil Free √
Fragrance-Free √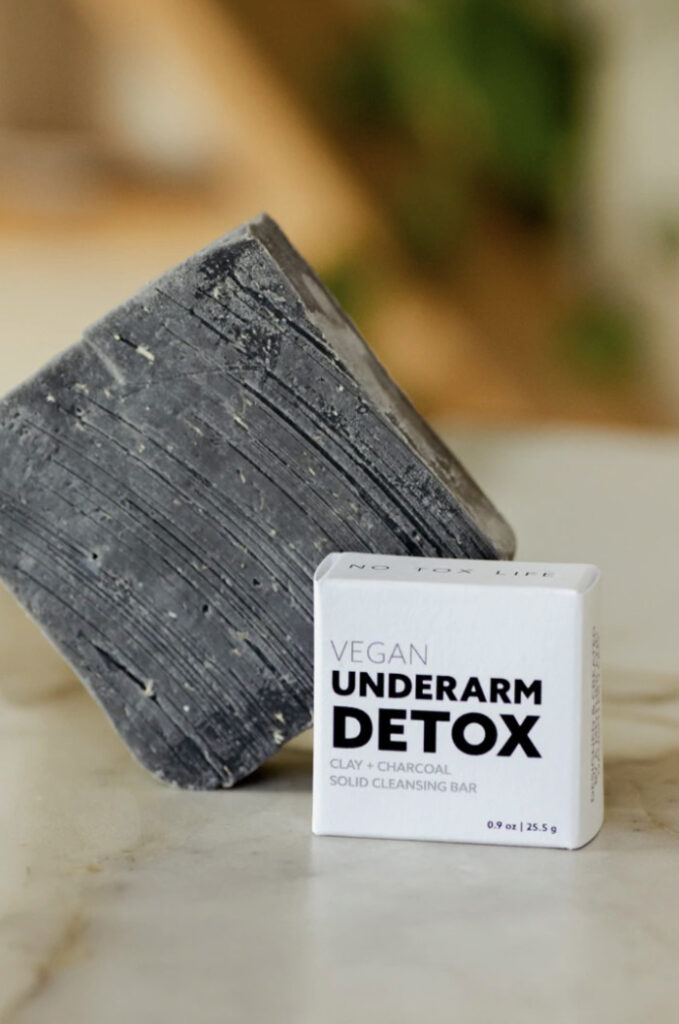 Zero Waste Deodorant Things to Know
Say no to aerosols. Aerosols aren't very easy to recycle as they have to be entirely empty, dry and clean, and the gases have a harmful impact on CO2 emissions.
Roll-ons. Plastic roll-ons are not easily recycled either. It generally is more expensive to recycle a roll-on than it is to make another.
Ditch certain ingredients. Parabens can possibly increase the risk of cancer and are being phased out of beauty products. Aluminum, which is found in antiperspirants, blocks sweat glands
Latest posts by Ashley Hubbard
(see all)