This post may contain affiliate links, meaning if you book or buy something through one of these links, I may earn a small commission (at no extra cost to you!). Please see my disclosure.
Located on the easternmost tip of the island, Fajardo Puerto Rico is a fantastic base to explore its picturesque beaches, numerous water sports, and nearby islands and cays.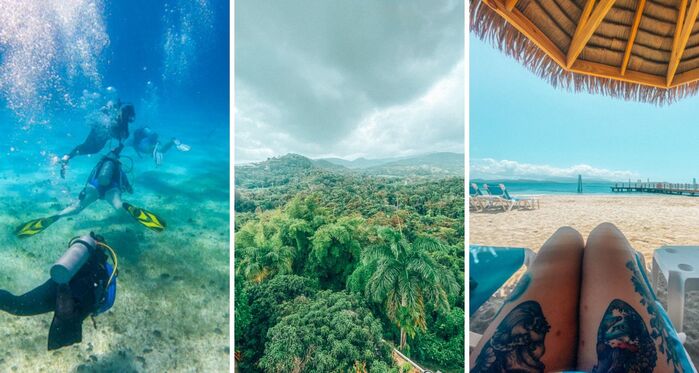 There are endless adventurous things to do in Fajardo Puerto Rico. The town is home to one of the three bioluminescent bays in Puerto Rico, fantastic scuba diving and snorkeling, pristine beaches, the only tropical rainforest in the United States, and the largest marina in the Caribbean.
Fajardo Puerto Rico Things To Do
Fajardo is located about 30 miles (or 50km) from San Juan and it takes roughly an hour to get there. It's a great location for solo female travelers, couples looking for a romantic vacation, families with kids, or a group of friends.
1. Kayak in Laguna Grande Bioluminescent Bay
Laguna Grande is one of the most places in Las Cabezas de San Juan Nature Reserve. But don't write it off – there's a very good reason why it's popular!
Kayak down a narrow and long mangrove canal that opens up into a large lake. You'll soon be dazzled by the bioluminescence that calls the waters home.
We took a tour with Pure Adventure Puerto Rico and really appreciated the way they stagger their tours so you (usually) get the bay to yourselves instead of with every other tour company.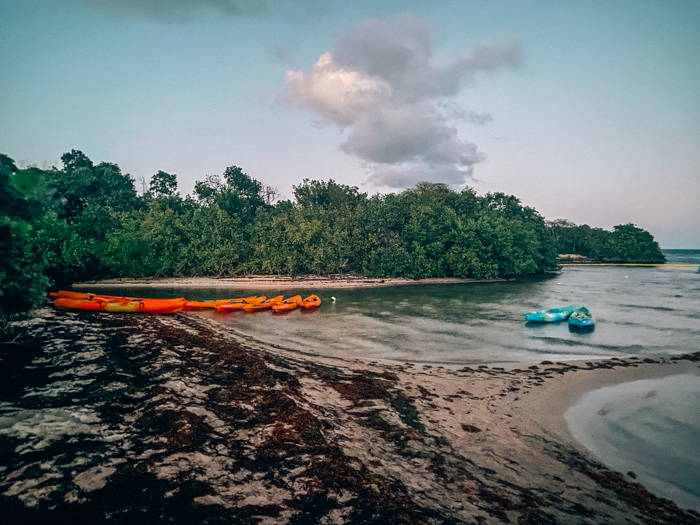 2. Scuba Dive in Stunning Blue Waters
If you're a diver, you simply can't go to Puerto Rico without diving. I went on a two-tank dive with Simpatico Charters and it was one of the best moments of the entire trip.
They also offer snorkeling tours and the chance to get PADI certified to dive.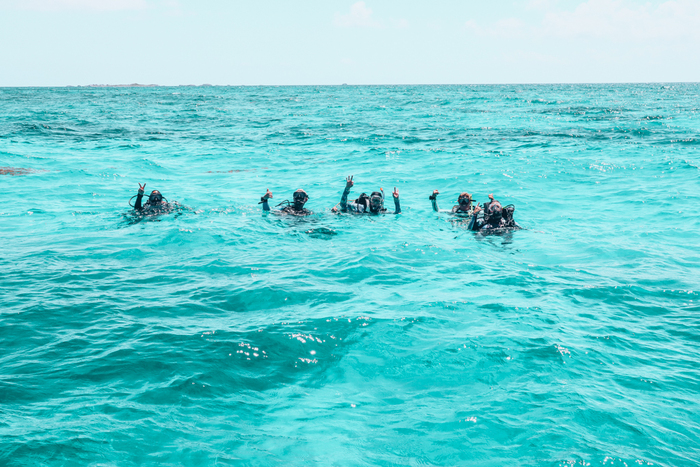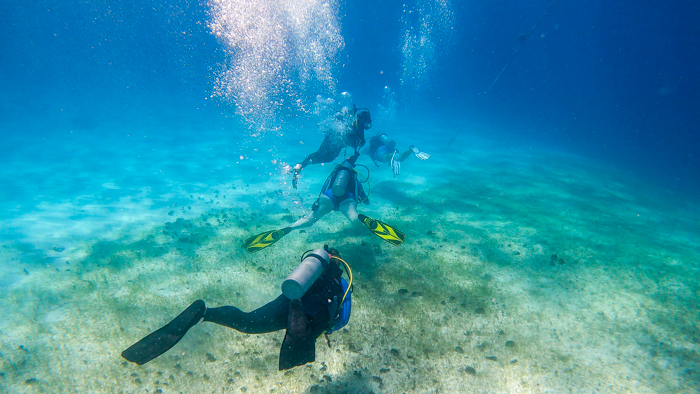 3. Zip-Line in El Yunque National Rainforest
El Yunque National Rainforest is the only tropical rainforest on US soil and includes over 28,000 acres of beautiful fun. There are waterfalls, scenic trails, and adventurous activities to do here.
One of the most popular things to do in El Yunque? Ziplining! At Rainforest Zipline Park, you'll get to enjoy a course of eight zip lines, all varying in distance and speed. The longest is over 2300 feet long!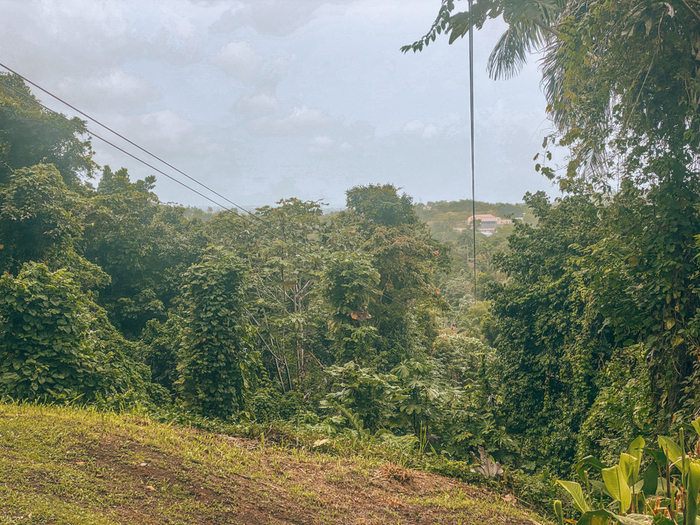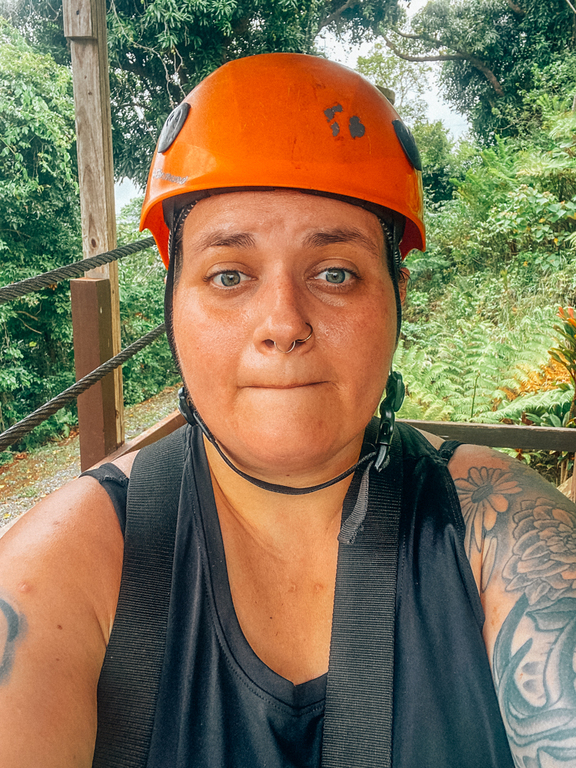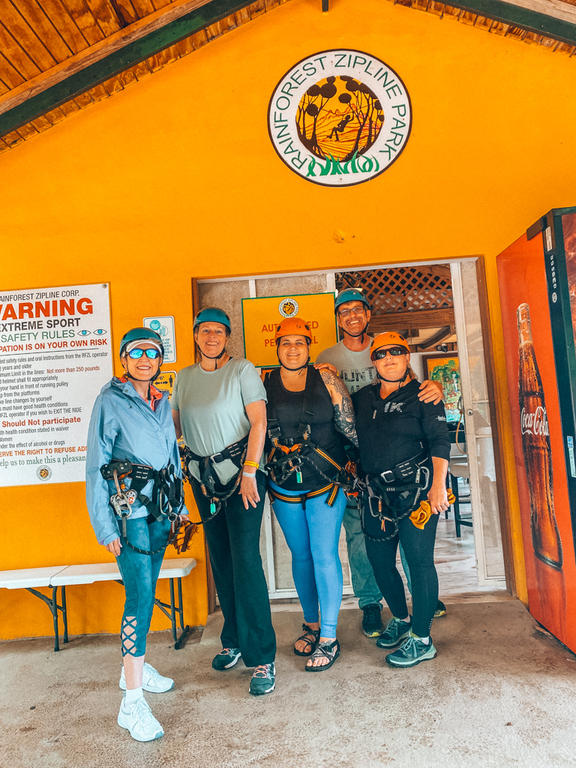 4. Take a Catamaran Tour to a Nearby Island
Taking a catamaran tour to a nearby island is guaranteed to be a fun-filled day. We went with East Island Excursions to Icacos Island, the largest key of the Cordillera Natural Reserve, which is known for its clear waters.
The tour includes lunch, drinks, and access to kayaks, paddle boards, a water slide, and more. Rent or bring your own snorkeling equipment too!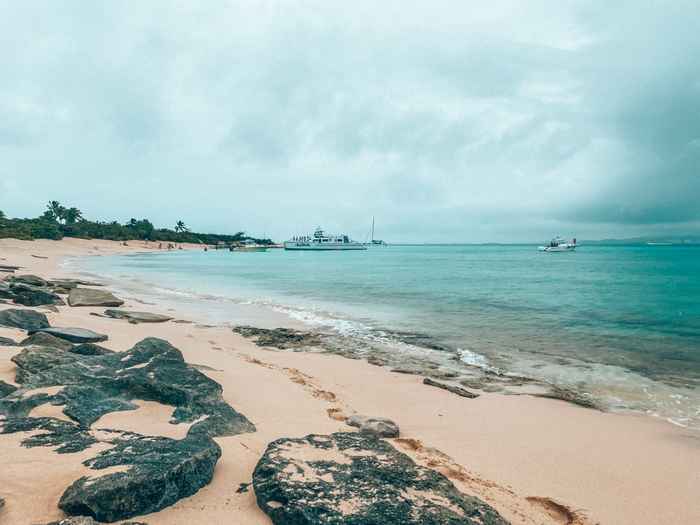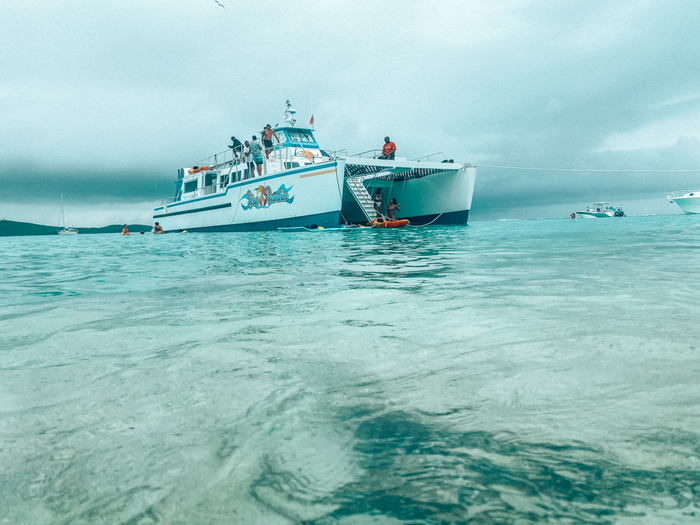 5. Relax on Palomino Island
Palomino Island is a private island owned by El Conquistador Resort. You can snorkel in the reefs, play beach volleyball, paddle board in the crystal blue waters, or just enjoy a day on this beautiful beach.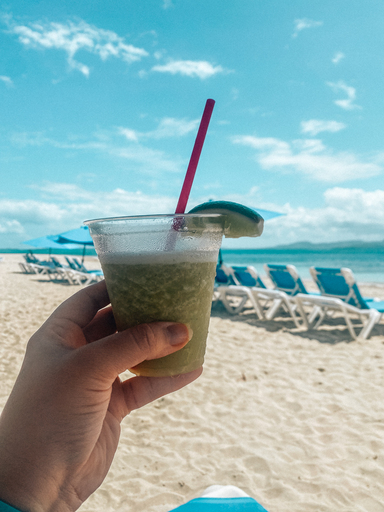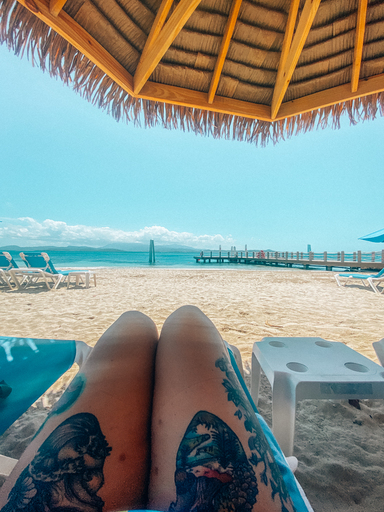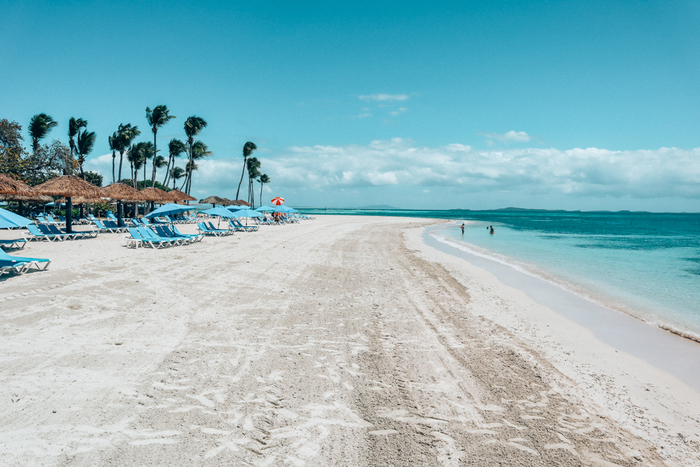 6. Swim and Hike at Playa Seven Seas
Seven Seas gives visitors a chance to enjoy snorkeling, kayaking, hiking, and more from the crescent-shaped beach. The public beach is also surrounded by little food kiosks and restaurants at the entrance of Las Cabezas de San Juan.
For a bonus adventure, you can hike 20-30 minutes from Seven Seas to a secluded spot called La Zanja (The Ditch). It's a natural pool created when the waves from the ocean crash on the rocks and fill in the long ditch-like indentation.
7. Play at Conqui Waterpark
Hidden in El Conquistador Resort is a 2.4-acre water park that isn't just for kids. Conqui Waterpark is home to several thrilling water slides, an 8,500 sq foot swimming pool, a lazy river, and a stunning view.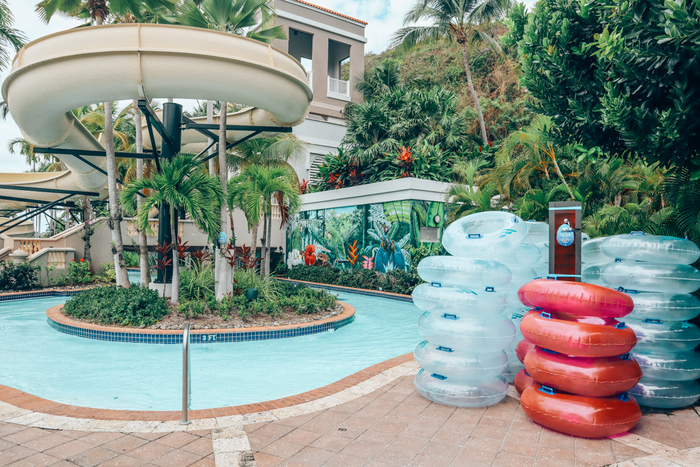 8. Eat and Explore the Kisokos De Luquillo
The town of Luquillo is just a short drive away and home to Kisokos De Luquillo. There are roughly 60 different small and family-owned food stands and shops, great beach views, and live music.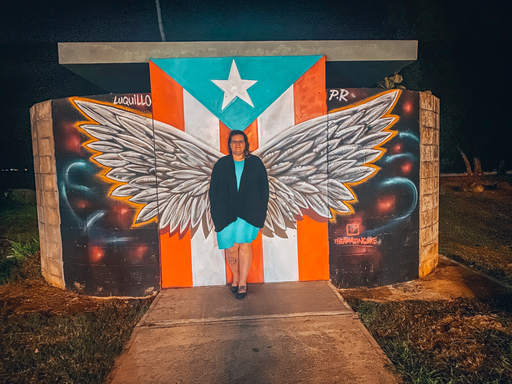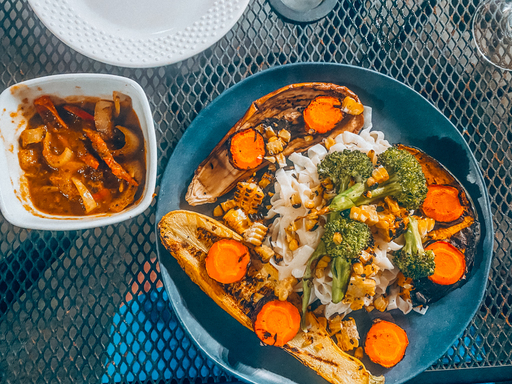 With easy access to other islands, secluded beaches, and tons of adventurous activities, Fajardo, Puerto Rico is the perfect spot for your next Caribbean vacation.
Latest posts by Ashley Hubbard
(see all)