Ultimate Vegan Guide to Sarasota, Florida
|
*This post may contain affiliate links, meaning if you book or buy something through one of these links, I may earn a small commission (at no extra cost to you!). Please see my disclosure.
To say I grew up going to Florida is definitely an understatement. We had family all over the state and my mom is originally from Orlando so it was always an annual thing for us. I've been all over – Miami, Ft Lauderdale, Disney World, Destin, Panama City and much more. I've definitely been there more as a kid than an adult but that's slowly changing and I was super excited to spend more time in Sarasota and check out if it's possible to be vegan in Sarasota. (Spoiler: it is)
This past week, I found myself there for work – this time in the Sarasota area which is on the Gulf side of Florida. When I knew I was going to be there, I decided to extend my trip by a few days to actually enjoy Florida. It all came up within like ten days so I did hardly any planning at all. I found my hotel, Hotel Indigo, which I highly recommend and I vaguely asked around in my vegan groups about food suggestions. That's it though.
Based on what I found through my groups and Google, I figured I was just going to have to feast on french fries most of the time. I definitely feasted. However, it wasn't on fries. I think I actually only ordered fries one time. I, of course, did my blogging duty and ate as much as possible in three days to show you all that being vegan in Sarasota is definitely possible.
---
LILA | 1576 MAIN STREET
---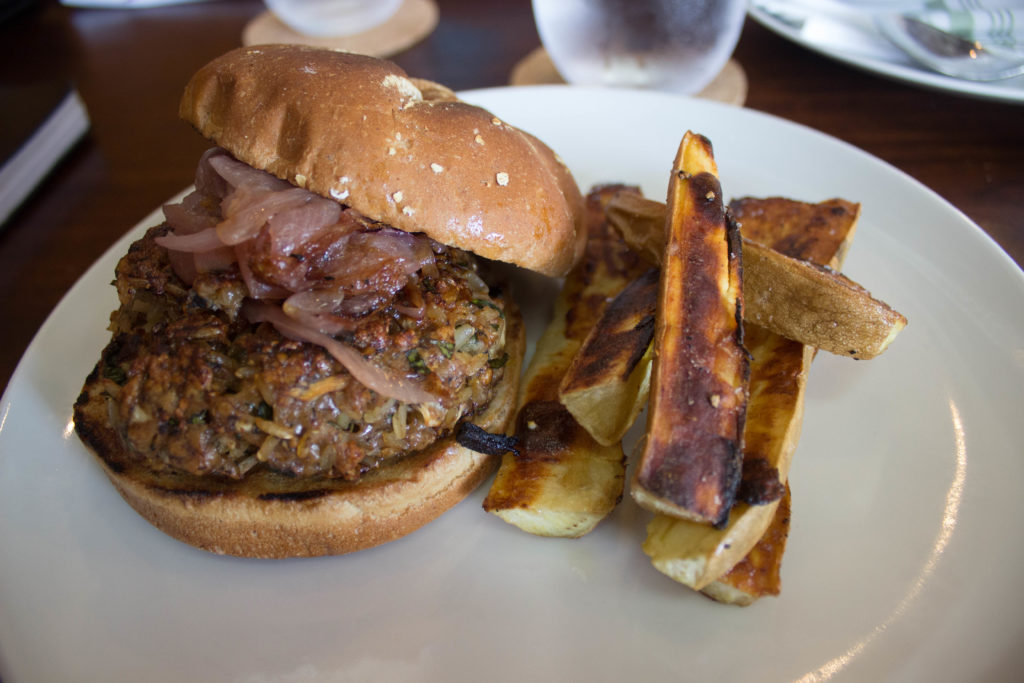 Lila is located in the heart of downtown, on Main Street in fact and is a wonderful mostly-vegetarian restaurant. The restaurant is definitely focused on vegetables but has some additions for omnis such as eggs and such. Where as many omni restaurants may have vegan options but their main focus is omnis; Lila has omni options but focuses on vegans. Everything is clearly marked and there are plenty of gluten free options as well.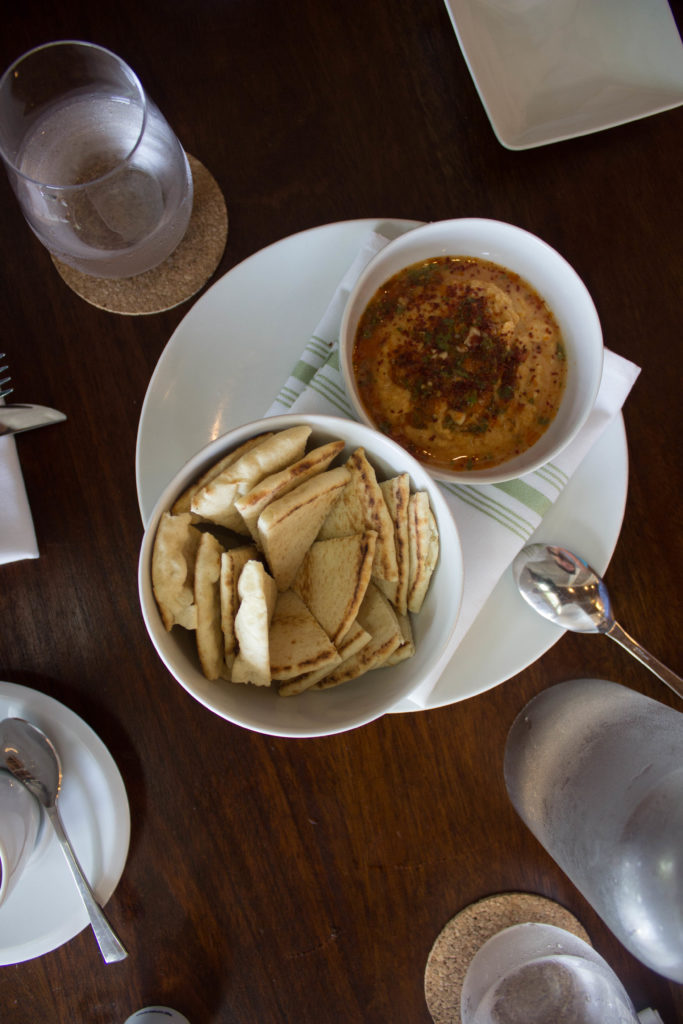 We got the pita + hummus to start. I've just recently started to get into eating hummus (weird, I know) and I really loved this one! I'm not a hummus expert but I can say this one is quite delicious. I got the mushroom + rice burger that came on a brioche bun with caramelized onions (YUM!) and veganaise (which I held because I don't care for sauces – weird again, I know) and some hand-cut potato wedges. My mom got the sprouted sandwich which came with avocado, tomato, sprouts and red onion and a side of greens. Both were absolutely delicious! I would love to go back and try some of the other items on their menu.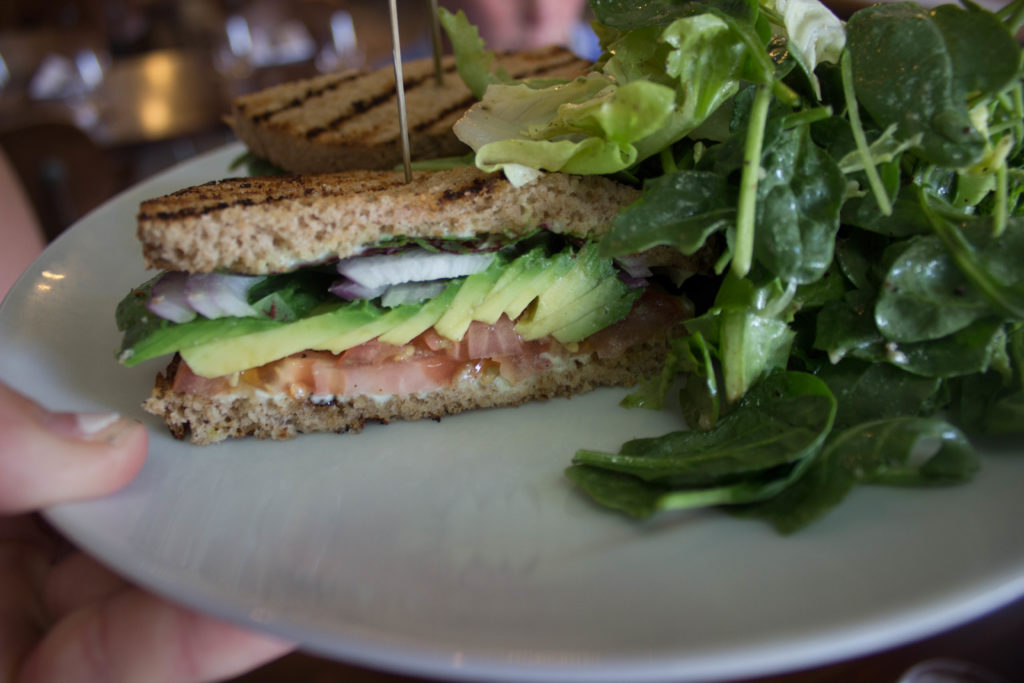 ---
VEG & GRILL | 2164 Gulf Gate Drive
---
Next up was Veg & Grill which was spectacular. Also, an omni restaurant that highly caters to vegans. They serve only vegetarian food and seafood.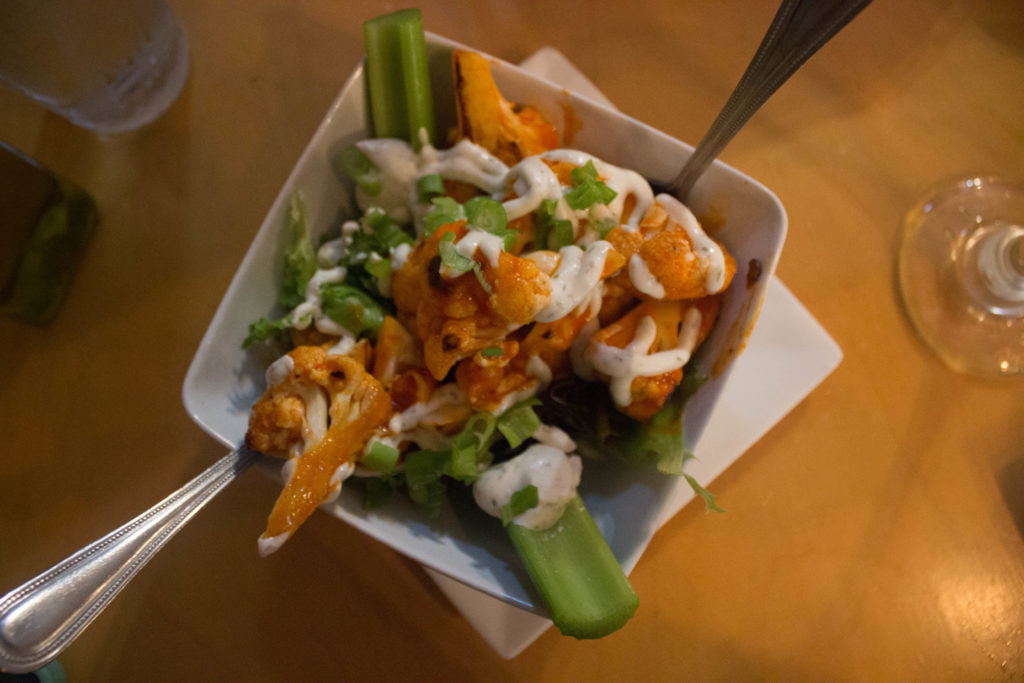 Located between downtown Sarasota and Siesta Key Beach, this is a great option after a long day at the beach. That's exactly what we did! I got the buffalo cauliflower bites as an appetizer. They were different than usual. I'm used to them always being fried but these were actually just steamed cauliflower pieces tossed in buffalo sauce with vegan ranch. Different but oh so good in a whole new way. Additionally, they have bread (vegan) they bring out which is super good. I think we ate like four loaves. Don't judge – the beach makes you hunnnngry.
For my entree, I got the kung pao cauliflower and my mom got the simply delish salad. Even I wanted the salad and I don't normally do salads. Look how cute the avocado is cut! I think it goes without saying my dish was incredible. How could something look that good and be bad?! It was so good that my mom stole the rest of it.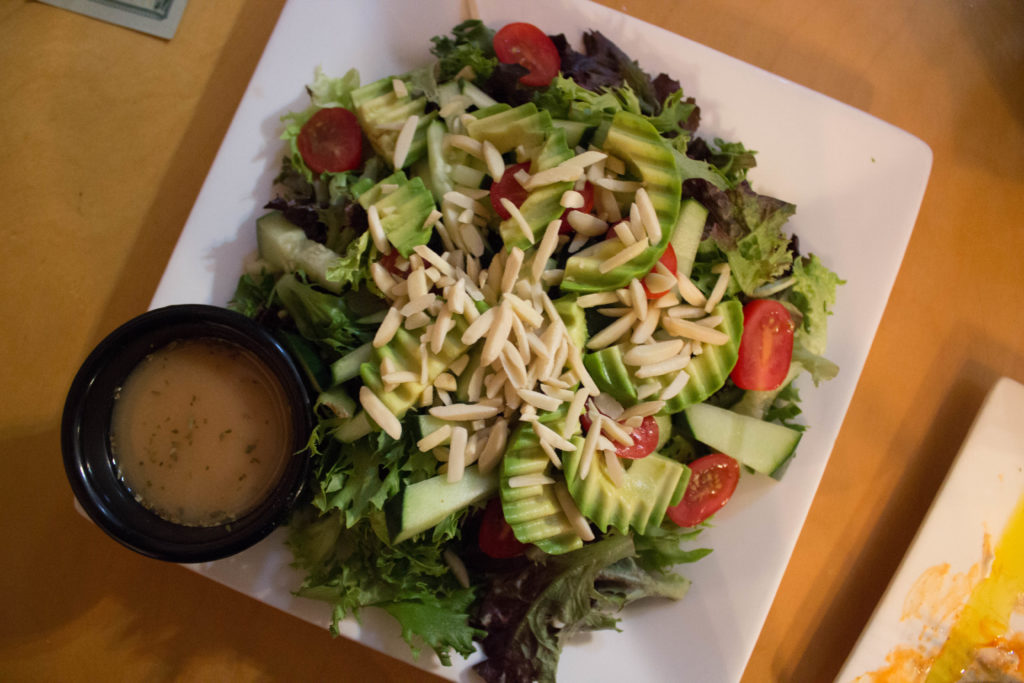 ---
IONIE | 1241 Fruitville Road
---
Ionie is a phenomenal choice in downtown Sarasota and less than a mile away from the hotel. I hesitated to go at first because let's be honest, I don't eat that much raw food. However, I'm trying to change that and Ionie came highly recommended and I literally could walk there.
So, I went in and just asked what the most popular dish was and she said easily the lasagna and that's what I went with. It comes with a side salad which was simple enough but that dressing – oh my gosh – that dressing. I don't even like dressings and I loved it. The lasagna was spectacular. I don't even know how you make something that healthy taste that good.
Ionie is much more than a raw restaurant. It's also a wellness retreat with yoga, massages, acupuncture and much more! I wish I had time to see what it was all about but alas I only had time to eat.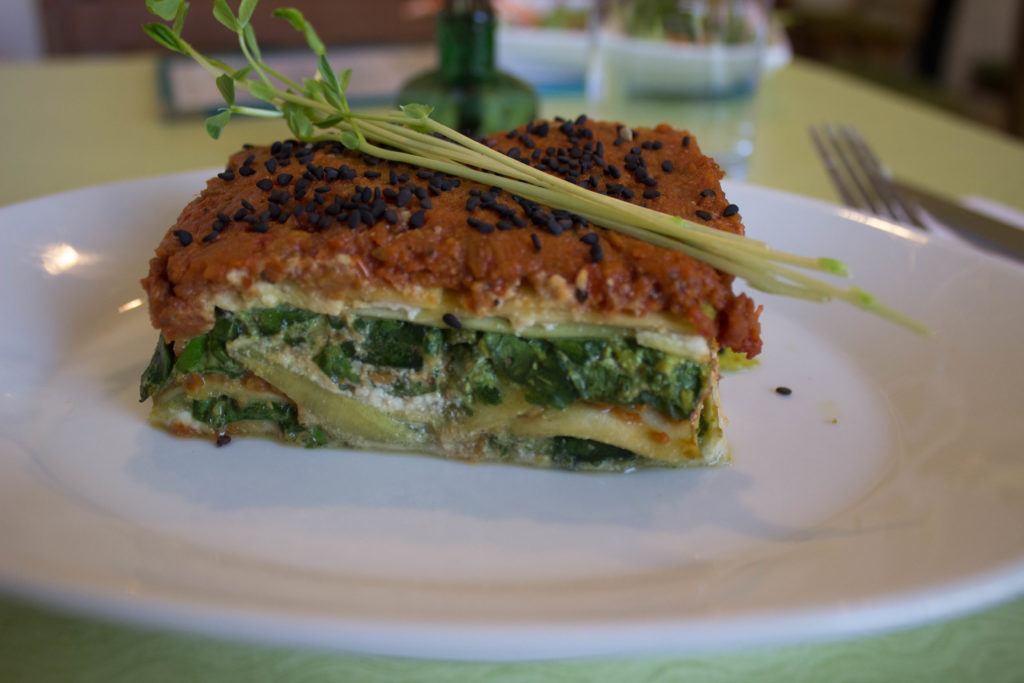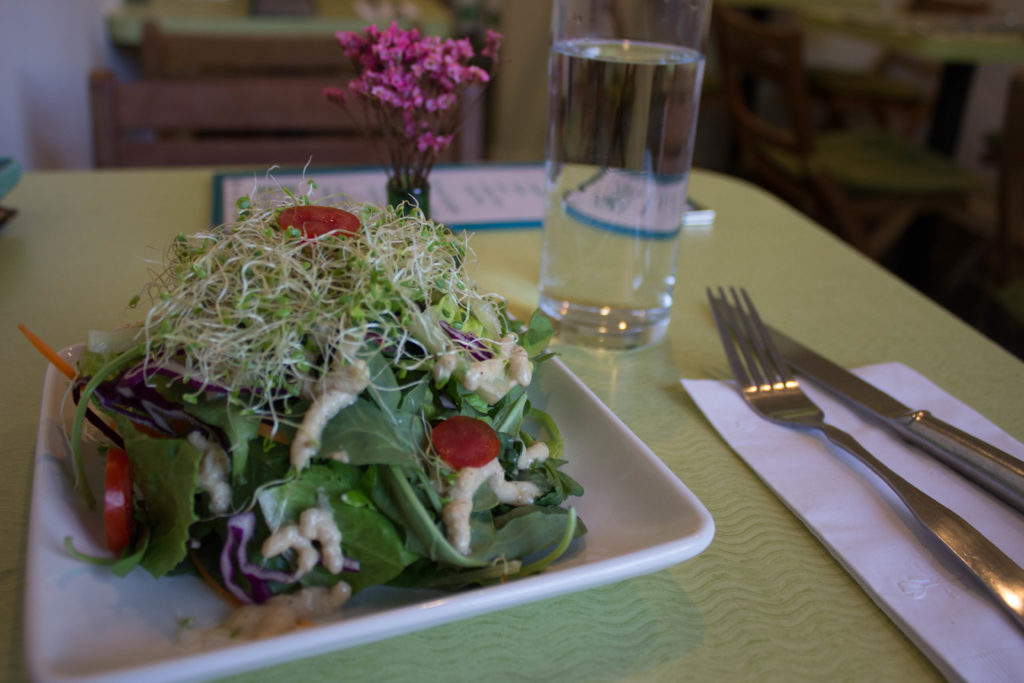 ---
---
Have you ever wanted Thai, Lao, and Vietnamese food all in one meal and to know it is vegan friendly?! Look no further than Taste of Asia. Located on Tamiami (the main road connecting Sarasota to the beaches), it's in a great location and only two miles from downtown.
When you pull up to the place, don't be deterred. It looks like nothing on the outside but it's beautiful on the inside and the food is divine. Everything is clearly marked. Honestly, one of the most clearly marked omni restaurants I've seen.
We got the veggie rolls, fried tofu and yellow curry. Oh, and Thai iced tea! One of my favorite things ever. Forgive the horrible lighting but the pictures don't do it justice anyway.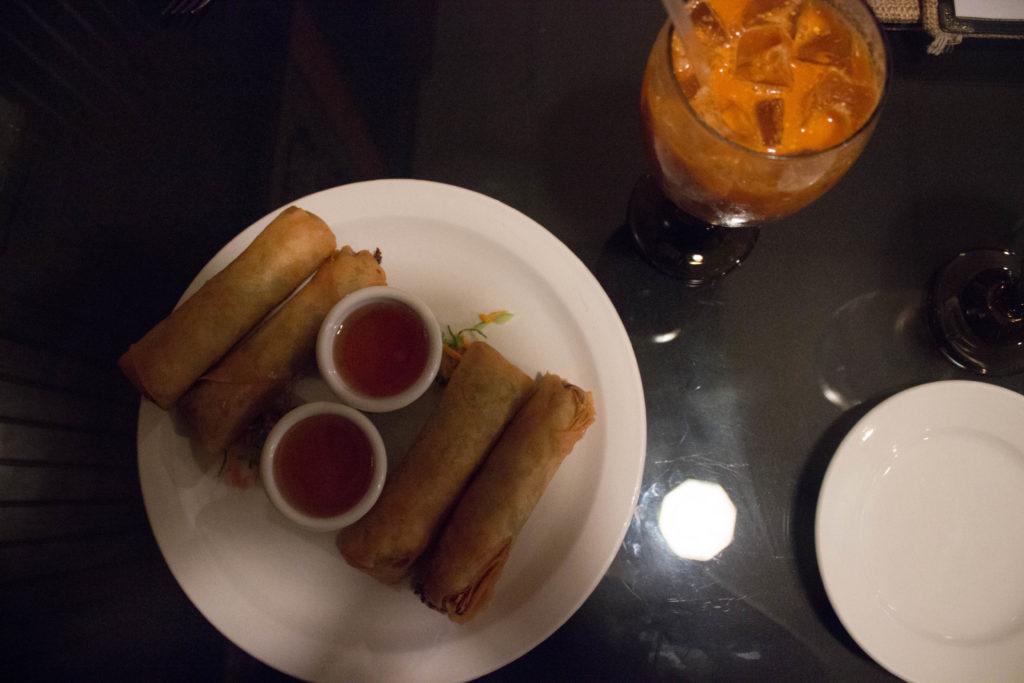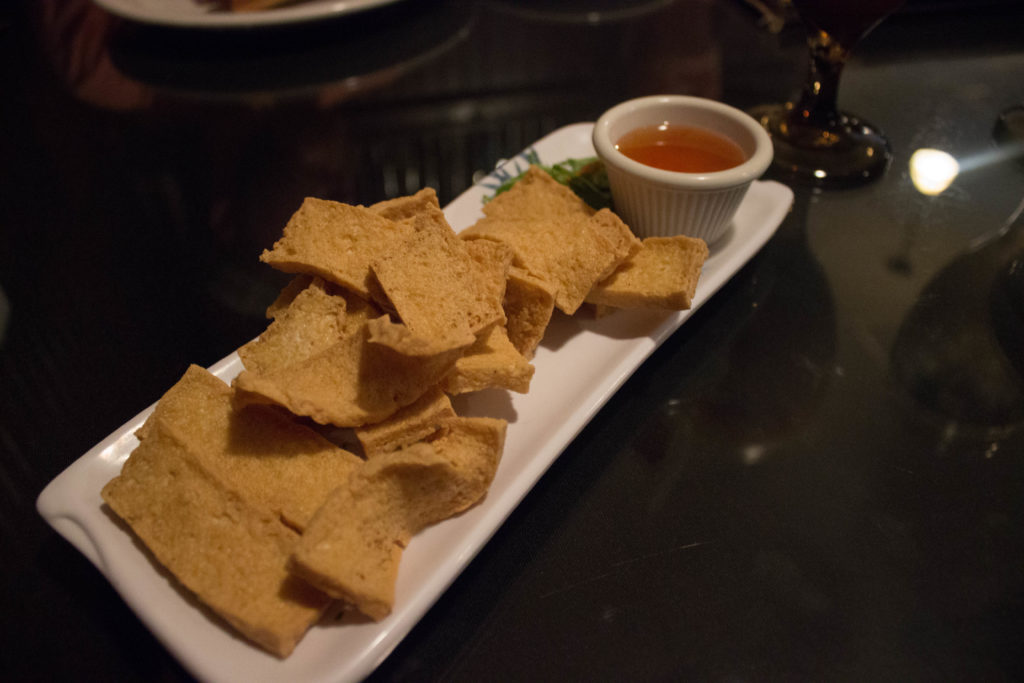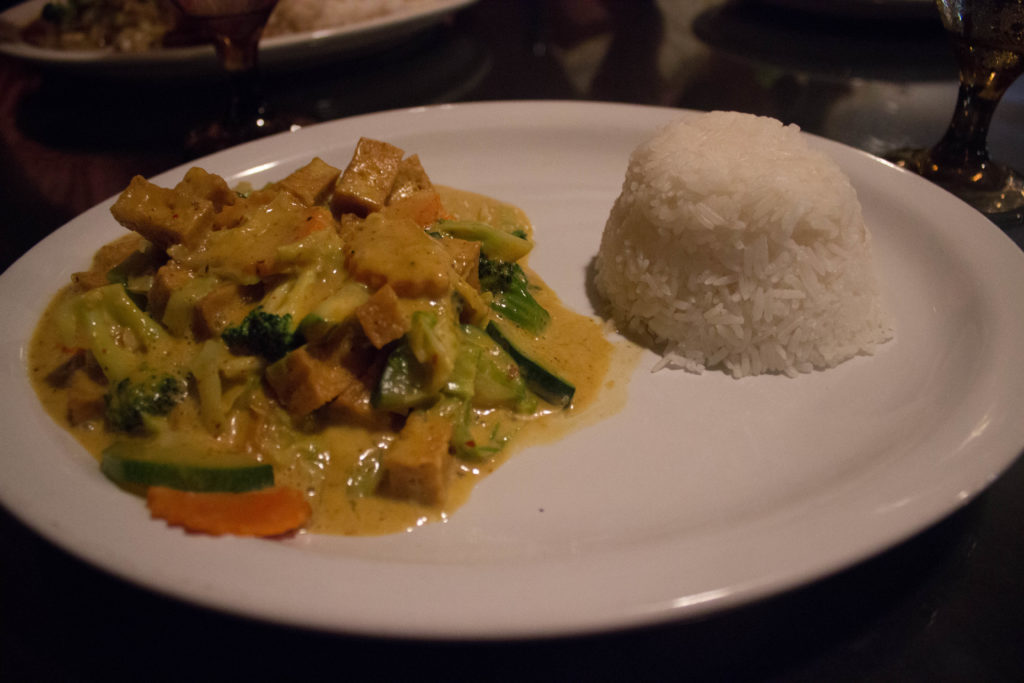 ---
---
***I have been informed by a reliable source that the vegetables and likely the fries are not in fact vegan at Owen's Fish Camp. I apologize for anyone I may have unknowingly given incorrect information too. Unfortunately, when visiting non-vegan establishments or places that don't mark vegan items, incorrect information is given sometimes.***
I honestly wish I could just eat at vegan restaurants all the time but let's be realistic, that's not always possible. Either you're with non-vegans and you've already dragged them to one too many vegan restaurants or you're in an area where there aren't vegan restaurants. I was in Florida and traveling with one other vegan and one non-vegan. So, we went to a seafood restaurant one night. I was pleased to find they had a grilled vegetable platter which was huge, gorgeous and really, really good.
---
That's, unfortunately, all I could fit in with 2.5 days to play with. I had several more on my list that I wanted to get to but just couldn't swing it. There's also a great Whole Foods right in the middle of downtown which always works in a pinch. The other restaurants I wanted to try but couldn't get to are Beauty of Sprouts & Crop Juice.
What's your favorite vegan spot in Sarasota? Tell me in the comments ↓↓↓
Heading to Sarasota? Find great places to stay here.
What else have I written on Florida? You can find more Florida posts here.
Like this post? Have Questions? Hit me up on Facebook | Twitter | Instagram | Pinterest | Email
↓↓↓ PIN IT ↓↓↓