This post may contain affiliate links, meaning if you book or buy something through one of these links, I may earn a small commission (at no extra cost to you!). Please see my disclosure.
Volunteering in the ELEPHANT VILLAGE SURIN
The one thing you won't find a shortage of in Thailand is elephant tourism. You can go elephant trekking (ride an elephant), go to elephant shows (circus like shows), and volunteer with elephants. Many of these things can be done in the elephant village Surin. I'll explain in my next post why anything but the latter is to be avoided.
When it comes to volunteering with elephants though, you still have loads of choices. There are an infinite amount of sanctuaries, the most famous being Elephant Nature Park. I've heard nothing but amazing things about these sanctuaries and volunteering at them. There is another option though – The Surin Project.
This isn't meant to showcase why you shouldn't volunteer at the sanctuaries but more to highlight a lesser-known volunteering experience that needs a lot more establishment in the elephant volunteering industry.
1. More intimate experience
The max amount of volunteers that the Surin Project can take on at one time is 12. This means you get more acquainted with the other volunteers, the mahouts, the staff and the elephants! I don't have the first-hand knowledge but many sanctuaries are larger and allow at least double the amount of volunteers.
2. Build relationships with the mahouts
The mahouts are the owners and trainers of the elephants. At this time, the Surin Project has 11 elephants and 12 mahouts (the head mahout does not have an elephant). This is something very specific to the Surin Project – the mahouts have to agree to certain conditions and rules in order to be a part of this program and in exchange, the volunteers get to know them, develop relationships and witness the amazing mahout-elephant relationship.
3. Witness both sides of elephant tourism
The Surin Project is located in what is known as the 'Elephant Village.' In this village, there are up to 200 elephants (reminder: only 11 are on the project) and tourists will bus into the village to take part in elephant riding and elephant circus-like shows.
The only downside (but important) to this project is witnessing the not-so-pretty picture of elephant tourism. You will see elephants chained up all day, you will see them not being taken care of properly and you will witness these shows and riding. I honestly think this is very important though – if people don't see it firsthand than it gets pushed to the back of their mind or they don't realize the true severity of elephant tourism.
4. Plenty of elephant time!
It's what you're really here for, right?! If you volunteer for a week (the minimum), you will get to go on many jungle walks with the elephants, watch them in the huge enclosure many times a week (great time for picture taking), feed them plenty, and bathe them in the river at least a couple times.
Even when you're at interacting with the elephants, they are literally out of your front door where you're staying and you can always take pictures as much as you like.
5. Perform a very important role
The Surin Project is extremely important. While sanctuaries are amazing and I would highly suggest them as well, those particular elephants are more than likely already living out their life the way they should. The Surin Project is still building and even the project elephants aren't in the most ideal situation.
The Surin Project is showing the mahouts and the local village that tourists would rather come (and honestly, pay more) to volunteer with the elephants. That instead of riding the elephants, seeing the circus shows, see them street begging and so on, that we would rather see them off the chains, spend time bathing them, feeding them, learning about them and so on.
The more and more people who pay to come do these things (which therefore allows the mahouts to make a living this way), the more and more elephants they can get off chains and not participating in those parts of elephant tourism.
6. It's not just about the elephants
The elephants will be what get you here, but you'll come away talking about much more. The staff, the experiences, the food (the food was some of the best I had in Thailand) and the people you'll meet are all just as important when it comes to this particular project.
Also, the welcoming ceremony is something exciting all on its own. I won't say anything else besides that because I don't want to give it away, but it's amazing.
7. See a region of Thailand you wouldn't normally
Surin is located about 450 km NE of Bangkok and 850 km SE of Chiang Mai. It's not a very highly traveled area of Thailand.
I was obviously spending all my time volunteering there but you could make your own way to Surin or out of Surin if you wanted to explore more of the region.
On Wednesdays, there is a cool traveling market that sets up in the village (the staff will take you there) and the local restaurant you will go to for lunch daily is amazing.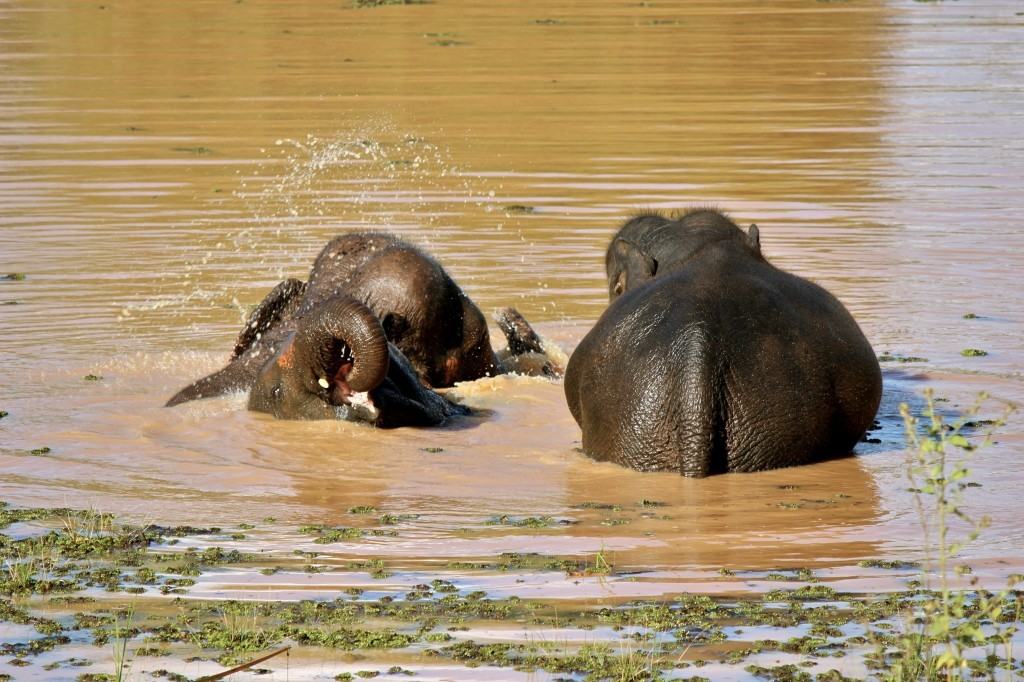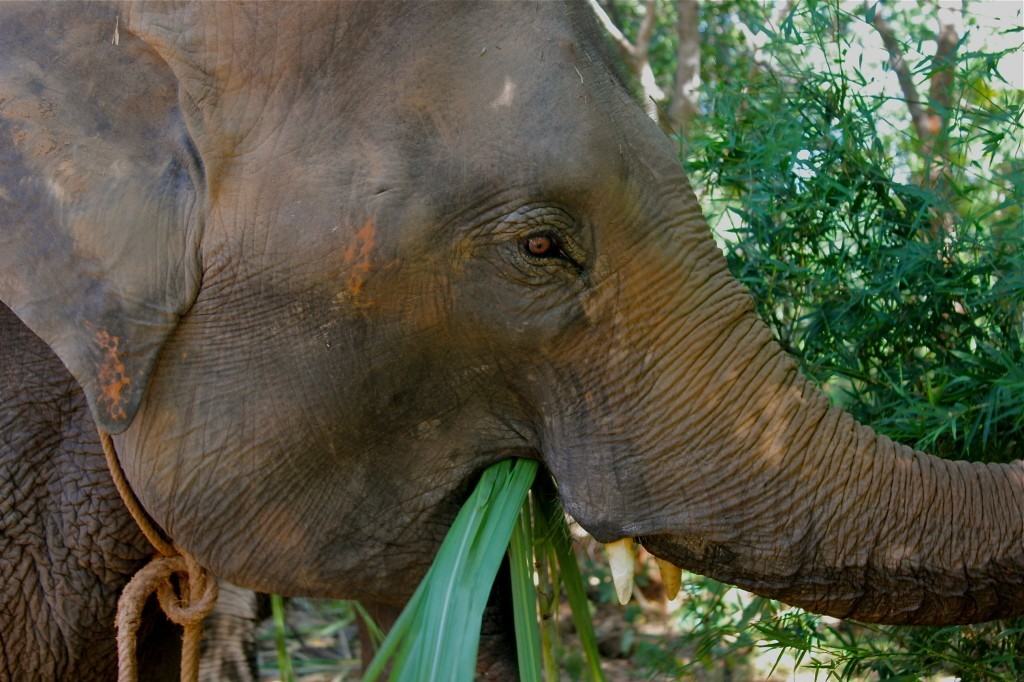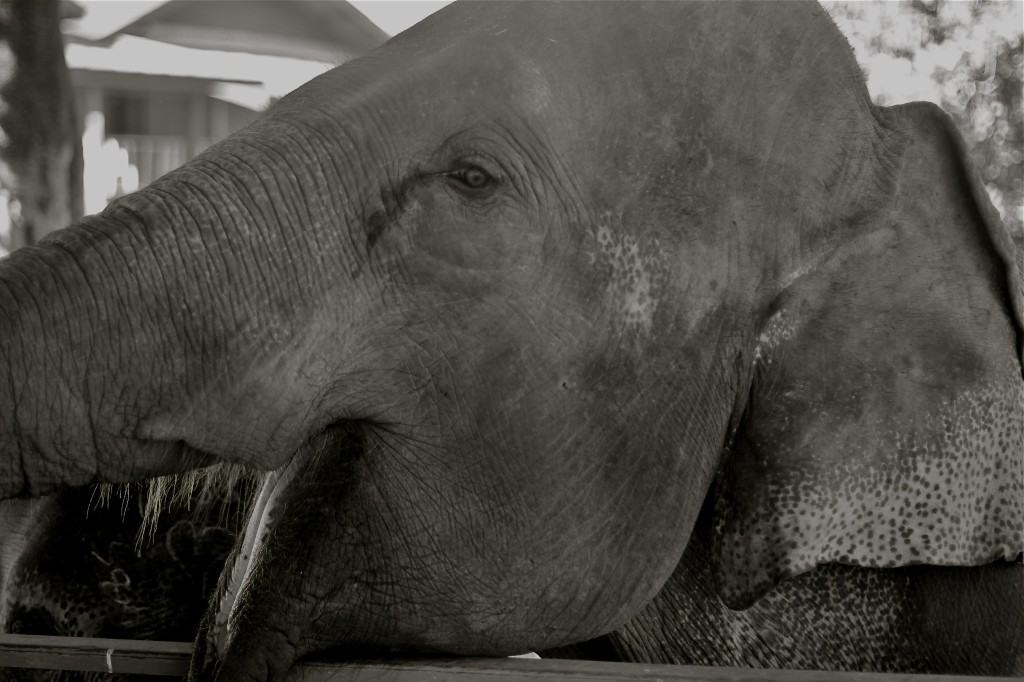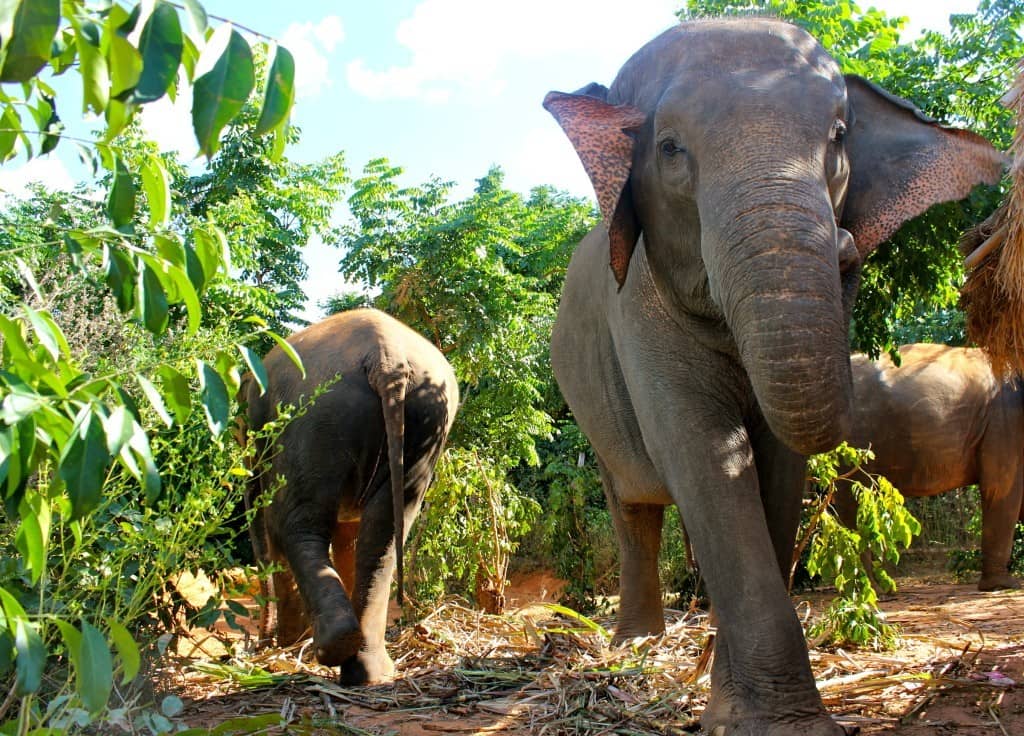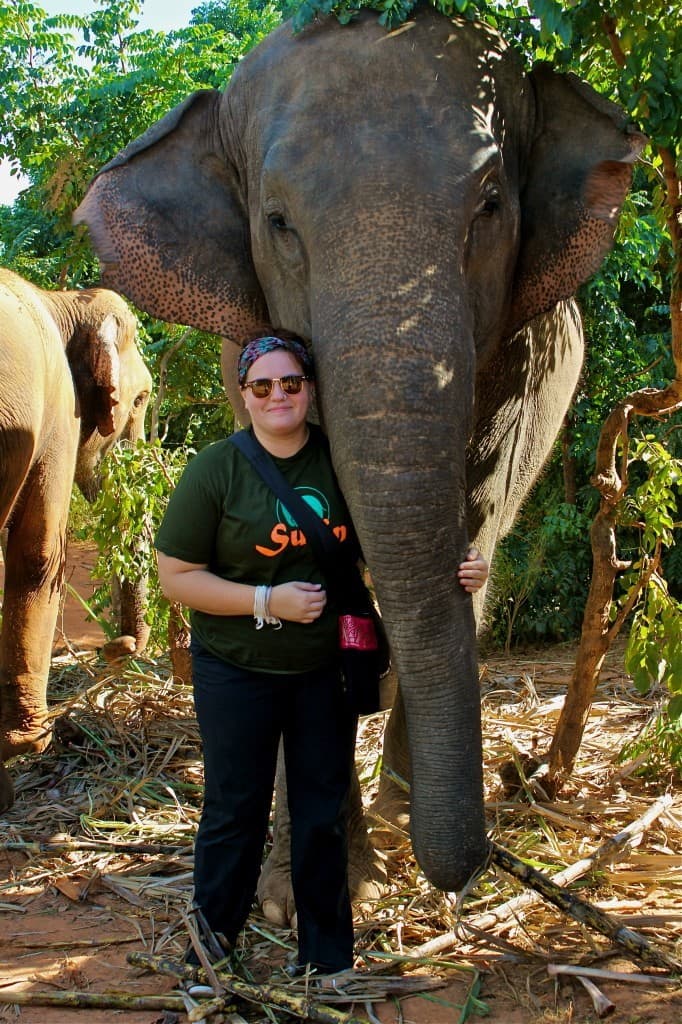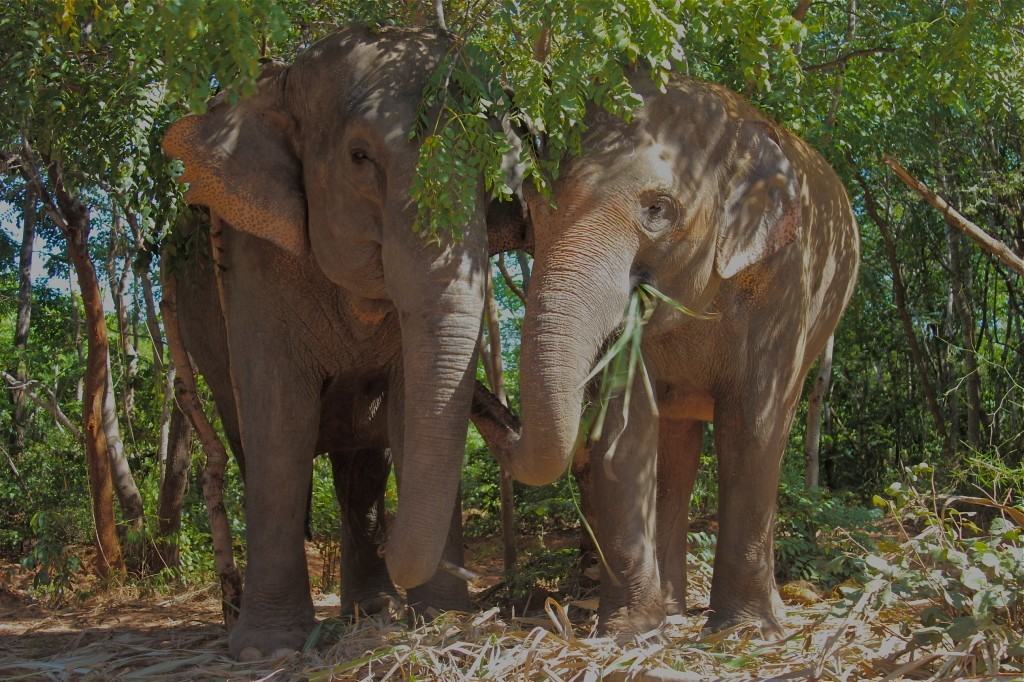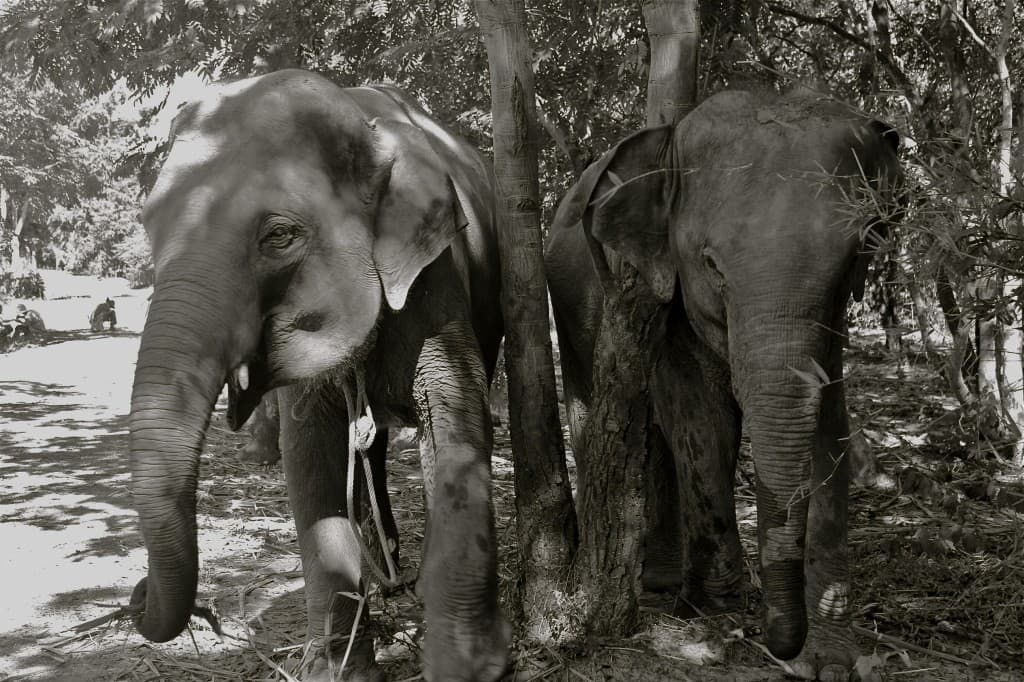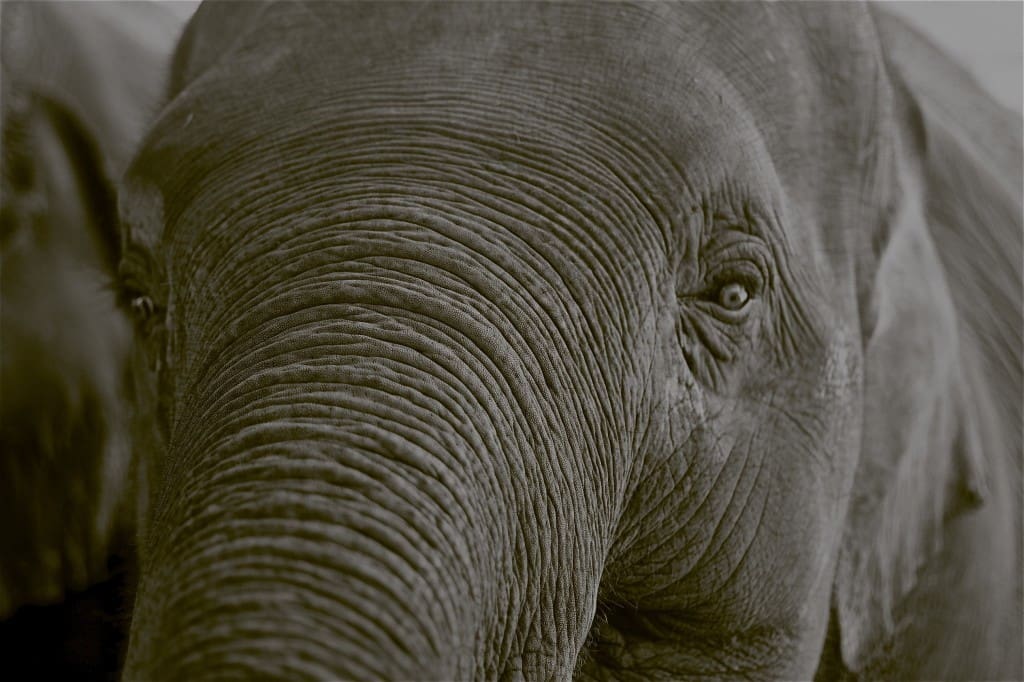 ---
What to Pack for Volunteering with Elephants
Flashlight (you'll definitely need this since there is no electricity in the housing)
Sunscreen (the Thailand sun can be brutal; you WILL want sunscreen)
Bug Spray (an absolute need in Thailand is bug spray – this one is vegan & cruelty-free)
Have you ever volunteered with elephants?? Tell me about it in the comments below ↓↓↓
Want to learn more about The Surin Project? Check out the details here.
Looking for a guidebook on Thailand? Here ya go!
What else have I written? You can find more ethical animal tourism posts here.
Like this post? Have Questions? Hit me up on Facebook | Twitter | Instagram | Pinterest | Email
↓↓↓ PIN IT ↓↓↓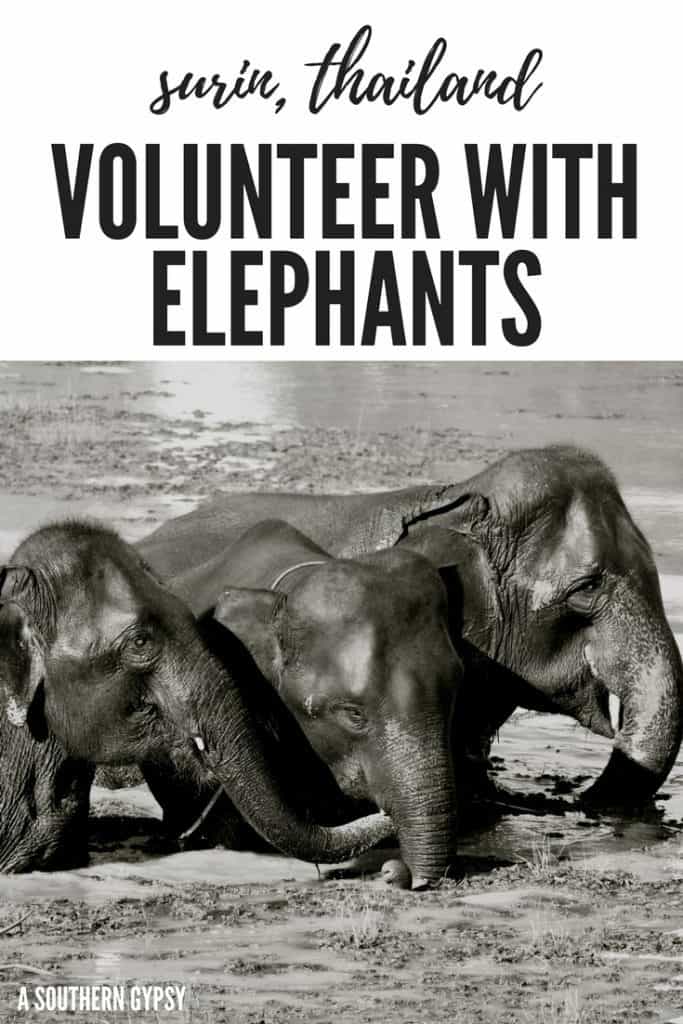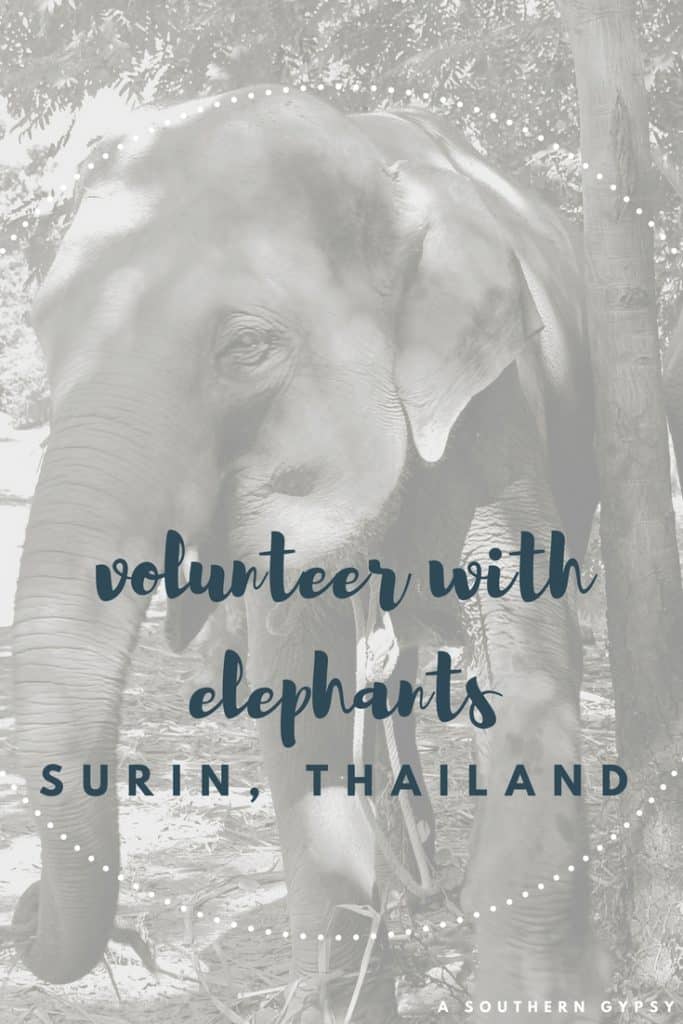 Also, some of the above are affiliate links and I will earn a very small percentage of the sale if you purchase through them at no extra cost to you. Thanks for supporting A Southern Gypsy!
Latest posts by Ashley Hubbard
(see all)