This post may contain affiliate links, meaning if you book or buy something through one of these links, I may earn a small commission (at no extra cost to you!). Please see my disclosure.
She's one of the most iconic and well-known singers, the inspiration behind Dollywood, and just a gift, honestly. Speaking of, these Dolly Parton gifts are perfect for whomever stans this country music queen.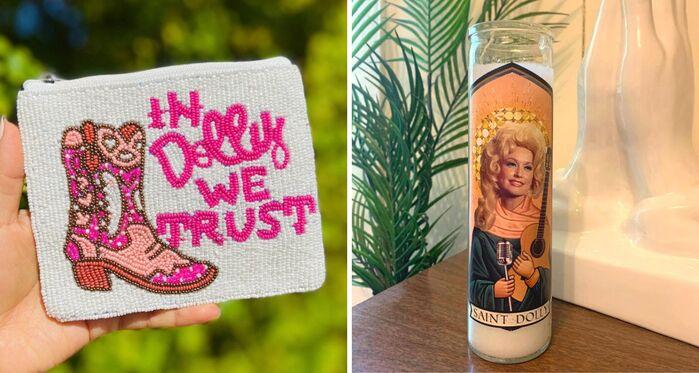 Make someone's Christmas a Holly Dolly Christmas or just give them a gift you know they'll love for their birthday or add to your own collection.
Dolly Parton Gifts
1. Dolly Parton Birthday Cards
Every birthday party needs some good ole "Dollyisms."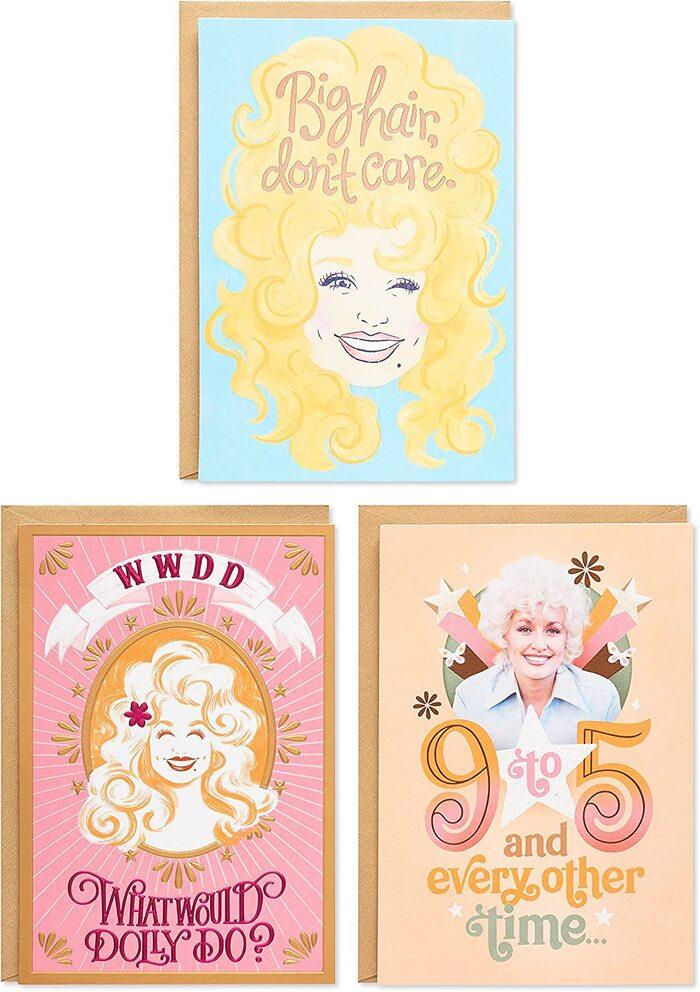 2. Dolly Parton, Songteller: My Life in Lyrics by Dolly Parton
Dolly Parton's book is a fun read that also looks great on your bookshelf or coffee table. It covers her 60 years of songwriting, unpublished images, and personal recollections.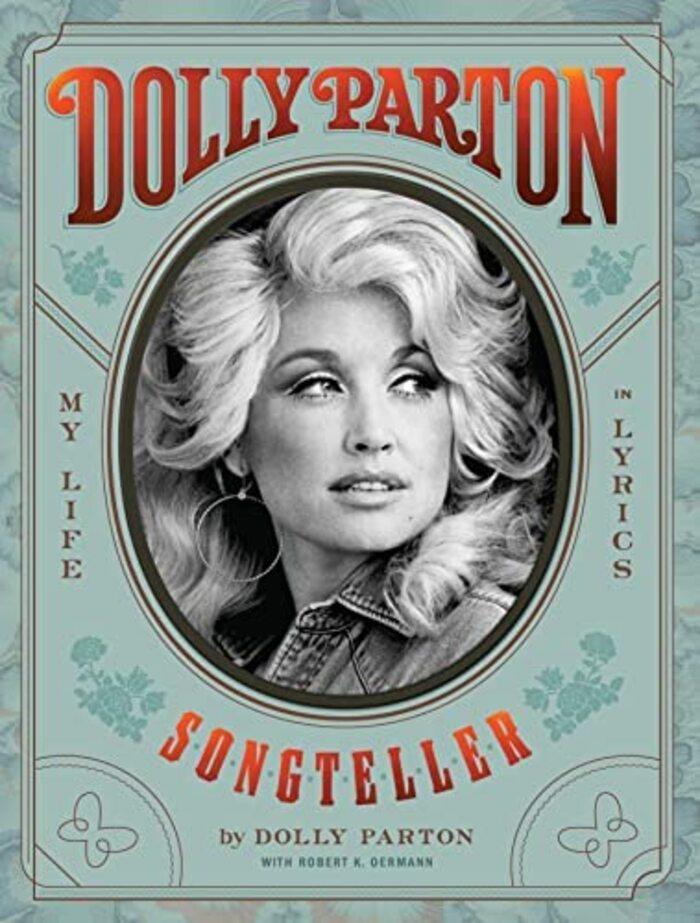 3. Dolly Parton Quote Sticker, $3.50
Dolly and Barbiecore? And we never thought we liked pink that much.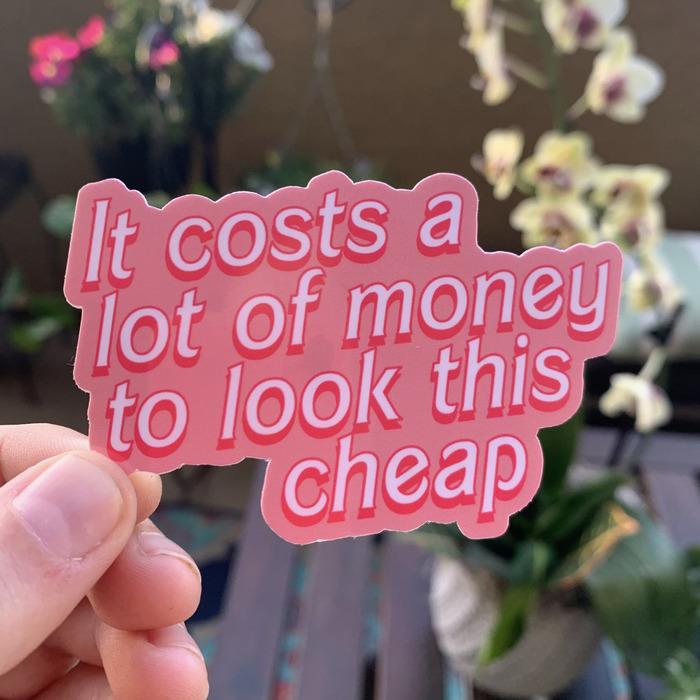 4. Dolly Parton Door Mat, $37.99
Coud be a compliment. Could not be.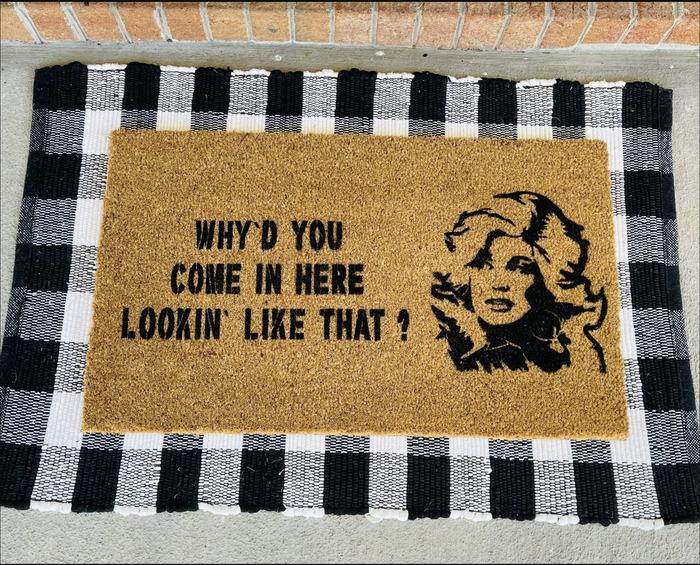 5. Dolly Parton Fine Art Print on Canvas 
This is going to look perfect above your record collection.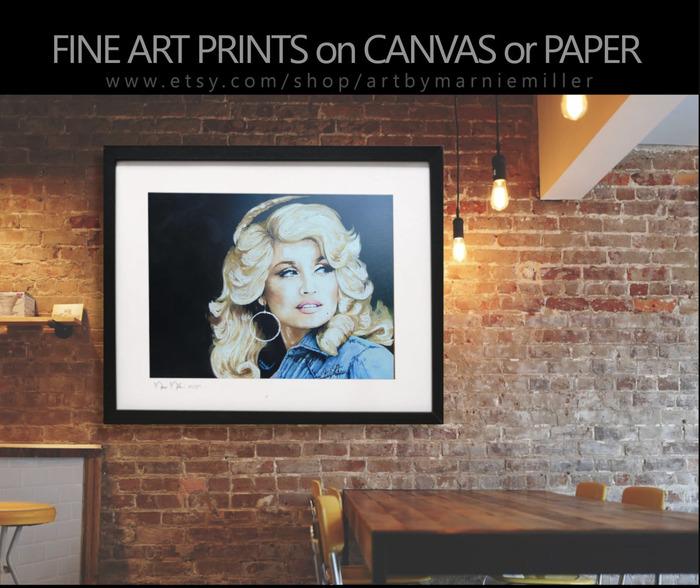 6. Jolene Vinyl
Dolly's 1974 album, titled after one of her most well-known songs, "Jolene," is a requirement for any Dolly fan.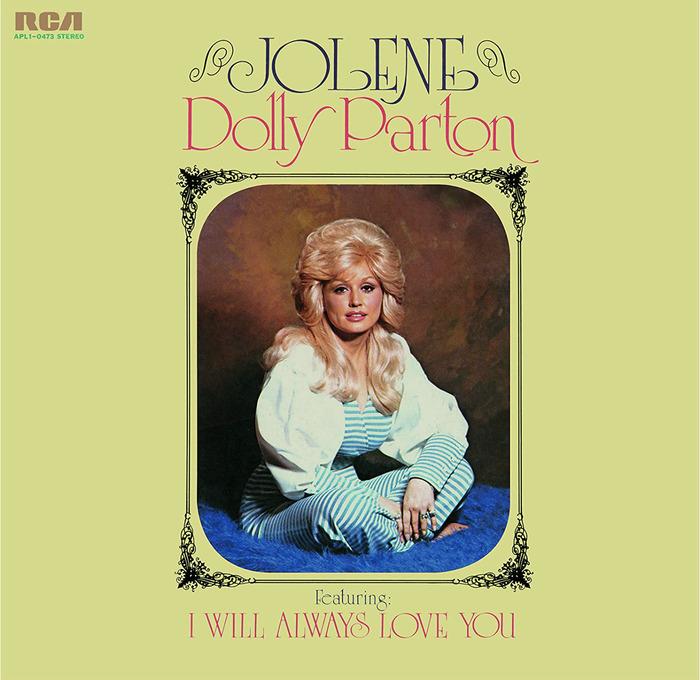 7. Pour Yourself A Cup Of Ambition Mug, $20
It's cute. It's motivational. It's caffeine.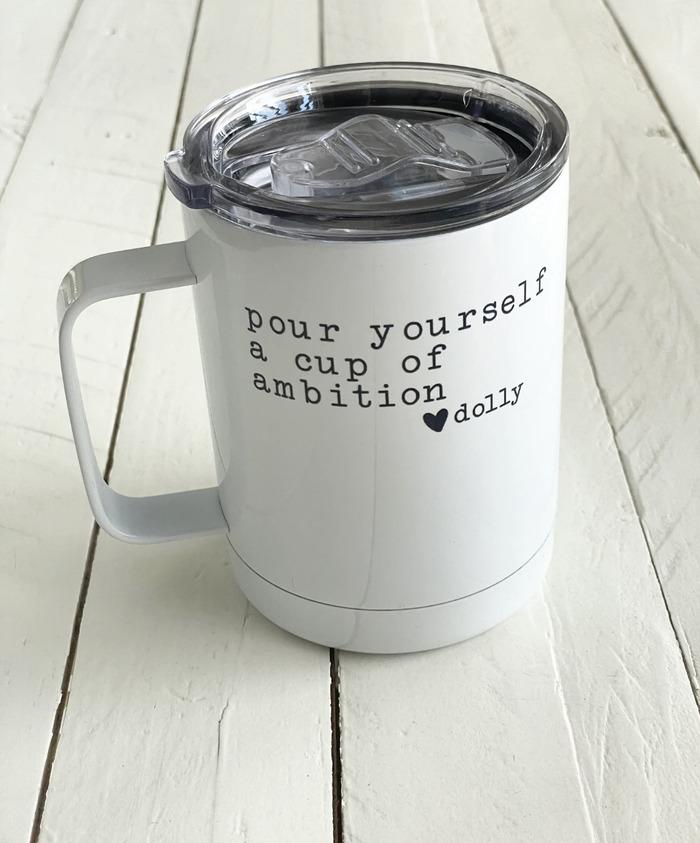 8. What Would Dolly Do? Enamel Pin, $12
Gone are the days of WWJD – we want to know WWDD instead.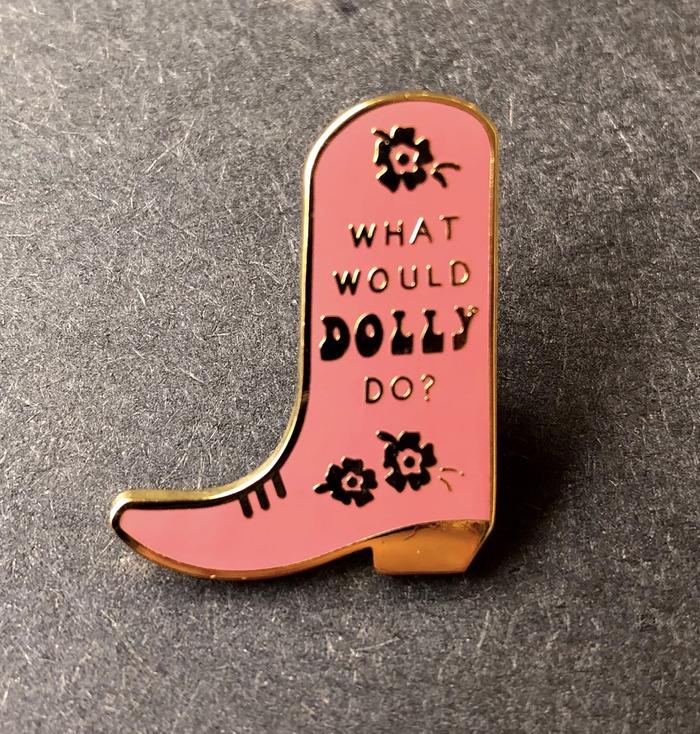 9. Diamonds & Rhinestones: The Greatest Hits Collection Vinyl
The record collection continues to grow.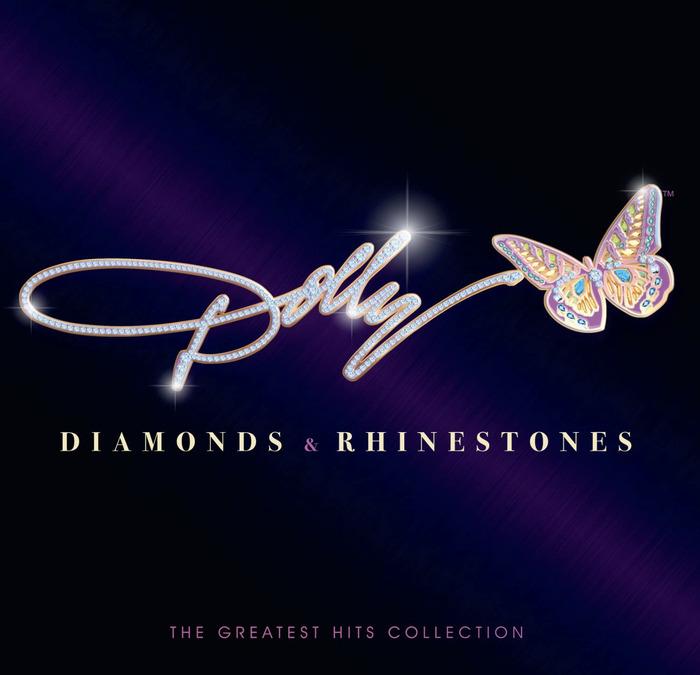 10. Dolly Parton Prayer Candle, $15.99
This will look great on our Dolly Parton shrine. Light it when you need to channel a little bit of her confidence or just to acknowledge your devotion.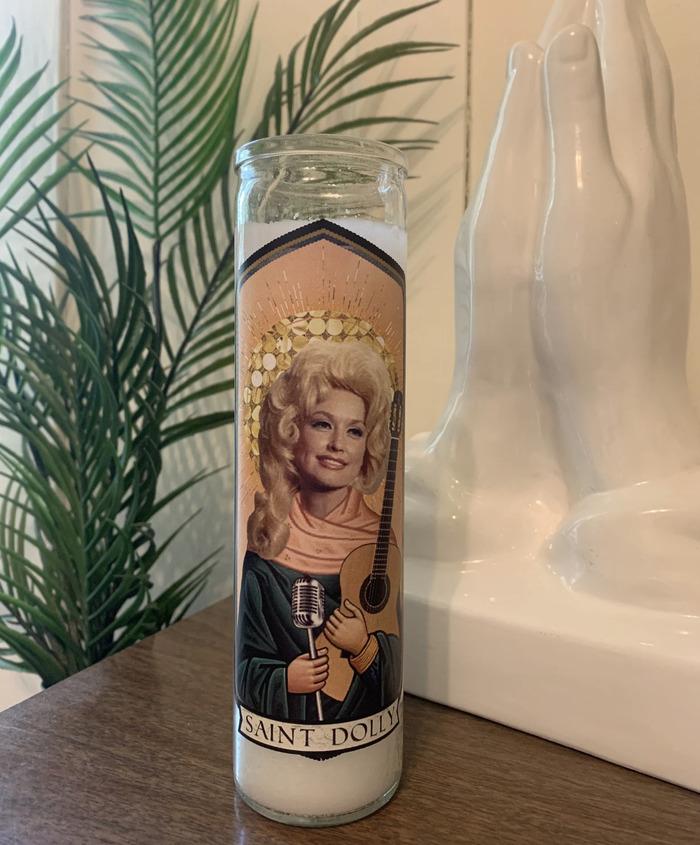 11. The Little Guide to Dolly Parton: It's Hard to be a Diamond in a Rhinestone World
This unofficial guide is full of her memorable quotes, recollections, and "Dollyisms" to inspire and motivate you to be a diamond in a rhinestone world.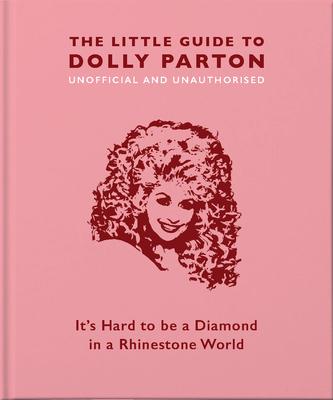 12. What Would Dolly Do? Sign, $54
A little reminder to look at before you walk out the door each day.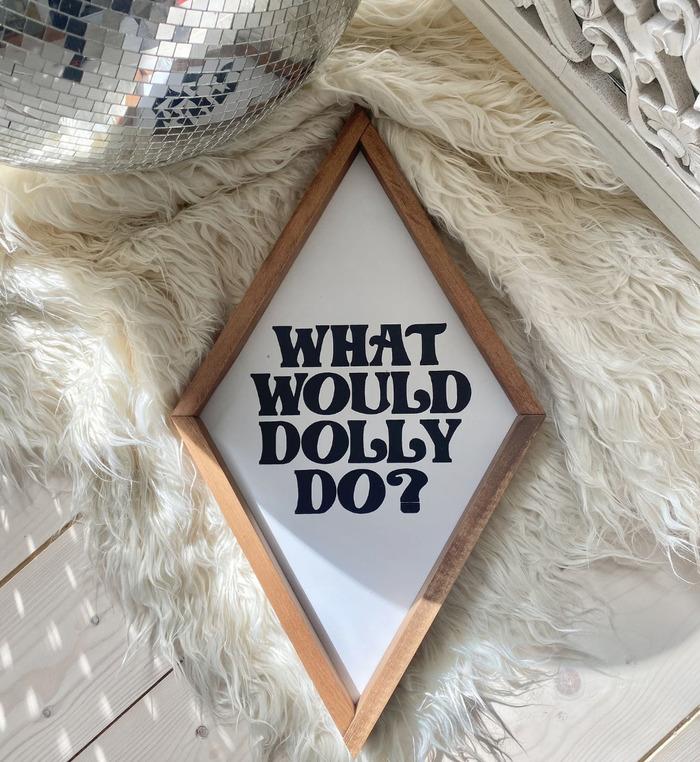 13. Have A Holly Dolly Christmas Ornament, $23.98
You can even spend it in Gatlinburg.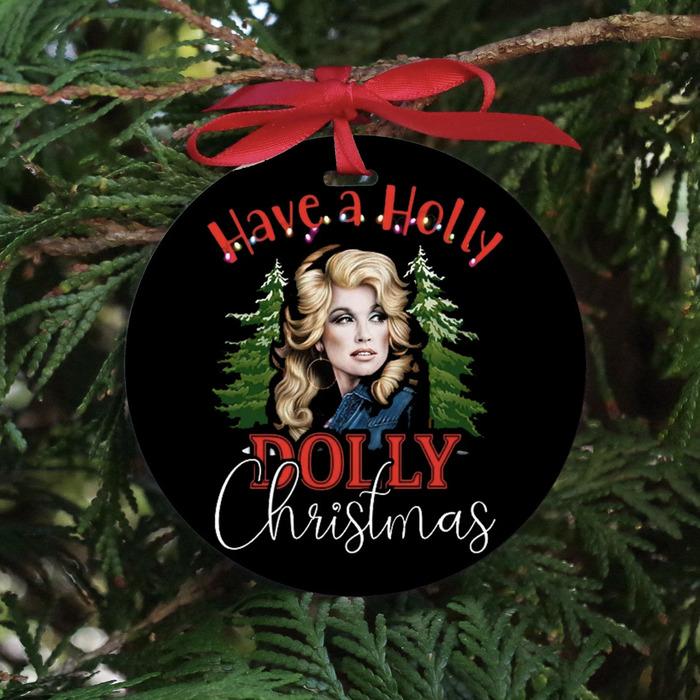 14. She Said It Best: Dolly Parton: Wit & Wisdom to Color & Display
Need to blow off some steam or just relax? Get to coloring and gain some wisdom while you do it.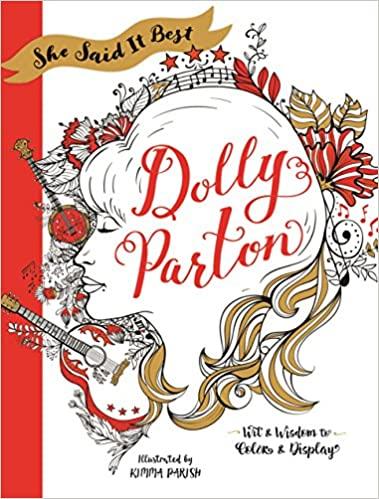 15. Pastel Dolly Gradient Fanny Pack, $20
We need like a Dolly festival or something. Regardless, we're definitely using this next time we're at Dollywood.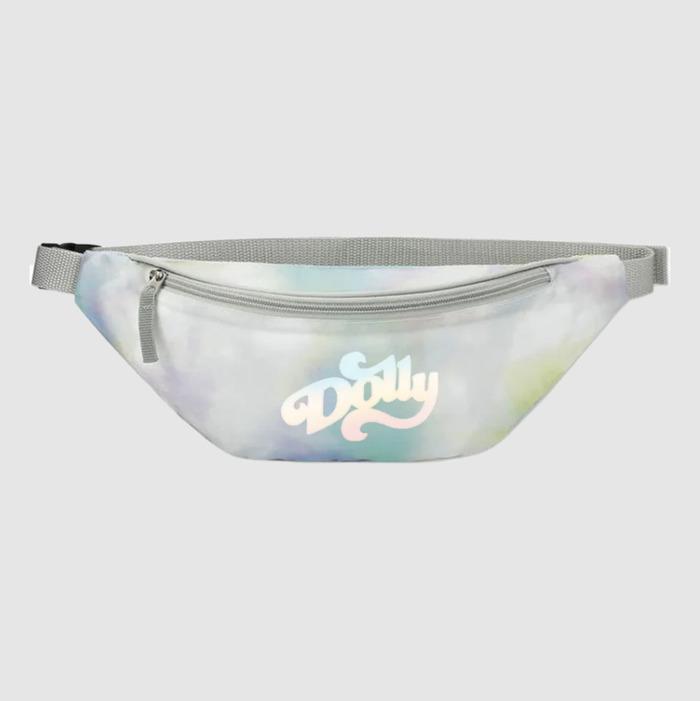 16. What Would Dolly Do Beach Towel, $35
She'd probably have this fabulous beach towel.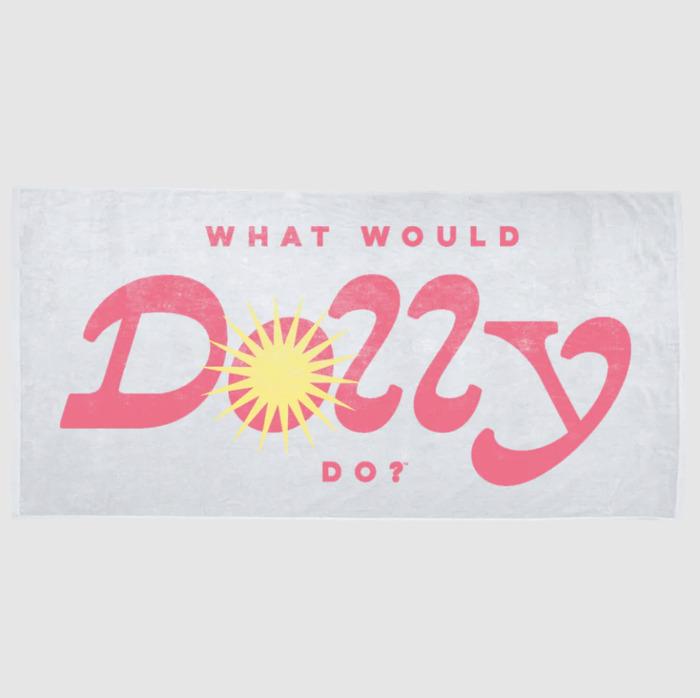 17. Dolly Parton Tarot Art Print, $18
She's the sunshine on a cloudy day.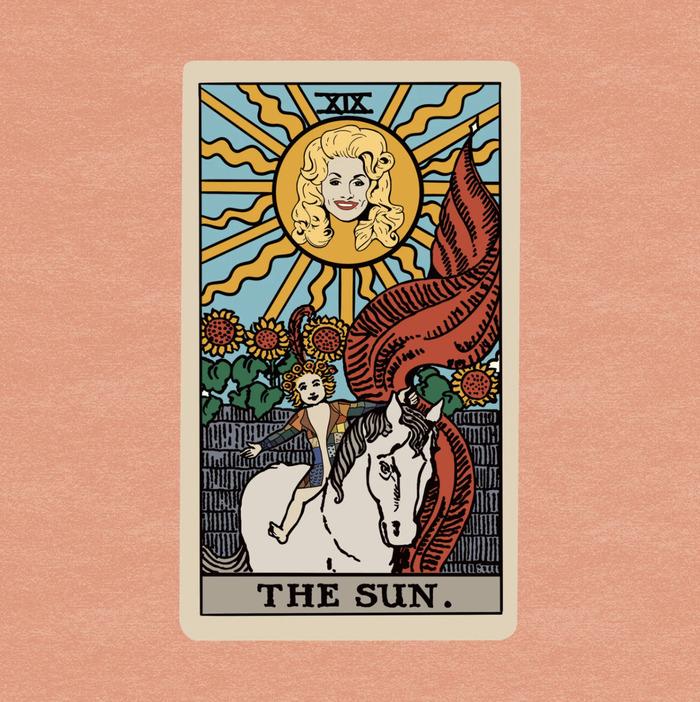 18. Dolly Beaded Coin Purse, $23.99
Dolly for President.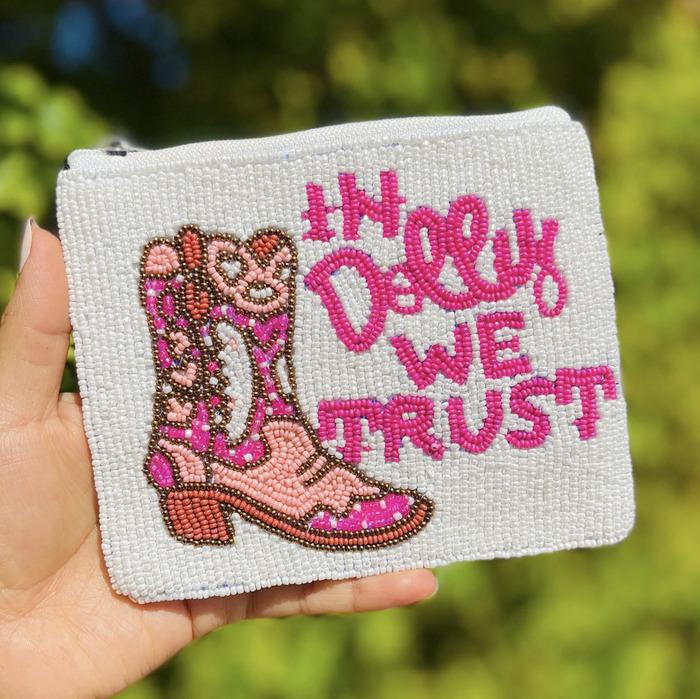 19. Caffeine Caffeine Caffeeeeeeeine Ceramic Coffee Mug, $18.95
"Jolene" just hits a bit different with this mug.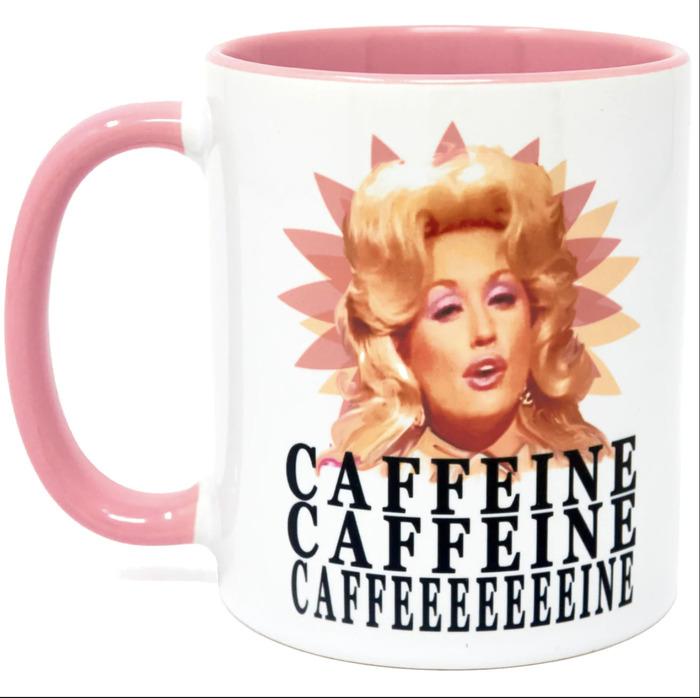 20. Dolly Parton Phone Case, $30
A phone case with a little nod to country music, Dolly Parton (& Kacey Musgraves), and the color pink.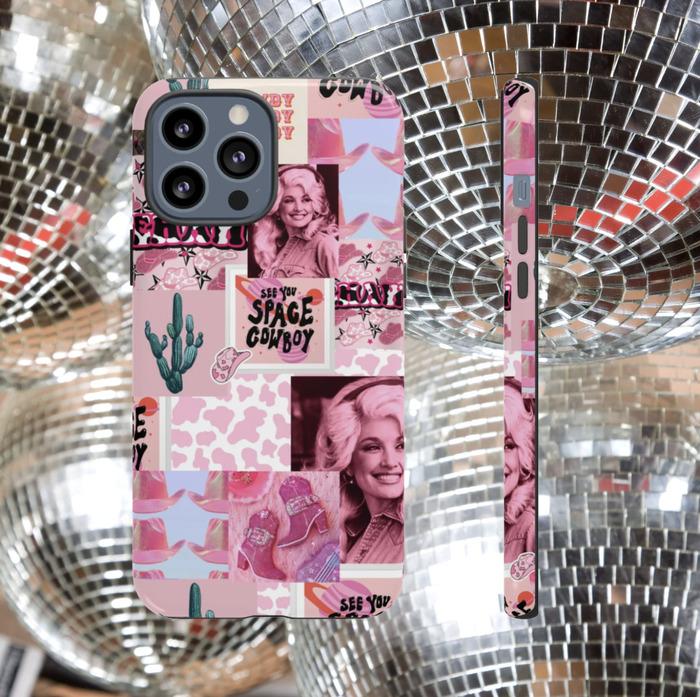 Dolly Parton Gifts for Dogs
21. Doggy Parton Bandana
Yes, there is a pet line by Dolly called Doggy Parton. She's a marketing genius.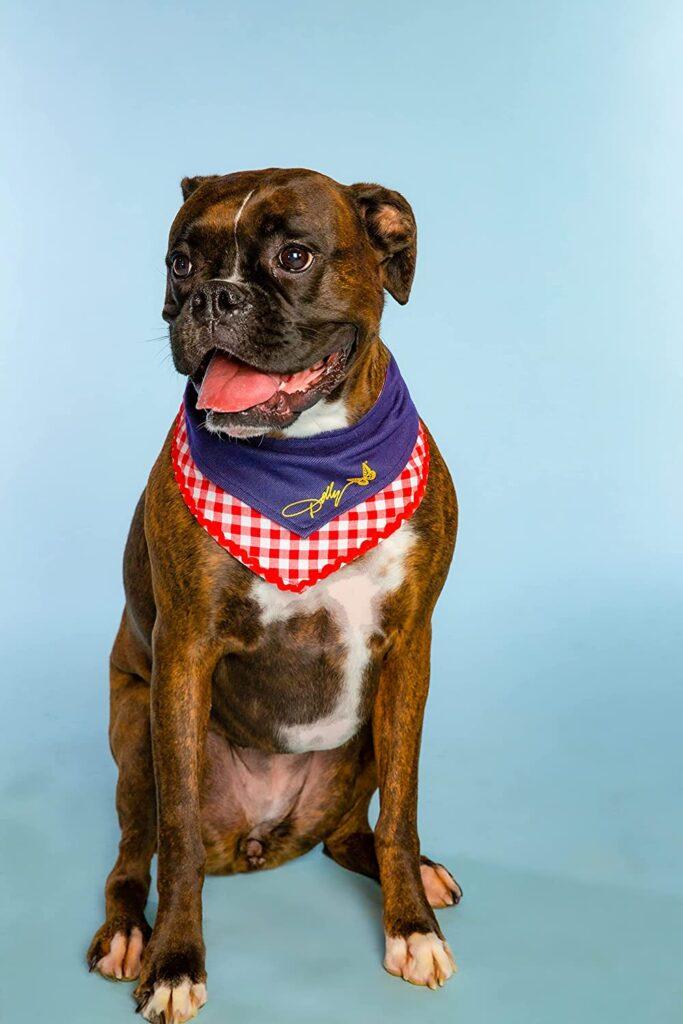 22. Doggy Parton Plush Dog Toy
I beg your parton.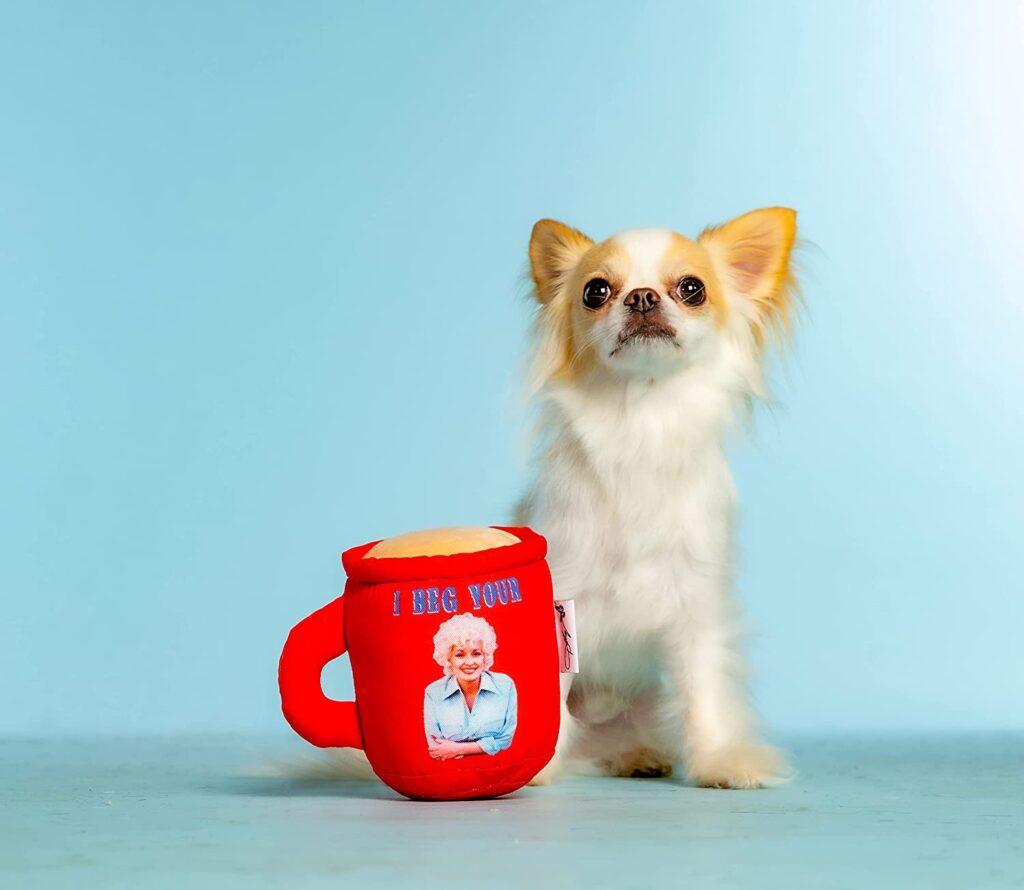 Latest posts by Ashley Hubbard
(see all)