This post may contain affiliate links, meaning if you book or buy something through one of these links, I may earn a small commission (at no extra cost to you!). Please see my disclosure.
Who here has been to a cat cafe? If you haven't, what exactly have you been doing with your life? As much as I try to surround myself with animals, I can't believe I had never been to one before. We don't have one in Nashville – actually, I just found out we're getting one so yay – and it hasn't been something I could easily seek out. When I was traveling in Indianapolis a few weeks ago, I went to check out the Fountain Square neighborhood to eat at Pure Eatery. I had gotten there a bit early so I strolled around the small little neighborhood downtown area and almost literally stumbled into Nine Lives Cat Cafe.
Psst: Looking for more cat cafes? Check out a few of our other posts!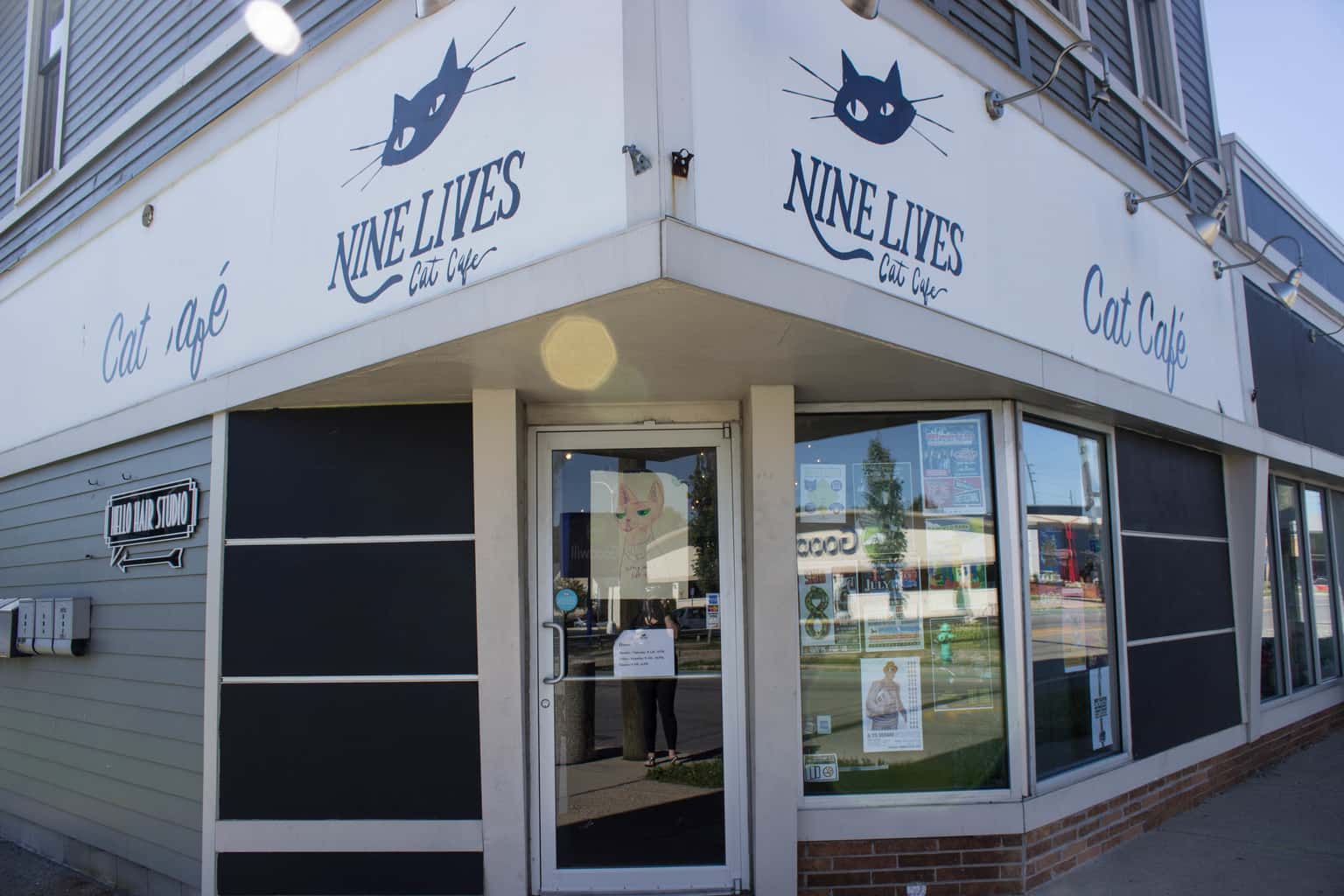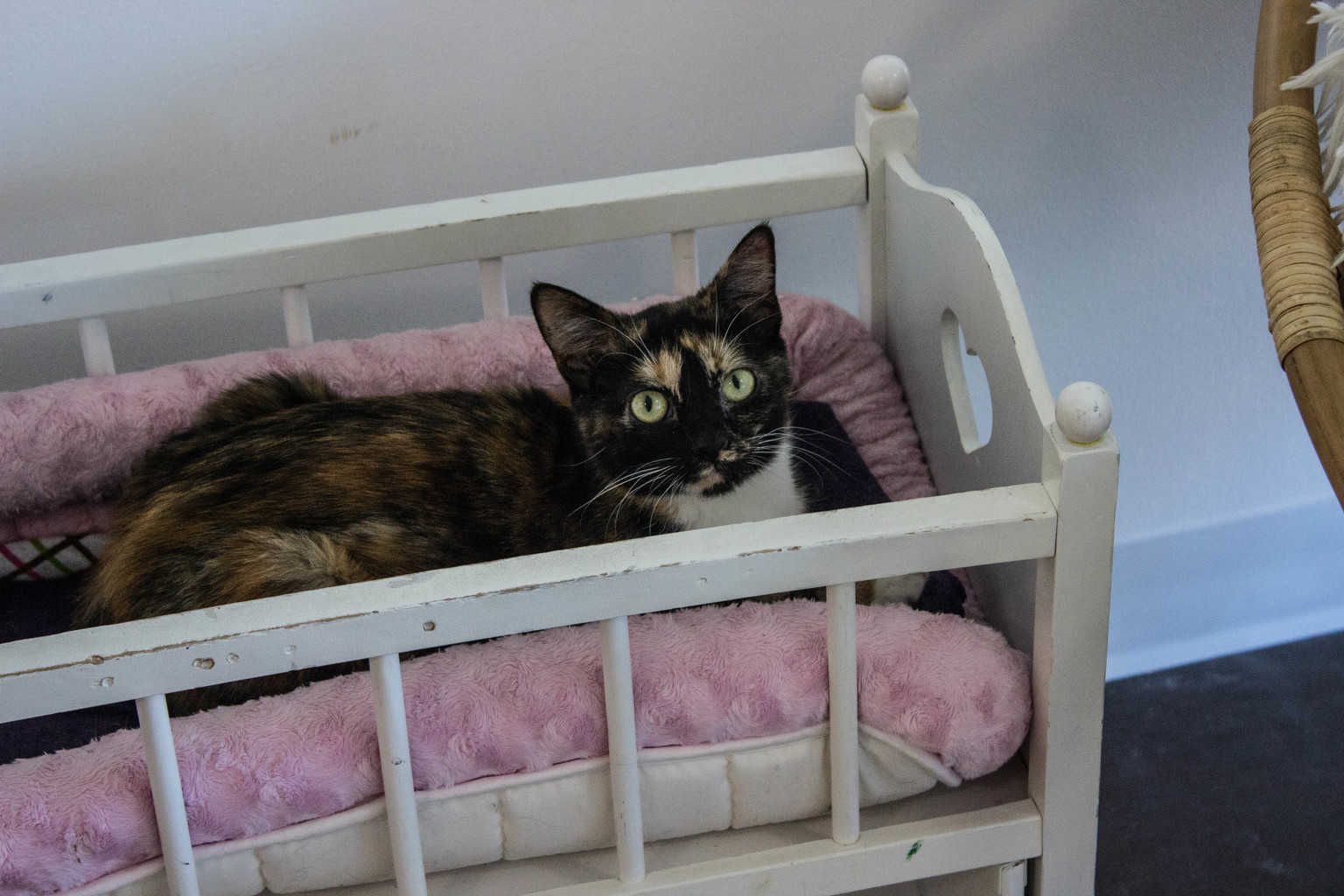 I had my eye on this mural and was headed towards it to take a picture when the sign on the building caught my eye. When I first walked in, I knew I was in cat heaven. Everything as far as the eye could see was cats. Cat paintings, cat ceramics, cat wall decor, a cat clock with a wagging tail. When you walk into the main entrance, you'll be in the main cafe area. This is cat free (unless you count all the fabulous decor) so even the less cat enthused can frequent the cafe. Here you can order a cup of coffee or tea, get some vegan goodies, check out a few items in their small shop and let them know you're there for the main attraction: to visit the adorable and oh-so-adoptable cats in the next room over.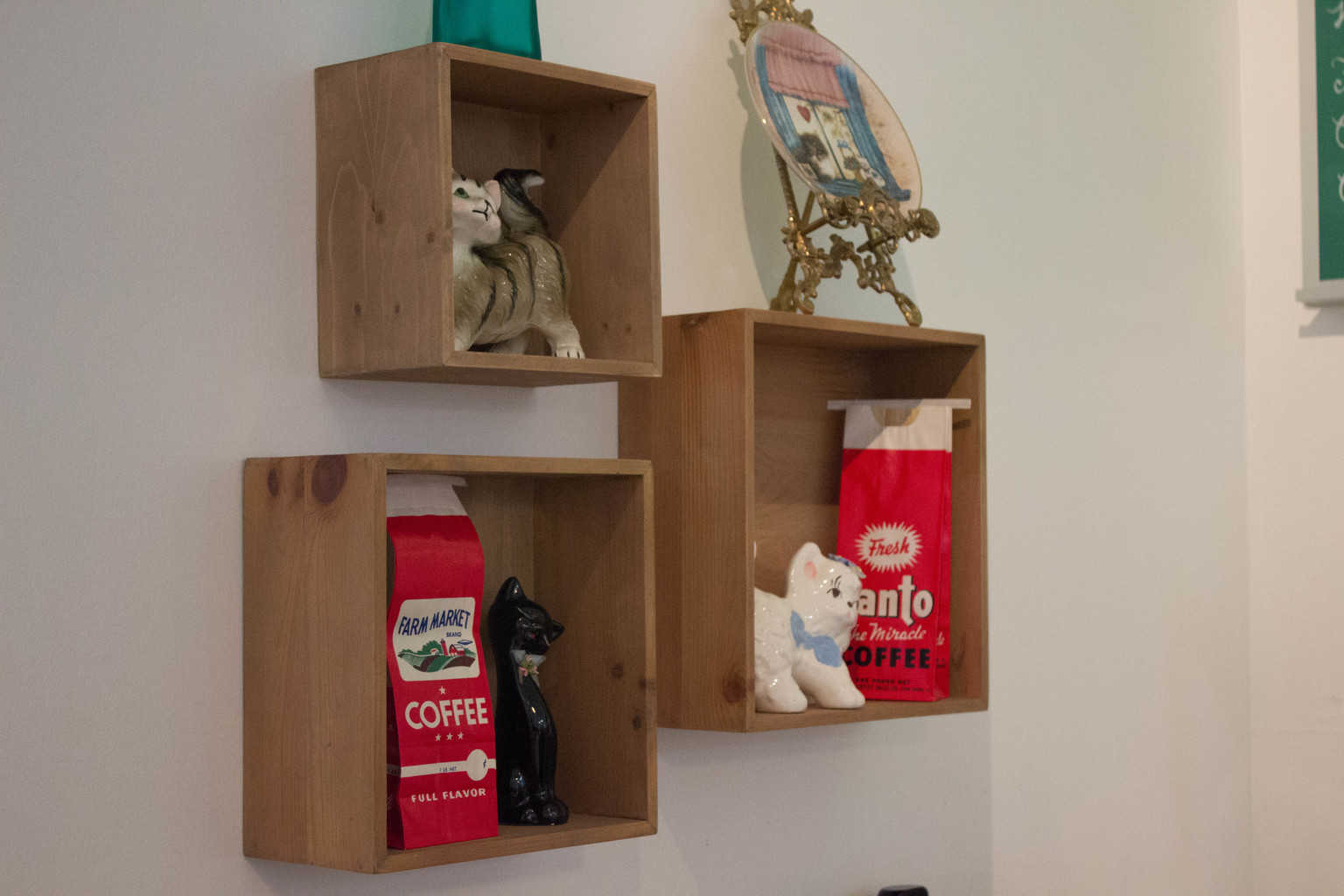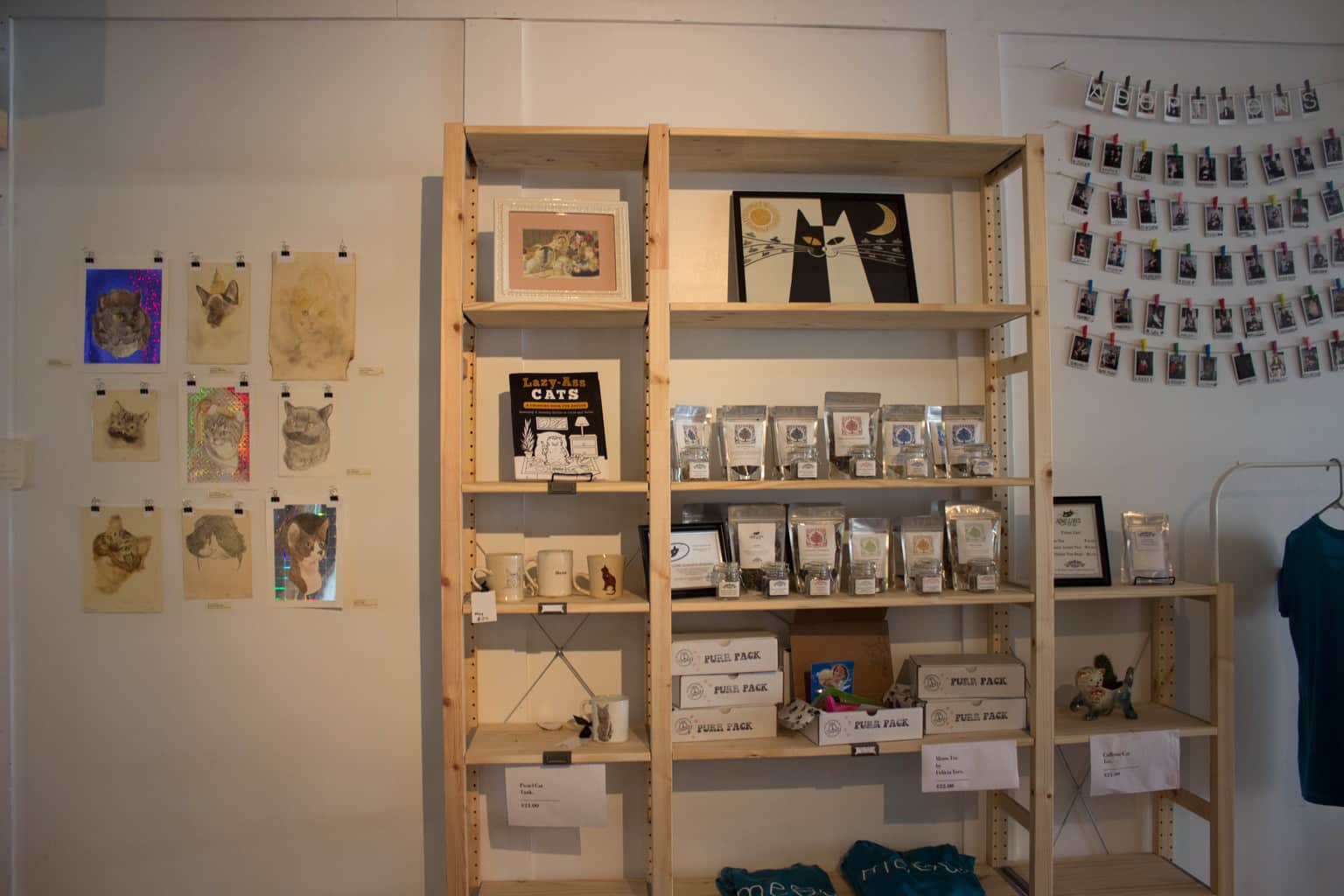 Separating the cafe and the cat room are these huge wall-length windows so even if you don't want to go inside the cat room, it's too busy (they only allow so many humans in at a time) or you want to sit and maybe do some work in the cafe, you can still see what all is going on.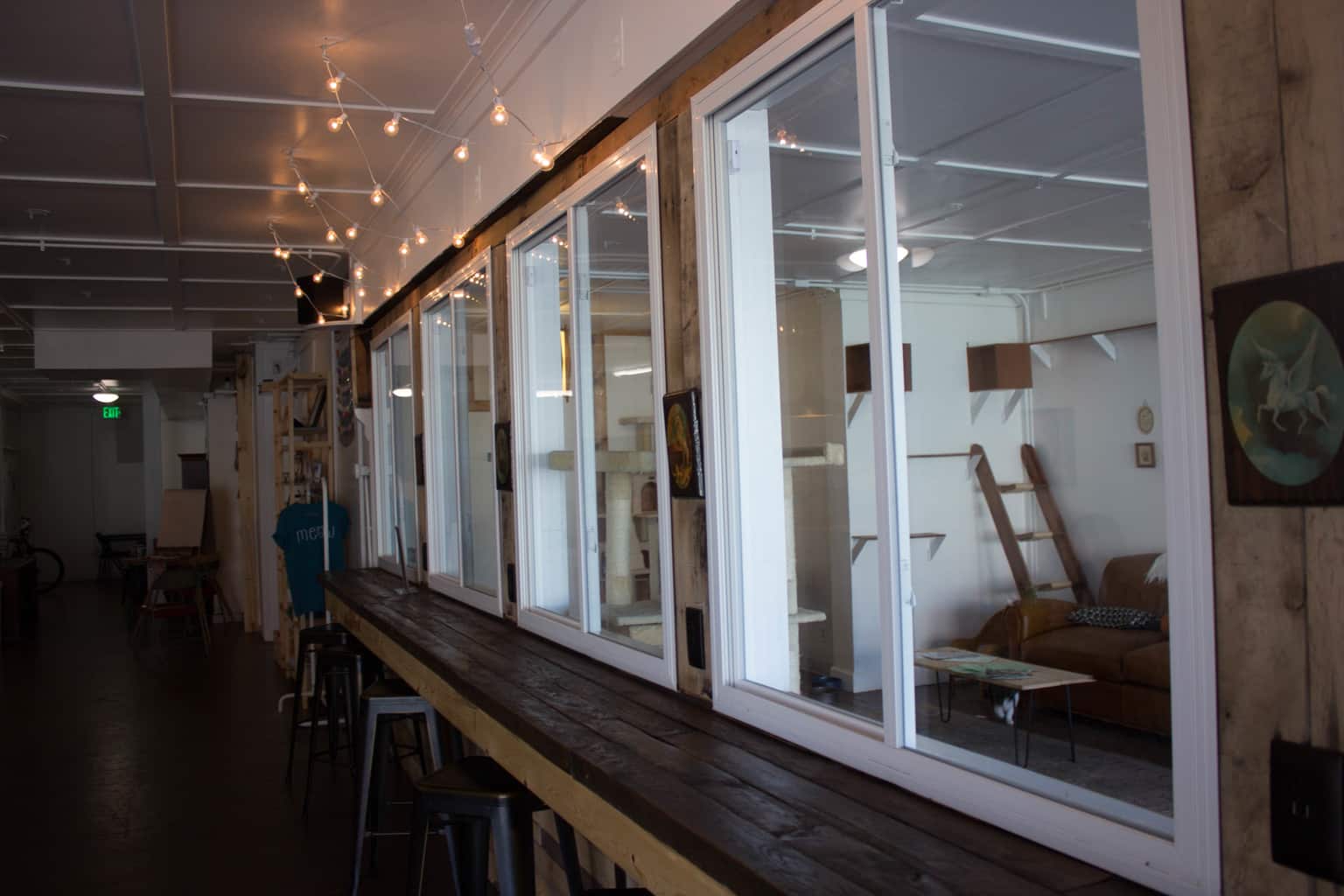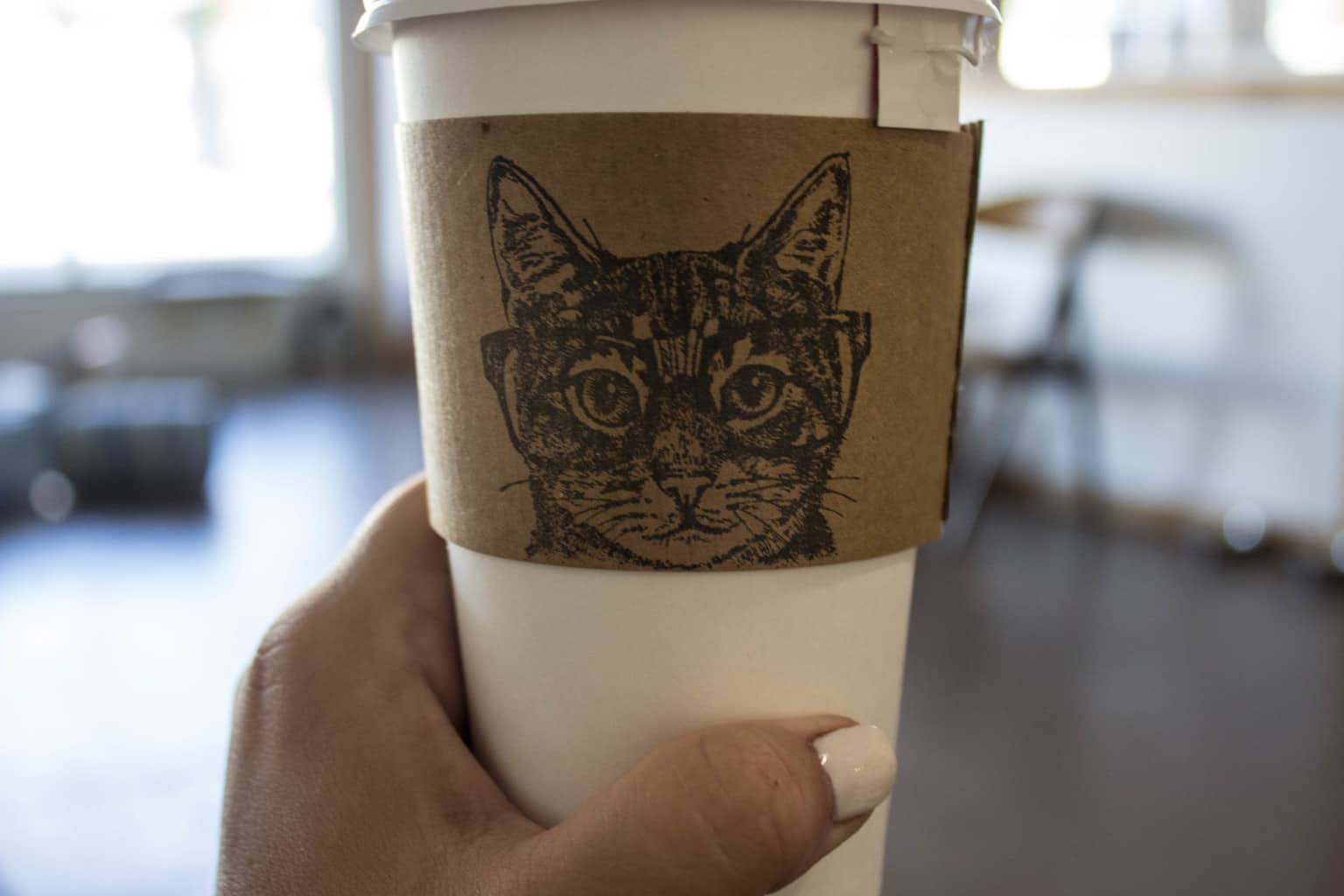 Once you grab your beverage of choice and snack, head on into the cat room through the double doors where the eight felines wait for your attention…or not. They are cats, you know.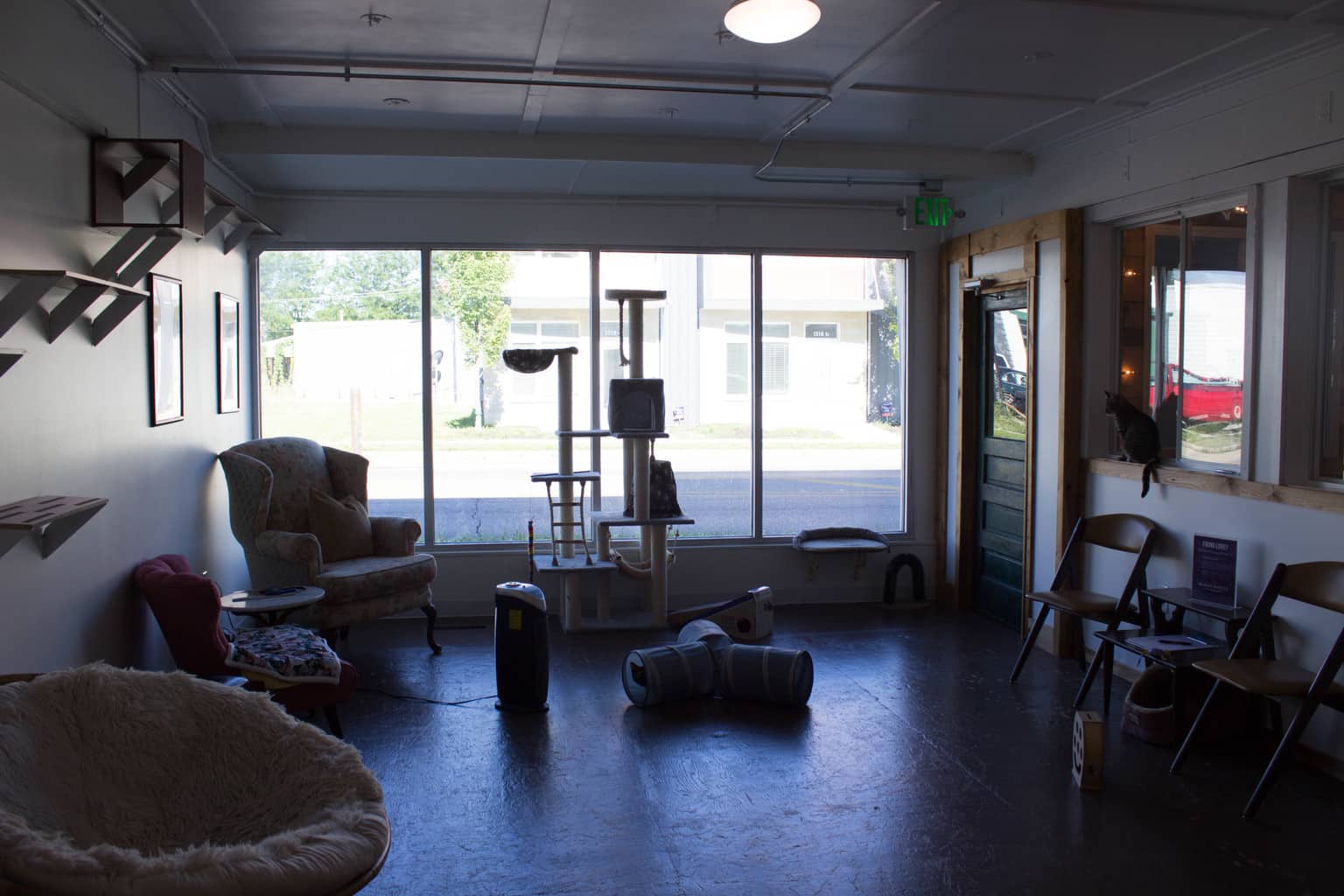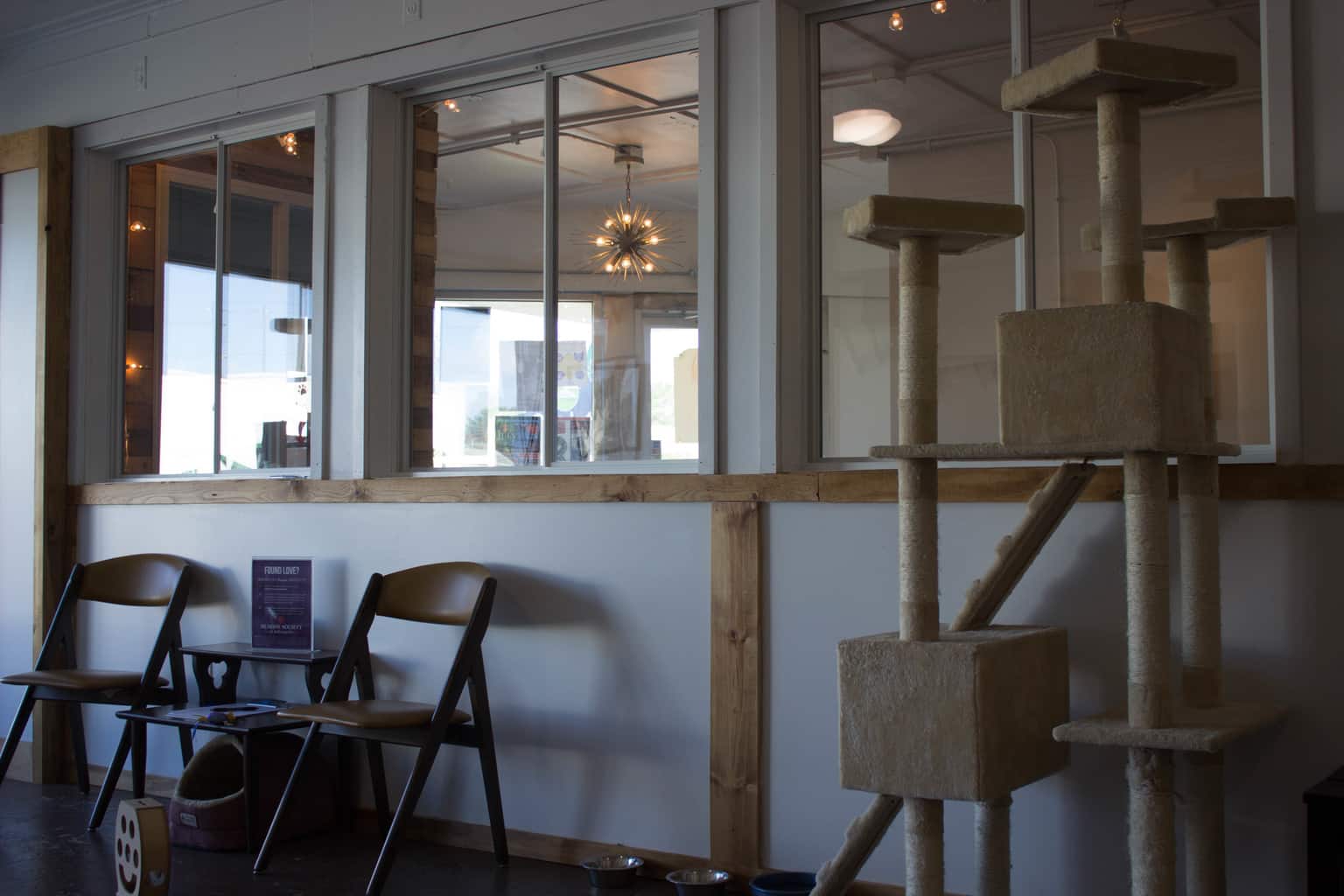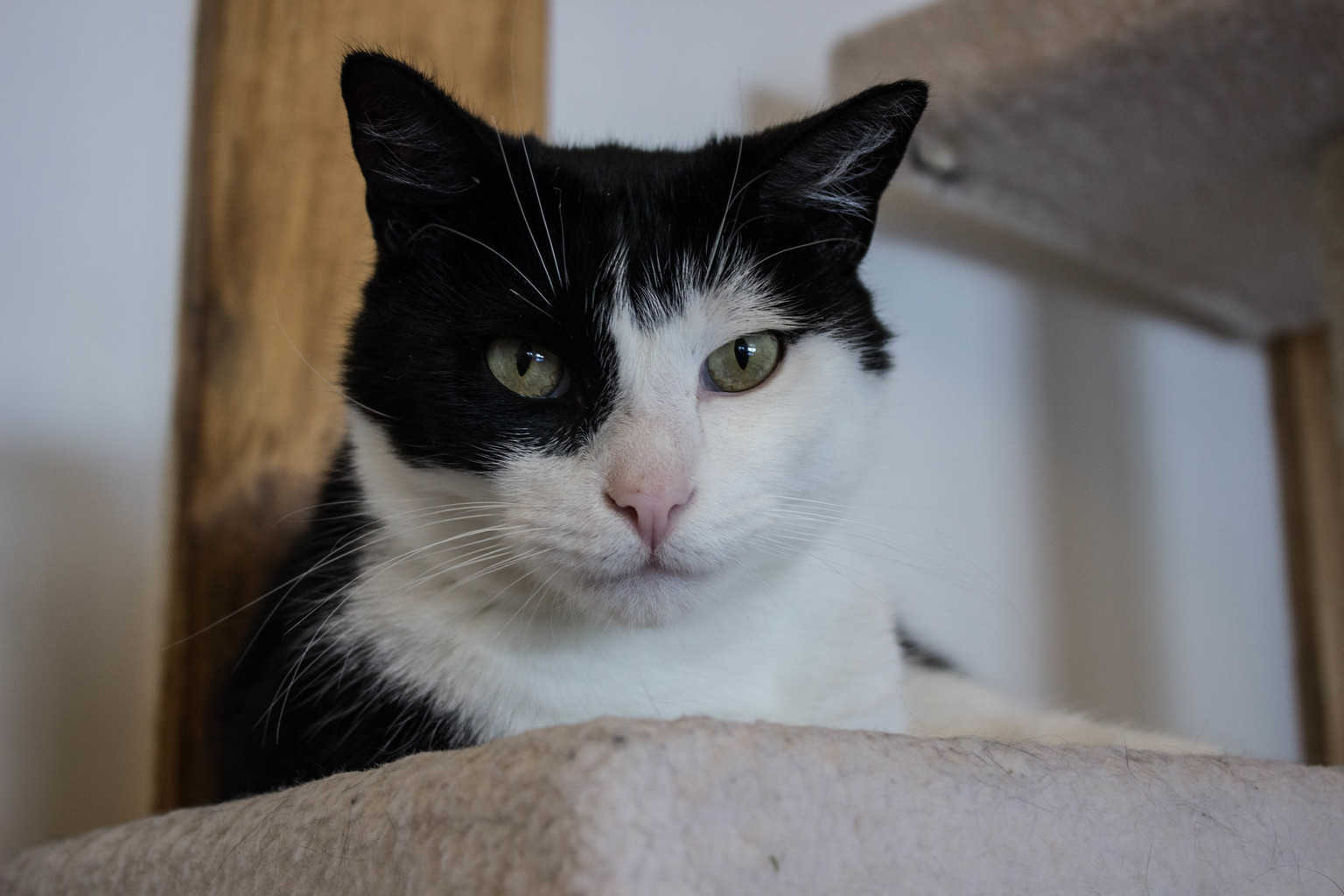 There are eight cats there but they have plenty of hiding spaces and a cat door into the back room so if they are feeling overwhelmed, unsocial or whatever, they can simply go where they please which I really love. I only saw five of the eight while I was there and as I've come to realize about cats, they all had their own distinct personality. Some were love bugs, some were super playful, some don't give a flip about you and some just wanted to sleep.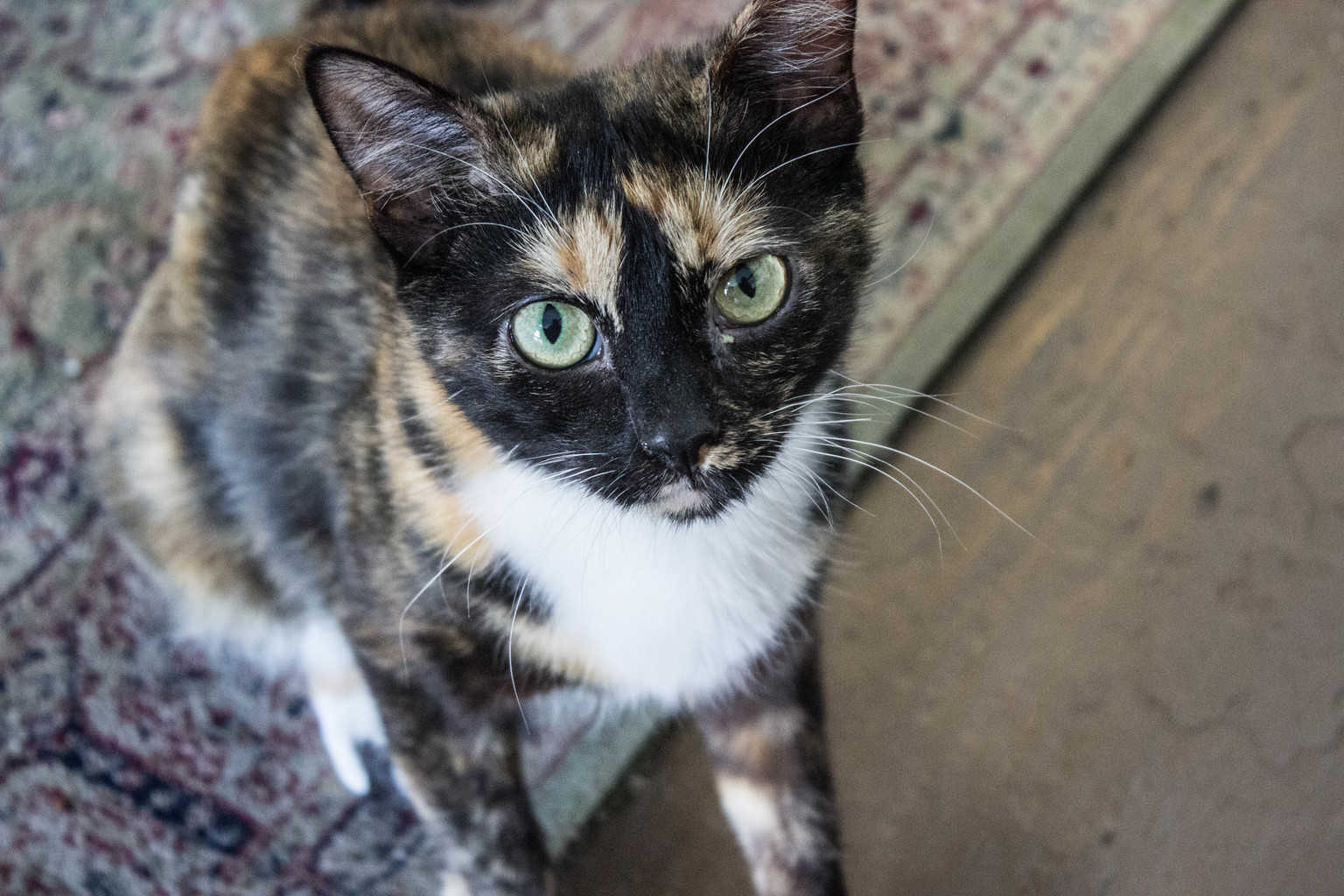 In between the moments of garnering for the cats' affections and luring them around the room with one of those mouse on a string toys, I looked at how much detail went into the decoration of the cat room and cafe. You can definitely tell someone had a distinct vision when creating this space. I loved all the vintage cat prints.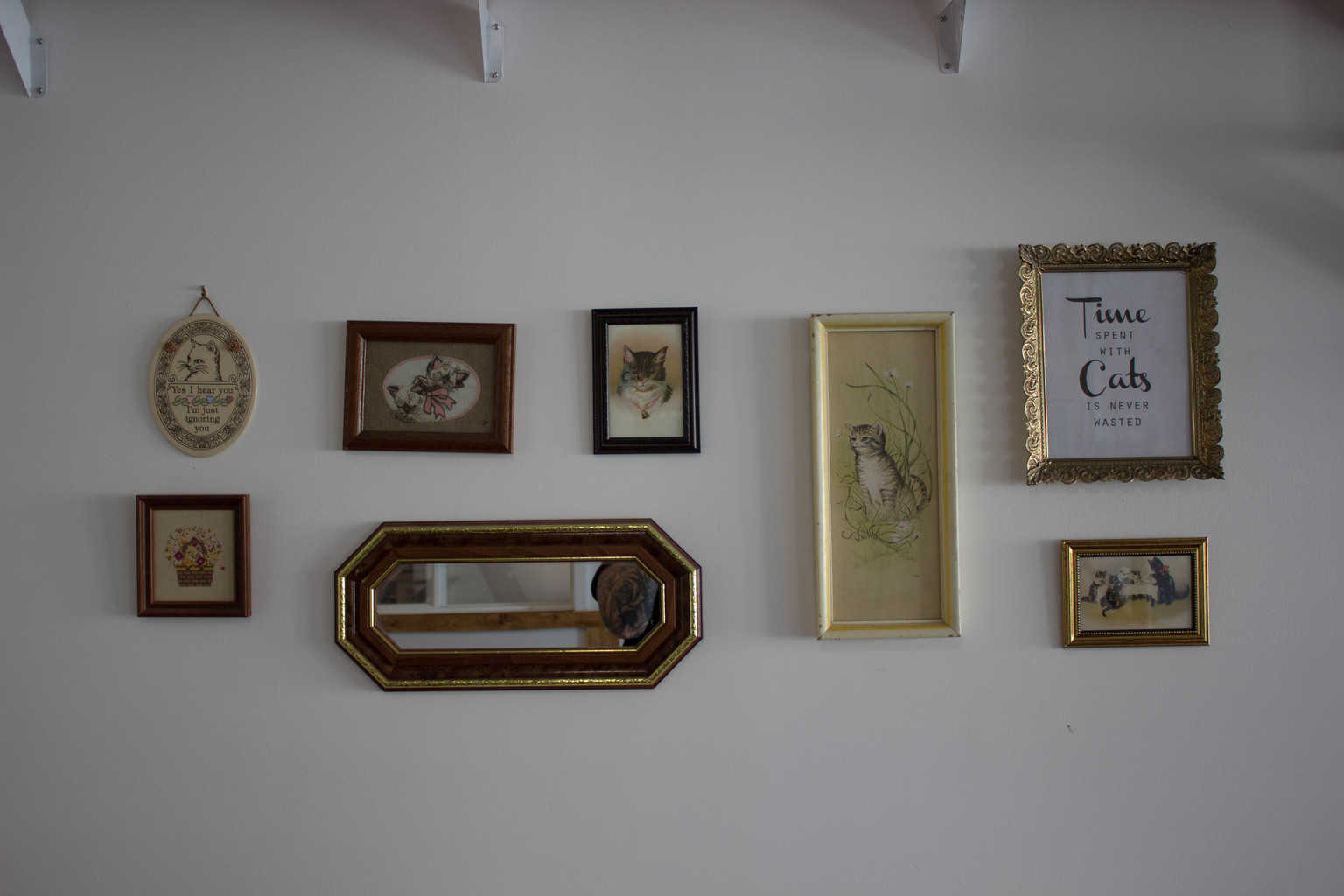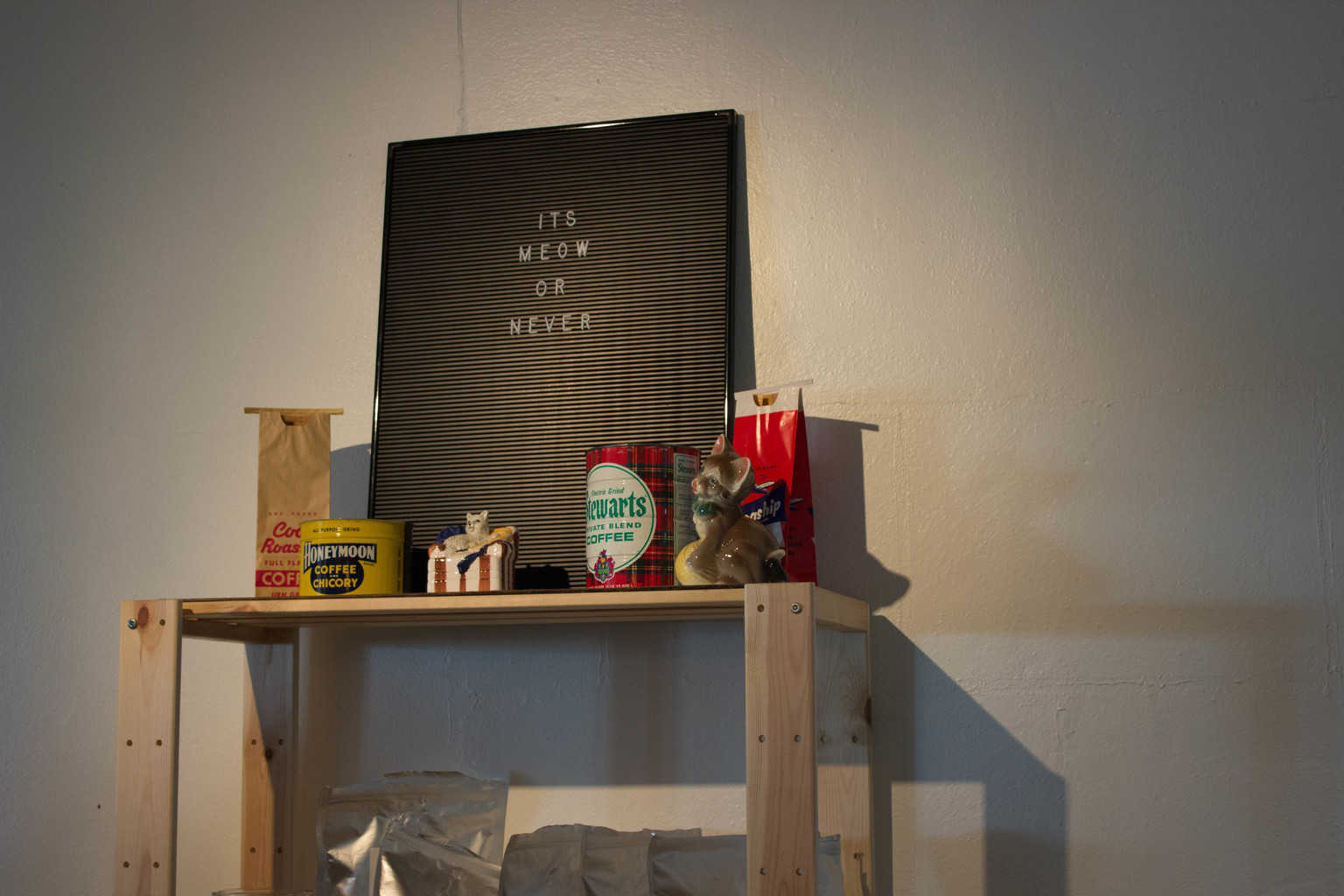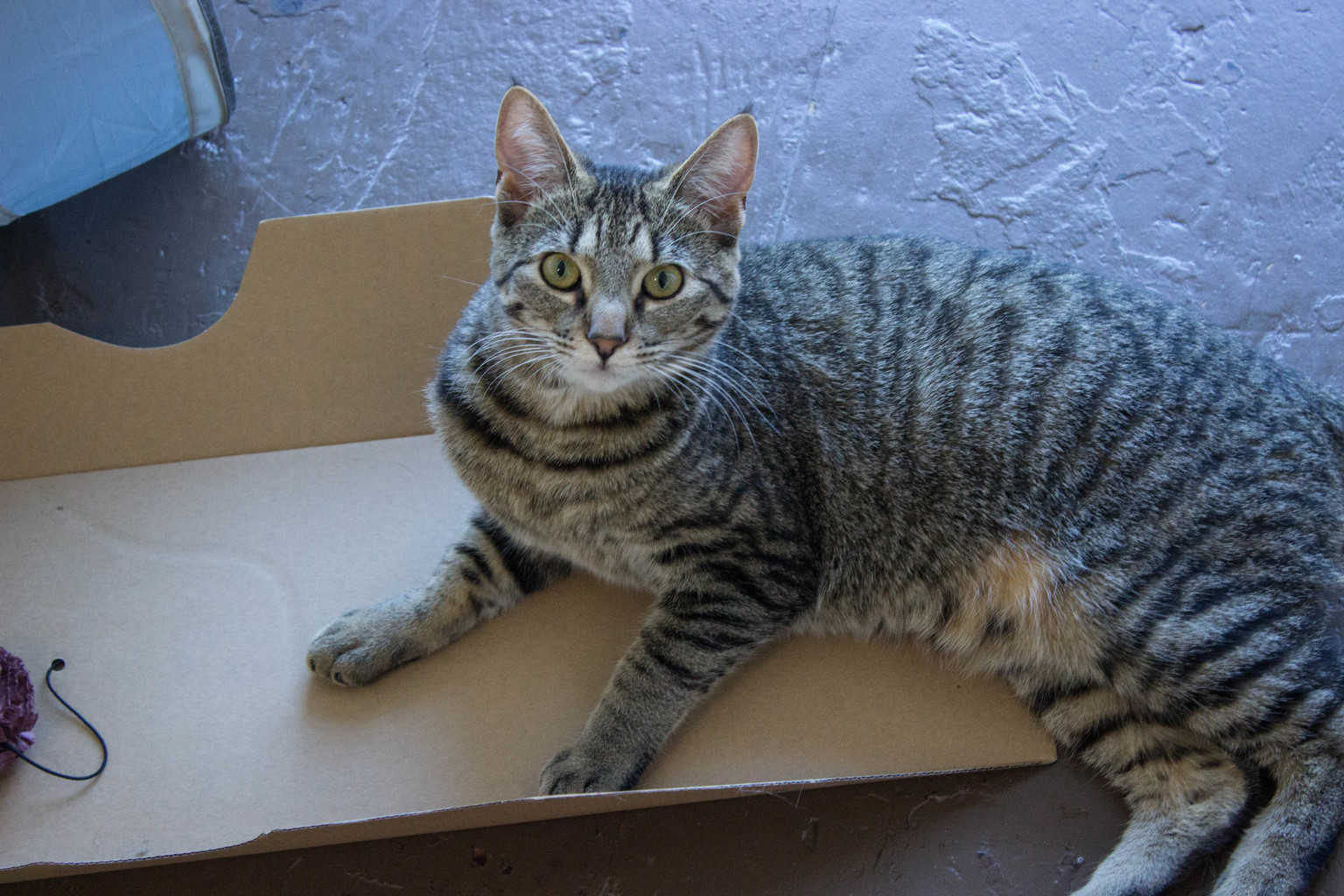 Nine Lives Cat Cafe – Is it Ethical?
Yes! While there are some animal cafes I'm unsure of and would have to research more such as owl cafes and such, I can 100% recommend Nine Lives Cat Cafe as ethical and a wonderful animal "attraction."
All of the cats come from the Humane Society of Indianapolis and are hand selected as cats they feel would do well in that environment. Employees of Nine Lives are trained on how to properly care for and look for signs of stress in the cats by the Humane Society.
Cats have free access to go to the back and are not forced to stay in the main cat room.
An employee is always in the cat room to make sure everything goes smoothly.
All cats are adoptable.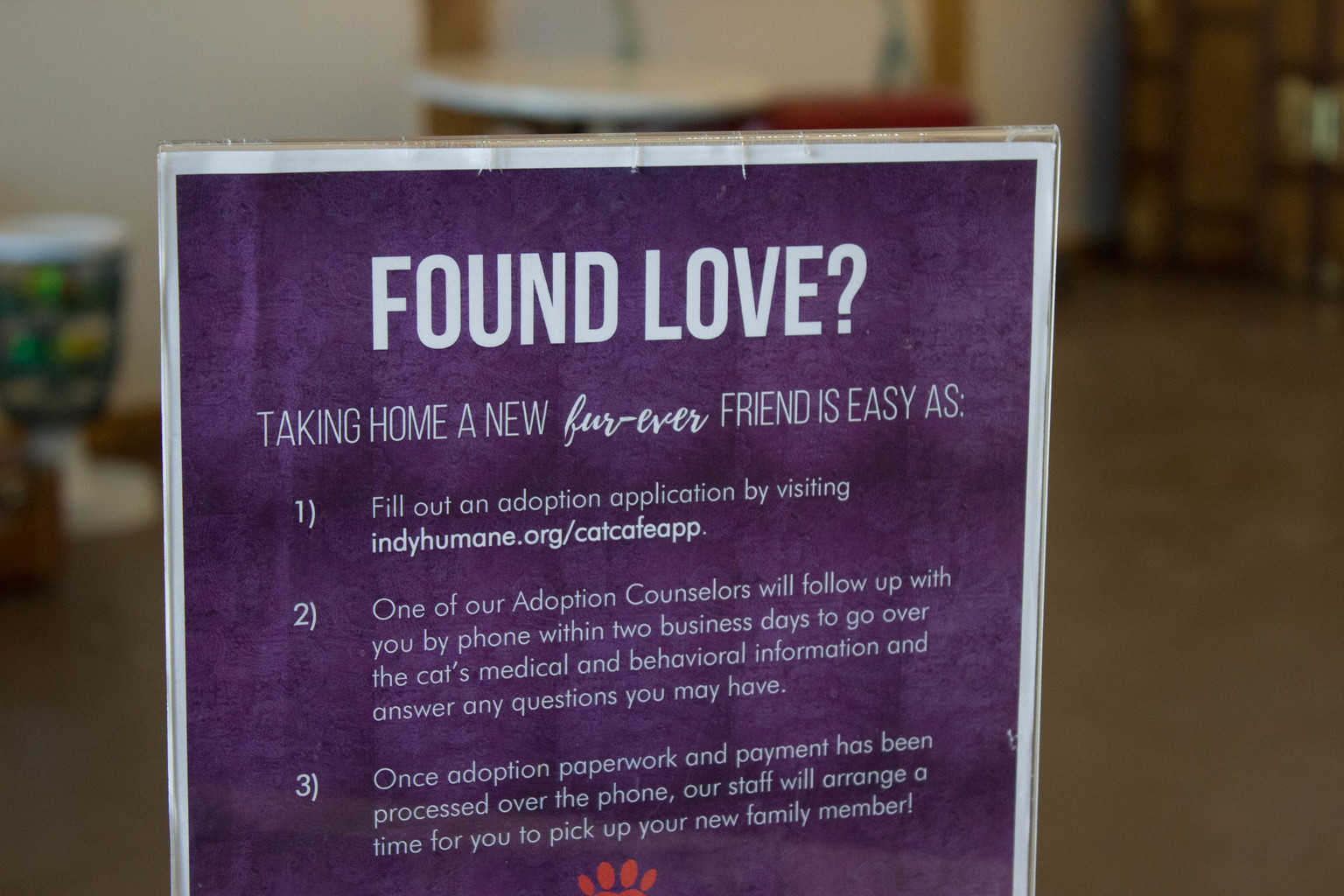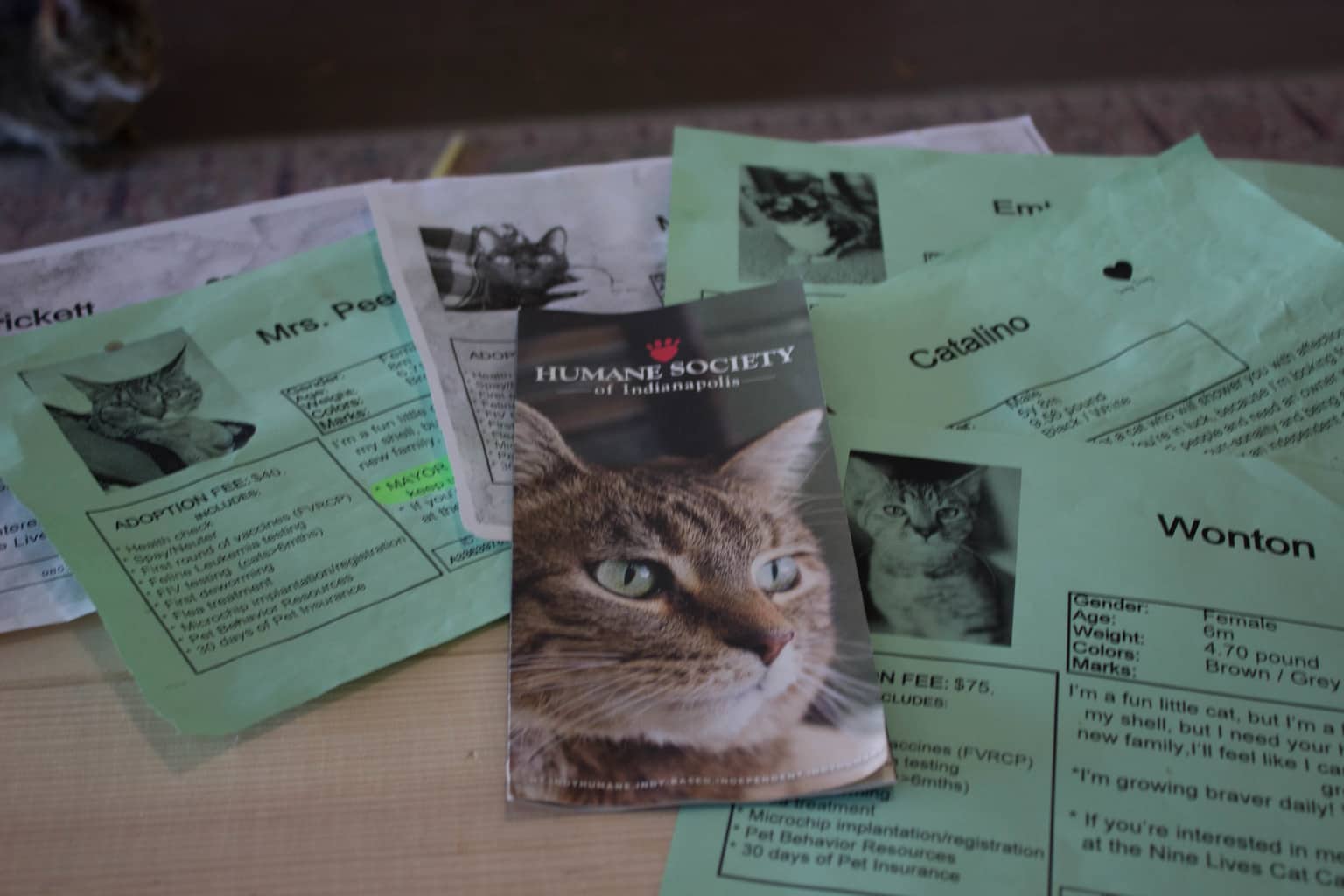 Is the cafe Vegan?
While the cafe is not entirely vegan, the staff was well versed on veganism. Almost all of their syrups were vegan and they were able to tell me which ones. Additionally, they just signed on with a new ALL VEGAN bakery – Sea Salt & Cinnamon – for their baked goods. While they, unfortunately, hadn't yet started getting shipments when I was there, they were supposed to soon.
---
Nine Lives Cat Cafe – Know Before You Go
Reservations, especially on the weekends, are recommended and can be done directly on their site.
It is $5/hour to go into the cat room. If you adopt a cat, this goes towards your adoption fee.
You may end up leaving with a cat if you're not careful!
Location | 1315 Shelby Street, Indianapolis, Indiana
---
Psst: Looking for more information on Indy? Check out a few of our other posts!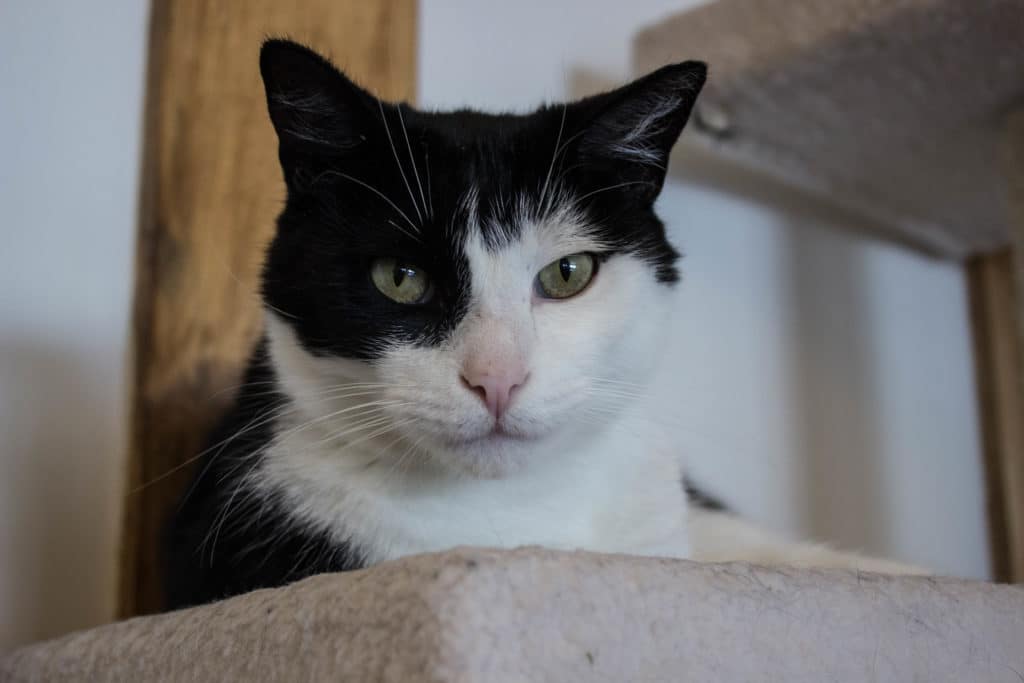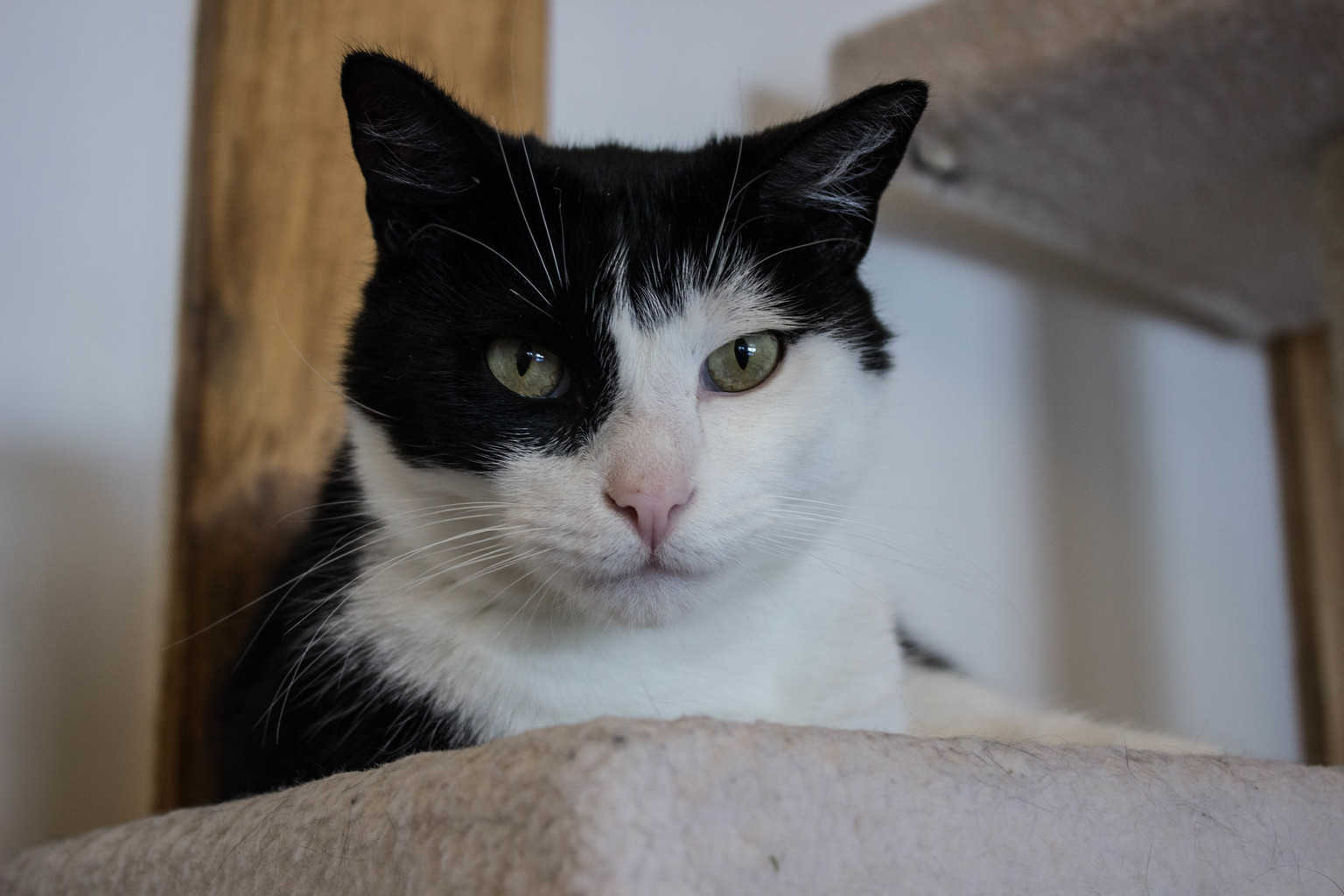 ---
What to Pack for Indianapolis
Pacsafe Cross Body Purse (I love my Pacsafe products and would highly recommend using them when traveling)
Comfortable Shoes (my feet tend to hurt pretty easily and these are the best shoes I've had in a while for walking a lot)
Have you ever been to Indy?? Tell me about it in the comments below ↓↓↓
Looking for accommodation in Indy? Check out reviews here and book here.
Want to know where I stayed? JW Marriott
Want to know where to eat in Indy? Here's a vegan guide!
What else have I written? You can find more Indianapolis posts here.
Like this post? Have Questions? Hit me up on Facebook | Twitter | Instagram | Pinterest | Email
Have you ever visited a cat cafe? Where at?
↓↓↓ PIN FOR LATER ↓↓↓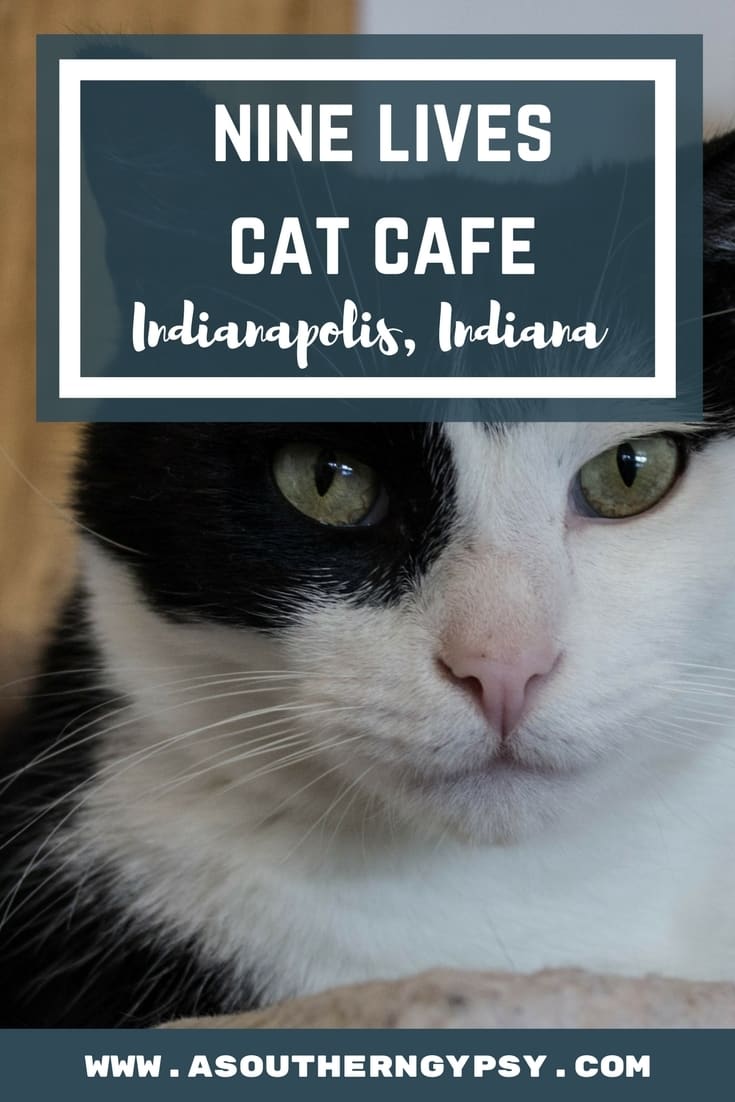 /one_half]
Latest posts by Ashley Hubbard
(see all)