This post may contain affiliate links, meaning if you book or buy something through one of these links, I may earn a small commission (at no extra cost to you!). Please see my disclosure.
A few weeks ago, I was in Indiana for about a week and got to explore Indianapolis for the first time. I left feeling very excited and pleased with both the vegan options and the sustainability of Indianapolis. In particular, I really loved a restaurant in the Broad Ripple neighborhood called Public Greens.
After we were finished with our Bloghouse workshop, a few of the girls and I decided to head over to Broad Ripple with Public Greens in mind specifically. As soon as we walked in, I knew I loved it. With a gorgeous natural lit, open space with a cafeteria setting, fresh flowers everywhere, a garden outside and plenty of outdoor seating – it was the perfect restaurant combination. Then I got a look at their menu and was even more delighted that they had many vegan options. Definitely one of the highlights of the trip!
What is Public Greens?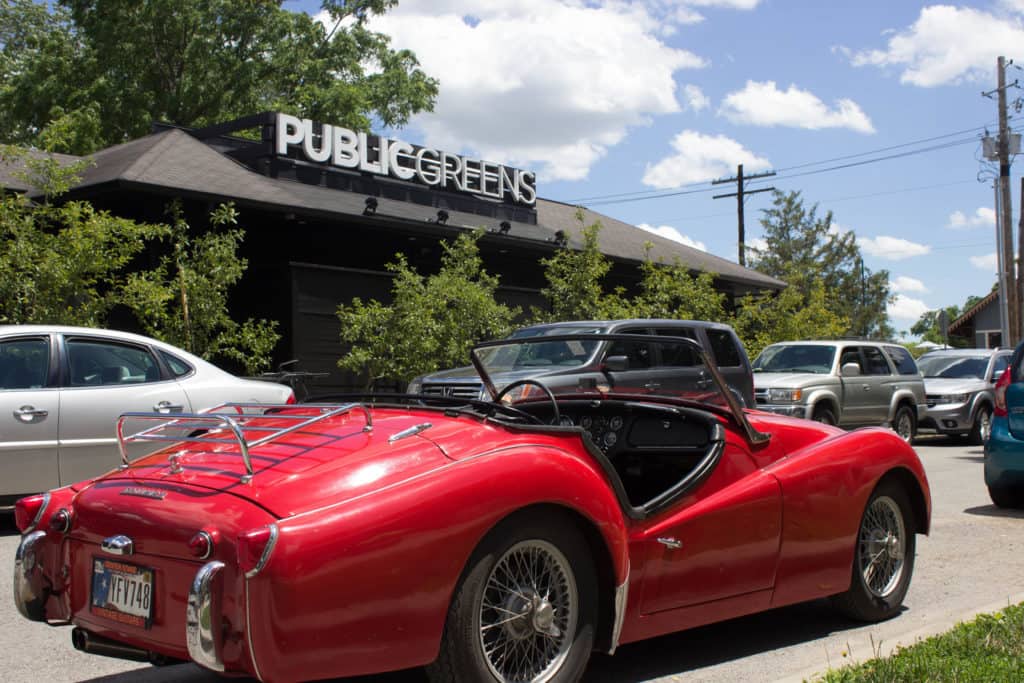 Public Greens is an urban kitchen located in Broad Ripple. It is a farm-market inspired cafeteria and a one-of-a-kind for profit restaurant in which they dedicate 100% of the profits to The Patachou Foundation. Public Greens is located on the Monon Trail which is a city-wide walking and bike greenway. There is an on-site garden and farmer which supplies crops and edible flowers that are used in the restaurant. The menu features food from local farms served in a cafeteria style.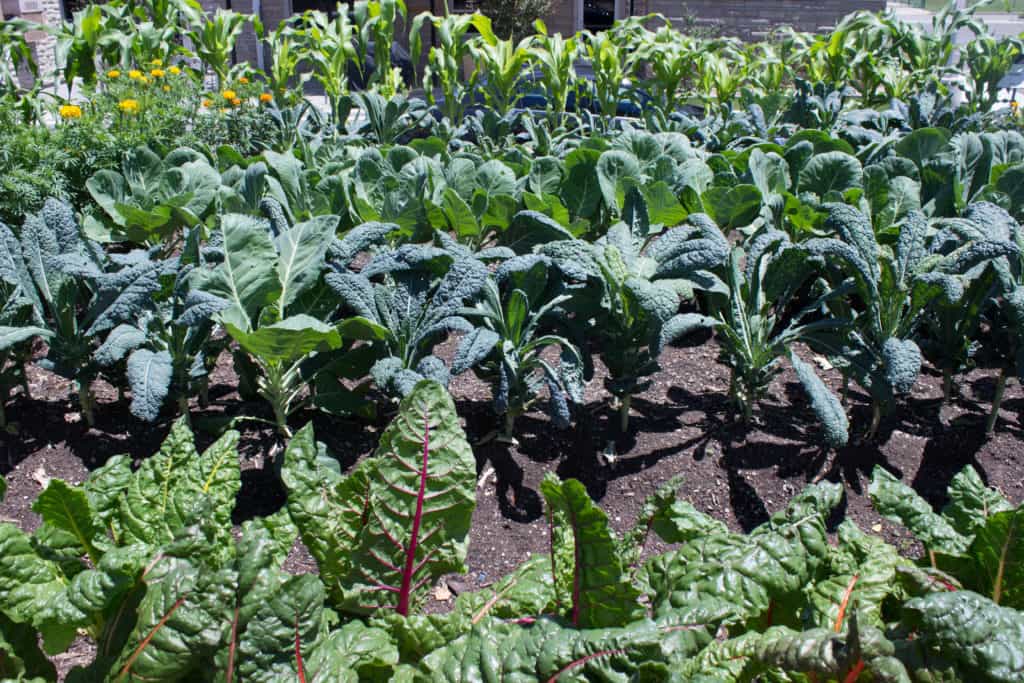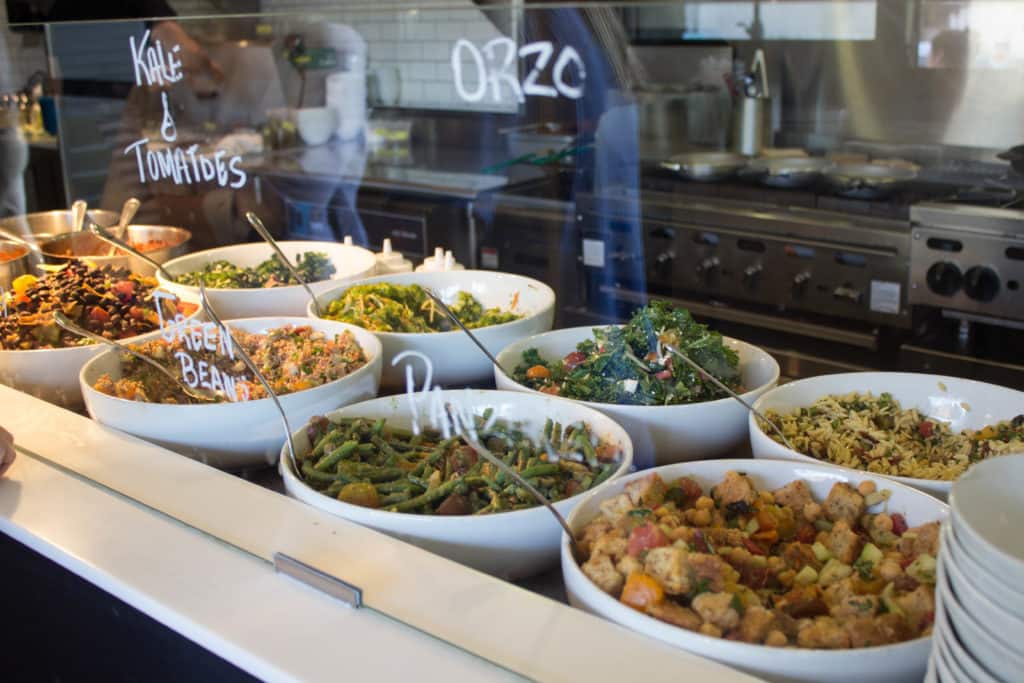 ---
What is the Patachou Foundation?
The Patachou Foundation prepares and serves healthy meals to children that have been impacted by homelessness and hunger. They also teach children about the whole foods they are eating to keep them aware and excited about eating healthy. The foundation is solely supported by donors, grants, Public Greens, and sponsors.
Indianapolis was ranked as the worst city in the country for access to fresh food – something I couldn't believe after being int he city for a few days. However, food security is real and occurs when there is no access to quality food or no money to buy it if there is access. The Patachou Foundation wanted to do something about the neighborhoods where food insecurity occurs and provide real food and hands-on education to these kids.
---
Vegan Options?
Public Greens has great vegan options and very clearly marked as you can see from their menu here. While it is a primarily an omni menu, there were several vegetarian and vegan dishes as well as vegan desserts. Also, lots of gluten free options.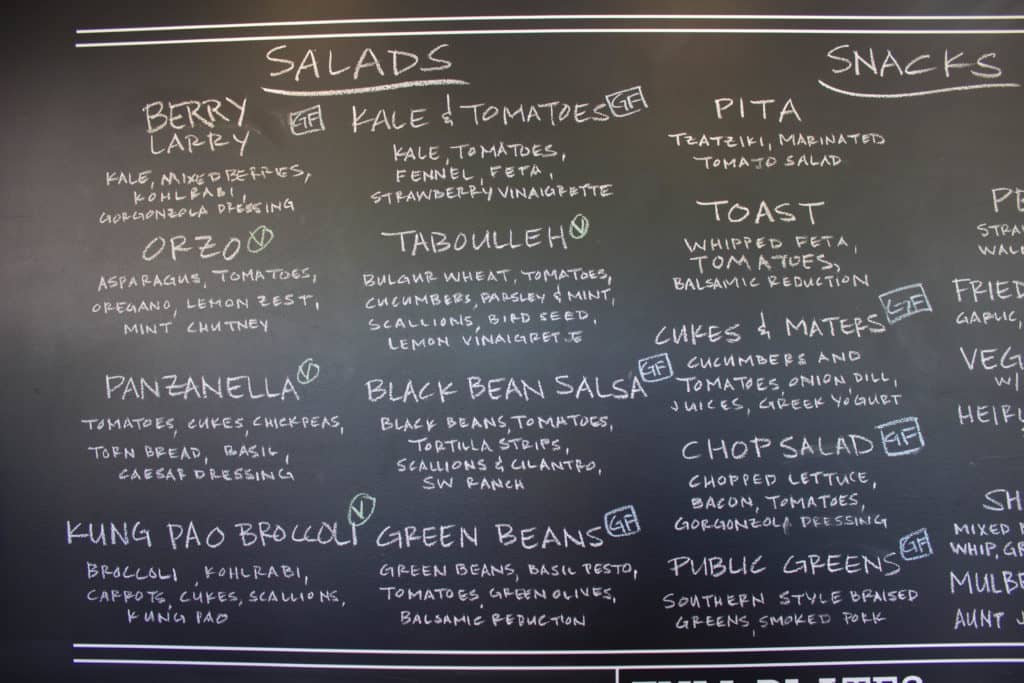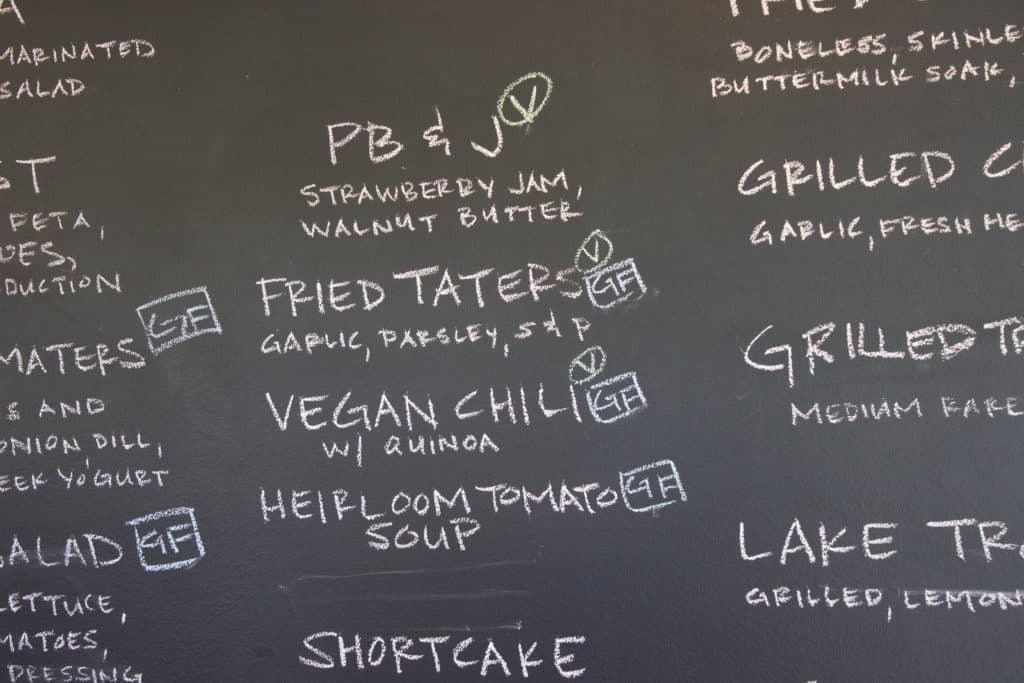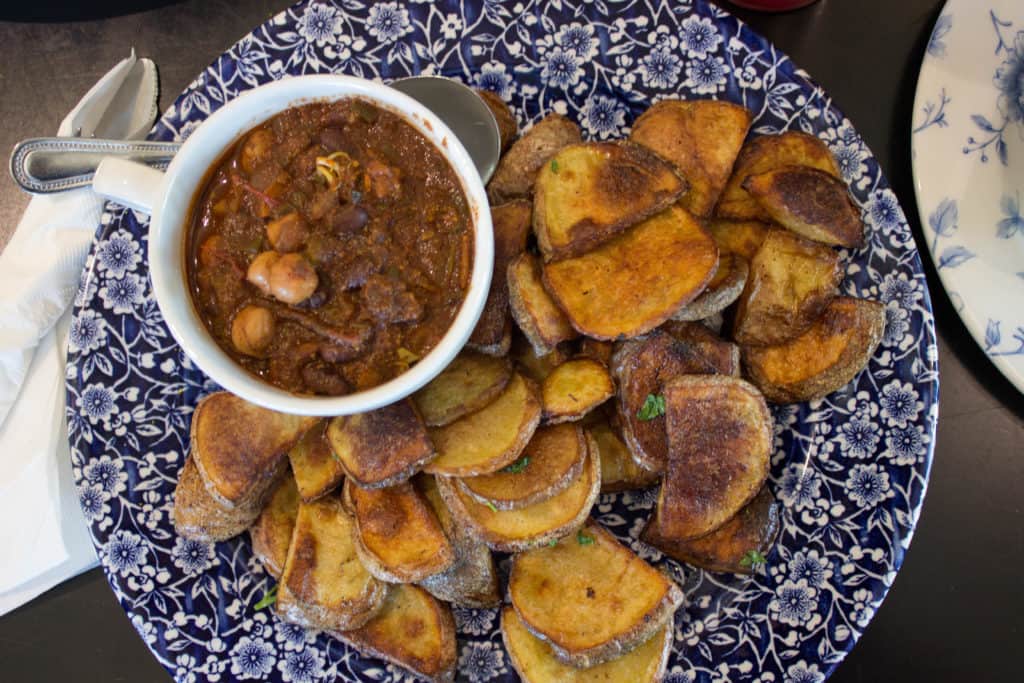 ---
Essential Info :
900 E 64th St. Indianapolis, Indiana 46220
Tuesday-Saturday 8:00am-9:00pm
Sunday & Monday 8:00am-4:00pm
Heading to Indianapolis? Find great places to stay here.
What else have I written on Indy? You can find more Indianapolis posts here.
Like this post? Have Questions? Hit me up on Facebook | Twitter | Instagram | Pinterest | Email
Have you ever visited a restaurant with a similar mission? Tell me in the comments ↓↓↓
↓↓↓ PIN ME ↓↓↓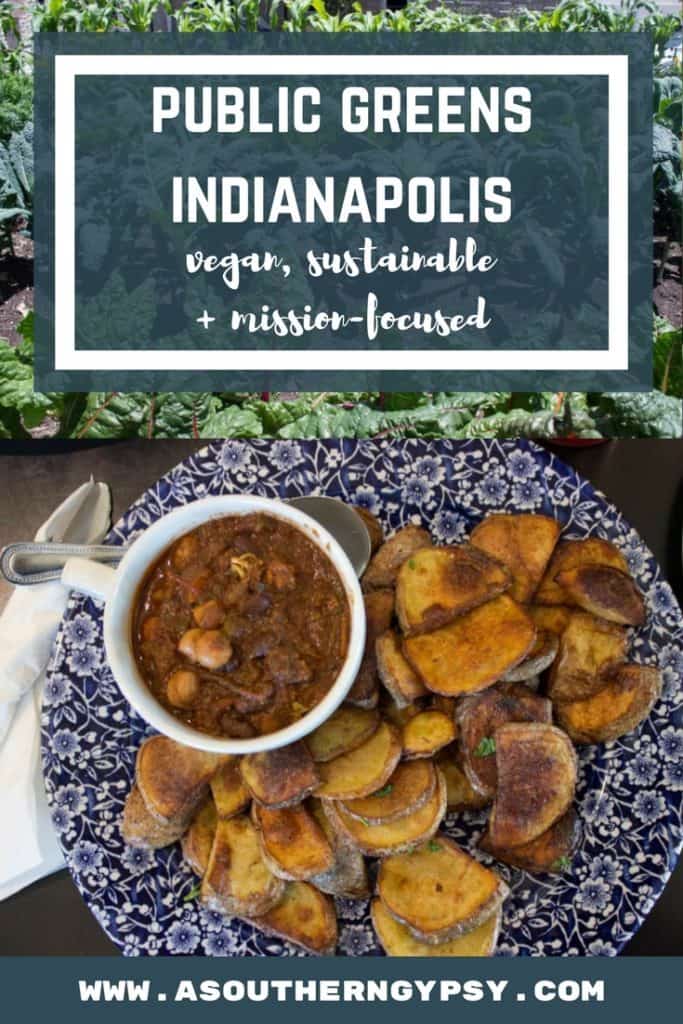 Latest posts by Ashley Hubbard
(see all)