This post may contain affiliate links, meaning if you book or buy something through one of these links, I may earn a small commission (at no extra cost to you!). Please see my disclosure.
What do you think of when you think of Oklahoma City or Oklahoma in general? I'll be honest. I had no idea what Oklahoma City was like at all. I had never been anywhere in the state except driving through it for short periods of time. I'm always excited to explore underrated destinations though and I've never visited a place where I couldn't find something awesome about the place. But, I didn't find just one amazing thing in OKC – everything about it was amazing! If you're looking for ideas for weekend getaways in Oklahoma, this 48 hour Oklahoma City itinerary is a perfect starting place!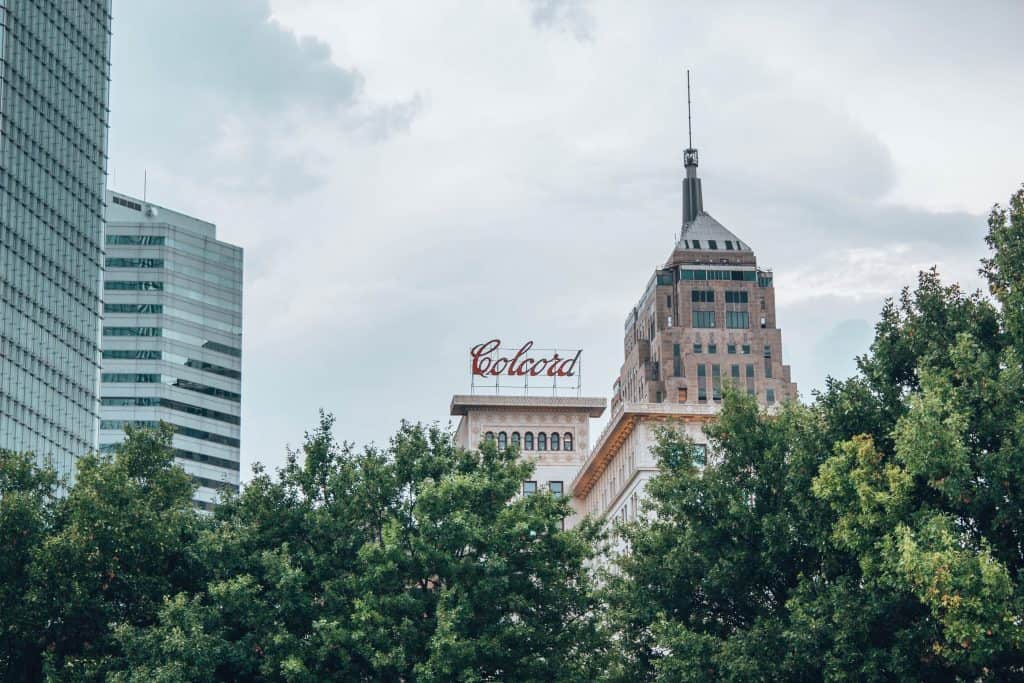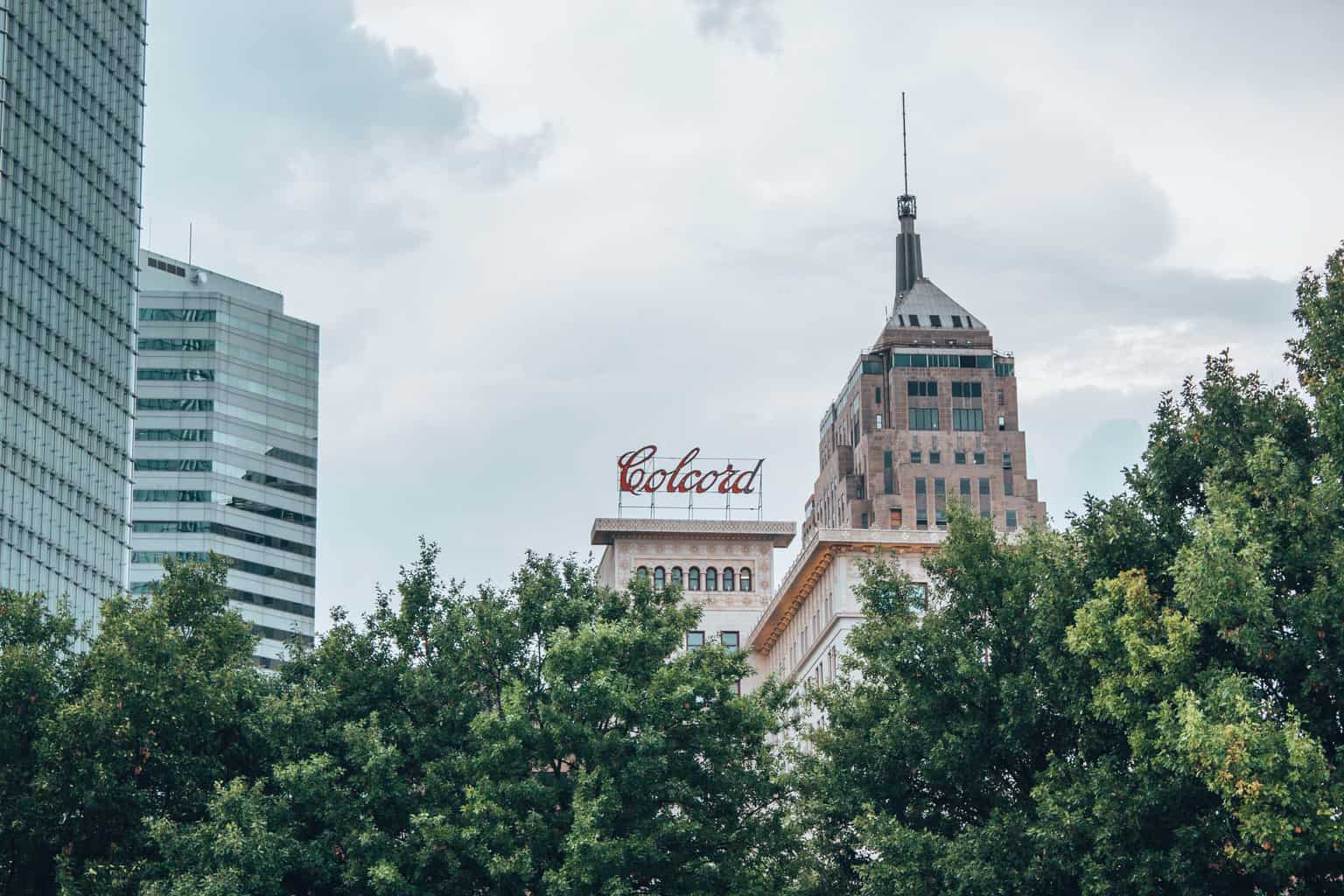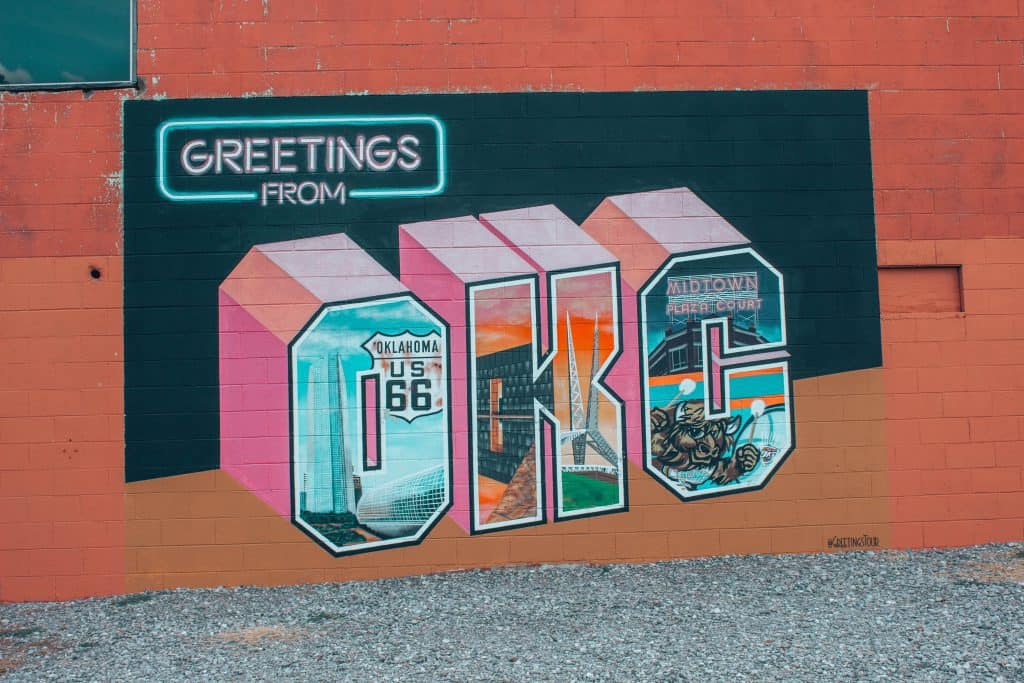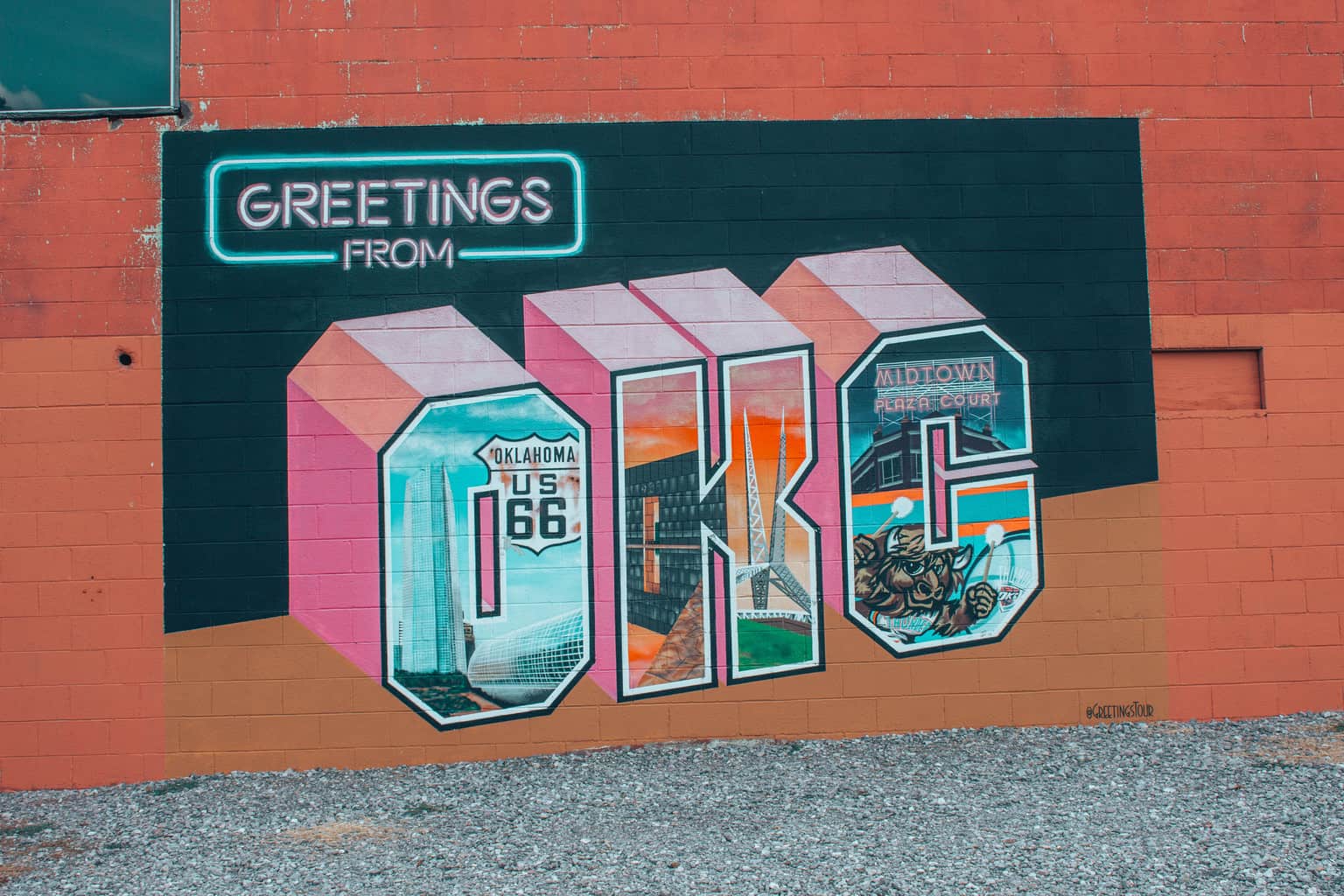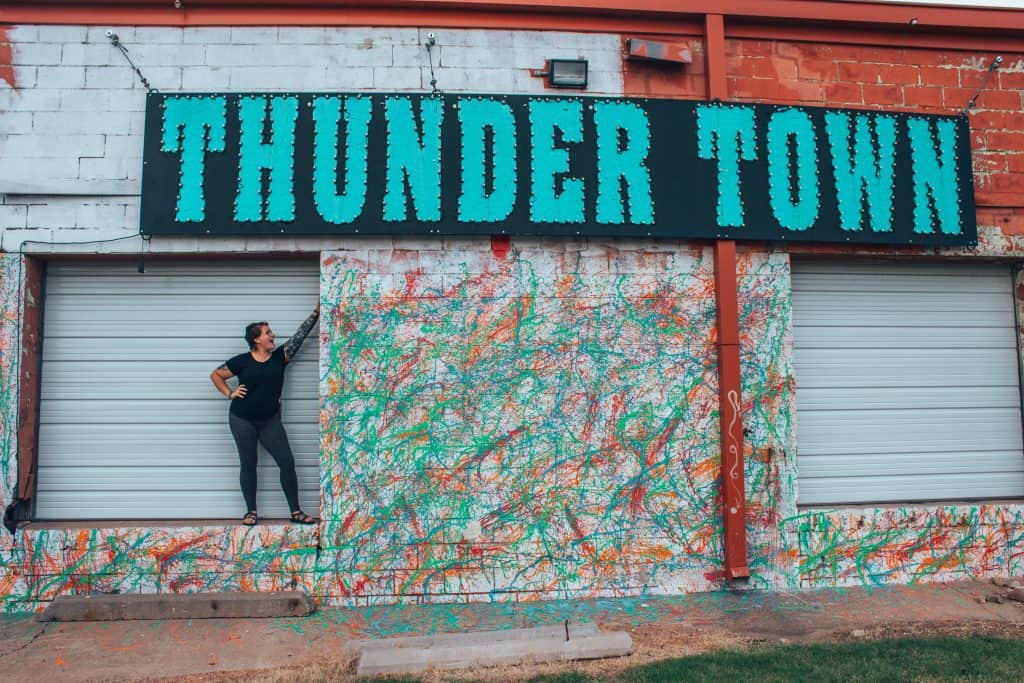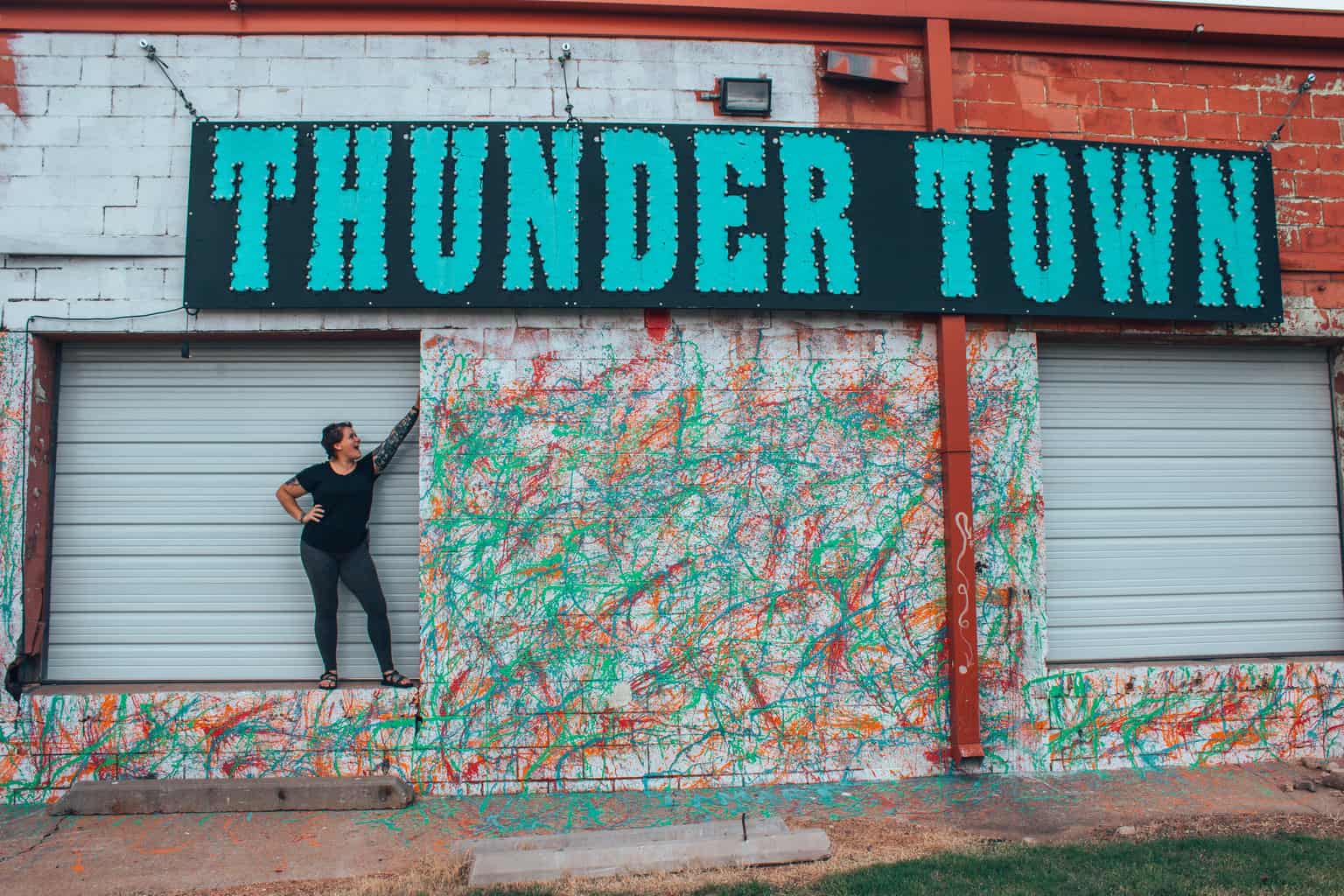 Psst: Looking for more information on Oklahoma City? Check out a few of our other posts!
Getting to Oklahoma City
First things first…you gotta get there. Oklahoma may be known unfairly as a flyover state but I'm going to suggest you don't do that. If you're flying in like, flights to Oklahoma City were actually pretty affordable for me! I set up a price alert for my dates on Skyscanner like I normally do and was able to snag a $190 RT flight to Oklahoma City from Nashville!
Getting Around Oklahoma City
Once you're in Oklahoma City, you can rent a car or you can just grab an Uber to your hotel. Depending on where you're staying, you can utilize Uber, walk, use Spokies (bike share program) or the free shuttle at your hotel. Additionally, there will be a 6-mile streetcar debuting in December which will service many downtown districts.
---
Day 1 of 2 Days in Oklahoma City
Now that you've gotten to Oklahoma City and you know how to get around, time to have the most amazing weekend in Oklahoma City!
Donuts & Coffee at Holey Rollers
You can't really start any day better than if you start it with vegan donuts and coffee. I was so excited to find out there was an all-vegan donut spot in Oklahoma City! I decided to try one I wouldn't normally try – tomato jam filled. While it was absolutely beautiful and great for photos, I realized I am not so much a savory donut person. It was good but I definitely loved the watermelon lemongrass more! Regardless, delicious donuts and you should make this your breakfast spot for sure!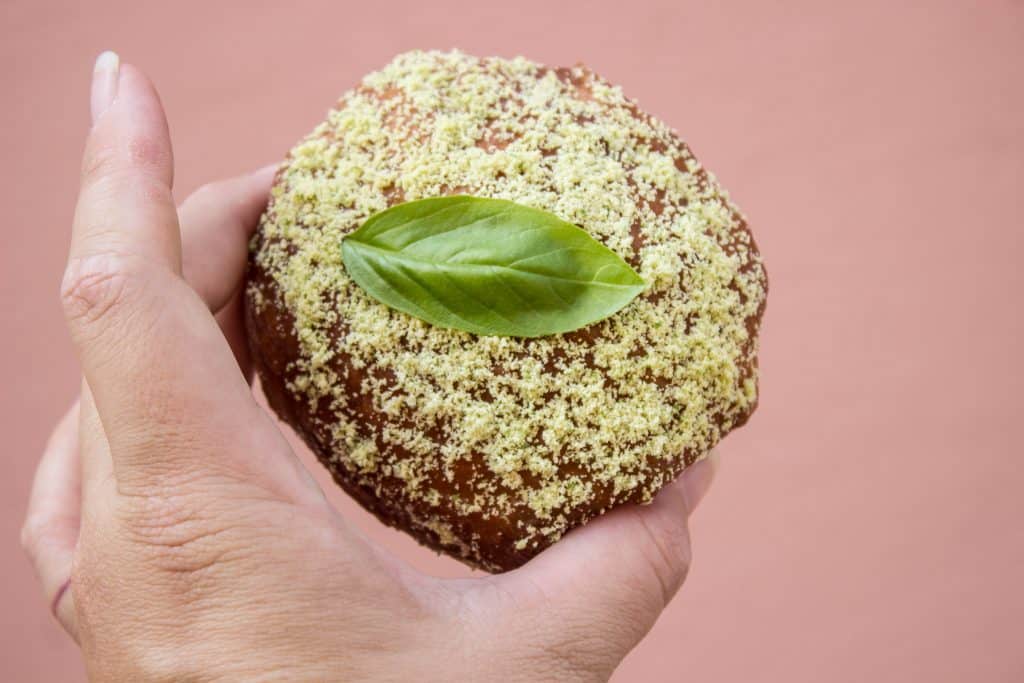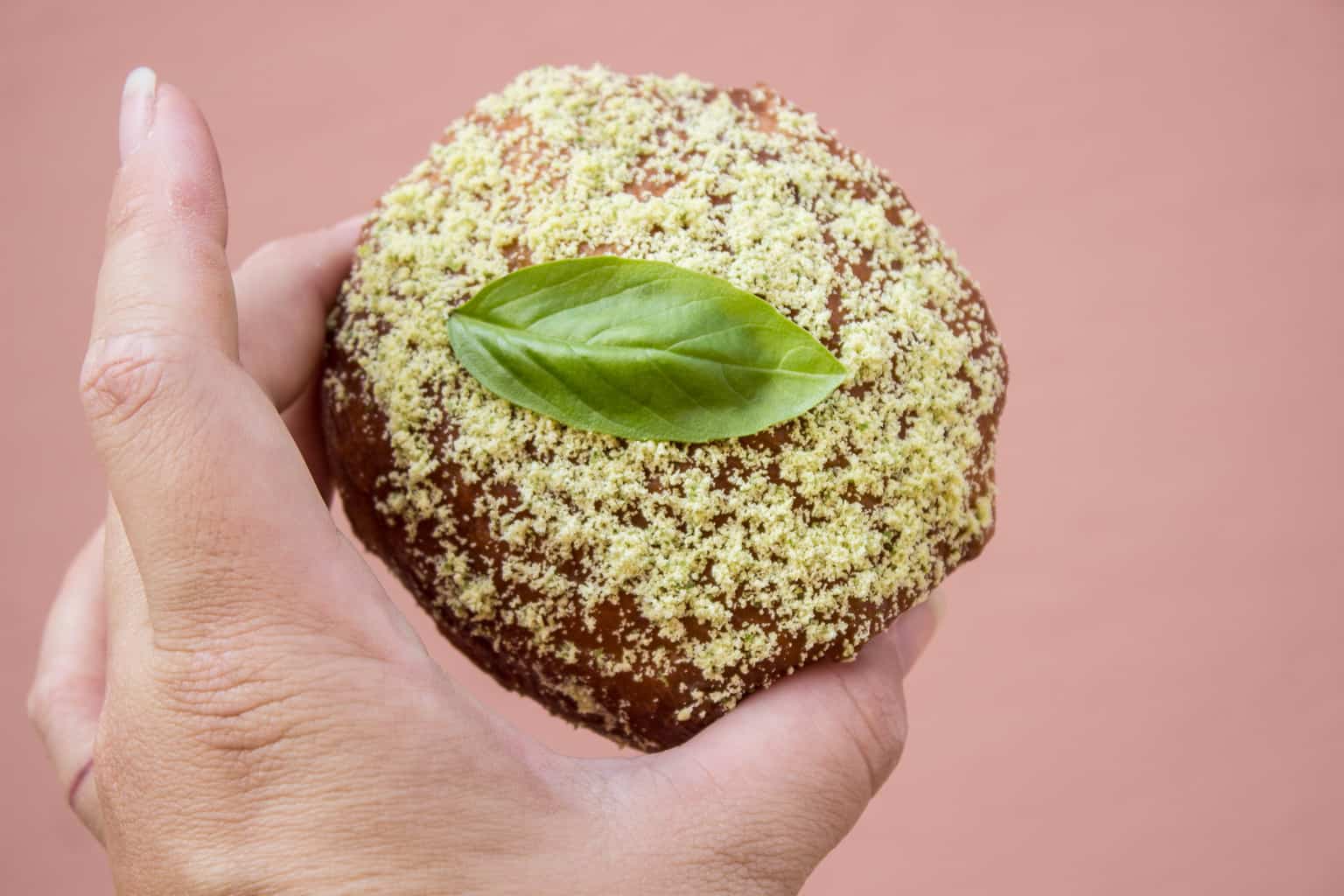 ESSENTIAL INFO
Address // 3010 Paseo #101, Oklahoma City, OK
Hours // M-F (7am-2pm); S-S (8am-3pm)
Website // www.holeyrollersdonuts.com
---
Explore The Plaza District
From here, head on over to the Plaza District to enjoy one of the best free things to do in Oklahoma City – explore street art! The Plaza District is one of the absolute best spots for street art – there's one particular alleyway called the Plaza Walls. These are constantly changing so if you'll be returning to Oklahoma City, definitely keep checking out this spot for new artwork. The Plaza District also includes several local shops and restaurants.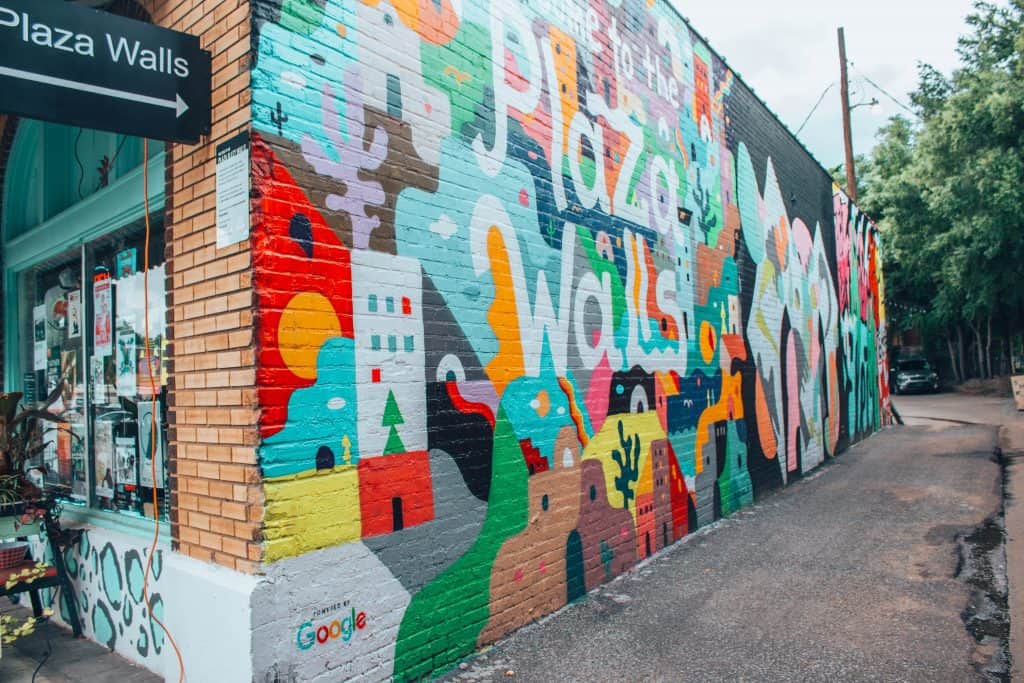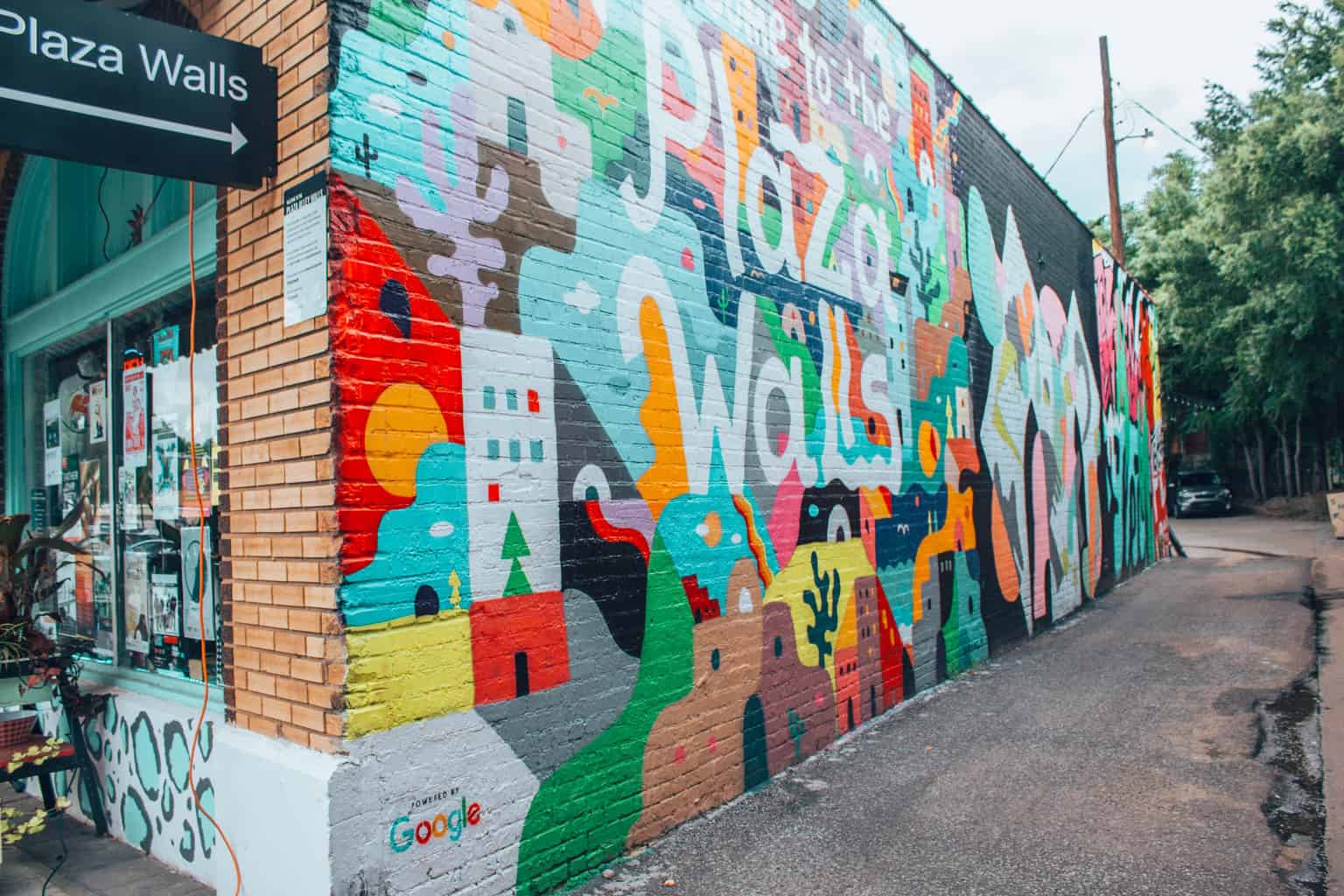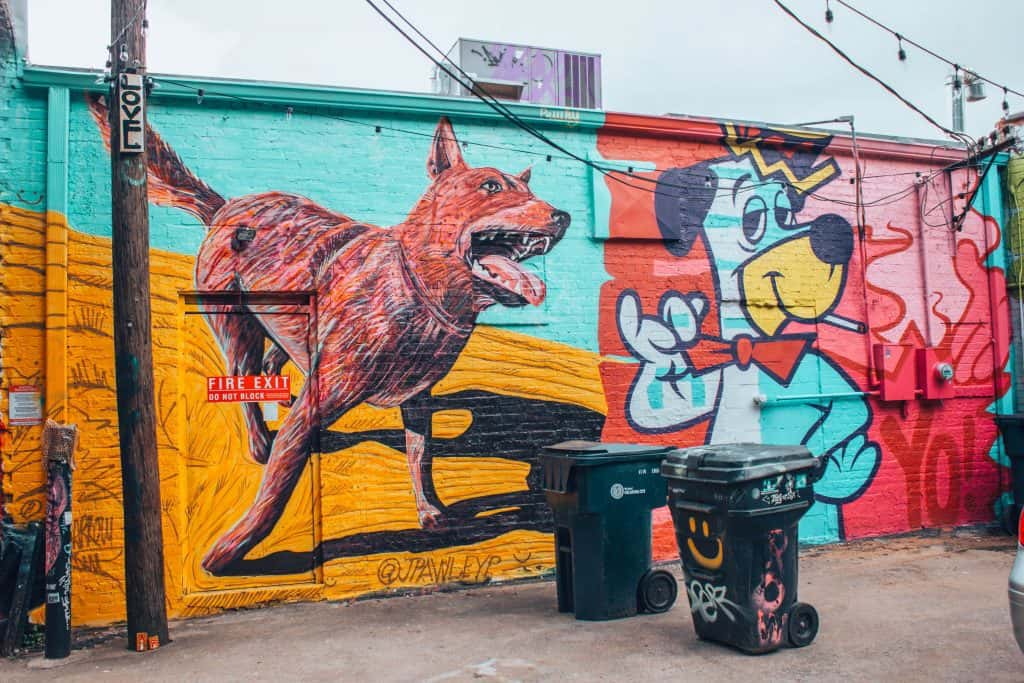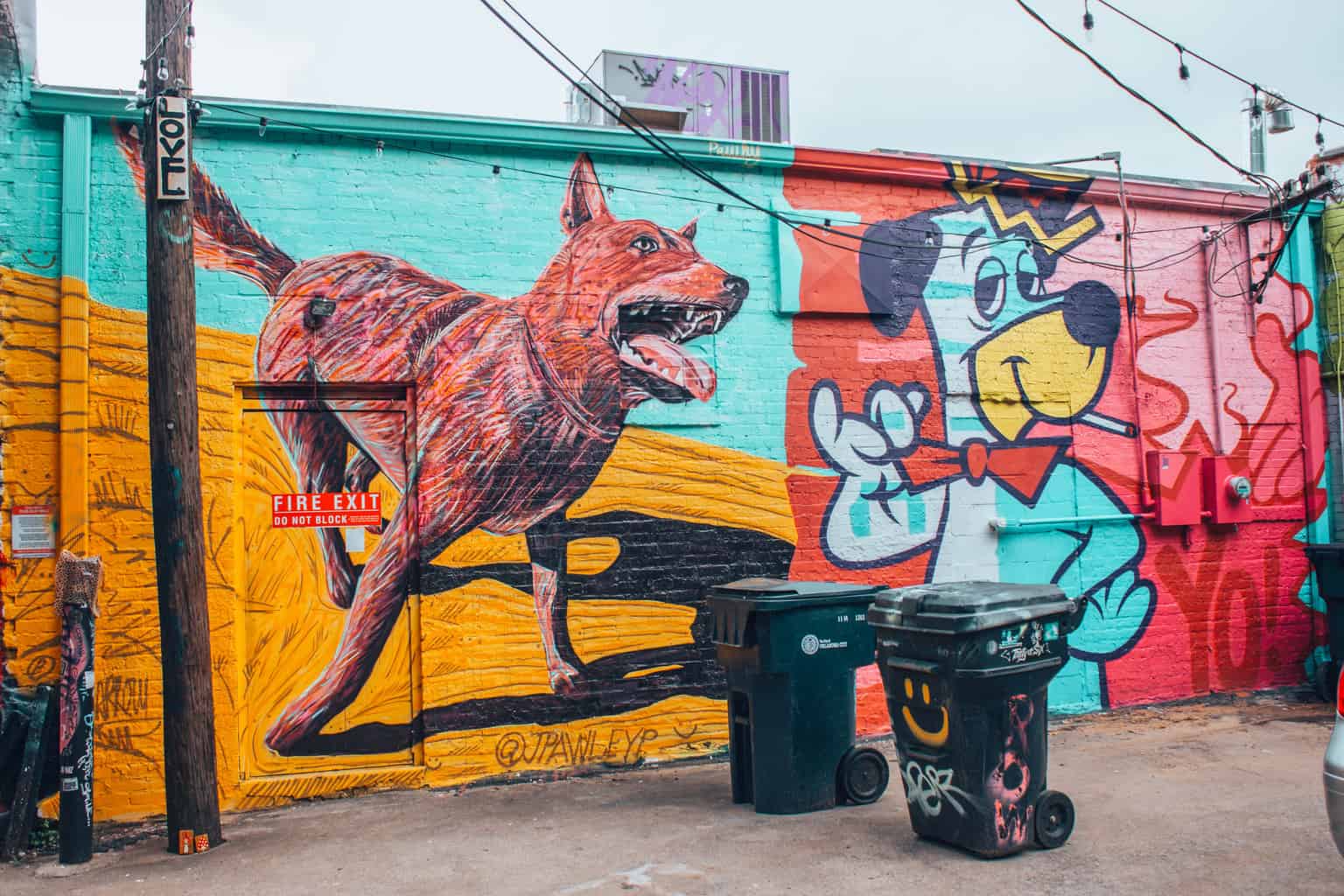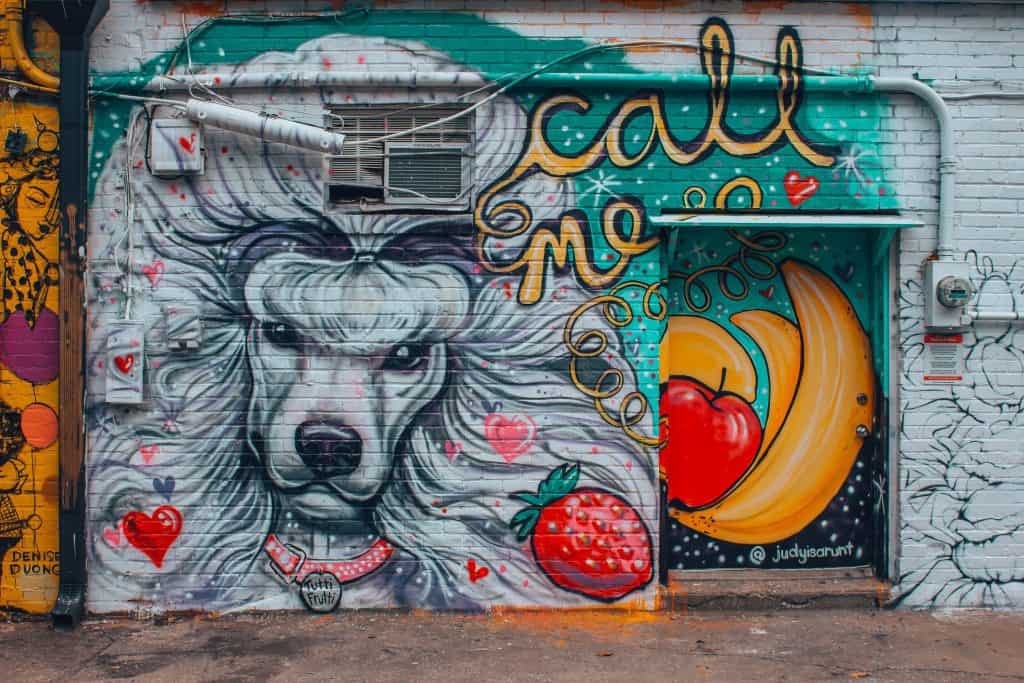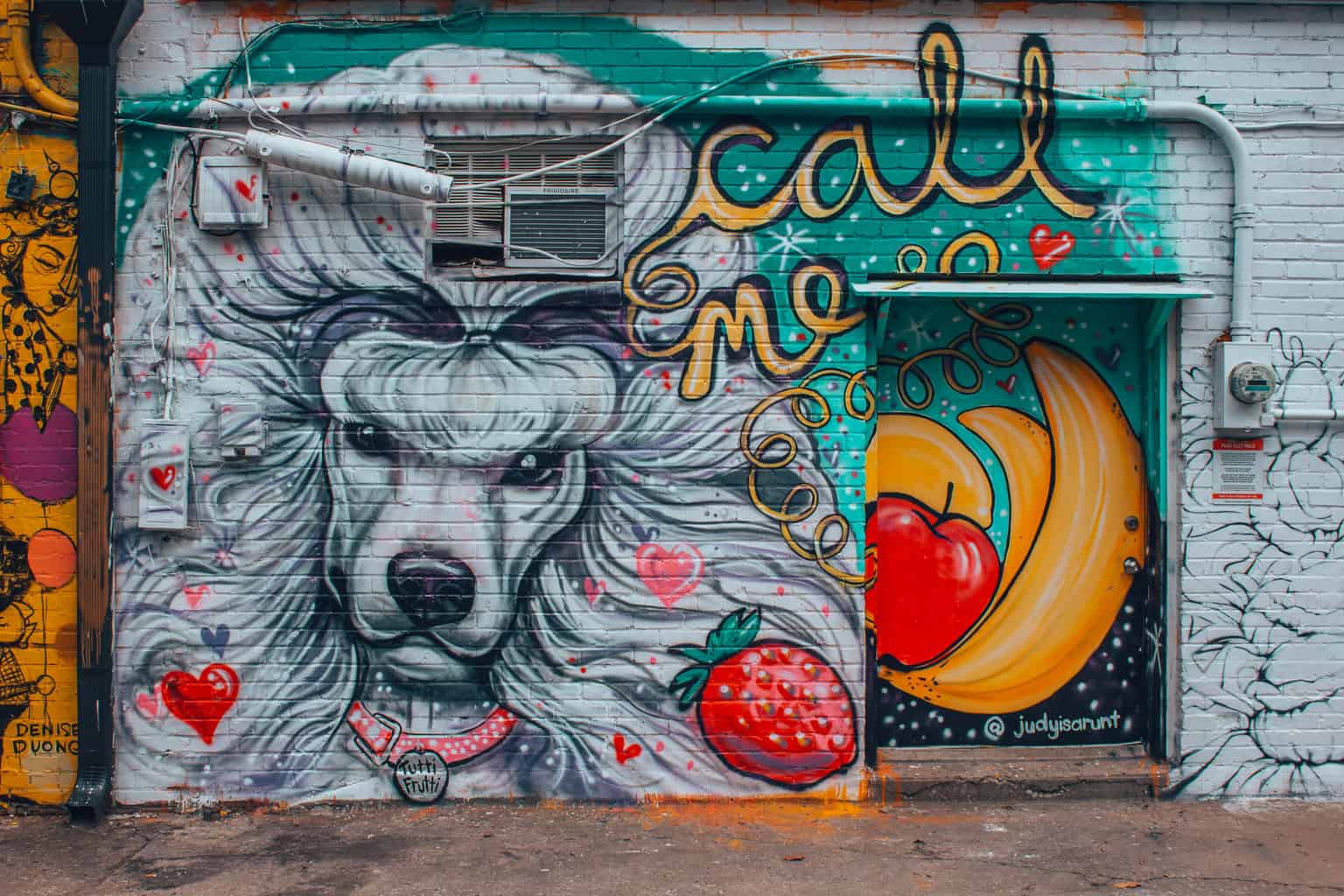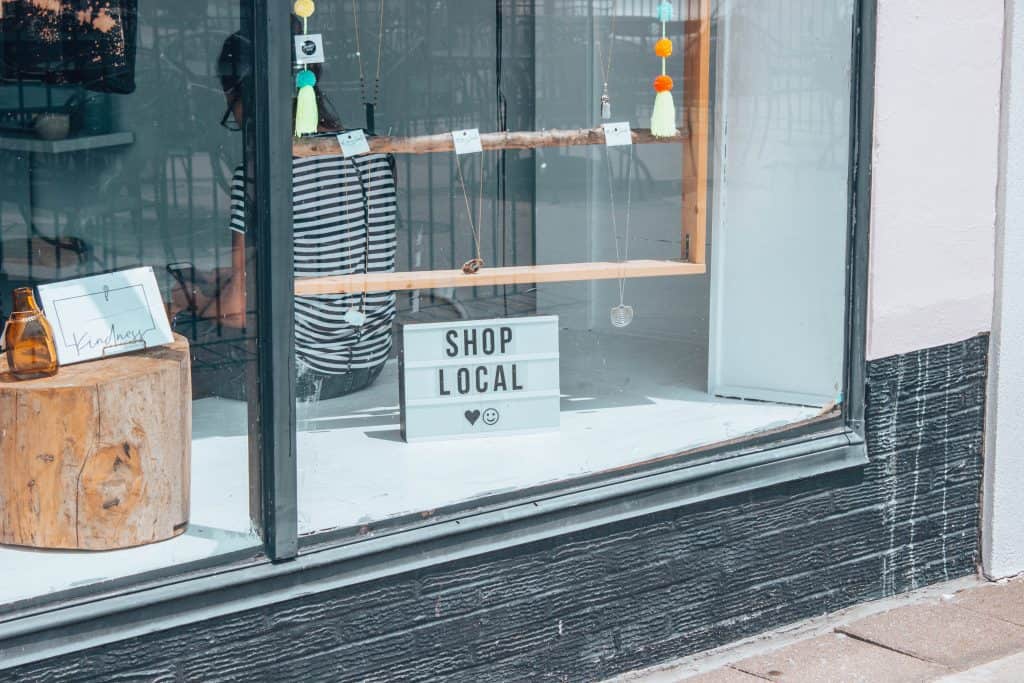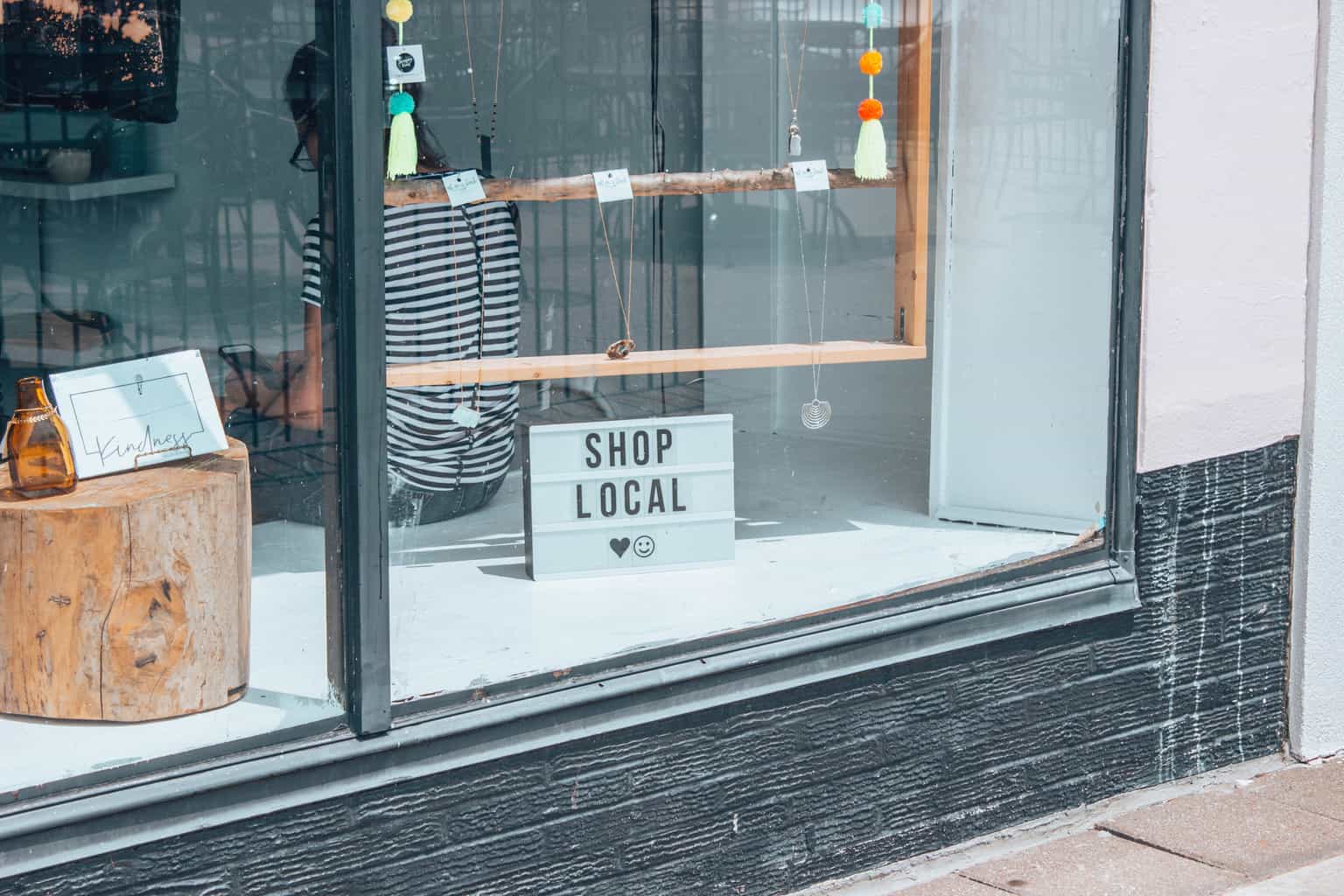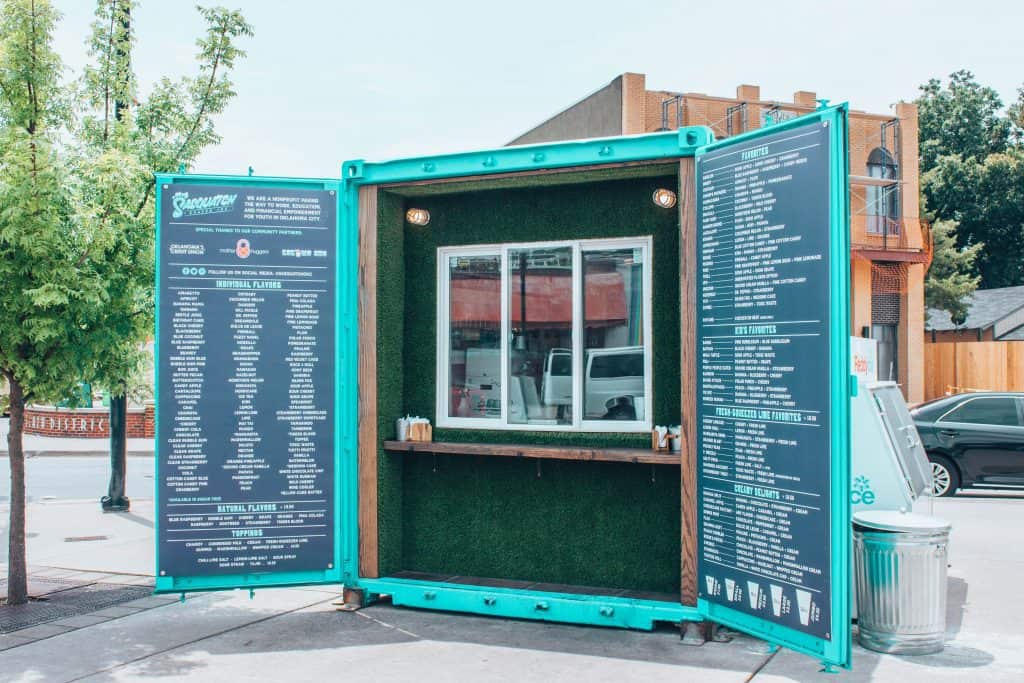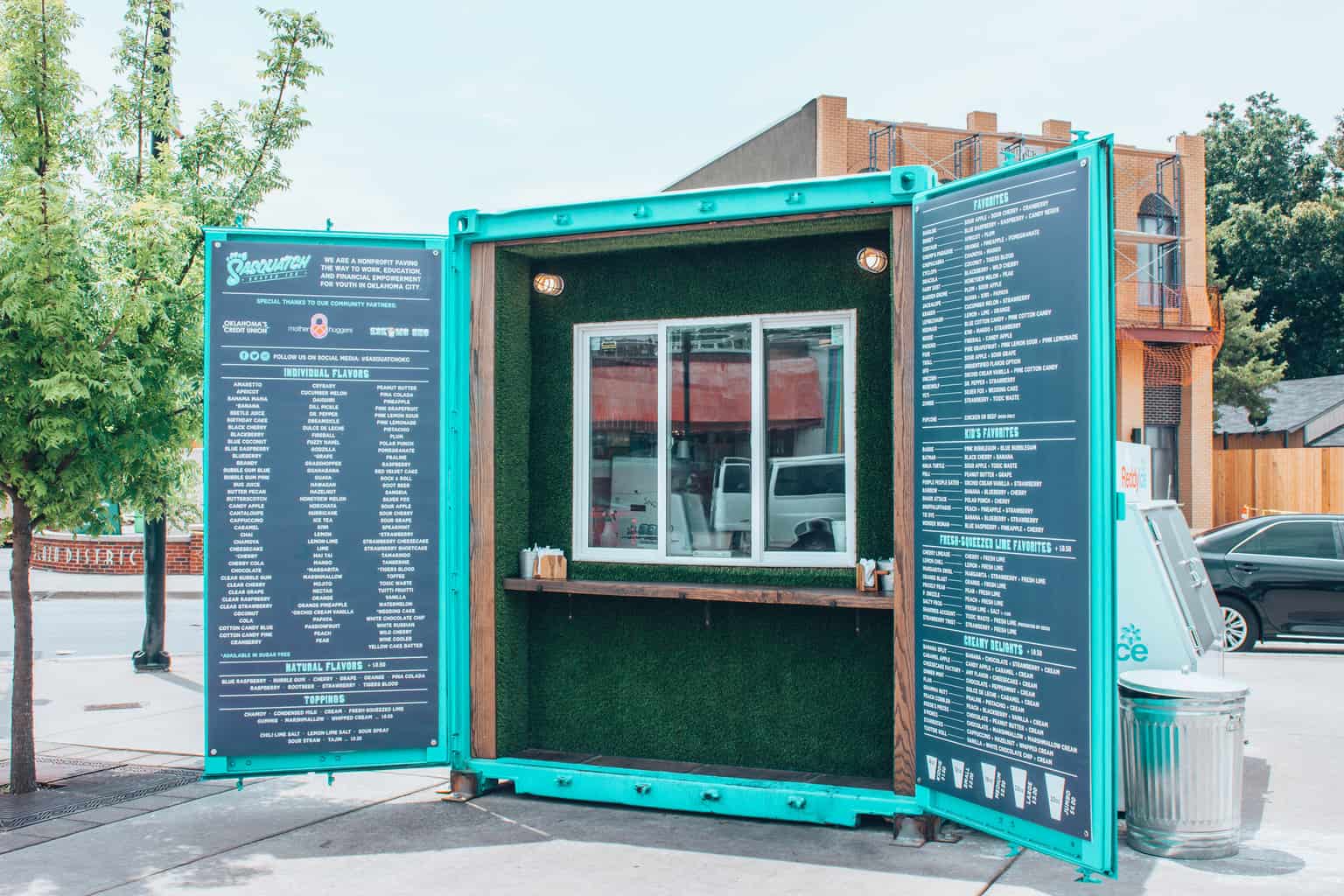 ---
Lunch at The Mule
I had a list of places to eat in Oklahoma City and guess what? This one wasn't on it. This was an "I'm super hungry and need to eat now so I gotta find something close" decision. Turned out to be a pretty amazing meal! The Mule is not all vegan or even close but they have a vegan sandwich! All you have to do is ask them to cook it in oil instead of butter.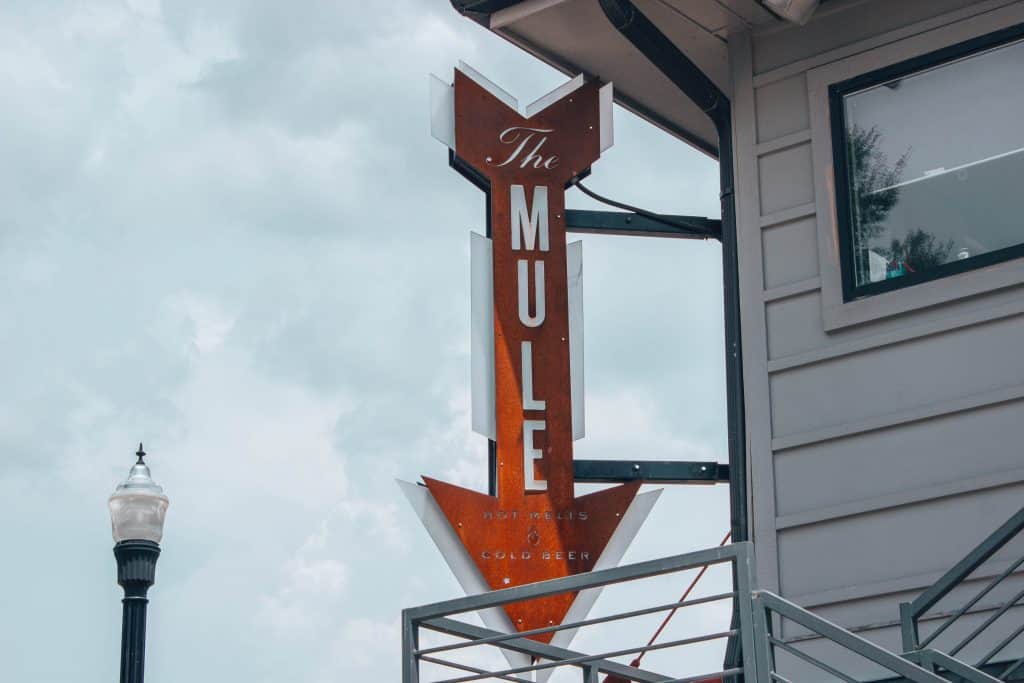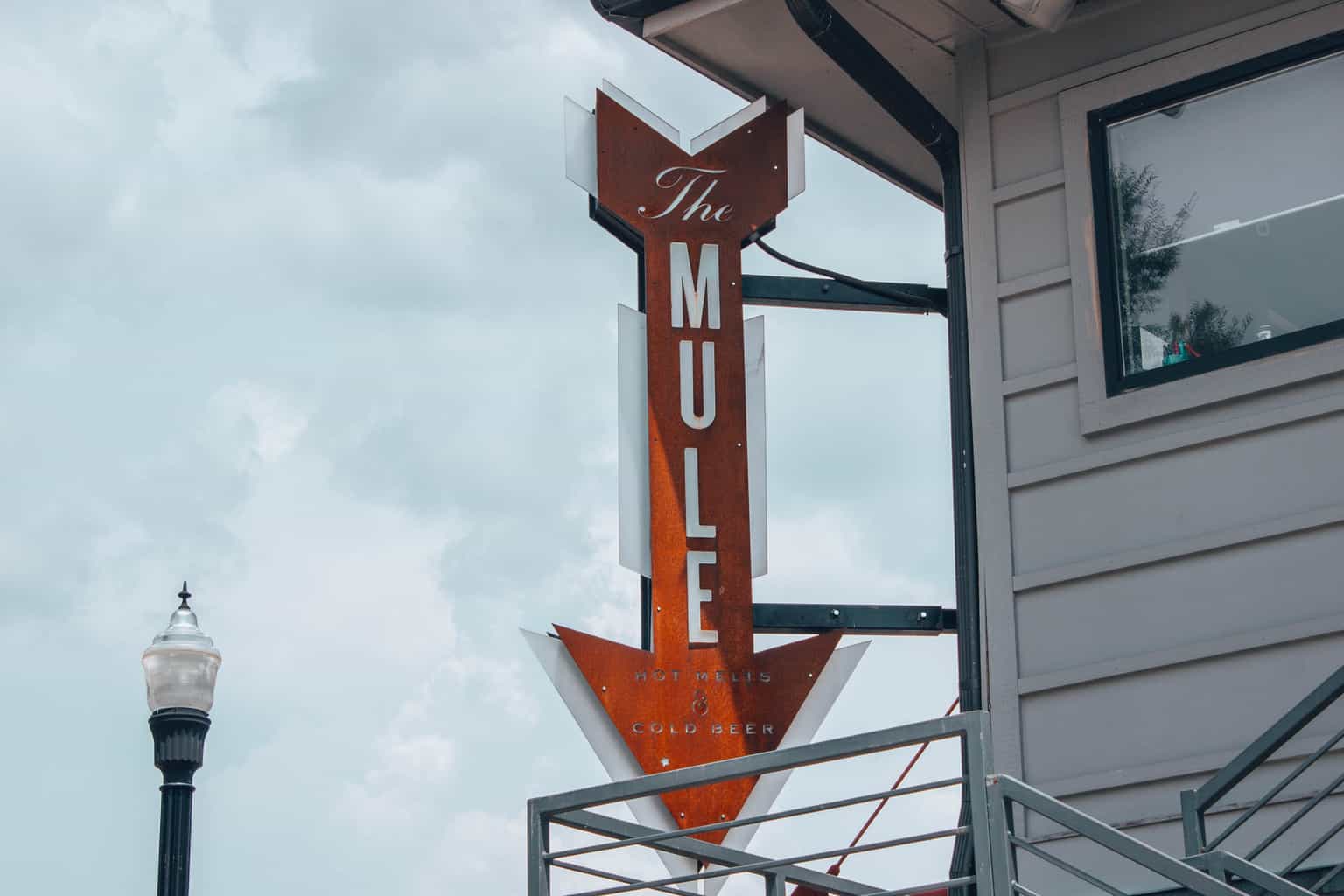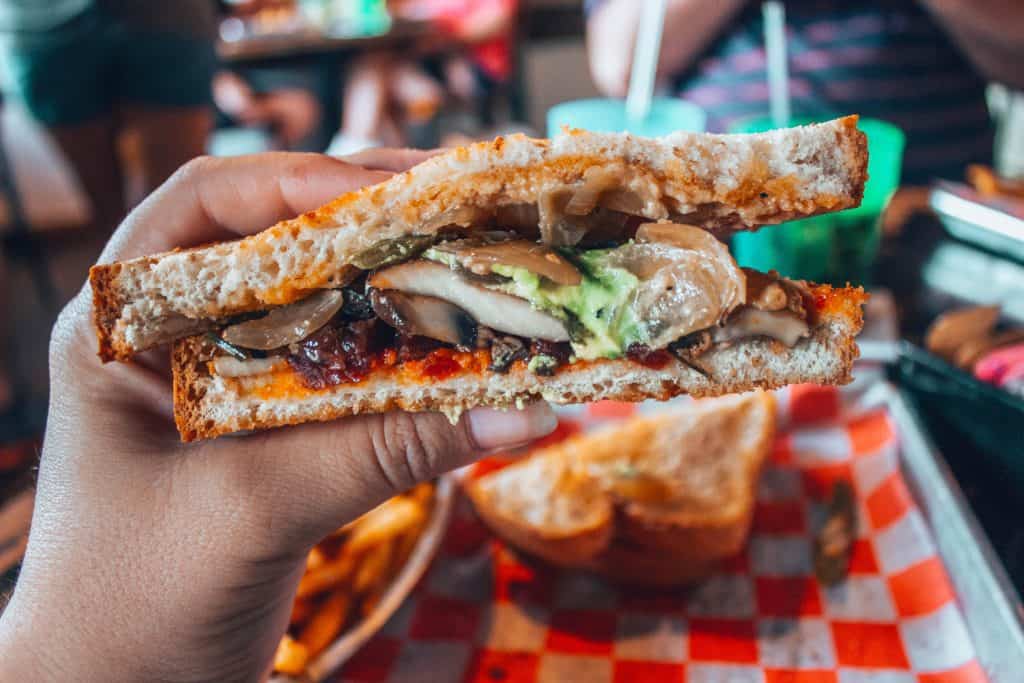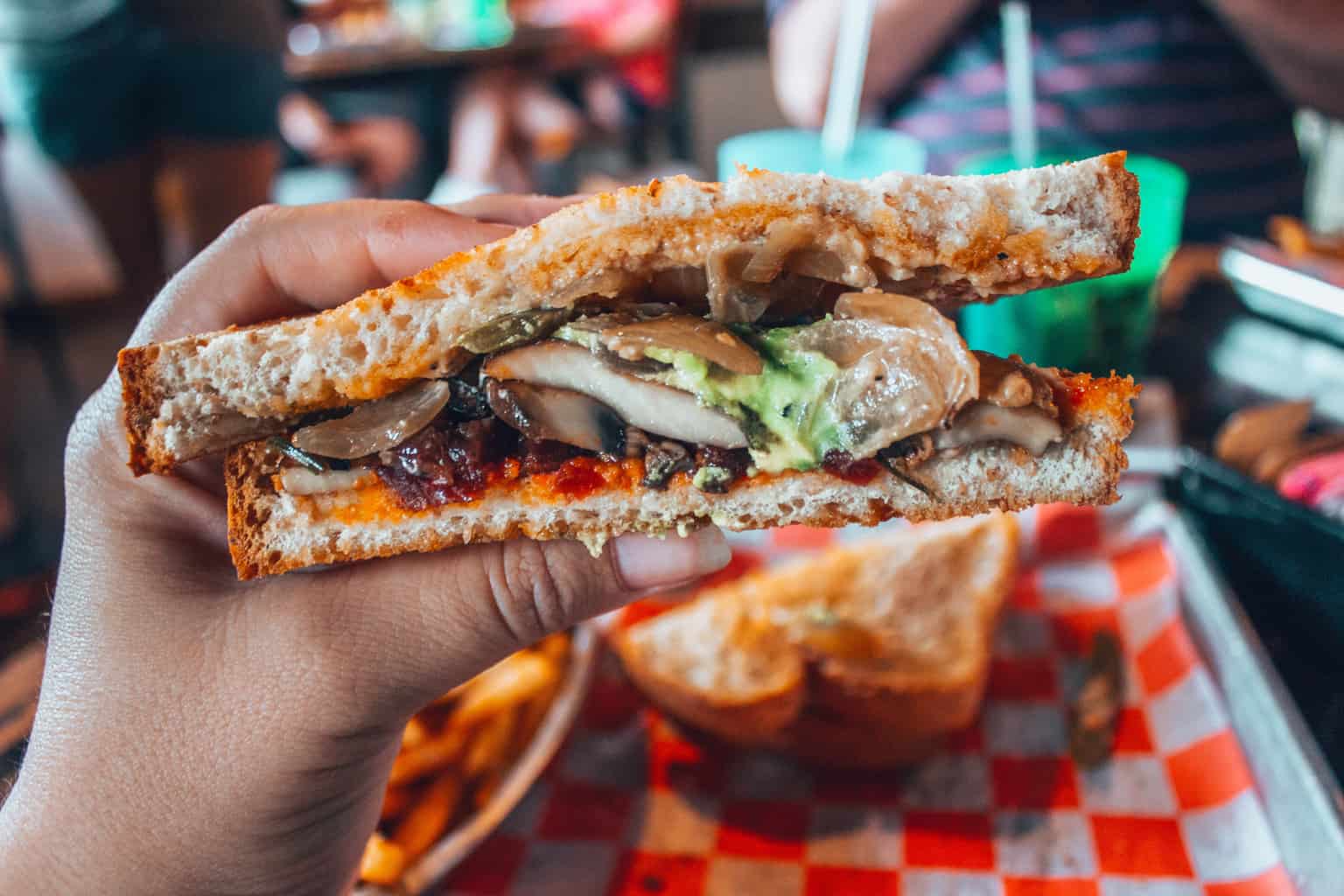 ESSENTIAL INFO
Address // 1630 Blackwelder Ave, Oklahoma City, OK
Hours // M-Th (11a-10p); F-S (11a-11p); S (10a-9p)
Website // www.themuleokc.com
---
Oklahoma City National Memorial & Museum
While most of Oklahoma City is colorful and fun and easy-going, there is a history here that shouldn't be ignored. Oklahoma City is known as being a resilient city and people after what they went through with the Oklahoma City Bombing – arguably one of the largest domestic terrorism events in history. I don't care if you're a museum person or not (I'm a growing museum lover) — you need to visit the Oklahoma City National Memorial & Museum. It's important and moving.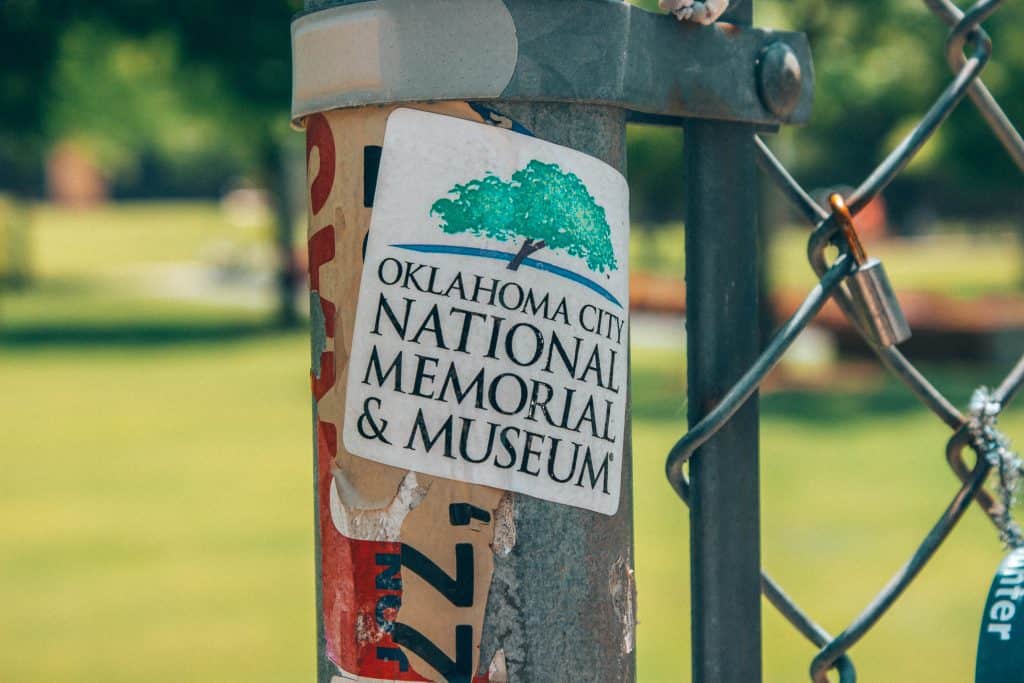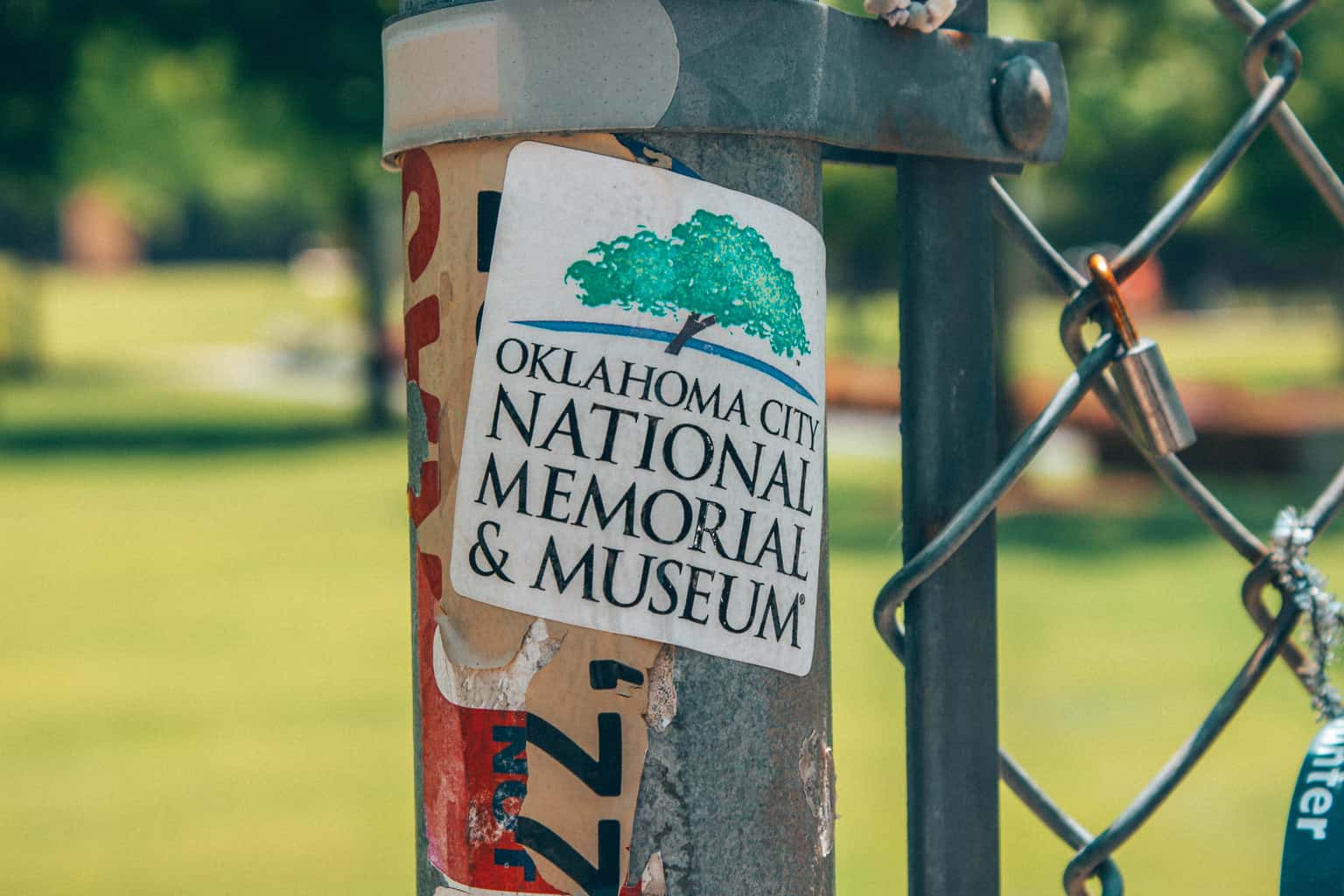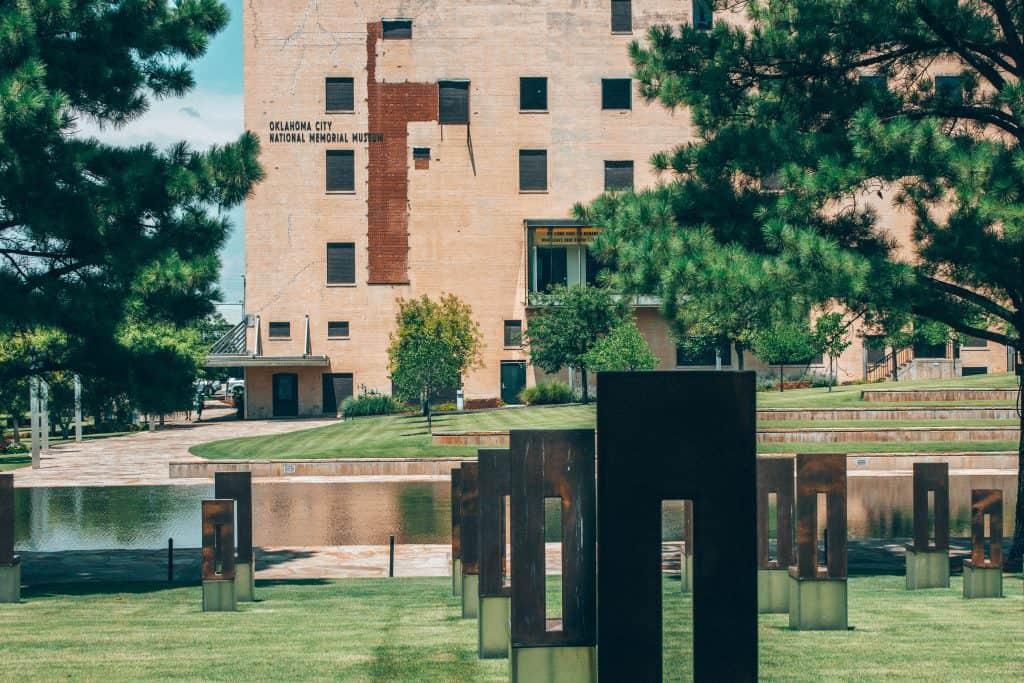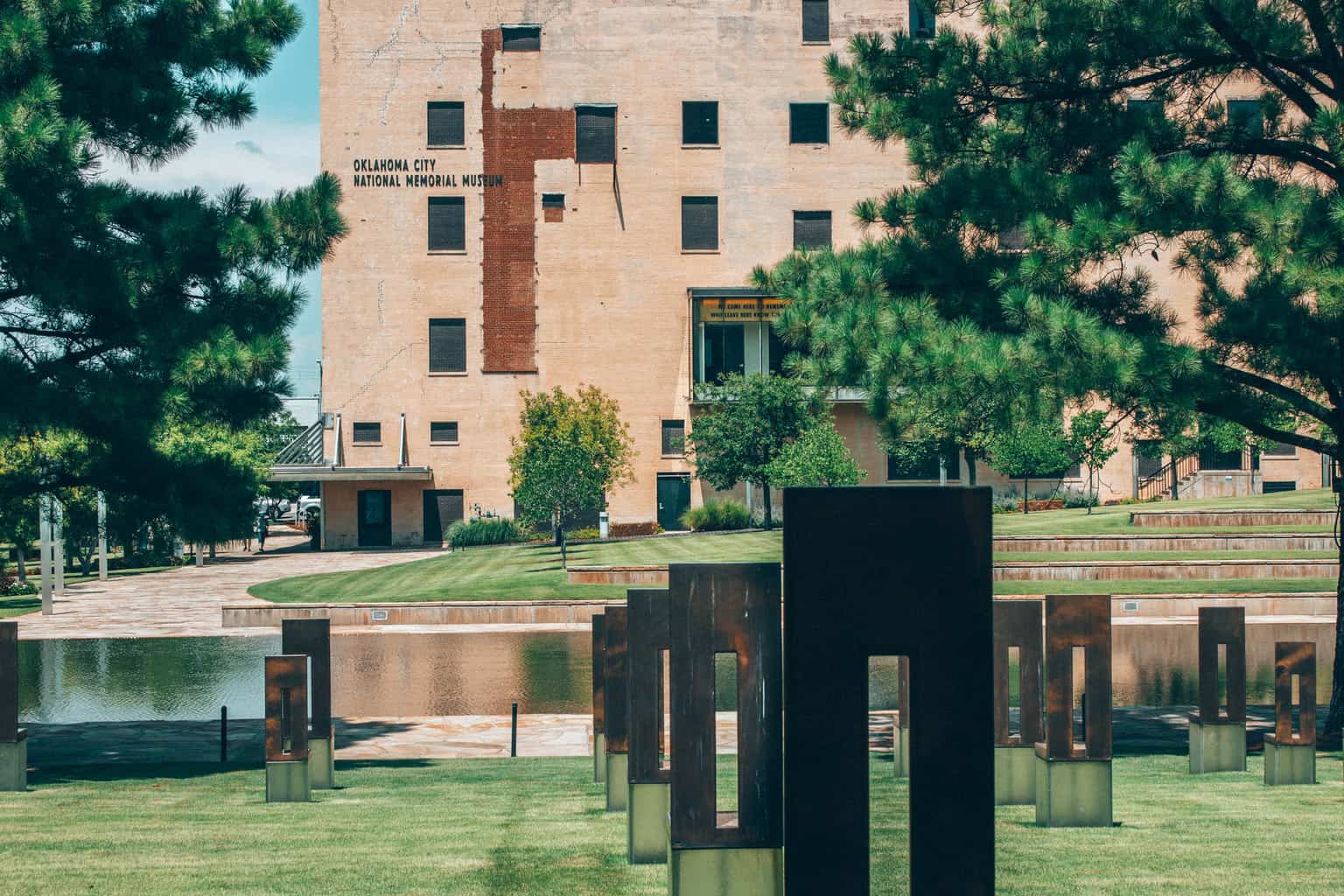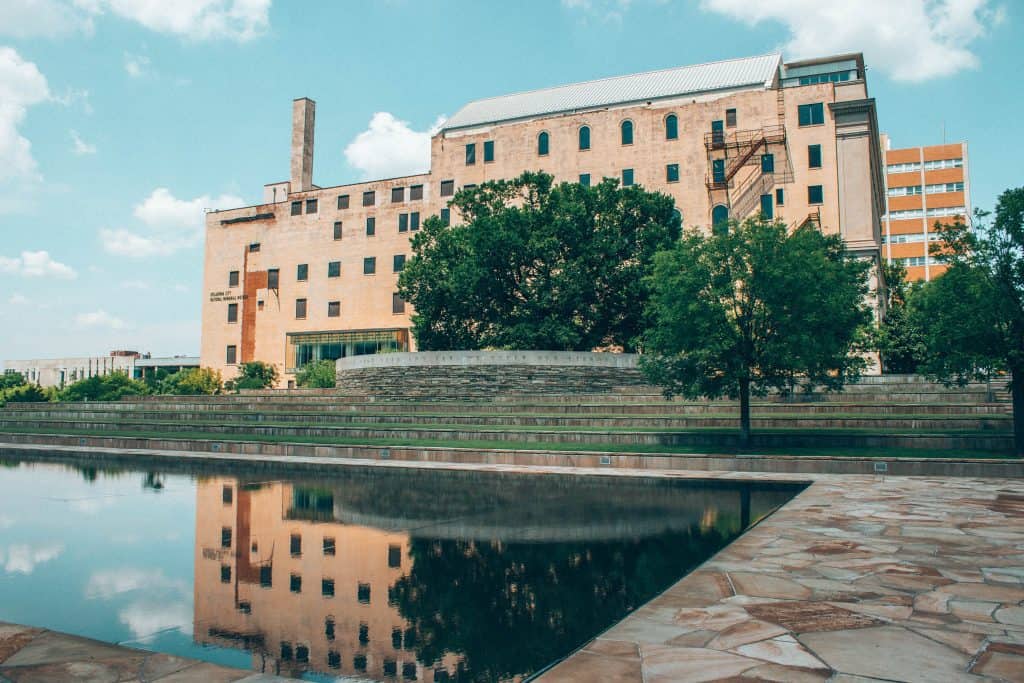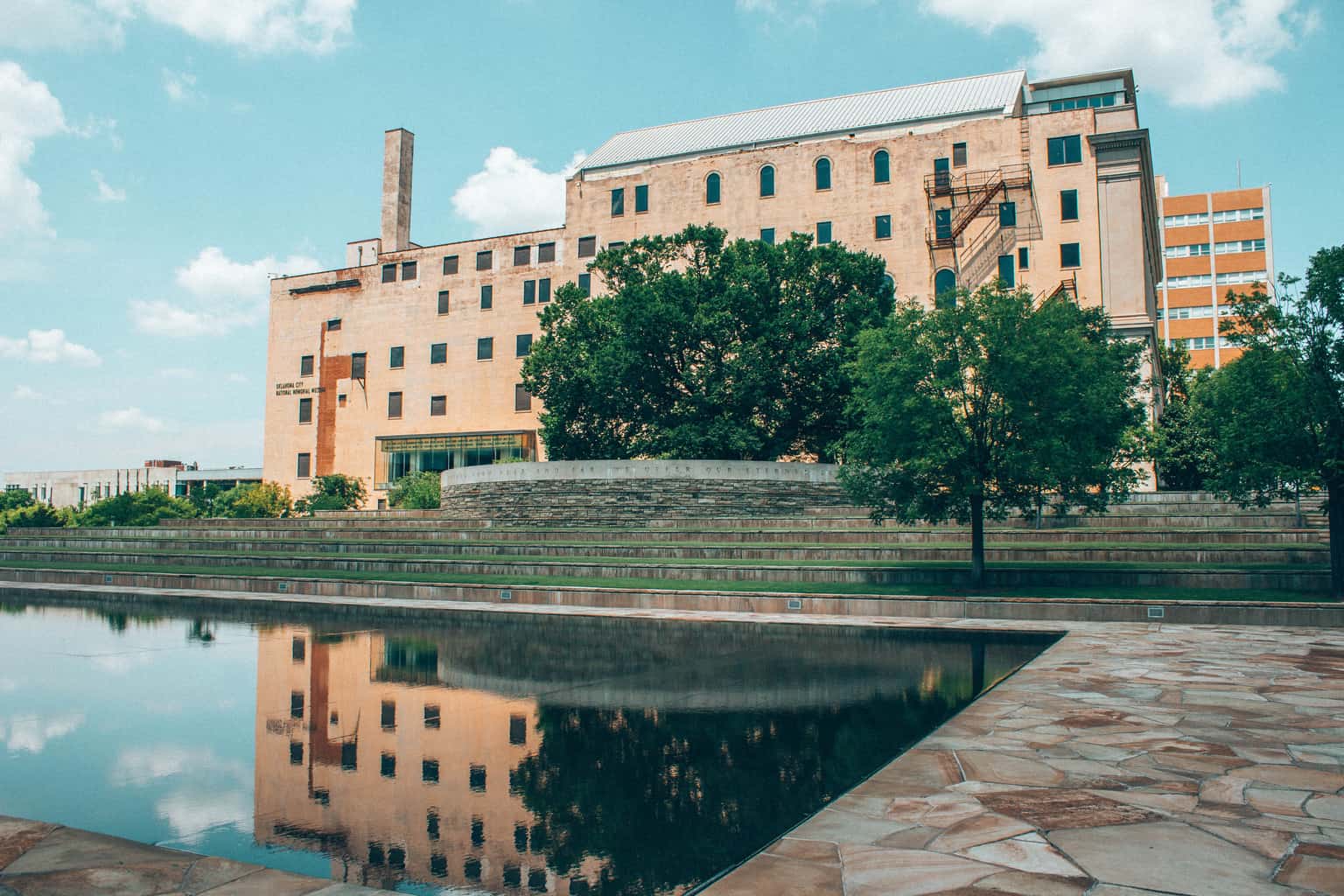 ESSENTIAL INFO
Address // 620 N Harvey Ave, Oklahoma City
Hours // M-S (9a-6p); S (12p-6p)
Website // www.oklahomacitynationalmemorial.org
Purchase tickets here.
---
Explore Downtown OKC on Spokies
Spokies is Oklahoma City's bike rideshare program and is the perfect way to explore Downtown Oklahoma City! One of the things I remember thinking about Oklahoma City is that the traffic is practically non-existent. So, if you're a little nervous to try – Oklahoma City is the perfect city to get your feet wet!
ESSENTIAL INFO
Pricing // 2-Day Pass is $9 – buy here
Website // www.spokiesokc.com
---
Dinner at The Loaded Bowl
The Loaded Bowl started as Oklahoma City's first vegan food truck in 2013 and now has a brick and mortar restaurant (walking distance from my hotel, by the way!). I was so excited to try this spot as it came highly recommended by several of my vegan friends. My only regret is that I didn't get to go here more than once. Their signature dish is the mac n cheese and it was delicious. I also had the chicken melt bowl which was so unique! I also may or may not have gotten a few baked goods to take home. One of which was a raspberry cookie sandwich thing that was heavenly. They have super long hours which is nice too – perfect late-night meal!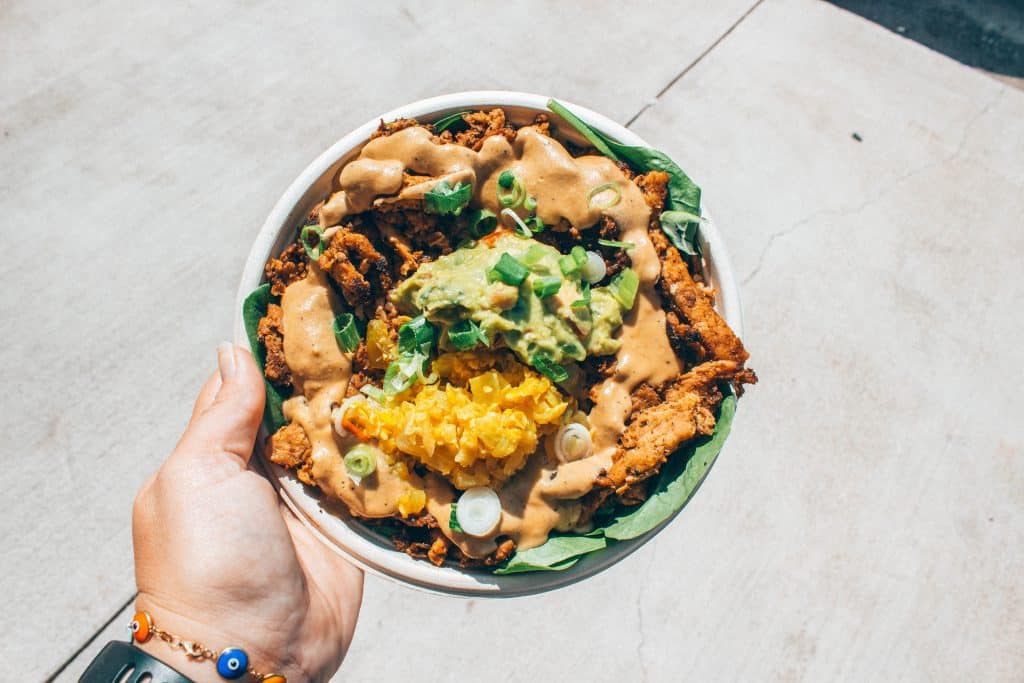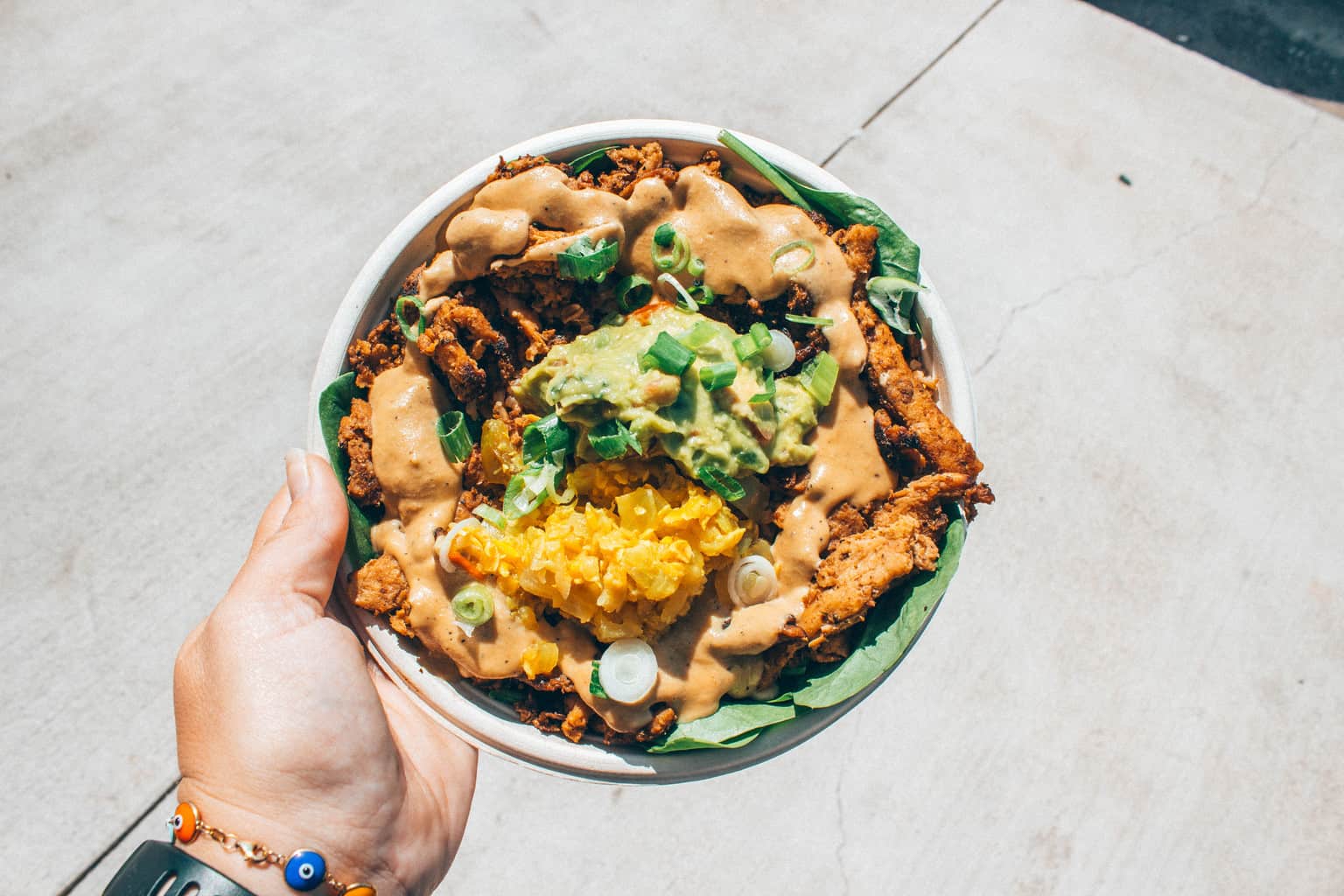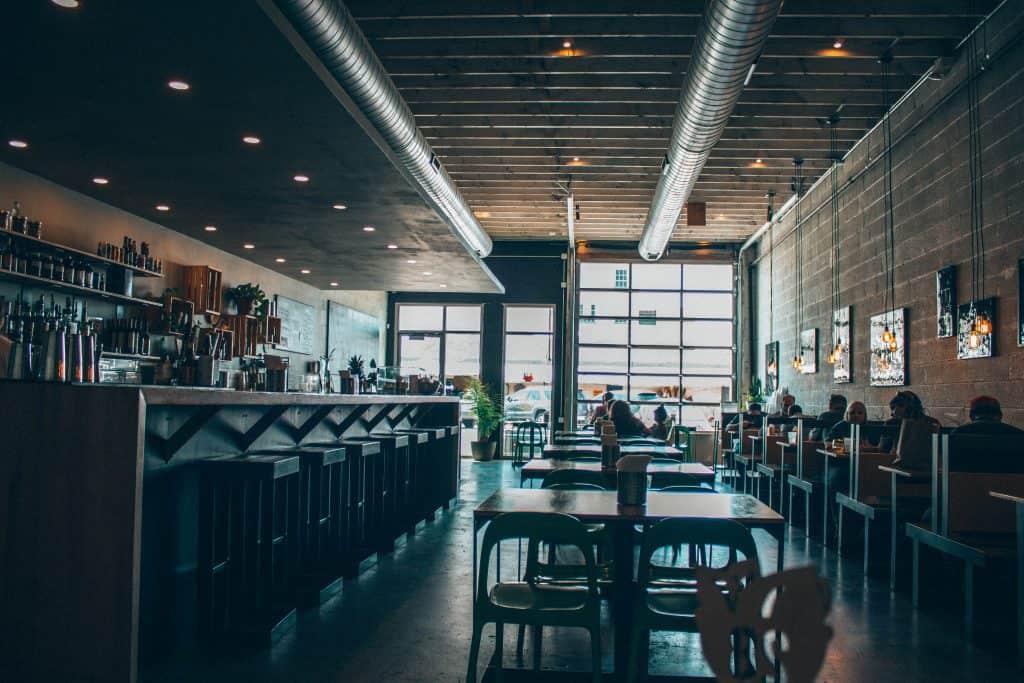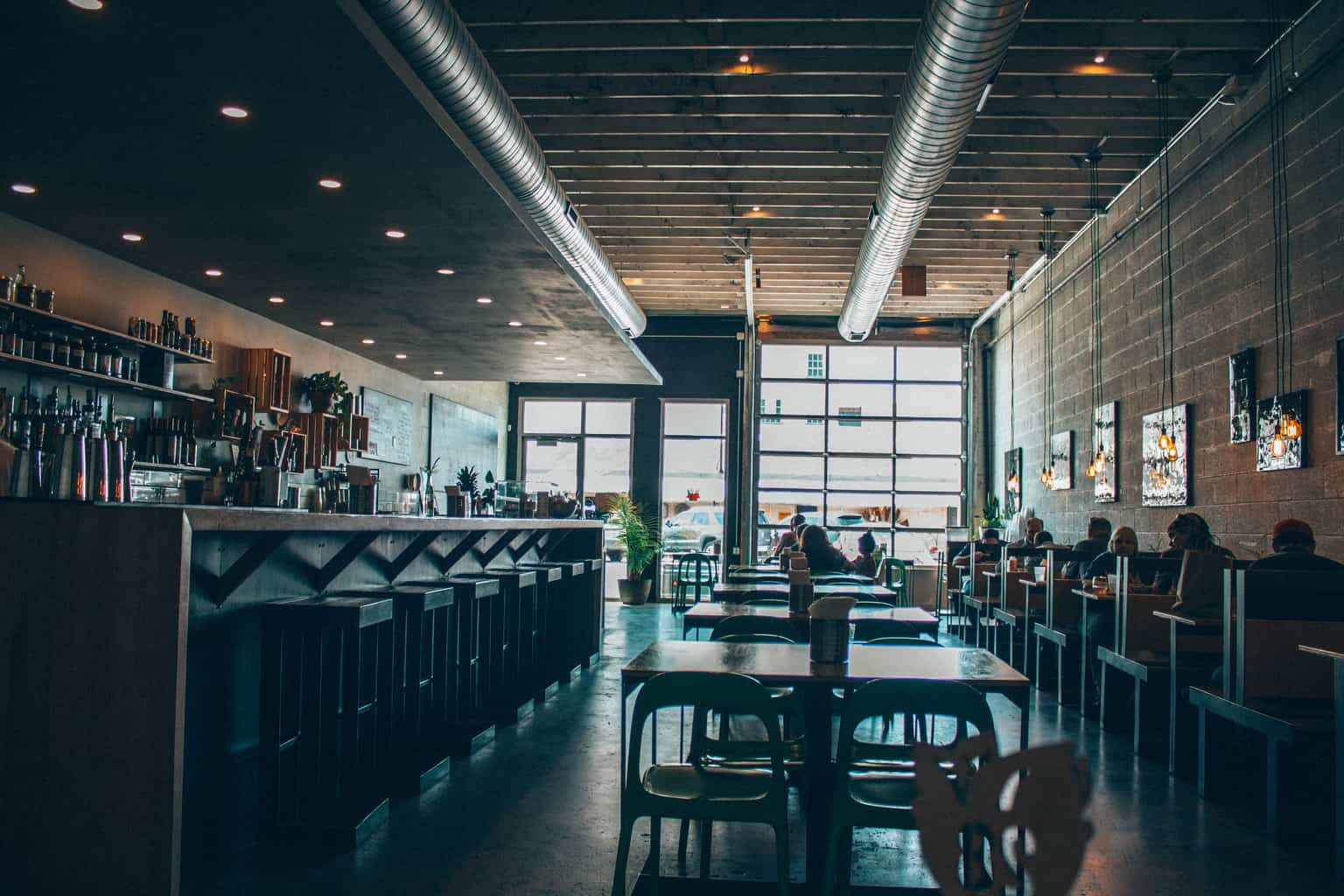 ESSENTIAL INFO
Address // 1211 SW 2nd Street, Oklahoma City
Hours // T-W (11a-10p); Th-S (11a-midnight); S (11a-3p); closed Mondays
Website // www.theloadedbowlokc.com
---
[click_to_tweet tweet="Don't just flyover Oklahoma City! Stop in and @VisitOKC and be surprised by this underrated city! Check out this 48 Hour Guide to OKC! #SeeOKC" quote="Let others know about this awesome itinerary!"]
Day 2 of 2 Days in Oklahoma City
Yesterday was a long and full day but there's still more to see so get ready!
Elemental Coffee
Yesterday we started with donuts and coffee and today, we'll start with coffee and a cookie! Are you sensing a theme yet? I touched on this cookie in my vegan guide to OKC, but I'll let you know here too. This is damn near one of the best cookies ever. It was named by Cosmo as the best cookie in all of Oklahoma and it just happens to be vegan!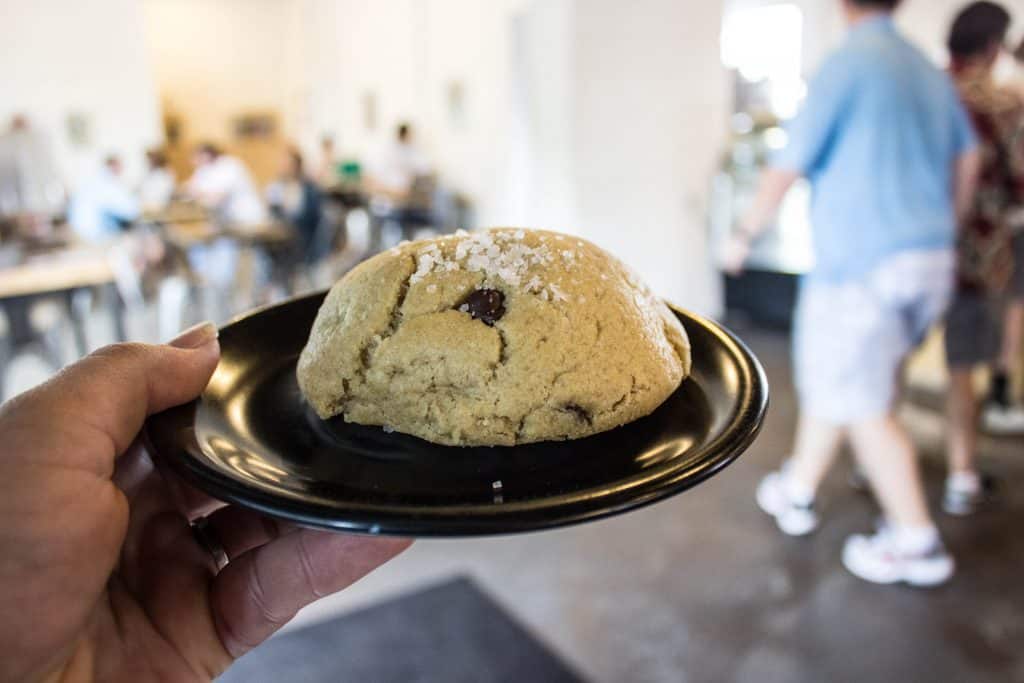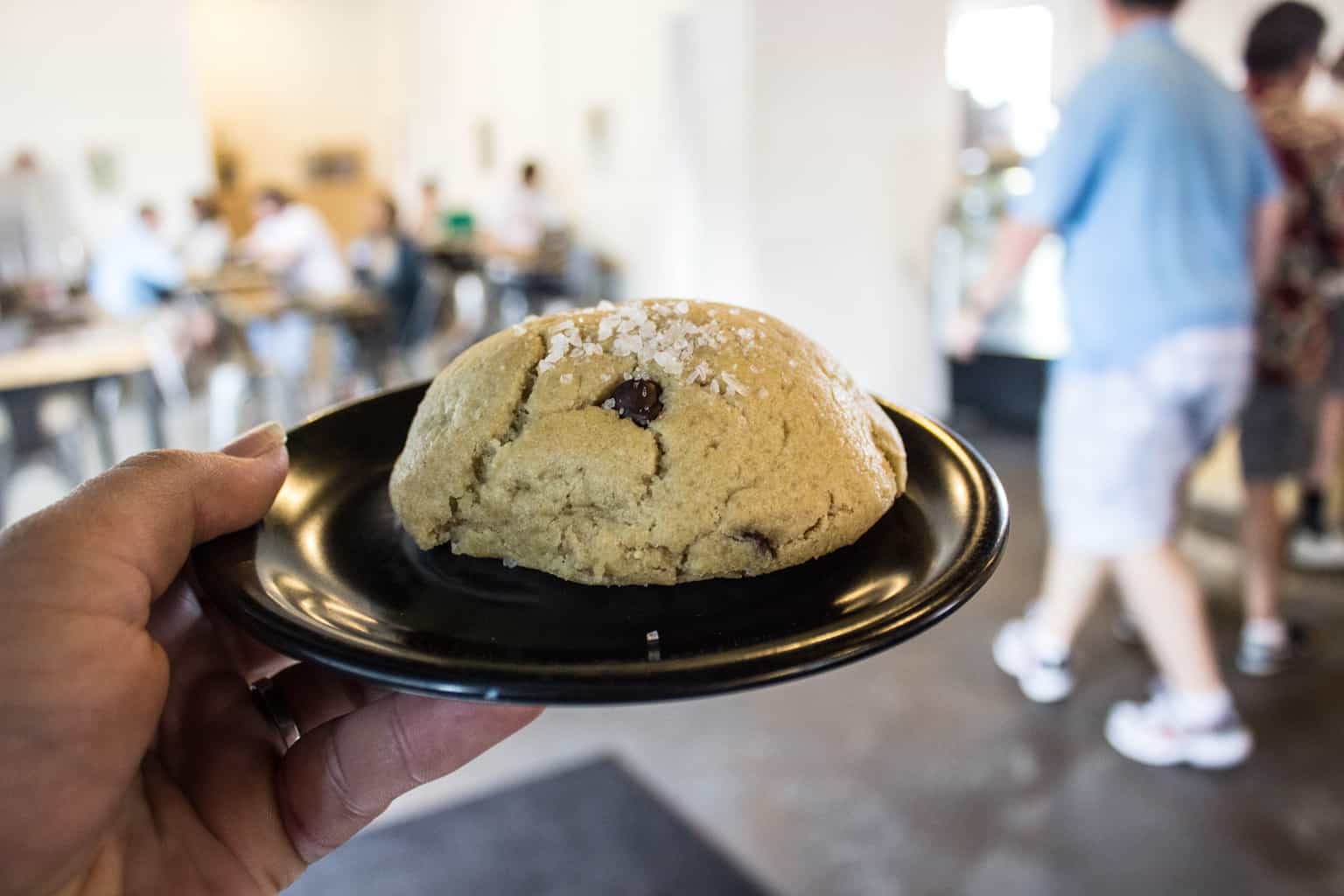 ESSENTIAL INFO
Address // 815 N Hudson Ave, Oklahoma City
Hours // M-F (7a-6p); S (8a-6p); S (9a-6p)
Website // www.elementalcoffee.com
---
National Cowboy & Western Heritage Museum
I thought I'd actually hate this museum. Not going to lie at all. However, it was actually quite fascinating. Despite my own opinions on how some things went down in history, I do love learning about it in general. I also grew up watching old western movies so it was really cool to see that section of the museum. This place is huge too so block off a couple hours!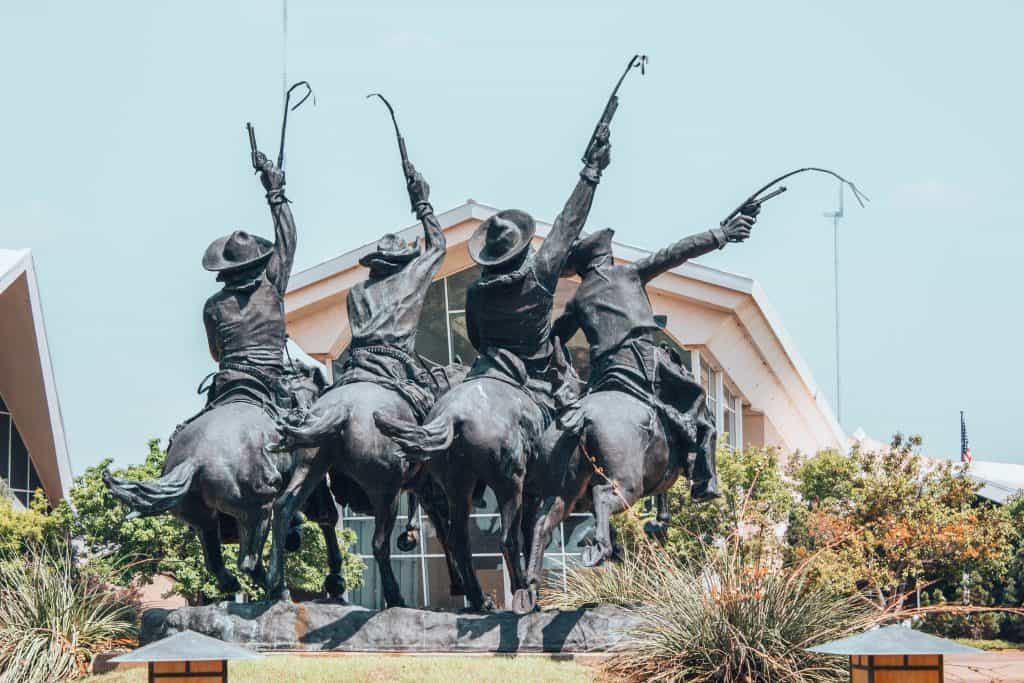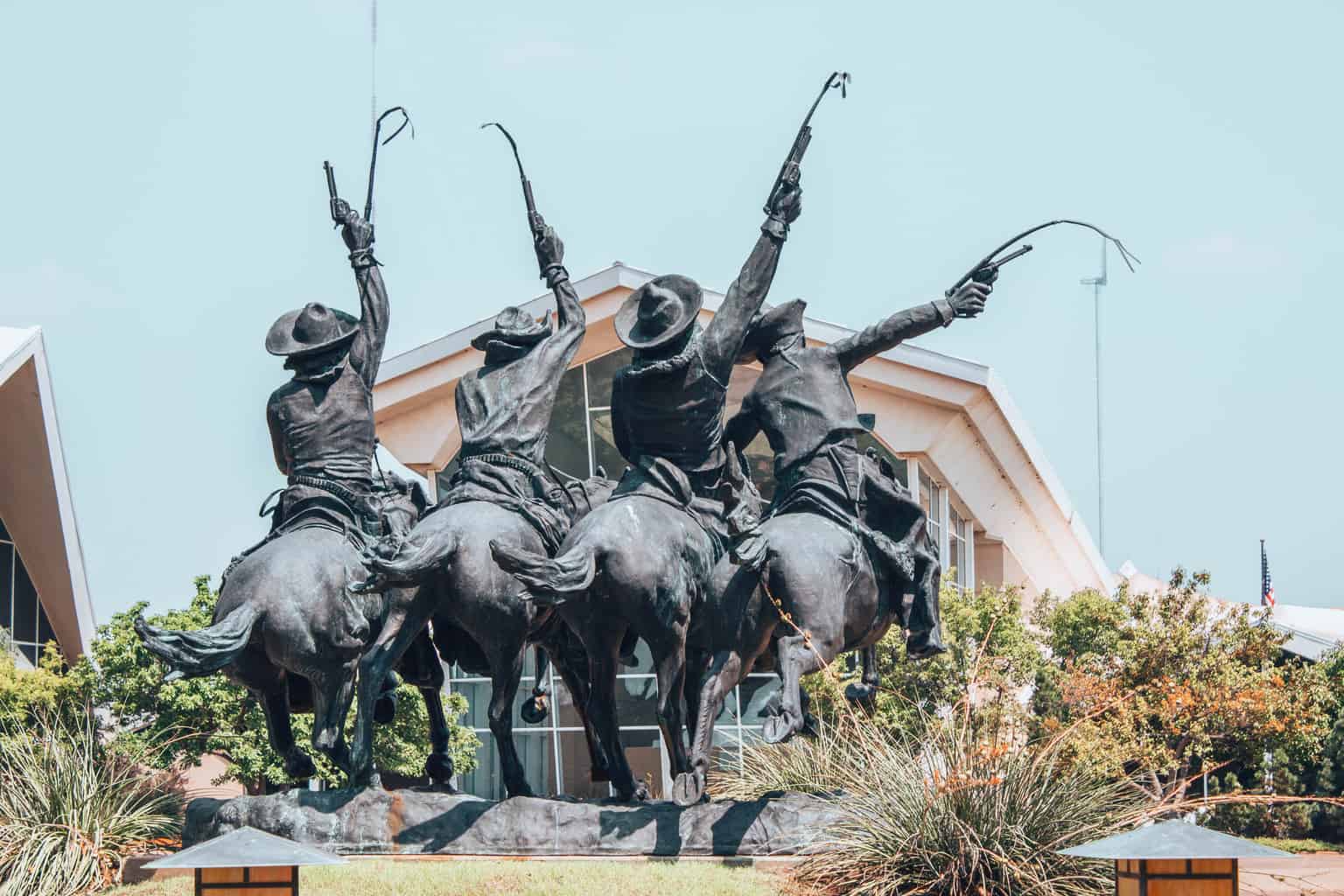 ESSENTIAL INFO
Address // 1700 NE 63rd St, Oklahoma City
Hours // M-S (10a-5p); S (12p-5p)
Website // www.nationalcowboymuseum.org
---
Brunch at Mary Eddy's
Mary Eddy's is located in the 21C Hotel in Oklahoma City and is a completely scratch kitchen which means they can alter stuff to make it vegan for you! I had some really yummy crispy tofu lettuce wraps and some of the best damn hashbrowns I've ever had!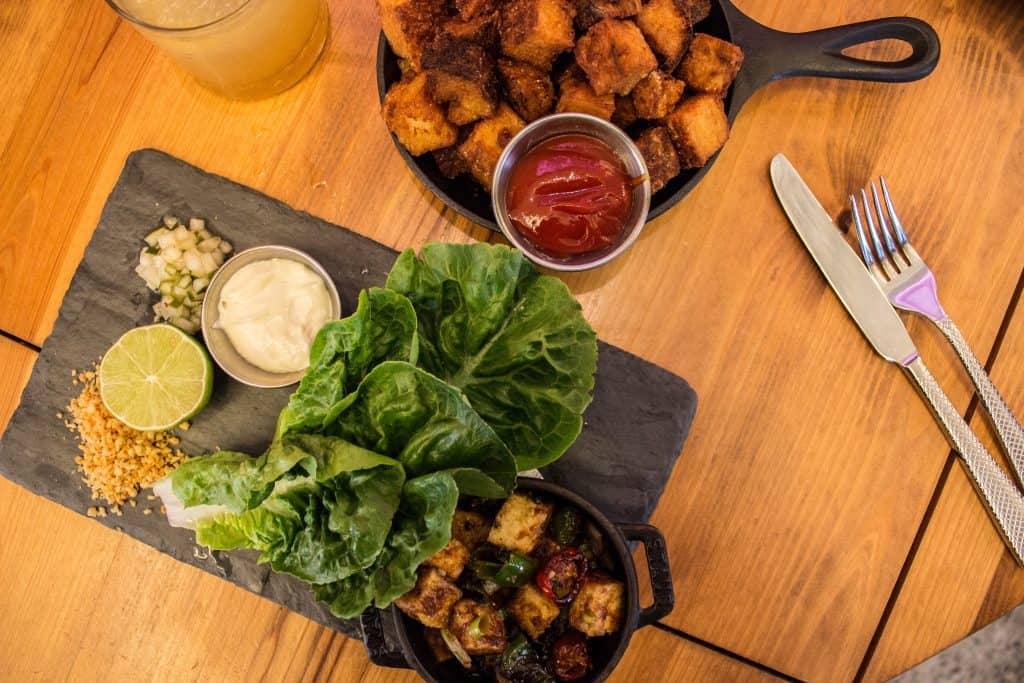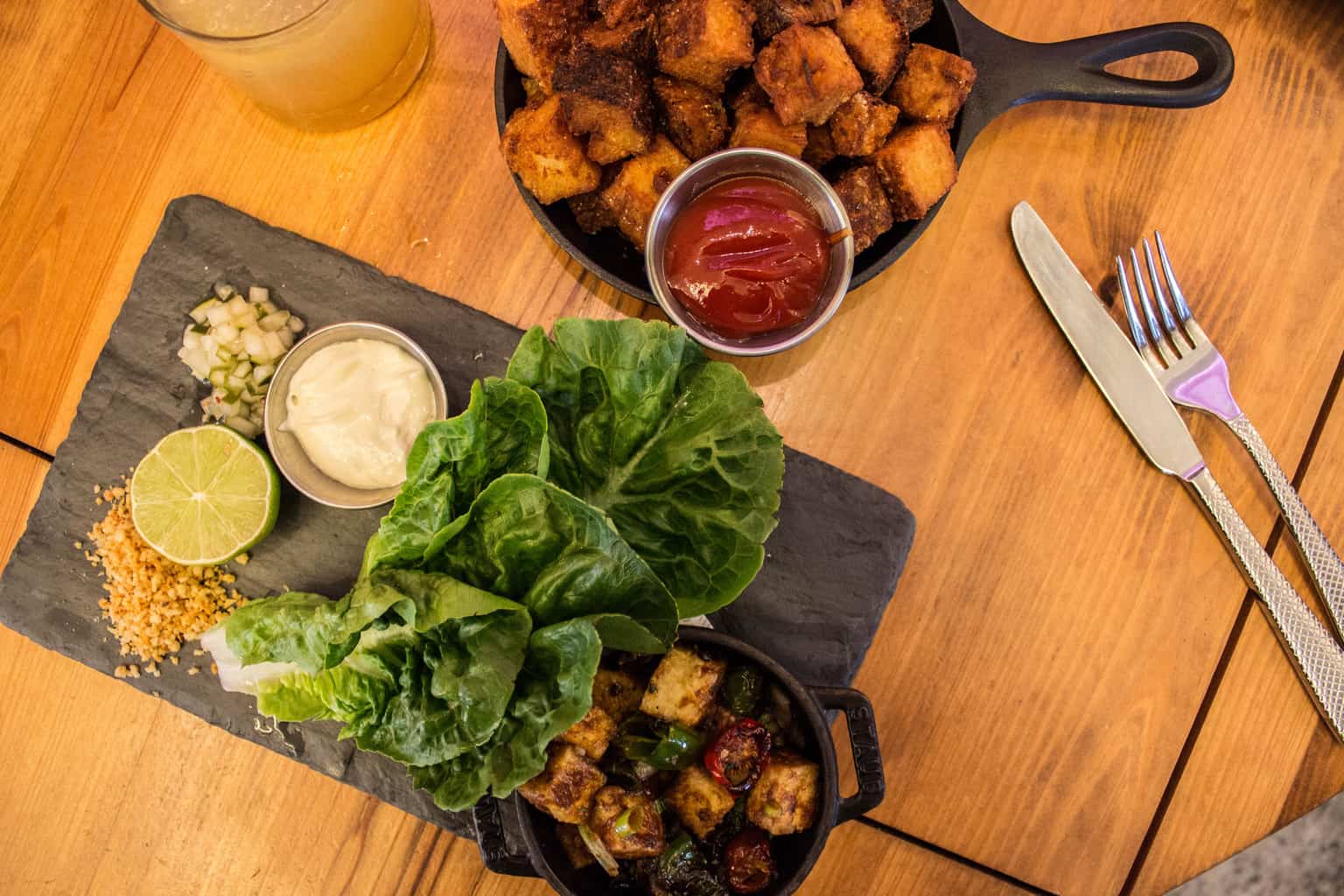 ESSENTIAL INFO
Address // 900 W Main Street, Oklahoma City
Hours // see hours here
Website // www.maryeddysokc.com
---
Myriad Gardens
If you're looking to add a little greenery to your weekend, head over to the botanical gardens. You can walk from brunch – it's only a couple blocks over! The gardens aren't huge so it won't take you too long but they're really beautiful. Fair warning – it's like a sauna in there so stay hydrated!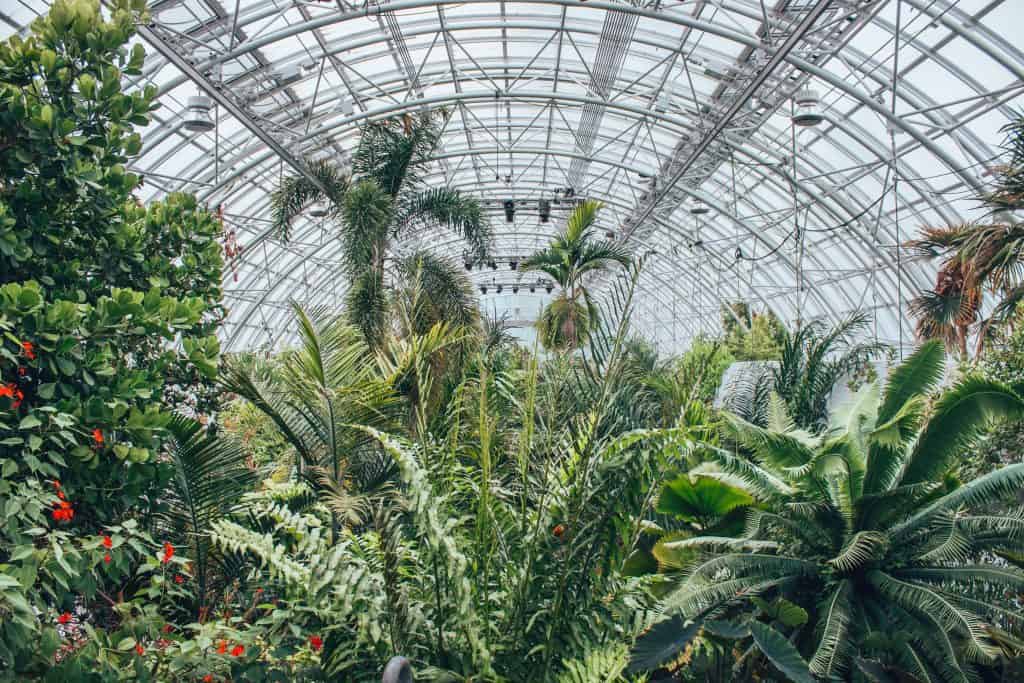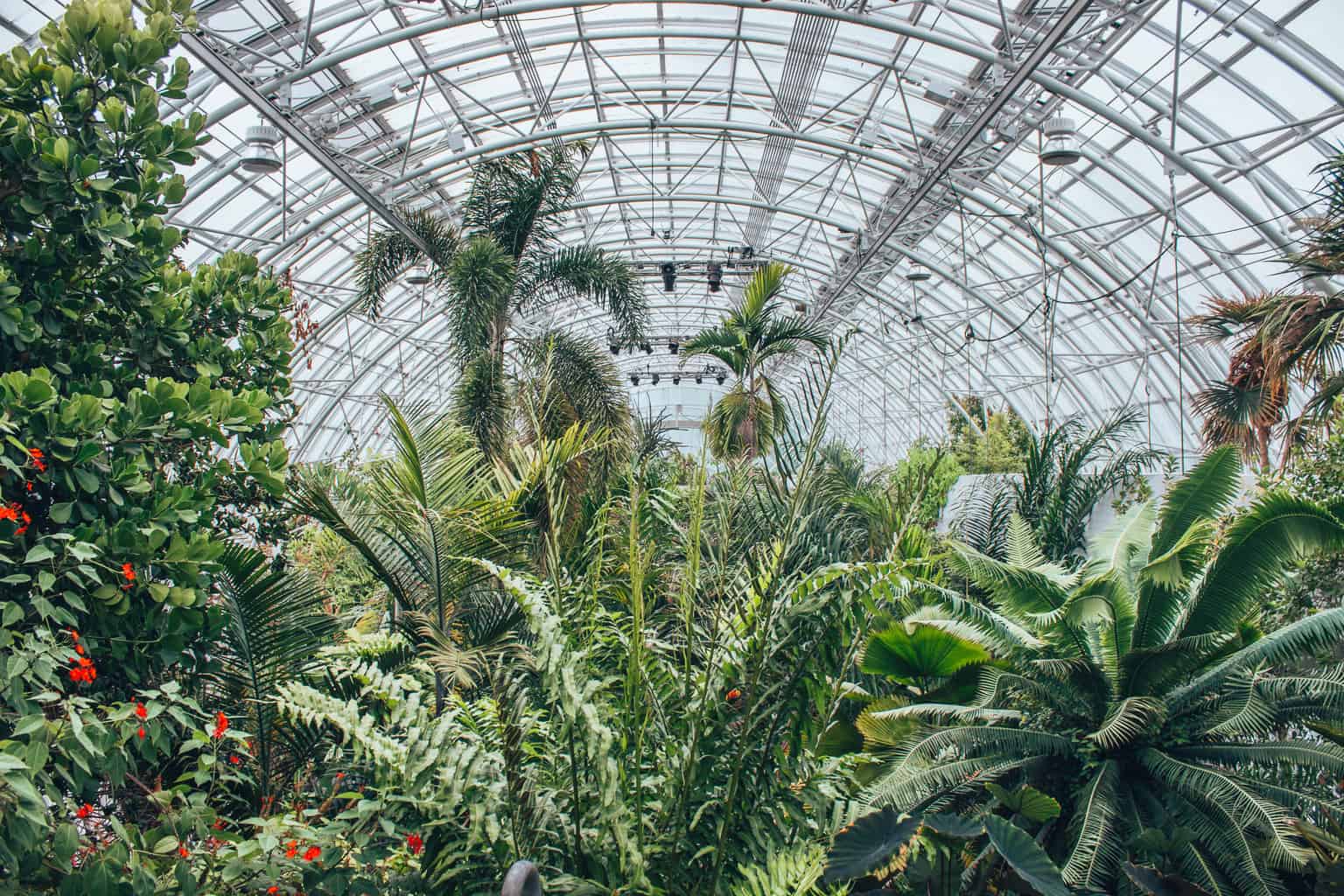 ESSENTIAL INFO
Address // 301 W Reno Ave, Oklahoma City
Hours // M-S (9a-5p); S (11a-5p)
Website // www.oklahomacitybotanicalgardens.com
---
Water Taxi Ride
Bricktown is one of the neighborhoods people head to for nightlife and while I'm not a big nightlife person, I really enjoyed the Bricktown Water Taxi ride. It may be touristy, but it's a great way to see a part of the city from a different perspective and it actually comes with a lot of knowledge and history from the guide!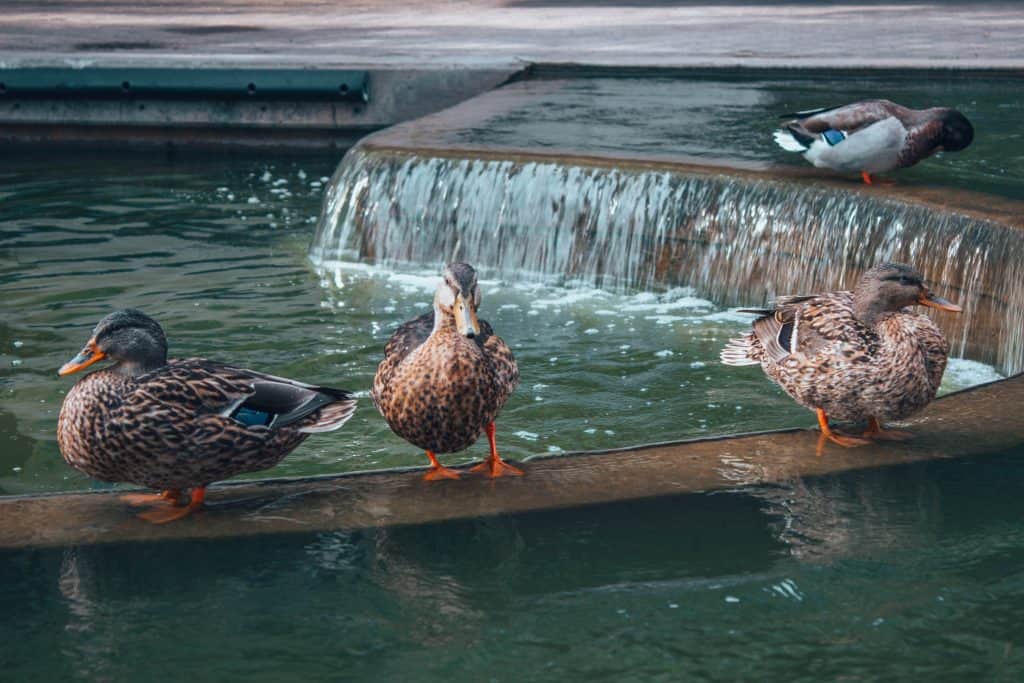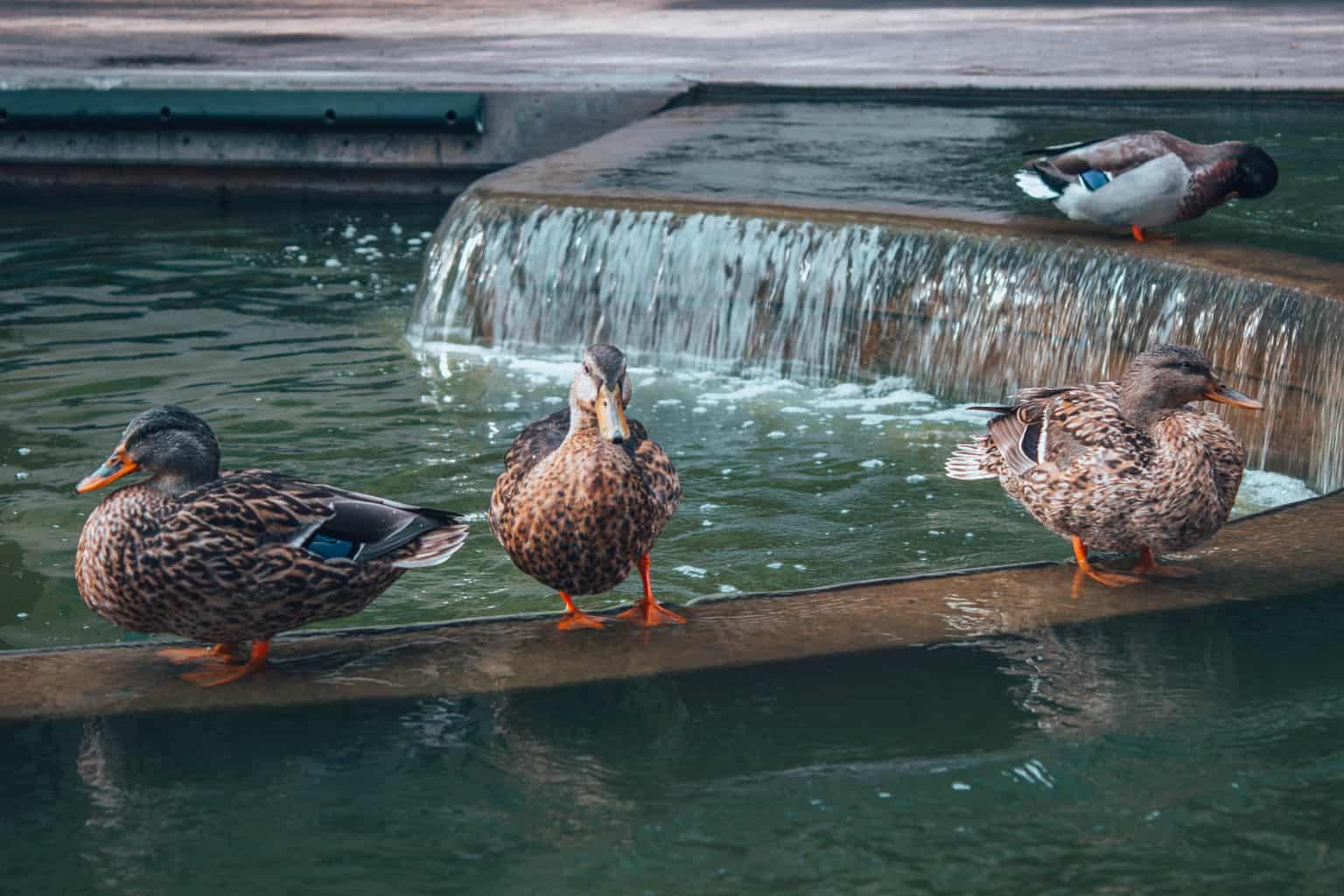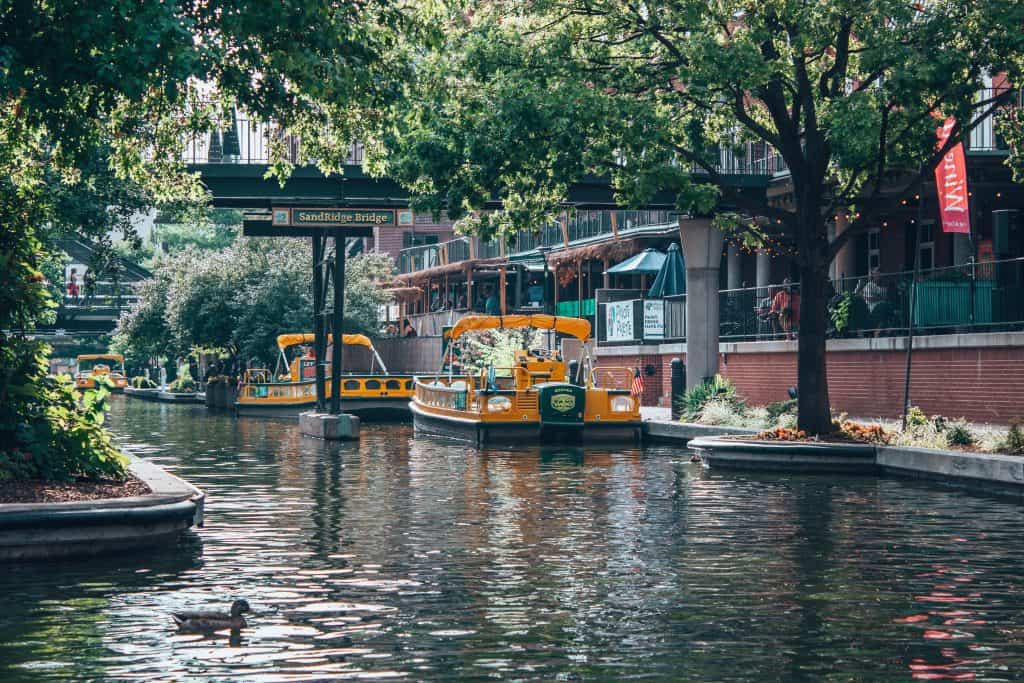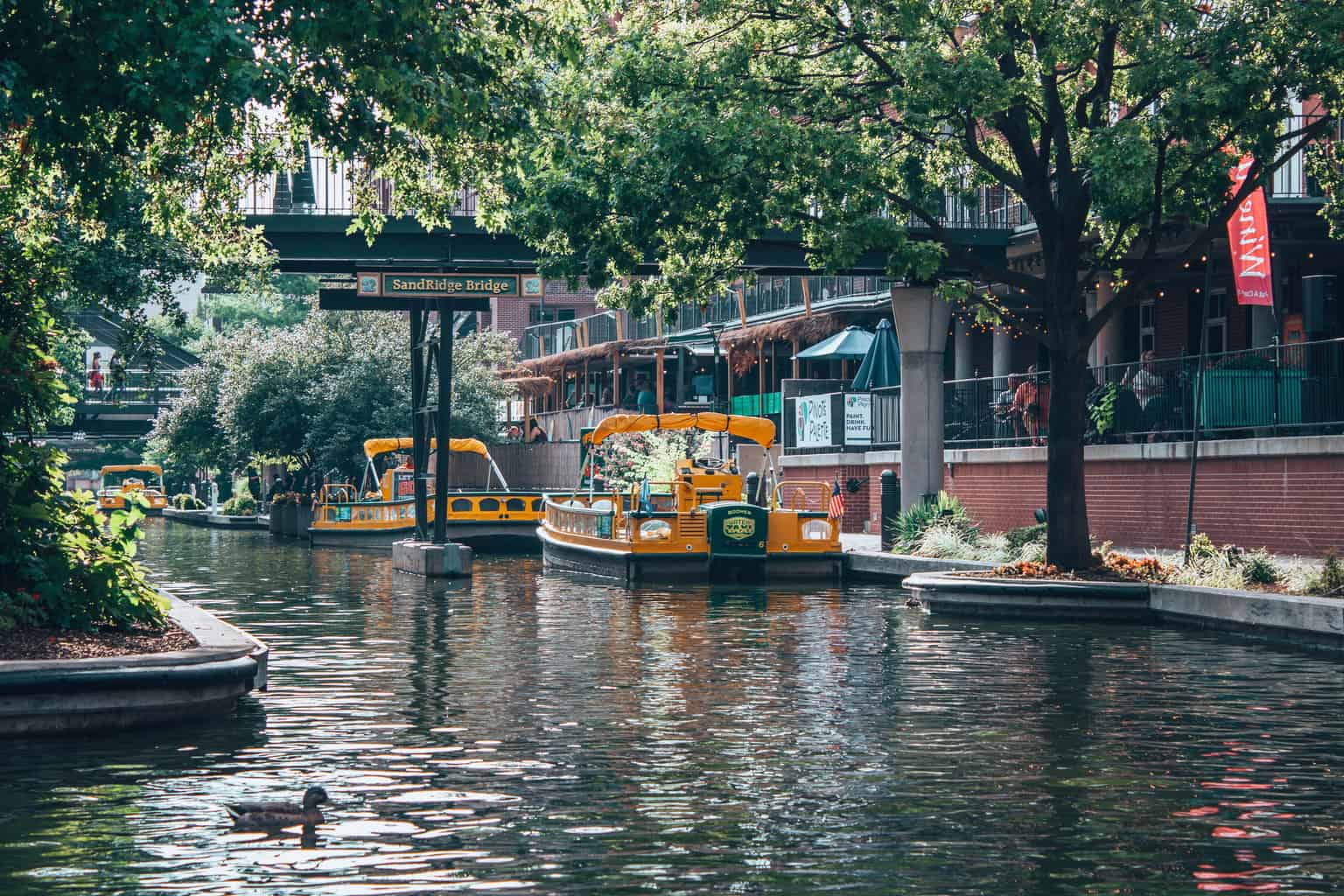 ESSENTIAL INFO
Address // 111 S Mickey Mantle Dr, Oklahoma City
Hours // S-Th (10a-9p); F-S (10a-11p)
Website // www.bricktownwatertaxi.com
---
Dinner at The Jones Assembly
The Jones Assembly is a unique spot as it's a full-scale restaurant and bar but it's also a music venue where they have concerts and show movies. Additionally, they have several vegan options including this delicious pizza with vegan cheese! Perfect for a date night or a get together with a group of friends!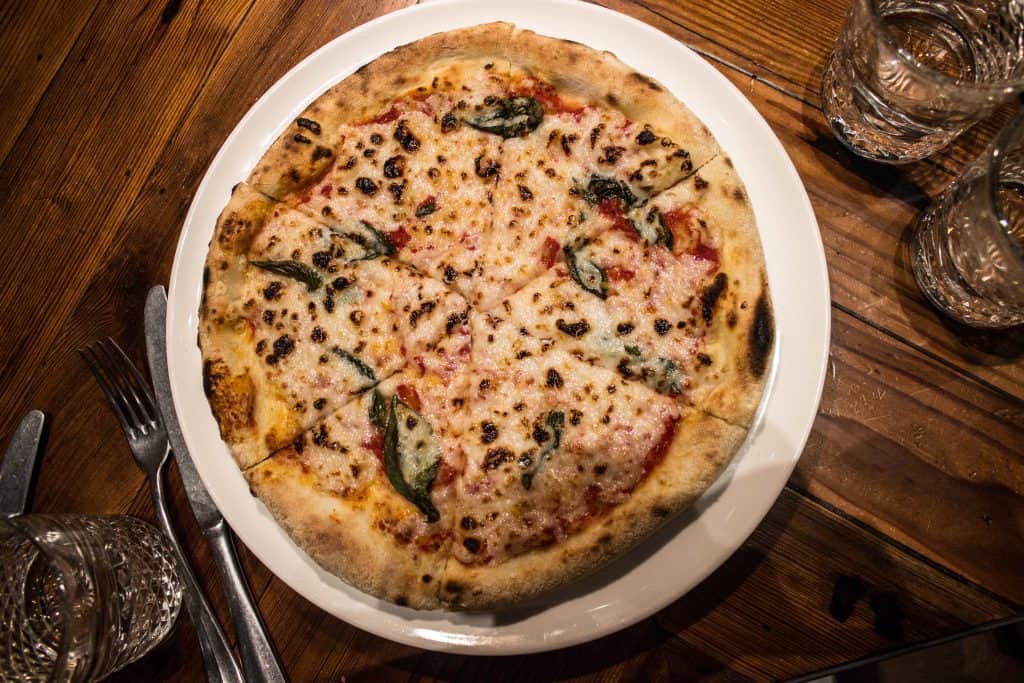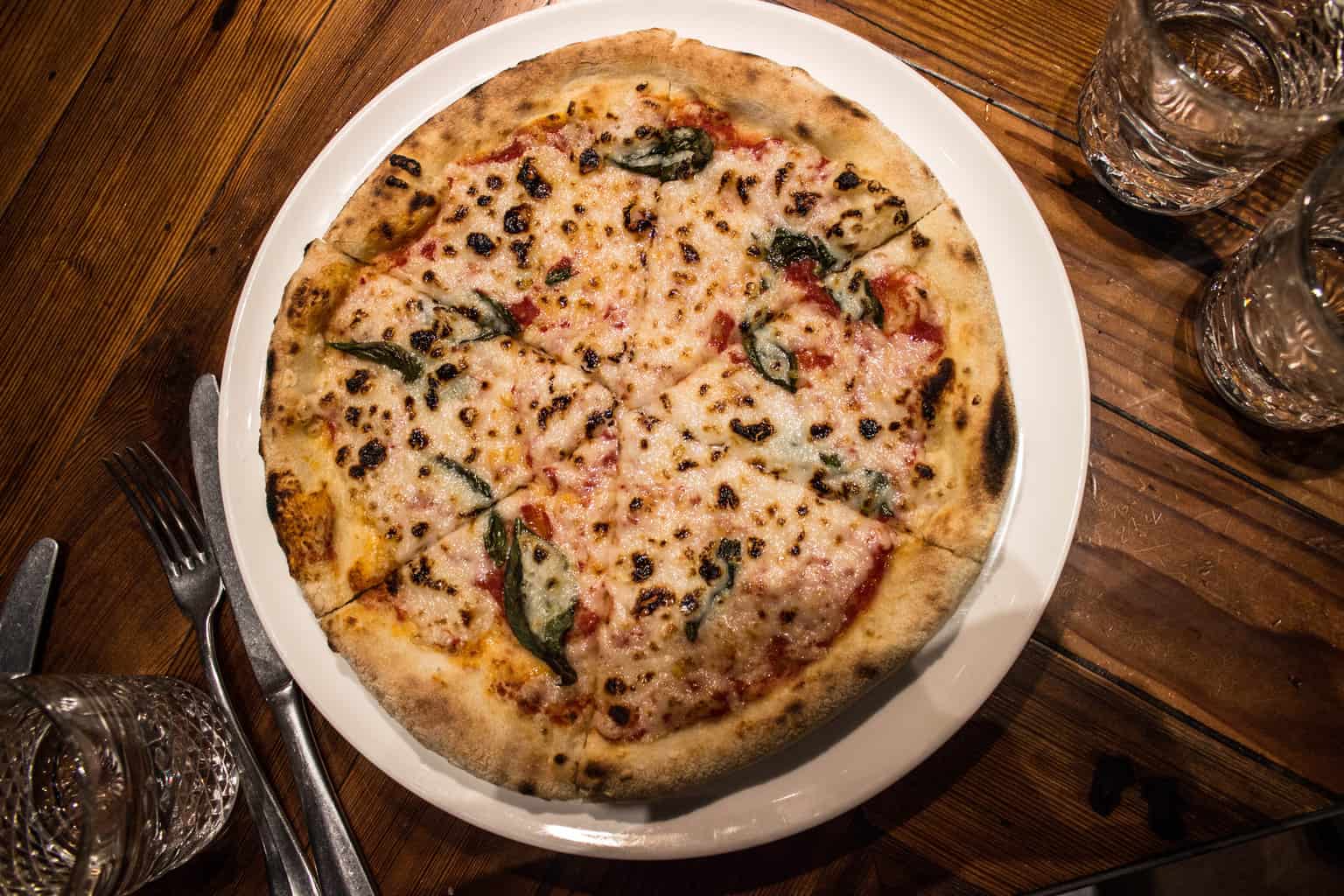 ESSENTIAL INFO
Address // 901 W Sheridan Ave, Oklahoma City
Hours // T-W (11a-12a); Th-S (11a-2a); Closed Sundays & Mondays
Website // www.thejonesassembly.com
---
Psst: Looking for more itinerary guides? Check out a few of our other posts!
---
What to Pack for Oklahoma City
Pacsafe Cross Body Purse (I love my Pacsafe products and would highly recommend using them when traveling)
Comfortable Shoes (my feet tend to hurt pretty easily and these are the best shoes I've had in a while for walking a lot)
Have you ever been to OKC?? Tell me about it in the comments below ↓↓↓
Looking for accommodation in OKC? Check out reviews here and book here.
Want to know where I stayed? 21C OKC
Want to know where to eat in OKC? Here's a vegan guide!
What else have I written? You can find more Oklahoma posts here.
Like this post? Have Questions? Hit me up on Facebook | Twitter | Instagram | Pinterest | Email
↓↓↓ PIN FOR LATER ↓↓↓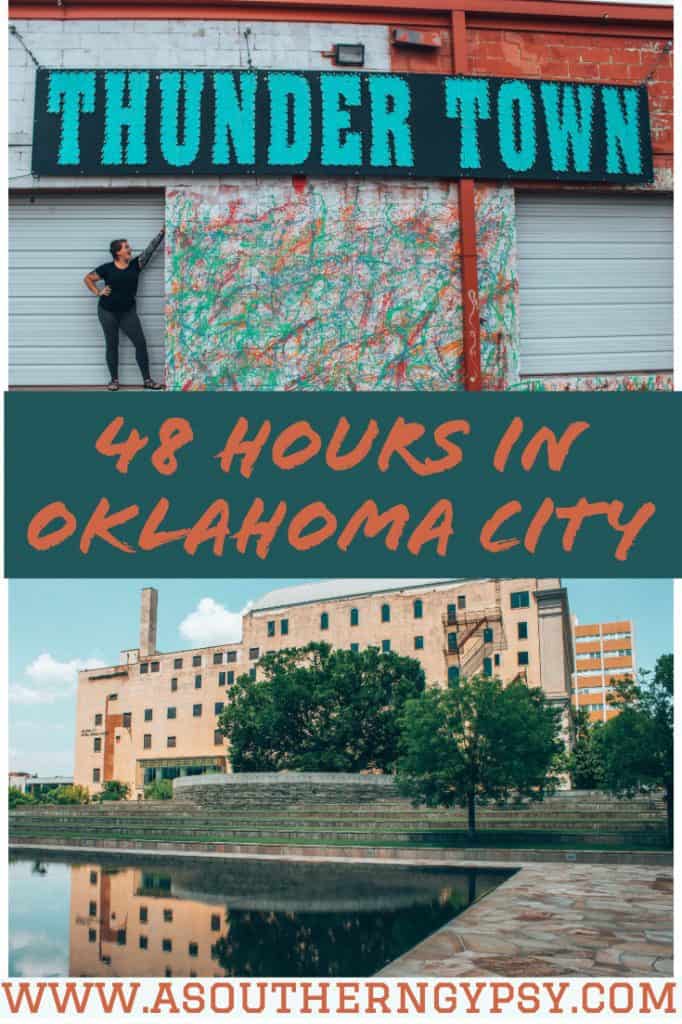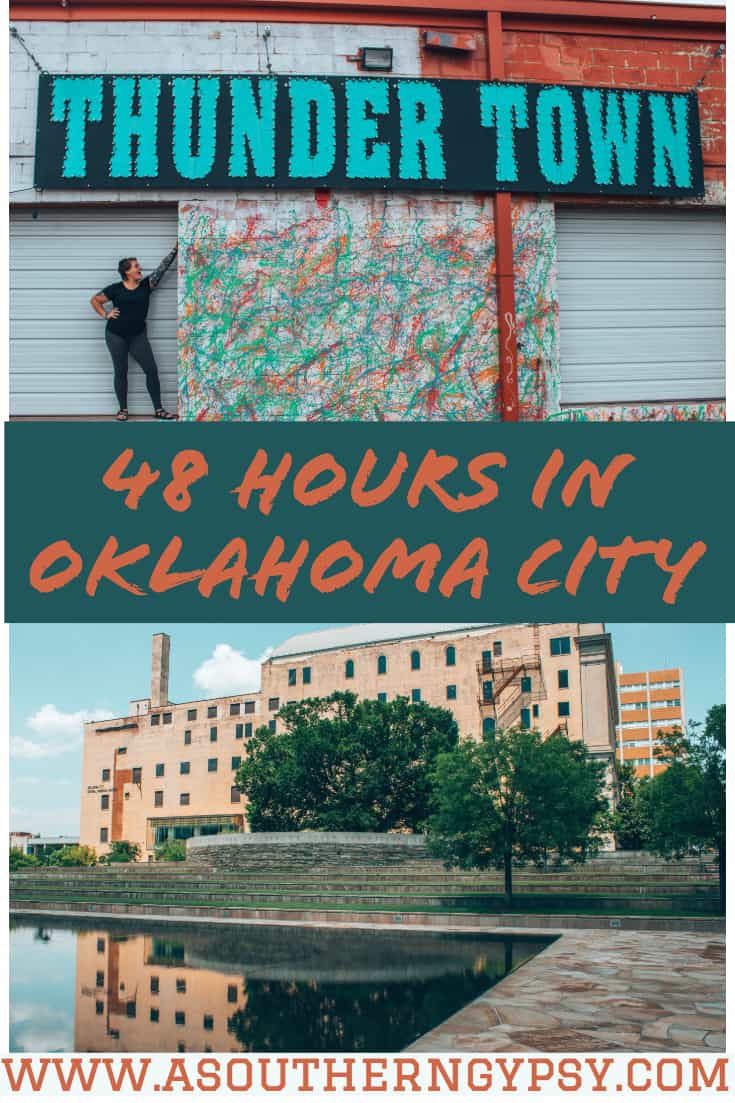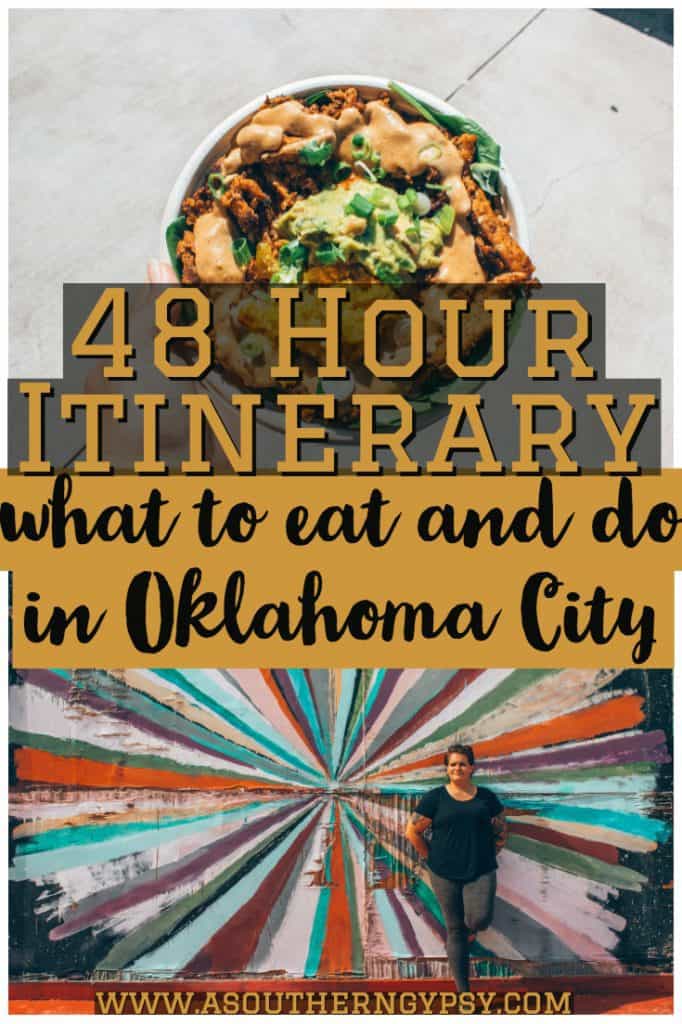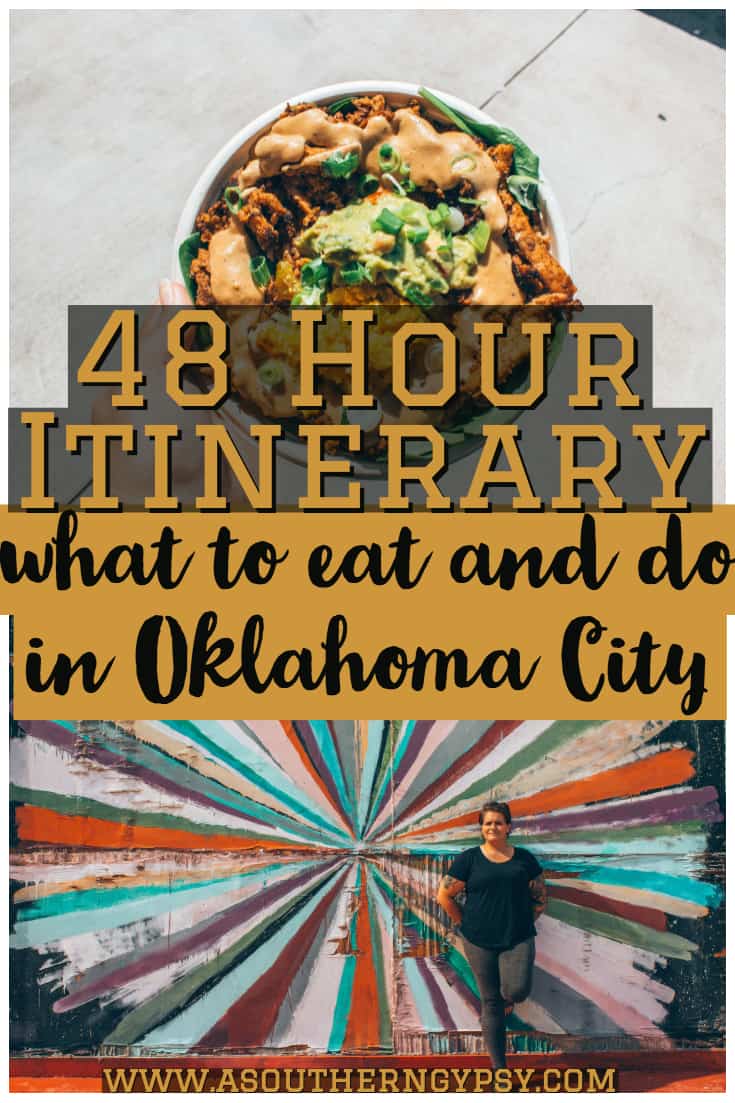 Latest posts by Ashley Hubbard
(see all)