This post may contain affiliate links, meaning if you book or buy something through one of these links, I may earn a small commission (at no extra cost to you!). Please see my disclosure.
Are you looking for a cheap car rental in Orlando, Florida? Sure you are! After all, what's the point of visiting the Sunshine State if you're going to blow your budget on car rental fees? And while there are plenty of tourist traps in Orlando, there are plenty of ways to find a great deal on car rentals.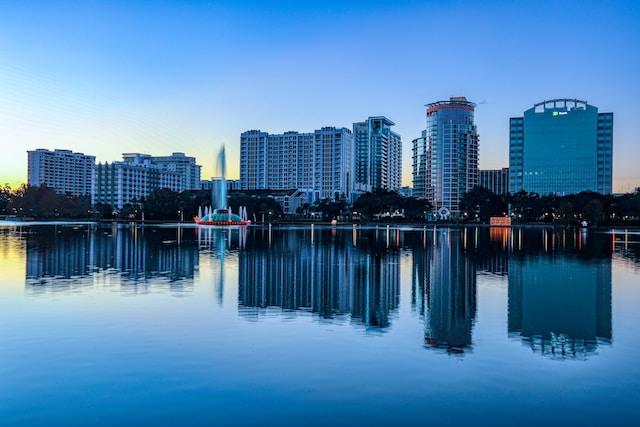 However, many car rental companies try to pull one over on unsuspecting tourists with ridiculously high fees and hidden charges. But if you're savvy, you can easily avoid these pitfalls and still find a great deal on car rental in Orlando. In this article, we will discuss some of the best strategies to avoid tourist traps and save money when hiring a car in Orlando. Let's get started.
1. Research The Company's Reputation Before Booking
One of the best ways to avoid tourist traps when hiring a car in Orlando is to research the company's reputation before booking. Check online reviews and ask friends or family if they have had any experience with the company you are considering. This will give you a better sense of what kind of service to expect and whether they will likely try to add on extra fees or charge more than what was initially advertised.
2. Avoid Airport Rentals
One of the most common traps for tourists when hiring a car is to opt for an airport rental. Airport locations typically charge higher rates due to the convenience of being at the airport and the extra taxes charged for using their services. Instead, try using a local company outside the airport that offers competitive prices with no hidden costs. If you opt for rental cars for airport pickups, make sure to opt for the cheap car rentals Orlando airport to avoid being overpriced.
3. Look For Hidden Fees And Extra Charges
When looking for car rentals in Orlando, be sure to read the fine print and ask about any potential hidden fees or extra charges. For example, many companies will advertise low rates but then tack on additional costs when booking, including airport taxes, vehicle registration fees, local taxes, etc. You could pay more than expected if you don't ask about these charges.
4. Compare Prices Between Different Companies
Don't just settle for the first car rental company that you find. It pays to shop around and compare prices between different companies before deciding. Sites like Expedia, Hertz, and Economy Bookings make it easy to check rental rates from multiple companies in one place and compare features, fees, and other details. Moreover, you can often get discounts by booking through these sites, so it's worth a look.
5. Check Out Customer Reviews About The Particular Rental Company
Before booking a car rental, be sure to read customer reviews so you can get an idea of what others have experienced when renting from that particular company. You can find reviews on company websites, social media sites such as Facebook and Twitter, and other online forums. Moreover, you can check the Google My Business profile to get a more detailed customer review.
6. Ask Questions About Discounts, Loyalty Programs, And Other Special Offers
It never hurts to ask about any potential discounts, loyalty programs, or other special offers that may be available when you book a car rental. For example, many companies offer promotional codes or discounts for first-time customers, seniors, military personnel, and other groups. If you don't ask about these offers, you could miss out. In addition, you can subscribe to the company newsletter to stay informed about upcoming deals and specials.
7. Understand All Of The Terms And Conditions Of Your Rental Agreement
Before signing a rental agreement, ensure you understand all the terms and conditions associated with your rental. Read the contract carefully to know exactly what's expected of you during your trip and any potential damage or late returns charges. This will help ensure no unpleasant surprises when it comes time to settle up.
8. Consider Insurance Options
It's always a good idea to consider insurance options when renting a car in Orlando, especially if you plan to drive on local roads or highways. This extra protection can help cover any potential damage or liability during your trip and give you peace of mind knowing you are covered.
9. Return The Car On Time
Finally, return your rental car on time to avoid late fees or charges. Be sure to allow plenty of time for the return process, including paperwork and a final vehicle inspection. This will save you from having to pay any additional costs and help ensure that your experience with the car rental company is positive.
10. Say No To Upsells
When returning the car, make sure you don't fall for any upsells from the company. They often try to get you to rent an upgrade at a higher price, purchase additional insurance, or add other unnecessary services. Moreover, keep your GPS, child seat, and other items you may have brought, as car rental companies often charge extra.
The Bottom Line
Following these tips will help you get the most out of your car rental experience in Orlando and avoid any unexpected issues. Do your research, compare prices, read customer reviews, and be aware of the terms and conditions associated with your rental agreement. That way, you can make sure you have a stress-free and enjoyable trip.
Moreover, if you are looking for cheap car rentals in Orlando, Florida, look no further than Economy Bookings. This car rental platform offers the best prices on car rentals from top providers across the city. It connects to almost 800 trust suppliers, including Sixt, Hertz, Avis, Enterprise, Alamo, Dollar, and many more. It also features a wide selection of vehicles, allowing you to find the exact car that fits your needs.
So book with Economy Bookings and get the best deals on car rentals in Orlando, Florida!
Latest posts by Ashley Hubbard
(see all)