This post may contain affiliate links, meaning if you book or buy something through one of these links, I may earn a small commission (at no extra cost to you!). Please see my disclosure.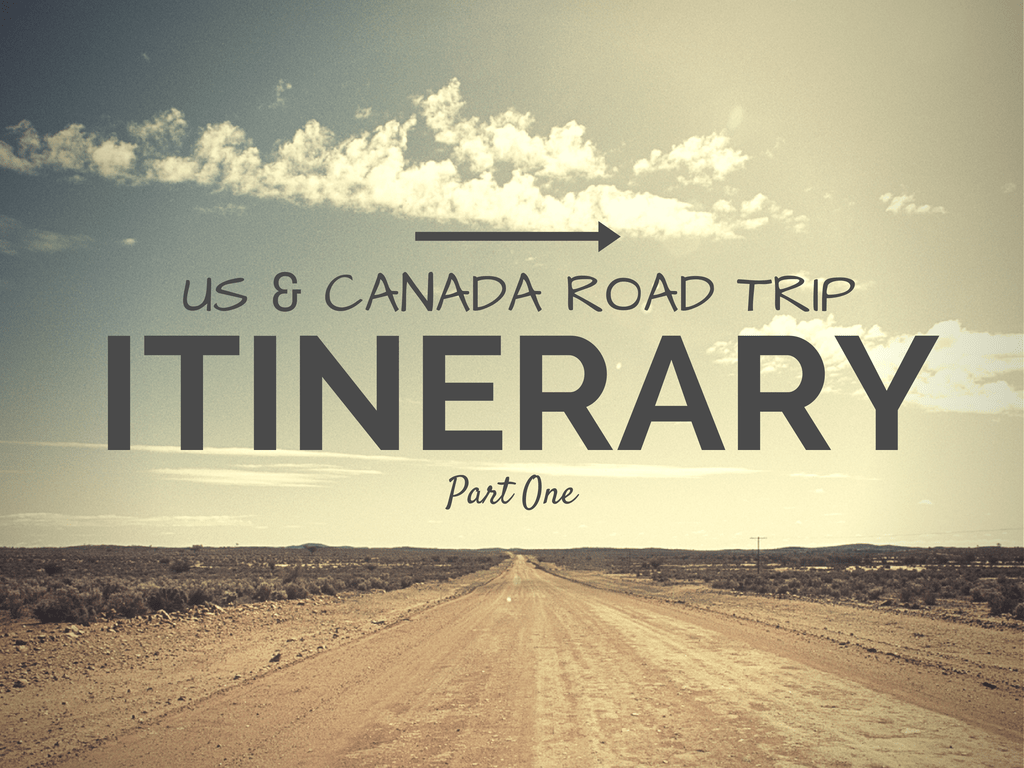 Last week, I broke the news that Asia is being postponed. Don't worry, it's still happening and it's still going to be amazing. It's just not happening for another year. What is happening though is one EPIC road trip through the US and Canada.
This trip is going to last just as long as Asia was – roughly 9 months – leaving November 1st and planning on being back around August next year. I've put together a rough itinerary and here is where it will be taking us (the continental US portion):
1. Route 66
We are starting our trip off by following the historic Route 66 from Chicago, Illinois to Los Angeles, California. It passes through major cities in Illinois, Missouri, Kansas, Oklahoma City, Texas, Arizona New Mexico and California. But, it also includes ghost towns, unique motels, quirky roadside attractions and some one of a kind dining experiences.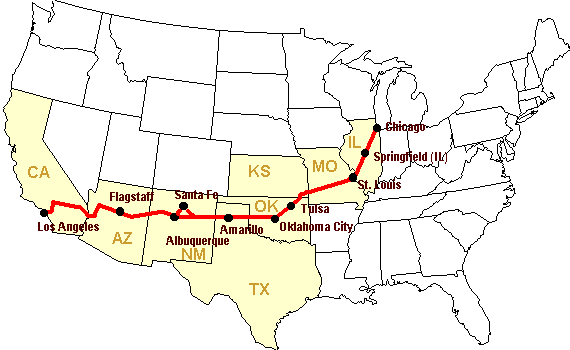 Utah
After ending up in Los Angeles at the end of Route 66, we will be backtracking a bit to head back into Utah but it will be well worth it. We plan on hitting up (in this order) Zion National Park, Escalante National Park, Capitol Reef National Park, Arches National Park, and Canyonlands National Park.
Four Corners Monument
We'll head south from Canyonlands to check out the Four Corners Monument.
Grand Canyon National Park
Grand Canyon is obviously a must.
Las Vegas
After all the outdoorsy fun, we're going to need some city life fun. And, Las Vegas just happens to be on our way back into California. I've never been, Kaleb has. He has a pretty epic story about his time in Vegas that I'll have to get him to share sometime.
Some of the things we are most excited about in Vegas : seeing a Cirque du Soleil show, the neon sign museum, the thrill rides on the Stratosphere building and much more!
Death Valley National Park and King's Canyon National Park
After Vegas, we'll be heading to Death Valley and King's Canyon national parks. After reading Syd from Nomadically Inclined's posts about her love for Death Valley, I'm stoked.
Big Sur
Heading to the coast next, I hope to spend a couple weeks in Big Sur because it looks too gorgeous.
San Francisco
Beyond excited for San Fran. So many things to see and do here. Plus, it's a Nature Lover's Paradise as well.
Most excited for : Alcatraz, Golden Gate Bridge, checking out the food scene and so much more…
Yosemite National Park and Lassen Volcanic National Park
We will then head back inland to check out Yosemite and Lassen Volcanic parks.
Redwoods National Forest
Who wouldn't love these giant trees?!
Crater Lake National Park
I've been kicking my ass that I never went here when I lived in Washington so it's about time.
Oregon Coast
Yes, that coastline is in the United States and in Oregon at that.
Columbia River Gorge
I want to spend a couple weeks in the Columbia River Gorge area.
Portland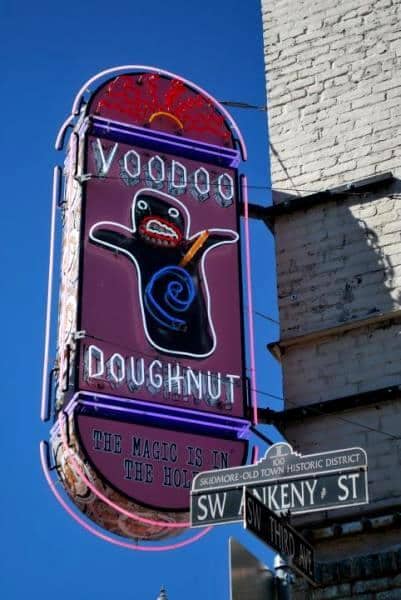 Next up is Portland. Portland is weird and quirky and fun. I'm really excited to show it off to Kaleb.
I love the weekend market, Voodoo Doughnuts and much more.
Washington Coast
You would never believe that Washington has such a gorgeous coastline but it does.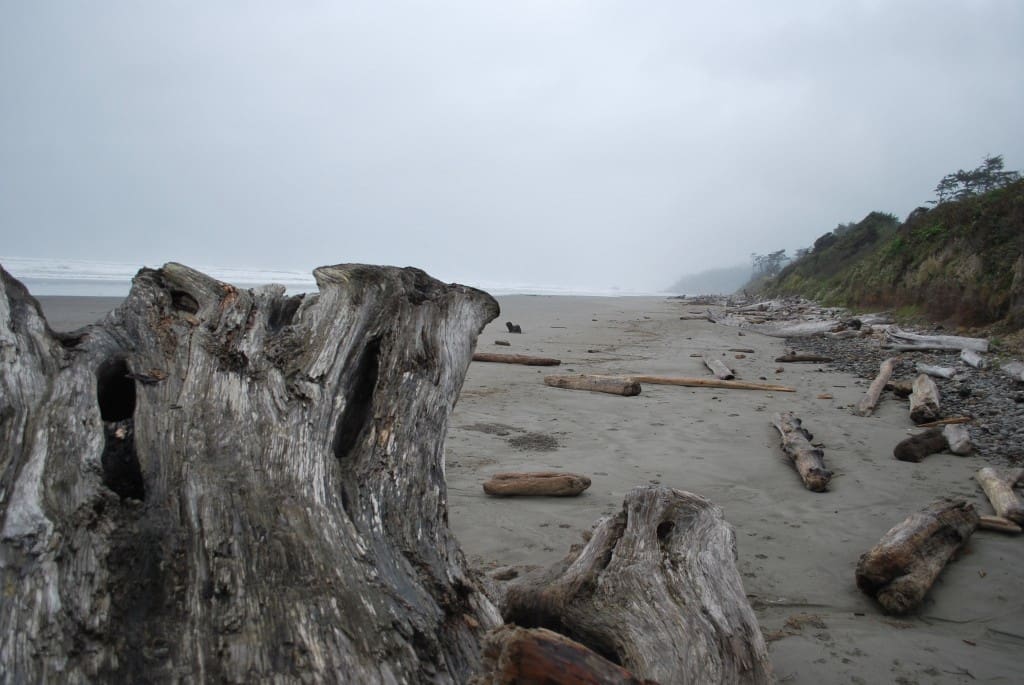 Olympic National Park
At the very tip of the state is Olympic National Park and where we will go next.
Seattle
My home for a few years. I'm so excited to be going back and to be able to see friends while there as well.
Ferry to Alaska
After Seattle, we'll continue north to Bellingham, WA where we will take the 3 day ferry to Alaska.
Stay tuned for Part Two : Alaska and Canada's Itinerary…
Have you been to any of these places? Any suggestions of things to do and see in any of these places?
Latest posts by Ashley Hubbard
(see all)