This post may contain affiliate links, meaning if you book or buy something through one of these links, I may earn a small commission (at no extra cost to you!). Please see my disclosure.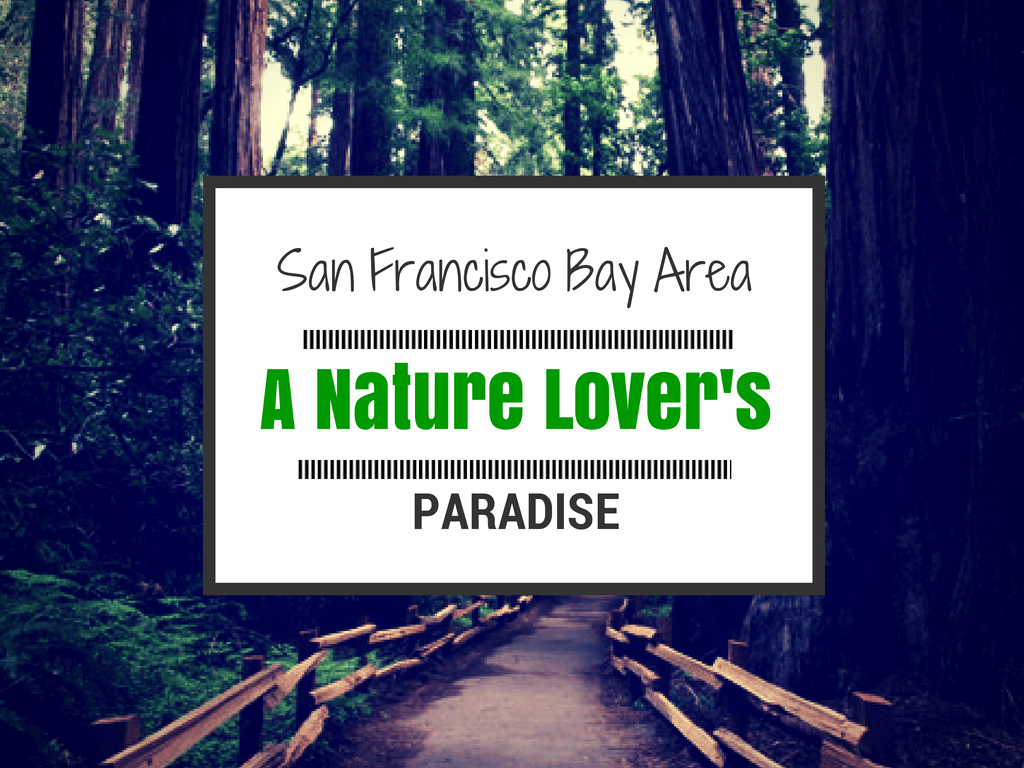 San Francisco Bay area has much to offer and feed the nature lovers appetite from the sprawling Golden Gate Park to the tranquil Muir Woods to the incredible Yosemite National Park.
IF you're headed on a road trip in California as they're so famously known for – perhaps Los Angeles to San Francisco coastal route – and you're looking for wilds, woods or wonders it's easy to find things to do to enjoy the outdoors in the San Francisco Bay Area.
Golden Gate State Park
Of course, when we think of green spaces in San Francisco, Golden Gate Park stands front and center. It's hard to imagine this thriving city park, the largest cultivated city park in the United States, was once nothing but rolling sand dunes. Now Golden Gate Park is worth countless days of exploration with its beautiful Japanese Tea Garden, countless trails for walking, hiking or biking, lots of lovely lakes for picnicking and watching waterfowl and the delightful Botanical Gardens, it has something for everyone.
Yosemite National Park
When I set out on my US West Coast Adventure I had a few goals, all encompassed nature to some respect and top on my must-see list was Yosemite National Park. I'd seen photos, read stories from visitors and reviews and immediately fell in love and had to experience it for myself. With my limited time, I opted to take a day tour to the Yosemite Valley for my precious pint-sized sample of this outstanding park. Following the Merced River, we wound our way into the Yosemite Valley and were surrounded by grand granite cliffs, many full of personality just demanding attention like El Capitan, Half Dome, and Lembert Dome. Hitting the trails I was immediately struck by everything's sheer size, like everything was on steroids from giant boulders to the exceptional trees reaching for the sky. If you're patient and quiet it's also a great place to enjoy the wildlife, from cute chipmunks to the marmots and stunning Stellar Jays to beautiful mergansers. A must see is Yosemite's many waterfalls, but make sure you visit when they're running as some are seasonal and dry up after the spring. Roughly 750,000 acres, Yosemite National Park is vast and can take weeks to explore, but if all you have is a day – take it! – but I recommend taking your time, spend at least a week to truly appreciate it's wonder!
Check out another traveler's account of this wonderful UNESCO site.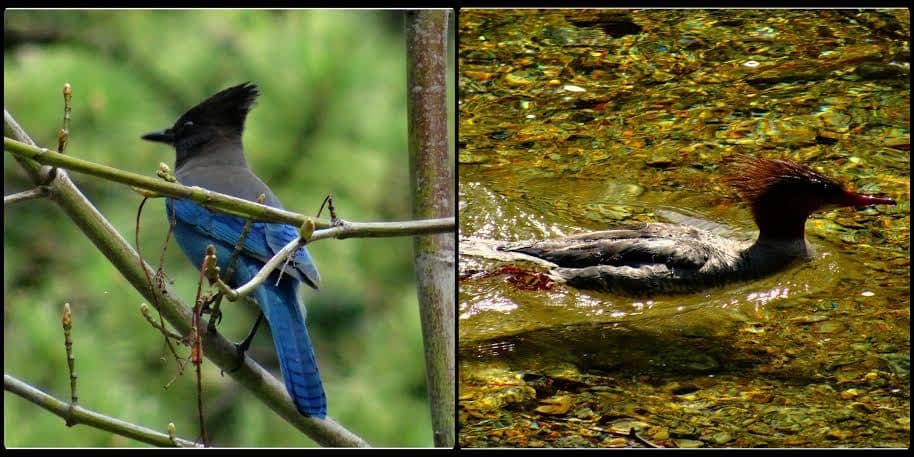 Muir Woods
If you're looking for a magical forest in the heart of California then look no further then Muir Woods. Located about a twenty minute drive from San Francisco's Fisherman's Wharf, through the foggy hills of Golden Gate National Recreation Area in Marin County, you'll find an ancient coast redwoods forest with redwoods of all ages, many over 600 years old. Muir Woods, named after naturalist John Muir, is a part of the Golden Gate International Biosphere Reserve which is one of the richest and most threatened reservoirs of plant and animal life. Stepping on the path and being instantly surrounded by colossal trees, rich greens and a serene stream you feel enveloped, wrapped in its damp coolness. Craning your neck to take in the sheer size of the redwoods might leave you stiff but the awesomeness of them is well worth it. I couldn't quite pin point why it felt so magical, was it the separateness from civilization, the dense rich life of trees and plants or the feeling that around every bend or hidden in the forest were dancing elves, tea loving gnomes and fairies sprinkling pixy dust on visitors, whatever it is Muir Woods is truly enchanting.
From the wonder of Yosemite to the endless amusement of Golden Gate Park to the peace and tranquility of Muir Woods your green heart, with a passion for the greatness of nature, will find an array of ways to enjoy the outdoors in the San Francisco Bay Area and will leave you breathless and probably in search of more nourishing nature to explore.
Latest posts by Stephanie Mayo
(see all)