This post may contain affiliate links, meaning if you book or buy something through one of these links, I may earn a small commission (at no extra cost to you!). Please see my disclosure.
Oklahoma City is not what you expect. It's colorful and vibrant, it's vegan-friendly, it's full of art and culture, and it's super easy to visit without a vehicle. There are plenty of Airbnb OKC rental options – here's some of our faves!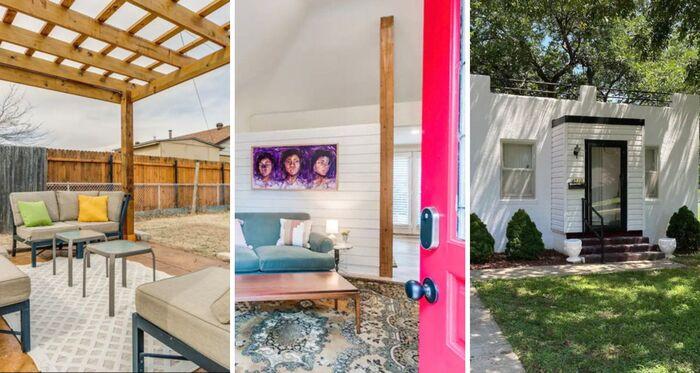 Oklahoma City has issues with companies and investors buying and renting houses, like many places. We've done our best only to choose and recommend private-owned places.
Airbnb OKC Rental Options
1. Large Bricktown Rental
This spacious Airbnb is perfect for small groups or a large family. It includes all the necessary amenities and is in a great location.
Sleeps: 7
Rating: 4.9/5
Cost: $107/night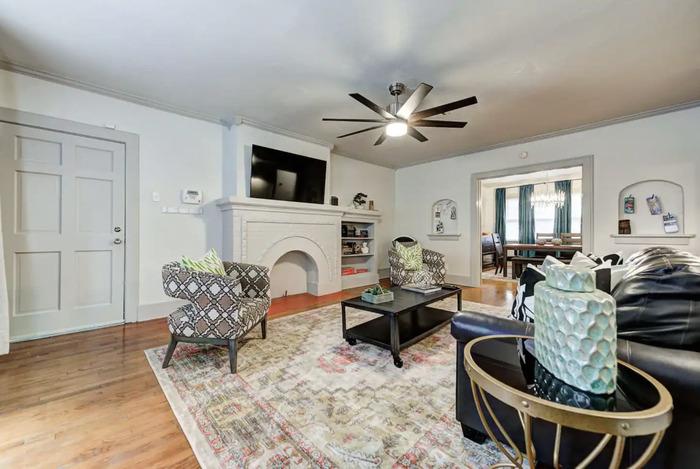 2. Cottage Near Plaza District
This colorful cottage is blocks away from the Plaza District. It includes a cozy kitchen, parking for two cars, and a vibrant design.
Sleeps: 4
Rating: 4.76/5
Cost: $68/night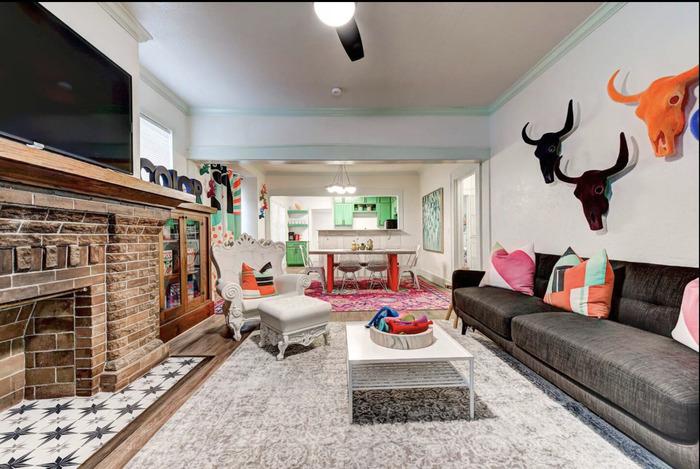 3. Modern Urban Cottage
This modern cottage combines cozy and quaint with modern touches like concrete floors. It's within walking distance of local coffee shops, stores, and bars.
Sleeps: 4
Rating: 4.94/5
Cost: $129/night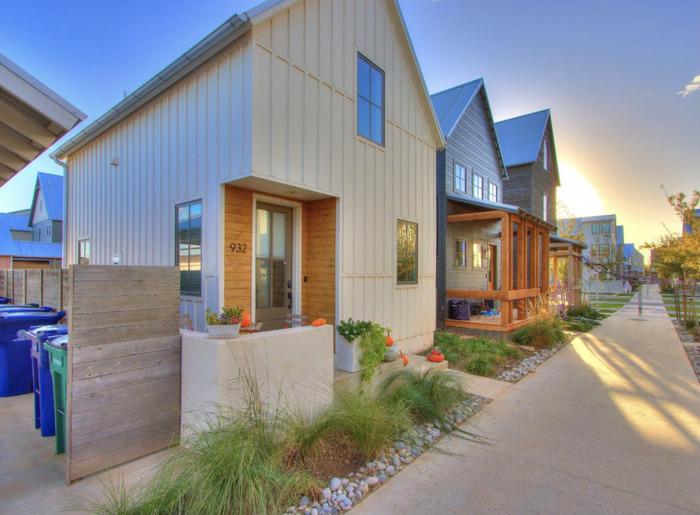 4. Mid-Century Getaway
This getaway is a converted garage apartment behind the owner's house. It comes equipped with a 65″ TV, a custom bed, Nest products, and an air purifier.
Sleeps: 2
Rating: 4.99/5
Cost: $67/night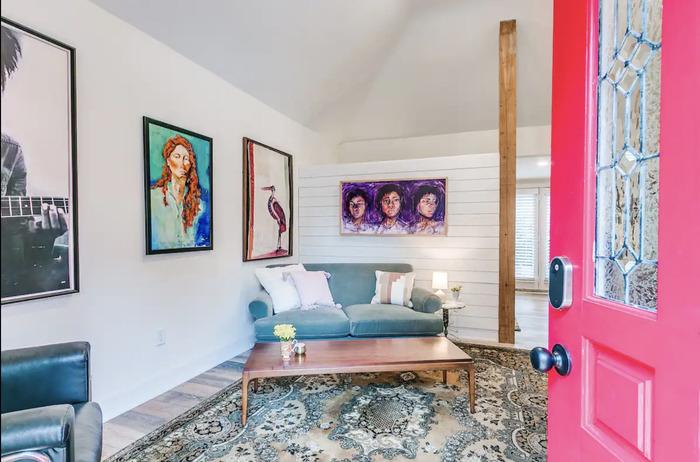 5. Alice in Wonderland Airbnb
This Alice in Wonderland-insprired Airbnb is minutes away from all the most popular OKC attractions.
Sleeps: 4
Rating: 4.95/5
Cost: $90/night
5. Remodeled Retreat
This retro retreat has been renovated into a stylish home close to all that Oklahoma City has to offer.
Sleeps: 5
Rating: 4.89/5
Cost: $88/night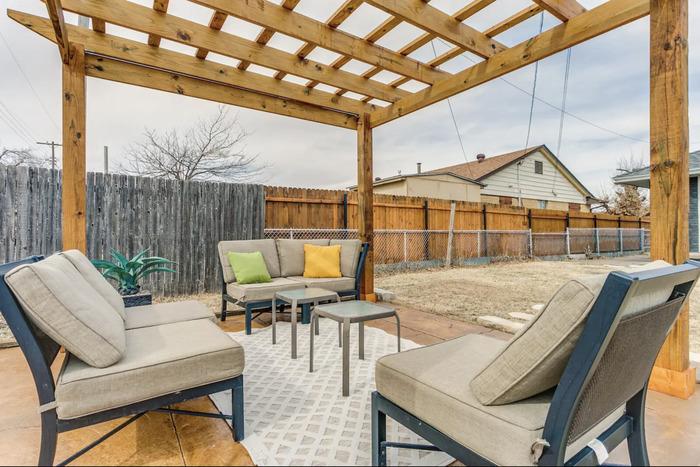 6. Oklahoma Treehouse
This eco-friendly treehouse is a Certified Wildlife Garden. It's 100% upcycled and woman-built.
Sleeps: 2
Rating: 4.96/5
Cost: $59/night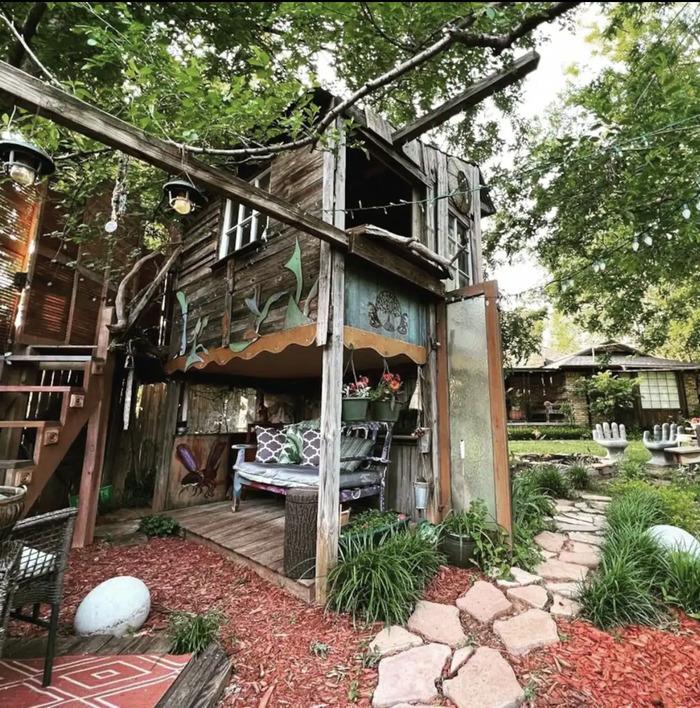 7. Historical Stucco
This cute home is located on the historical Route 66 in the town of Bethany, not far from Oklahoma City. This small town offers peace and quiet and a close distance to coffee shops, boutiques, and more.
Sleeps: 5
Rating: 4.88/5
Cost: $77/night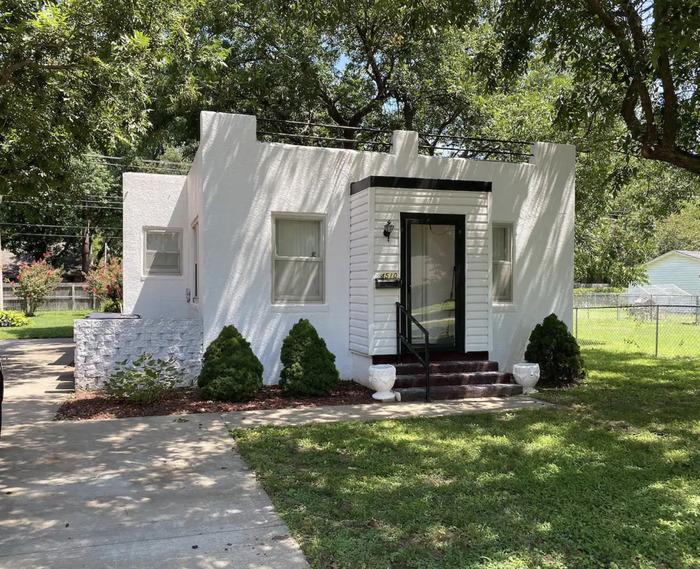 8. Route 66 Red Caboose
Stay in this 1925 CB&Q wooden caboose that's 20 minutes from downtown Oklahoma City. It comes with a queen size bed, mini-fridge, and train-themed movies to watch!
Sleeps: 3
Rating: 4.97/5
Cost: $95/night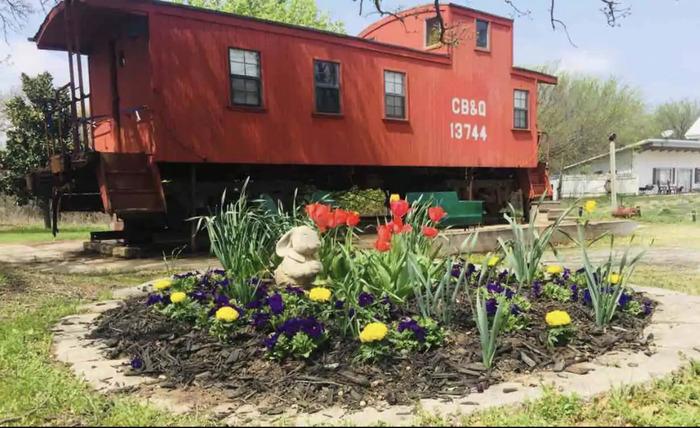 Latest posts by Ashley Hubbard
(see all)