This post may contain affiliate links, meaning if you book or buy something through one of these links, I may earn a small commission (at no extra cost to you!). Please see my disclosure.
Initial Thoughts on Traveling Solo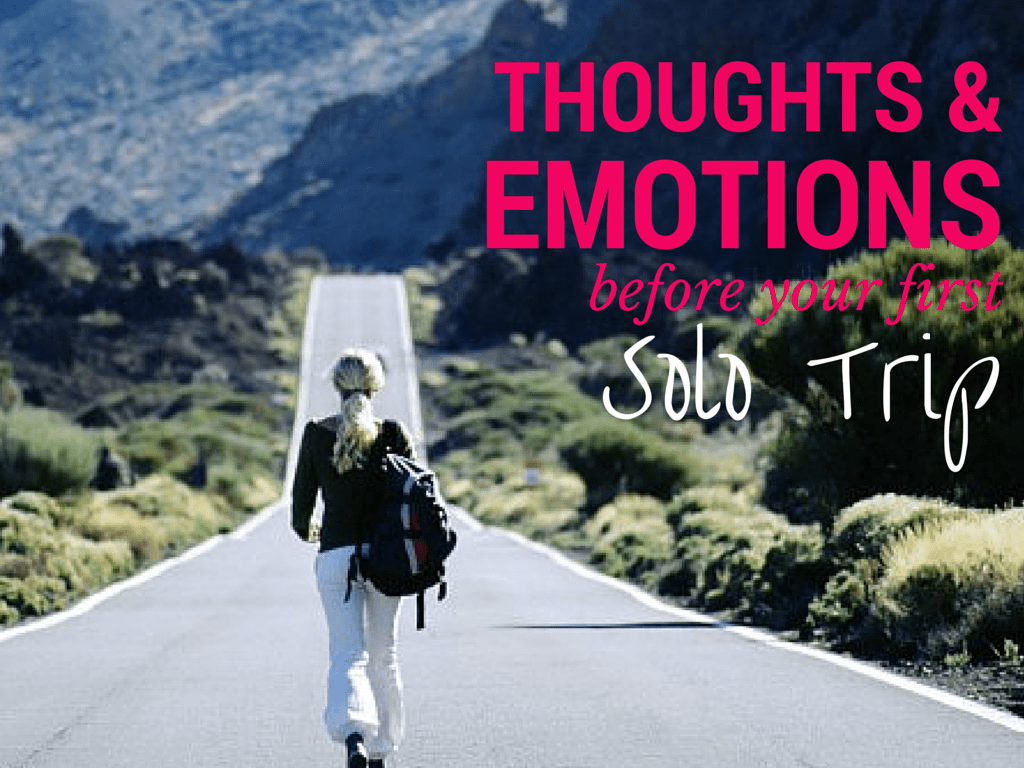 In just 4 short weeks, I'll be landing in Bangkok.  Bangkok will be the starting point of a nine month journey around Southeast Asia…all by my lonesome.  This trip marks many milestones for me : my first real trip to Asia, my first solo trip and my first long-term trip.  Talk about lots of emotions going on.
Obviously, I'm beyond pumped for this trip.  Over a year ago is when I started planning it and started A Southern Gypsy.  At that point, 15 months seemed forever away.  And, I'm super impatient.  So, when I say I'm leaving in 25 days now…it's become a bit surreal to me.
Holy shit.  Is this really happening?
Am I going to get over and freak out and have to come home?  I hope not.
Am I going to get over there and do exactly what I expect of myself – have the best time of my life and hopefully kickstart my dream career?  I think so.
But, anything can happen.  Which is kind of what made me plan this trip in the first place.  Anything can happen, and just about everything has happened in my life.  So life is short.  Life is what you make it.  I'm making my short life fabulous.  (I'm so excited…I'm actually using the word fabulous in a completely serious manner).
To say I'm not terrified would be a lie though.  I am.  But, just because I haven't said enough cliches in this yet…
Usually the most terrifying things end up having the biggest payoffs.
---
Because this is my first solo trip, I wanted to reach out to some of my friends who have already traveled solo (and survived) to see how they were feeling leading up to their first solo adventure.
I never in my wildest dreams thought I'd ever travel solo, but then again there's been many a things I thought I'd never do and have, just goes to show you 'never say never'!  But then I read a line in a Paul Theroux book, "I hate to travel alone…But if I am alone I see more clearly."  Strange, I know, but it got me to thinking could I really see more clearly?  I thought of all the possibilities this could afford me.  With seeing more clearly I'd be opening up all my senses, living truly in the moment and maybe even become a better writer for it.
Though I admit I was anxious, it was quelled by my determination to accept my nerves and not let it cloud my experience before and during my trip.  I turned a deaf ear to rumblings from friends and family on their fears, this was my life and my journey and I had to feed the burning desire to travel and see the world.  I couldn't wait for someone to be available to come with me, life is too short! I knew that if I was going to see the world I just might have to go it alone.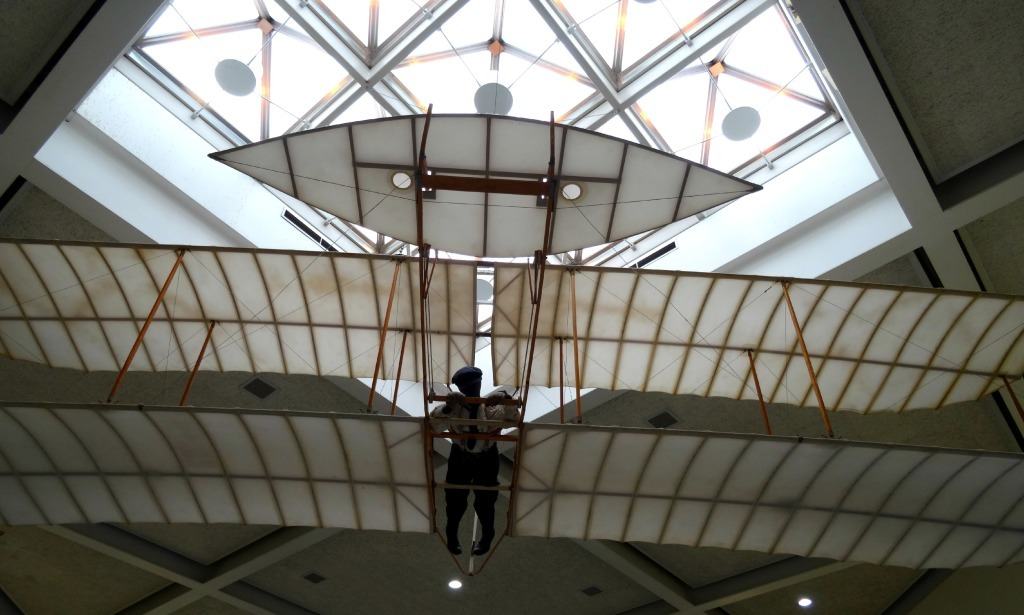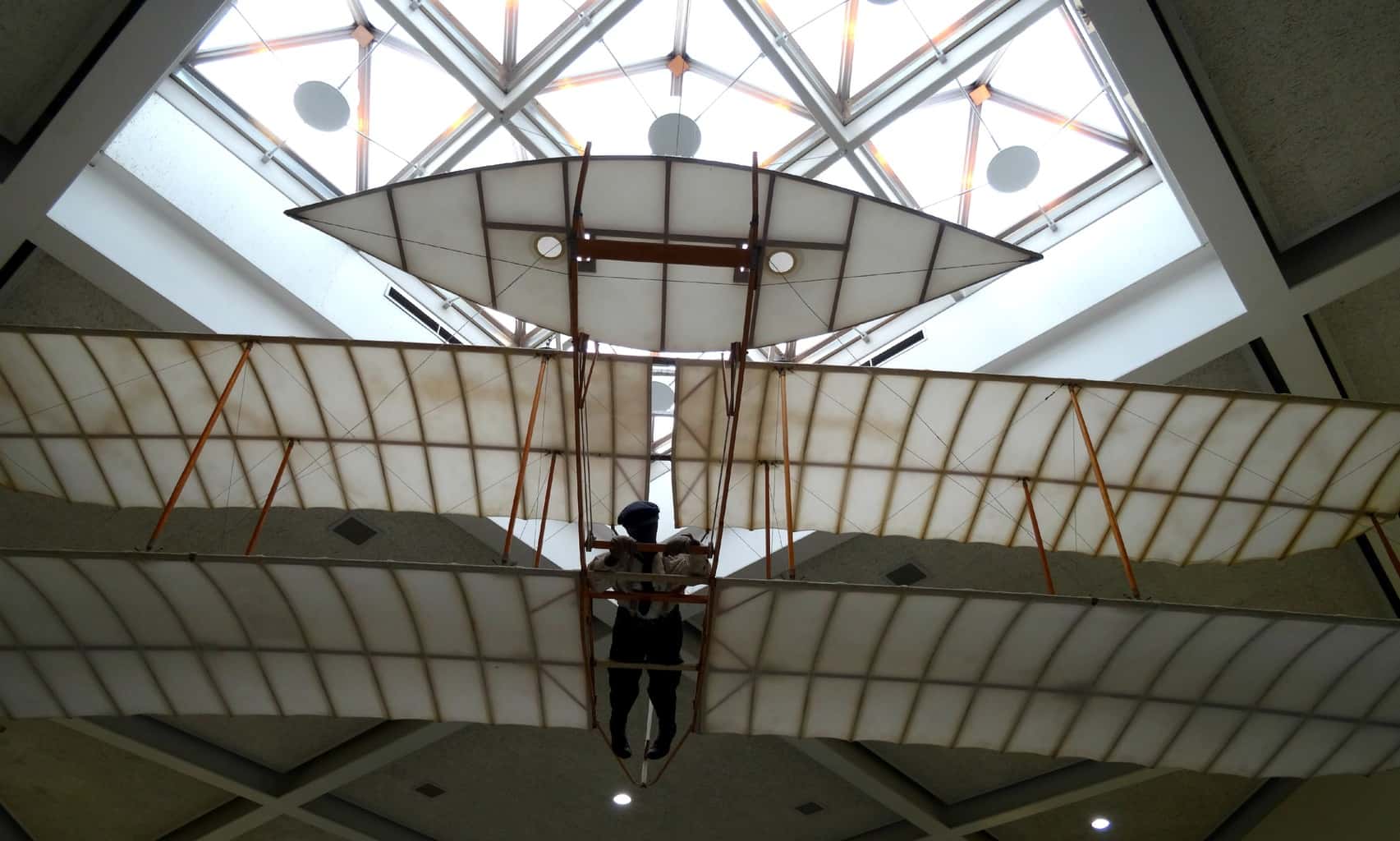 Sammi – Wanderlustin'
Solo travel builds your confidence, it's empowering, it's freeing… but it's also terrifying. The first time, at least. Solo travel kind of accidentally fell in my lap, I'd had a long year; my boss insisted I take a week off & go somewhere- anywhere! So I did just that, booked the cheapest flight from my closest airport for a weekend in a city I'd never been to before. It seemed so easy, book a flight, book a hostel, and just go! I was so excited in the short time running up to my trip, I couldn't wait to see all these new places and meet new people.
It was about a week before that the nerves hit, my stomach tied itself in knots. People kept asking me if hostels were safe, if I thought I'd be safe in Amsterdam travelling alone as woman? I cheated a little, as it turned out an old friend was living in the city & I went out with her in the evenings. During the day tho' I hopped on and off trams, wandered to different parts of the city, meandered around Vondelpark. Since that trip, I've been to countries I'd barely heard of two years ago, it turns out that once you take that first step, it's not so terrifying, it's incredible & I am forever hooked…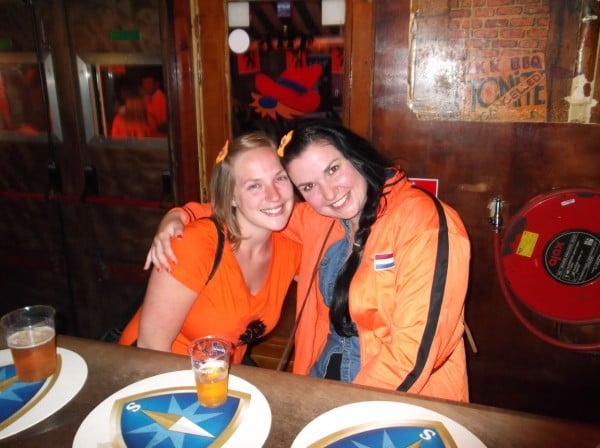 Mandie – Rambling Mandie
It wasn't until I was sitting in the plane on the tarmac that I felt my first real jolt of pre-travel panic. Probably a little late, I started to question what the hell I was doing with a one-way ticket, a backpack, and a loosely-defined goal of figuring out what I wanted to do with my life.
True to form, I had very few concrete plans for my trip. I was going to volunteer for my first month, but then it was an open-ended adventure. I was jumping into this long-term solo travel thing without a safety net. I should have been terrified, but strangely all I felt was peace. Maybe there's a confidence that comes from knowing you're embarking on a journey that's about to change your life, even if you have no idea how.
The pilot's voice came over the loudspeaker. "Okay, ladies & gents, let's go to Ireland." All the calm I had felt during the months leading up to my trip flooded back into me. This was it. I was taking a step towards the life I'd always dreamed of. "Yeah," I smiled. "Let's go to Ireland."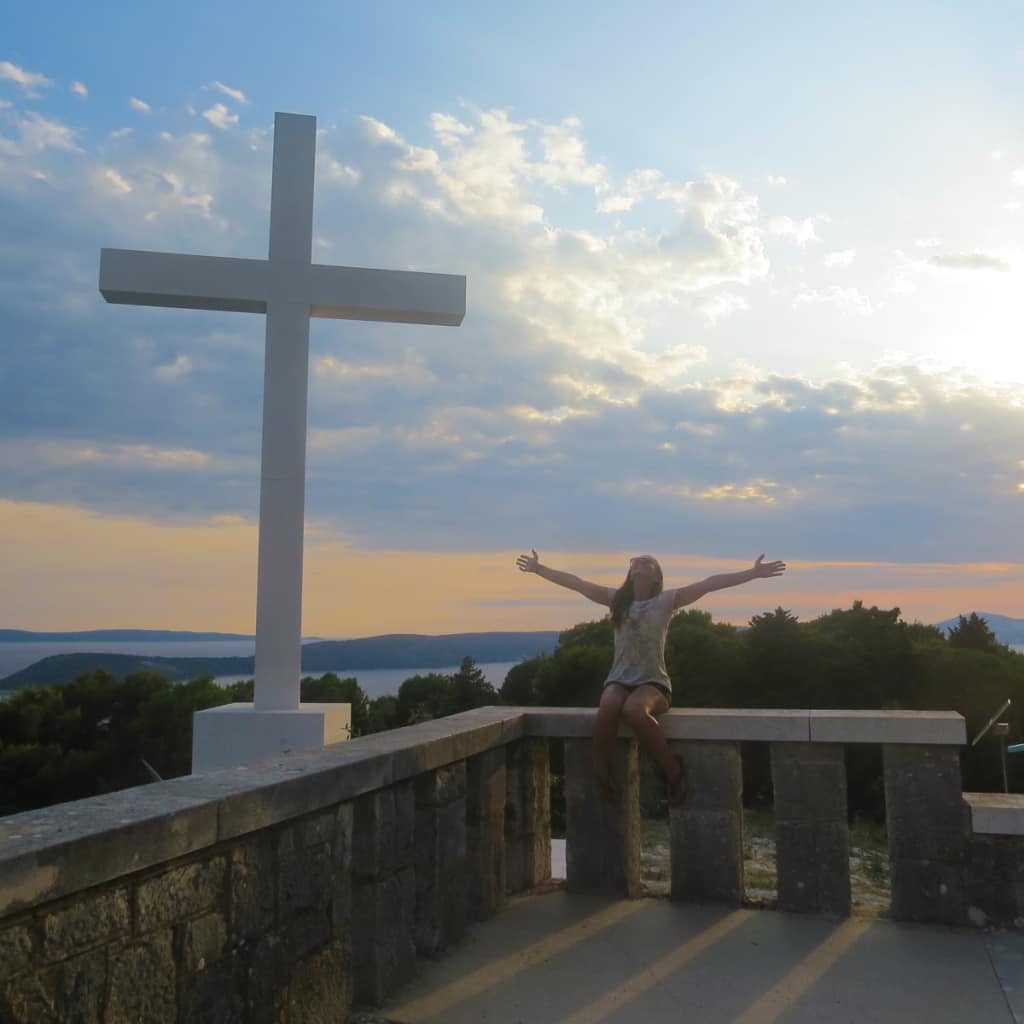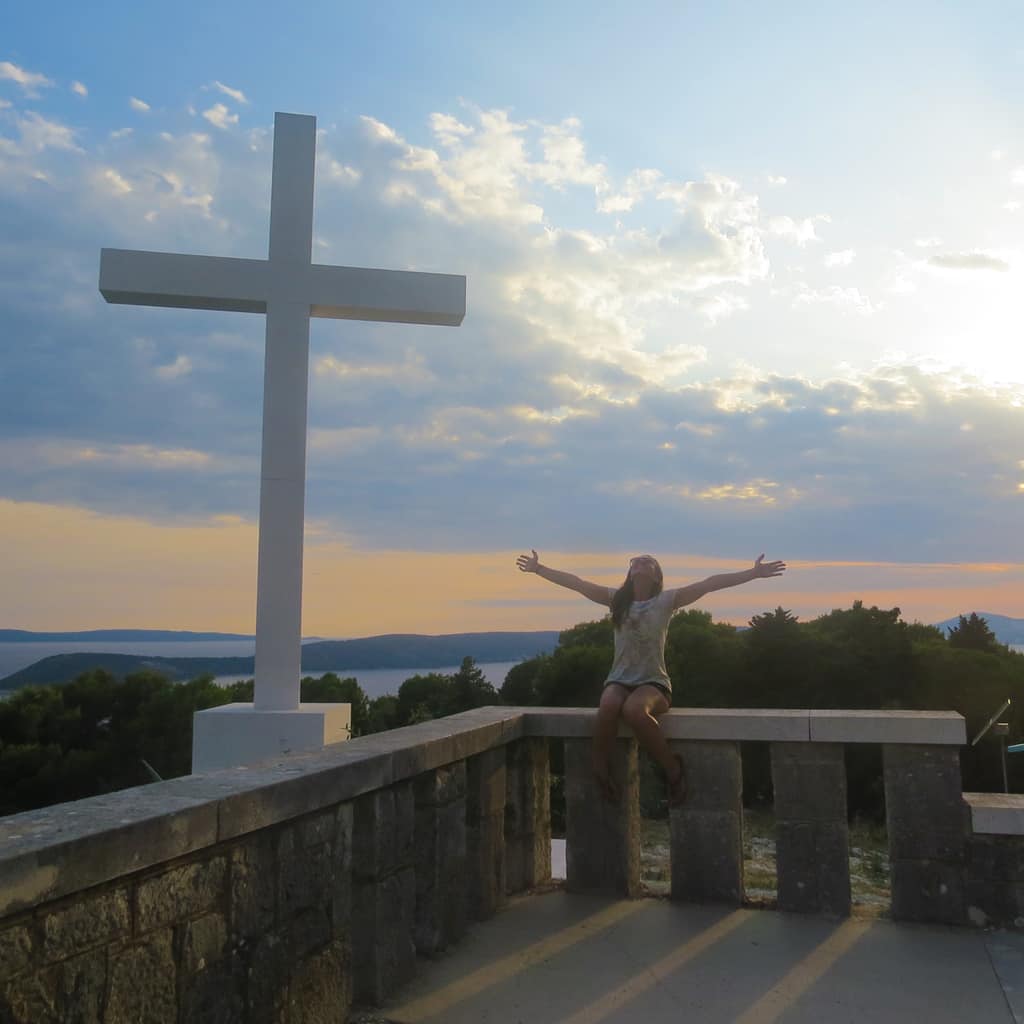 I am reasonably well traveled. I think the last count was country number 23 and goodness knows how many cities. I spent all of 2010 on the road exploring Europe and have flown on planes big and small. Taken buses, taxis, and booked maybe a hundred of rooms.
What is one thing that I have not done? Gone solo, that's what. I have always had a partner in crime. And I am freaking out. What I am sacred of? Who will help me with my bags (must learn to pack lighter), who will help me read that foreign street sign? No one, that is who, I will be alone. And while I am not exactly going to be alone at my destination, the thoughts about taking 6 planes and two trains to get there and back are making me anxious….just a little.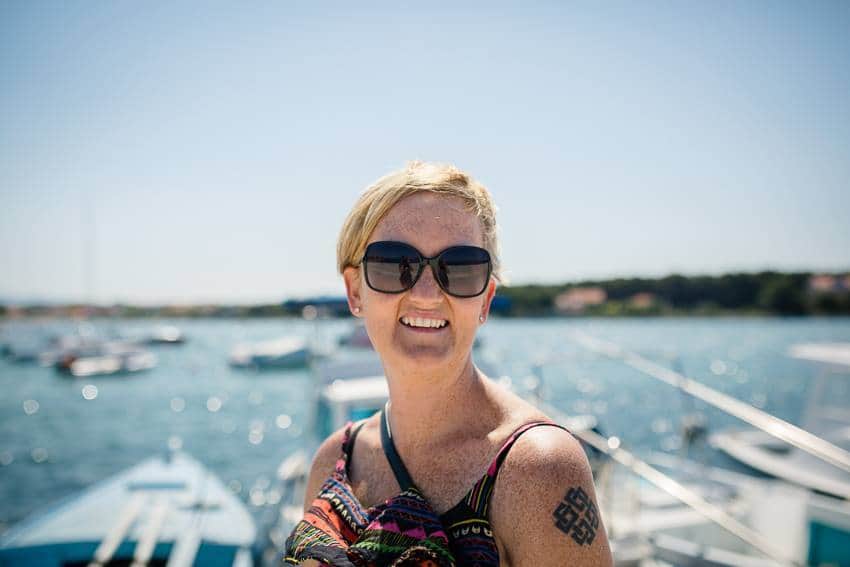 The worst part of the whole experience before heading out on a solo trip is the waiting. Waiting for departure. Waiting to go. Your mind's made up. Your bags are packed, you've said goodbye and you're excited to just go, but you haven't left yet. You're waiting. And what do you do during that waiting time? You think and freak out. Was I making the right decision? Why am I going somewhere I've never been before? What if I'm lonely? So many what if! What kept me going and got me on that plane was knowing that this was right. That I was chasing a dream I've had since I was young and I had always wanted to do it. It's scary, but all I had to do was put one foot in front of the other and everything else would sort itself out.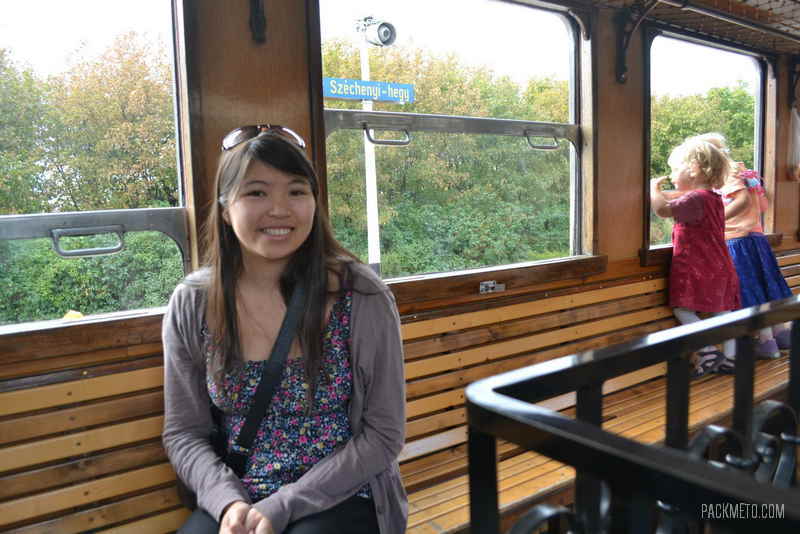 My first solo trip was back in 2010 and it was from Mexico City to Montreal in order to do a semester abroad. Normally, I didn't have anywhere to stay since I was lazy enough to avoid booking anything in advance so I ended up in the world's dirtiest hostel (my first one!). I gotta admit: I was so scared and disgusted that I ended up renting an overpriced apartment the very next day.
What a big difference from today since right now I'm as comfortable sleeping in a 5 star resort than sleeping in a rough cave in the middle of Cappadocia. Travel has truly changed me for the better as soon as I started to follow my own dream at A Journey of Wonders!
What were your thoughts before your first solo trip?  If you're contemplating a solo trip, what are your questions?

Latest posts by Ashley Hubbard
(see all)