This post may contain affiliate links, meaning if you book or buy something through one of these links, I may earn a small commission (at no extra cost to you!). Please see my disclosure.
My United States Road Trip Wish List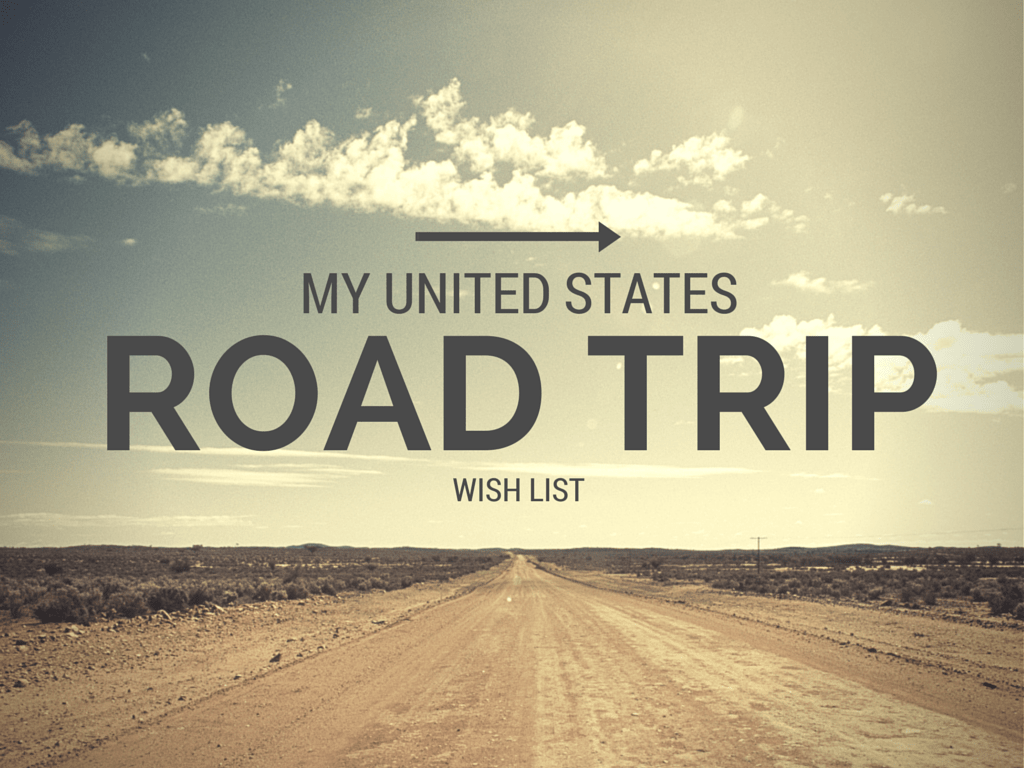 Since coming back from Southeast Asia early and realizing long trips aren't for me, I've had road trips on my brain a lot lately. I love road trips. Next to train travel, I'd say it's my favorite way to travel. A lot of people see long drives to their destination as a bad thing, but if you plan it right, road trips can be more fun than the destination.
In the United States there are so many scenic drives and quirky roadside attractions. There is so much to see on the road and it shouldn't be missed. Here are some of my road trips on my United States wish list.
Blue Ridge Parkway
Last year, we actually did a partial Blue Ridge Parkway trip from Gatlinburg, Tennessee to Linville Falls, North Carolina. It was a fantastic trip even if part of it was so foggy we couldn't see in front of us. I really want to do the whole drive though.
The Blue Ridge Parkway is 469 miles that connects the Great Smoky Mountains National Park in North Carolina to Shenandoah National Park in Virginia.
It's particularly gorgeous with the fall colors but just as wonderful in the spring and summer!
Check out our trip here, here and here.
East Coast in the Fall
Anyone who loves fall and all the gorgeous colors has probably fantasize about a east coast road trip during the fall. I know I have! So much so that I may try to make it happen this year. We'll have to wait and see. I've heard that it's best to start in the north and drive south as the foliage peaks. I'll be needing to do more research on this though. I'd love any advice from anyone that knows!
Pacific Coast Highway
The Pacific Coast Highway, or Route 1, is 129 miles of gorgeous scenery. It starts in Monterery, California and goes through Carmel and Point Lobos State Reserve before hitting Big Sur. Big Sur is a good enough reason for me to do this road trip. I've been dreaming of it since the first time I saw a picture.
Along with these places, it heads through a few state parks and a few other towns before ending in Morro Bay. The whole trip takes about 5 hours – of course, I'd want to stop in Big Sur for 2 weeks.
Route 66
Route 66 is hopefully happening this year. We were orginally thinking October, but I'm thinking summer would be better. Camping along the way to save money (and just because I generally like camping). Maybe renting a convertible just to get the full effect.
Route 66 runs from Chicago, Illinois to Santa Monica, California. It's also known as the Mother Road or Main Street of America and served as a major path for those migrating west.
There are loads of quirky roadside attractions and abandoned places. I'm obsessed with this road trip!
What would you add to this United States road trip wish list? Leave a comment down below.
Latest posts by Ashley Hubbard
(see all)