This post may contain affiliate links, meaning if you book or buy something through one of these links, I may earn a small commission (at no extra cost to you!). Please see my disclosure.
This week marks National Park Week in America – a week-long celebration of our national heritage. The week kicked off with the first days having free admission to all national parks in the country – pretty good deal if you ask me! Earth Day also is right smack in the middle of National Park Week – the perfect time to get out and spend time in the great outdoors.
With it being National Park Week here in my country, I thought I would turn to other travelers and bloggers to ask what their favorite national parks are in the world. I was so pleased with the diversity in answers – both in location and environment. From Costa Rica to South Africa and Alaska to China, check out some of the amazing national parks all over the world.
Table Mountain National Park, South Africa – Travel Addicts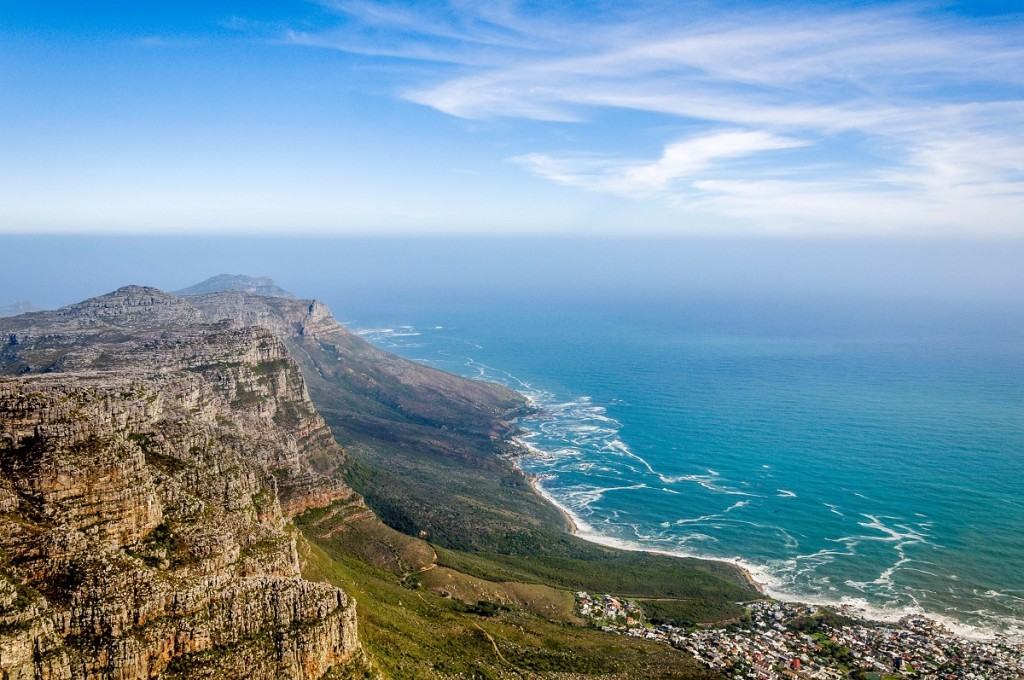 Cape Town, South Africa is one of the most beautiful cities in the world. But it is also the doorway to the Table Mountain National Park. Nearly all visitors to Cape Town are familiar with the Table Mountain Cableway, which brings them swiftly to the summit in under five minutes. However, the Table Mountain National Park occupies most of the Cape Peninsula and features the Chapman's Peak Drive, the Cape Point Route and is bordered by a number of remarkable wineries. Table Mountain National Park is a natural wonder and is home to one of the most biodiverse regions in the world – recognized as a UNESCO World Heritage Site!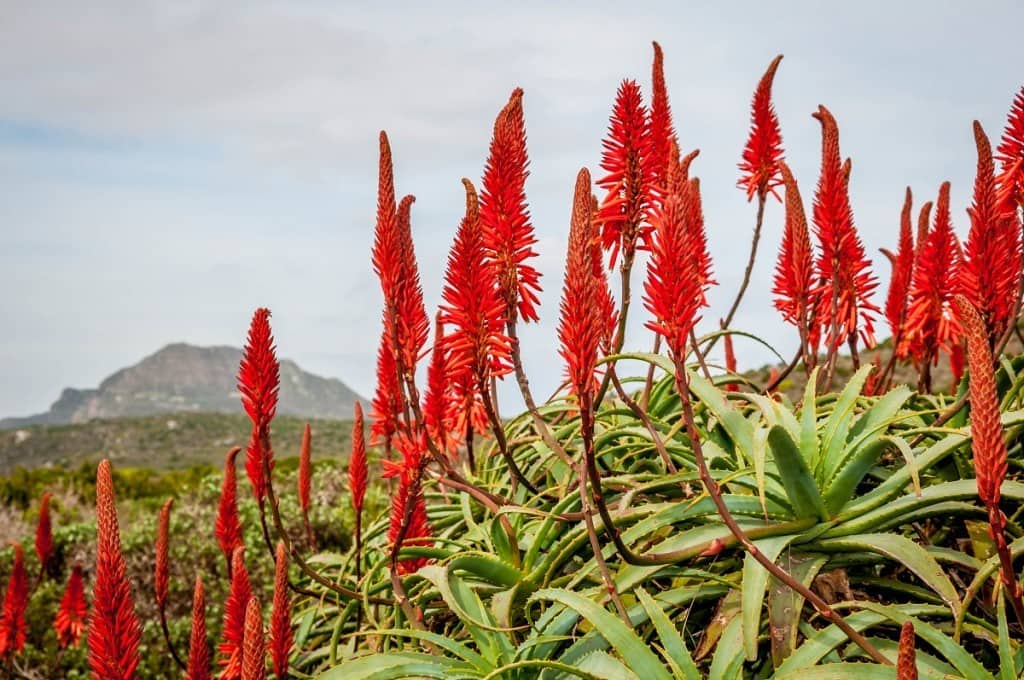 Corcovado National Park, Costa Rica – Escaping Abroad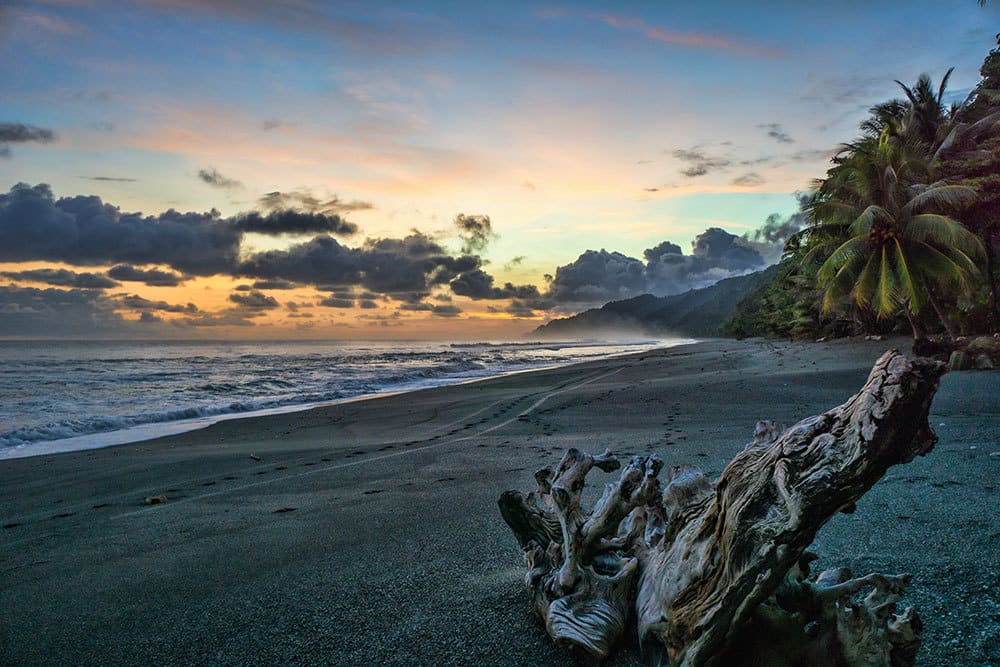 Choosing a favorite national park is no easy task when you've been to so many amazing ones like Yosemite, Zion, and Sumidero Canyon. But Corcovado National Park shines above all for it's spectacular combination of untouched wilderness, beauty and abundant wildlife.
Corcovado National Park is located on the Osa Peninsula in Costa Rica and is home to the only old growth wet forest left in the Pacific coast of Central America. It has 13 different ecosystems including lowland rain forest, cloud forest and mangrove swamps. The 164 sq mile park has beautiful untouched beaches, miles of hiking trails and you can spend days inside the park without seeing another person.
After 2 days in the park I saw tons of wildlife including multiple species of monkeys, frogs, anteaters and scarlet macaws. Tapirs and Jaguars are also seen here by a lucky few. It's not the easiest place to get to but those who spend the time are rewarded with one nature's most spectacular places.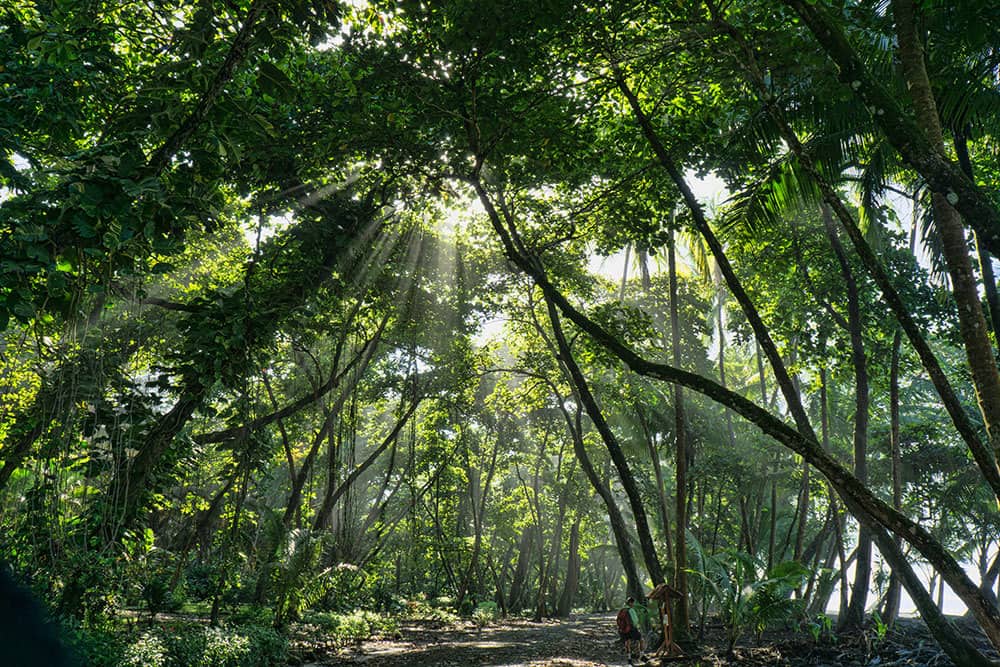 Jiuzhaigo National Park, China – The Orient Excess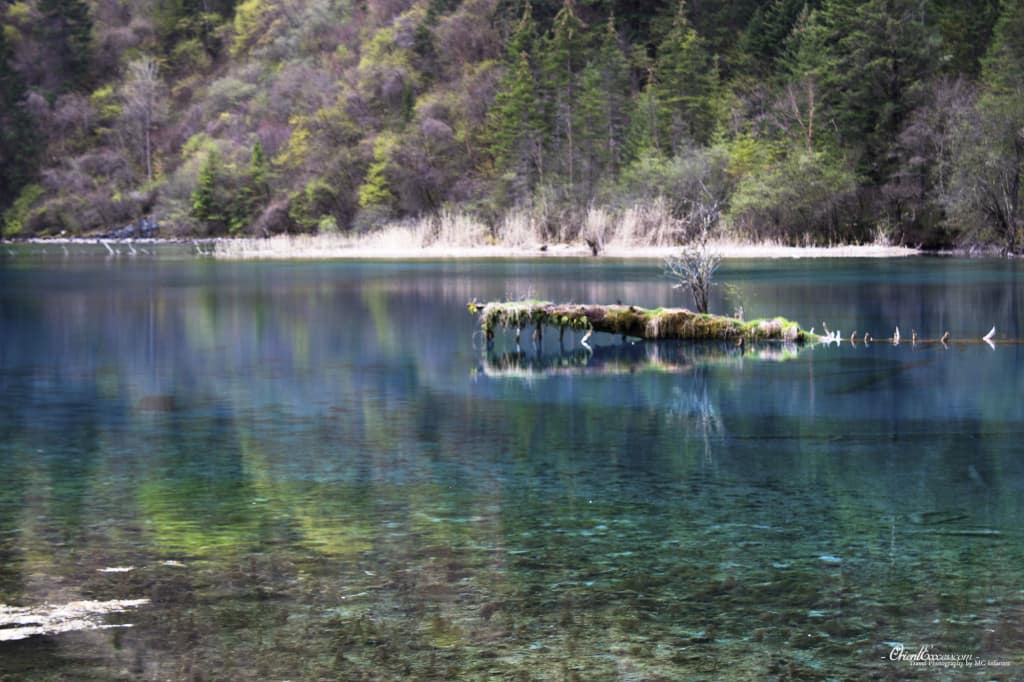 Jiuzhaigou National Park is located in the province of Sichuan, China. High up in the mountains it's known as a true fairy tale landscape, and visiting it in any season is possible since it shines as much in Summer as it does in Winter. The people's favourite though is Autumn, so you might want to avoid the park during the month of October if you don't fancy being crushed by a horde of Chinese tourists.
The park is 49km long and holds 3 different valleys with a lot of gorgeous view points. The most notable ones are the Five Flower lake, Nuorilang Falls, and the Five-Colour pond. Go and spend a few days in these beautiful surroundings, and discover some of the most colourful waters you may have ever seen. Due to the special nature of the region (a high concentration of calcium carbonate) the waters are translucent, and go from dark blue to green. If you consider visiting a National Park then this one is for you! But beware: Chinese parks can be expensive and you will have to pay an entrance fee of 310RMB (around $50) .
Blog | Pinterest | Twitter | Facebook
Yosemite National Park, United States – A Brit and A Southerner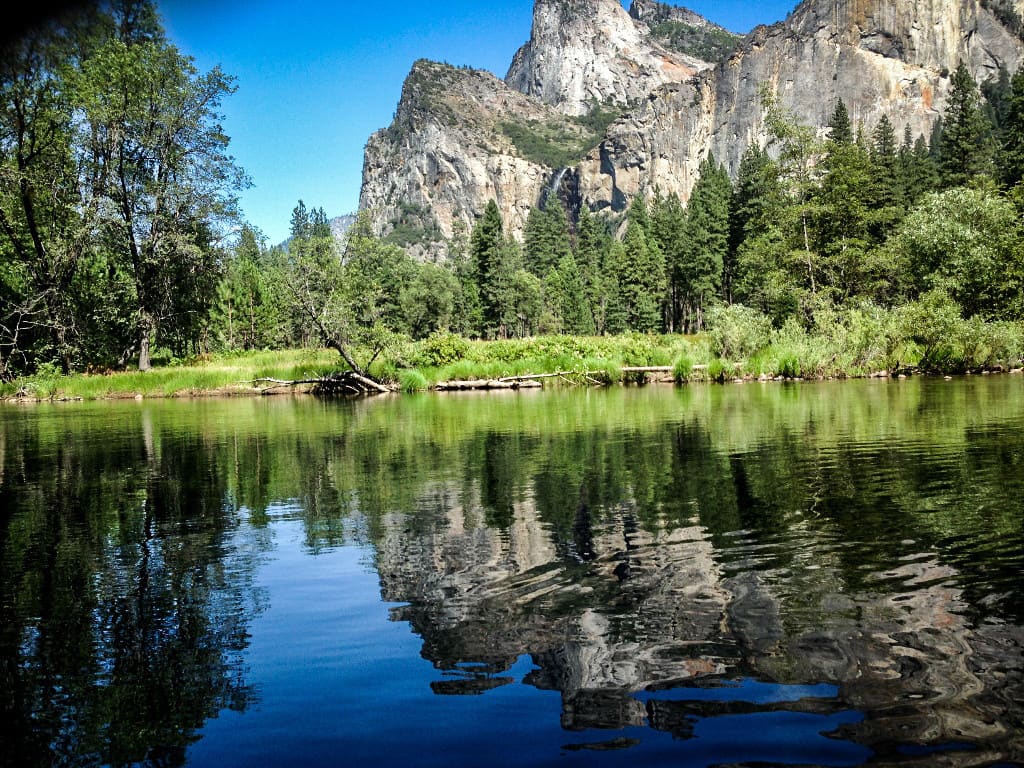 When you think about the National Parks that spread across the United States, it really is a difficult decision to choose a favorite. At least that is what I thought before we visited Yosemite National Park. Now the decision is a no-brainer! Just spending a day exploring the stunningly beautiful landscapes throughout Yosemite make this a national park you have to visit.
From the gorgeous cascades of Yosemite Falls to the jagged rocks of El Capitan, the hardest part about visiting Yosemite is figuring out where to begin! Our trip in 2013 was short and sweet but this brief preview gave us enough of an insight to make a return trip a must in the future. Both of us are huge waterfall aficionados so exploring the plethora available inside this national park is a major attraction. If you are an outdoor adventure lover, then Yosemite is the perfect spot for you.
Blog | Facebook | Twitter | Instagram | Pinterest
Acadia National Park, United States – A Traveling Life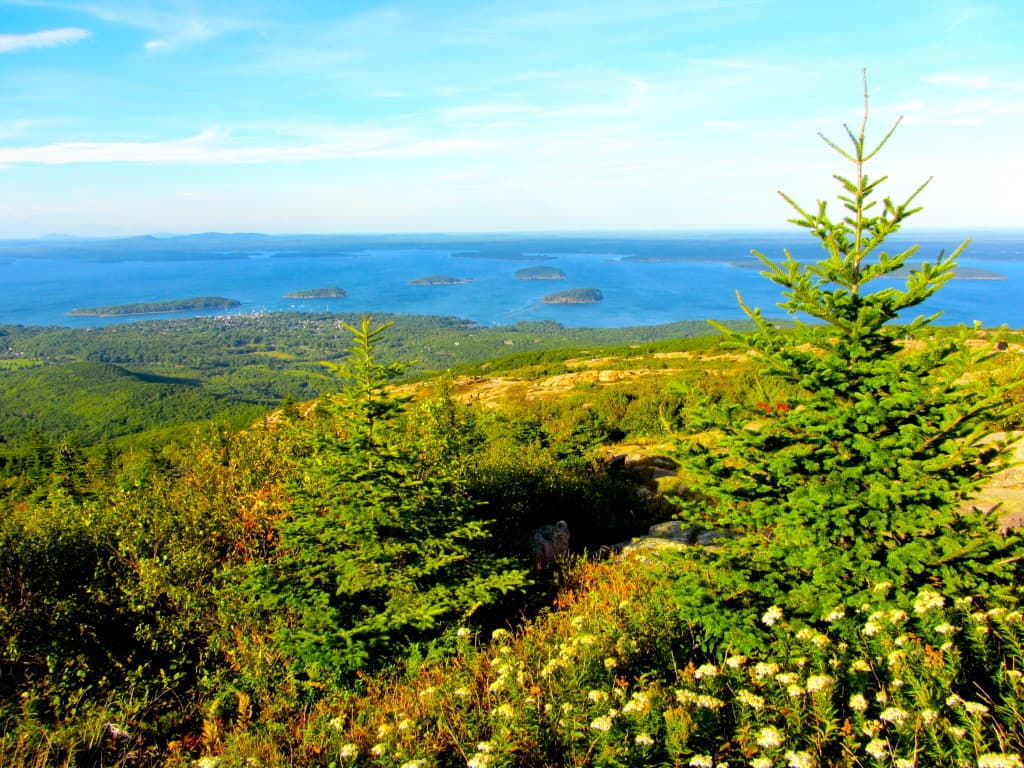 Living in Boston, the closest national park to me is Acadia National Park. The first national park east of the Mississippi, it covers 47,000 acres across Mount Desert Island and several smaller islands. I finally made the time to check it out this past Labor Day, braving the heavy holiday traffic on two-lane roads there and back. The crisp air, dramatic coastline and abundance of blueberry stands made the drive worth it, though. This photo is from the top of Cadillac Mountain, which, I admit, we reached by car on a warm and very windy day. At 1,530 feet, Cadillac Mountain is the tallest mountain on Mount Desert Island and the highest point along the North Atlantic seaboard. From October 7 through March 6, it is the first place to view a sunrise in the U.S.
Blog | Twitter | Facebook | Instagram
Everglades National Park, United States – A Traveling Life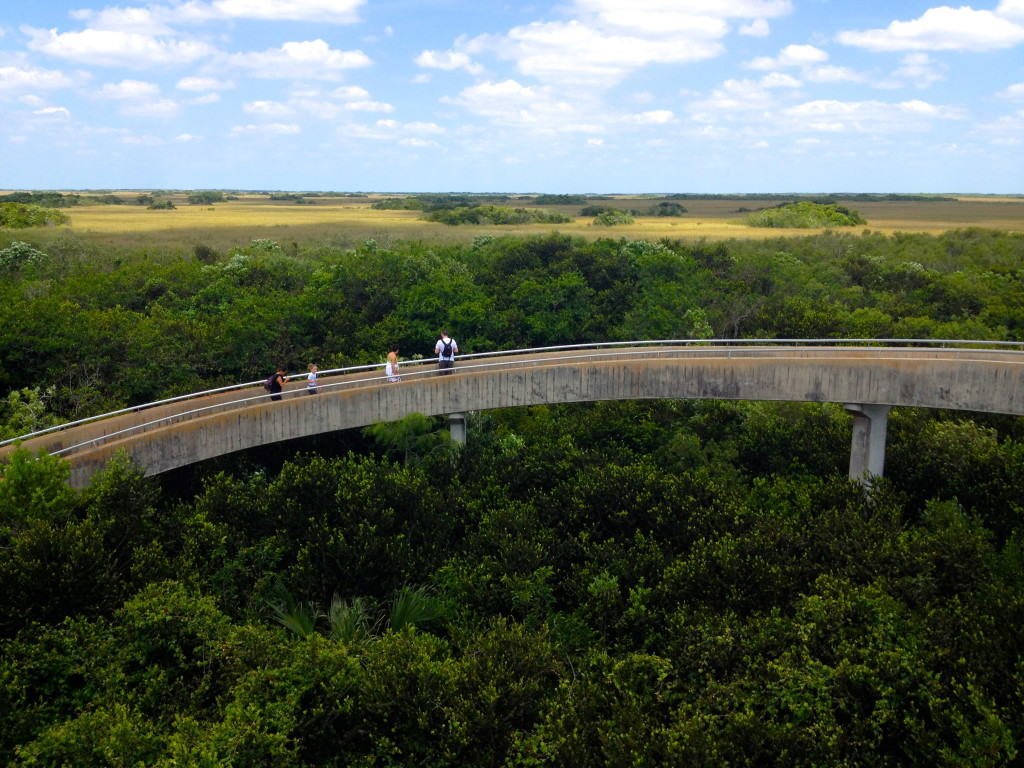 I always have been intrigued by the Everglades, the largest subtropical wilderness in the United States. Luckily for me, my friend who lives in Miami is a good sport, and she agreed to accompany me there on my birthday last year, even though she had already been. Lacking the proper gear for biking, we hopped on the tram tour, spotting alligators, egrets, turtles and other various wildlife through the sawgrass from a safe distance. About half-way through the tour, the tram stops at Shark Valley Observation Tower. If you walk up the long, circular ramp you are rewarded with a birds-eye, 360-degree view of the 1.5 million acre park, and the dozens of alligators frolicking in the waters underneath.
Blog | Twitter | Facebook | Instagram
Denali National Park, United States – Angela Travels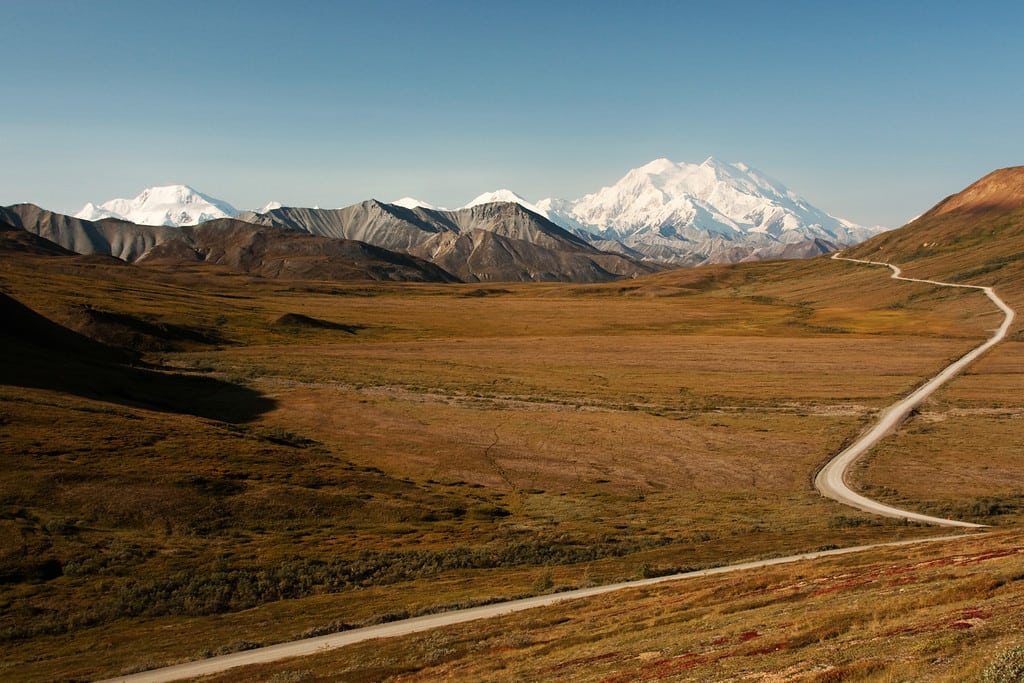 I have been to my fair share of national parks. One stands out above all others for many reasons. Only a third of tourists will see the summit of Denali during their visit, and we saw it 3 out of the 4 days we were visiting the national park. The wildlife is so accessible and can be seen from buses driving the Park Road. The Park Road only allows buses to drive you through, so random stops are limited to wildlife spottings. If you are brave enough, bushwhack through tundra and create your own loop hikes along ridges or braided riverbeds.
Blog | Facebook | Twitter | Instagram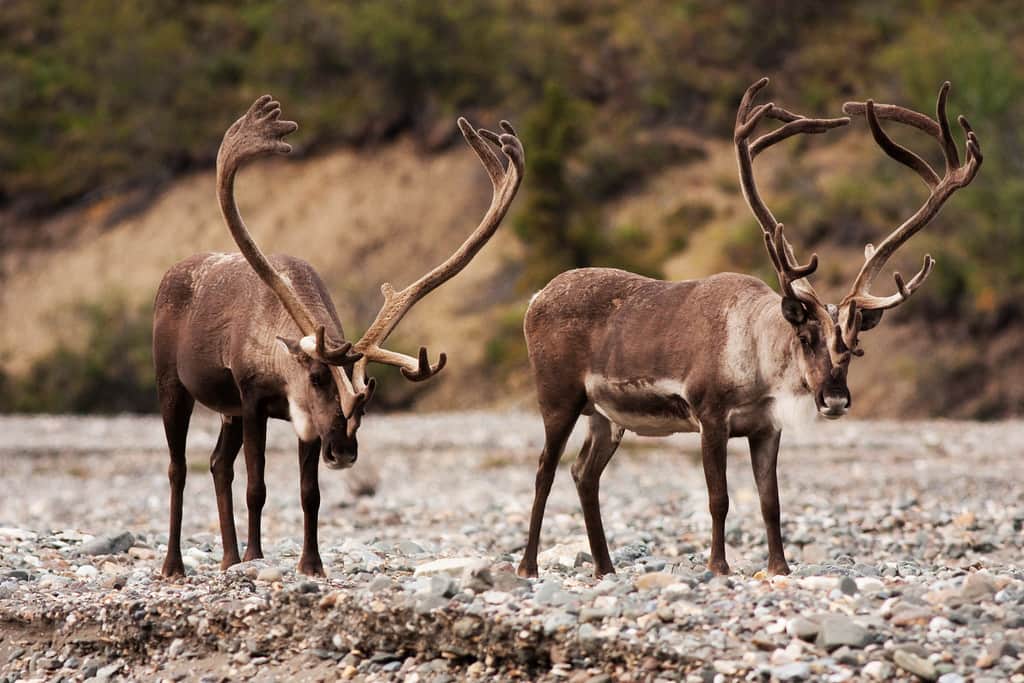 Cahuita National Park, Cahuita, Costa Rica – The Adventure Ahead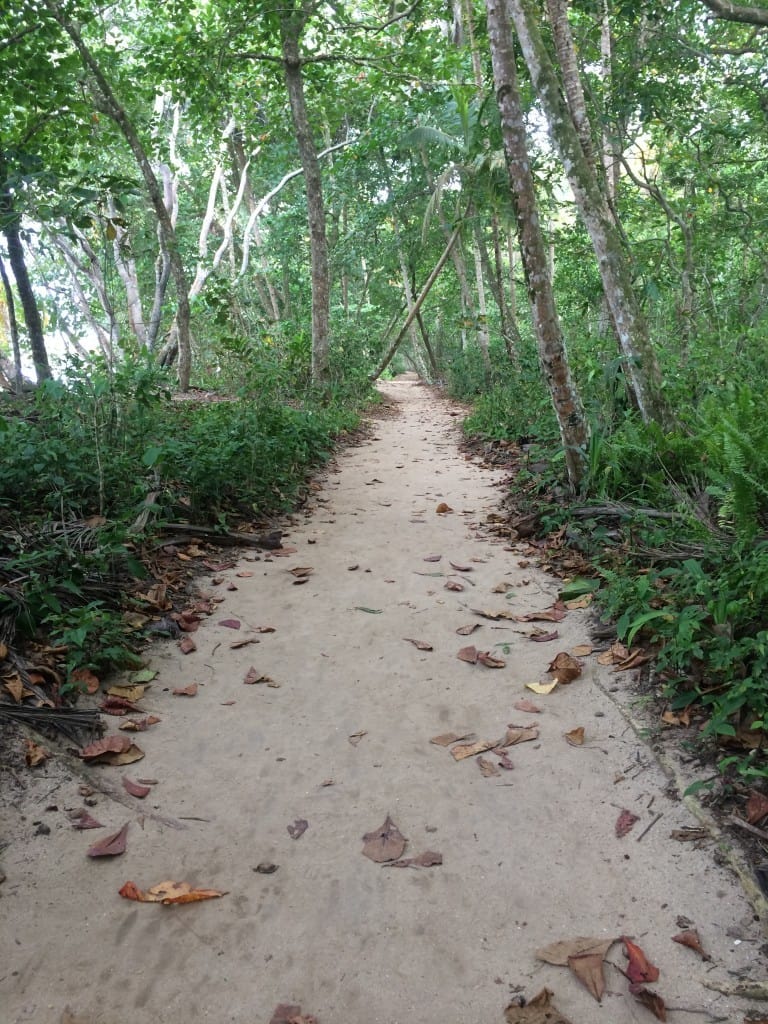 The shimmering white sands and calm blue waters of the Caribbean lure travelers to the quiet shores of Cahuita National Park. The morning sun casts a golden glow upon the sand of the park's entrance, while an upbeat Bob Marley tune echoes through the palms. Our traveling family has visited the park on two separate occasions, and it has quickly become one of our very favorite travel destinations.
Cahuita National Park (Parque Nacional Cahuita) protects more than 57,500 acres of land and sea. Included in that is almost 600 acres of living coral reef – one of only two reefs in all of Costa Rica. Cahuita National Park is a snorkeler's dream, with sunken ships to explore and a wide variety of tropical fish.
A hike through the park will take you on a 5 mile trek through jungle, marshland, and pristine white sand beaches. If you keep a close eye out along the trail, you are sure to see plenty of wildlife; howler monkeys, capuchins, sloths, green iguanas, raccoons, agoutis, and coatis are commonly spotted.
While Costa Rica is famous for its beautiful parks, Cahuita National Park really is something special; its laid back Caribbean vibe, uncrowded trails, and stunning beaches certainly make it an ideal location to add to your bucket list.
Minute Man National Historical Park, United States – Casual Traveler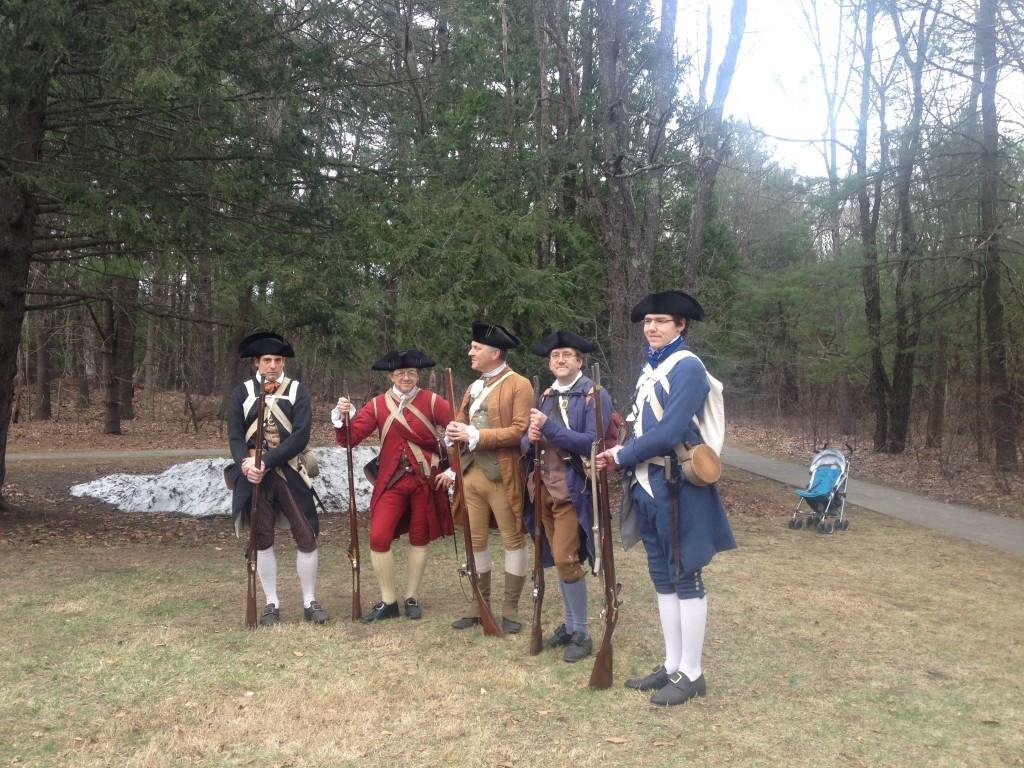 On the dawn of April 19, 1775, around 700 British soldiers who set out from Boston the evening before to confiscate military supplies from colonists in Concord, clashed with about 70 Massachusetts Minute Men on the Lexington green.
The Massachusetts Minute Men were a group of volunteers who kept serviceable firearms at all times, ready to defend the colony against threats or enemies at a minute's warning. Eight colonists died on Lexington green that morning and 10 were wounded.
After the battle, the British militia marched on to Concord, but ended up retreating in chaos, as more armed colonists streamed into the area. By the end of the day close to a hundred colonists were killed, wounded, or missing in action. The British casualties numbered close to 300.
April 19, 1775 is commonly regarded as the beginning of the Revolutionary War, and a large part of Lexington and Concord is now part of the Minute Man National Historical Park commemorating that day.
The best time to visit the Minute Man National Historical Park is of course the weekend around April 19, when Massachusetts celebrates the Patriots' Day, and the visitors can witness reenactments and or talk to costumed park rangers about life in colonial times.
Blog | Instagram | Facebook | Twitter
Great Smoky Mountains National Park, United States – A Southern Gypsy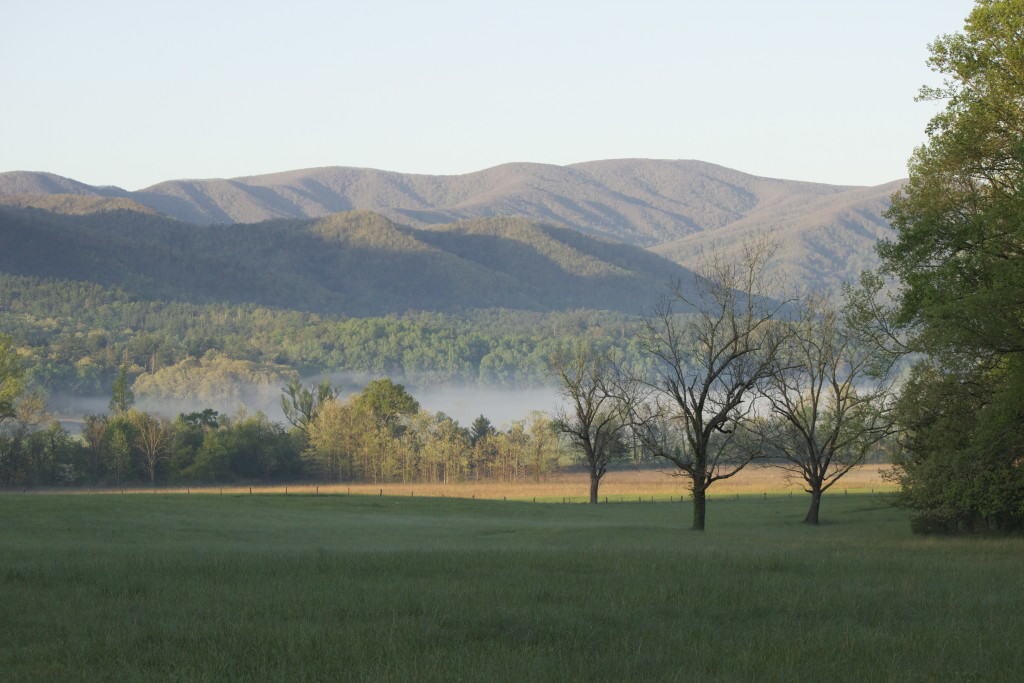 The Great Smoky Mountains National Park is the most visited national park in the country and also one of the few that is always free. It also just happens to be located in my home state: Tennessee. Growing up, we visited East Tennessee often and now that I'm almost 30, it is still one of my favorite places to visit.
Last year, Kaleb and I planned a Smoky Mountains and Blue Ridge Parkway road trip to showcase the best of the area. We also visited Cades Cove, a section of the park, that has the best chance of seeing an abundance of wildlife.
So, where is your favorite national park? I'd love to hear about it and add more to my list! Which national park are you dying to visit? Happy National Park Week!
Latest posts by Ashley Hubbard
(see all)