This post may contain affiliate links, meaning if you book or buy something through one of these links, I may earn a small commission (at no extra cost to you!). Please see my disclosure.
Acadia National Park is one of the top 10 most-visited national parks in the country with approximately 3.5 million visits a year. It's no surprise when you consider its strikingly beautiful coastline. But this also means practicing these sustainable tips for Acadia National Park should be a high priority.
Acadia joins the best of Maine – rugged mountains, cobalt and turquoise waters, thick coniferous woods, wildlife – into one location. Even as one of the most visited parks, the uniqueness of Acadia can feel untouched and unexplored.
However, there are still plenty of responsible behaviors and practices to take into consideration. Use these sustainable tips for Acadia National Park to help guide you.
This post was sponsored by Moon Travel Guides and I was provided
with a copy of Moon Acadia National Park. All opinions are my own.
Sustainable Tips for Acadia National Park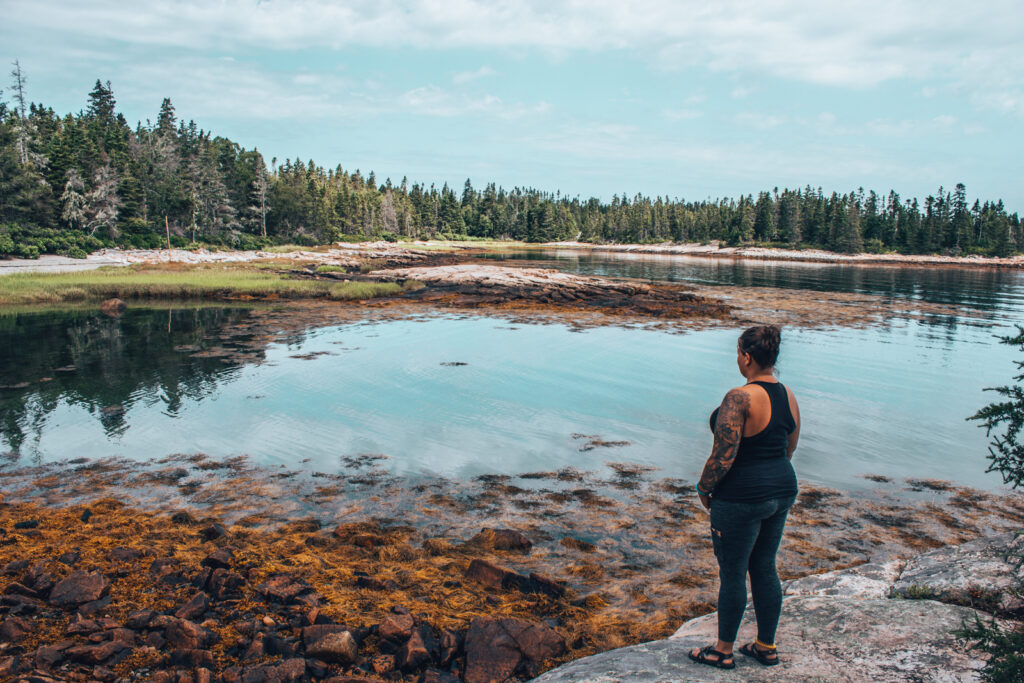 Visit in the Off-Season
Acadia National Park's peak season is generally from June to September. So one of the first things to consider is visiting in the off season. Visiting Acadia National Park in the winter, for instance, may not be your first thought.
However, there are benefits for you and the park in choosing to do so. And you don't have to go in the winter. If visiting in the winter, please plan ahead and come prepared. While open, there are much fewer services and no programs available. However, the winter activities and stunning, icy landscapes can be very rewarding.
You could also consider visiting Acadia in the early spring or late fall to avoid crowds. For example, visiting Acadia in October can equal decreased tourists, still comfortable temperatures, and no mosquitoes!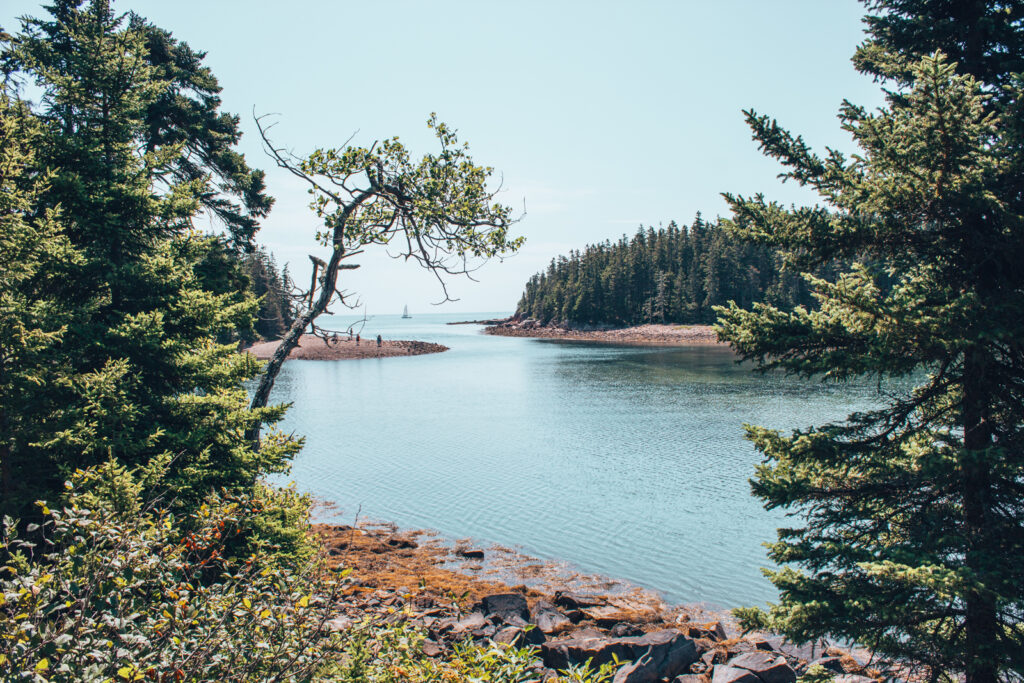 Leave No Trace
No matter where you are visiting, Leave No Trace is a practice everyone should be implementing. The point of Leave No Trace being to "leave nothing but footprints, take nothing but memories."
Acadia has received recognition as a Gold Standard Site from the Leave No Trace Center for Outdoor Ethics for its own work in visitor education and resource monitoring.
Additionally, Summit Stewards, a program funded through Friends of Acadia, educate visitors on LNT and park information at summits, along trails, and in frequently visited areas.
Easy ways to Leave No Trace in Acadia:
Bring your own reusable bags – all four towns on Mount Desert Island have banned single-use plastic carryout bags and styrofoam cups/containers.
Bring your own refillable water bottle
Do not disturb or remove any plants, minerals, artifacts, animals, etc. Not only is this irresponsible behavior, but it is also illegal to do so. This extends to rocks from the beach and so forth.
Keep pets leashed and only in areas allowed.
Do not feed wildlife. Use safe food practices when camping and picnicing.
Carry out what you carry in. Take trash bags and use them.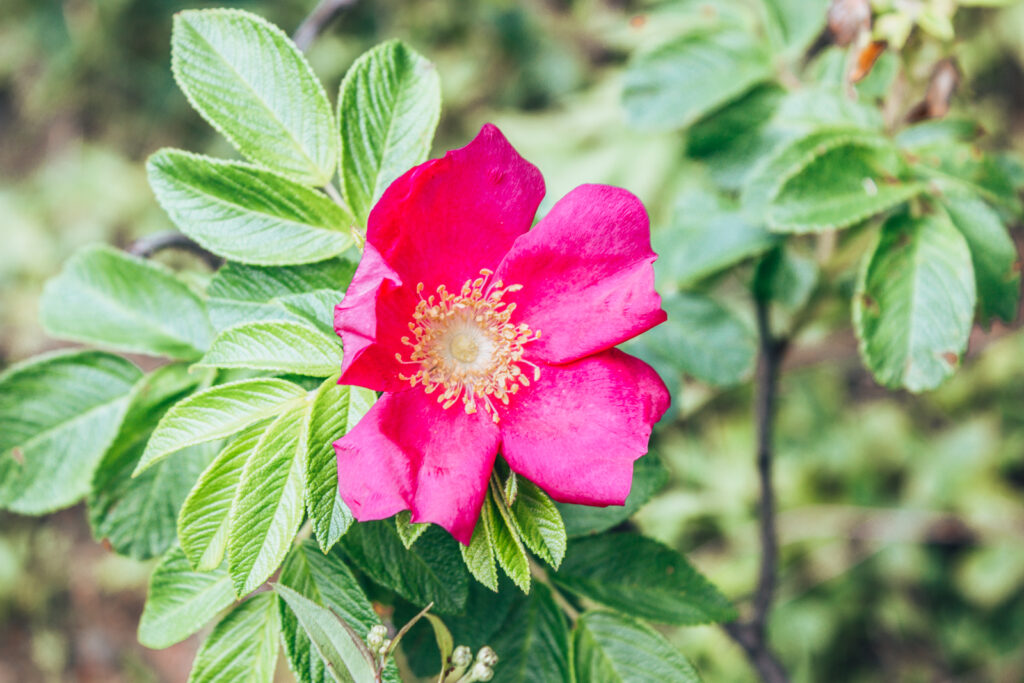 Refill Your Water Bottle
When your hiking or taking part in the outdoors at all, you should always be carrying water with you anyway. Take it one step further and make sure to have a refillable water bottle and/or CamelBak.
There are many refill stations throughout the park including:
Sand Beach parking area
Jordan Pond House
Sieur de Monts Spring
Cadillac Mountain Summit
Echo Lake
most picnic areas
There are also plenty of refill stations throughout the island in Bar Harbor, Northeast Harbor, and Southwest Harbor.
Visit during Less Popular Times of the Day
If you have no choice but to visit Acadia National Park during peak season (we get it!), then you can still practice sustainability and do your part to giving the park a break from congestion.
Spend the park's busiest times, the middle of the day, exploring areas around Acadia. On Mount Desert Island alone, you have several towns worth visiting and exploring.
Then you can visit the park during non-peak times. Some ways to do so:
Acadia at night – moonrise can be just as stunning as sunrise or sunset.
Sunrise or sunset – choose an alternate location to enjoy sunrise and sunset.
Do your favorite things at different times of the day.
See Acadia in new ways – from a boat, an outer island, or just a new trail.
Visit Lesser Congested Areas in the Park
Visiting Acadia National Park should be done with a backup plan. For instance, if a parking lot or area is full when you arrive, choose a different destination and don't add to the congestion.
Luckily, there are more than 125 miles of interconnected and looping hiking trails for all skill levels. Which is where using a guide like Moon Acadia National Park really comes in handy – especially when you have limited time. Chosen by a local, there is a selection of choice hikes that range from very easy to strenuous.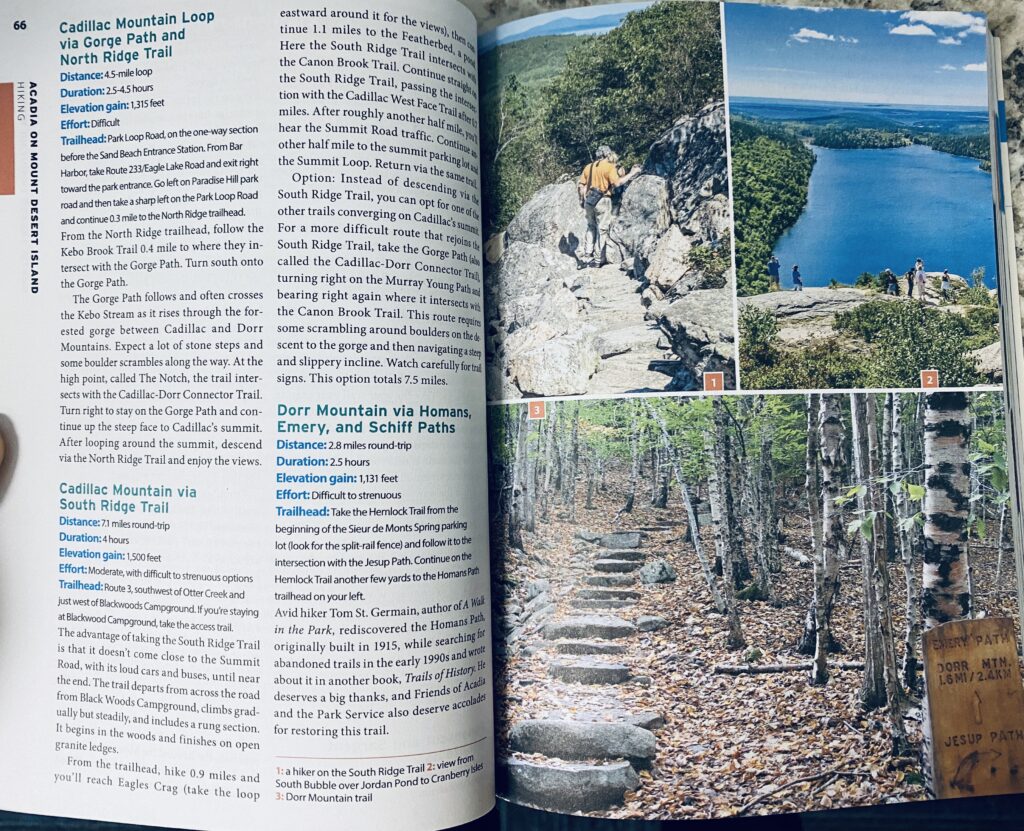 In terms of popular destinations, Mount Cadillac for instance is the most popular destination, especially at sunrise. Likewise for Bass Harbor Head Light at sunset. But, there are alternative locations to take in a sunrise or sunset.
Or choose to visit the western side of MDI which draws fewer visitors and all because the park's hub is on the eastern side. No cruise ships and few commercial bus tours on this side, make it much quieter and less trafficked.
Mount Desert Island is home to Acadia National Park and towns such as Bar Harbor. But did you know that Acadia isn't located on just MDI? Some things I learned through the Moon Acadia National Park guide:
Islesford and Baker Island are connected via passenger ferries and excursion boats.
Isle au Haut is incredibly remote – see it from a boat or hike and camp in near solitude.
Schoodic is a mainland section of Acadia with pink granite shores and receives far fewer visitors than MDI.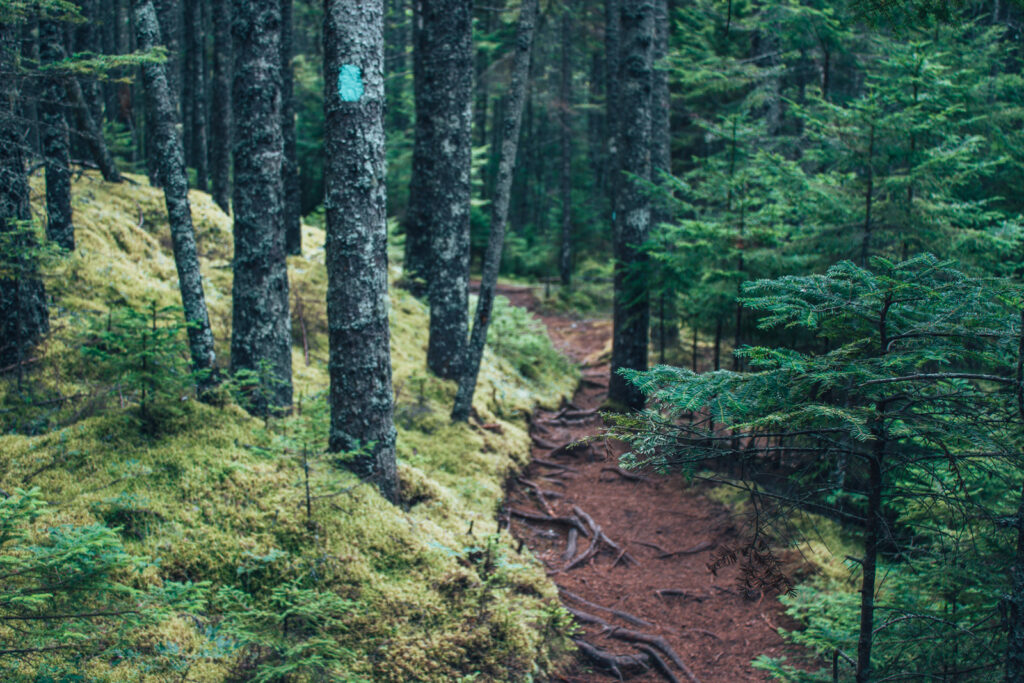 Use Public Transportation
Acadia National Park provides a free Island Explorer Bus system. This aids in reducing your carbon footprint, pollution, traffic, and parking hassles.
Check before visiting as the service was temporarily suspended due to COVID-19. It has been resumed but it is better to check still.
Abide by "Closed" Areas
If you see a "trail closed" or similar, there's a good reason. This can include:
Wet and muddy conditions
Nesting birds
Habitat restoration or construction
Visit Local Businesses Pledged to Sustainability
Sustainable tourism isn't just about environmentalism. It's also about supporting locals. In this instance, you can do both at the same time.
As of June 2020, 85 dining and lodging businesses more sustainable in all ways, including significantly reducing their waste of energy and materials. This pledge is brought to action via nonprofit A Climate to Thrive (ACTT) which is focused on the goal of energy independence for Mount Desert Island by 2030.
Ways to support ACTT and sustainable local businesses: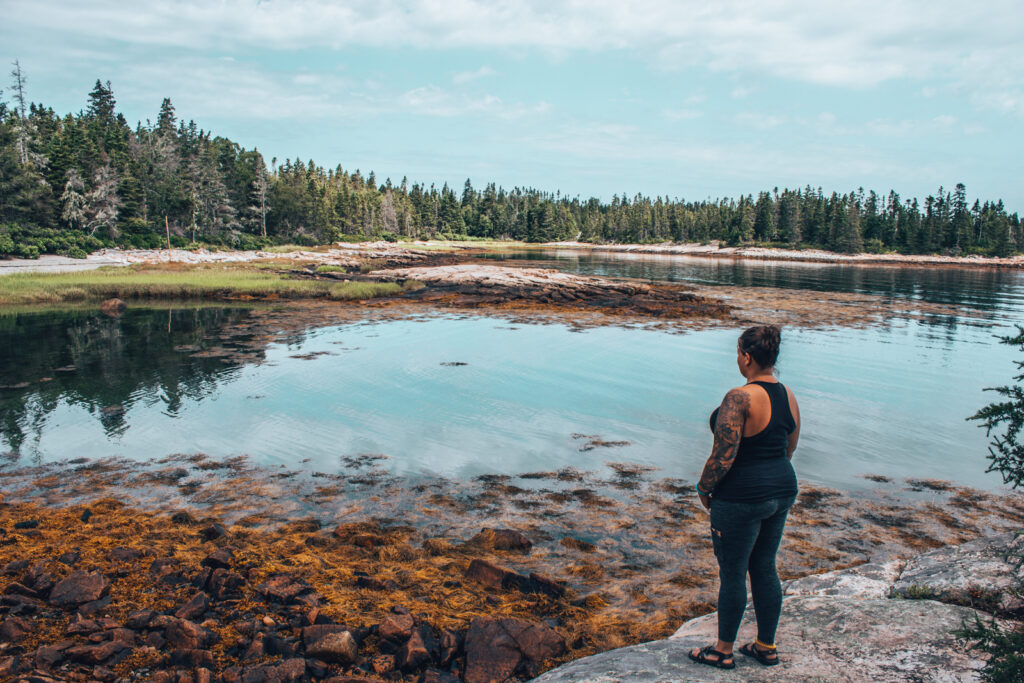 ***This post was sponsored and possible in collaboration with Moon Travel Guides. Despite who may have footed the bill, all the opinions here are my own and I would never recommend something I didn't fully believe in and try myself.***
Latest posts by Ashley Hubbard
(see all)