This post may contain affiliate links, meaning if you book or buy something through one of these links, I may earn a small commission (at no extra cost to you!). Please see my disclosure.
Slovenia is unlike anywhere I've ever ventured before. As soon as I saw a picture of Lake Bled on my friend's facebook page, I knew I wanted to see what he'd seen. To follow his footsteps around that little country in central Europe that barely anyone had heard of. That was part of the attraction, going somewhere that was so close and yet people hadn't really discovered it. All I knew was I wanted to go somewhere beautiful, and all that entailed. Even if it required me to hike up mountains, and be out of my depth for a day in my life. After all, life begins at the end of your comfort zone.
Put simply, I'm not an outdoorsy person. I'm the person who explores Europe a city at a time. I go to see the famous sights and cross from one side of the city to the other using the public transport system. The most exercise I do whilst traveling is the walking tour of the city I've just arrived in. The most exercise I do at home is my job (waitressing, running backward and forwards between the bar & the kitchen). I've got a bicycle I acquired [by the way – Slovenia is great for cycling!], but it has more or less stayed propped up in the garage for the last six months. I'm not an outdoorsy person; I'd rather be curled up with a book.
I'm the girl who can justify a Hawaiian pizza as two of your five a day (and a bottle of wine is at least one, with all those grapes). I don't go to the gym (I actually don't believe in going to the gym), I don't make an effort to be fit and healthy. The most exercise I've ever attempted was Couch to 5k and, after badly straining a muscle in my calf & having to take two week's break, I even gave up on that. I'm just not a sporty, outdoorsy person.
Slovenia was different and I signed up for Emerald River Adventure, a 12hr long adventure day in Triglav National Park, high up on the South-Eastern edge of the Alps. Secretly I was looking forward to it, but I was definitely nervous and not entirely sure what to expect. We'd not been given any warnings, except to bring a sweater and wear decent shoes for our hikes, plural. As in more- than- one.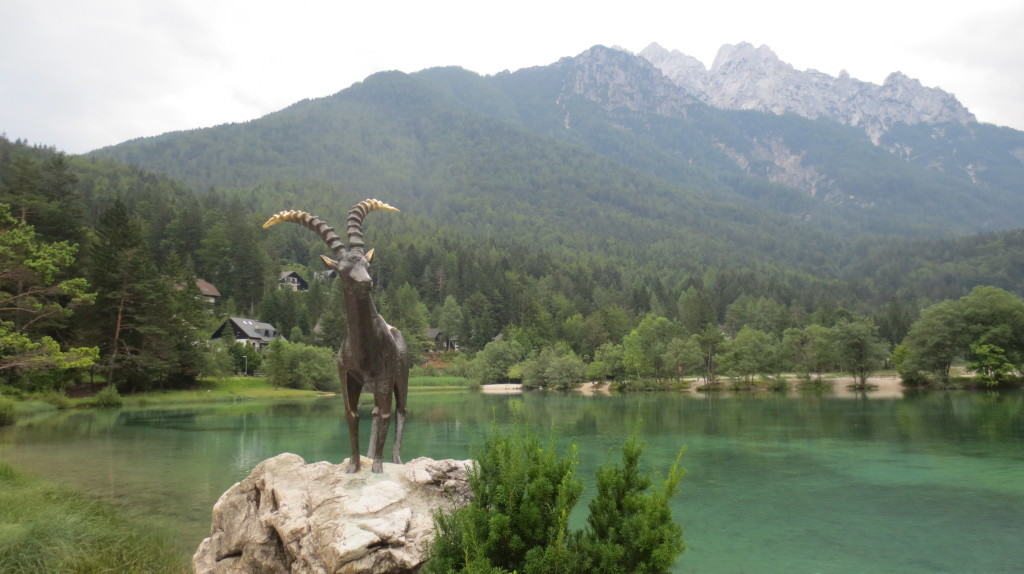 At the entrance of Triglav National Park, we visited Lake Jasna. It was obscenely beautiful, with ducks swimming in the blue crystal clear waters of the lake. A bronze mountain goat was sat on a rock by the lake; we took photos whilst our guide told us one of the fairytales of the mountains. From there we drove up to the dizzying turns of the Mountain pass. Up, and up, and up closer to the clouds with each turn. The road was built by the Russians during WWI; did you know one of the biggest frontlines in Europe ran through Slovenia (because Italy declared war on Austria-Hungary)? All across the mountains are bunkers, there even used to be a cable car that would transport supplies across the mountain tops. We'd got out of the vans at a gift shop close to the top of the mountains, even in July there was some snow here. Not loads, but enough for an Australian girl who'd never seen snow to make her first-ever snowball!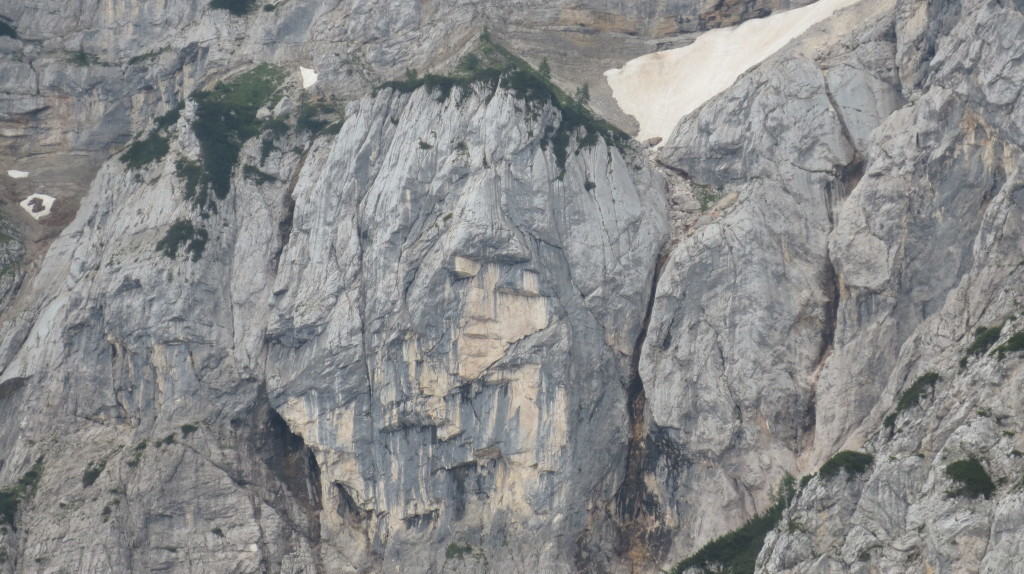 We climbed up some rocky slopes, the air cold and thin. We passed some bunkers, and our guide pointed out some of the mountains, he showed us the fairy frozen into the rocks. He pointed out the more difficult hikes other people would attempt. I was glad not to be doing those, I was already out of breath doing this one, but I realized I was enjoying it. We were at the highest point on the Vrsic Mountain Pass, and I felt like we were on top of the world, and that was just the beginning.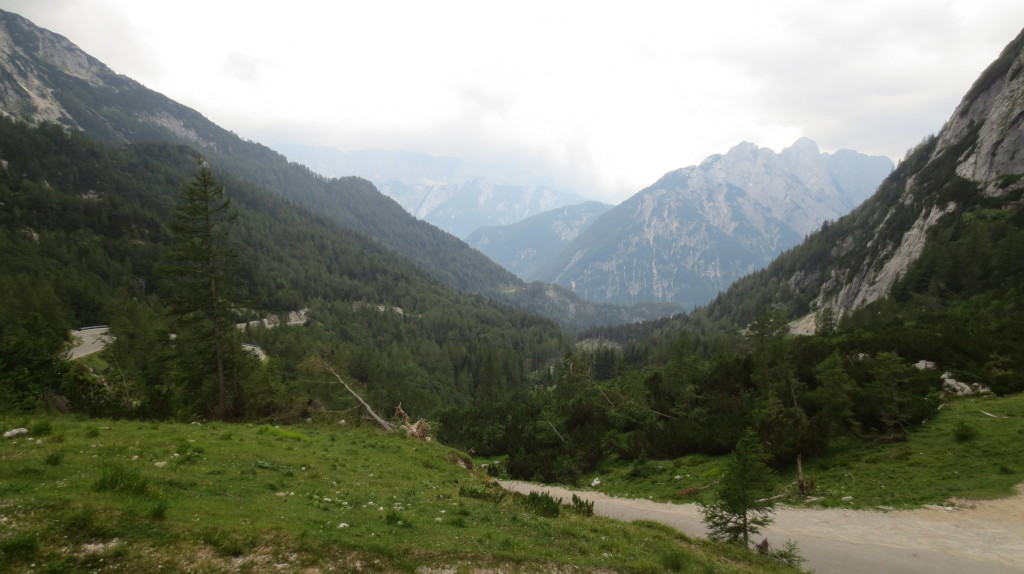 We took on two more hikes that day, the first to the source of the River Soča; this was the most technically difficult hike of the day. I braced myself when I got out of the car. I'd felt alright climbing up the mountain, but this was supposed to be difficult, and I lack both balance and grace. I could hear the river whooshing past to my left, but didn't dare look up as I navigated the slippery rocks below my feet. There were large rocks, rocks that looked like they'd split in two leaving a smooth face which I was supposed to be able to climb up. The guide's all offered me their hands on several occasions, but I refused each time. It was tough work, but I was determined I could do it myself. Once we got to the river, I splashed my face with the freezing water to cool off before refilling my water bottle.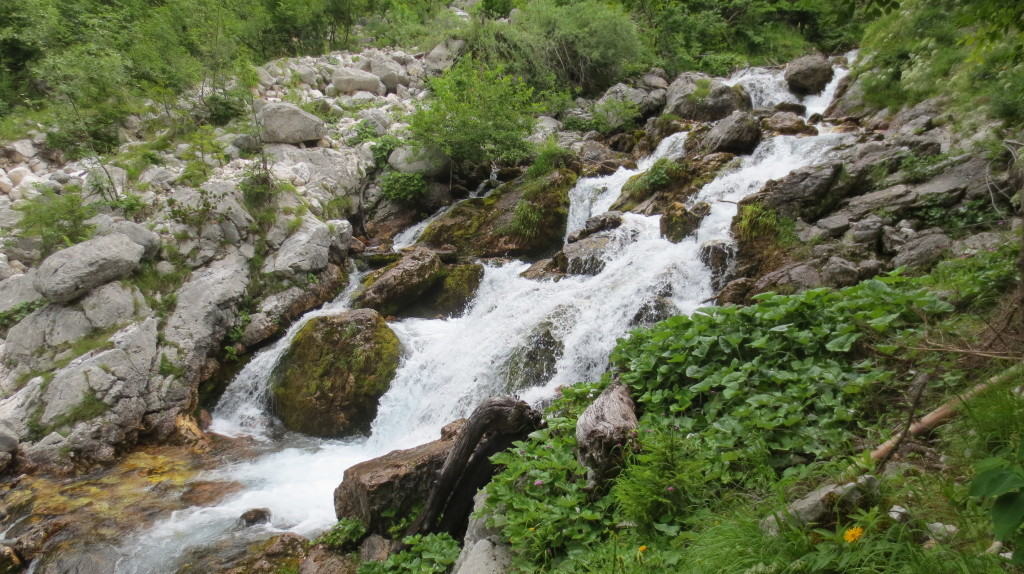 The last hike was windy, and narrow, we were aiming for the Kozjak waterfall – just one of the amazing waterfalls in Slovenia. We climbed skinny bridges made out of rock, over pools of water under a canopy of tree's blocking out the little sunlight there was that day. We could hear the waterfall hitting the water before we could see it. We climbed along a ledge on the opposite side of the pool to the waterfall to take photos. I clung onto the wire attached to the wall, scared of heights and that I was going to slip off the surface into the freezing water below. As we edged along, rising higher and higher, we could see the waterfall.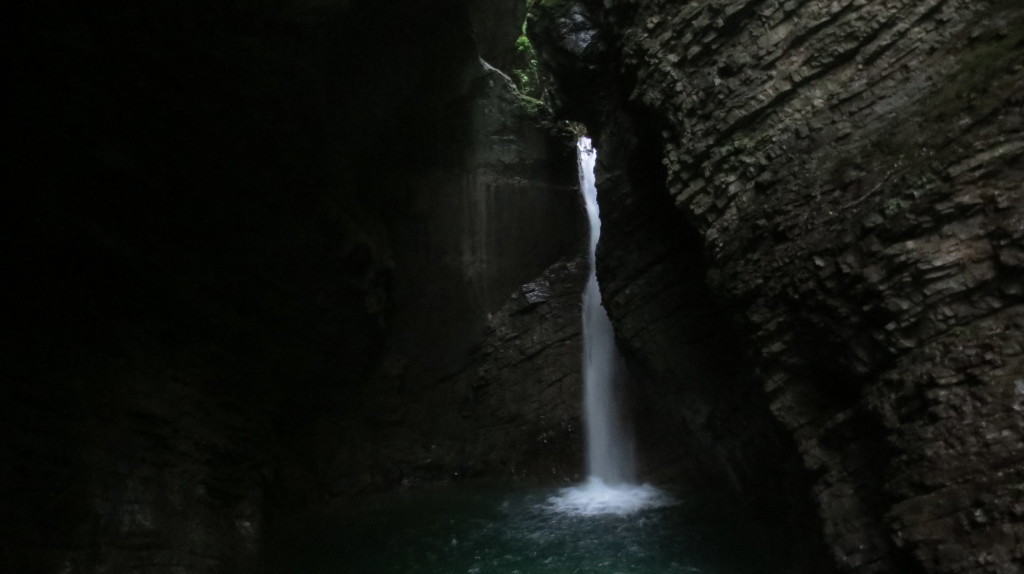 The highlight of the day was the white water rafting. At different parts of the river, there are different grades, but we were rafting in Grade III (beginner/ intermediate level). Split into two groups of 8, we were shown how to hold the oar correctly, went through drills on land before being thrown into the water to go rafting. You get a bit of time to practice in the calm waters before the rapids, which get more difficult each time. You paddle harder than you ever knew you could to stay facing the right way & your heart races when your instructor announces you're going to "surf" through the rapids. That's apparently when they send you back in, facing the wrong way & tell you to paddle in the opposite direction so the icy water sprays back up at your face whilst your chin deep in water, barely able to see the raft. It was exhilarating!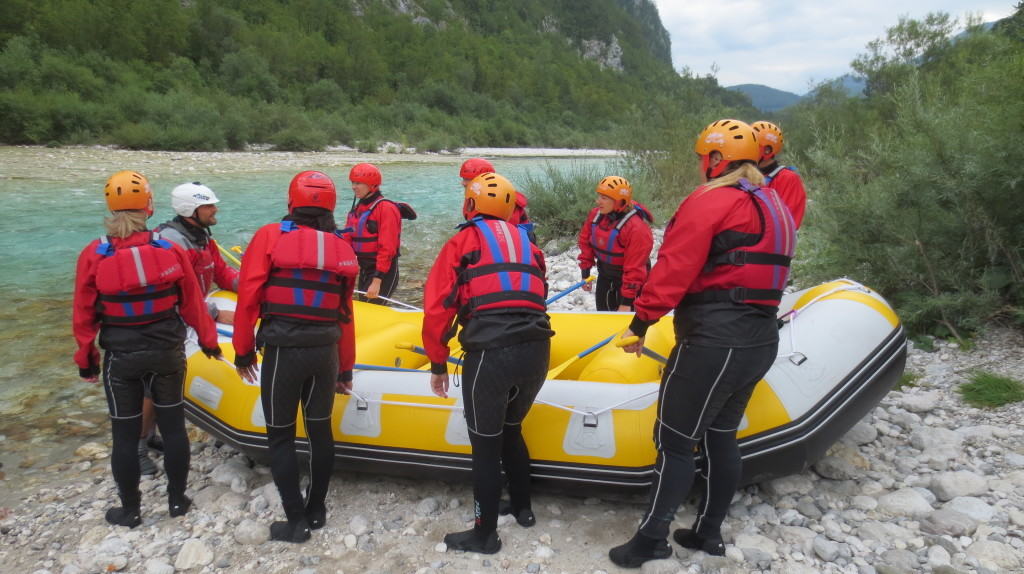 The day ends with a car- train journey back to Bled on which you drink celebratory beers. Exhausted but unable to stop smiling, I was gutted the day was over. It was probably one of the most fun days of my whole life, and I would do it all again. Who knows maybe I'll sign up for something similar, elsewhere on my travels!
Looking for other adventures in Slovenia? Here are a few amazing reasons to visit Big Berry!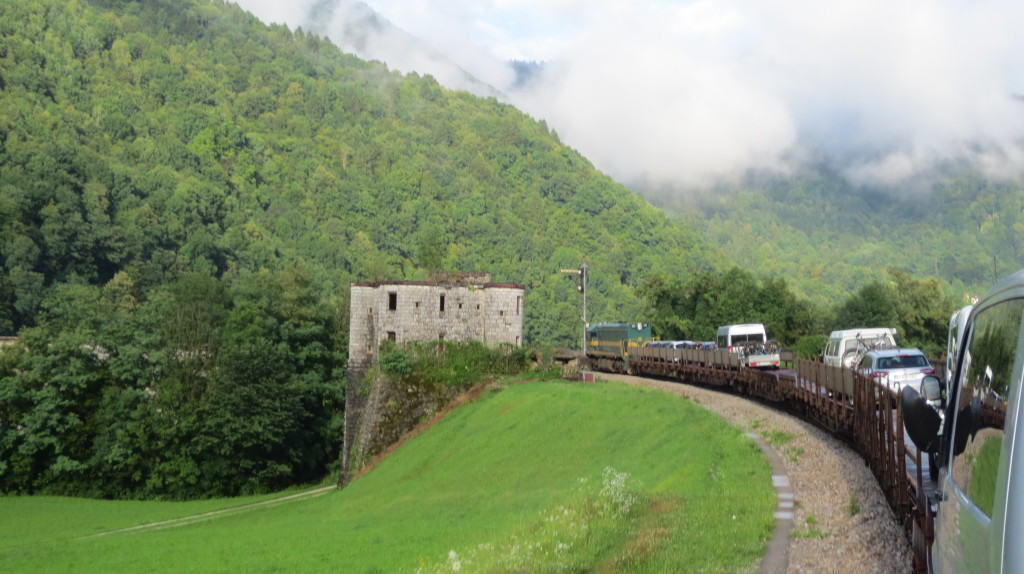 Have you gone out of your comfort zone only to realize you really enjoyed yourself? Or, did it backfire on you?
Latest posts by Sammi Egan
(see all)