This post may contain affiliate links, meaning if you book or buy something through one of these links, I may earn a small commission (at no extra cost to you!). Please see my disclosure.
Editor's Note: I fully encourage everyone to limit travel as much as possible during the COVID-19 pandemic. However, if you do choose to travel, I hope that you'll do so safely. Please consider visiting outdoor or less-populated destinations, traveling by car, traveling in small numbers, and respecting everyone around you.
There are so many things to do in Key West. One of the Florida Keys, every warm weather lover and adventure seeker will find something in Key West.
From beach sitting and water sports to vibrant nightlife and historic sites, there really is something for everyone. Most eateries come with a view, and this is one of the few places that you can taste the food of Cuba on American soil.
When looking at what to do in Key West, there's also a plethora of history, including museums, architecture and a little bit of haunting stories. Each night ends with the most amazing sunsets, and if you're looking for a celebration you'll find it on Mallory Square each dusk.
This post was written in collaboration with Hotels.com.
All opinions are, of course, our own.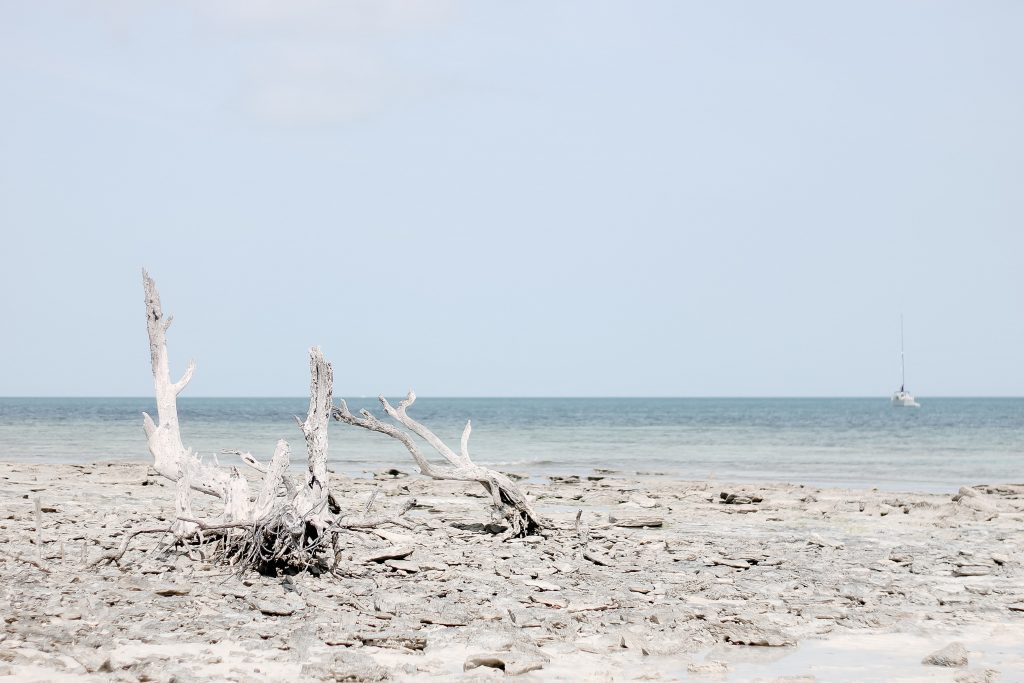 Where to Stay in Key West
There are plenty of great areas and accommodation in Key West Florida. Whether you prefer to stay at a resort during your visit, a charming locally-owned hotel, or a retro-feeling beach motel, Key West has all of the above and then some.
Southernmost point of the contiguous U.S.
If you love warm weather, this is the trip for you. Winter temps rarely drop below 60 degrees, and the highs in the summer stay around 90 degrees thanks to the sea breeze. The lowest recorded temperature in Key West is 41 degrees, which happened last in 1986.
The tagline of being the southernmost point of the U.S. is marked by a concrete storm drain shaped like a buoy that replaced the sign in 1983 that was stolen frequently— but this landmark isn't really at the southernmost point. It's close enough though, and makes for great pictures. A plaque commemorates the Cuban lives lost on swims from Cuba to the U.S.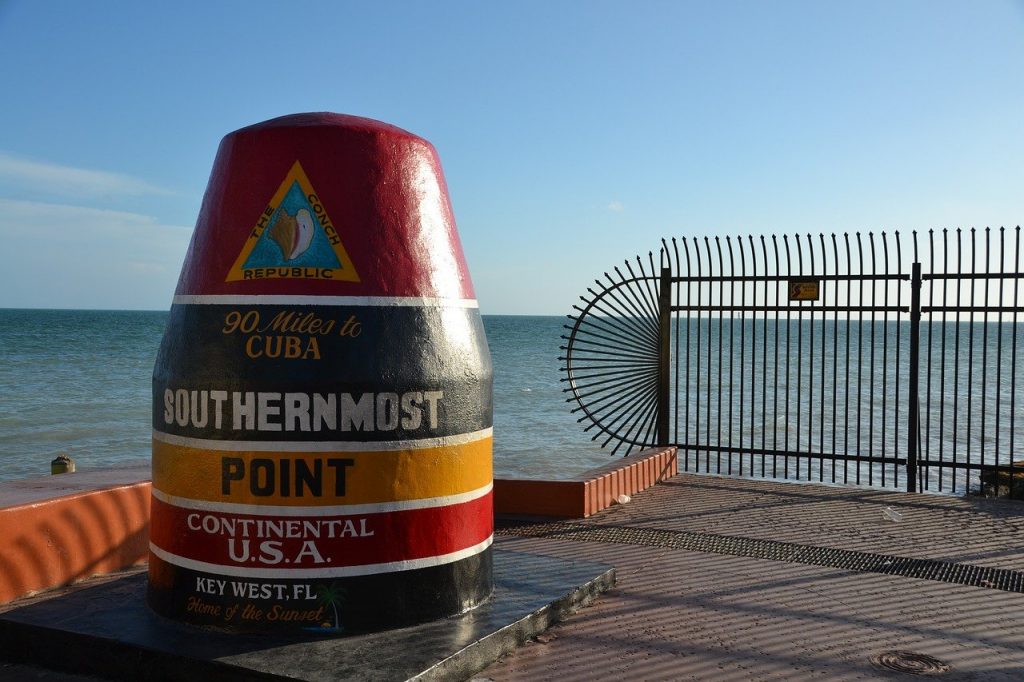 Dry Tortugas National Park
Located 70 miles west of Key West, this national park is one of the most unvisited in the country and for an obvious reason: it can only be accessed via personal or ferry boat or seaplane. A $15 entrance fee gets you access to the park for seven consecutive days.
While the park is vastly looked over, the blue waters, marine and bird life and history of Fort Jefferson welcome visitors. Fort Jefferson is a 19th century fort and one of the nation's largest from that time period. Snorkeling and scuba diving the national park's clear water offer a look at the most vibrant corals and seagrass communities in the Florida Keys, as well as an abundance of shipwrecks.
The 100-square-mile park offers a limited number of self-sufficient camping opportunities for $15 per campsite per night; about 10-20 people can camp at a time. A camping trip to Dry Tortugas is sure to give you amazing sunrises, sunsets and stargazing.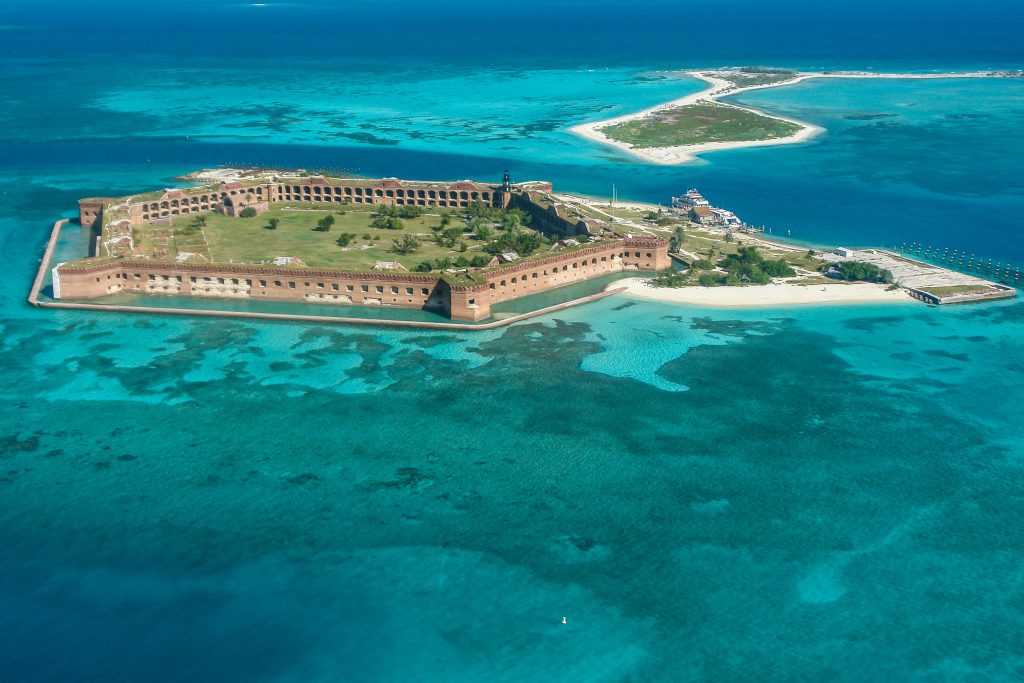 Ernest Hemingway Home & Museum
In the heart of Old Town Key West you'll find the home of Pulitzer Prize winning author Ernest Hemingway. Built in 1851 by marine architect Asa Tift the home became Hemingway's in 1931 and still contains the furniture that he and his family used.
One of the most surprising and unique parts of a trip to the Hemingway House is the lush gardens on the property. In addition to the beautiful vegetation, you'll see anywhere between 40 and 50 polydactyl (six-toed) cats. While most cats have five front toes and four back toes, Hemingway was given a six-toed cat by a ship's captain… and some of the cats on property are descendants of that original cat named Snow White!
The museum is open 9 a.m. to 5 p.m. everyday, and guides can give tours with narratives and answer questions.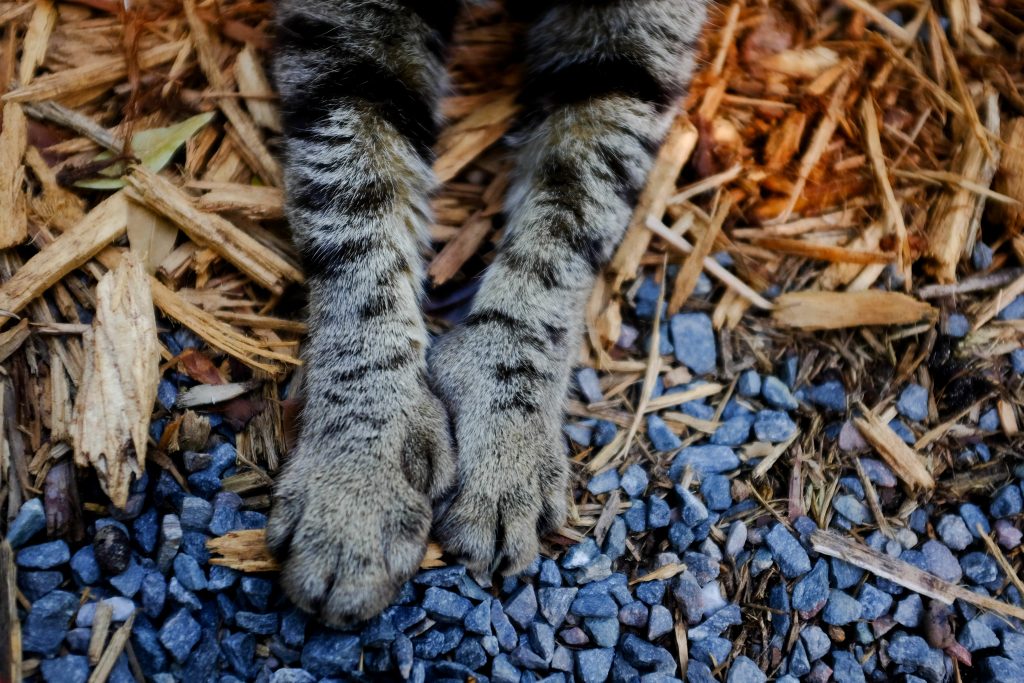 Bike around the island
At only 4.2 square miles, Key West is easy to navigate via bike both to see the scenery and get from place to place. The island is also extremely bike friendly with low speed limits for cars and plenty of racks to lock up your bike.
There are plenty of places you start from for your bike tour. If you start at Southard Street, you'll pass eateries like the Green Parrot Bar and end up at the Truman Annex. You could also start on the Fort Trail for a less than a mile trail to the southern tip.
The Overseas Heritage Trail is one of the most popular in the area. From 8am to sundown, you can bike across the ocean on over 90 linear miles of existing trail paved in segments from Key Largo to Key West.
Tour haunted places
No matter how peaceful and serine you see a Florida vacation, there are some happy haunts in Key West. From ghosts, mysteries and gravestones, you'll find haunting stories throughout Key West.
The Audubon House and Gardens is claimed to be the home of the ghosts of past residents, including Captain John H. Geiger, his wife Lucretia Sanders and their children. The Marrero's Guest Mansion is haunted by Francisco Marrero's wife Enriquetta. She apparently did not like guests, and would regularly visit them in their rooms long after her death and leave behind a hint of her signature lavender perfume.
At Fort Zachary in the Dry Tortugas National Park, the death of many soldiers has left some spooky remnants. While there was never a battle at the site, paranormal activity includes the sight of soldiers in formation, the sounds of gunfire and whistles and various cold spots in the downstairs of the fort.
Kayaking the mangrove
The mangrove forests found in Key West are more important than you might think. The complex root systems of the mangroves filter water contaminants from the land and help prevent erosion.
Grab your kayak (your motor-propelled boats won't make it) for the best way to explore these mangroves. Narrow and shallow waterways create paths for your exploration. Paddling through the water can bring you even closer to the diversity of the mangroves.
Stay on the lookout for hints of wildlife. You'll find coral reef fish and birds and their nesting spots, and may even spot a deer.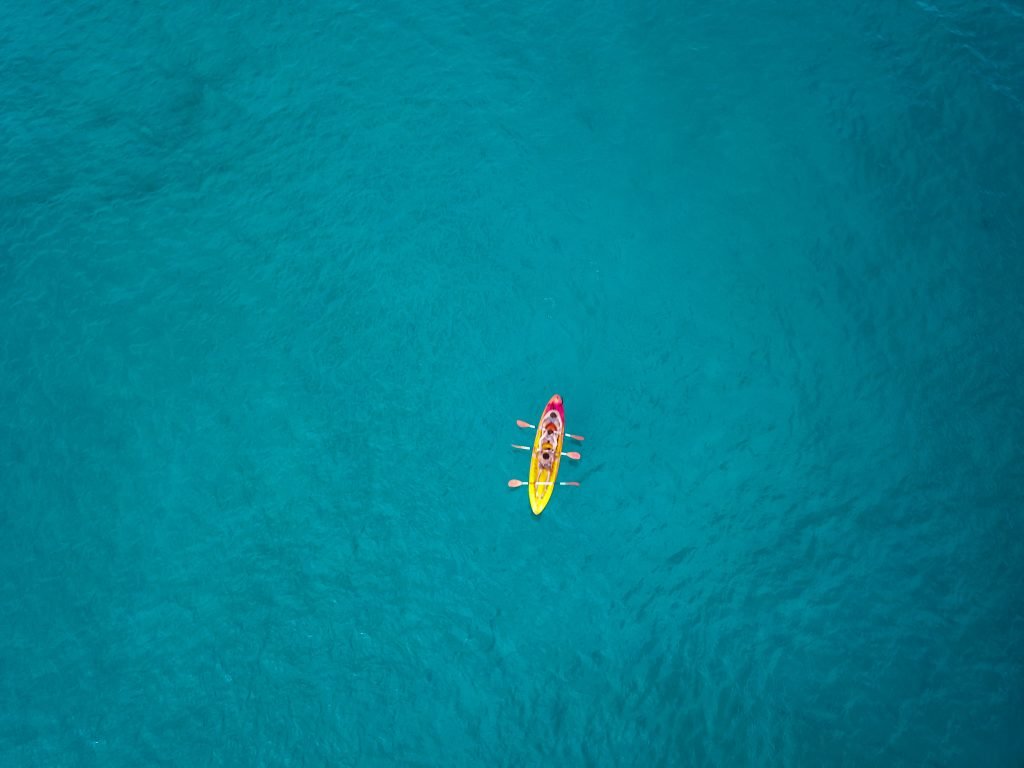 Go scuba diving
There are plenty of places to go scuba diving in Key West. Each side of the island has an opportunity to see the wildlife below the surface.
Sand Key Islet is seven miles southwest of Key West and is known for snorkeling because of its calmer waters and abundant coral. Joe's Tug is a relatively clear spot, making for a great photo spot. Whether you're a beginner or experienced, Joe's Tug offers a pretty view of the corals and fish below.
Dive Key West Inc. partners with Florida Keys National Marine to provide divers the opportunity to explore inner reefs, outer reefs, shipwrecks and nightlife.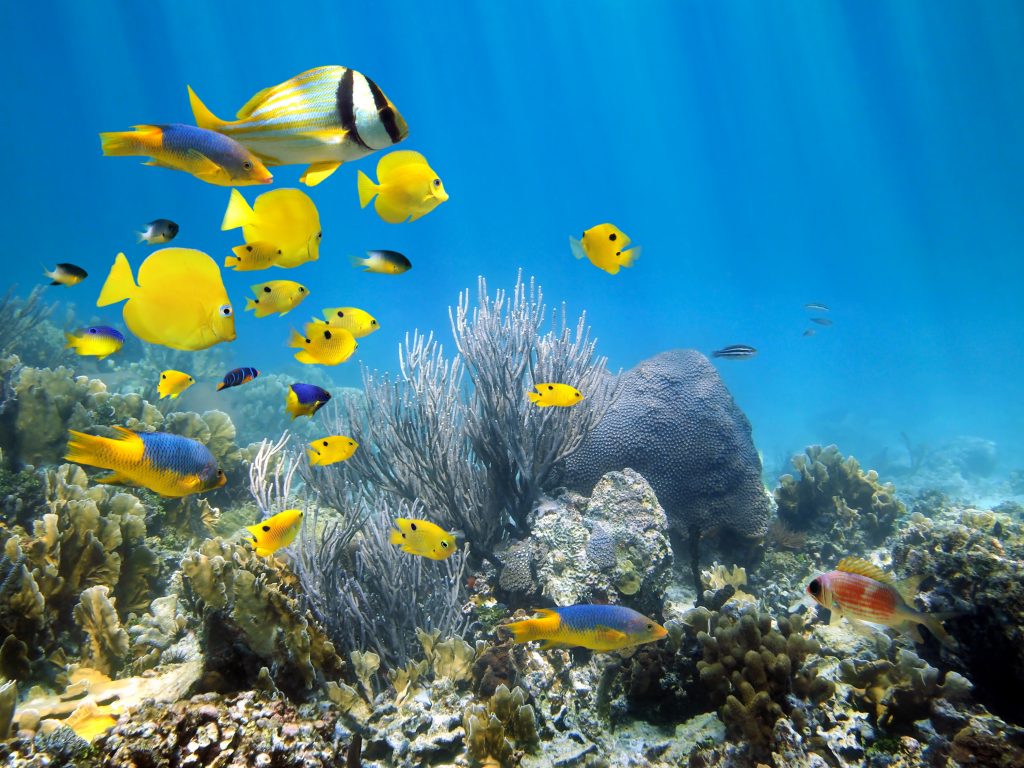 Go to the beach
Of course, when you're in Florida, the beach is a must, right? One of the most popular beaches includes Smathers Beach. The beach is not made of the typical ground coral and pebbles of Key West and offers soft sand, food and drink and chair and raft rentals.
For furry friend lovers, Dog Beach is the only public beach that allows your dog to run off leash. Just 20 feet across, the beach is rocky and covered in seaweed creating slippery terrain. Rest Beach is also unique, not for its sand or water, but for it's sunsets and sunrises.
Fort Zachary Taylor Beach is one of the only natural beaches in the Keys with sand made mostly of coral. Bahia' Honda is another popular spot for its picturesque views. Named one of the top beaches in the U.S. by the Travel Channel, Bahia' Honda is most known for its white sand, shallow water and campsites.
Miami to Key West
From Miami to Key West, it is a little over 3 hour drive, and popular Islamorada (which sits in between the two) is a little over 1.5 hour drive.
Do you need a car in Key West?
Key West is pretty small, sitting at only two miles wide and four miles long. There are plenty of ways to get around Key West including walking, biking, taxis, car rentals, buses, shuttles and trolleys.
In Old Town, a car is not necessary and it's often suggested that you fly in. It can be an unnecessary expense and a burden. New Town is the eastern side of the island and it can be useful for getting around there and avoiding high taxi rates. A car rental in Key West may be needed, but more times than not can be skipped.
Latest posts by Kylie Hubbard
(see all)