This post may contain affiliate links, meaning if you book or buy something through one of these links, I may earn a small commission (at no extra cost to you!). Please see my disclosure.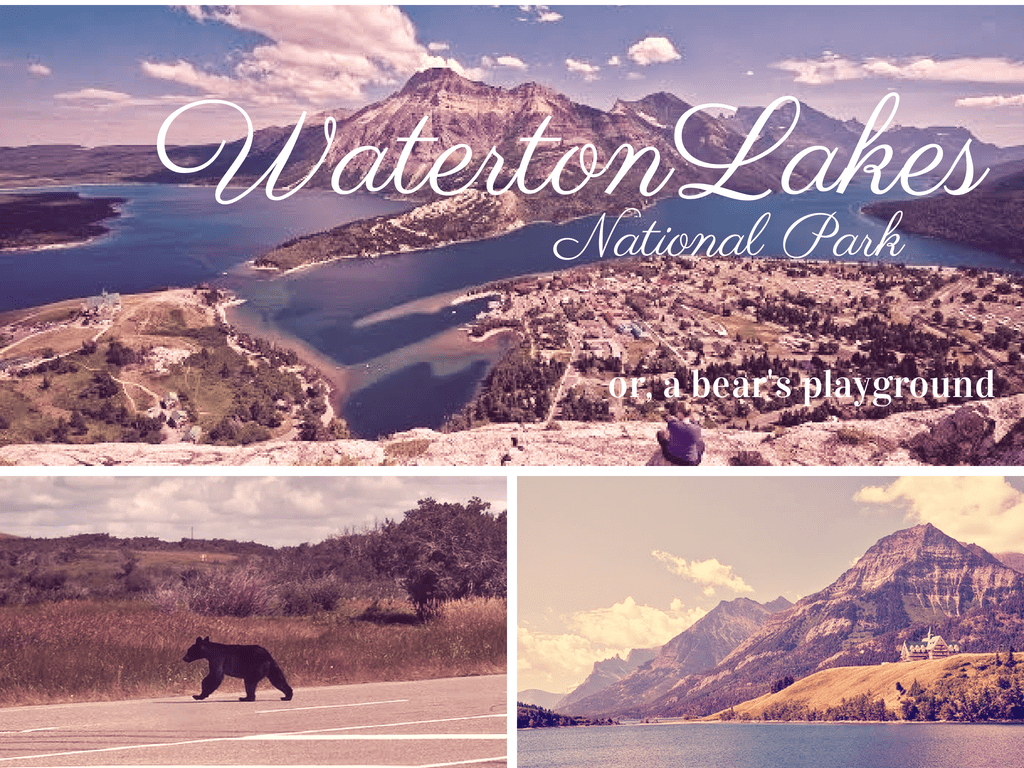 Who would have thought! Bears, of all things, in the Canadian Rockies. Black bears, brown bears, grizzly bears, mama bears, papa bears, baby bears; they all live where I love to hike and camp. They roam wild and free. I have a healthy fear of bears, one that keeps me aware of my surroundings but a fear not so overwhelming that I give up that thing I love; the great outdoors.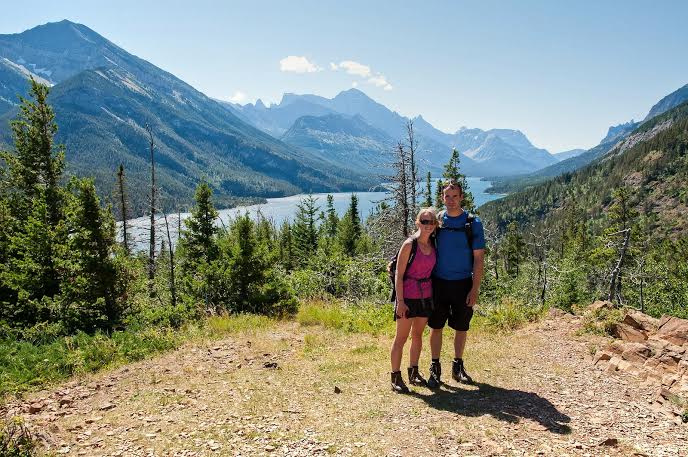 ---
Waterton Lakes National Park
Specifically, I'm referring to Waterton Lakes National Park. Situated in Southern Alberta and connected to Glacier National Park on the Montana border. It's is one of the most beautiful places I've found in Canada. I love being there and so do the bears! It's abundance of bears make it almost impossible to visit the area without seeing one. I don't think most people who visit Canada understand the risk associated with wild animals though. They really are wild. No, you should not leave your vehicle to get a better photo!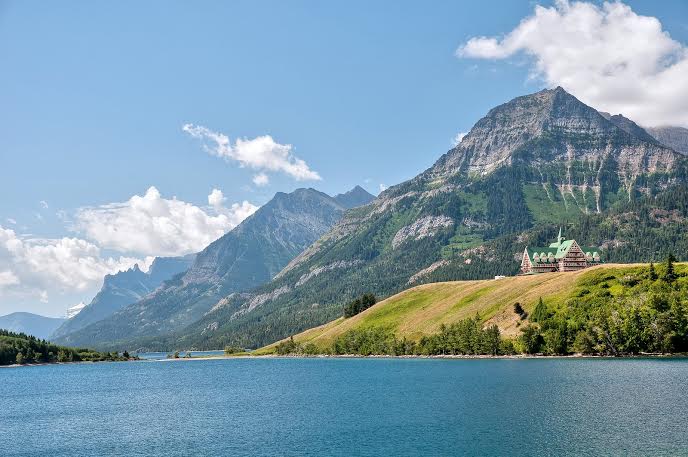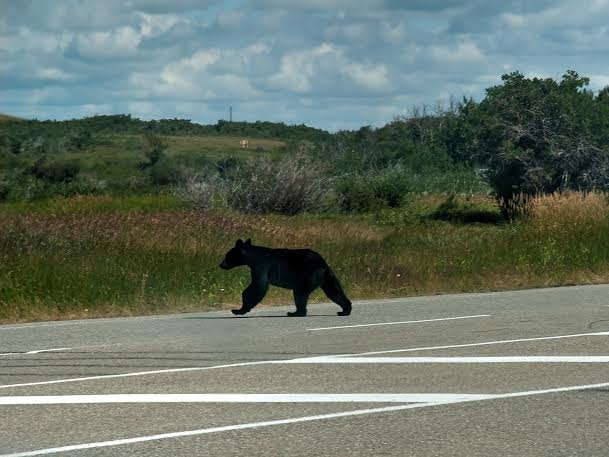 It's the hiking and biking trails, horseback riding, canoe and kayak rentals that keep me coming back. The beauty and serenity you find in the forests, mountains and lakes are unmatched. Most visitors to Alberta tend to visit the much closer Banff National Park instead of making the 3.5 hour drive to Waterton Lakes National Park. They have missed out on an extraordinary beauty.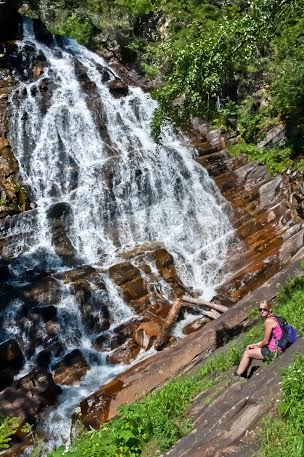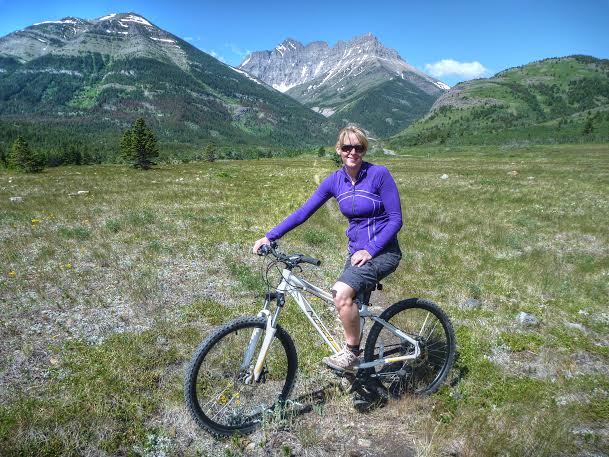 ---
Camping in Waterton Lakes National Park
One of the best ways to stay in the park is to camp in one of its 3 main campgrounds. My favorite is Crandell Mountain campground. At the base of Crandell Mountain, this campground offers a fantastic view of the mountain and has easy access to hiking trails. I will admit, I'm a little fearful of falling asleep in bear country while only being surrounded by the thin walls of a tent. During my first camping trip in Waterton, I woke up just after sunrise to a rustling noise outside my tent. A distinct sniffing noise sent my mind racing, "OMG! That's a bear. Did I leave food out?" No, I reassured myself, I put it in the food locker the night before. I laid still awhile longer as to not attract attention to my location, after all, a tent is no protection against a hungry bear. Finally, I forced bravery on myself and peeked outside the tent. I met a pair of eyes. I breathed a sigh of relief, I was looking at a deer.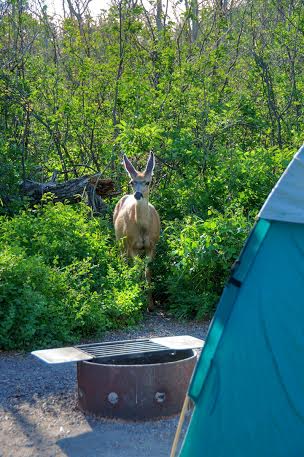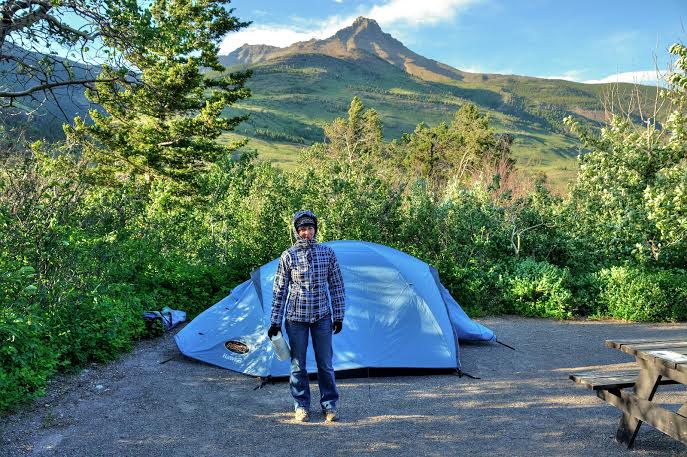 ---
Hiking in Waterton Lakes National Park
I highly recommend hiking in the area. I always hike in groups of at least 4 people for safety and have never encountered a bear on the trails. We always try to make a lot of noise to scare away any bears in the area. If you're traveling alone, be sure to stop by the tourist office and ask which trails would be the safest for solo hiking. Bear's Hump is one of the busiest trails I know of in the area. The trail starts beside the tourist office and has a short but steep climb to a beautiful view of the town.
Check out these amazing hikes in Waterton Lakes National Park!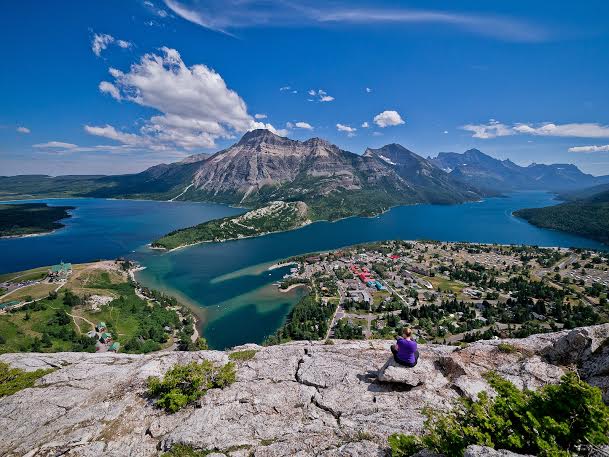 ---
Be Bear Aware!
If you are visiting the area, or any area with bears, please prepare yourself by reading up on the local bear aware programs. Yes, bear aware is a thing, Google it prior to arriving at your destination. Bears are fascinating creatures, but the wild is not a petting zoo. Know what to do if you come face to face with a large and protective mama bear. If you want a better photo of that adorable bear cub, don't get closer, get a bigger lens for your camera instead. Always keep your distance! Or go to the zoo.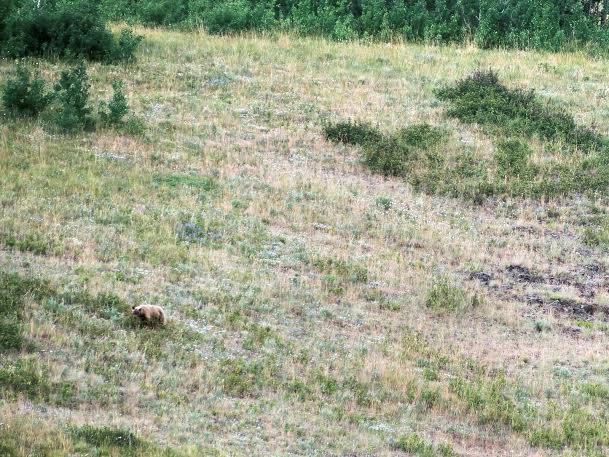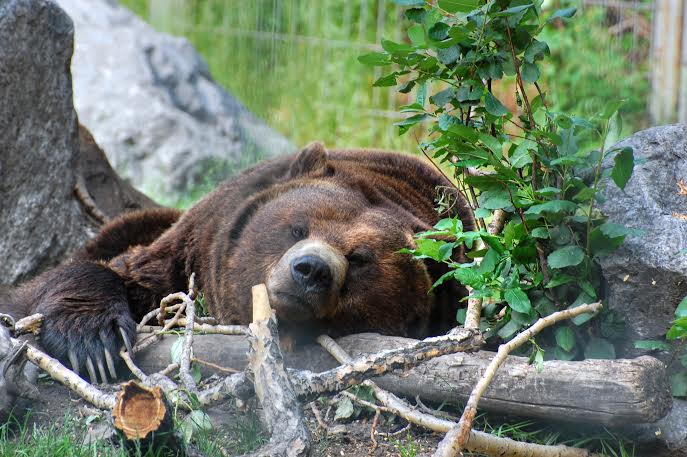 Have you ever been to Waterton Lakes National Park? Tell me about in the comments ↓↓↓
↓↓↓ PIN IT ↓↓↓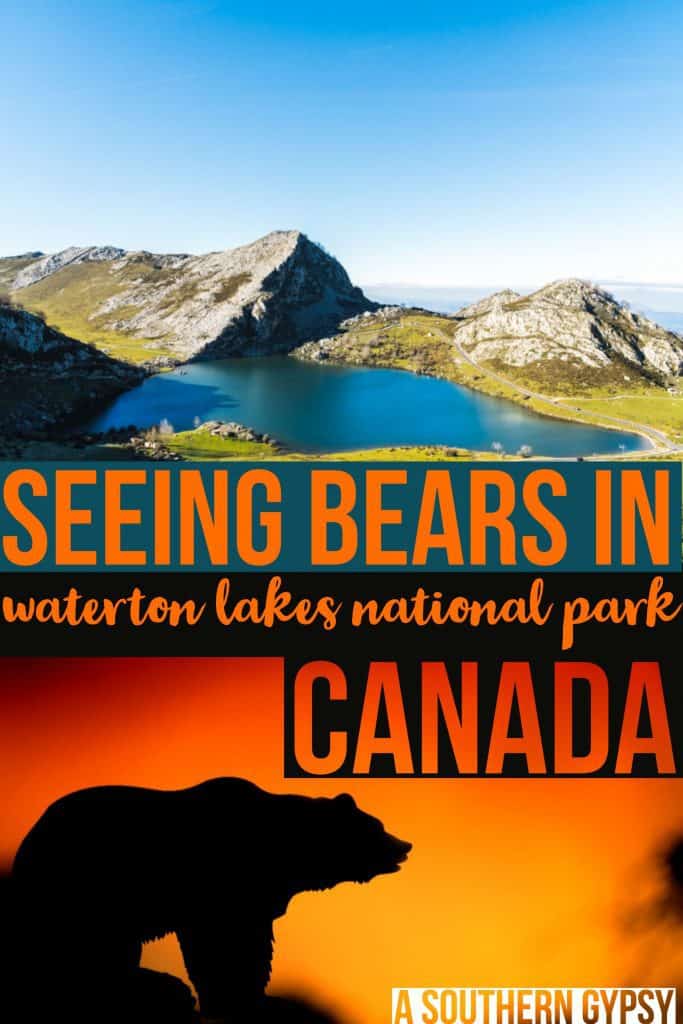 Latest posts by Jill Patterson
(see all)