This post may contain affiliate links, meaning if you book or buy something through one of these links, I may earn a small commission (at no extra cost to you!). Please see my disclosure.
At first glance, Lafayette and West Lafayette are not super vegan-friendly. In fact, I doubt vegans are going to be scrambling to get there for the food alone. However, after my very short visit, I was beyond surprised with the vegan options they did have. I was only there for a day so this is no way a comprehensive guide but I do believe I had the best vegan food in Lafayette, Indiana.
I visited the 'Home of Purdue' the day before Indianapolis as part of my BlogHouse trip. Having the option to tag on an extra day or two at one of the neighboring counties was pretty awesome. While they each had different qualities that drew me in, I ultimately picked this destination because my grandpa graduated from Purdue.
---
Vegan Food in Lafayette, Indiana
Vienna Espresso
My first stop was Vienna Espresso Bar & Bakery. This coffee shop is located in West Lafayette very close to the campus.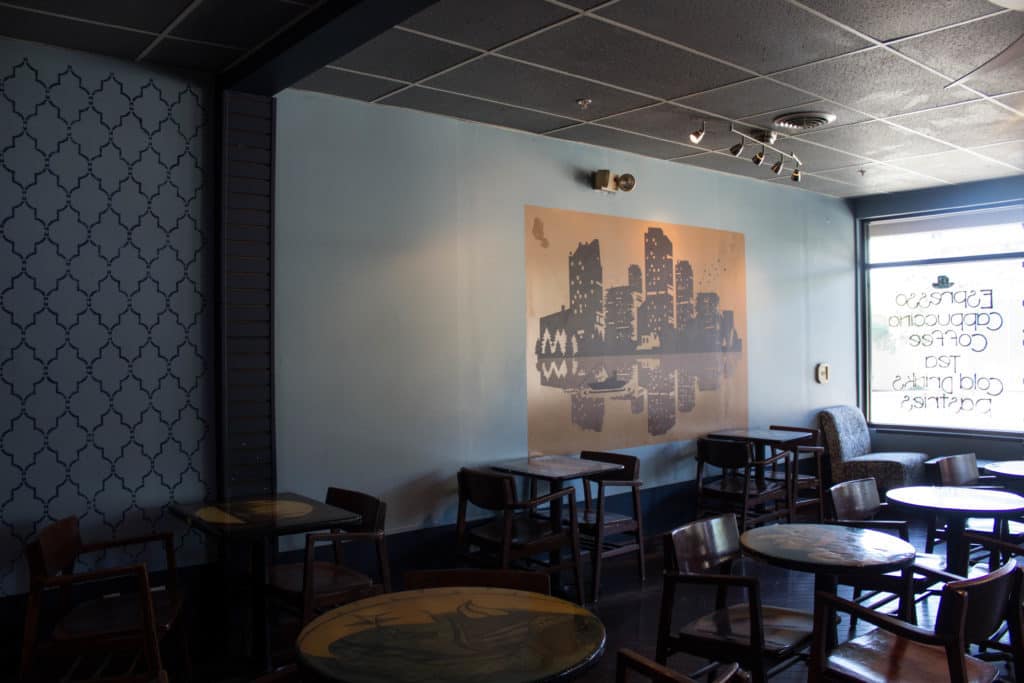 I had found online that they usually always have a vegan cupcake and also have plant based milk. Sure enough, when I got there, I found my favorite sign to see – vegan cupcakes. Chocolate hazelnut peanut butter cupcakes to be exact.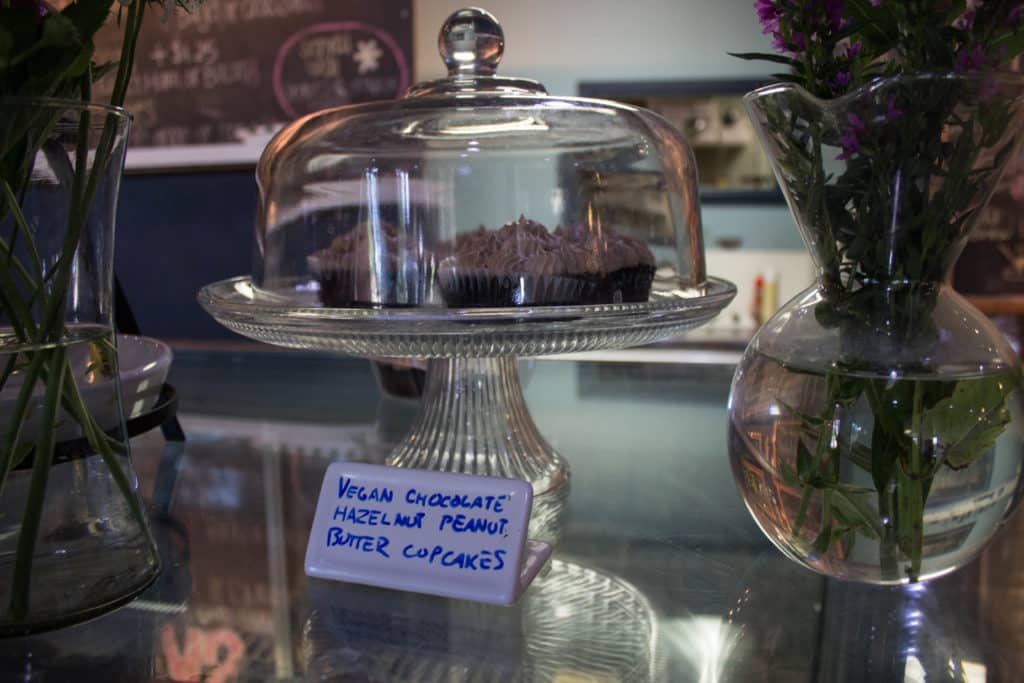 Look how amazing this looks! It tasted even better. I could have easily sat in this coffee shop all day getting work down – it had a lovely atmosphere.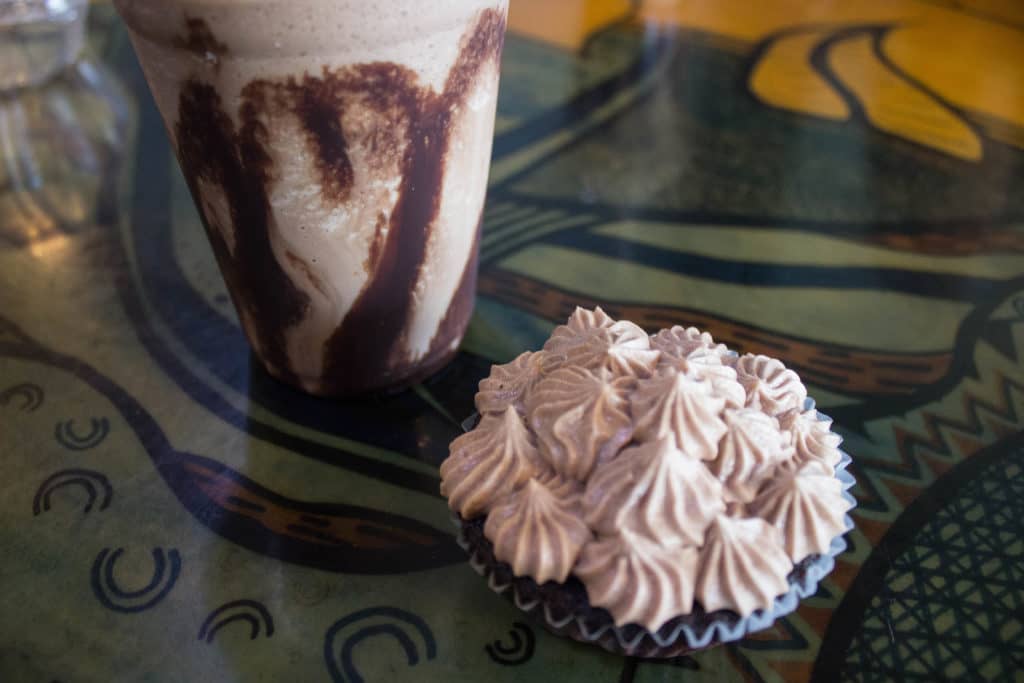 ---
Midtowne Oven
For lunch, we headed to Midtowne Oven in Lafayette, Indiana. A brand new restaurant located in the heart of Lafayette is a great option for vegans. While it is a predominately omni menu, their head chef, Dennis, is very well versed in veganism and is definitely willing to go over the options with you.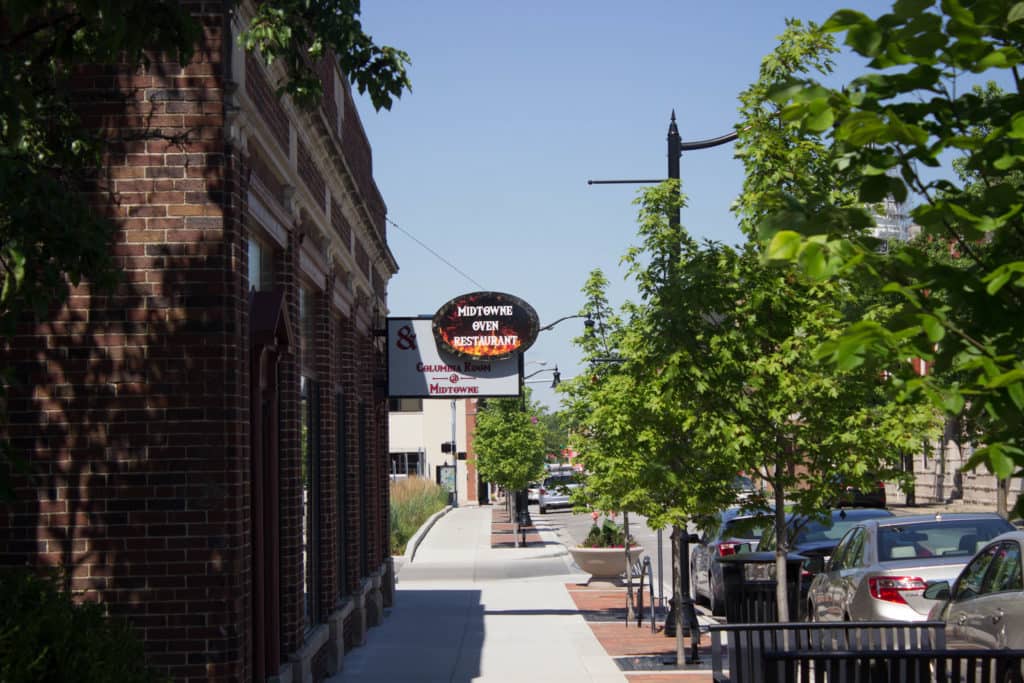 The main options include all homemade breads, a roasted root vegetable sandwich or focaccia pizza bread. They also have a back of the house chef special which is roasted cauliflower chickpea patty. I decided on the back of house special and it was absolutely amazing.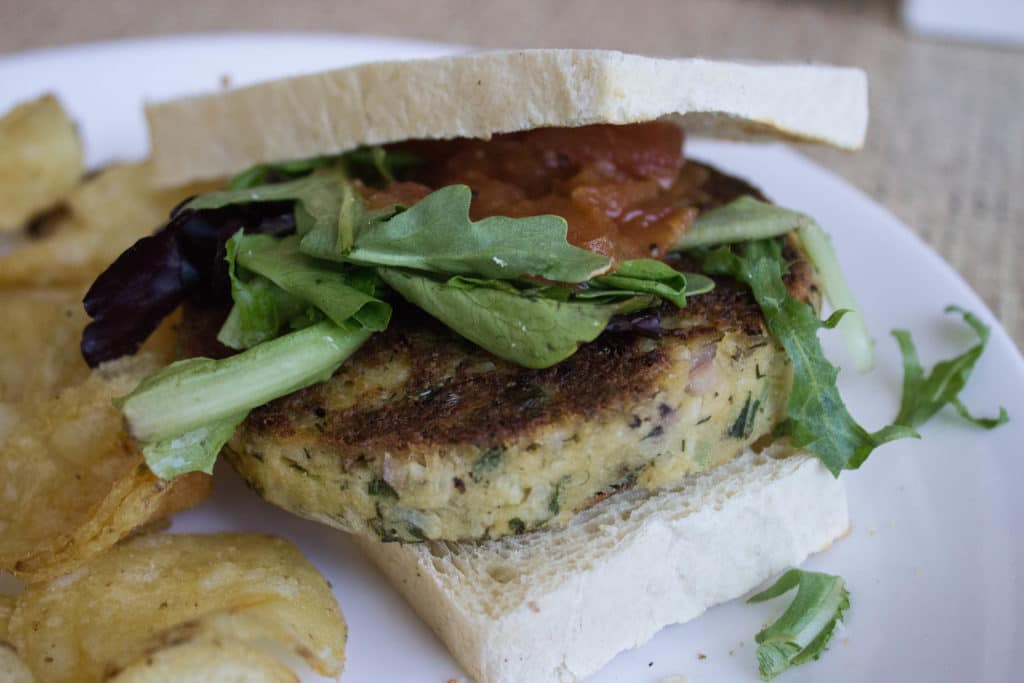 ---
Emergency Munchie Truck
For dinner, I headed back to the West Lafayette side for the farmer's market which takes place every Wednesday evening. I was specifically excited about the E.M.T. (Emergency Munchie Truck) – named so because of the use of an old ambulance.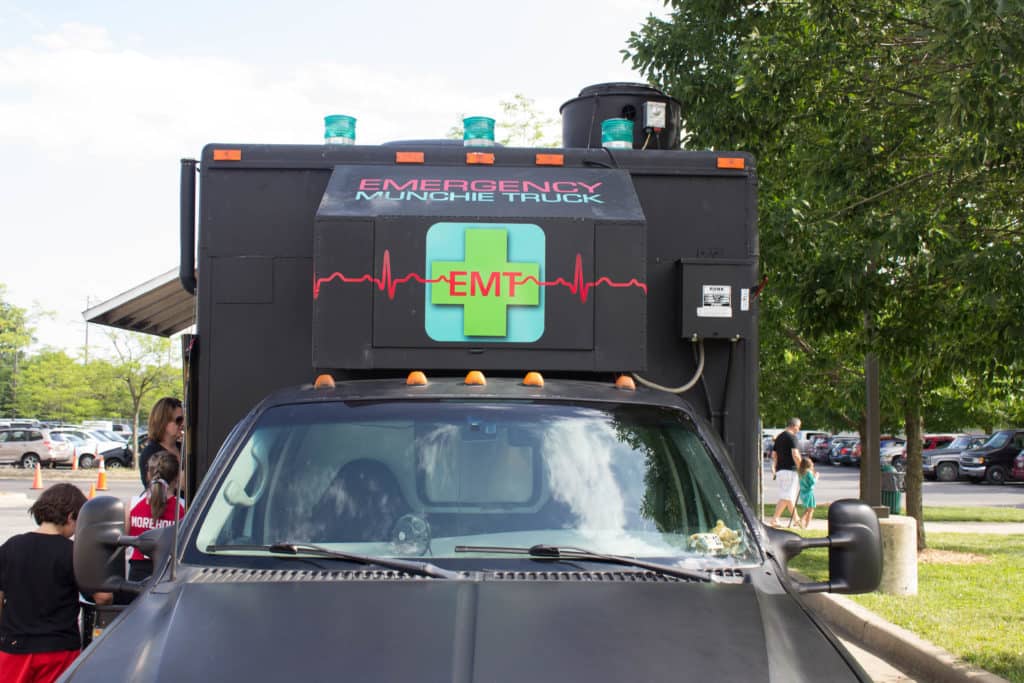 I was so incredibly full by this point but I had to try their food. EMT is an all vegetarian food truck (with plenty of and clearly marked vegan options). The very sweet owner and talented chef went over how I could make practically anything vegan. I decided on one of her burgers and y'all…all of their burgers are served on waffles. Yep.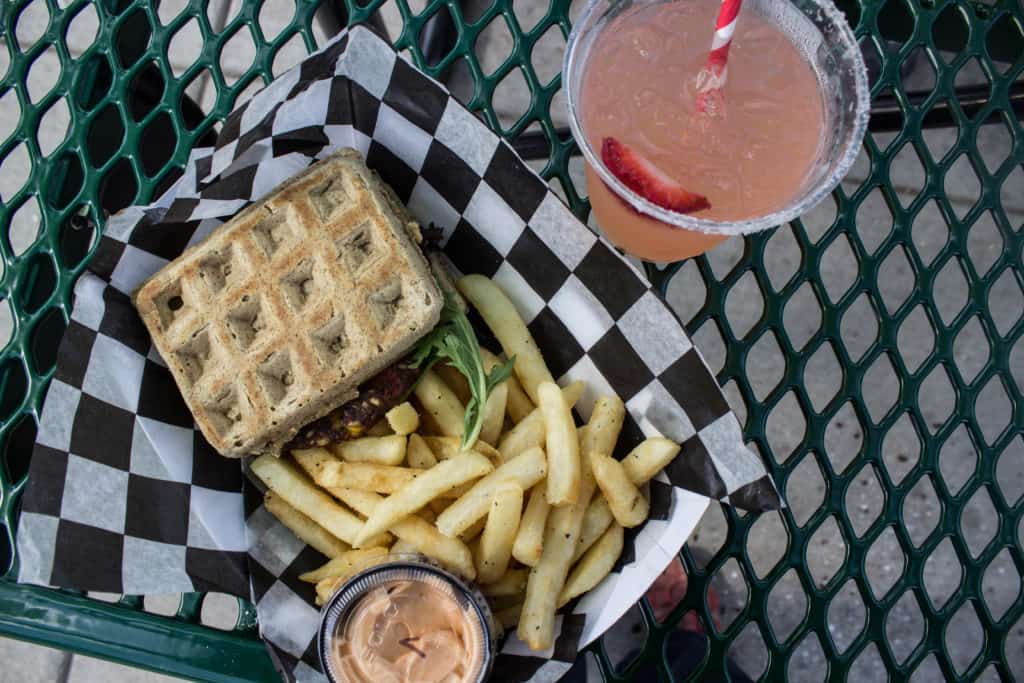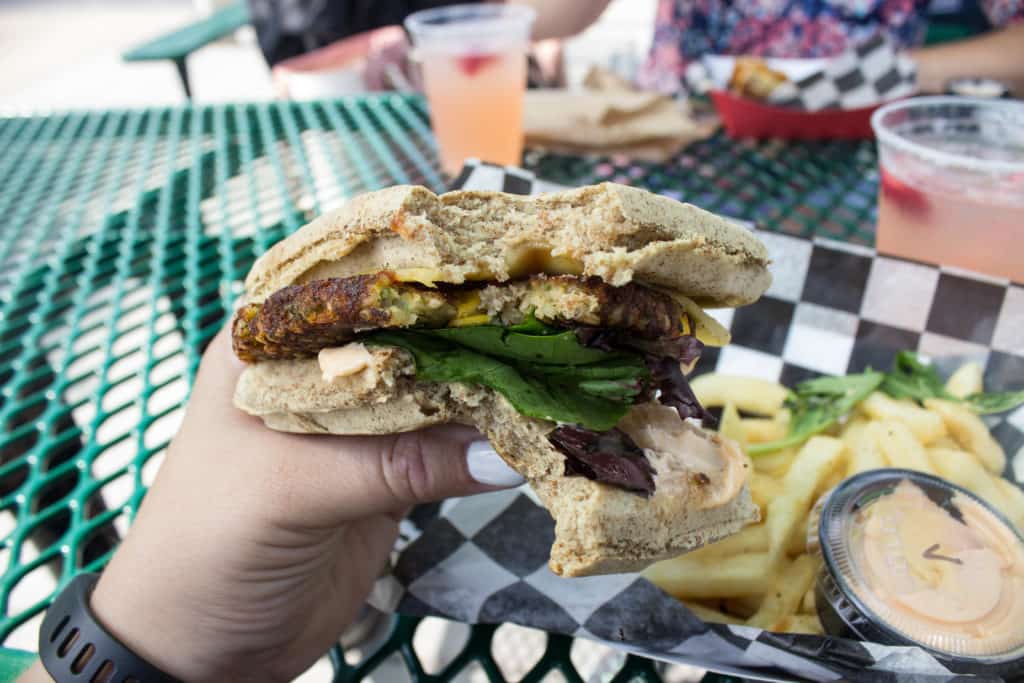 Also, she uses Follow Your Heart cheese aaaaaaand has a vegan spicy mayo. VEGAN. SPICY. MAYO. Are you hearing me?! I was so angry at this point because I was so full that I couldn't finish it all. I tried so hard. It was so amazing. Oh, and the delicious strawberry lemonade should not be left unmentioned. Definitely get a cup, or two, of it – so good.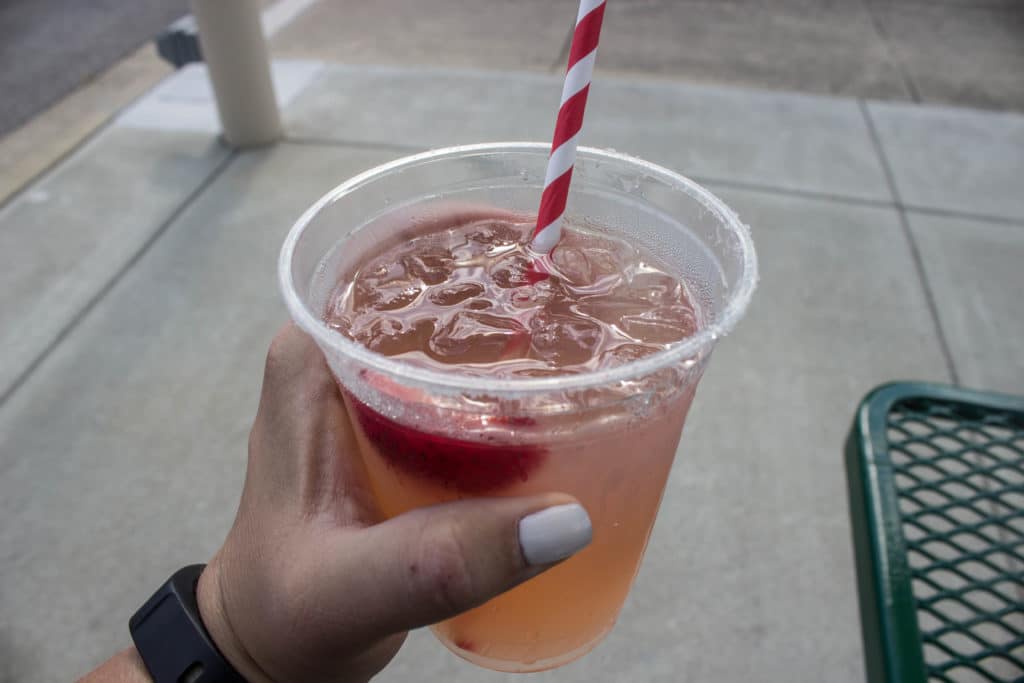 Have you ever visited Lafayette or West Lafayette? Would you visit? Tell me below in the comments ↓↓↓
A big, big thank you to Visit Lafayette-West Lafayette for hosting me and making my time in their gem of a town(s) amazing. All opinions are, as always, my own.
Heading to the Home of Purdue? Find great places to stay here.
What else have I written on Indy? You can find more Indiana posts here.
Find other vegan options in the area here and here.
Like this post? Have Questions? Hit me up on Facebook | Twitter | Instagram | Pinterest | Email
↓↓↓ PIN ME ↓↓↓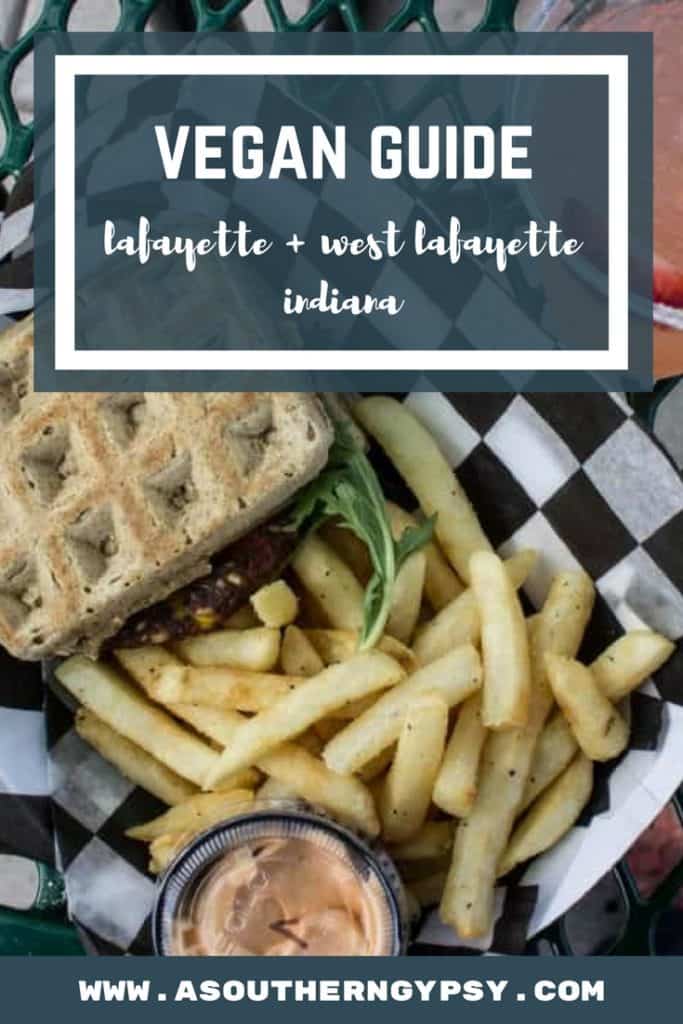 Latest posts by Ashley Hubbard
(see all)